People are rejoicing here on Mulberry Mountain this year. After 3 years of poor weather during Harvest Music Festival, it's finally a perfect weekend. Sunny, cool and breezy...I guess climate change is working in our favor right now. Folks are rolling in and setting up camp, but the crowd seems smaller this year, but it's only the second day - and a Friday, to boot.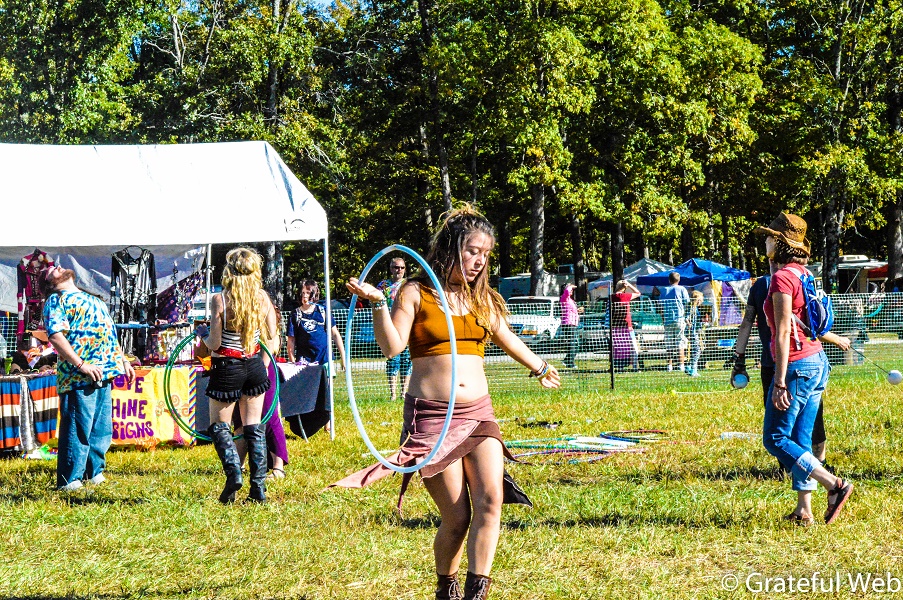 Yesterday (Thursday) I started my day here with a show from Arkansauce, an awesomely named band that hails from Fayetteville, Arkansas. They're a 5-piece bluegrass group - they don't play just classic bluegrass but it's the bulk of their set. Arkansauce graced the Roost Stage for their first time at Harvest and the crowd was enthusiastic about their music, cheering throughout their set with a strong fanbase. I'm certain we'll see them on the mountain again, and hopefully with a better time slot.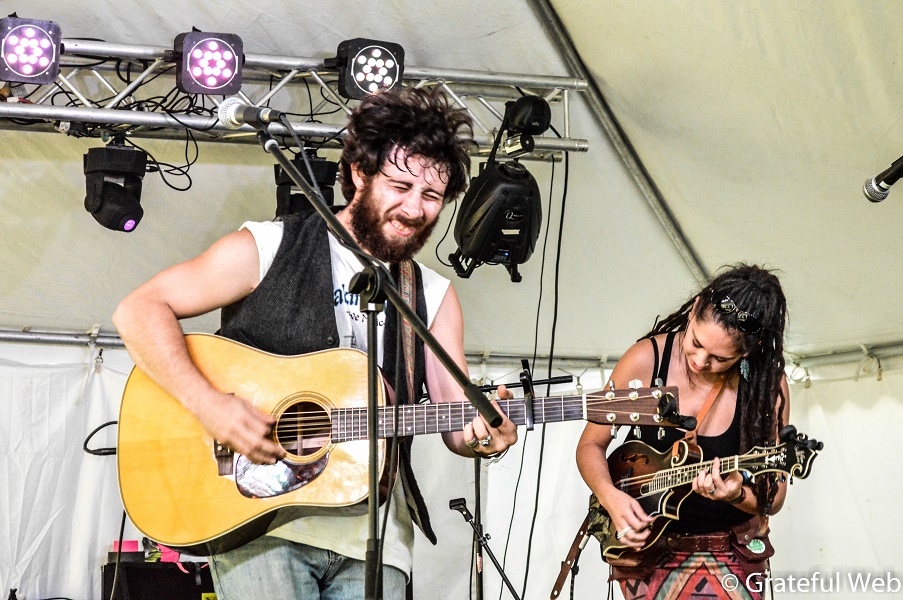 Next up I visited the Harvest Stage for Under the Willow, also playing for the first time at this festival. They're a group from Chicago that often plays with Old Shoe. Their set was powerful, with beautiful crescendos and driving instrumentation. The band's harmonies were simple and strong; their instruments full and sweeping. Under the Willow played a cover of a cover: Chris Thile's version of Gillian Welch's Wasted on the Way. It was a wonderful rendition, and I'm typically a big fan of bluegrass covers. (Have y'all heard the bluegrass covers of Modest Mouse? They are awesome!)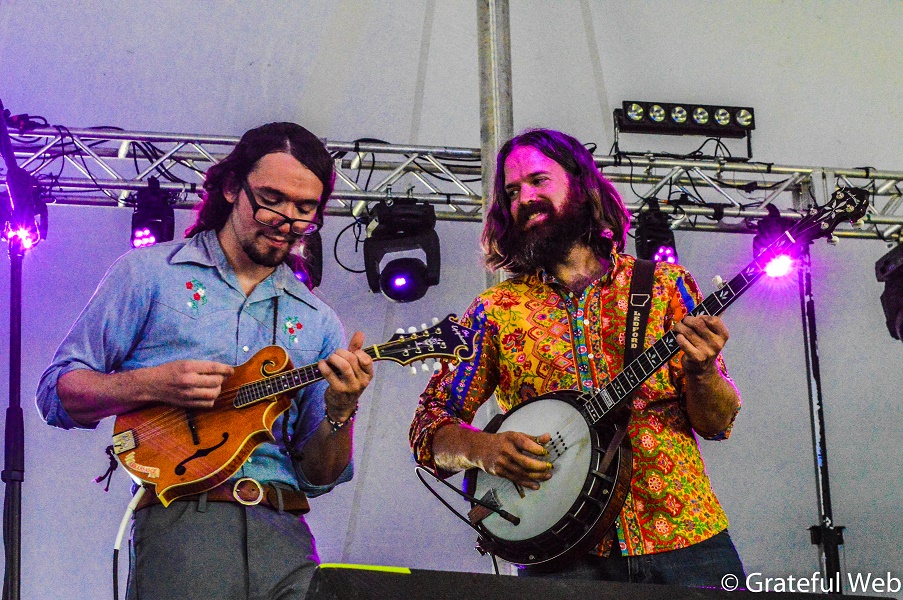 On my way back to camp from the show, I caught a bit of Rose's Pawn Shop on the Main Stage. Every year, I somehow manage to see this band...typically not because I'm trying. I always enjoy their music, but I'm not drawn to it in the same way I am to other bands. It seems they've had a lineup change, though. I remember there being a female in the band the previous two years I've seen them.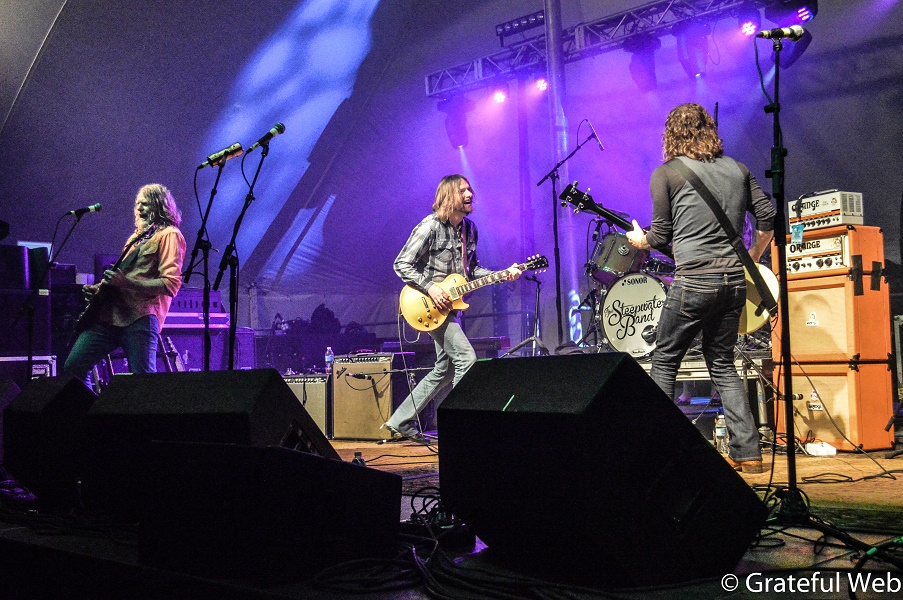 The next show I saw was the end of The Steepwater Band. The group was made up of four clearly practiced musicians - they were dressed nicely and rocked hard. An incredibly professional stage presence. It was such a great set, and I wish I'd had the privilege of seeing the whole set. They had long interludes in songs, trading solos and duets throughout the set. They played a fantastic cover of ZZ Top's Boom Boom Boom Boom. (I don't know if that's the name of the song, but the Internet out here is spotty...)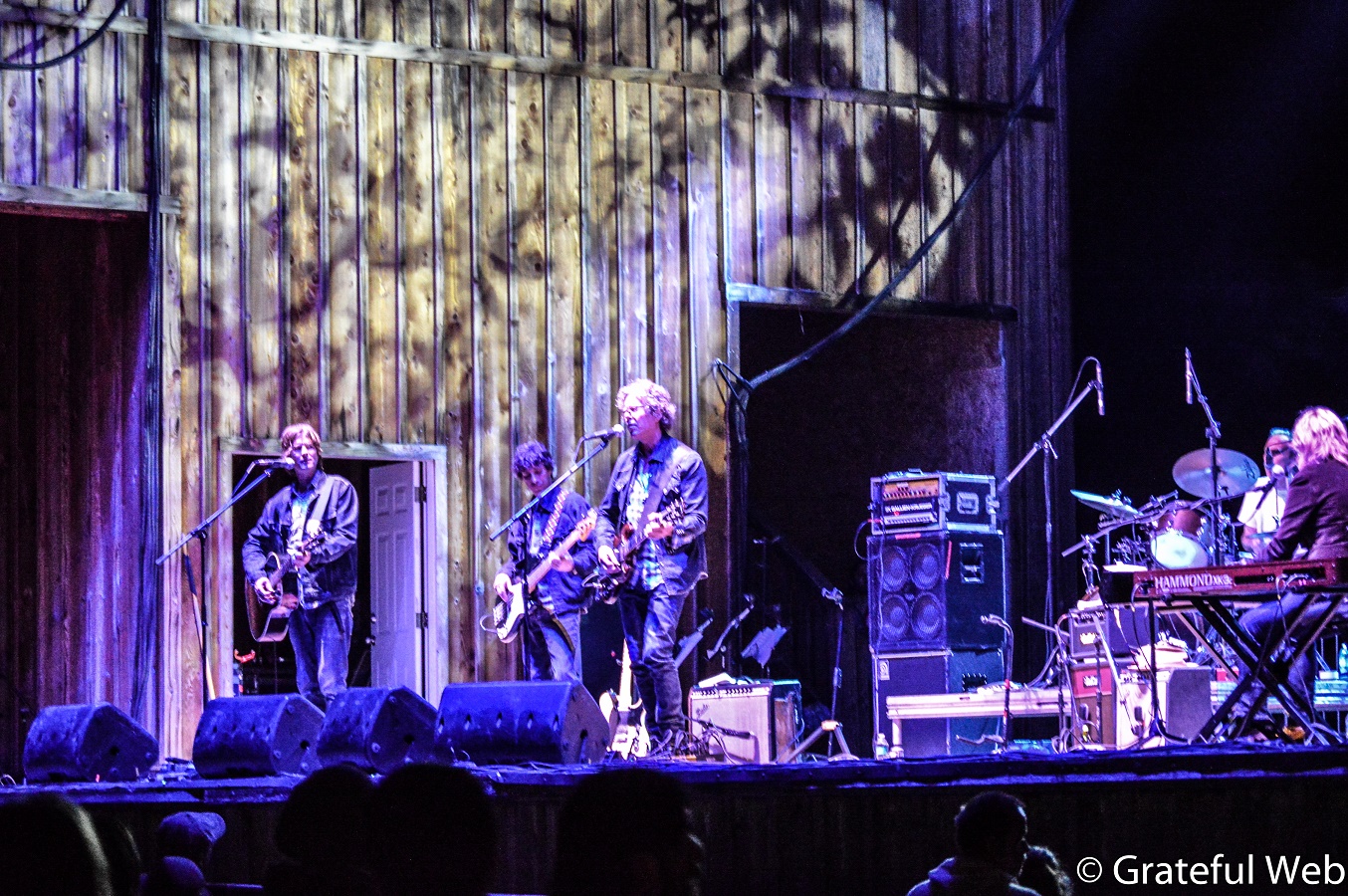 For my last show, I saw The Jayhawks. Though I don't know lots of their songs, I'm familiar with a handful. The group was slated to play Harvest last year, but had to cancel at the last minute. The crowd was enthusiastic and singing along confidently. However, the audience was a bit older and the band knew it, so they joked the crowd about cell phones and new technology. The band played some of their more popular songs, like Angelyne and Blue. And the drummer sang a cover of Midnight Special, which was delightful. Just as the song was beginning, a cool breeze blew through - a perfect addition to the band's cool, lighthearted set.