The final day of Harvest was one of celebration. We managed to have perfect weather, and even Yonder Mountain String Band was singing the praises of clear skies. As usual, some of the best shows happened on Saturday, the day when we all try to cram in as much music and fun as possible…ready-but-not-ready for our journey home the next day.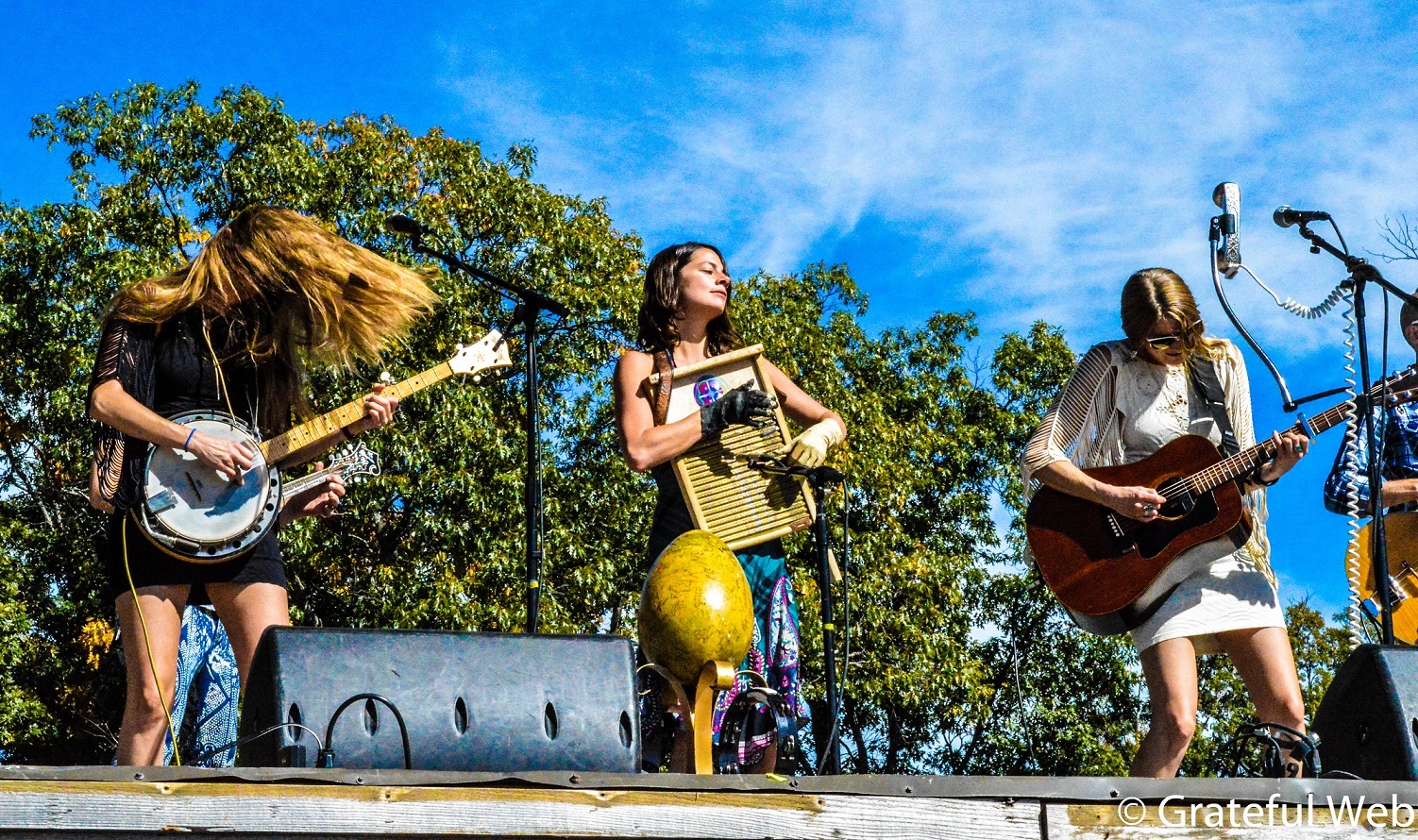 My morning started with a delicious meal of breakfast skillet tacos, followed by a great show on Main Stage from Shook Twins. As is typical for the band, they sang brightly and with, well, sass. This band's songs are whimsical but meaningful, something that's a bit of a rarity in popular music these days. Shook Twins feels good about telling quirky stories and laughing onstage; it's a type of professionalism only some can master.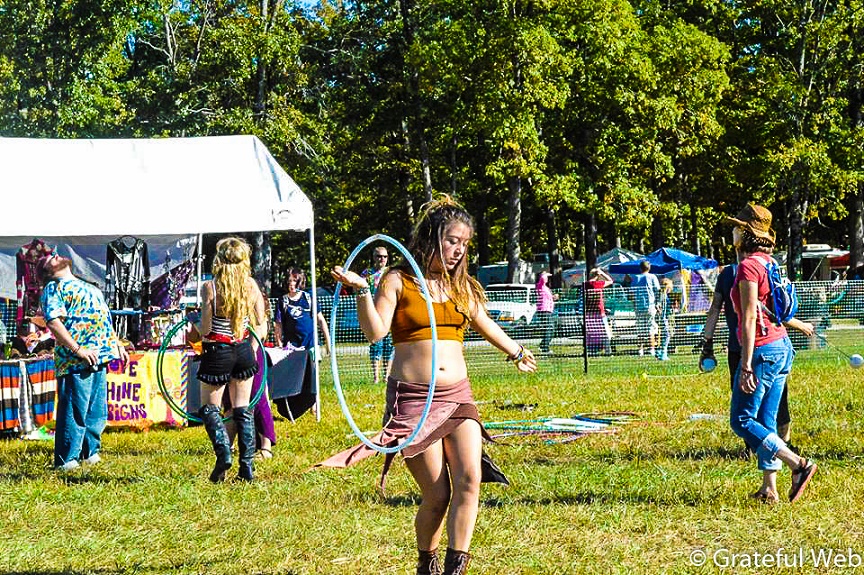 Next I checked out Big Sam's Funky Nation at the Harvest Tent. A few friends of mine mentioned they were a surprise favorite at another festival, and I wasn't at all disappointed. The band brings loads of energy, big brass and even dance moves. There's nothing bad about Big Sam's Funky Nation, and let me tell you…they bring the funk. Their set was a nonstop party with the crowd dancing and boogieing along with the band.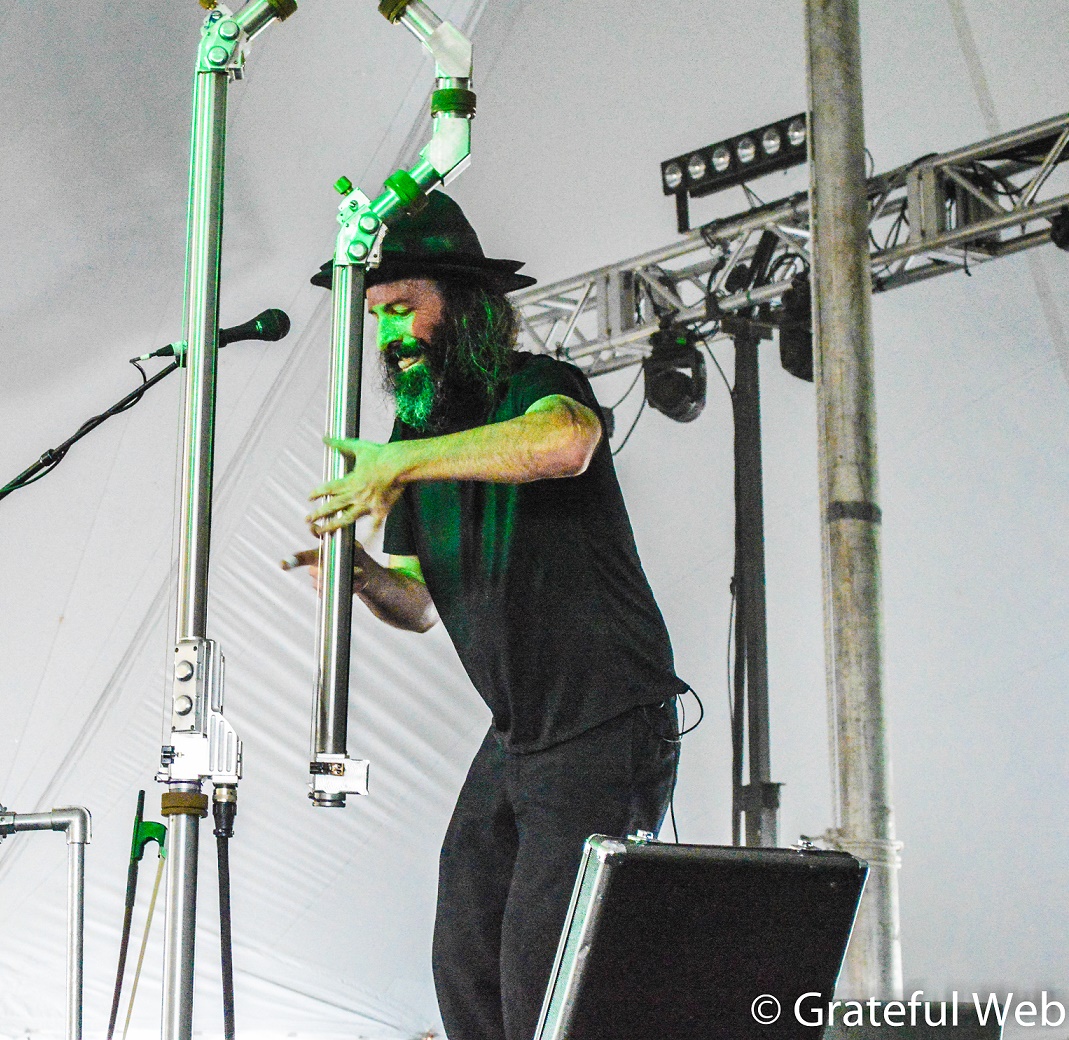 Afterward, I swung over to That 1 Guy. He's a mainstay at the Mulberry Mountain festivals, but I hadn't gone to one of his shows in a year or so. I feel as though was even more energy coming from That 1 Guy than I had seen before. His shows are typically full of dancing and silly songs, but his performance was stronger this time. I hope to see him again next festival – hopefully on the same track as this year's set.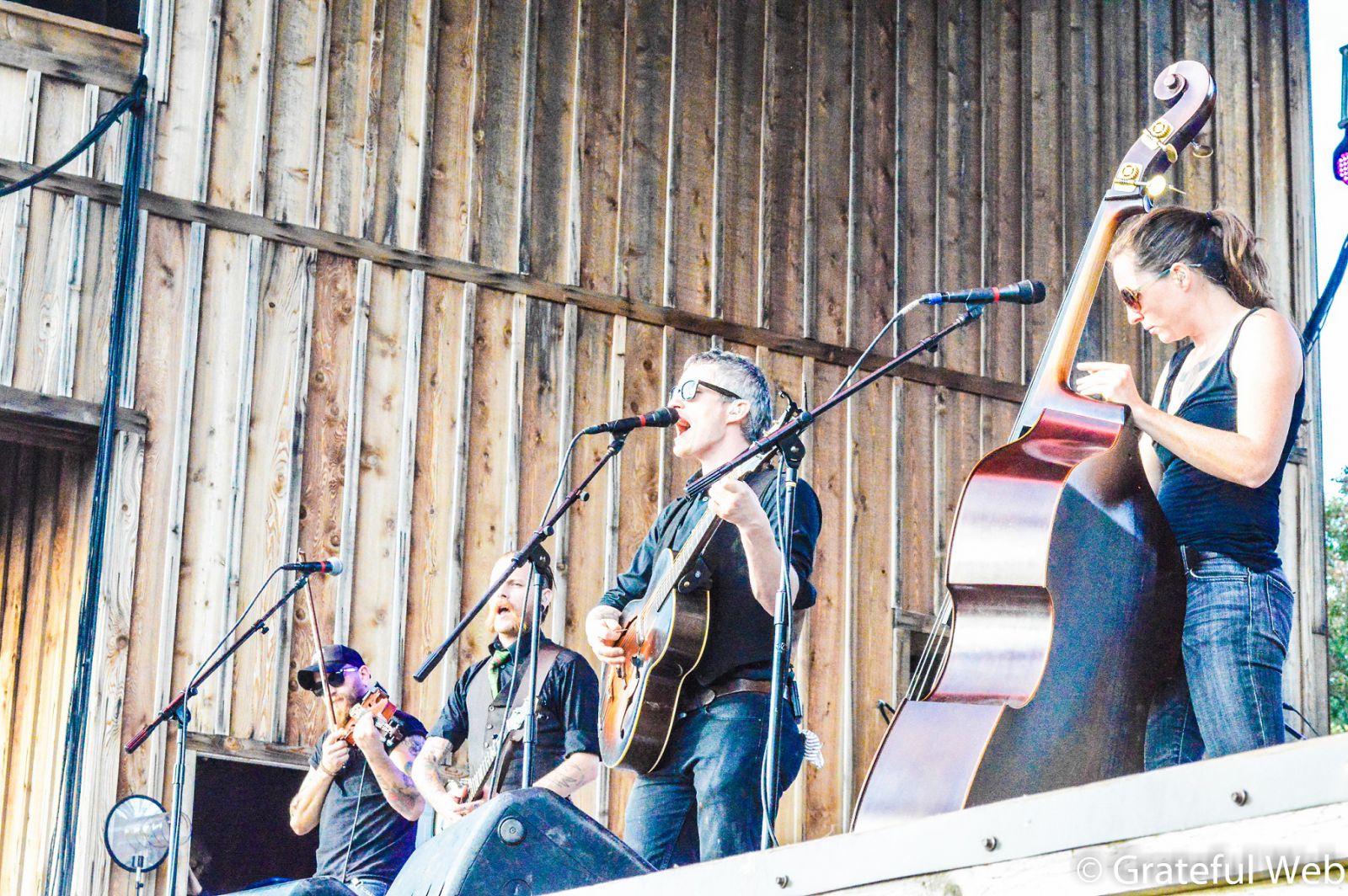 Next up I caught a few minutes of The Devil Makes Three on Main Stage. Although this was one of my most-looked-forward-to performances, I can't say I fell in love at that set…or even much in like. Though their musicianship was great, I think the stage and time of day just wasn't working for the band. But perhaps one of the marks of a great band is the ability to give an electric performance anytime, anywhere.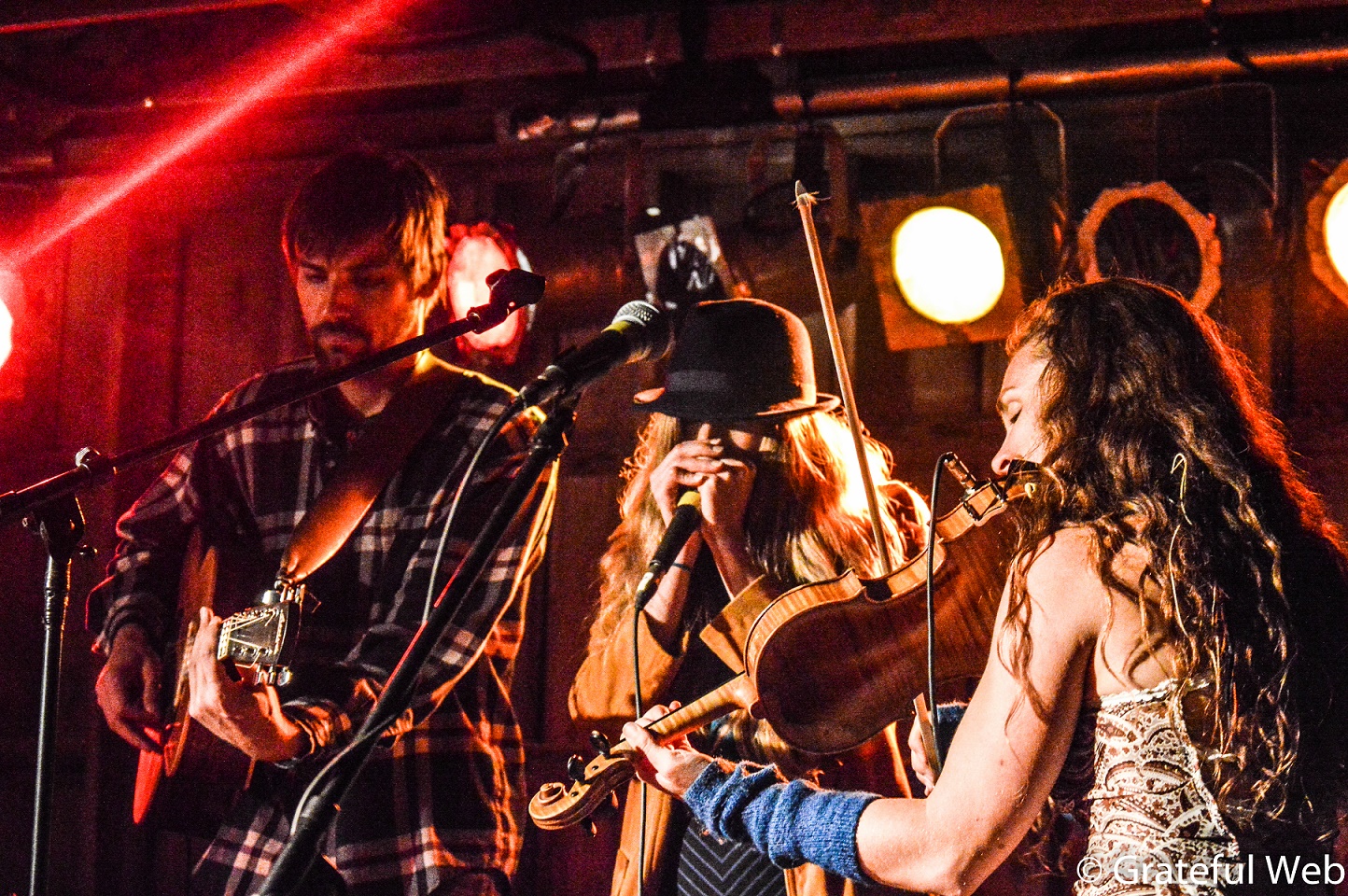 Following The Devil Makes Three, I headed to my campsite for a short rest, readying myself for the second Elephant Revival set of the weekend. The band's second show took place at the Backwoods Stage, allowing for a far more intimate set. Elephant Revival invited a few guests onstage, including Shook Twins. They beatboxed and played a song I've been waiting for them to cover since the first time I saw the band about 4 year ago: The Truth by Handsome Boy Modeling School. If you have a chance to find their cover of this song, find it – it's magical.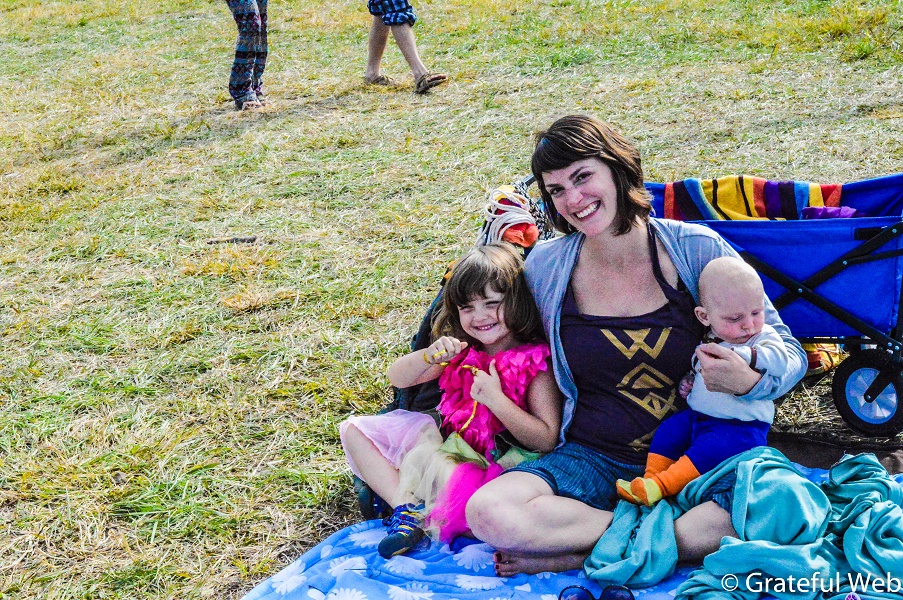 As the sun set and night began to take hold, I watched the last bit of Railroad Earth's set, waiting for Yonder Mountain String Band's nearly 3-hour set to being. As it was for the whole weekend, Allie Kral and Jerry Douglas joined the band onstage. The whole band tore up the stage, playing like mad from beginning to end. I'm constantly impressed with the band's ability to keep it going so many nights in a row. But they did, and they always do. The crowd was hungry for the band's Saturday set, as it's always a great send-off into the real world.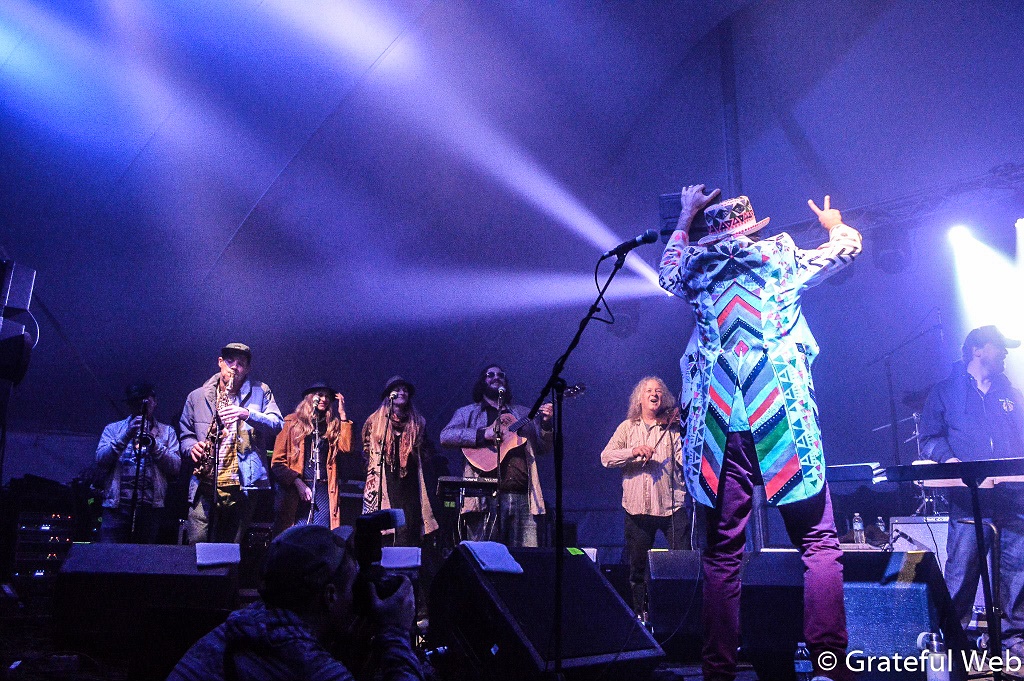 For my final show of the festival, I saw Everyone Orchestra for the first time. I've talked about catching a show pretty much since I started doing this job, but never made it because I am a tired-ass lady by that time of night. But this year, I was determined to schedule my day accordingly…and I did it! The hype around Everyone Orchestra is worth it. An exercise in instant collaboration, I think Everyone Orchestra is one of the greatest ideas for musicians. Basically, Matt Butler creates a once-in-a-lifetime super group experience. This year's group included both Shook twins, Anders Beck, Tim Carbone, Zach Deputy, Adam Smirnoff and Ryan Zoidis from Lettuce, Andrew Alman, Ivan Neville, and Alvin Ford Jr. One of my favorite moments of the show was when Carbone and Zoidis battled on their respective instruments…I had never realized how similar the fiddle and saxophone can sound until Saturday night.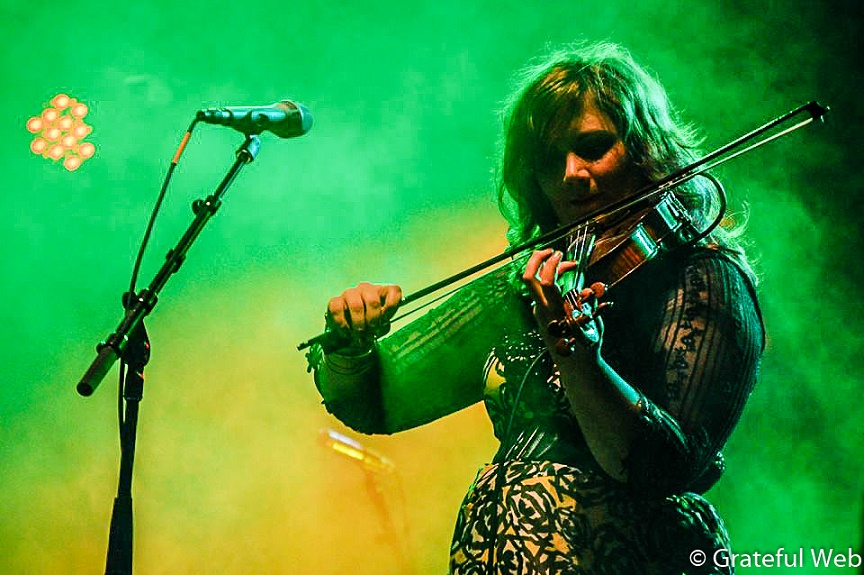 Hands down, this is one of the best Harvest Festivals I have ever attended, and those who have been attending longer than I mentioned multiple times how fantastic this year's fest was. I always feel so grateful to get to experience music in this capacity – both in its largess and surroundings. I cannot imagine many things more fulfilling than hearing this type of music in the type of environment Mulberry Mountain provides. Thank you music gods, thank you nature gods, than you everybody for making this weekend fantastic.