I can hardly believe it's almost October – it seems it was just a few weeks ago YMSB's Harvest Music Festival 2013 was playing its final notes. This year, The Jayhawks are slated for an IOU performance they missed last year. Also on the lineup are festival namesakes Yonder Mountain String Band – they're playing with Jerry Douglas this year in lieu of Jeff Austin leaving the band. Trampled by Turtles is playing, as well as Papa Mali, Elephant Revival, Shook Twins and many other great bands.
If you've never been to the festival before, here are a few important pieces of information:
Sometimes (I mean, frequently) it rains. Bring rain boots – you'll be upset if you don't
It might get cold at night, so also prepare for that
Participate in the Fiddlin' and PIckin' Contest for a chance to play onstage with a big-name band
Early arrival is an option – if you're a real trooper, show up on Wednesday for exclusive performances
As with almost any festival lineup, it's difficult to see every band you want. And often, plans fly out the window the second you arrive on the grounds. But for what it's worth, here's what I'm going to try to see over the weekend:
Thursday (October 16)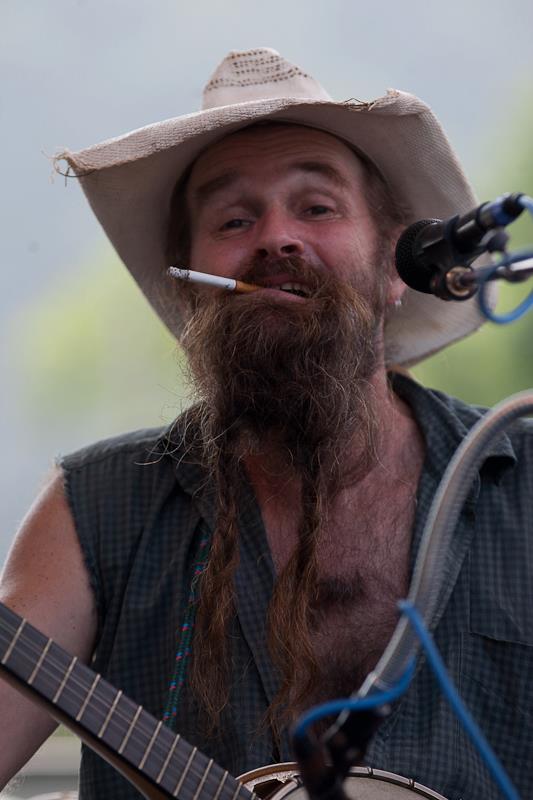 I plan to start off my day taking it easy. One of my goals this year is to better represent late-night shows…which might mean a power nap during the afternoon or…more beer?
Mountain Sprout – An Arkansas band whose shows aren't complete without lots of beer.
Under the Willow – A band I've been itching to see since the Harvest lineup arrived in my inbox. I love their sound and the power behind the quartet's music. Check out my interview with them!
The Oh Hellos – Playing on the Main Stage, this band sounds similar to bands like The Lumineers and Of Monsters and Men (both Mulberry Mountain alumni). Their sound is full and expansive; I can't imagine a better place for their music to float than across the hills.
Shawn James and the Shapeshifters – This band hails from Fayetteville, Arkansas and they're fantastic. With a dark, Southern blues-grass sound, Shawn James and the Shapeshifters dabbles in concept albums and story-songs.
The Jayhawks – I'll stick around the Main Stage area for much of the night on Thursday, including checking out this band. I can't say I've ever desired to see this band, but I hear so many great things about their live shows I'd be remiss to miss out on the opportunity.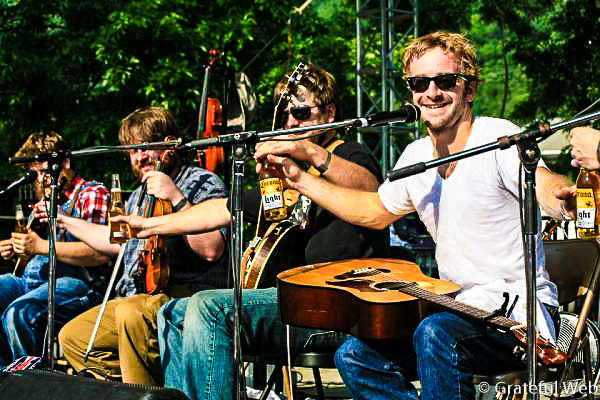 Trampled By Turtles – One of my best friends loves this band, and the more I check out live videos of theirs I realize this band has a breadth of sound and some great songs. Two of my favorites are their cover of Where is My Mind and Whiskey.
Friday (October 17)
Friday is going to be one of those late nights for me, so I plan to take it easy during the day. Mostly, that means remaining at the Harvest Tent for most of the afternoon.
Paper Bird – I've been looking forward to this female-fronted band since I heard their song As I Am. Their sound features classic three-part harmonies, and they utilize music from classic to baroque. The 7-piece band had two sets of siblings, and interesting combination.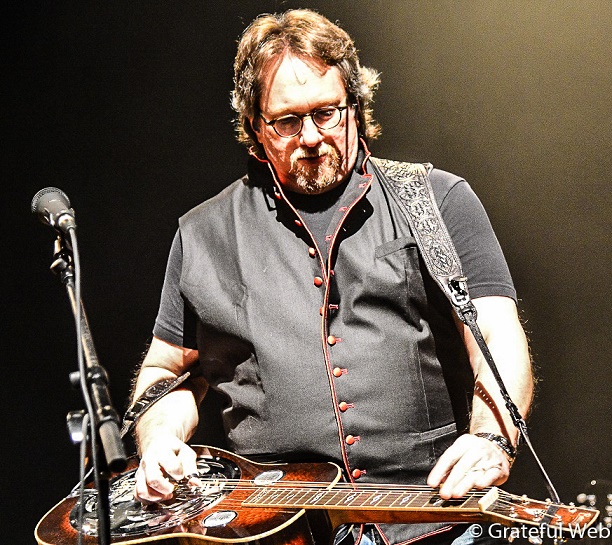 Jerry Douglas Band – I'd be a terrible music fan if I missed seeing at least a portion of Douglas' show. His talent is unbelievable sometimes, and the band is made up of entirely stellar musicians. Traditional bluegrass instruments with diverse layers of sound and rhythm? I'm there!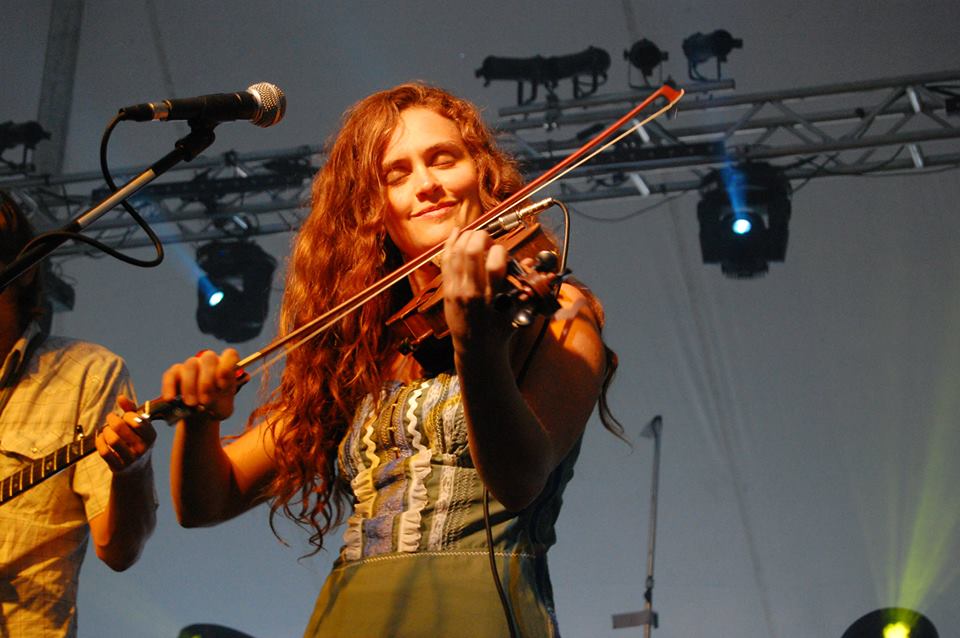 Elephant Revival – One of my favorite bands of all time, there's no way I'm missing this show. I've never seen a bad set from this band, and I don't expect I ever will.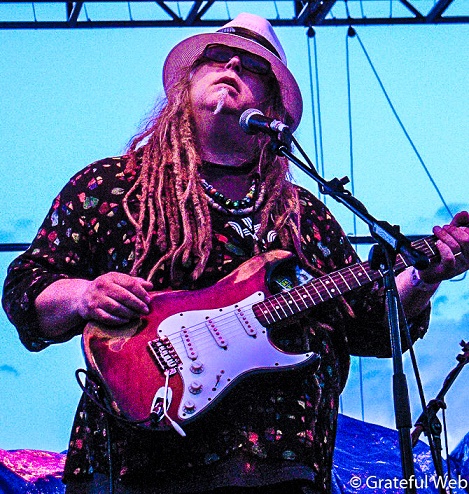 Papa Mali – Malcom "Papa Mali" Welbourne's strong, Southern blues come straight out of New Orleans, where he's lived for most of his life – Swamp Music, as they say. His prolific career includes a band, 7 Walkers, with Bill Kreutzmann. Keep an eye out for an interview with Papa Mali on Grateful Web in the next couple weeks.
Yonder Mountain String Band – YMSB plays each night of the festival, and Friday night is their 2.5-hour set. I plan to post up at Main Stage and see where their set takes me (and the rest of the crowd).
Tea Leaf Green – For my last set of the night, I plan to see this band. I've had recommendations to see them live from coworkers to festheads so I figure this isn't a show I should miss. Wish me luck for making it to their 2:15 am show…
Saturday (October 18)
And somehow the final day of the festival will come all too quickly. Feet tired, overloaded with emotion and beauty I'll be forever grateful for my time on Mulberry Mountain every year.
Shook Twins – One of my favorite bands since last year's Harvest, Shook Twins are playing twice and I fear I may only be able to see their 45-minute show. But I'll be thankful for any performance I can get from this fun, fantastic group.
The Devil Makes Three – I've watched many videos of this band's live performances. Some of their songs remind me of Nick Cave, and other times of classic bluegrass tunes. This band performs a lot of covers, which I love because they do them well.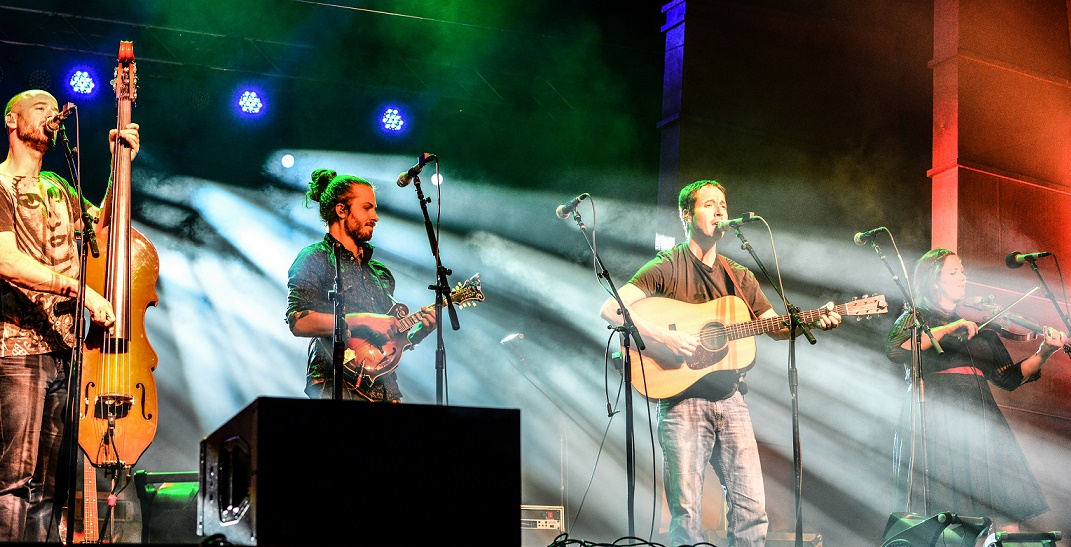 Yonder Mountain String Band – In an even longer set than Friday's, YMSB will rock our world for another night. I can't wait to see their special guests and extensive jams.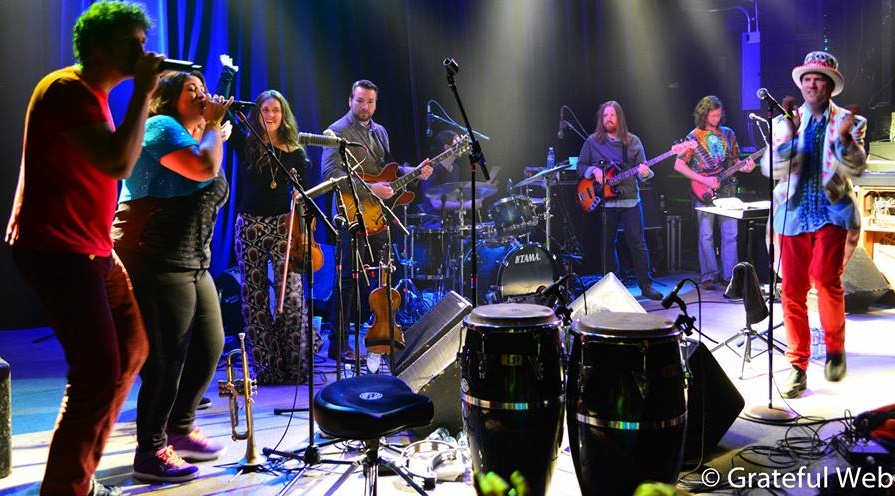 Everyone Orchestra – Wrapping up my 2014 Harvest Festival experience will be Everyone Orchestra. I've never experienced one of these shows, made up of musicians from the whole festival, but the idea is an amazing one. There are so many unique, once-in-a-lifetime experiences at festivals like these, but this is the ultimate experience.

Tickets are still available for the festival, and passes include camping fees so there's no extras you'll have to buy. You can purchase tickets online or in regional outlets throughout states surrounding Arkansas.