A year ago, Planet Bluegrass was in shambles. The North St. Vrain Creek, which carves a path along the venue's northern and eastern borders, overflowed during a torrential downpour that lasted nearly a full week in mid-September. The 2013 Colorado Flood created a state of emergency in 14 counties and hit especially hard in Lyons. The town's crown gem, which hosts the annual RockyGrass and Folks Festivals, was submerged under four feet of water. President Craig Ferguson never thought it a question that Planet Bluegrass would rise again and succeeded in rebuilding and resodding in time for RockyGrass this past July. Ferguson was an early supporter of Yonder Mountain String Band and its members thought it a no-brainer to reciprocate by playing a fundraiser last December at The Boulder Theater. Yonder's first Kinfolk Celebration was played here in 2002 and Planet Bluegrass has hosted the event two other times, in 2003 and 2012. So the emotions – joy, pride, and gratitude – were palpable as the band took the stage Friday evening.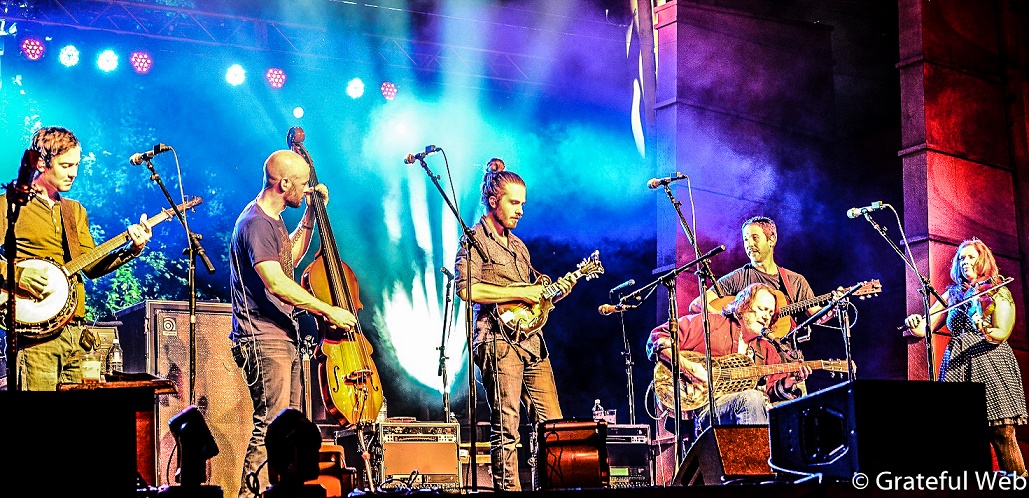 Forced to retool with co-founder Jeff Austin's exit earlier this year, Jake Jolliff (mandolin) and Allie Kral (fiddle/vocals) joined Yonder to revamp the sound. Though they are not official members yet, they have generated a significant shift in dynamics and energy that serves both the band and its fans quite well. Before I delve into these shows, I want to make something very clear to the readers. The 2014 Kinfolk Celebration was a two-day event that featured over ten total sets of music. While Yonder headlined both nights, bands like The Haunted Windchimes and Head for the Hills helped to make this a true festival. While I am focusing on Yonder's Night One show, this "Celebration" came to fruition with the help of other bands that played in the afternoon and early evenings on both Friday and Saturday.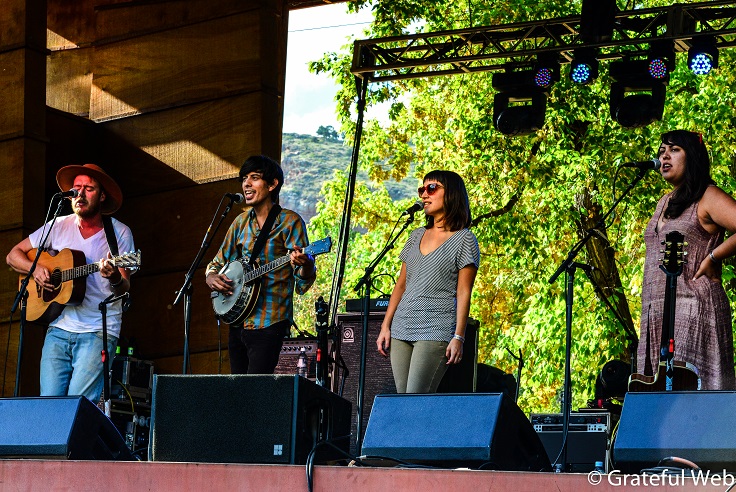 Widespread Panic frontman John Bell was joined by Yonder at 7:30 p.m., after almost a half hour of solo work. Bell sat in a chair at center stage and was flanked by Adam Aijala (guitar) and Kral on his left and Joliff, Ben Kaufmann (bass), and Dave Johnston (banjo) on his right. They played four Panic songs (two originals, two covers) with Johnston's Don't Worry, Happy Birthday sandwiched in between. In both the moment, and in retrospect of the entire weekend, the combination of JB with Yonder did not work. I am a huge JB supporter, but the energy was severely wanting. I have no doubt that everyone worked dutifully to (re)arrange these tunes and the attention to detail did not go unnoticed. One of my favorite pieces from the Panic catalogue, Climb to Safety, was rearranged for the bluegrass setup using (what sounded like) a different key and tempo and put a whole new spin on this Widespread classic. I'm usually open to bands experimenting with established songs, but not even the beautiful backing vocal harmonies of Kral and the rest of the group could rescue this piece. It tried to be both bluegrass and Southern rock and couldn't materialize into that hybrid. Worry (first set), Ain't Life Grand, in the second set, and the New Speedway Boogie encore hit the right notes and proved more in tune with the overall vibe of the evening, but the down-tempo cadence during most of the collaborative pieces fell flat.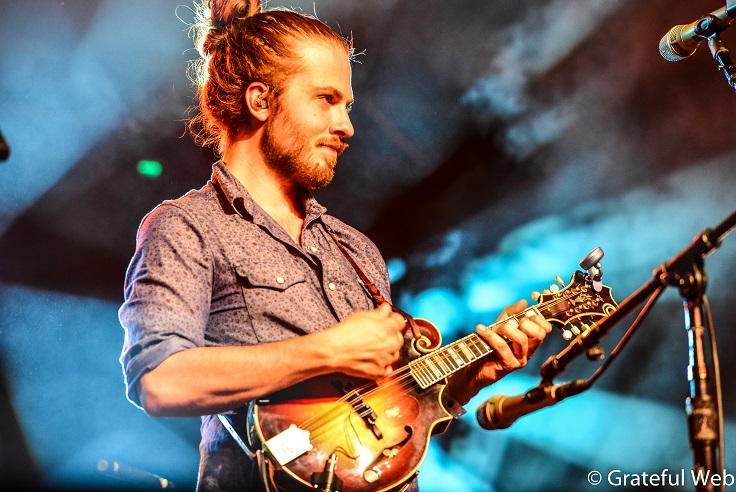 Yonder finished the first set much stronger as a quintet, beginning with Only a Northern Song. The Beatles cover and band staple was highlighted by Jolliff and Kral's scintillating solos. Jolliff came first, picking on top of the beat with lightning quick fingers and a precision that did not always come so easy for Austin. Jolliff was working up a sweat on stage, but when I closed my eyes, his mandolin sang with an absolute effortlessness. For the first time in the entire set, I danced like my feet were on fire and rejoiced in finally absorbing that visceral energy which Yonder is famous for generating.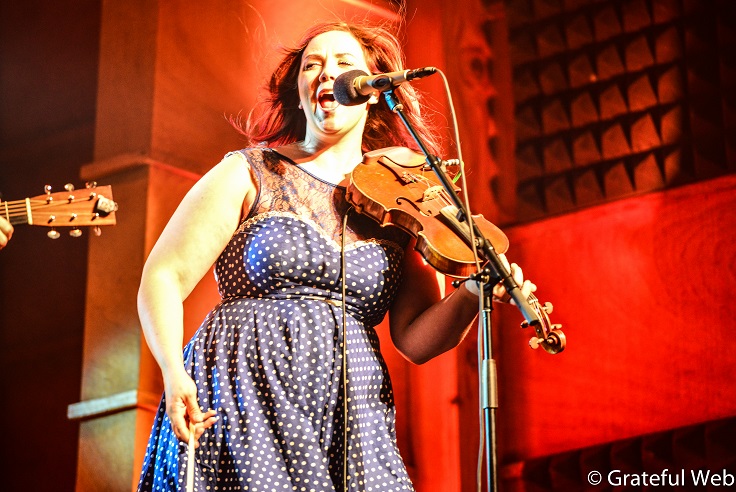 Having seen the band dozens upon dozens of times since 2001, I have no doubt that they benefit when playing with a fiddler. From Darol Anger to Sam Bush to a list of other guest musicians, the sonic landscape with a fiddle appears more robust, vibrant, and complete. Kral, who is certainly more than just a "guest musician", has a very corporeal stage presence, much like Anger. She could be seen tapping her feet, pushing one knee in and out, and swinging her hips with carefree abandon as she wailed on the fiddle. Yes – Kral wails. Guitar gods can do it and so can fiddle goddesses. During Only a Northern Song, Kral began with long, haunting bow strokes and heavy vibrato to setup a contrasting progression. She quickly transitioned into playing shorter bursts while incorporating gorgeous double stops into the crescendo and accelerando. That minute-and-a-half solo was pure ecstasy and the crowd howled in appreciation immediately afterwards.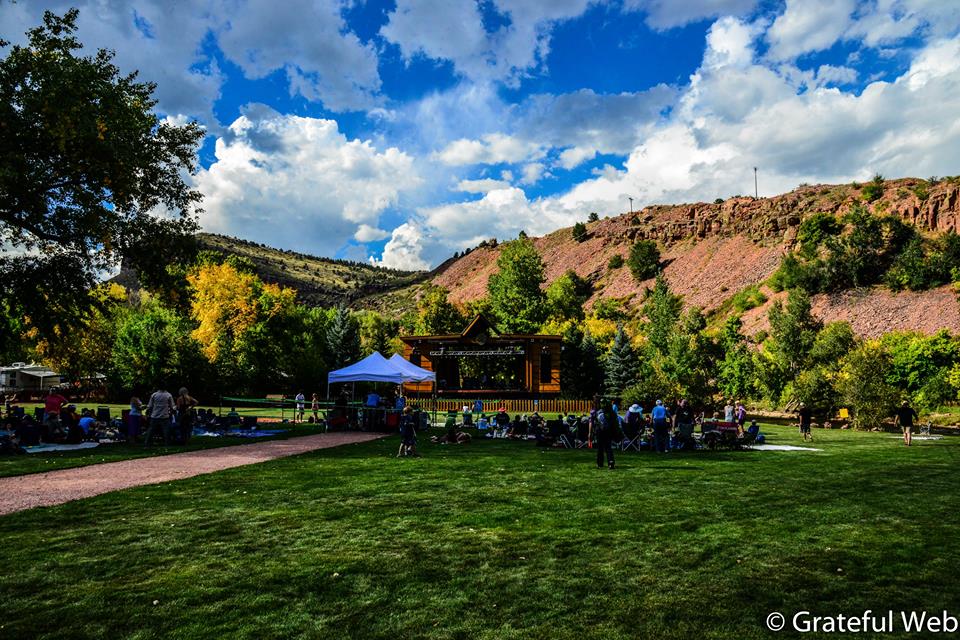 All The Time closed out the first set and I'm not at all embarrassed to admit that a few tears escaped from the hatch. When I am present at the creation of music that is both heavenly and (almost) ineffably sonorous, I can't help it. My eyes well up a bit. There's something overwhelming about the aural pulchritude that cuts deep into my emotions. Aijala sang lead and, from the get-go, I could tell this was going to be a special rendition. In the opening verses, Kral serenaded the audience with ethereal descants to compliment Kaufmann's vocal harmonies. And then, after Johnston, she took the second solo – at which point I became deliriously lachrymose. Again, she employed exquisite double stops while seguing from plush, velvety legato to a hoedown power progression. The beauty just swallowed me whole. Aijala assumed soloing duties from Kral and, as always, picked like an absolute maniac while exhibiting little to no physical effort. I've said this many times about Aijala, so once more won't hurt. He is one of the most technically brilliant bluegrass guitarists playing today. His fretwork and picking often look and sound like they are occurring at breakneck speeds, but his body and countenance are entirely composed as if what is happening is no big thing. He added another layer of beauty to the tapestry of All The Time and then handed the reins to Jolliff. He matched Aijala's speed while working the entire neck of his mandolin. Jolliff's solo segued into one more verse and refrain for Aijala with the entire quintet just sailing together as one perfect juggernaut. The second half of Set One more than made up for the first half and, while setbreak had landed, I was immediately itching for more.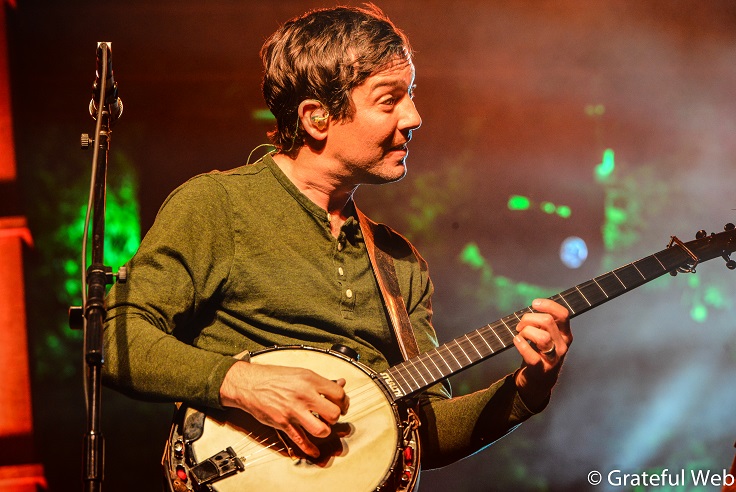 After a solid Looking Back to open up Set Two, Yonder introduced an On The Run > Black Sheep > On The Run sandwich that brought things back up to pace. I was stationed much further away on the lawn in this set, but my vicinity was made up of fellow dancing fiends. We were just stepping, hopping, and whirling all over our spacious patch of grass. Jolliff set our feet ablaze with a fulgent solo that made me smile from ear to ear – one of those shit-eating grins that is plastered across someone's face because they are either over-the-moon happy or are just too blissfully unaware to be anything but (thankfully, mine was the former). Black Sheep provided the meat to the On The Run sandwich with Johnston taking lead vocals on this funky, mid-tempo piece that debuted earlier this year.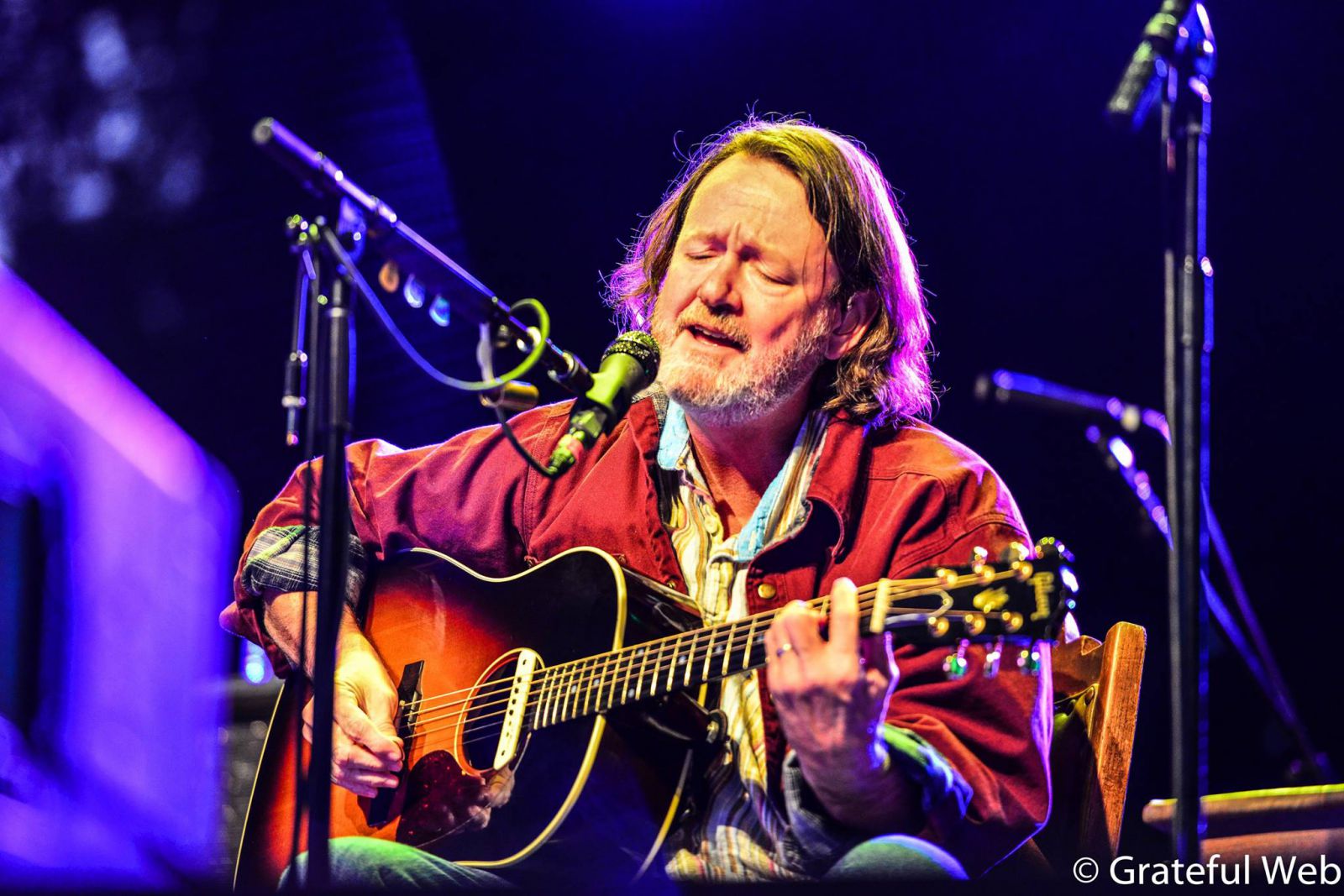 JB returned to the stage to play two Panic songs bookending a Yonder original. Mercy is a veritable powerhouse at Widespread shows and hits you like a clap of thunder. Just like the first set with JB, this one was very well executed but just didn't hit me right. I know, I know – "didn't hit me right" is too technical for a review like this. I can use words like energy and dynamics, but beyond that, all I can say is the two JB segments in each set didn't fit well with the ethos of a Yonder Mountain String Band show. Compared to pieces like All The Time, Mercy and Winds on Fire were just downers. Ain't Life Grand injected a bit more life into JB's appearance, but it didn't by any stretch bring down the house.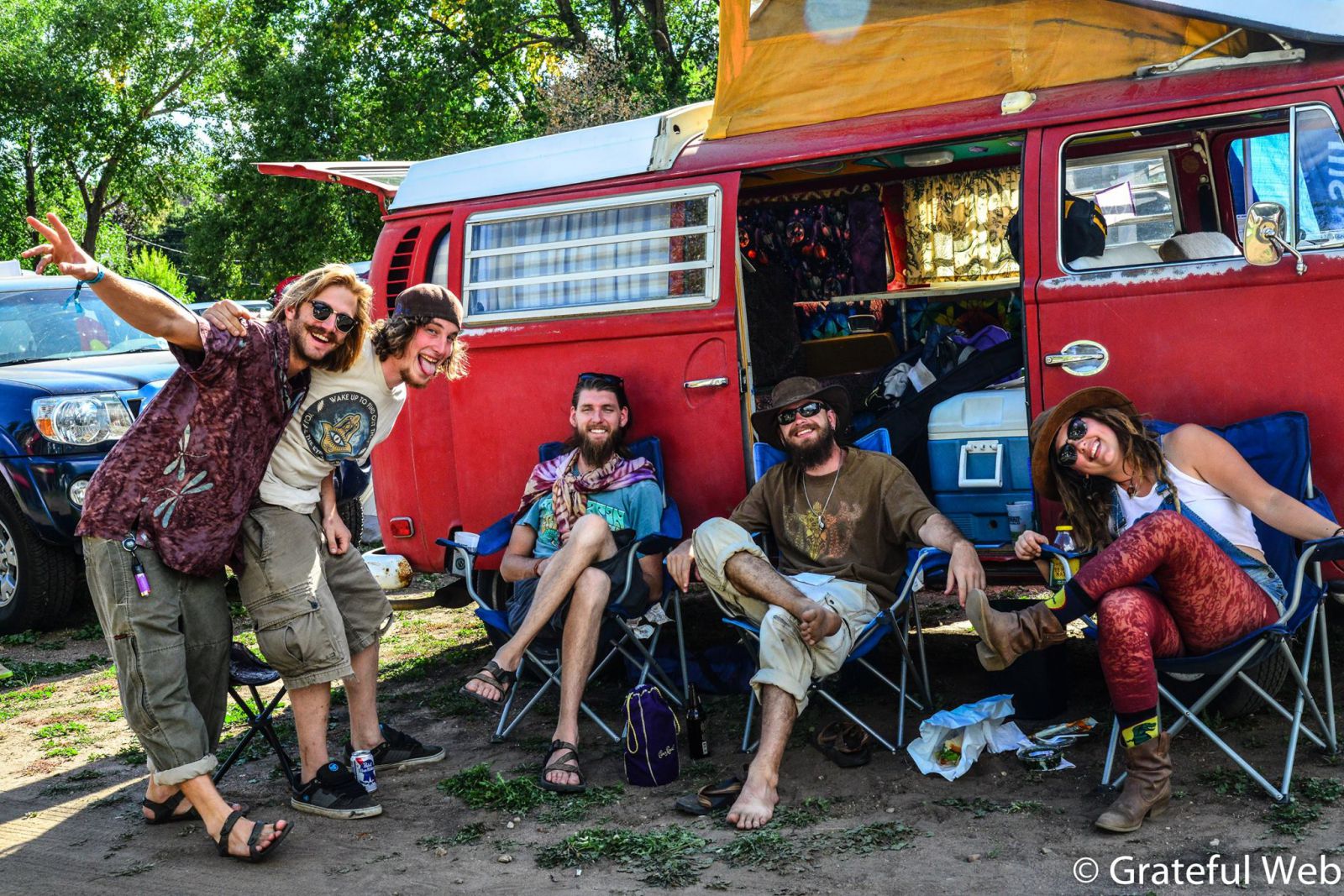 Once he left the stage, Yonder broke into a resplendent version of Dolly Parton's Jolene. Kral sang lead and, if it's even possible, her voice is as divine as her fiddle playing. I've never listened to Kral's (former) band, Cornmeal, so this was my first opportunity to hear her in any capacity. And if you couldn't tell yet, she blew me away. There is honestly something celestial about her voice – try as I may, it's mellifluousness is too much for words alone.
Yonder closed out the second set with a Casualty > Pockets > Casualty sandwich, imparting the crowd with the highlight of the second set. Just like the On The Run triptych, the band paired a mid-tempo piece with two up-tempo ones, cultivating a stream of complimentary rhythms. Kaufmann sang lead and carved out a heady groove with his buoyant picking. It was a simple bass line, yet he threaded it through the melody with a vibrancy and brio that had me totally locked in. Aijala, Jolliff, and Kral killed it, yet again, with their solos which segued into a well-coordinated downshift into Pockets.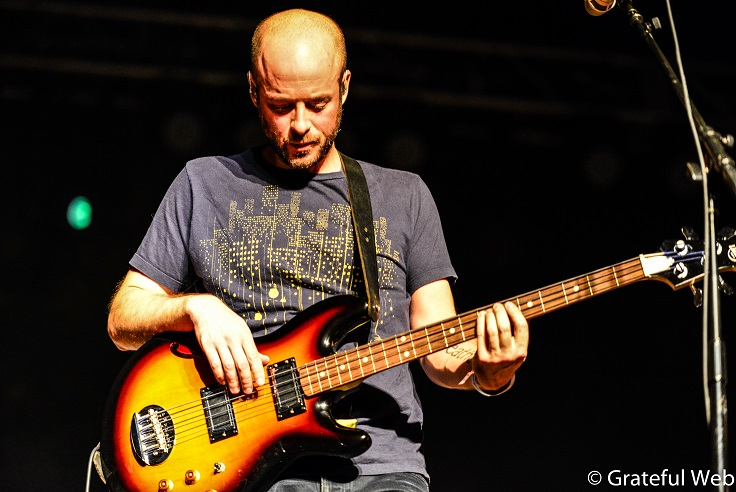 Instead of a typical melody, Pockets uses a simple three-chord rock progression over which each member solos. It sounds like anthemic bluegrass and brings a great deal of power to bear. Johnston began his solo with small groupings of notes, but then topped it off with a series of banjo rolls that got things cooking in a hurry. Possibly unbeknownst to him, Johnston introduced a theme that demonstrated how well the band members listen to each other. In the middle of the piece, the quintet jammed around the three-chord theme and then Jolliff took over with another dexterous effort. During part of his solo, he mimicked banjo rolls on his mandolin, as did Aijala on his guitar, and Kral on her fiddle. They all took this one simple idea, a tiny catalyst, and insinuated it into their work, enhancing the song with a delicate symmetry. The Casualty reprise was short, but potent and the Planet Bluegrass Festivarians screamed, howled, whistled, and applauded with approval as the band left the stage.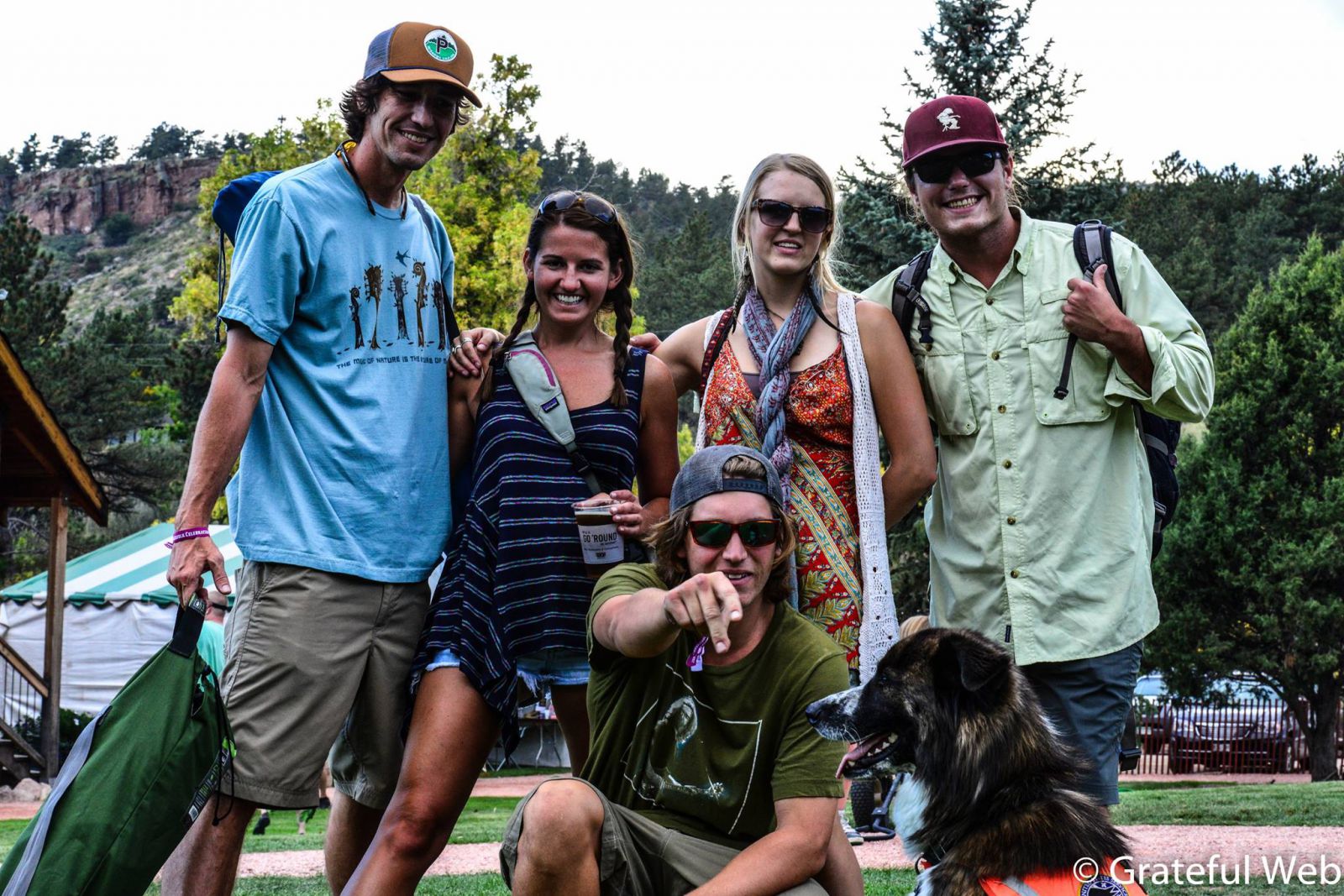 The three-song encore was highlighted by Crazy Train, a Black Sabbath cover that Yonder adapted to their sound well over a decade ago. As always, they pulled off this heavy metal song with élan and made me realize that my feet were burning and achy. Which is a great sign. I never mind a little foot pain at the end of a show because it means I was dancing my ass off during it. JB took the stage one last time to close out the night with a cover of The Grateful Dead's New Speedway Boogie.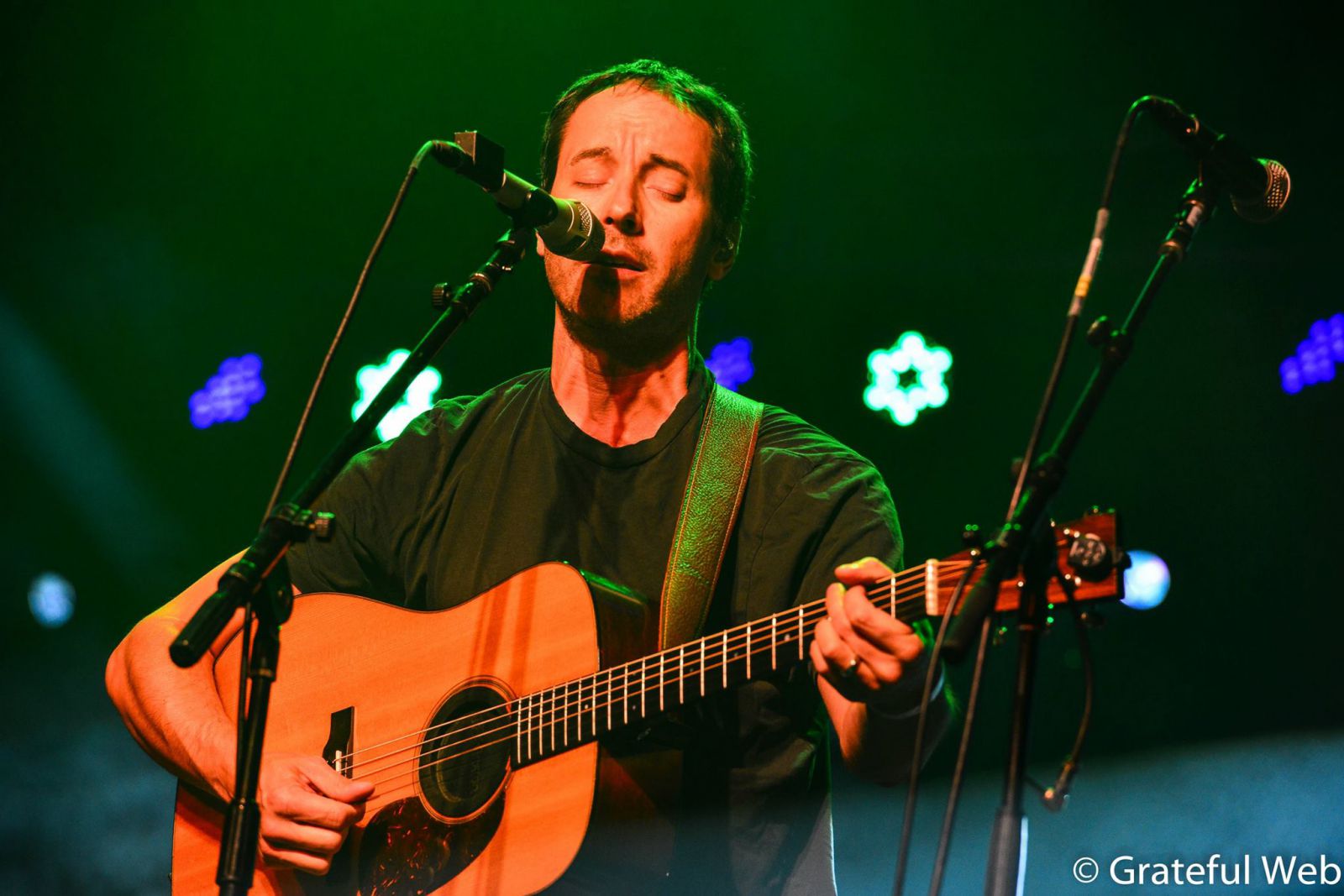 At the beginning of this review, I singled out Planet Bluegrass owner Craig Ferguson who, with no reservations, began rebuilding the venue almost as soon as the flooding receded last fall. Without his vision, it's doubtful that Kinfolk '14 would have taken place – at least not in Lyons. But in closing, I need to give another shout-out to the other people, besides Ferguson and the musicians, who made this a fantastic happening. Festivals can be chaotic events. I have been to some in which the security personnel are not on the same page or superfluously hassling fans who are minding their own business. At most festivals I've attended, drunken and drug-addled fans cause some serious problems for those who are there to enjoy themselves. So many other things can go wrong from sanitation (long lines at the Porta Potties or not cleaning them often enough) to price gouging on basic items like food and water. Planet Bluegrass operates so smoothly and efficiently that those issues don't arise. It is one of the few places that parents should feel comfortable bringing their children, which many did for this Kinfolk. Hundreds of kids could be seen running around with each other, hula-hooping, playing with glow sticks, and, of course, dancing. Even though this review was about Yonder Mountain String Band, I feel it imperative to point out a job extremely well done by the Planet Bluegrass grounds crew, security personnel, and all other Kinfolk workers. If this venue was run like other festival grounds I've seen, it would be a far less enjoyable experience.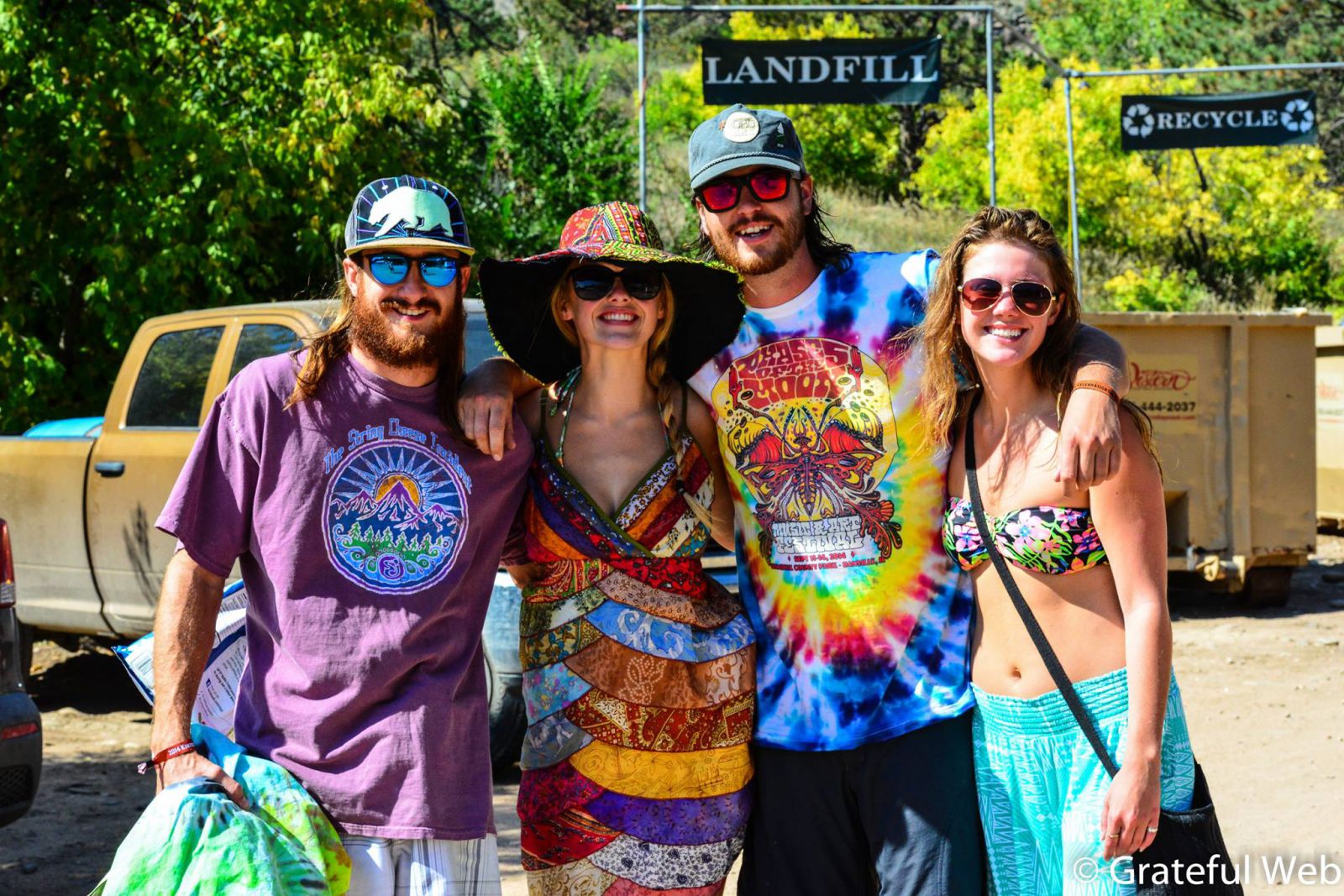 Check out more photos from Friday and Saturday @ KInfolk 2014.