Before I saw Joe Russo's Almost Dead for the first time Monday night, I totally misunderstood the band's titular pun. I can't help but laugh at my sheer stupidity, but I thought it was a combination of "Hey, we're a Grateful Dead cover band" and "When our drummer parties, we have 911 on speed dial". But just 15 minutes into Joe Russo's Almost Dead's first set at the Boulder Theater, it dawned on me. I was listening to music that bore only a tangential connection to The Grateful Dead. I heard a Dark Star riff and even Dark Star lyrics. But the sound was not quite, exactly, almost…and then the light finally went on in my head: "Ohhh! I get it – it's almost Dead." Ding, ding, ding. (I'm an idiot – I know.)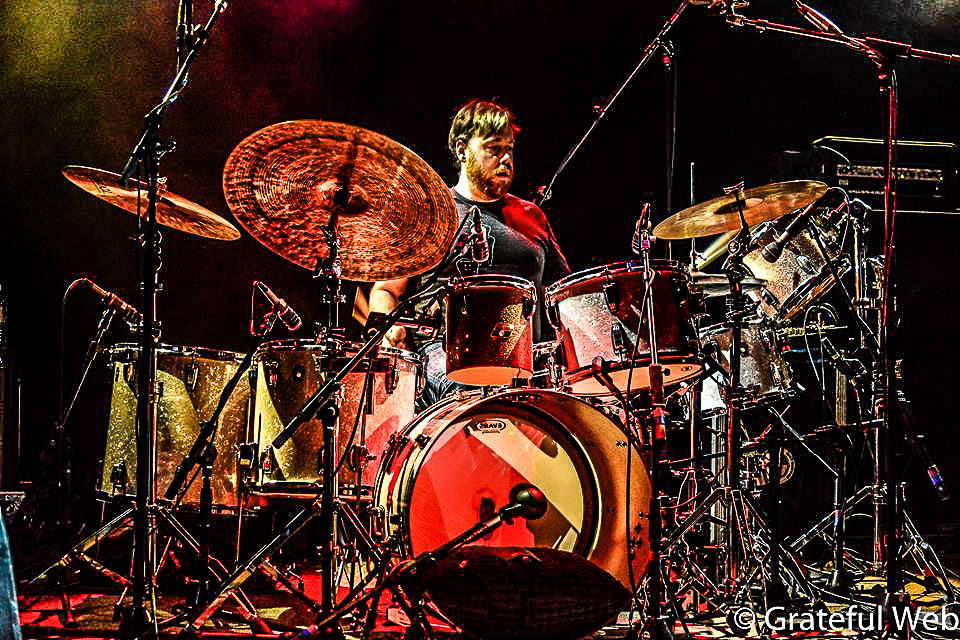 Yet as Joe Russo's Almost Dead guided the sold-out crowd through '50s swing, thrashing white-knuckle rock, marmalade funk, and electro-fusion, I kept thinking to myself, "This is the most un-Dead Dead show I've ever seen." By the end of the night, I considered "Almost" an afterthought and if it wasn't so unwieldy, would suggest replacing it with "Hardly-at-all". And that's a compliment, even if it doesn't seem so.
If you're reading this, you've probably collected stubs seeing the gamut of post-Dead incarnations from Dark Star Orchestra and Rocky Mountain Grateful Dead Revue to RatDog and Phil and Friends. But Joe Russo's Almost Dead is the only band that bounces fluidly from one musical genre to the next, adapting the original oeuvre to whatever suits its fancy. Along the way, Joe Russo and his compatriots explore the depths of each song, probing in areas that have never been explored, hard as that is to believe. Each of its two 60-minute sets tackled but six songs. Joe Russo's Almost Dead blazed a new trail on pieces like Playing in the Band and Throwing Stones which, to that point, seemed like paths as well-trekked as The South Route on Everest.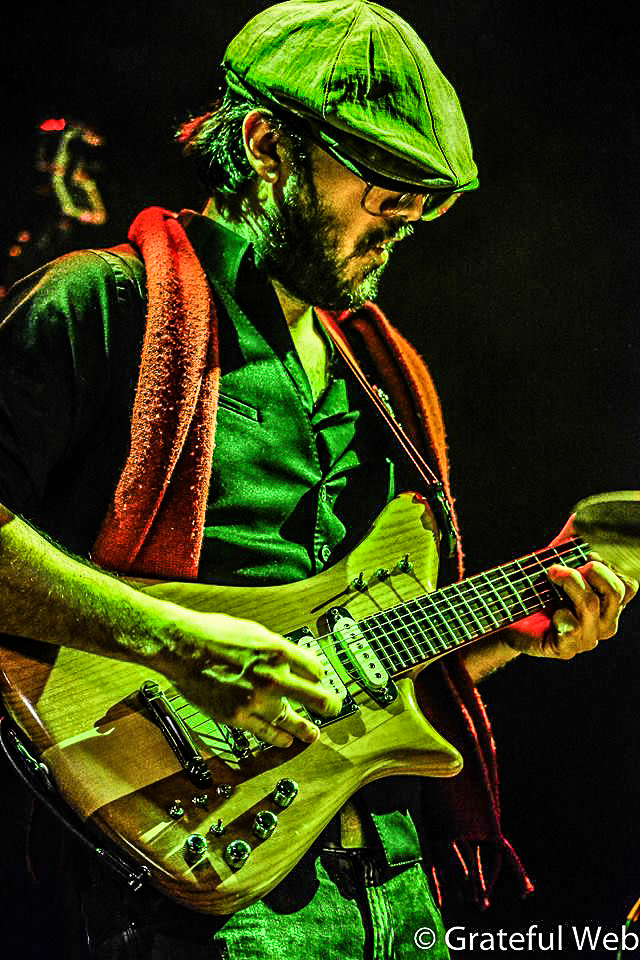 Russo came on stage by himself and began soloing over a hypnotic electro-loop, firing up the crowd. His drum kit sat just five or six feet away from the lip of the stage and it was set aground, not on a pedestal. The heavy array of toms was braced low in a semi-circle and the kit boasted just three cymbals. Thus, Russo's entire face and body was visible, enabling him to connect with the crowd in a way most percussionists can only dream. He hammered away on his kick drum while generating an earthquake on his toms. Think Nick Mason letting it rip during Careful With That Axe, Eugene.
With Russo and the crowd fully lathered, the other four members arrived on stage and went full throttle into Dark Star. This is a song the Grateful Dead leaned into gradually, gaining steam as it progressed. Not JRAD. "Warm up" or "build up" don't seem to be a part of its vocabulary. Just ten minutes into the show, the intensity was ratcheted up to an 11. As a prelude to the opening riff, guitarist Tommy Hamilton picked up on the Pink Floyd vibe and shredded like a young David Gilmour.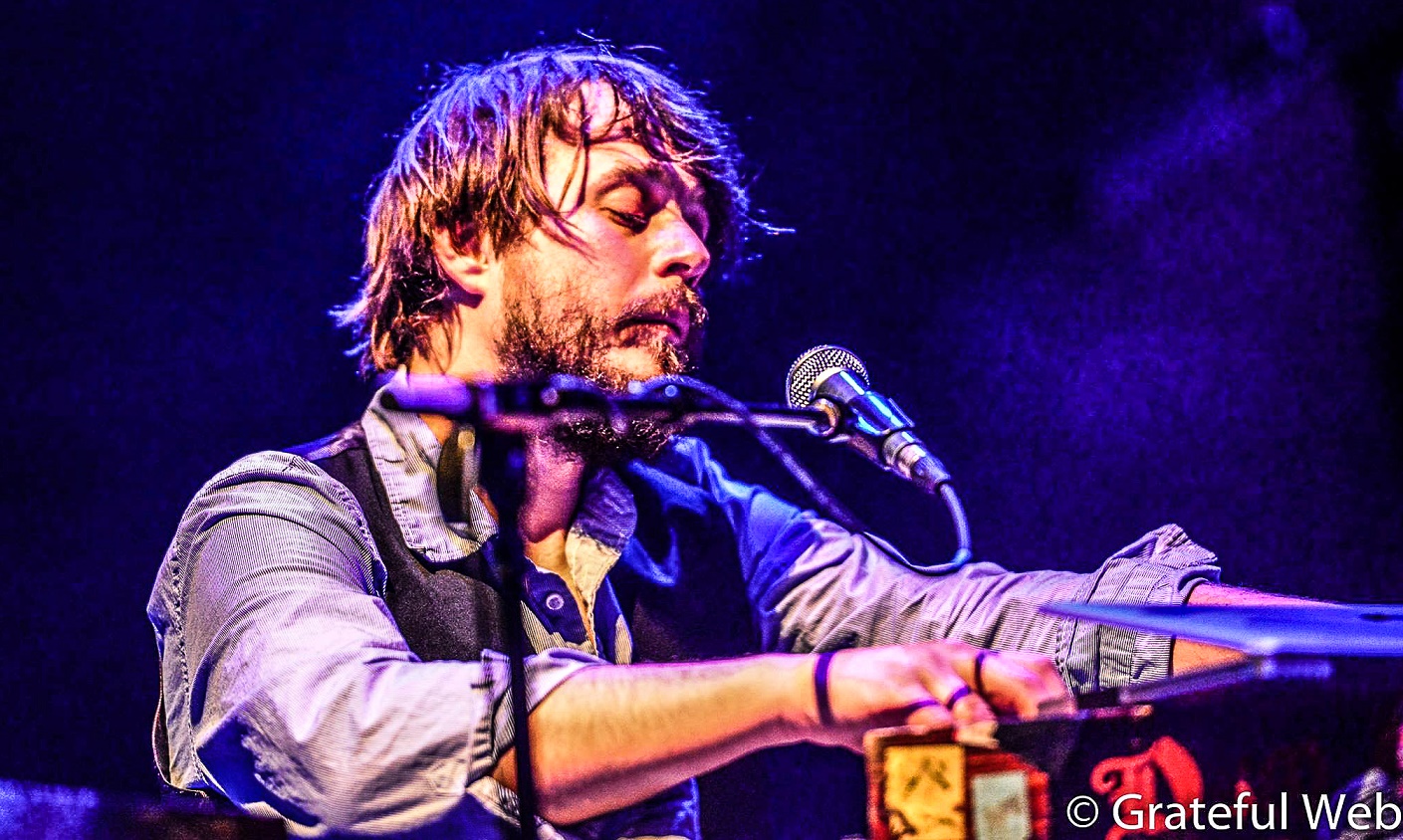 After the first vocal verse, Joe Russo's Almost Dead re-insinuated their Syd Barrett-era sound with an ocean of ambient white noise/sustained feedback, followed by strands of acidic guitar noodling. At the edge of stage right, Marco Benevento similarly noodled on his baby grand piano, which faced out toward the crowd. The psychedelic soundscape was soon supplanted by a focused, guitar-driven jam and, just like that… > Eyes of the World.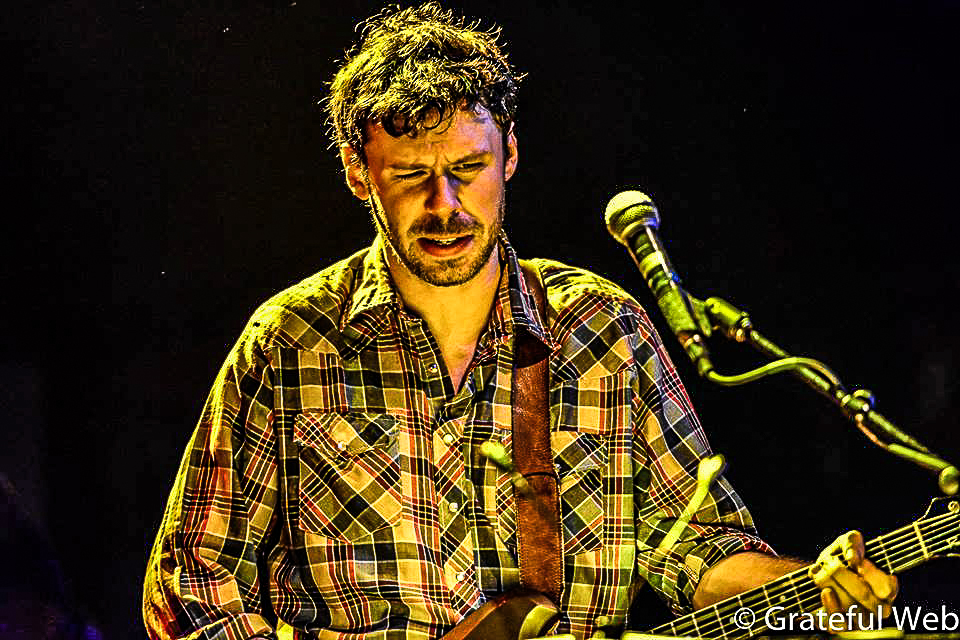 Russo's introduction to the Dead came not so long ago when he played with Furthur and the other members, sans Hamilton, are still getting acquainted. And that's the beautiful thing! It would be totally anathema for Deadhead lifers to start a show with a Dark Star > Eyes. I must admit it was strange to see guitarist Scott Metzger read the lyrics off of a stand, but the novelty of this music to the actual musicians is what made this night so special. They have a chemistry going back decades through a slew of projects and mutual bands and that cohesion was evident from the get-go. Throw in relatively new material and it's a recipe for in-the-moment discovery. And magic.
Benevento played the most jubilant solo I've ever heard during any Eyes, but it was, unfortunately, hard to tease out from the rest of the sound. One of the only drawbacks to the band's intensity and volume is that the piano would often get drowned out, or at least a bit muddled by the amped up guitars and bass. I don't know if that was correctable or simply a fact of life when acoustic strings are competing against electric ones in a relatively intimate venue (with the volume inching towards max levels).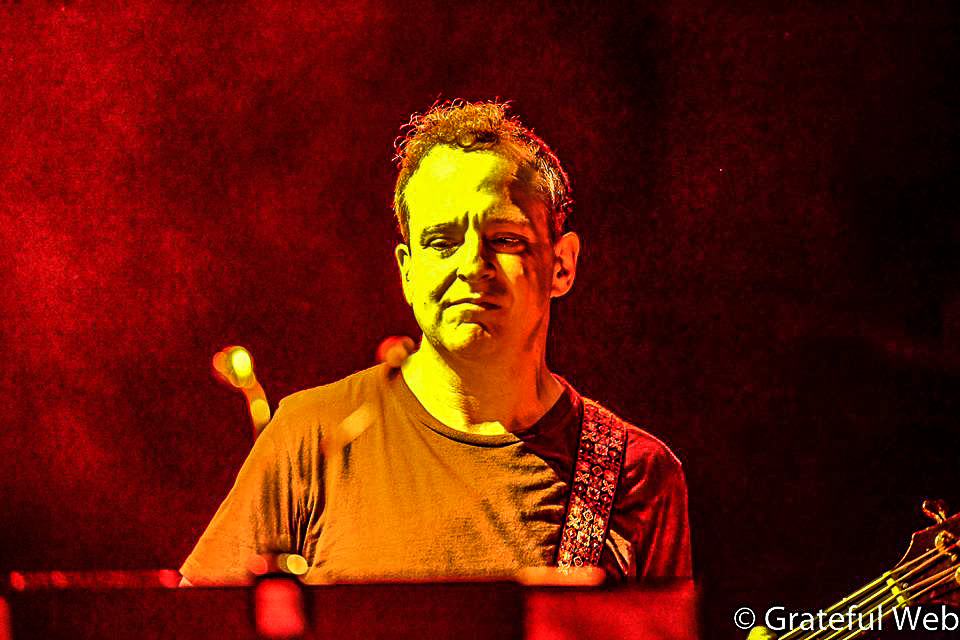 Joe Russo's Almost Dead segued seamlessly to a swinging Me and My Uncle. Dave Dreiwitz laid down a perfect walking bass line over which the guitarists vamped while Benevento toyed with some ragtime to mix things up. And then, finally, over half an hour into the first set, our first breath.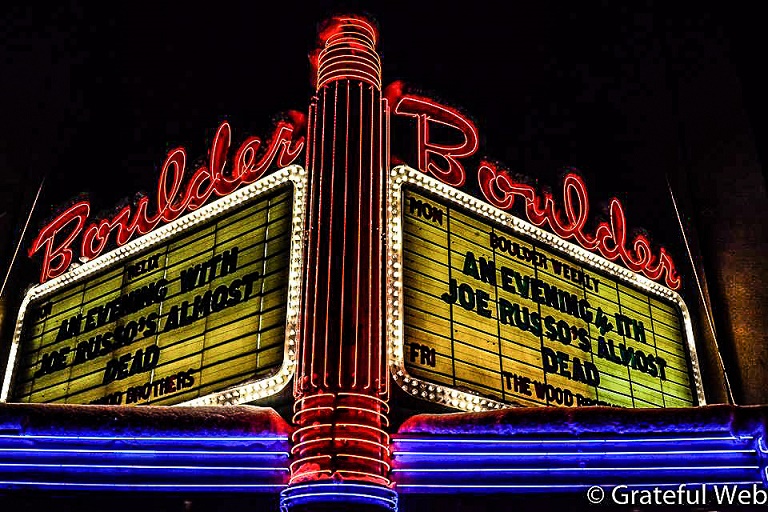 West L.A. Fadeaway further demonstrated the band's versatility. Anchored by Dreiwitz and Benevento on his Wurlitzer, they transformed the Garcia/Hunter staple into an extraordinary funk vehicle. Russo sang lead and his vocals were easily the strongest among the quintet. Metzger started the piece with some adroit slide work and then removed it for his solo.
Playing in the Band closed out a dynamic first set. The jam hewed closer than anything else to something one would hear from the actual Grateful Dead, but combined the best of the '72-'74 brain-melting versions with those from the Brent era. Hamilton's solo was one of the highlights of the entire evening. His fiery guitar work felt almost heavy-metalesque as he raced behind the beat, gorging the jam with a fusillade of notes. He was viscerally invested too and the crowd lit up as he thrust his guitar, swung his body, and bobbed his head to the beat. The first set was only a bit over an hour, but was packed with a rare molten intensity – I was in Blisstown for many minutes after the house lights came on.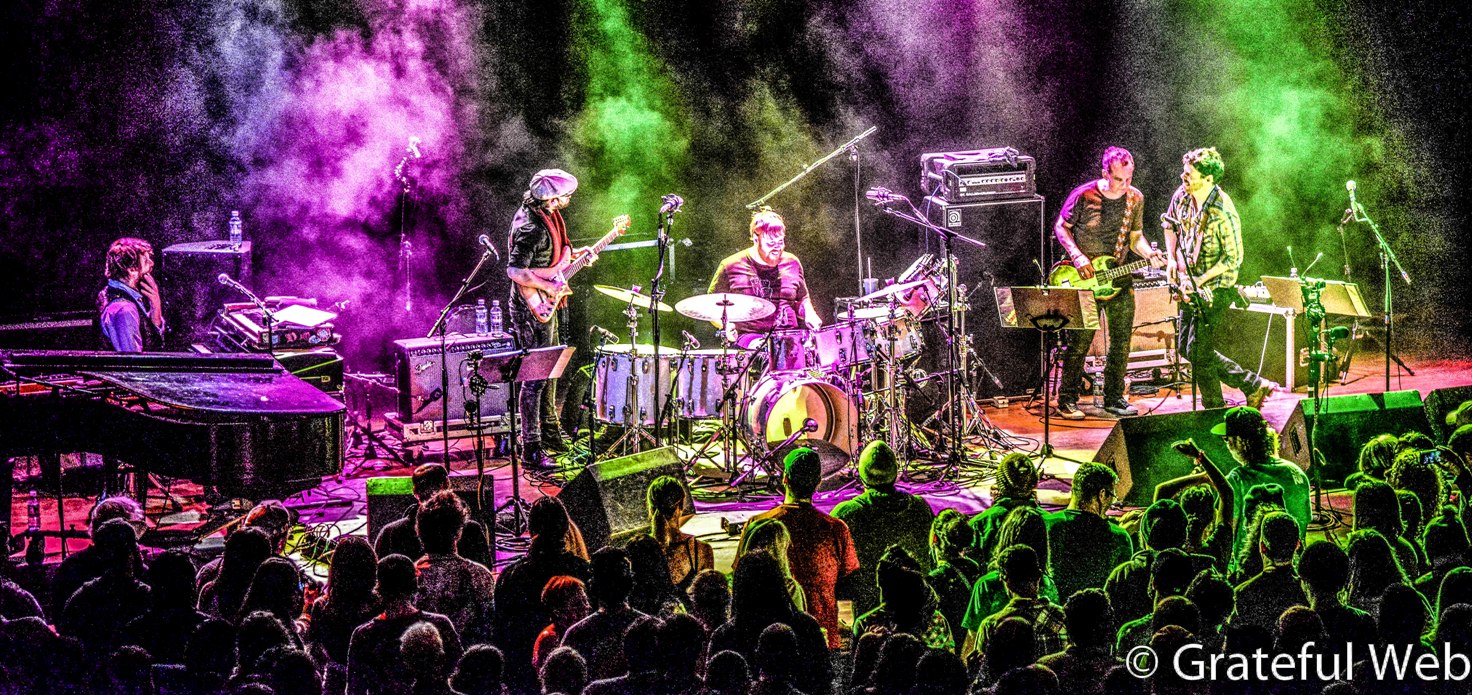 The second set started with a rocking Sugar Magnolia which segued into one of the evening's gems: Iko Iko. This was a showcase for Russo's tom work and Benevento's piano chops. The call and response facilitated a further bonding of the crowd with the band that already connected on a deep level. Benevento, Russo, and Dreiwitz locked in with each other with a New Orleans brass band-cum-'50s big band swing groove. Near the end, the band dropped out almost completely for a dozen or so bars to let the crowd chant. JGB's Magnificent Sanctuary Band followed and, by Joe Russo's Almost Dead's standards, was tame. Well-executed, dignified, and, at times, magnificently gorgeous…but tame.
Throwing Stones > Space > Throwing Stones provided the centerpiece for the second set. Clocking in at half an hour, it blanketed the Boulder Theater with a rainbow of dreamlike soundscapes and hypnotic rhythms. The Space wasn't traditional in the sense that Russo never left the stage or even discontinued playing, but the bellows of ambient discordance were still present. At one point, Hamilton took a few steps back so Benevento and Russo could take a duet. Russo locked his eyes on his keyboardist while Benevento experimented, in what seemed like a nod to early '70s jazz-fusion, on his Wurlitzer. A few minutes later, the rest of the band rejoined and Metzger threw down one of his finest solos of the evening. And while the Throwing Stones reprise was dynamic, the Sunshine Daydream that followed was nothing short of cathartic. I don't use that word very often at shows, but it's certainly apropos in this case. Three minutes of rainbow-beveled rock 'n' roll and I was floating every single second. All bands receive applause at the end of the second set, but the Boulder Theater exploded in gratitude to let Joe Russo's Almost Dead know how much they appreciated the effort.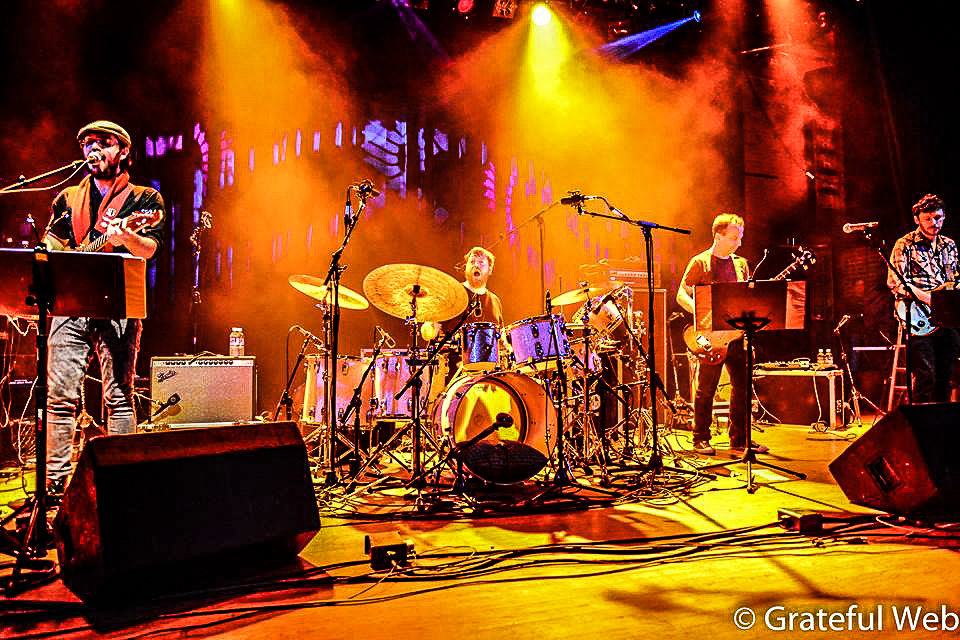 A very unusual, but equally gratifying encore of Loose Lucy > Not Fade Away > Loose Lucy > Not Fade Away closed out an evening overflowing with the most wonderful and energetic unDead Dead music in existence. Joe Russo's Almost Dead only started up in 2013 and has played but a handful of shows. Hopefully, the band sees how much Deadheads appreciate its take on their favorite music and start to make touring a priority at least a few months out of the year. Its talent and chemistry create a "sky's-the-limit" potential that Deadheads, both near and far, would embrace.