"But see that you get on. That's your job in this hard world, to keep your love alive and see that you get on, no matter what. Pull your act together and just go on." –Stephen King, The Shining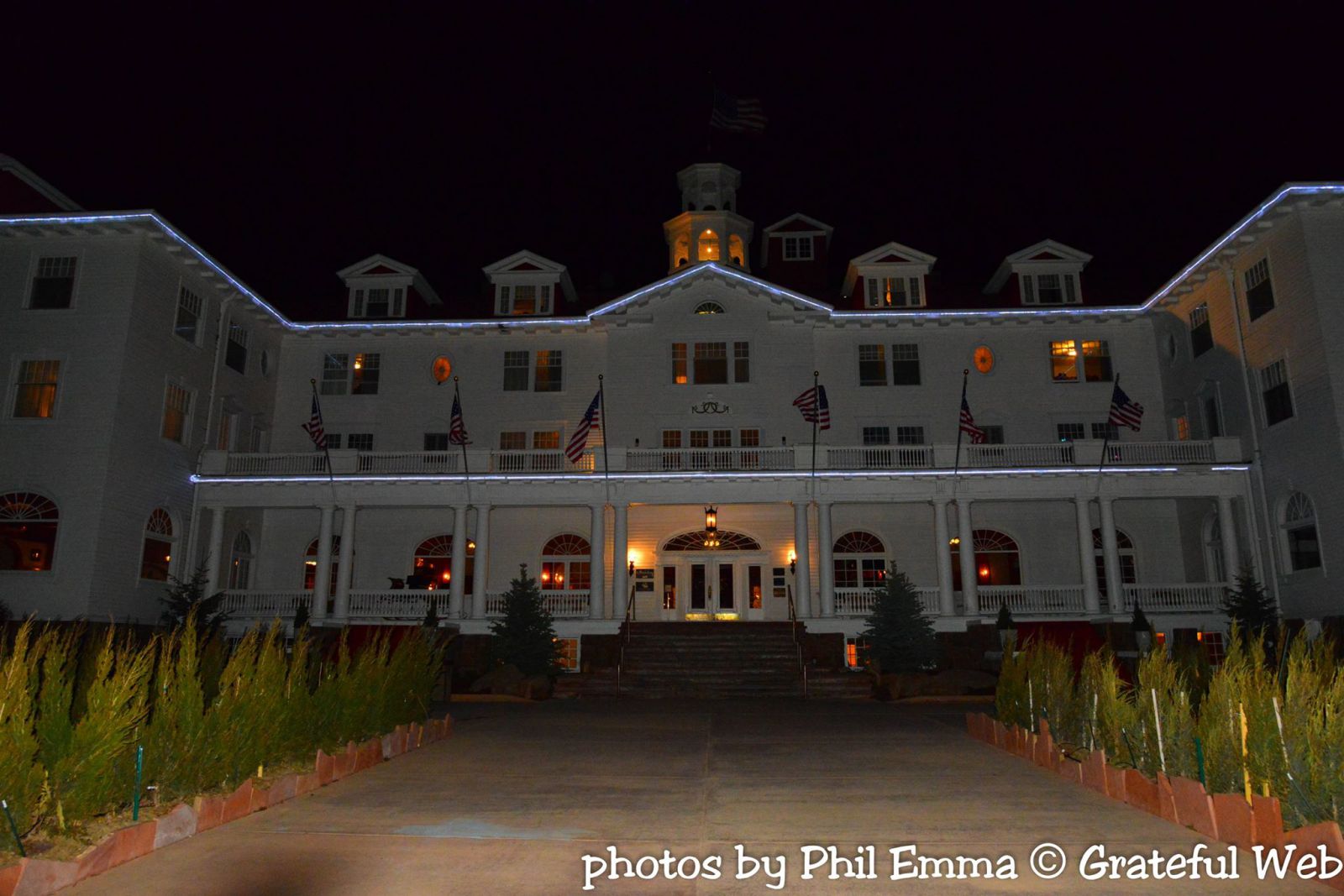 To say that the act that Leftover Salmon pulled together on this weekend and specifically on this night was profound is an understatement. About two and a half years ago, Salmon added the young drummer sensation Alwyn Robinson, and for this weekend only, they added one of the most sought after keyboard players, Erik Deutsch and the multi-talented saxophonist from the Dave Matthews Band and the Flecktones, Jeff Coffin. With this lineup and the special spookiness this historic and haunted hotel tucked in the hills of Estes Park at the bottom of Rocky Mountain National Park provides, this was certain to be a fantastic night. This Saturday show that I attended was a formal attire show with a long list of activities for all of their distinguished guests (hippies in disguise).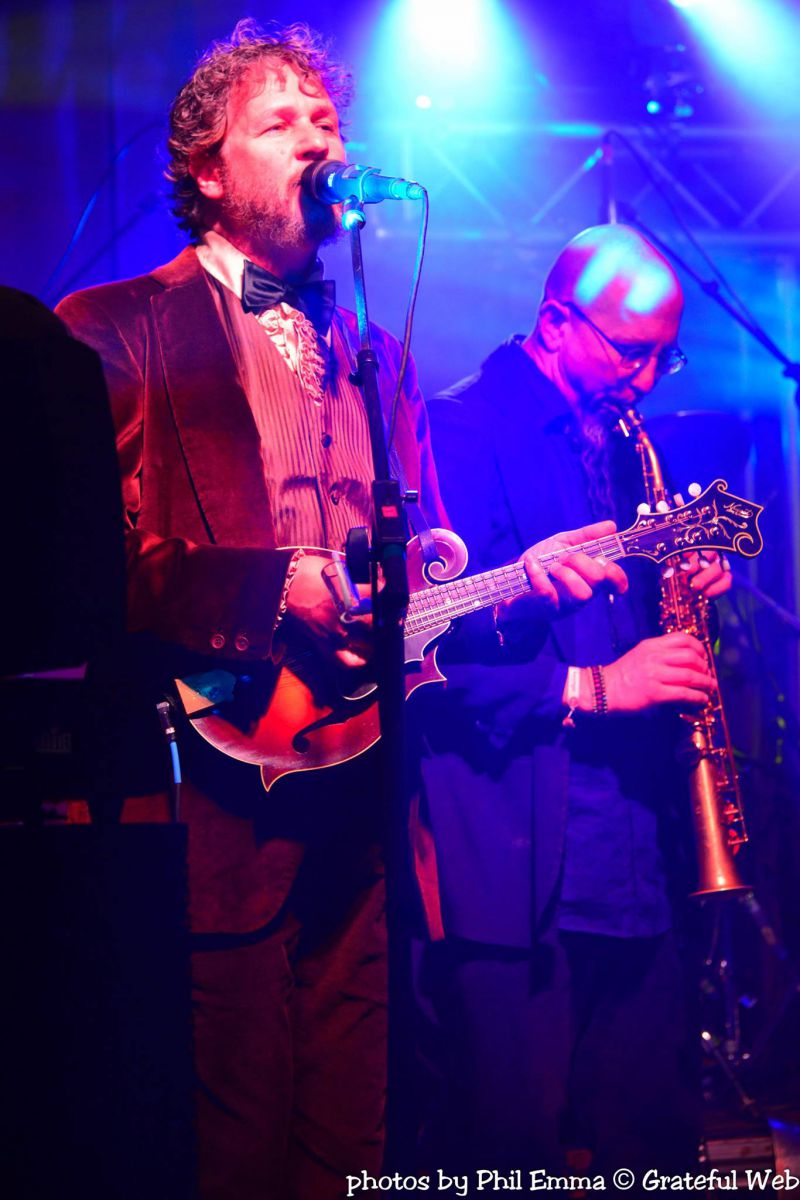 There were plenty of activities for the guests and fans to do up at the Stanley. There were late night shows featuring Alywyn Robinson's side project and even mystery matinee shows with Gipsy Moon. There were art shows with the local legend Scramble Campbell and even a very special slideshow with storytelling called Chasing the Light: The Rock & Roll Photography of Jay Blakesberg.
The first set was an all Bob Dylan cover set except for "All Night Ride." The band came out creative, poised, and dressed to the nines, like the rest of us. They played "All Night Ride" in the middle of the set surrounded by "Tangled Up in Blue," "You Ain't Goin' Nowhere," "Simple Twist of Fate," "Nashville Skyline Rag," "Meet Me in the Morning," and "Everybody Must Get Stoned." The crowd was pleased with the unexpected cover set.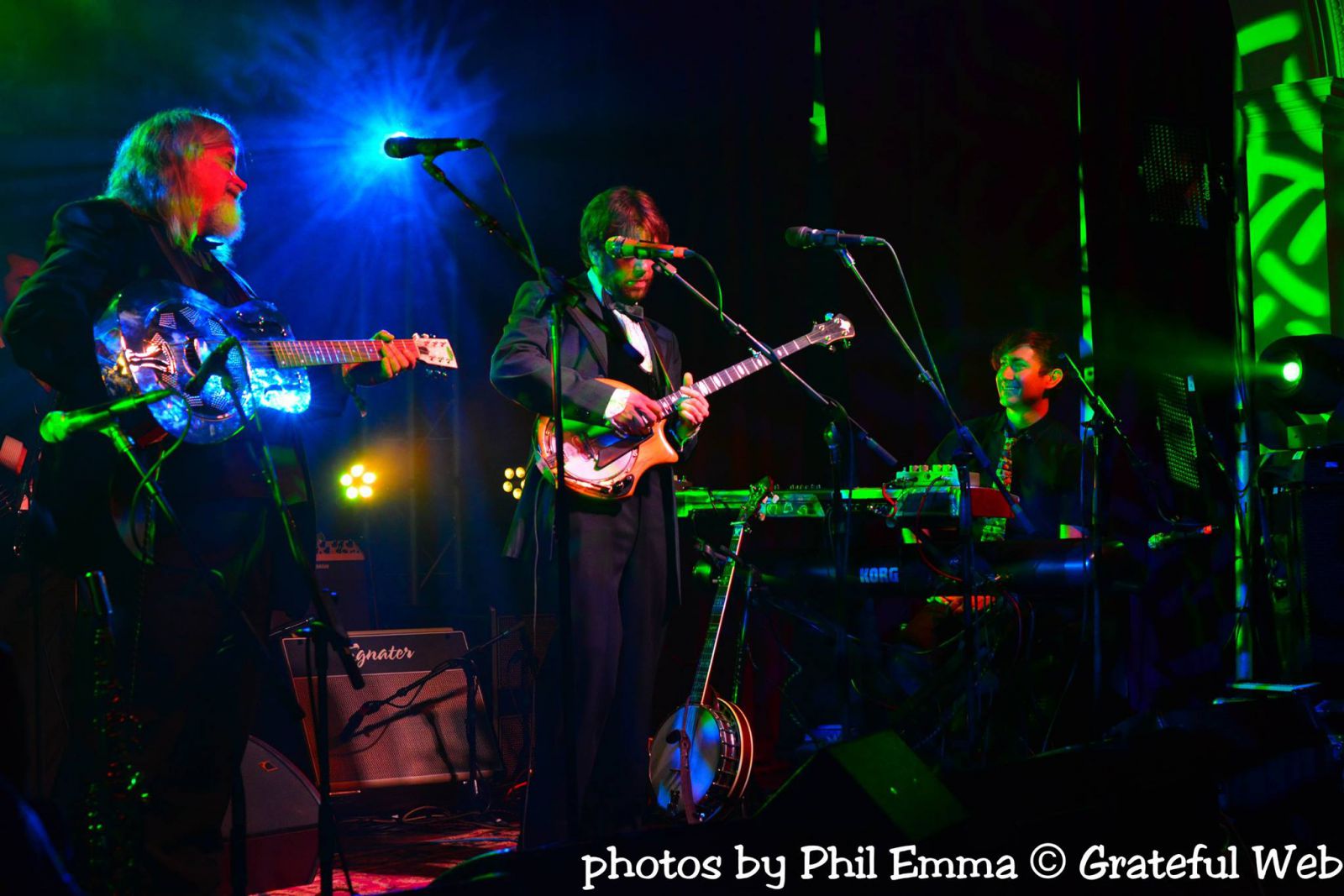 The vibe amongst the crowd was high, and it almost seemed like the whole room knew one another. There was a jovial elation that could be seen on everyone's face throughout the night. The second set opened with "Keep Driving," which provided a really fast bluegrass pickin' opening off of their album Aquatic Hitchhiker. Mandolin legend, yes legend, Drew Emmitt penned the next song "Western Skies." Emmitt's voice usually captures everyone's attention, and the crowd becomes very observant. "Home Cookin'" got everyone kickin' again. Vince wrote this song about living at sea level again in Oregon, where he gets to grow and cook his own food a lot more often. This is the kind of song that makes one feel like they are home. You can even smell this song.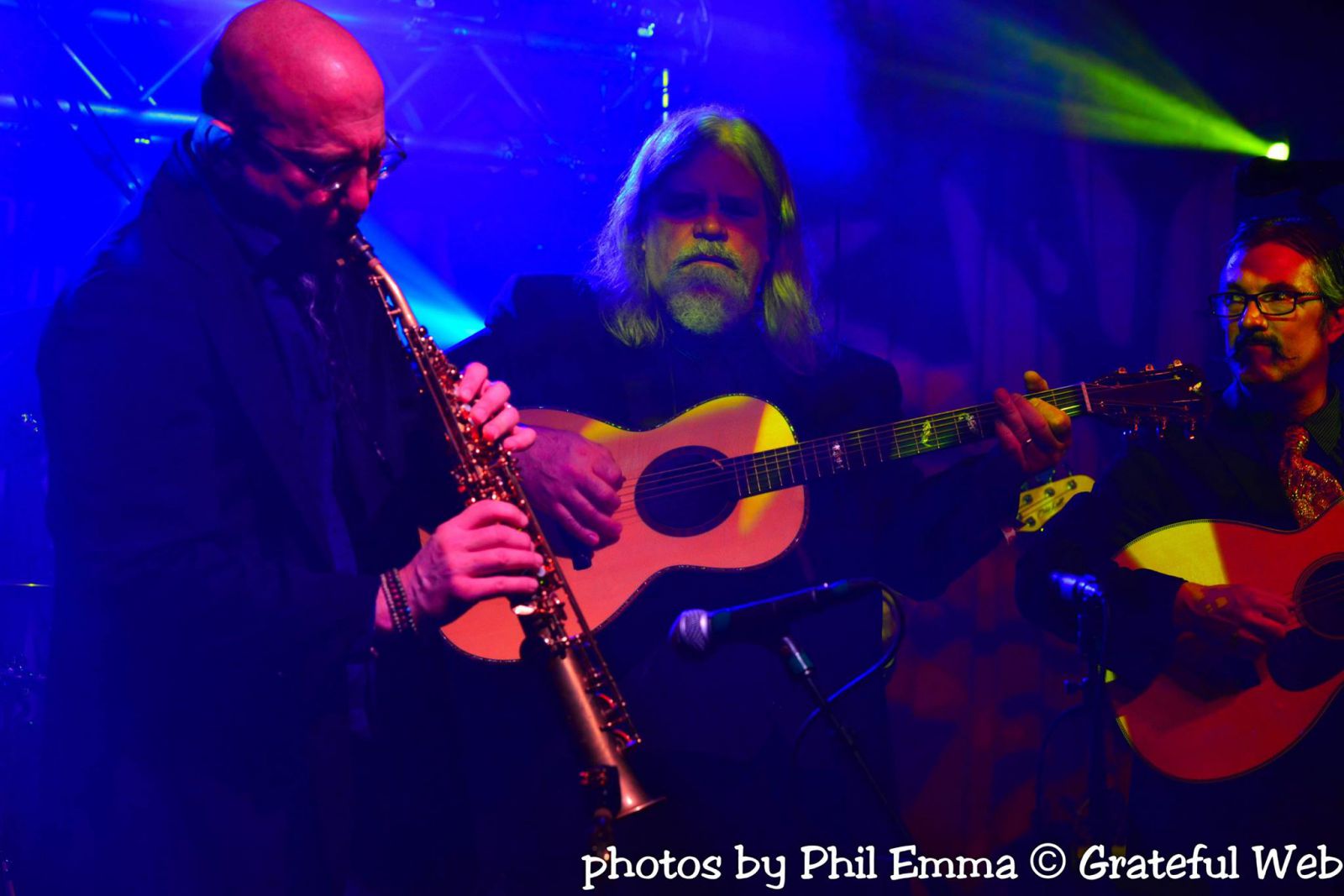 This is the point that the show peaked. "Down in the Hollow > Morning Sun" were fast and furious. This beautiful room that was designed for Mrs. Stanley to sound as good as the Boston Symphony, so that she would move to Colorado sounded near perfect even all of these years later and with bluegrass ringing out through the mountain air. The last two songs were "The Message" and "Jack London." This was a thirty-six minute adventure of altering speeds and mind altering shifts and changes. The crowd was in rare form, but the good news was that most of the attendees were staying at the hotel. This was a great experience, and I highly recommend this three day concert extravaganza to any music lover, especially if you love Leftover Salmon or bluegrass. Next year, I'd love to do all three nights of this super special run.