I awoke Friday to the sounds of car horns honking at 6 o'clock sharp, as the initial Lockn' Festival attendees were allowed entrance. We all understand the excitement and the urge to share it with the world, but stealing the rarest and most desirable of festival resources is just uncompassionate. A little rudeness will not keep me from "Feeling Alright." Internal monologue starts, "And so Lockn' begins. Get up@! Get up!" We're fighting the desire to give in to the honkers and rise, but they are an incessant, constant reminder that the festival has commenced.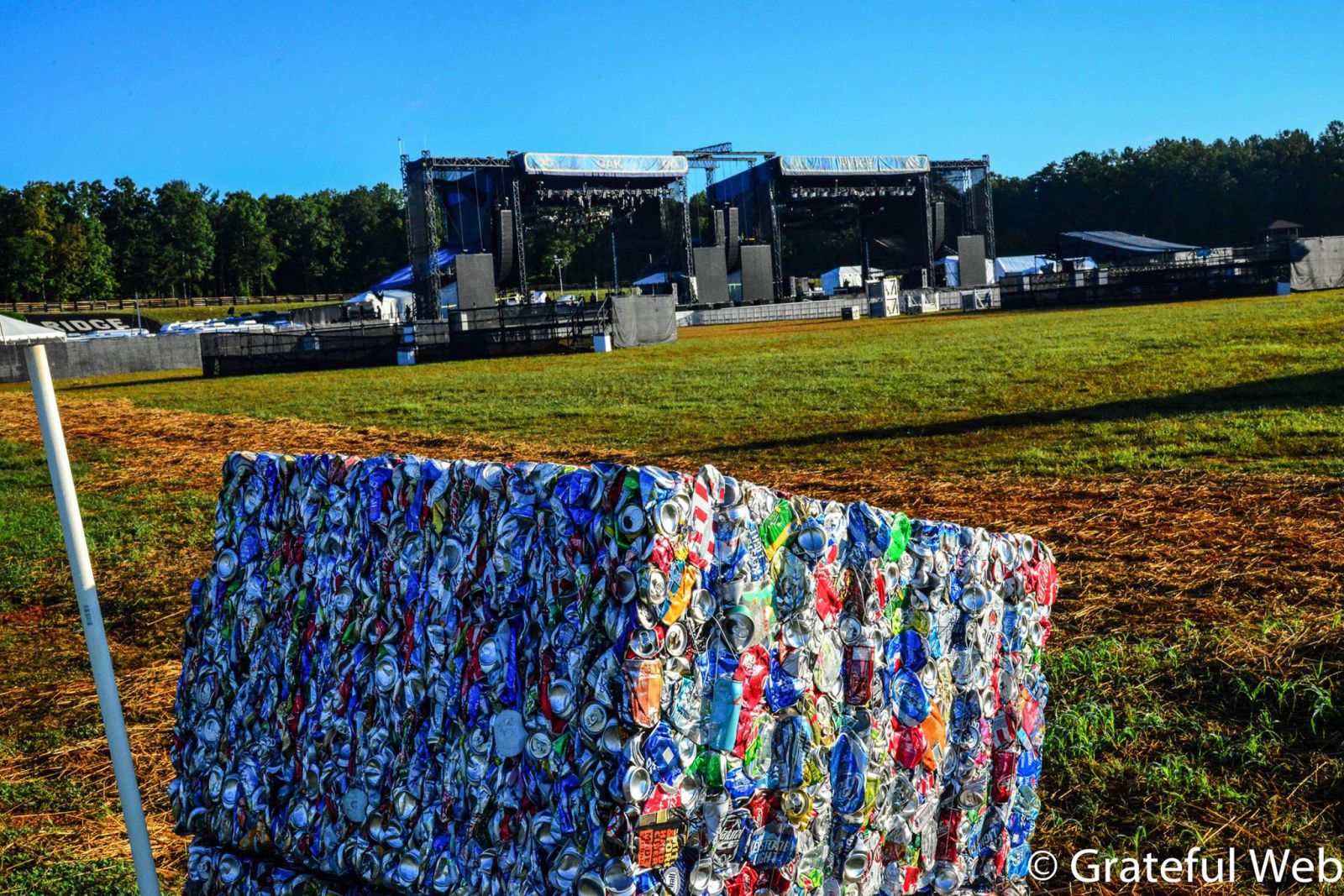 The search for the media tent was a big adventure I did not foresee. All the confusion and madness of a festival is a bear of a task. There is no doubt about it. The microburst did not help. I searched for an hour in the mess that was backstage to no avail. Disorganized would be a monumental understatement.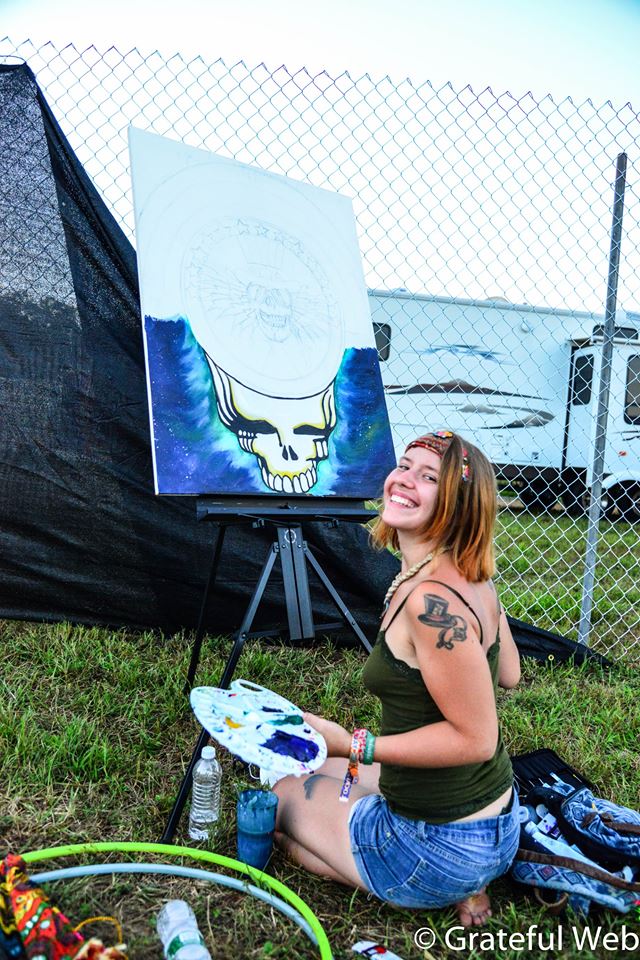 Needing to sit down and write, I located an abandoned tent that 97.5 3WV's Highway John was operating out of on a fold up table. No chair. No water. I'm not sure how he was broadcasting from his phone, but he was. "Is this the media tent?" I query, confused, but kindly like. "Media broadcasting," he responds, bluntly and mildly annoyed. "Well, fine then, you half-dead…. "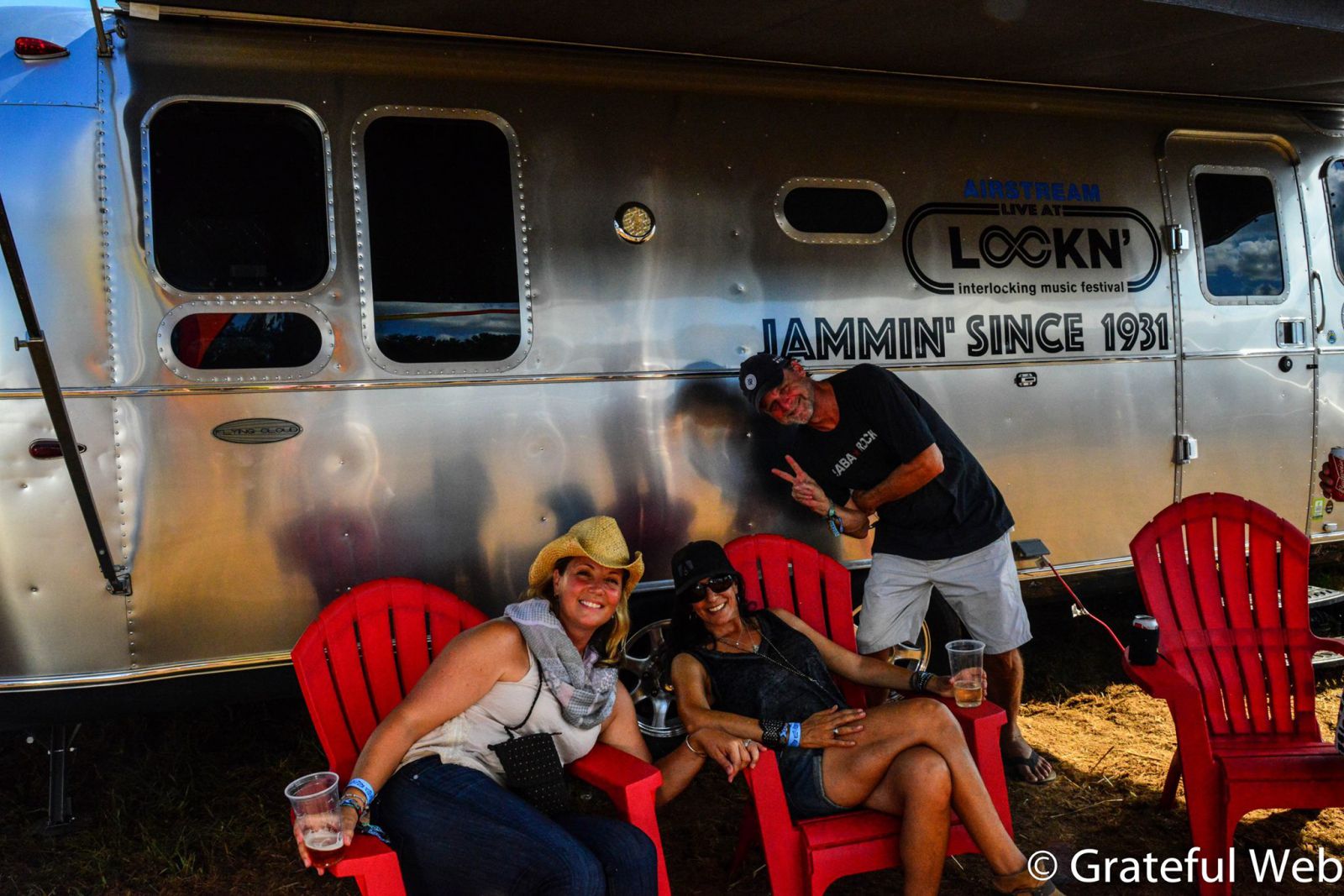 "Think good thoughts," the muse gently reminds.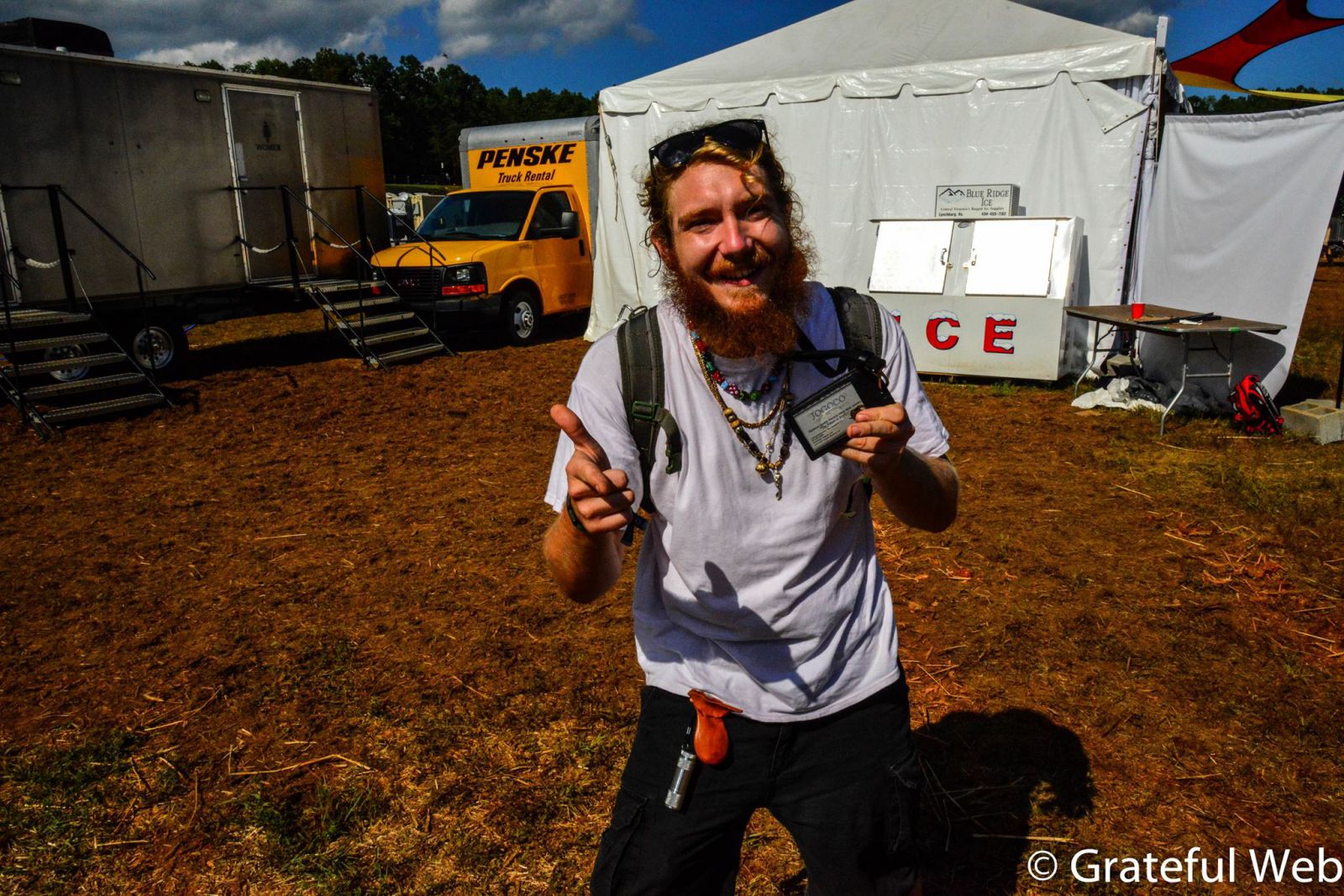 I continued my search elsewhere. For over an hour I walked the premises with no luck. Nothing. I commence my trek back to the so-called "Broadcast Media" tent, and Highway is gone. This is the perfect opportunity to seize the moment. The fold up table is gone, but a new wooden circular table is there in its stead. No chair. I find a couple plastic chairs lying around and bring them for the others that will join me in our media haven. They are commandeered in haste, but that is inconsequential; just a minor detail of the struggle that was real. Eventually, we get a sign. But, I'm getting ahead of myself here.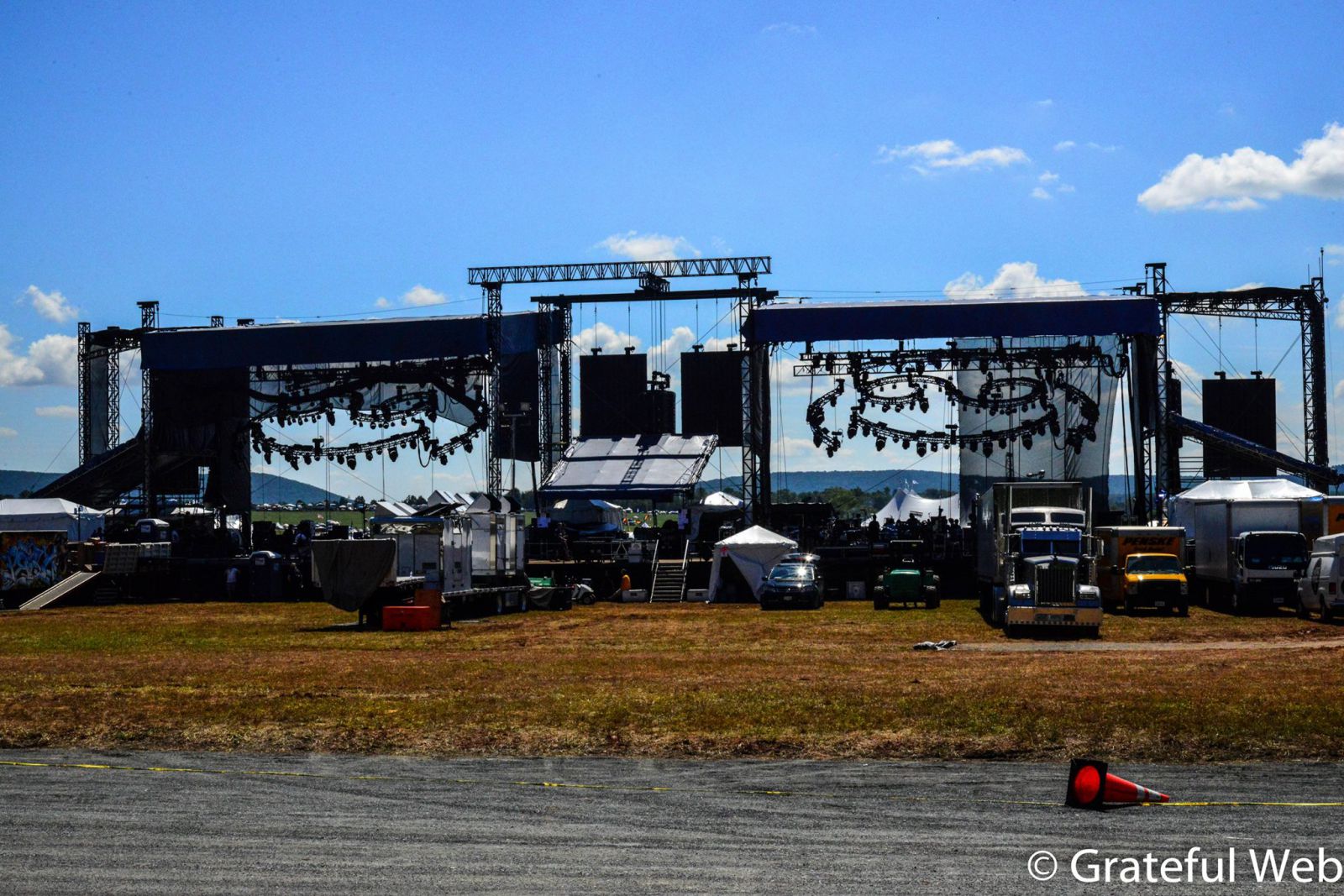 Where were we? AH, yes! I pop a squat, pull out the laptop and commence writing. Within minutes I am approached by a very important person (whose name, unfortunately, escapes me, sorry) asking me for my wristband to be in the Hang @ Lockn. Somehow I did not have the credentials to be in the media tent I commandeered. I laugh inside.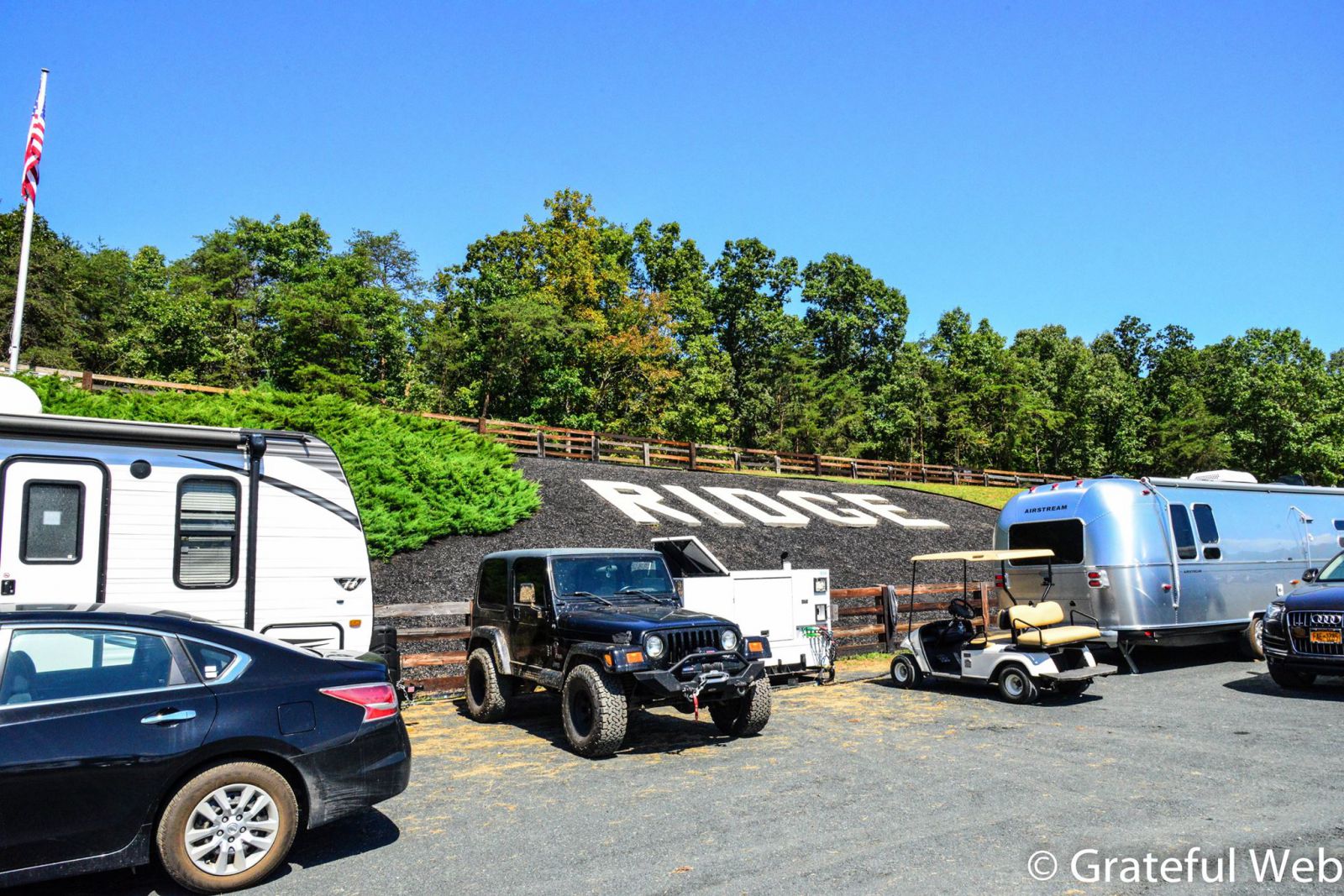 Outside I say, "Miss, I have a job to do and nowhere to do it. May I, please do my job here or is there a media tent hiding elsewhere?" The selfsame lady goes out of her way to get your humble narrator a 40-day Hang pass, bless her heart, and all is good in the world. With a sigh and a slight sense of accomplishment, I sit down and give myself a selfie high-five! She just told me I could not be here. I told her I belonged in the tent that I claimed for media. She acquiesced, and old glory was standing stiffly, crimson, white and indigo a couple of hours later. Old Glory was our Media sign.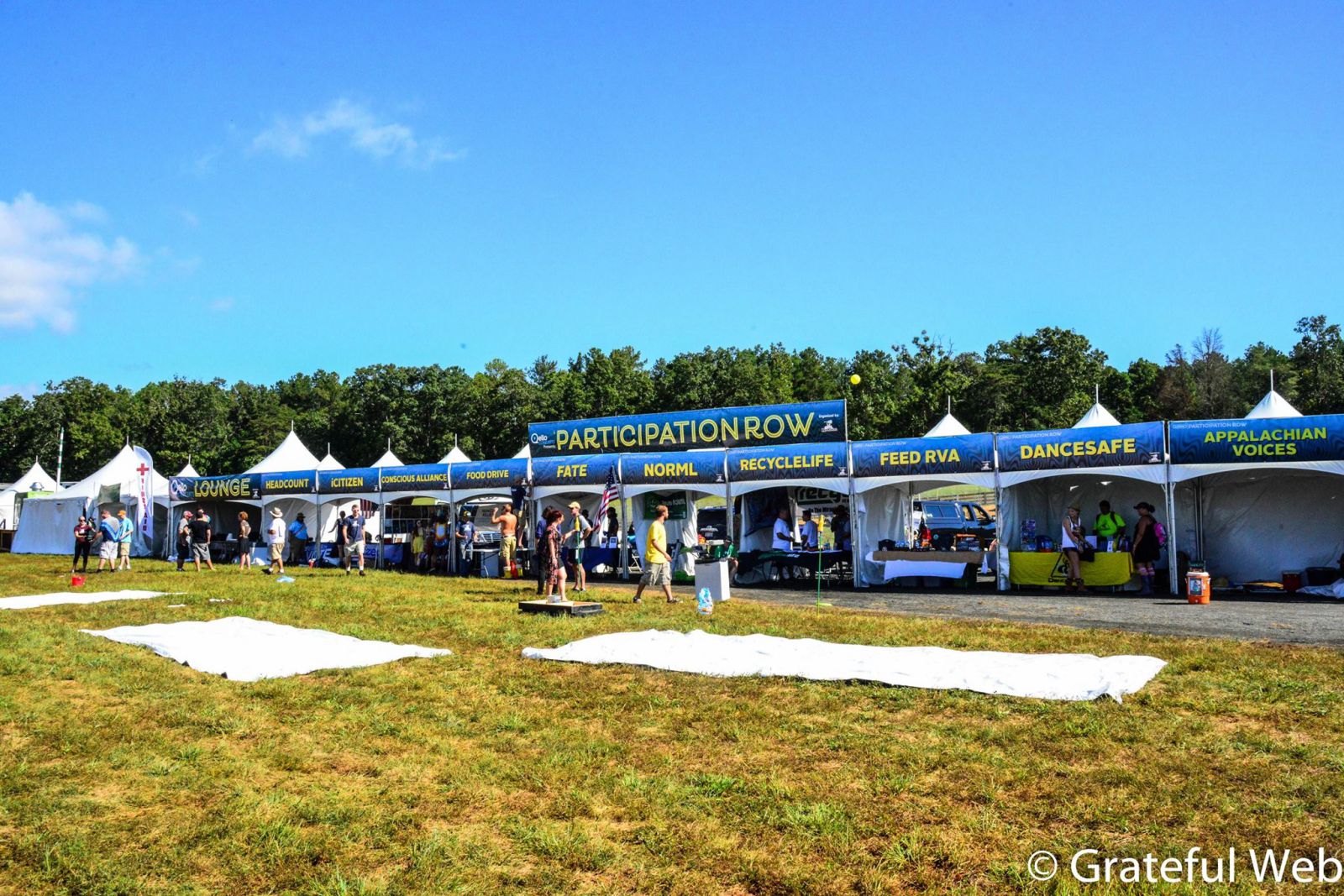 It was almost 11 o'clock on Friday at this time. The Lockn' Day 1 piece comes to life in this cyber reality just as soundcheck begins. I relinquish my post at the self-proclaimed media tent, but the sign is there. The vultures cannot pick at the resurrected carcass that now our tent. The Doobie Incident does a quick ditty before the opening ceremony.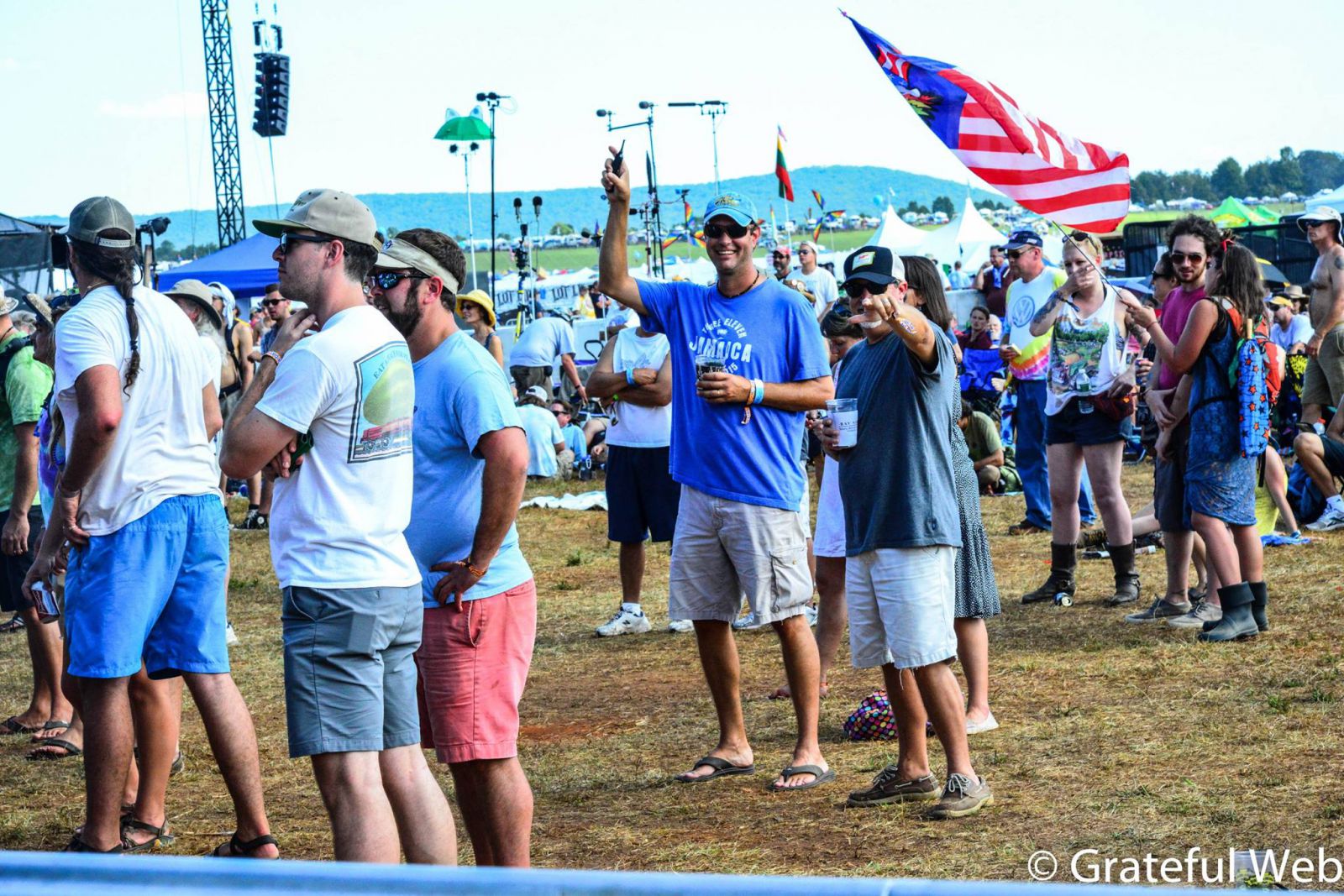 John Popper opened Lockn' with the Star-Spangled Banner on his harmonica on September 11th, 2015. He saluted our fellow servicemen and women and let her rip.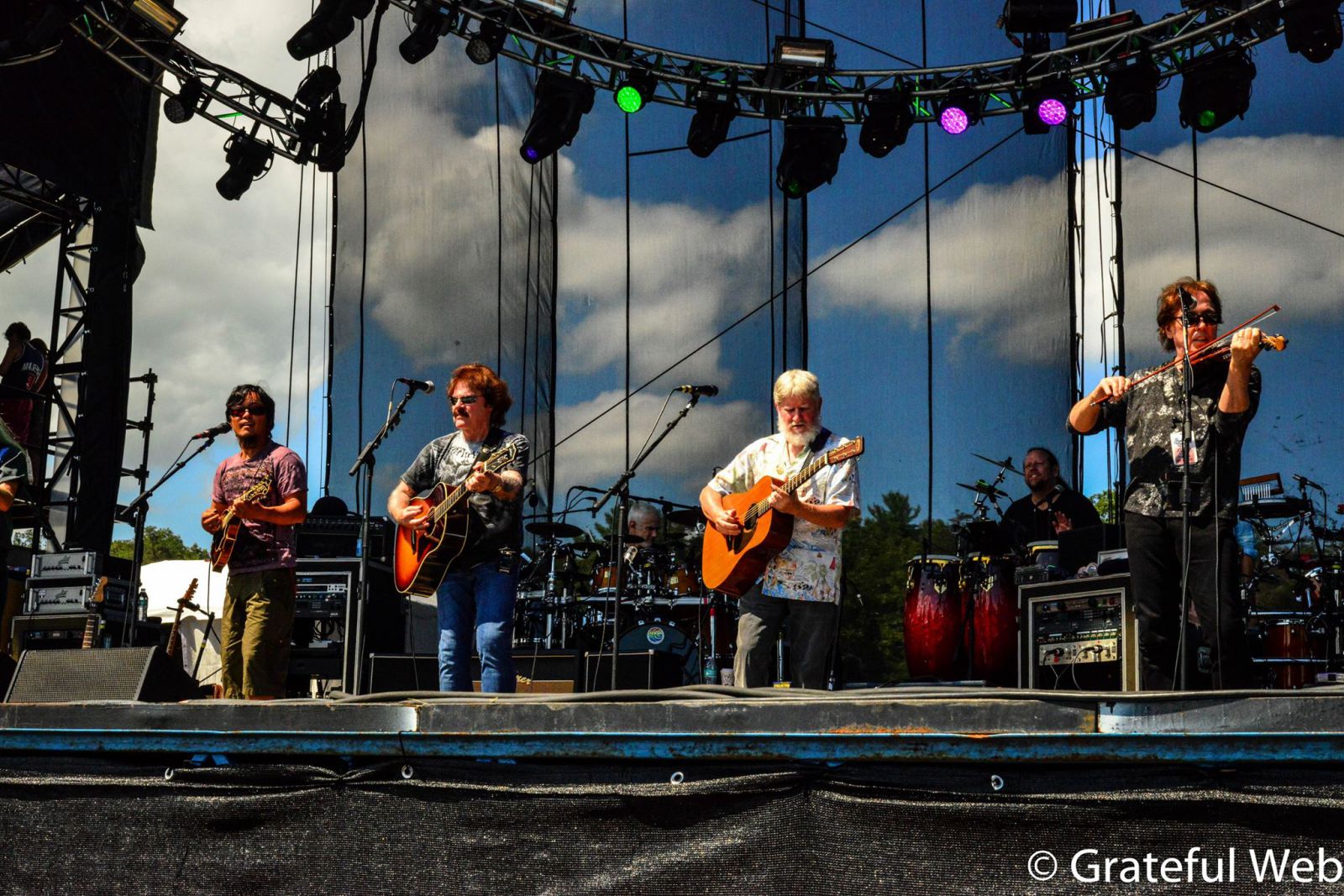 Then, The Doobie Incident took the Oak stage and let it rip. Every single song was a banger. I'm talking hit after hit after mother fucking hit! "Rocking Down the Highway," "Taking it to the Streets," "Sometimes a River," "Black Water," "Long Train Runnin," "Jesus is Just Alright," "China Grove," and "Listen to the Music."
Seth Stainback and Roosterfoot were next. Followed by Moonalice, who concluded with their customary act of handing out amaze-balls trippy Greek columned designed posters (thick poster-board, mind you).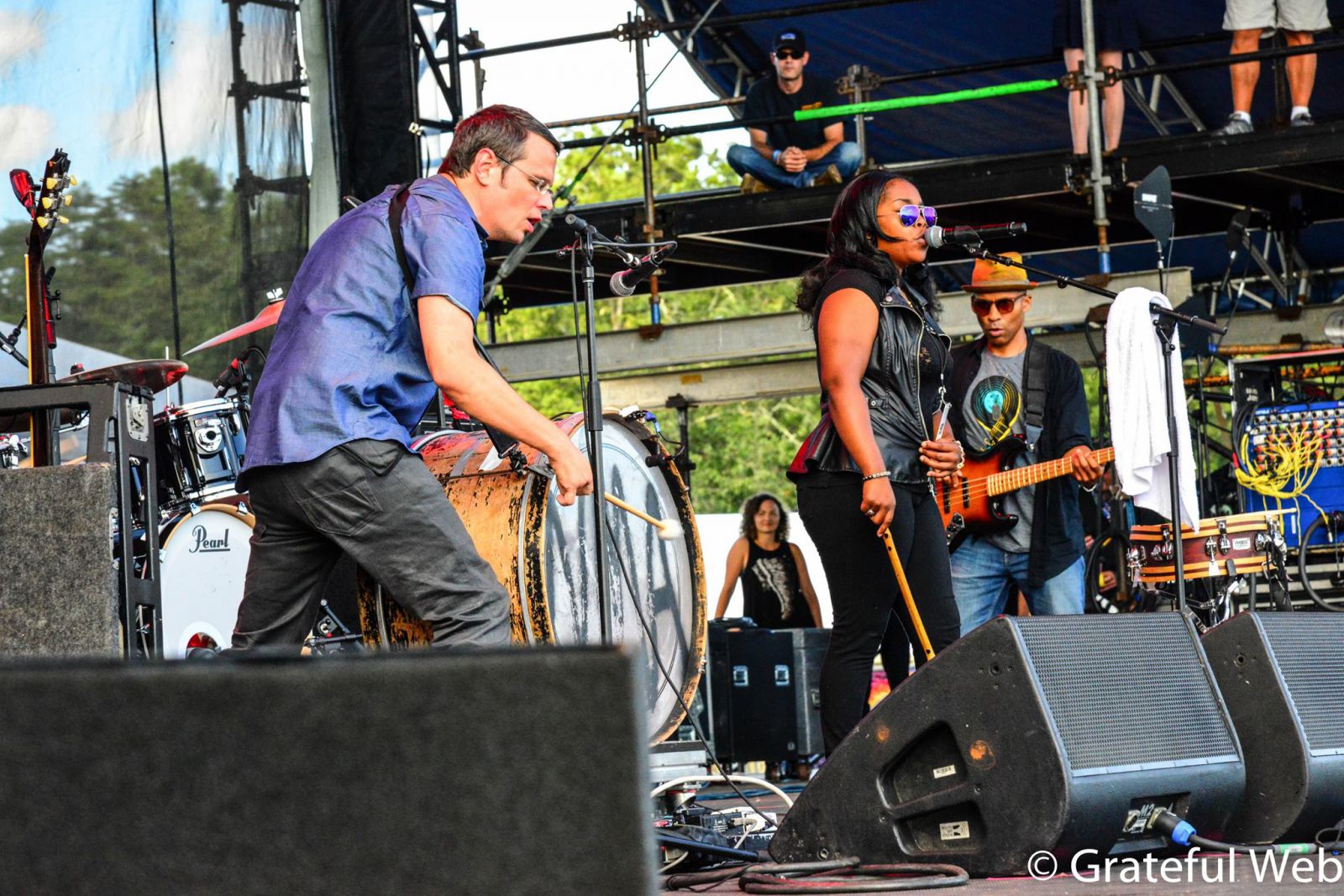 Then, the North Mississippi Allstars took the stage. Well, I think they did. Luthe Dickinson was ripping some guitar licks that would make you wanna kiss your great gramma on her druel-dripping mouth, but no more so than in "Sitting on Top of the World" and "Rollin and Tumblin." There was an African-American lady singing most of the lead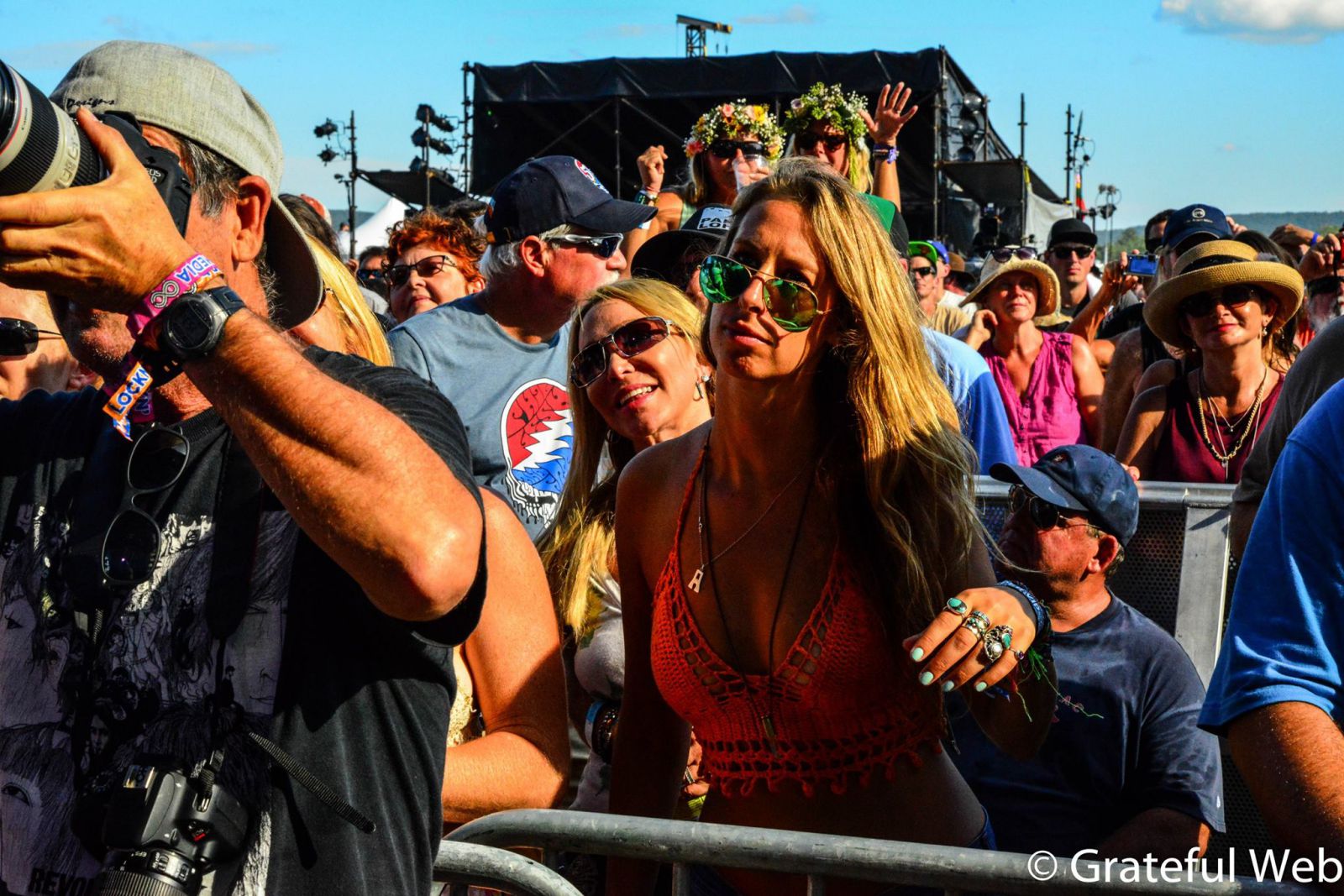 Anders Osborne jumped on the Ridge stage next and killed it with his New Orleans infused psychedelic swamp rock! What an absolute rockstar! John Gros (keyboard) and Scott Metzger (guitarist). John Kadlecik, Dark Starr Orchestra founder and member of Furthur, jumped on stage to for a couple interlocking jams! It was a wonderful set. Then, Anders came backstage to take some photos with the people gathered at the Hang at Lockn'.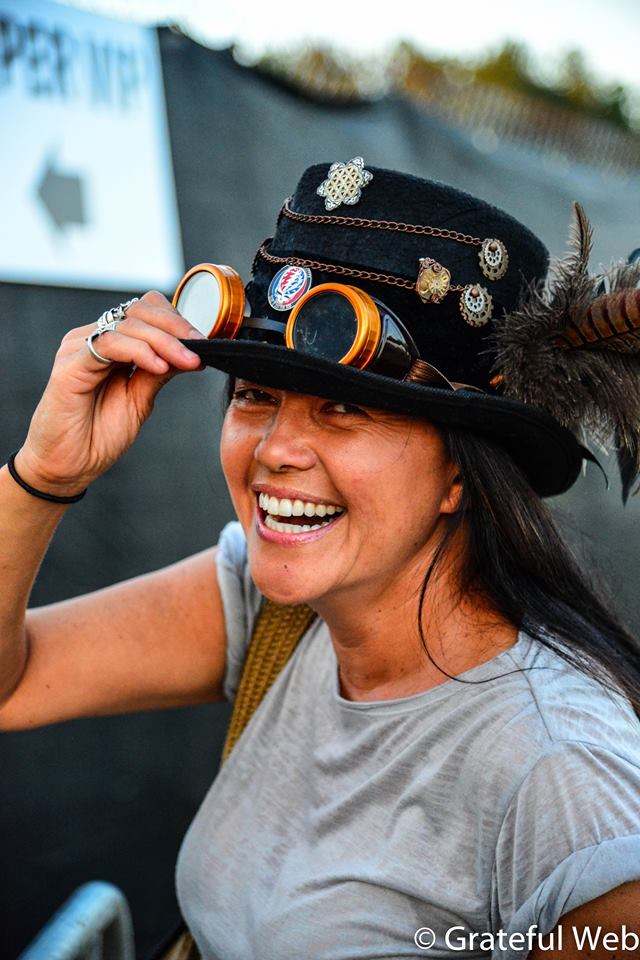 As a quick sidenote, we humbly propose Airstream Forest as the new name for this locale. Just throwing it out there.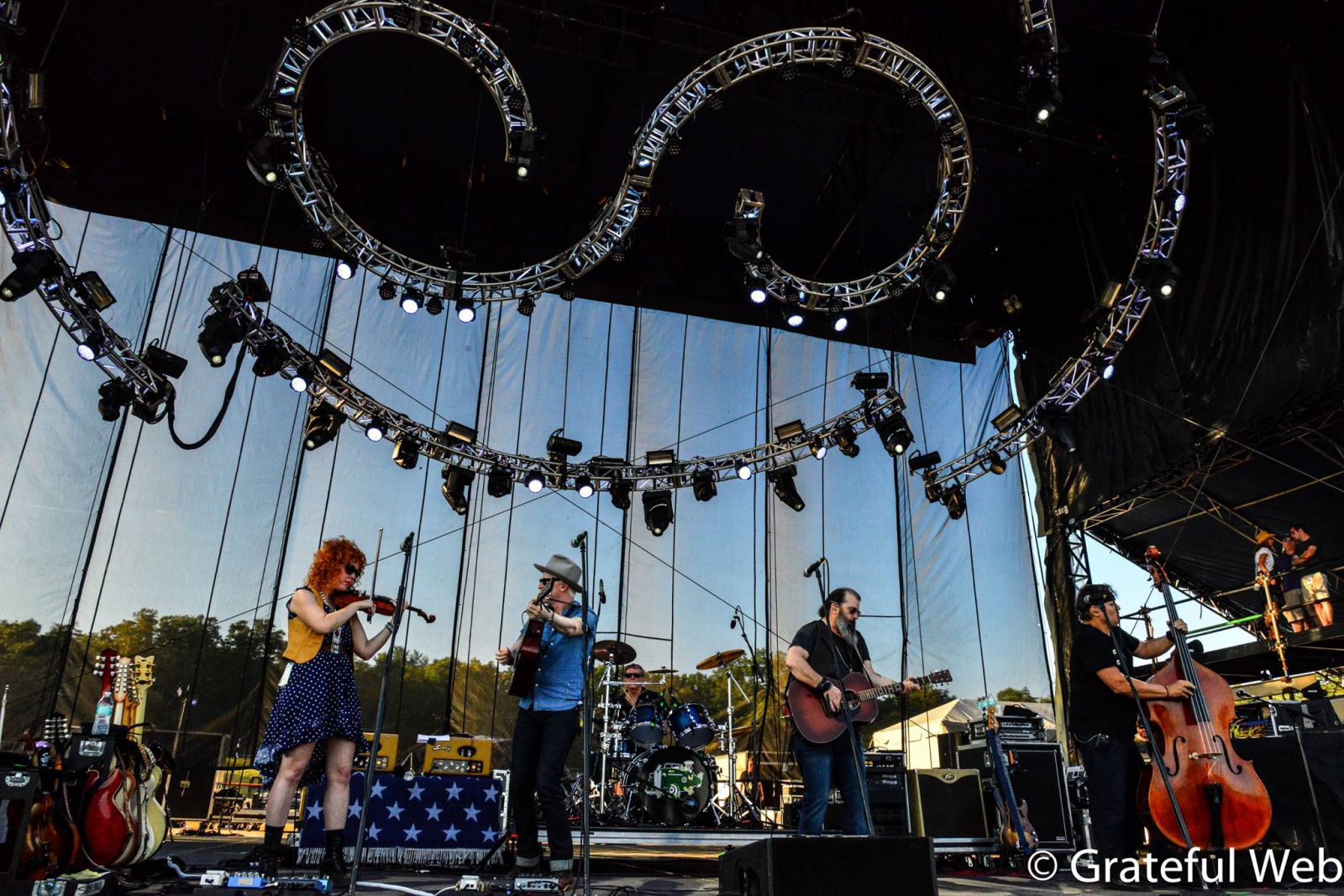 Steve Earle & the Dukes got the early crowd going a bit bonkers with their fantastic southern swamp rock hit, "Copperhead Road." They performed a fantastic cover of Jimi Hendrix's "Hey Joe."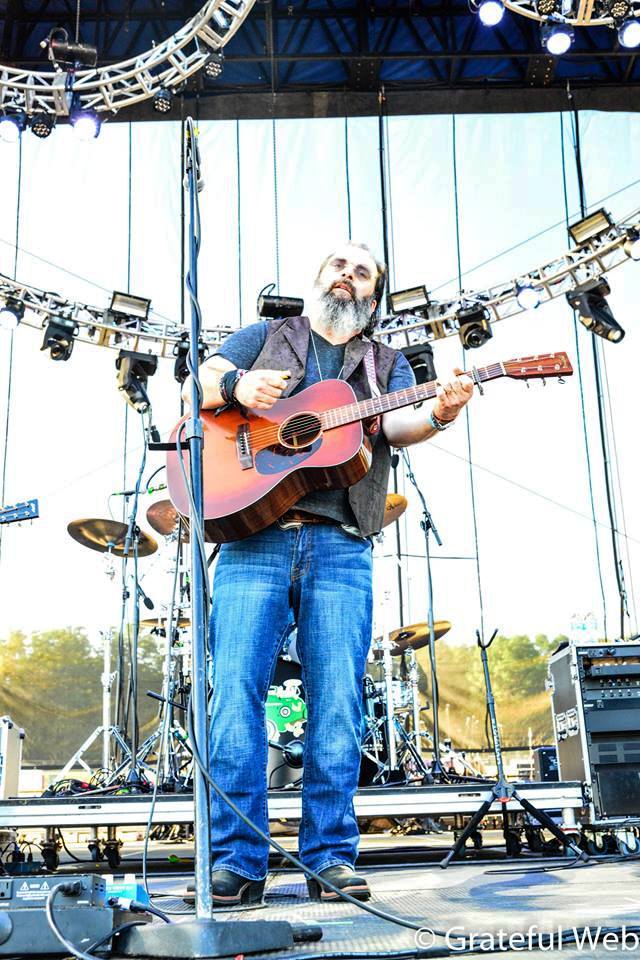 The String Cheese Incident (Bill Nershi, Michail Kang, Michael Travis, Keith Mosely, Kyle Hollingsworth, Jason Hann) took the stage for a compelling set that included hits like Come As You Are, Little Hands, Sweet Spot, Rosie, Close Your Eyes & Colorado Bluebird Sky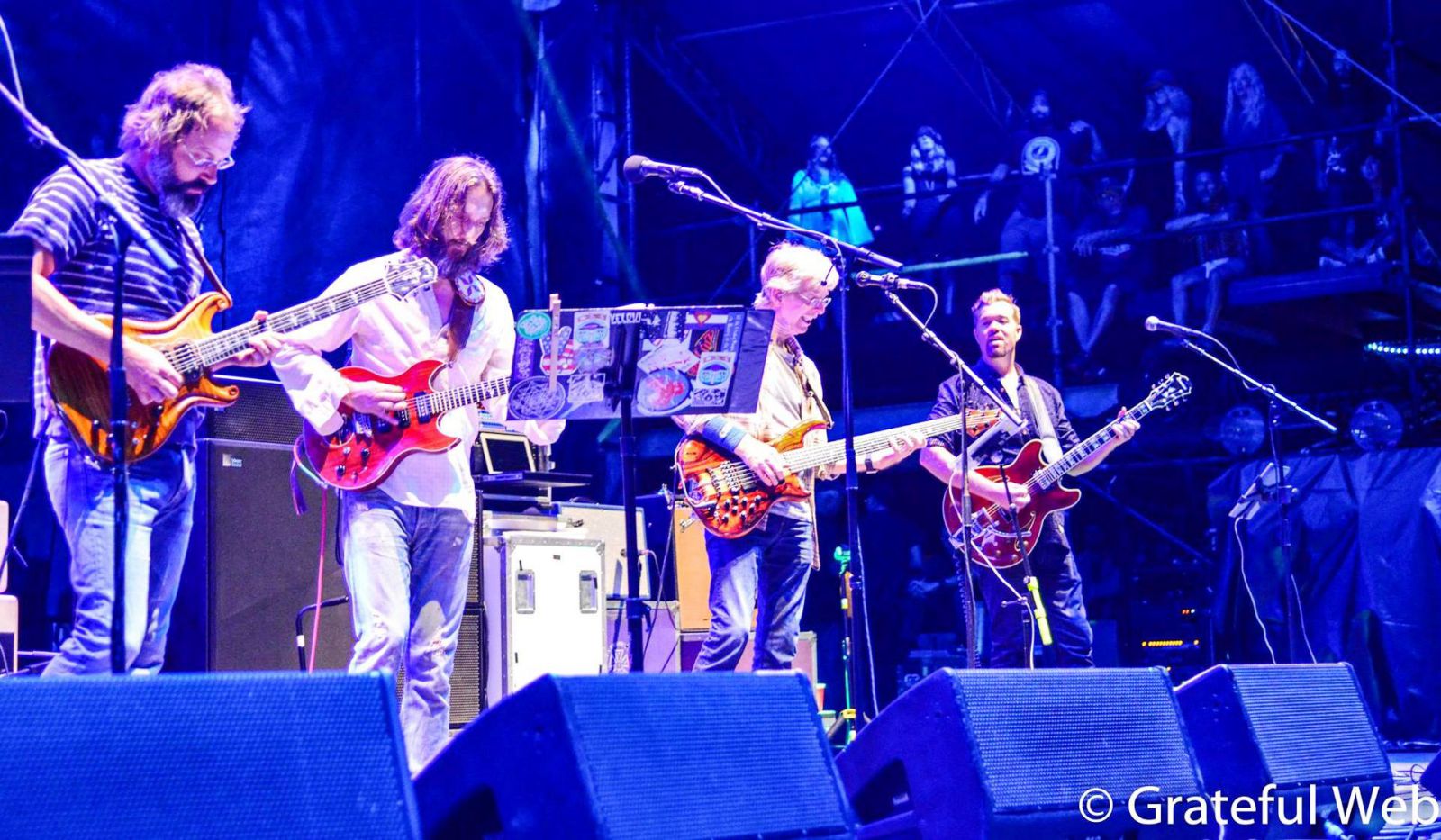 Phil Lesh & Friends stepped on the stage next with much less fanfare than anticipated. Granted expectations are high, as the humble narrator is a semi-seasoned head. Lesh was interlocked on the Ridge Stage with Chris Robinson (Black Crows), Neal Casal, Adam MacDougall (Mad Dog) , Eric Krasno, a.k.a. Kras, (Soulive) and Tony Leone (Chris Robinson Brotherhood).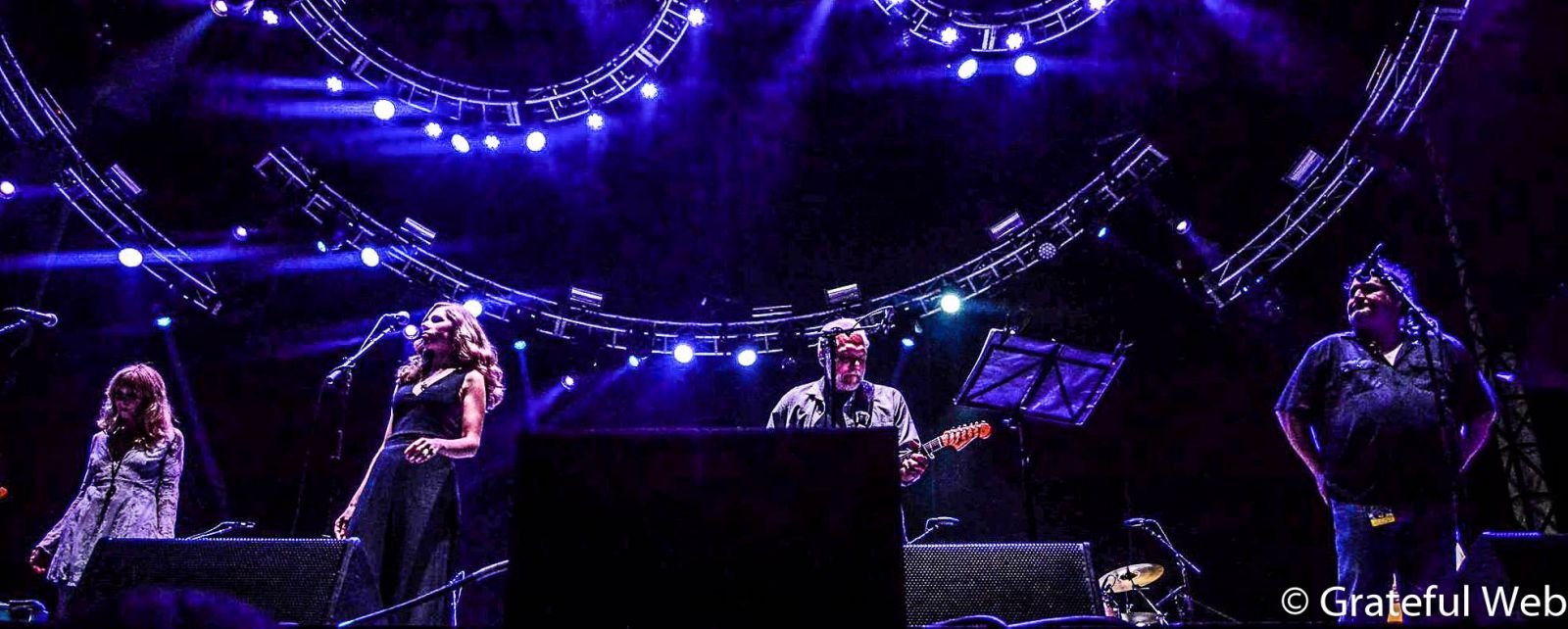 Jefferson Airplane was rockin' Lockin performing w/Rachel Rice, GE Smith, Larry Campbell, Teresa Williams, Jeff Pehrson, Justin Guip. Billy Kreutzmann joined Jorma and Jack for a couple songs, including "Feeling Alright," which had most of the Lockneers feeling freaking fantastic! I mean, I'm fairly certain "Feeling Alright" is in rock&roll DNA of the collective American psyche.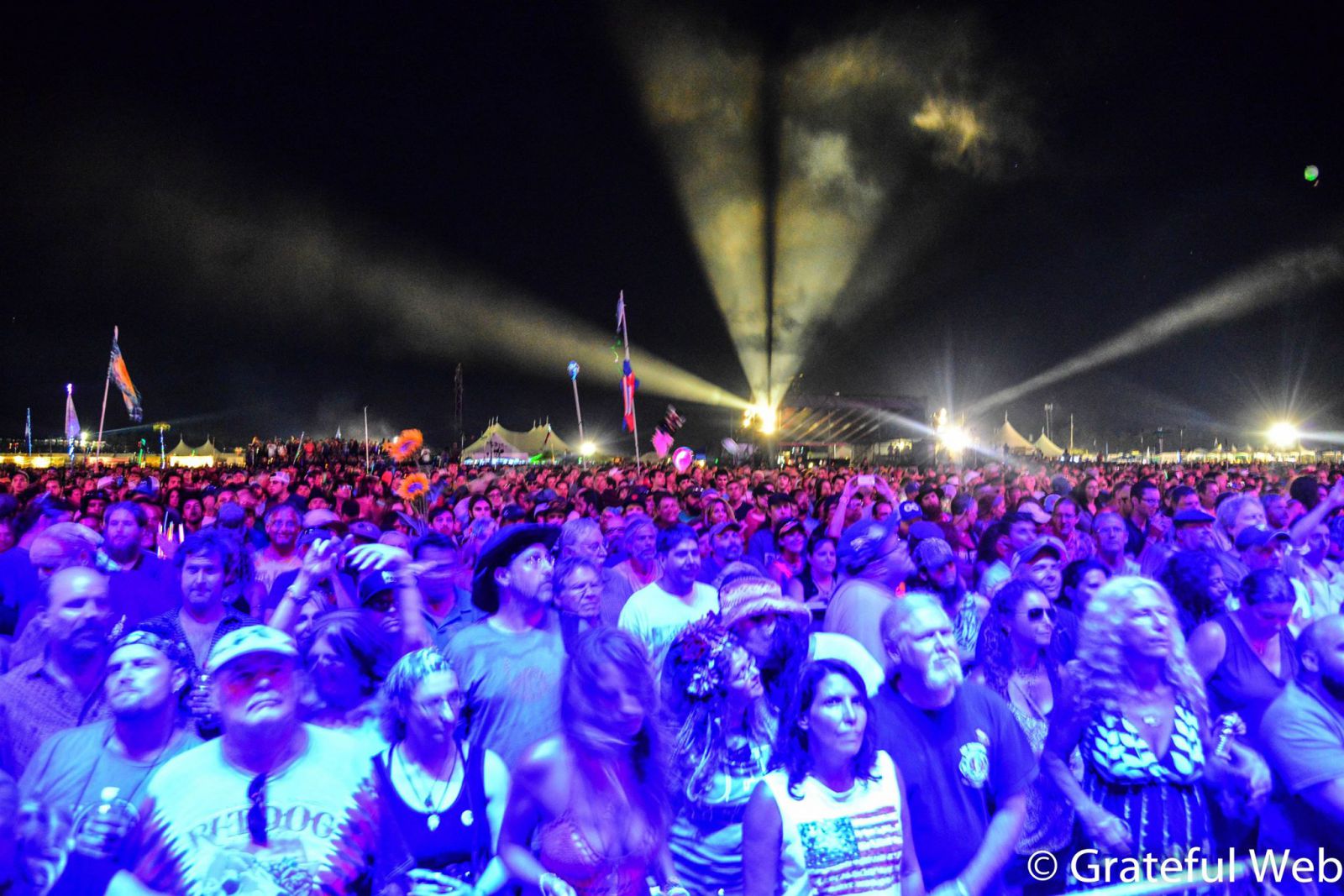 Mad Dogs & Englishmen celebrated the life of Joe Cocker with Tedeschi Trucks Band, Leon Russell, Dave Mason, Rita Coolidge, Chris Robinson, John Bell, and Claudia Lennear. Joe Cocker helped everybody feel a little higher with the help of our old friend and rocker! Mr. Cocker and I think I can speak for all the Lockneers; you sure are beautiful to us all! Thank you, soul brother.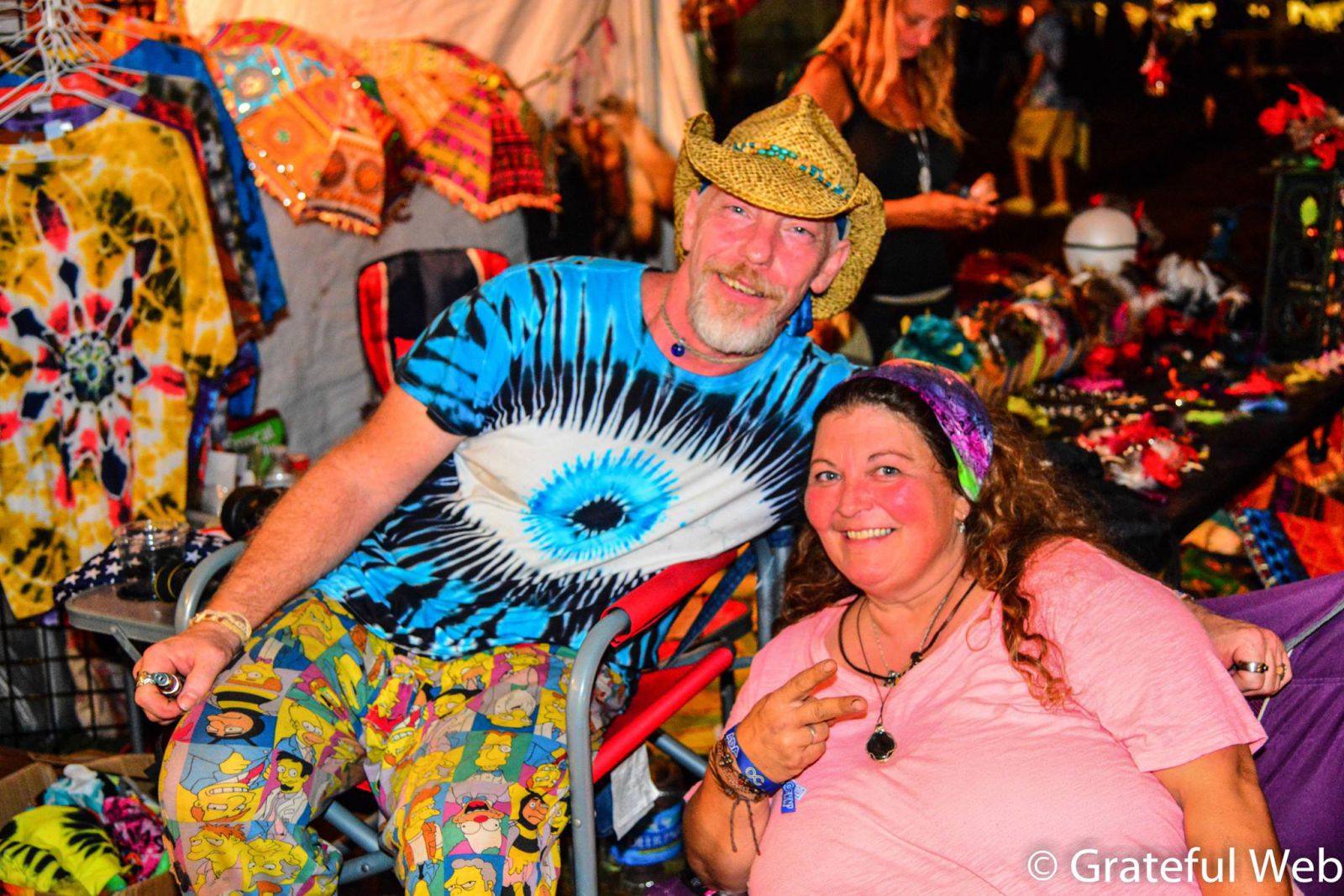 They started with "Break in the Road," a Betty Harris cover. "Do I looked Worried?" was next. Bob Weir joined the jam session for the Charles Segar cover, "Key to the Highway" and Walkin' Blues, a Son House cover. "Midnight in Harlem" and "I Pity the Fool," a Bobby "Blue" Bland cover followed. They concluded the evening with "The Storm."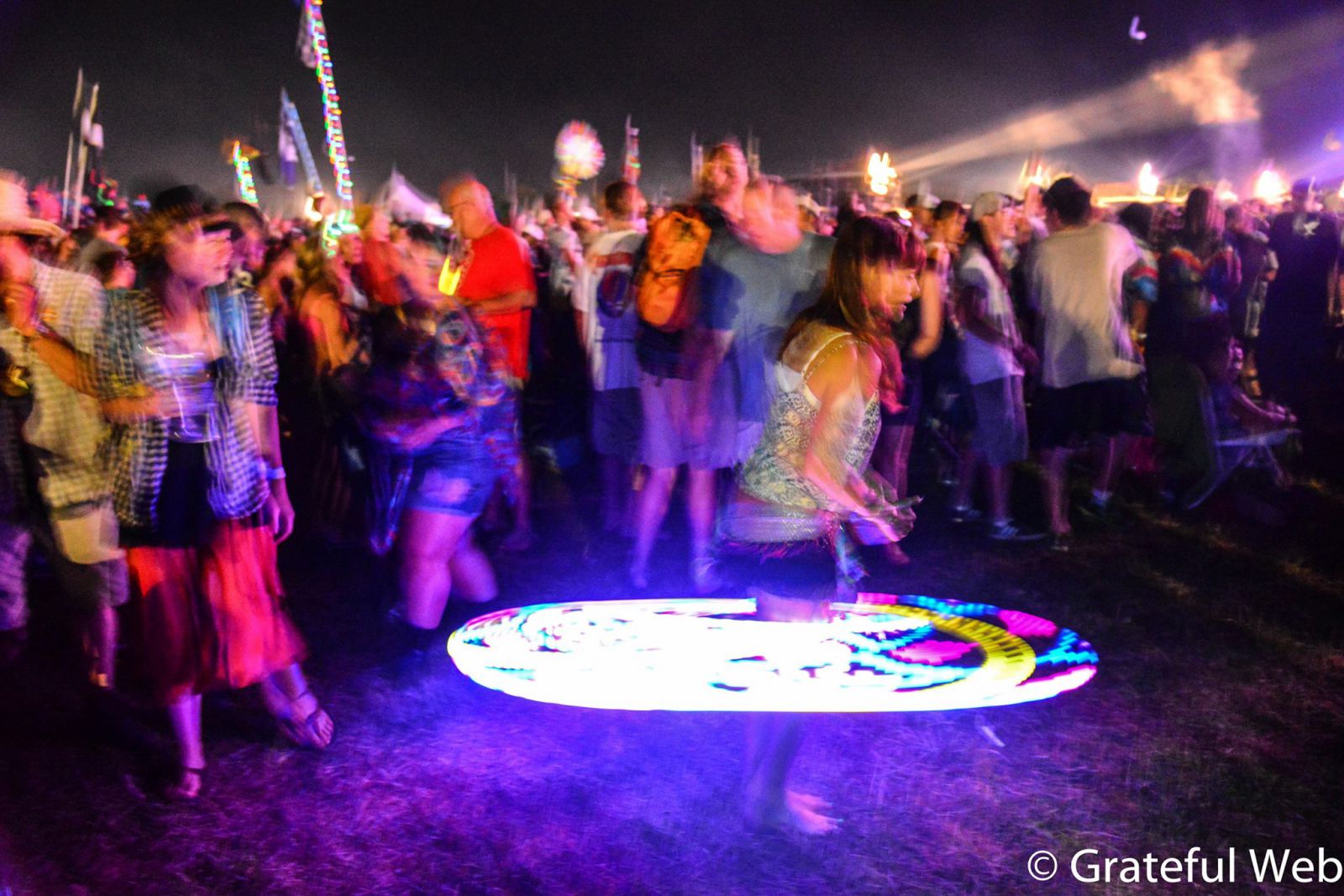 Mickey Hart and EOTO (Travis and Hann from String Cheese) were unleashing some whomp whomp all over the Woods stage, but this writer missed it because Umphrey's McGee were going absolutely bonkers at the Blue Ridge Bowl. By far this was the best light show of the evening.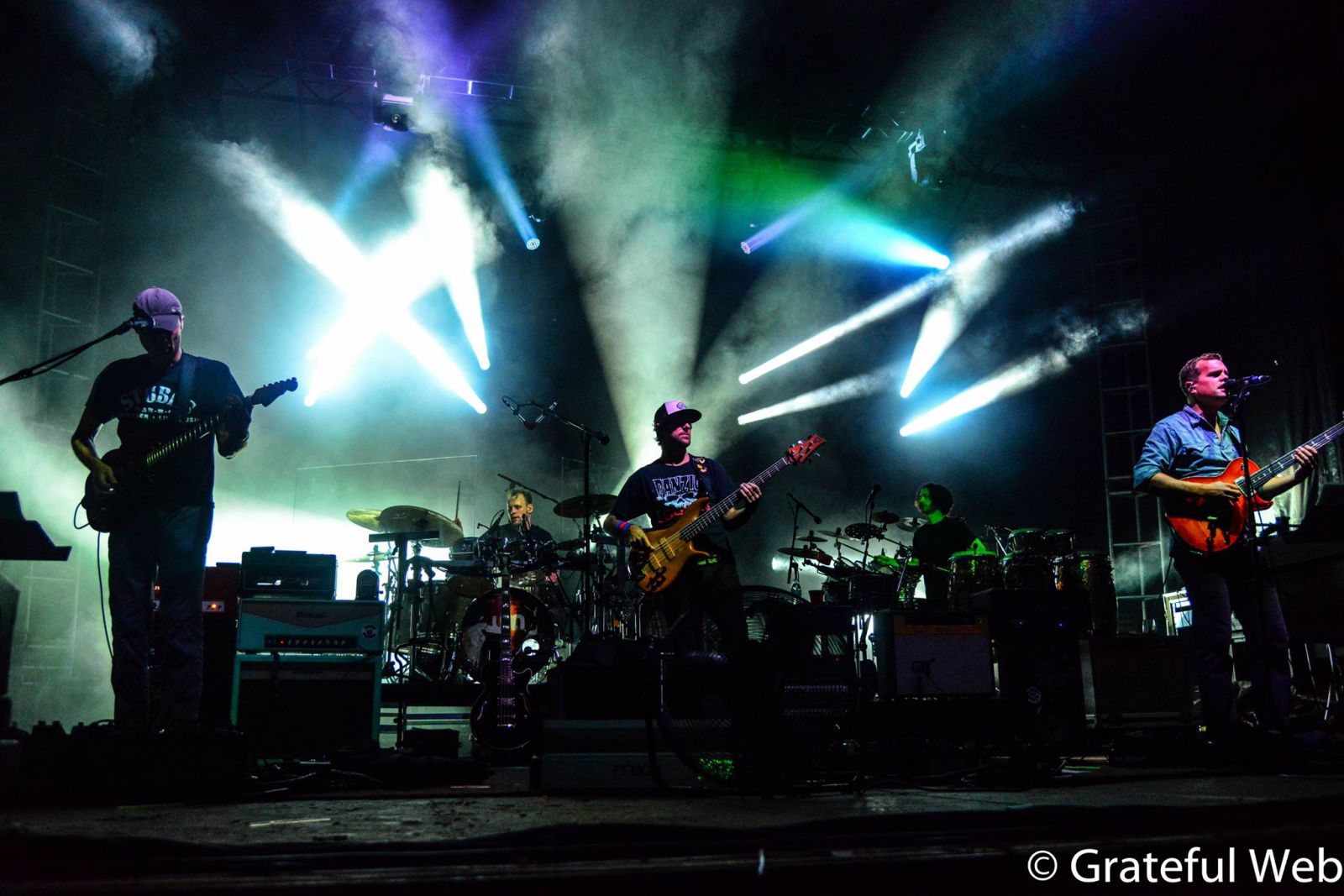 McGee's set was outrageous! Absolutely bananas! I could not move closer to the stage even though I had media credentials because it was too close to the light show to take in its magnificence. So, I stood a couple hundred feet up snapping shots of the geometric psychedelic light show happening in front of my eyes. WOW!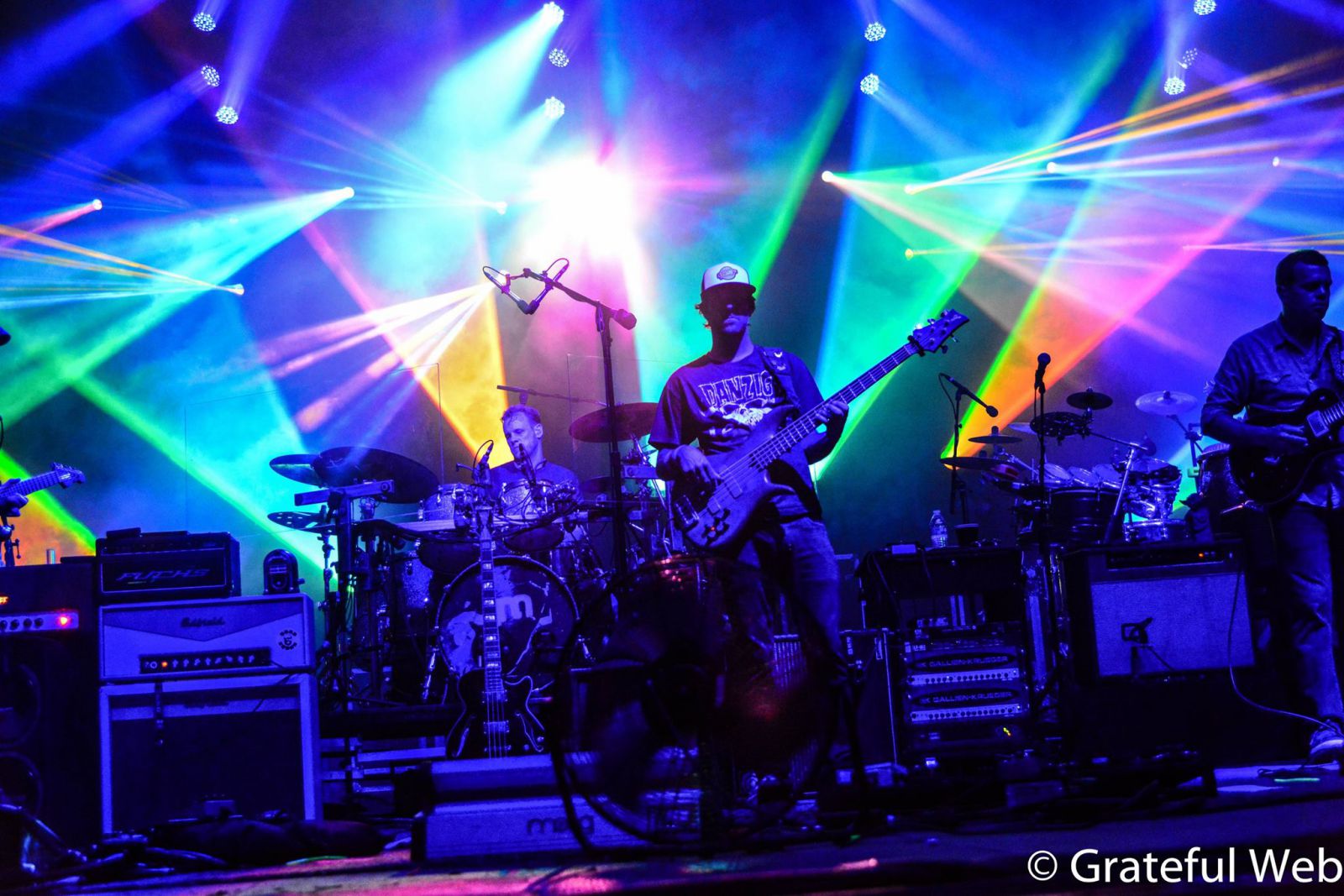 They played "Lucid State," "Plunger," Similar Skin," Wappy Sprayberry," "40's Theme," "Bad Friday," "Bridgeless," "Glory," Believe the Lie," Remind Me," and "Resolution." Then, for the encore they played "JaJunk" and "When the World is Running Down, You Make the Best of What's Still Around."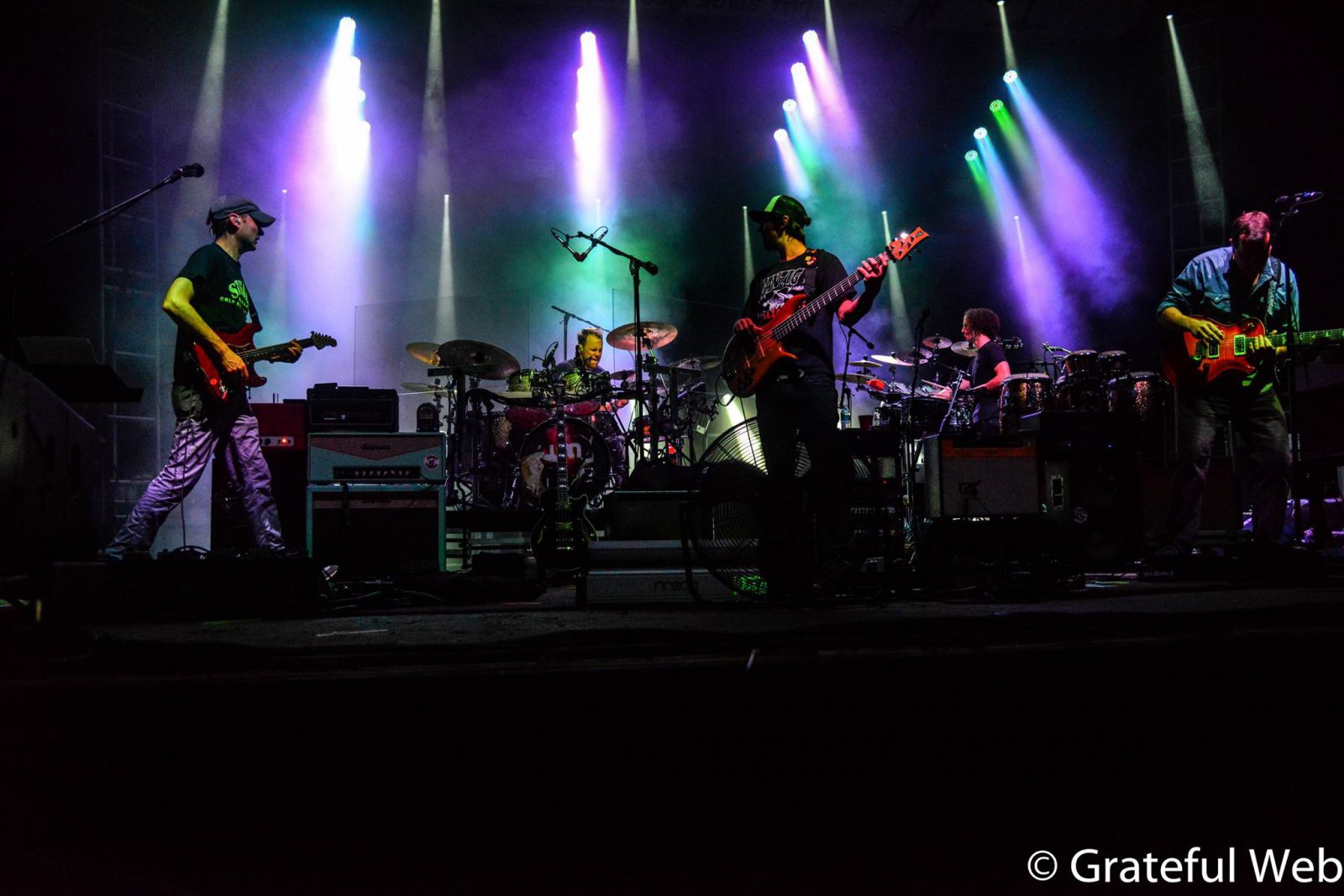 The music was on a higher level than the lights. If you weren't there, you should have been! There's always next year. Umphrey's jammed so long that by the time I made my way to the Woods at 3 o'clock in the a.m., it was over.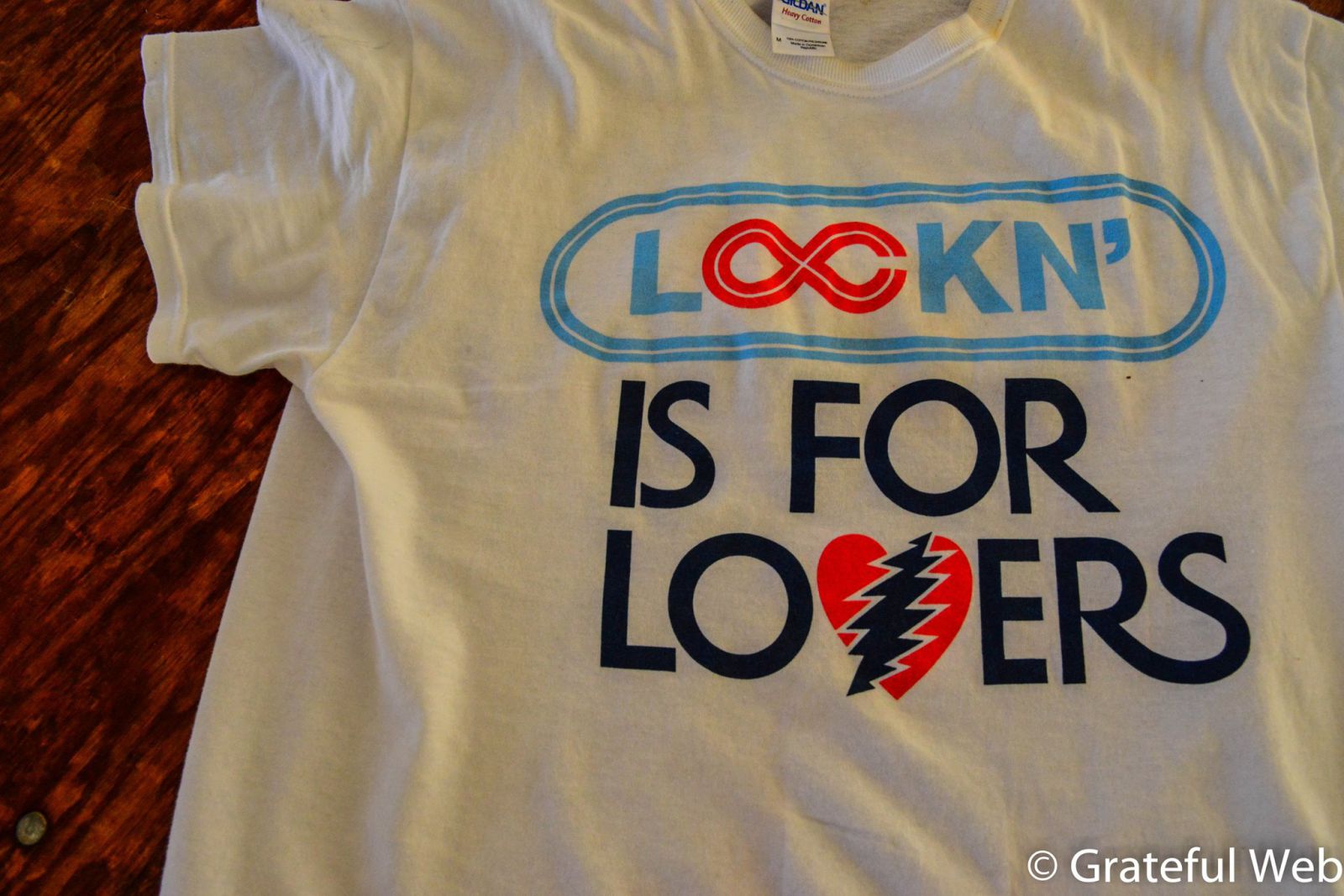 And as the opening night of Lockn', walking from the Woods stage back to camp, near the main stages, I reflected on the day and the evening. The colors from the Umphrey's McGee show were still flashing before my eyes, open and closed, and my body still vibrating from the rock & roll, I felt this deep sense of belonging and gratitude for the evening.