The rain started early Saturday morning, just after the Umphrey's McGee set closed up shop. That dope encore was legit. The intermittent downpours left over 5 inches of rain in their wake on the fields of Oakridge. Personally, my tent was soaked. The air mattress was now officially a floatation device in the wonderfully glassy sea that previously was the tent floor.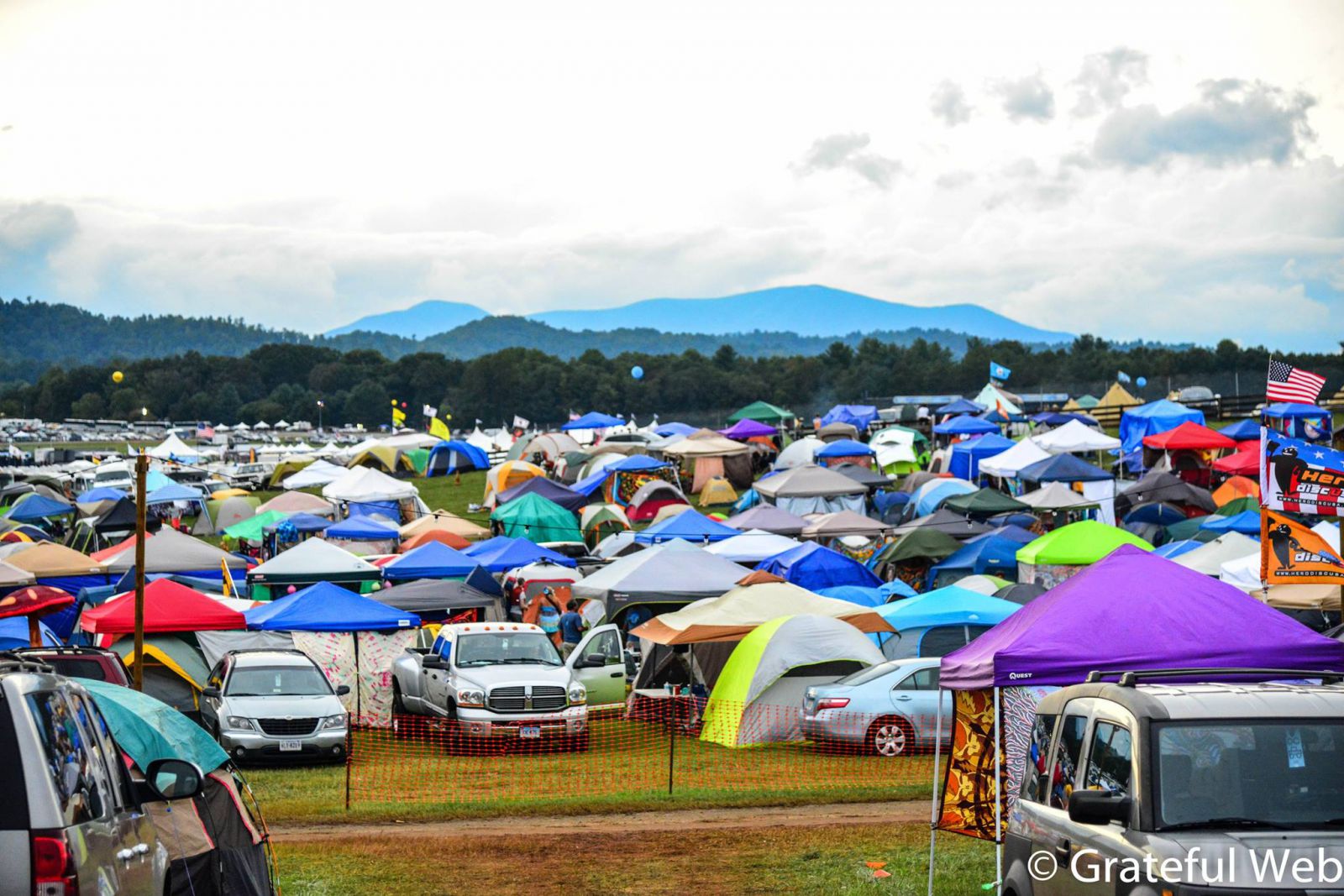 I got up relatively dry and dashed straight for the still-severely-under-equipped media tent to secure my space at the outlet, the source-field for this device on which I pad inside the tent I helped commandeer backstage. Arriving a muddy mess, I sit and proceed to bang out Friday's piece. We write up, send in and take off to explore the grounds. Side note—that was the second to last time I would get a space at the source-field receptacle otherwise known as an outlet. Not bitter at all. REALLY. I am to blame for most of this actually. I was too busy running around enjoying the experience to share with the dear reader. There just was not enough time to be confined in a tent backstage. "Ain't nobody got time for that," if you catch my drift?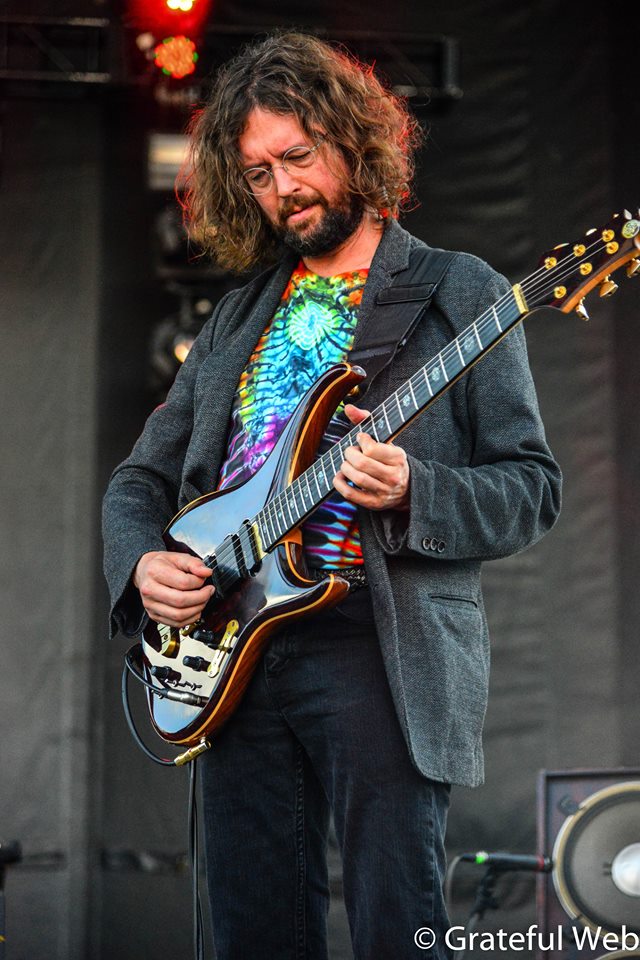 I digress. So, Lockn' grounds were an absolute mudfest. I had to walk around all day in my white cowboy boots, as they were the only suitable footwear that managed to make the 50-mile trek to Oakridge from Chillville. That was awesome in so many ways, but not in the ways it made my feet feel. Those puppies still hurt.
Staff did a great job spreading hay and making the fields navigable. A big heartfelt thank you to everyone who put in the extra work Saturday morning to keep the good vibes flowing as early comers greeted the manicured grounds with glee. As Lockneers prepared for one the of the best gathering of classic rockers to bless sentient beings this side of the galactic equator I could feel the fields humming with excitement. No doubt! Galactic and cosmic, for sure!
Melvin Seals and the JGB (Melvin Seals – Organ & Vocals, Pete Lavezzoli – Drums, John Kadlecik - Guitar & Vocals, John-Paul McLean – Bass, Jessica Lake - Vocals (Mystery Cats), Mary Lankford - Vocals (Mystery Cats), along with DSO founder Johnny Kadlecik opened up the day where Umphrey's McGhee had just rocked the house till 3 o'clock in the morning the night before. Respect to all! They jammed out "Cats Under the Stars," "Mission in the Rain," "Midnight Moonlight," among other bangers from the JGB ensemble.
Virginian band Lord Nelson (Kai Crowe-Getty on guitar and vocals, Henry Jones on Trombone and vocals with Bram Crowe-Getty on drums, Trevor Pietsch on bass and Robert Word on lead guitar) opened up Saturday. They absolutely rocked that first hour but managed to lose the set list. I will blame that on this meat-puppet being completely famished.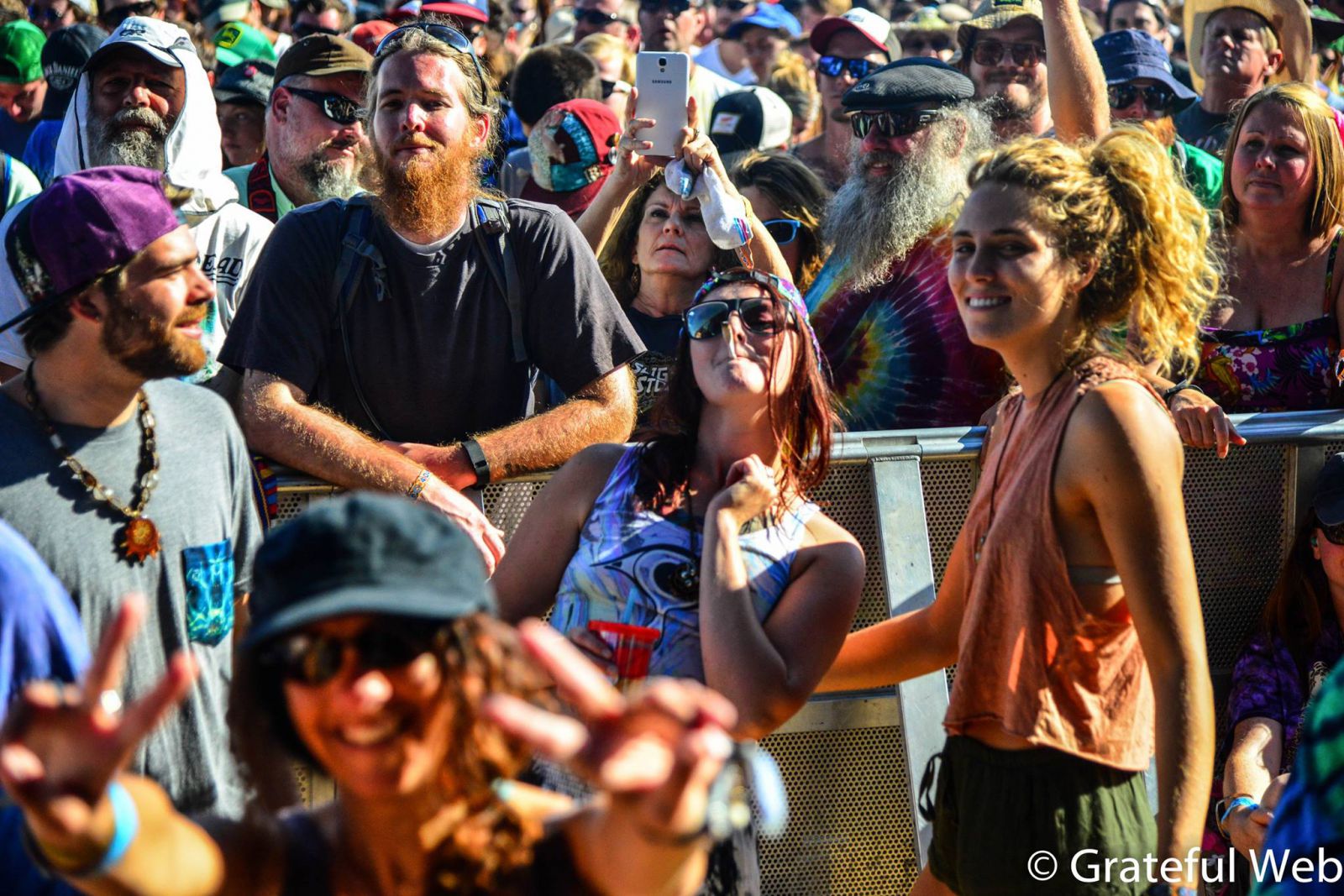 I made my way to the LOCAL tent. The LOCAL tent is fucking awesome. All sorts of local restaurants, vineyards, and breweries were representing some of Central Virginia's finest foods and libations.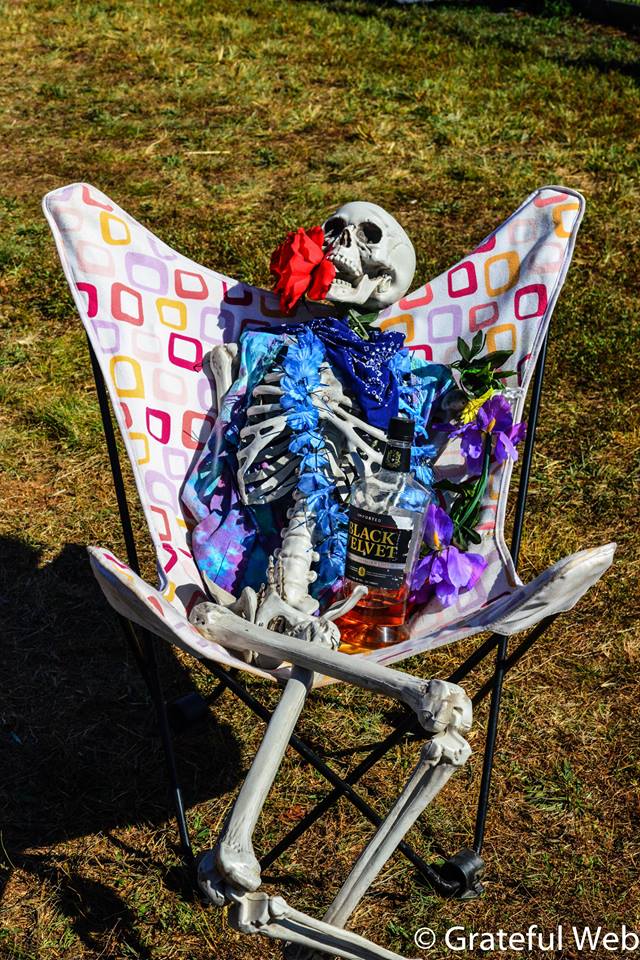 Virginia's best 80's cover band, Love Cannon, was up next and they were absolutely fabulous. They covered Peter Gabriel's "Sledgehammer, Dire Straight's "Money for Nothing," Kenny Loggin's "Danger Zone," Dead's "Touch of Grey," "and many others. It was a wonderful trip down memory lane during a decade that usually represents feelings of dread and embarrassment as far as music is concerned. Some Depeche Mode would have been nice, and a little more Dead. Not complaining. Just throwing it out there.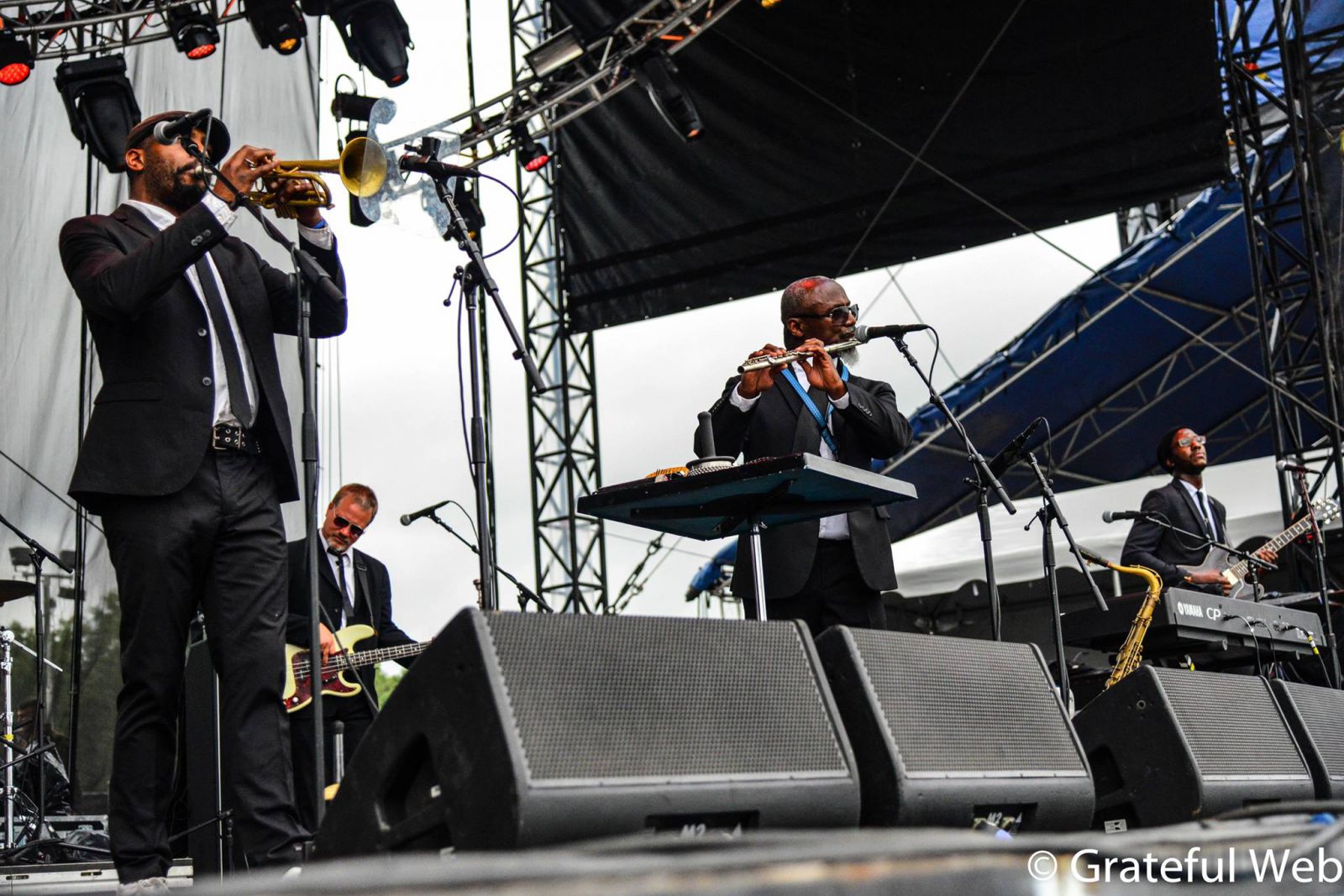 Karl Denson's Tiny Universe rocked Lockn's Oak stage with their amazingly, fantastically funky New Orleans' style jazz. Denson played his flute, his trombone, and his trumpet; showing off the depth of his musical genius. The passion and love that he embodies while performing onstage were remarkable. Indelibly marked me, that's for damn sure! They played When I Get Home," "Tumbling Dice," "Compared to What," "Smart Boy," and "My Baby Likes to Boogaloo."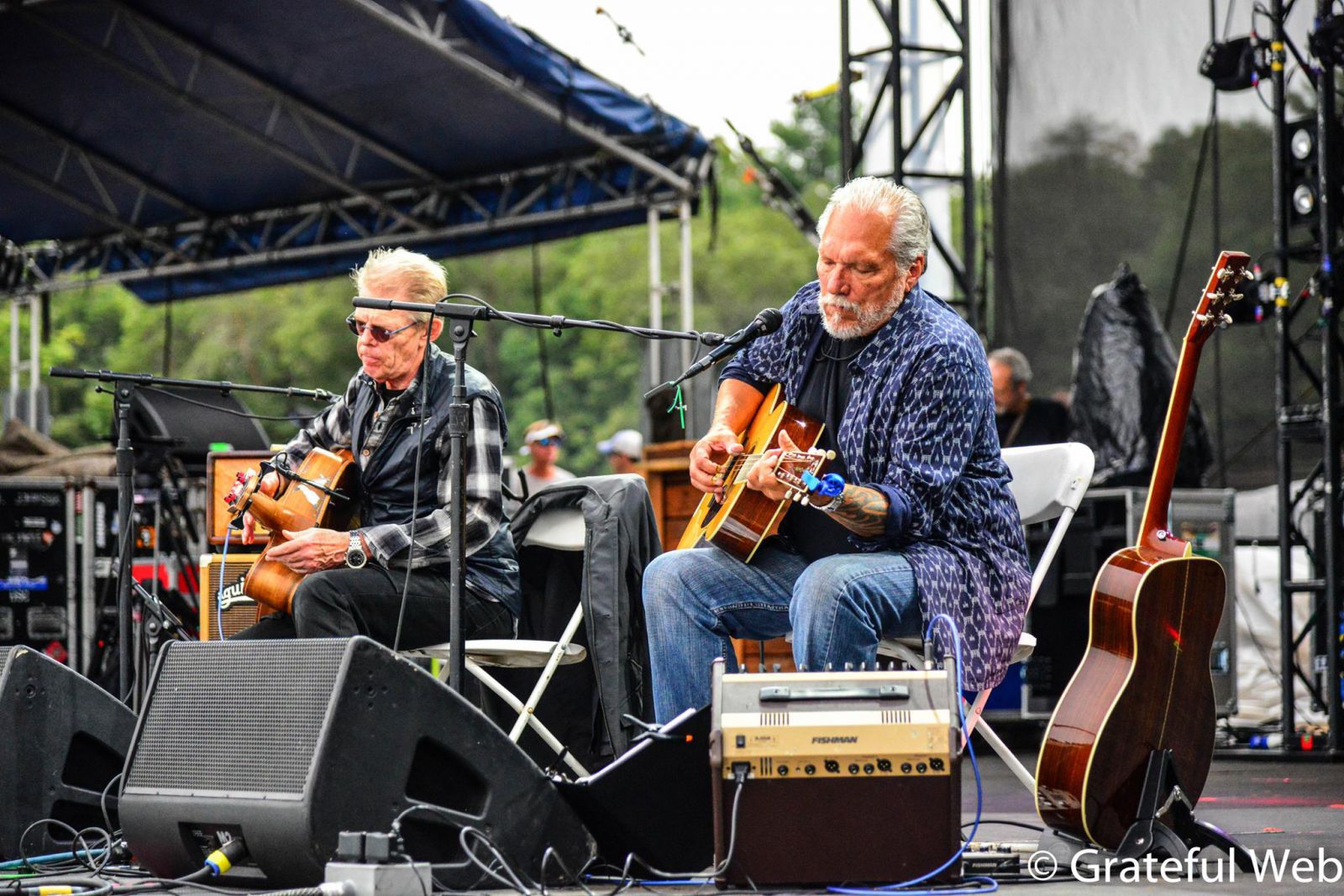 Hot Tuna (Jorma and Jack) came on the Ridge stage next. Some of the covers they played were "Hesitation Blues" by Billy Smythe, Scott Middleton, and Art Gillham, "Good Shepherd" by Jefferson Airplane, "I Am the Light of This World" by Reverend Gary Davis, and "I Know You Rider" by the Dead.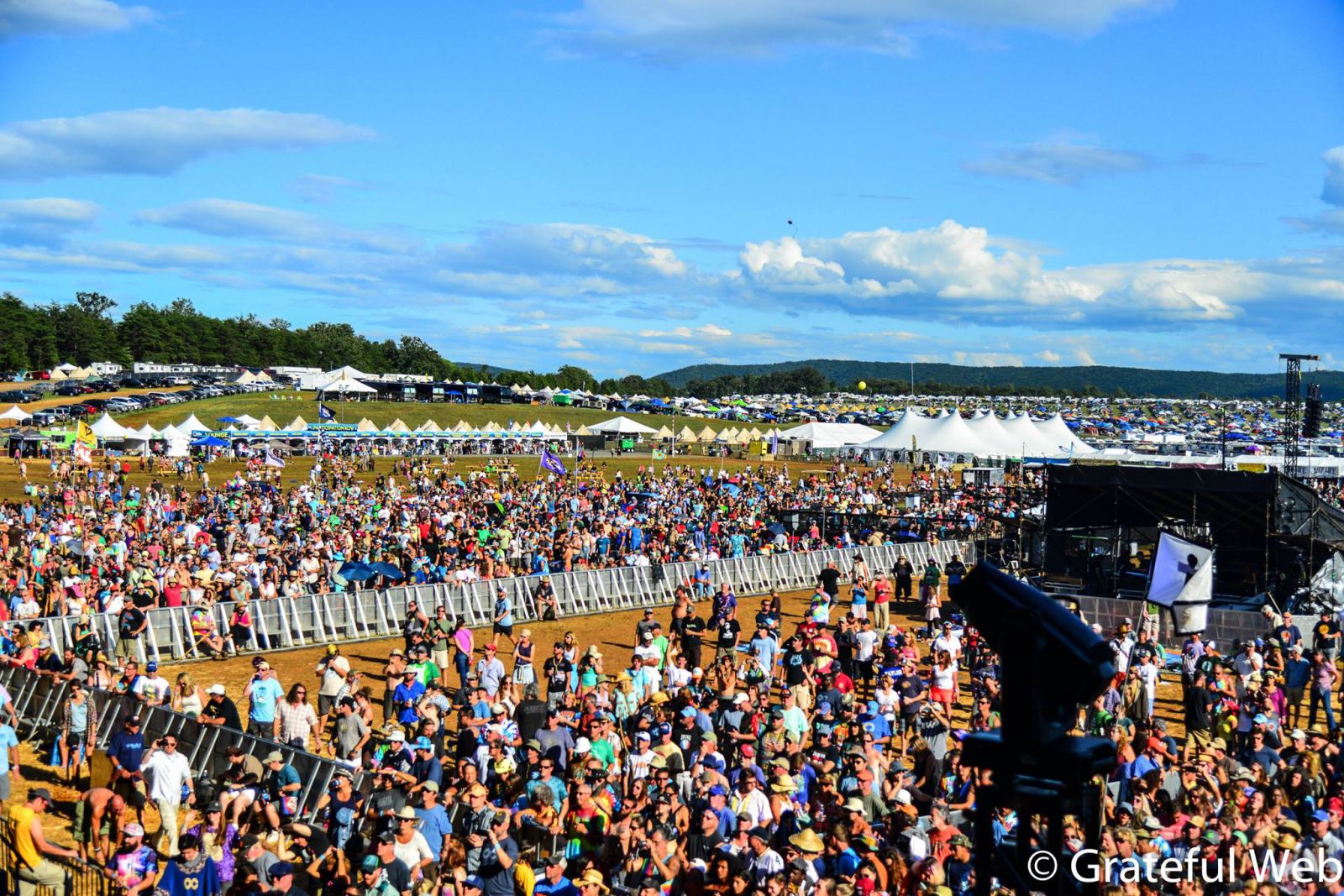 After the Jayhawks came TTB. Tedeschi Trucks Band rocked Lockn' Oak stage. Their set list was Break In The Road 
(Betty Harris cover), "Do I Looked Worried?," "Key to the Highway" (Charles Segar cover) and "Walkin' Blues"
(Son House cover) with Bob Weir, "Midnight in Harlem" , "I Pity the Fool" 
(Bobby "Blue" Bland cover), and "The Storm."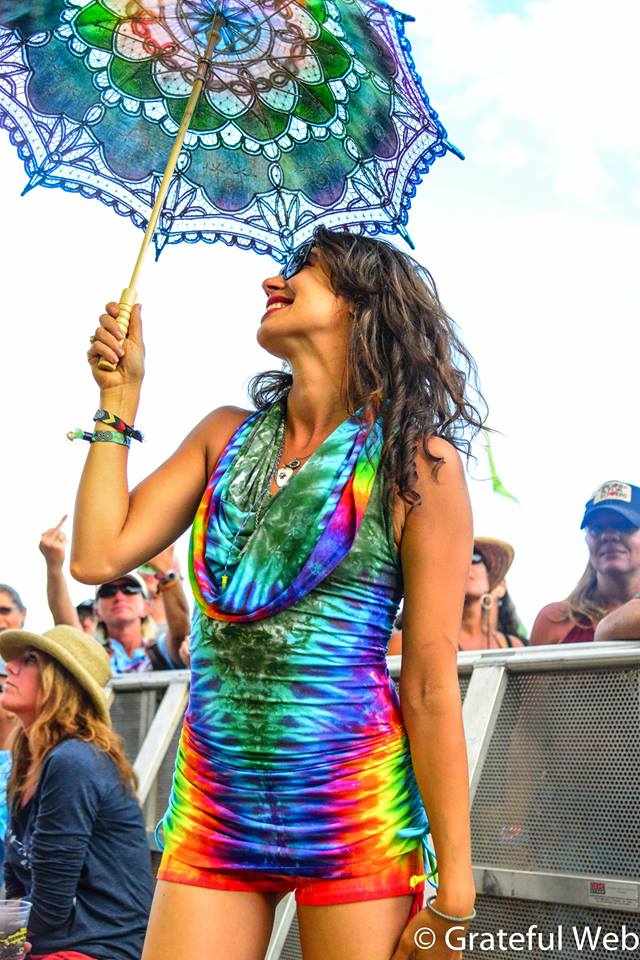 Led Zeppelin's legendary rocker Robert Plant and the Sensational Space Shifters came on next and absolutely shredded. They covered Zeppelin's "Trampled Under Foot," "Black Dog," "The Lemon Song," "Dazed and Confused" and "Rock and Roll." Their original, "Rainbow," is awesome!
"Sometimes you get shown the light in the strangest of places if you look at it right!" Check out the sunset that blessed all Lockneers fortunate enough to look up and smell the light while Plant set in!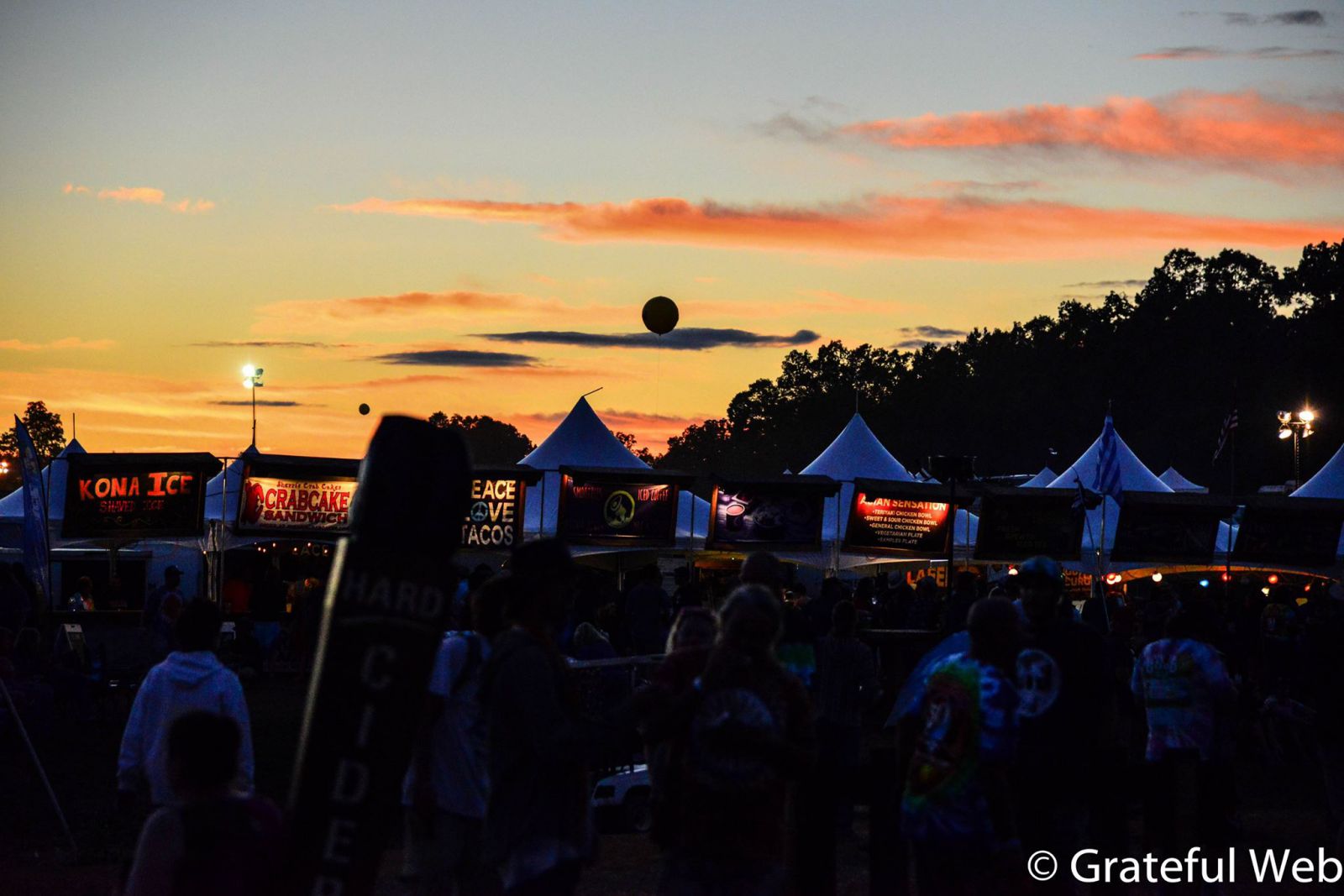 Widespread Panic came on next. They let us in the pit for a couple songs, but swiftly escorted us out an hour before Jimmy Cliff took the stage. They played for a couple hours, which was a nice change. Lockn' sets are over just as the good vibes take over in order to make way for the talent on the Lineup. They set list prior to Cliff is "Chainsaw City" (Little Women cover), "Henry Parsons Died", "Cease Fire," "Jamais Vu" (The World Has Changed), "Tall Boy," "You Got Yours," "I'm Not Alone," "Honky Red"
(Murray McLauchlan cover), "Street Dogs for Breakfast," "Surprise Valley," "Drums," "And It Stoned Me" with the legend Chuck Leavell.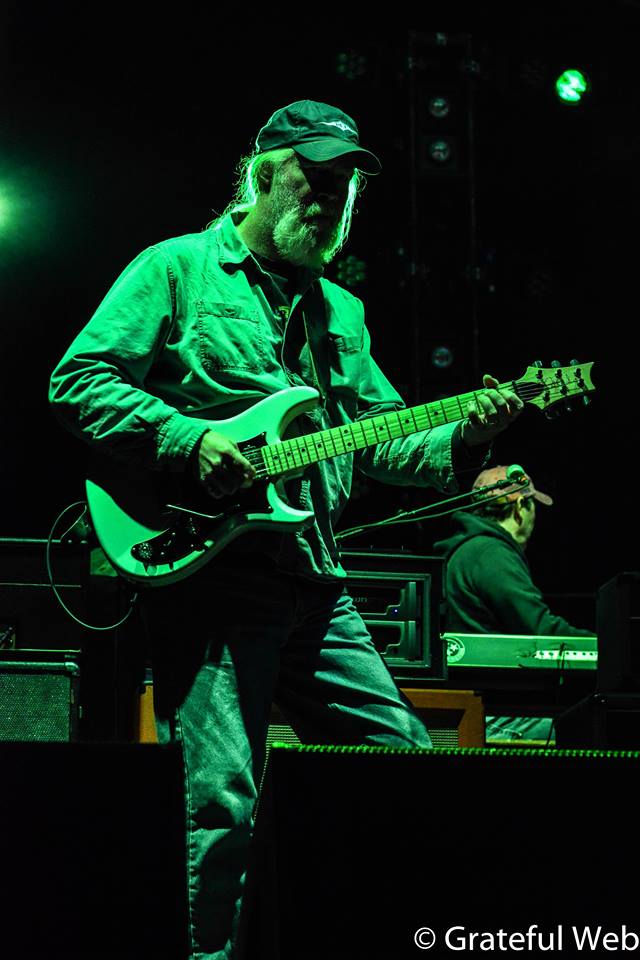 Jimmy Cliff with Widespread Motherfuckin' Panic set list included "Sitting in Limbo" with Chuck Leavell, 
(Jimmy Cliff cover), "The Harder They Come," "You Can Get It If You Really Want," "Many Rivers to Cross" (all Jimmy Cliff covers) all played with the legendary Allman Brothers and Rolling Stones guitarman Chuck Leavell. They also played "The Guns of Brixton I Can See Clearly Now" 
(Johnny Nash cover) with Chuck Leavell.
Billy & The Kids (Tom Hamilton—American Babies, Reed Mathis—Tea Leaf Green, Aron Magner—Disco Biscuits) were joined by Dominic Lalli (saxophonist and Big Gigantic producer) and John Popper (Blues Travelers lead and harmonicist).
Bob Weir was interlocking on the Ridge stage with Billy & The Kids. Their set together included the hits "Greatest Story Ever Told," "Cassidy," Peggy-O, "Let It Grow," "Wharf Rat," and "Throwing Stones."
An absolutely spectacular rendition of "Peggy-O" was my favorite song in the set for sure. "One More Saturday Night" with Mickey Hart was amazing as well. Mickey Hart stayed on for "Not Fade Away."
So, here we feel compelled to make a special announcement. It so happens that I finagled a lifelong friend, who happens to be paraplegic, into the pit. It just so happens that security did not escort my friend and I out of the photo pit with the rest of the photographers. They let us enjoy the moment, and it was one of the most special experiences in this writer's life! I personally want to give a big shout out to the security staff for letting my friend, and I stay in the pit for the entire set.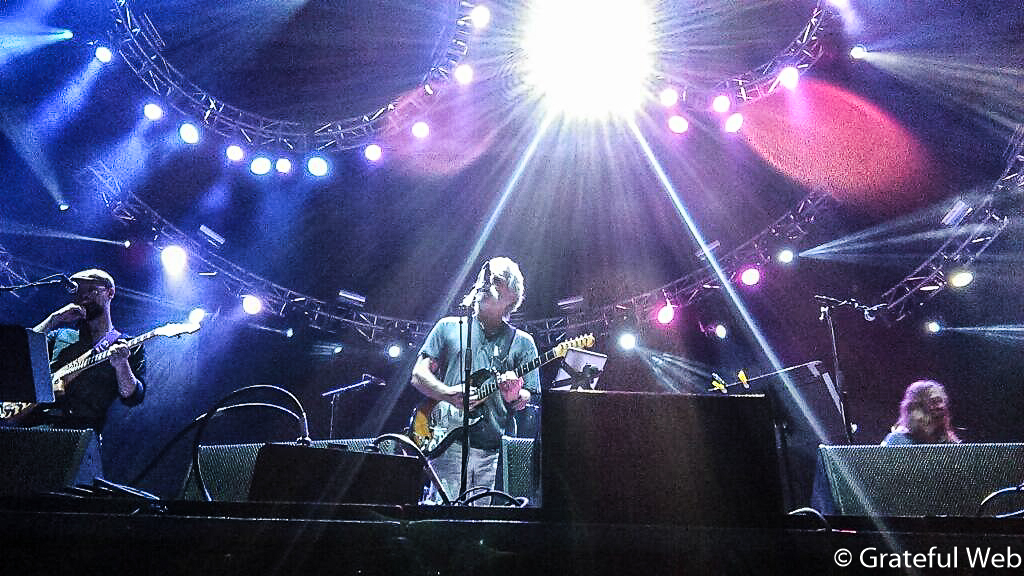 As "One More Saturday Night" was starting we headed from the Oak stage to the Ridge stage in an effort to escape the embarrassment that would be standing in the Pit in solitude when Phil came on stage. Then, as I was pushing my buddy, I happened to look up to see Phil Lesh jamming in the dark. We halted to take at the moment. The Core 4 definitely were playing together! All for one and one for all. They just did not let them perform on the same stage.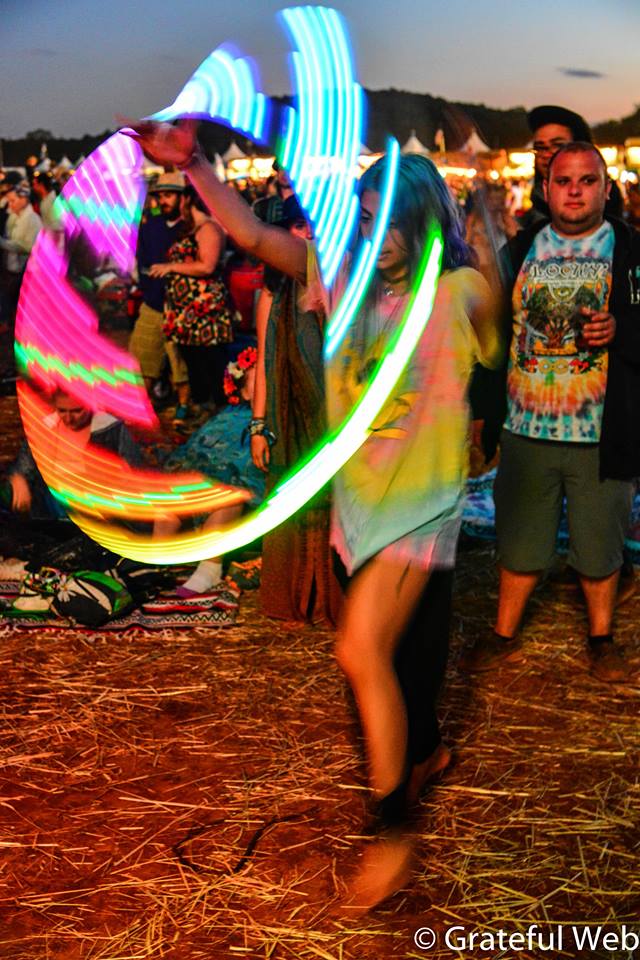 Now, I do not know how long Phil was playing in the dark, but he definitely joined the stage for the sets conclusion, "Not Fade Away." It was sublime. When we noticed we pulled out the camera to take pictures to document the occasion. My camera was swiftly pulled down, and we were finally escorted out of the Pit without evidence. Trust me when I say the Core 4 jammed together. Everything was right in the world. A sincere and grateful thank you goes out to Mr. Shapiro and Mr. Frey for giving the Fam what we want, even though they did it surreptitiously. We are so grateful for the wonderful festival of sounds and light that you produced to help raise the vibration for all Lockneers.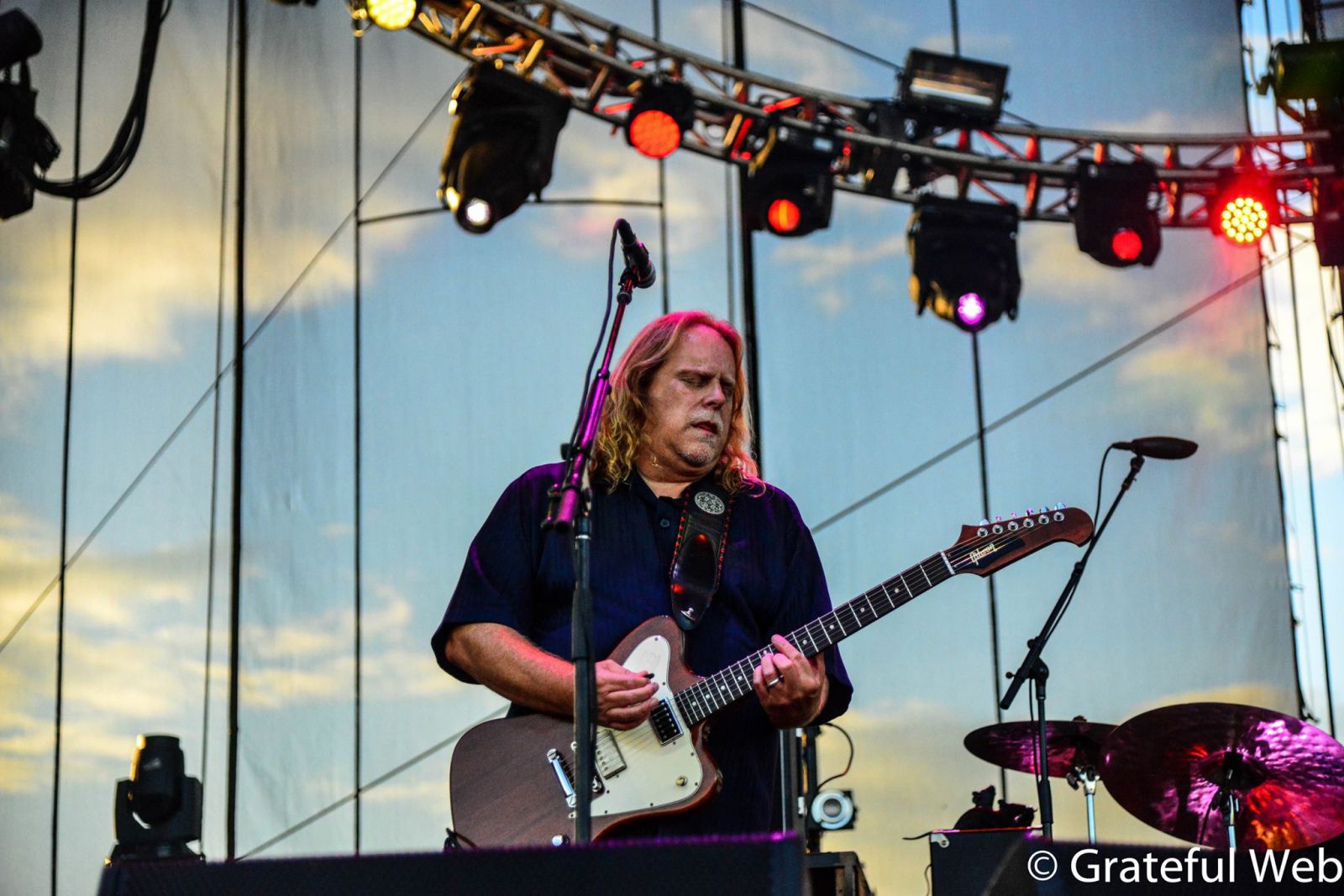 The lights came on Phil & Friends, and Lockn' went apeshit! Warren Haynes, Barry Sless, Rob Barraco, and John Molo were all on stage jamming as the closing act Saturday evening. The set list included "Not Fade Away'" "Scarlet Begonias," "Hard to Handle," and "New Speedway Boogie" with Warren as lead vocalist. Phil took over the lead for "The Other One," "Fire on the Mountain" with Rob Barraco on lead vocals. Warren Haynes sang "Death Don't Have No Mercy" cover. Phil returned to sing "All Along the Watchtower." The Saturday night set concluded with "Dark Star" at around 1:30 Sunday morning.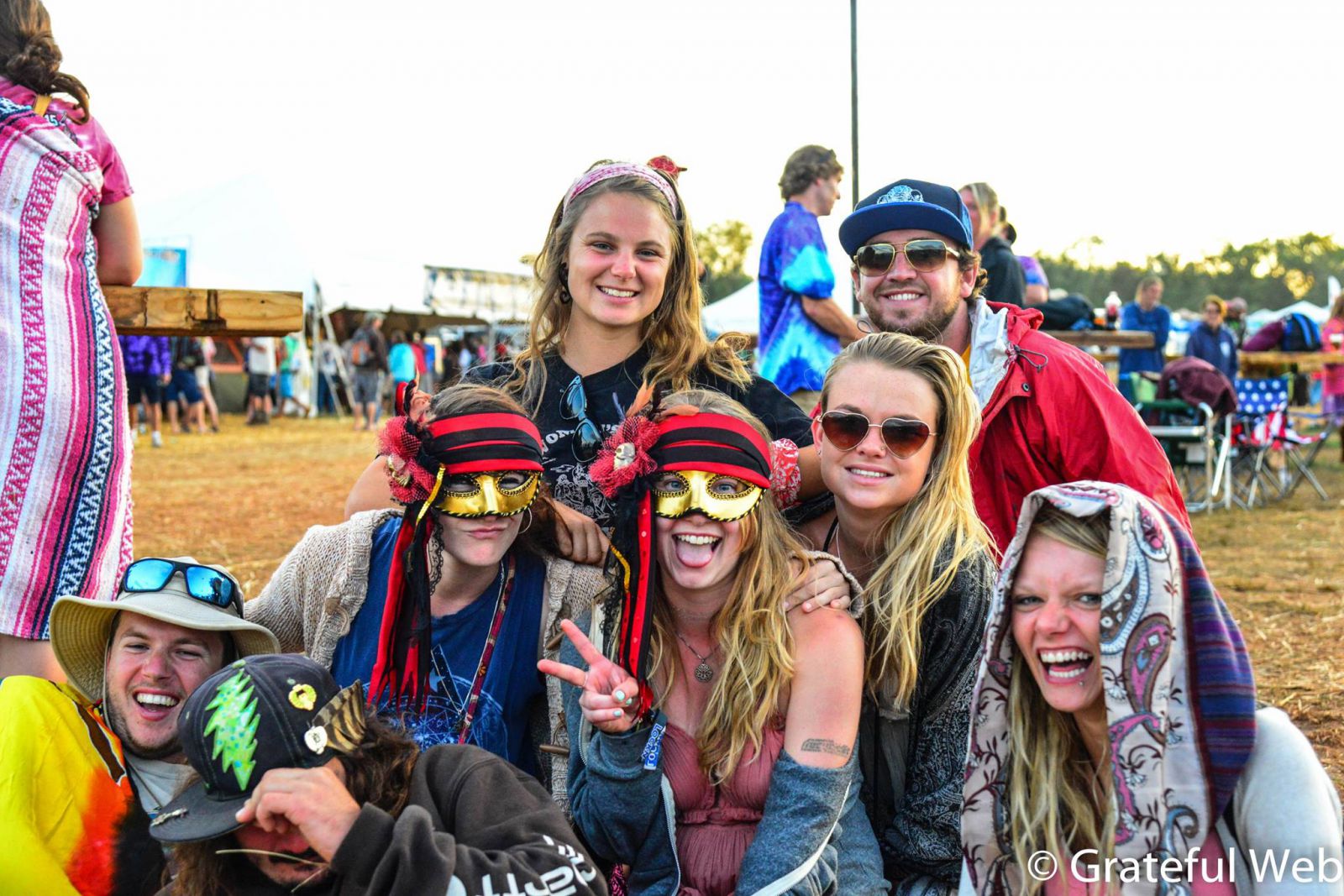 The set went late. By the time it was over, and I got my friend back to his camp it was too late for the humble narrator to make the mile trek to the Woods stage located in the nether regions of the Lockn' grounds. Being covered in mud and absolutely exhausted from trekking around all day after getting nearly no rest the night before. I returned to camp having experienced the most wonderful day of music and good vibrations. Bless to all gatherers and rockers who gathered together to share in the awesomeness that is Lockn'! F$ck yeah! It was one of the "greatest" evenings of music collaboration ever witnessed. Jah bless and Amen!
Tune in tomorrow for the finale.
Until then, keep her grateful.