One love, one heart! The Rastafarian mantra and philosophy of the 'I and I' was on full display for all to feel, touch, embrace and to be embraced by. For those who do not know, but would like to, I will explain. I and I is an expression of the singularity of being, the animating divinity of the soul as an expression of our Divine Creator. It is the concept of oneness. 'I and I' can be conceptualized as being the oneness of two persons, as well as our inherent unity with the Creative Source of all life, or Jah as the Ras Tafaris call it. I am you. You are me. We are us. Jah shall provide the bread and bless us up unto infinity.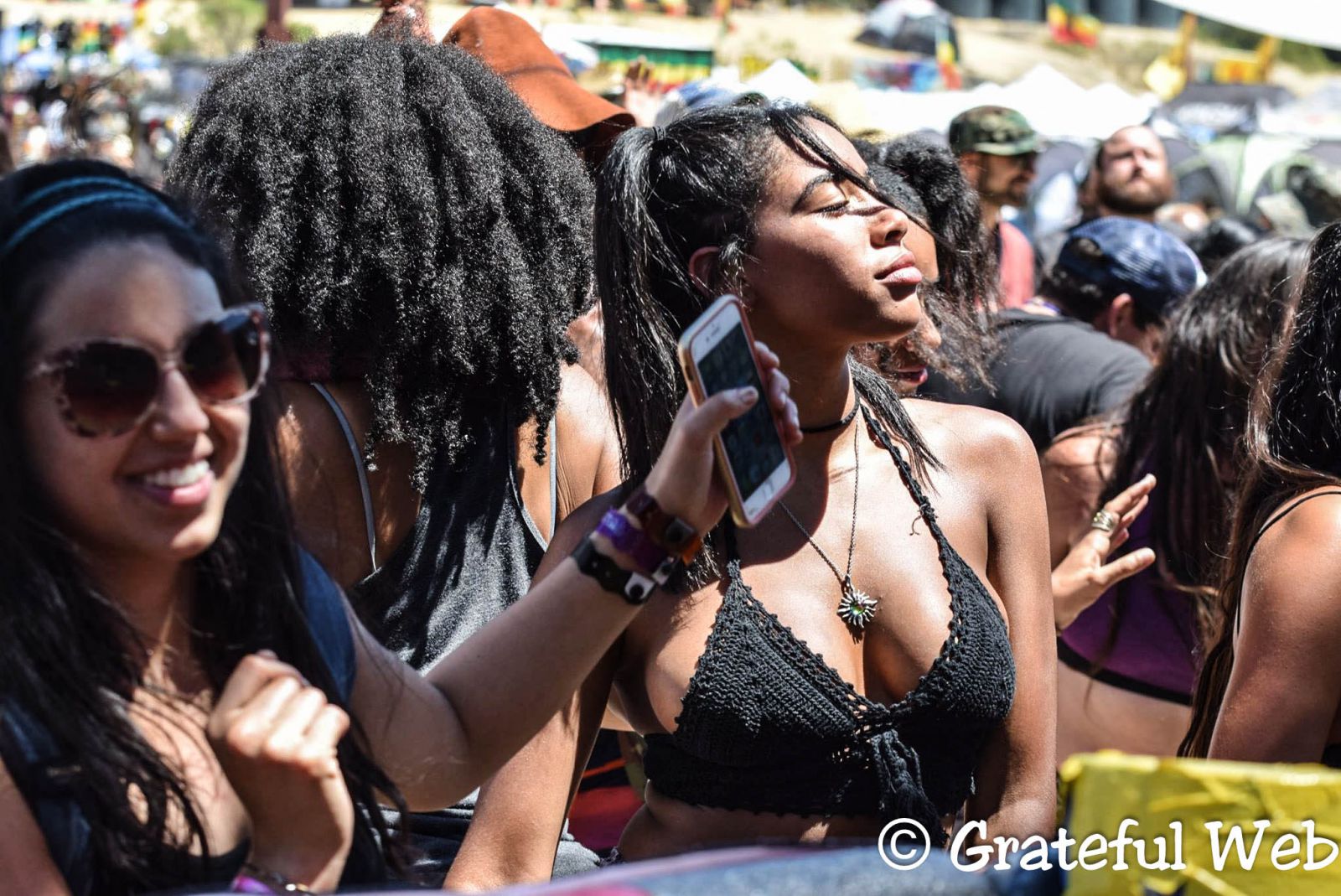 It is an expression that alludes to our eternal connection to the essential nature of all form through the formlessness. So God is within all of us, and we are one people in fact. Separation is an illusion. I and I mean that God is within all life: humans, trees, ants, rocks, mountains, rivers, oceans, wind, fire, our Sun. this combines perfectly, like peanut butter and jelly, with the Native Americans notion of 'Aho Mitakue Oyase.'
All my relations. I honor you in this circle of life with me today. I am grateful for this opportunity to acknowledge you in this prayer....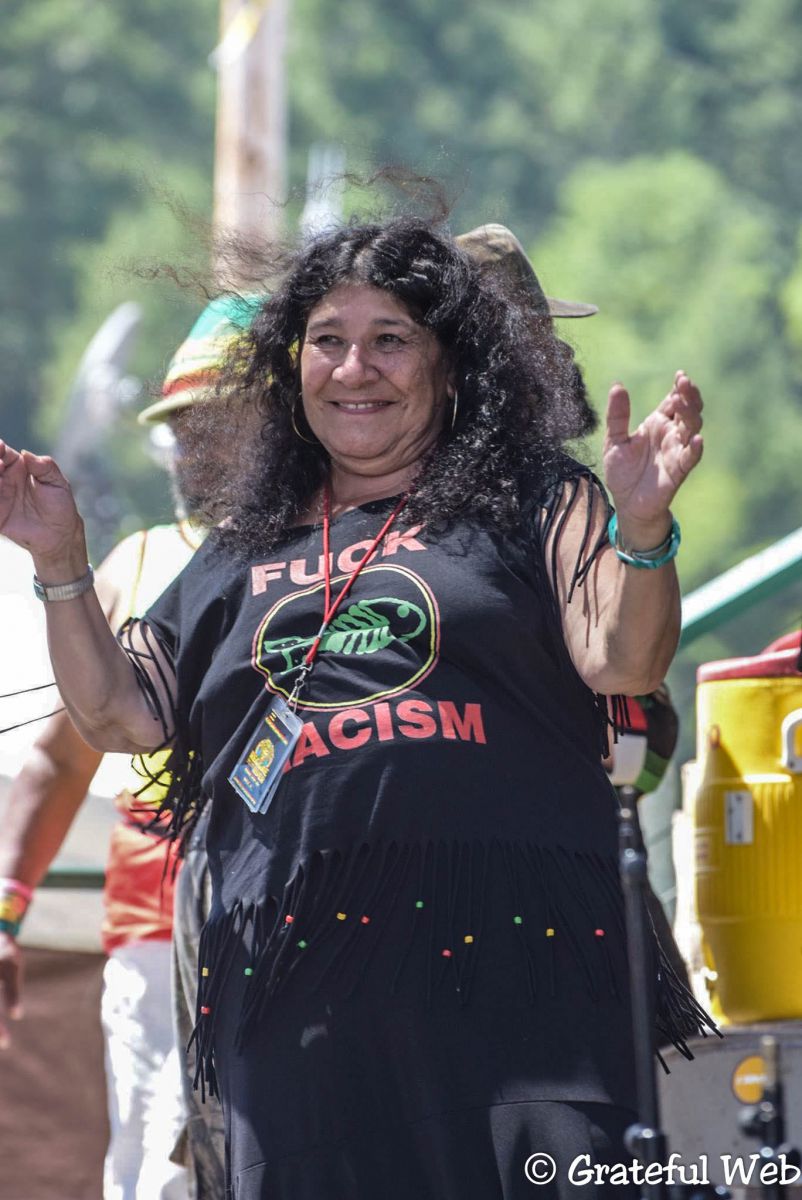 To the Creator, for the ultimate gift of life, I thank you.
To the mineral nation that has built and maintained my bones and all foundations of life experience, I thank you.
To the plant nation that sustains my organs and body and gives me healing herbs for sickness, I thank you.
To the animal nation that feeds me from your own flesh and offers your loyal companionship in this walk of life, I thank you.
To the human nation that shares my path as a soul upon the sacred wheel of Earthly life, I thank you.
To the Spirit nation that guides me invisibly through the ups and downs of life and for carrying the torch of light through the Ages, I thank you.
To the Four Winds of Change and Growth, I thank you.
You are all my relations, my relatives, without whom I would not live. We are in the circle of life together, co-existing, co-dependent, co-creating our destiny. One, not more important than the other. One nation is evolving from the other and yet each dependent upon the one above and the one below. All of us a part of the Great Mystery. Thank you for this Life.
"Jah Rastafari!," "Aho," and "Happy Reggae" were the three most commonly heard salutations along the Eel River in Humboldt County, CA last weekend. Reggae on the River, commonly referred to as "Reggae," is the longest-running internationally renowned reggae and world music festival on the planet! The 32nd Annual Reggae was righteous and where you wanted to be last weekend, filled with people feeling all sorts of irie. Rastaman vibrations, yeah! Positive Vibrations. The rasta woman were representing too as we all gathered with one love and one heart.
Chanting down the Babylon System with the sweet, sweet, positive vibrations of reggae, Native and world music one song at a time was magical. The righteous one love, one heart vibe was a special experience that words have a hard time conveying. We will share it the best we can with these words seeming so inadequate. But, alas, we keep trodding on this word winepress to help the rebellion manifest with our thoughts, our voices, and our actions.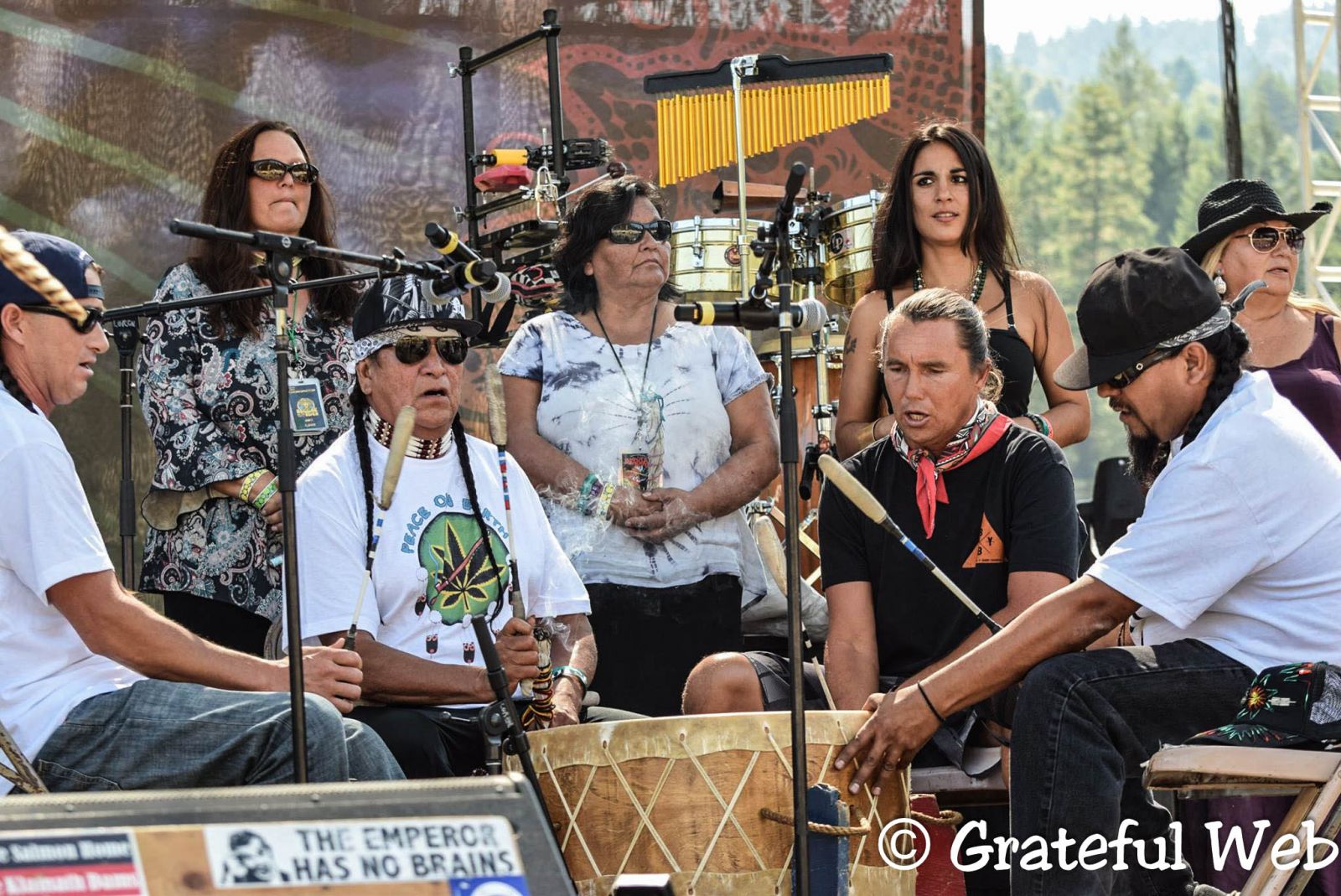 The Native American drums and flutes, the African music, as well as the daily morning prayers served to augment the sense of sacredness. Our indigenous brothers and sisters adeptly create these sacred spaces to nourish our soul and open our hearts. Outside of Burning Man and the transcendental noble silence and unitive experiences in meditation, Reggae 32 was one of the most righteous experiences of I and I's life. If you opened your heart and your mind, the loving spirit of Jah was ever-present. You could touch and taste heaven on Earth if you focused your mind and divine eye on your conception of perfection. Our cup still flows over with thanks and gratitude. "Ooh, what a feeling," as Collie Buddz would say.
Around 3:00 p.m. on Thursday, August 11, Agnes Patak came on stage with Good Shield Aguilar and the rest of the 7th Generation Rise to perform the opening ceremony and prayer. The First Nation presence was felt from this moment onward. Good Shield, when asked the meaning of 7th Generation Rise, responded resolutely. He said, "Our ancestors spoke of a time when the Earth is ravished, and the animals are dying there will be a new tribe of people born upon this Earth with many colors, creeds, and classes. With their actions and deeds, they shall make the Earth green once again, and they will be known as the Warriors of the Rainbow.'"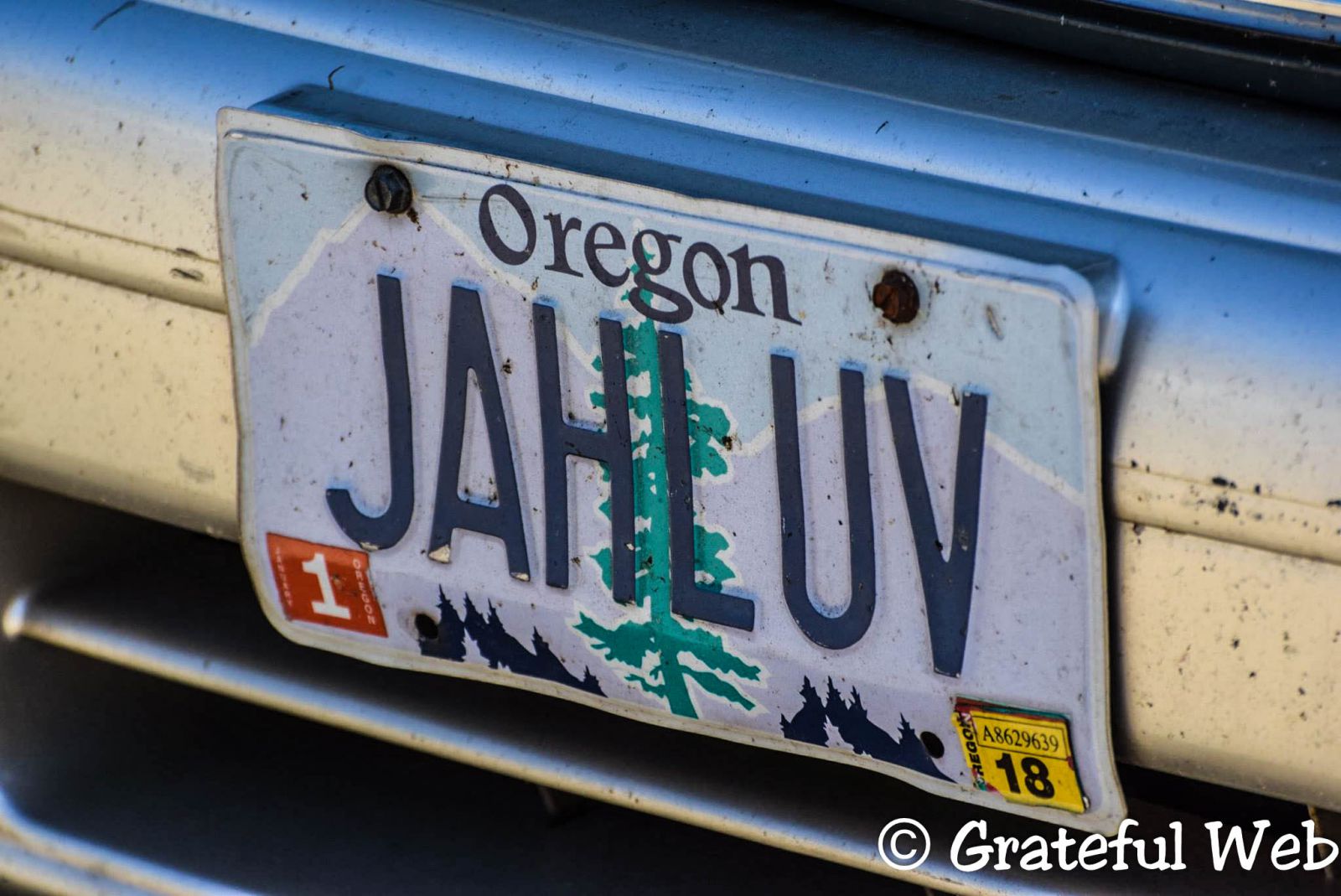 He went on to explain that he and ALL our brothers and sisters represent the fulfillment of the prophecies of their elders who, before they were slain by the white man, said that in seven generations time the people would come to fulfill the prophecy. The Rainbow tribe must take power back from the thieves and murderers that have created the despair and pestilence of the Babylon System. We are the 7th Generation. We are the Rainbow tribe we've been waiting for. Find more info about Good Shield here. Check out the video Buffalo Wild, words by John Trudell. http://www.goodshieldmusic.com/video/
With that said, shall we get down to business? Well, of course, we shall. So, so much awesomeness happened that to share it all would be quiet an ominous task and would be to ask too much of your time. So, with that said we present to you our favorites at Reggae 32.
Top 3 Lionesses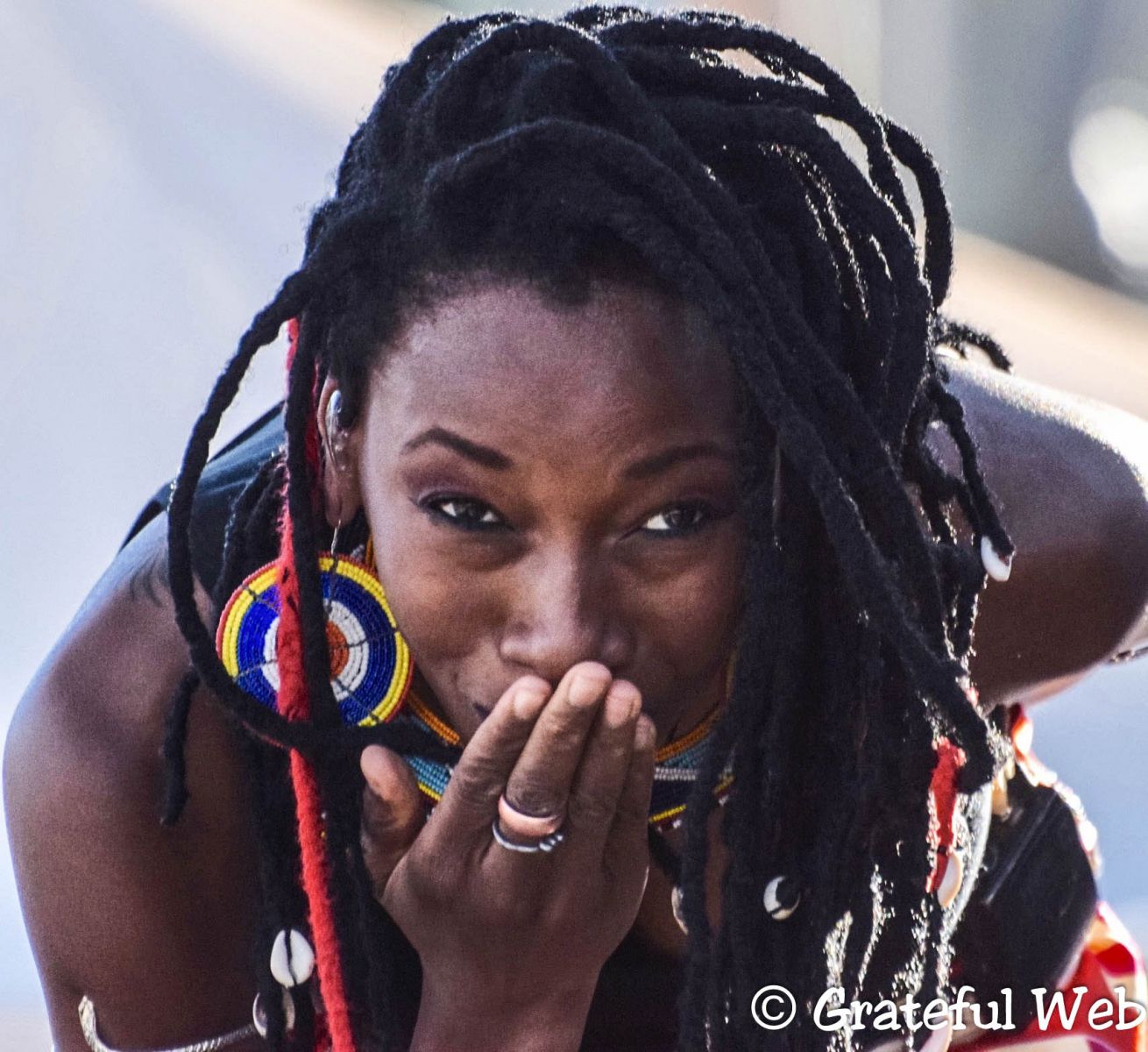 Fatoumata Diawara – WOW! Just incredible. What a powerful, strong, independent goddess. A Rastafarian lioness in every sense of the word. I didn't understand much of her lyrics, but I could feel her spirit and see it shining in her eyes. WOW! I have not felt a presence like hers since Lauren Hill at Floydfest '14! It was an honor to see her perform at ROTR. We are pumped to see her at Beloved this weekend. Yup, we are making the trip to Tidewater, OR. The stunning scenery only intensified the stream of consciousness. Pacific ocean and redwood forests are good for perambulations of the divine creative mind.
Sister Carol – The Grammy-nominated Black Cinderella absolutely crushed it at Reggae 32. In a genre dominated by males, she is a formidable force for the divine feminine in Reggae music today. She had been for three decades. Sister Carol is a lioness. Draped in all white, even her regal dreadlocks were held up by her white bejeweled crown. Her lyrics were full of spiritual consciousness. Her daughter came on stage and lit it up too. More on her later.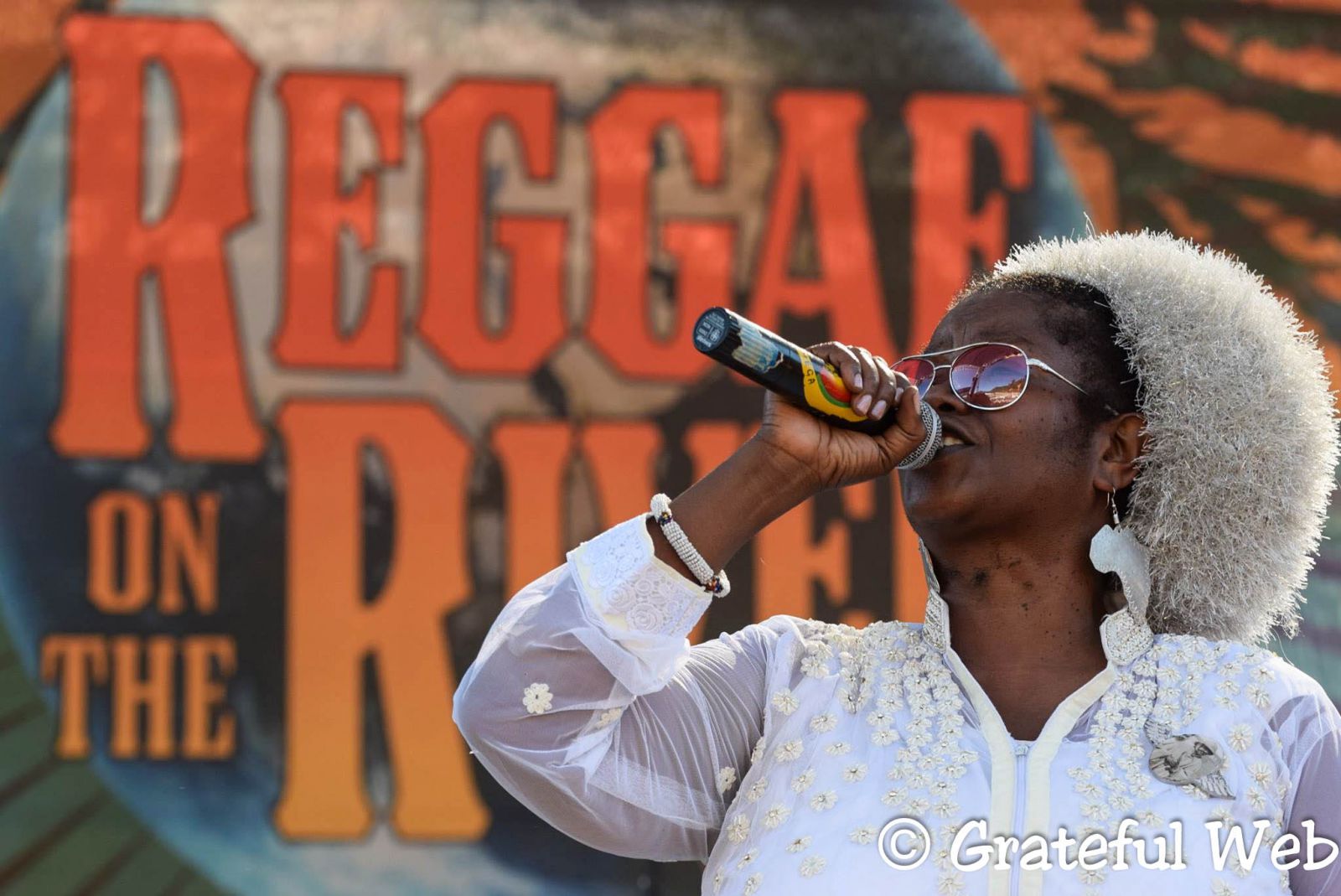 After releasing Black Cinderella in 1984, which made her a name in the reggae dancehall genre, she recorded Call Mi Sister Carol (1994) and Lyrically Potent (1996), and Live No Evil (2014), she has established herself as a legend of reggae. She is a Grammy nominee multiple times over. Powerful. Conscious. Strong lioness.
Jah9 – Her new album "9" drops on 9.9.9 (2+0+1+6=9). Check this lioness out and hear her roar! Her website says it far better than I and I ever could, "Deeply mystical, Jah9 has emerged from a chrysalis of poetry, dub and spirit to become a powerful feminine energy within a universal grassroots movement of consciousness. Inspired by the open spaces in the instrumental dub of 1970's Jamaican roots music, Jah9 sings with a voice that belies the dimensions of her physical body, from a soul much older than its current vessel; "reminiscent of that darkly operatic wailer for truth & justice, Nina Simone." Her philosophy–profoundly spiritual, and her style–Jazz on Dub." YUP! Nailed it… and it was spiritual, magical, inspirational, mystical and super-conscious.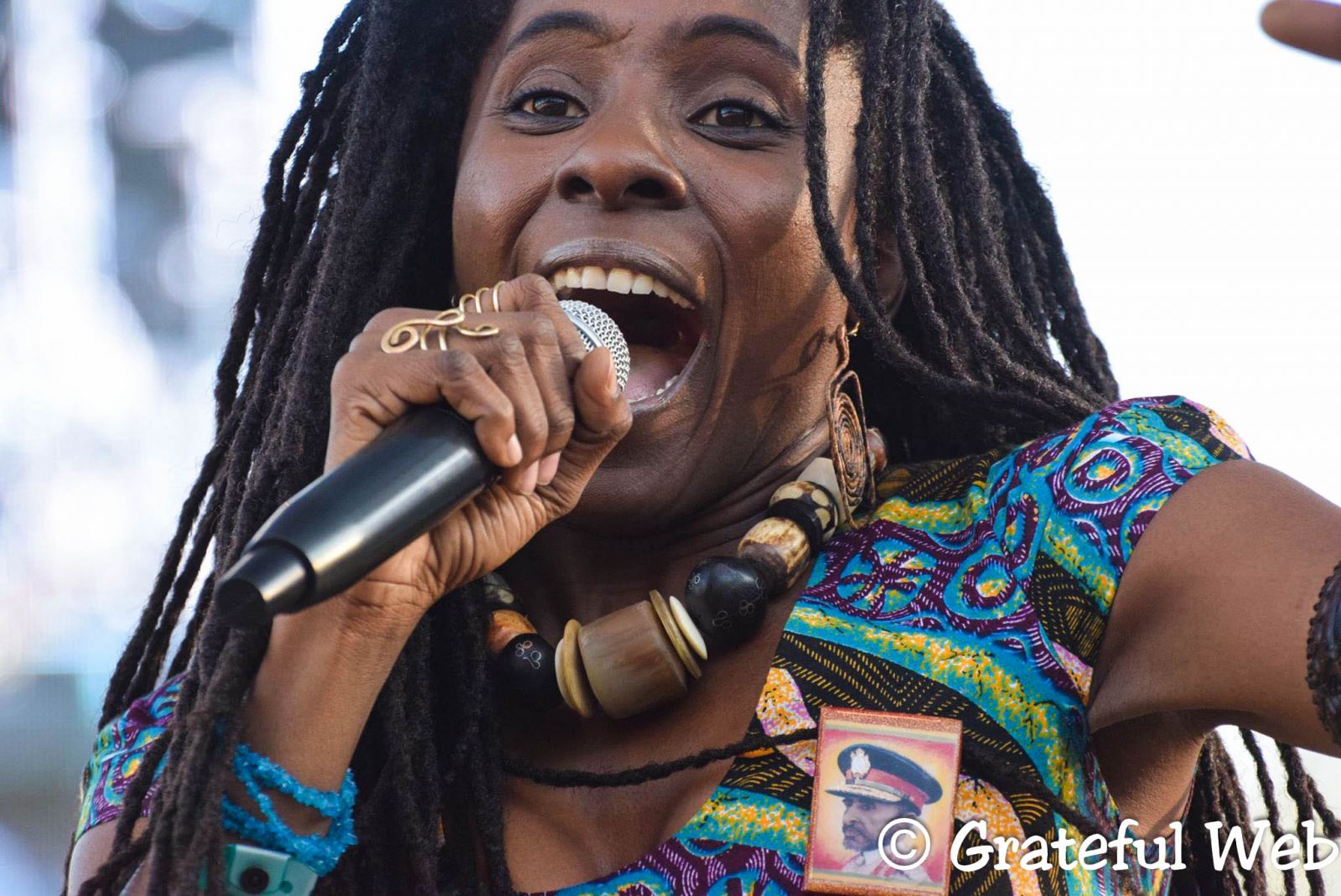 Top 3 Lions
Anthony B – In an age besmeared with consumerism and the objectification of the female, Anthony B is a breath of fresh air. His righteous lyrics prove he is a Rastafarian Lion of the highest caliber. Conscious music infused with the spirit of Jah shedding light upon the poor and oppressed souls held in captivity by the Babylon System. Check him out.
Protoje and the Indiggnation – They absolutely killed it Friday night. I and I had some technical difficulties during his performance and was unable to attend in the media pit. Protoje is a leading lion in the exciting resurgence of conscious music. His powerful lyrics, intense reggae vibration, and philosophical thoughts are perfect medicines for the mind, body and soul! Check out his debut album, The Seven Year Itch (2011). His latest album, Ancient Future (2015), hit #1 on the Billboard Top Reggae albums chart in two weeks.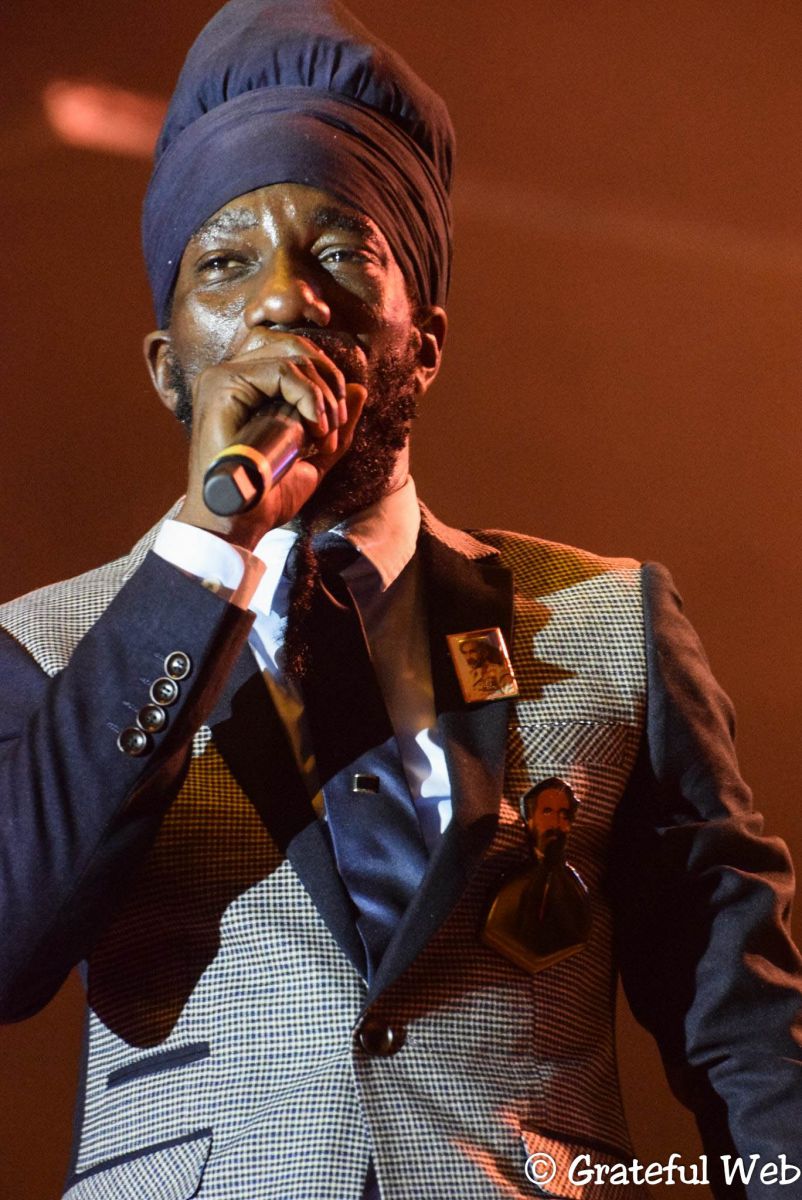 Sizzla Kalonji and the Firehouse Band– Gotta give some Big Ups to the headliner of Reggae 32! Sizzla's presence commands attention. His sleek, suave GQ rasta style, his gruff, raspy, deep voice, the mellifluous beats all combine to have quite a sizzling effect on his audience. Sizzla has over 60 albums in his portfolio and over 1000 singles and EPs. Check out Overstanding (2006), The Scriptures (2011), and The Messiah (2013). Sizzla's deep raspy rapid-fire changing flow over his dancehall beats like butter! The Reggae 32 newsletter wrote, "He remains somewhat of an enigma to the public at large, rarely granting interviews and concert appearances. Reggae on the River is honored and thrilled to host Sizzla's first U.S. appearance in years."
Top 3 Performances
Anthony B – He killed it! What a way to close out the 32nd Annual ROTR. Jah Rastafari. After Sister Carol wore a wonderful all-white outfit, Anthony B came out in similar angelic garb. An oversized all white turban held his dreadlocks up while he donned an all-white suit, which seems to be the quotidian Rastafarian Sunday dress.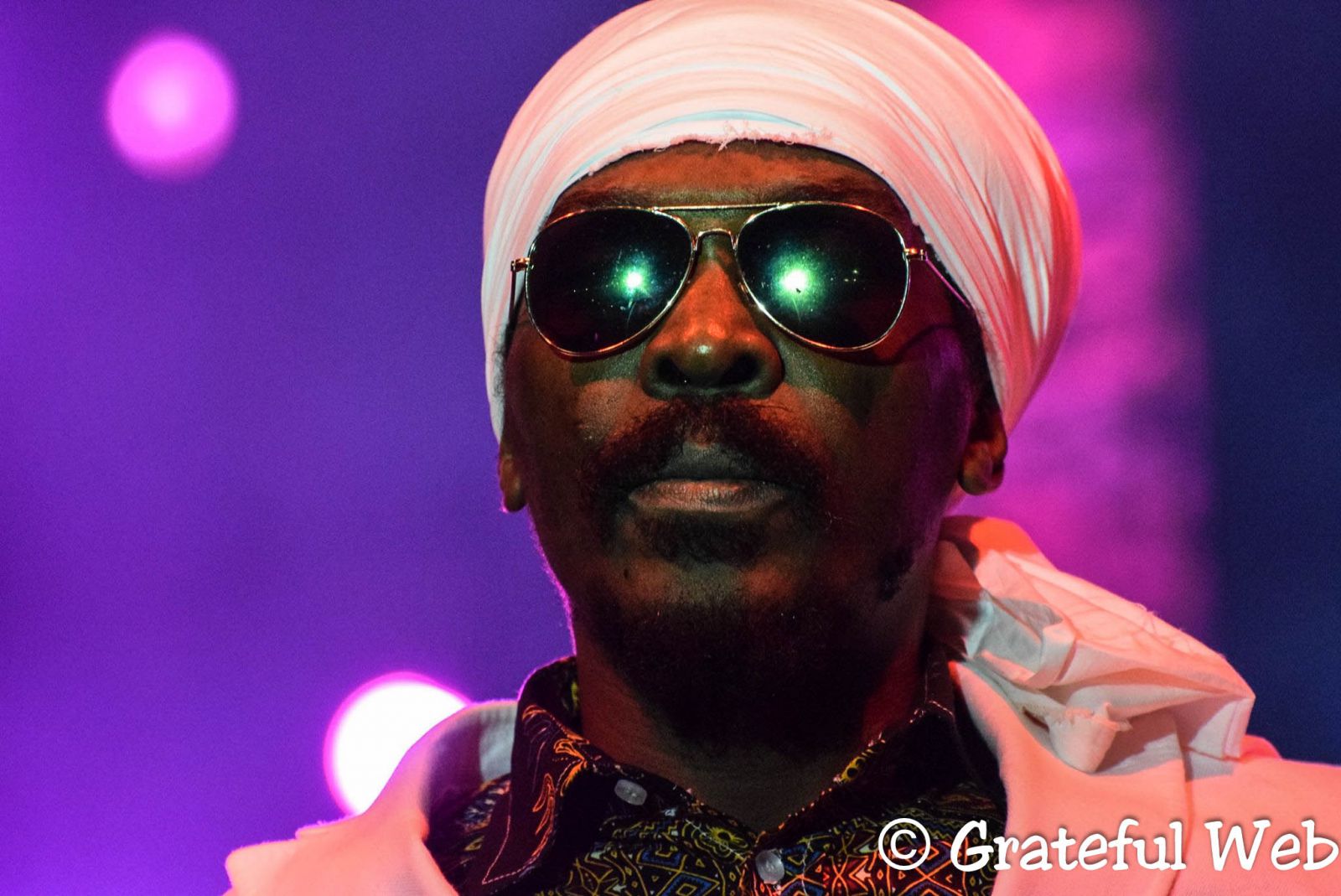 Fatoumata Diawara – Hear this lioness roar. Feel her presence. Find this Nigerian Queen Goddess and place yourself before beautiful divine feminine power! Please. We were so enthralled, enthused and astonished by this Lioness's performance that we looked up her schedule. She will be at Beloved August 12-14th, and we are going to see her. As a side note, we just saw the Hanumen play at Floydfest (editorial coming soon, but first things first).
Rob Deal and the I-Deals – The closest thing Reggae on the River has to a house band, Rod Deal and the I-Deals prophetic lyrics are as relevant today as they were in the early 90's. Helicopters are prophetic and amazing. Police State is too. Marijuana Man was awesome. They played all those as the opening act on Sunday, the best day of music in our opinion by far.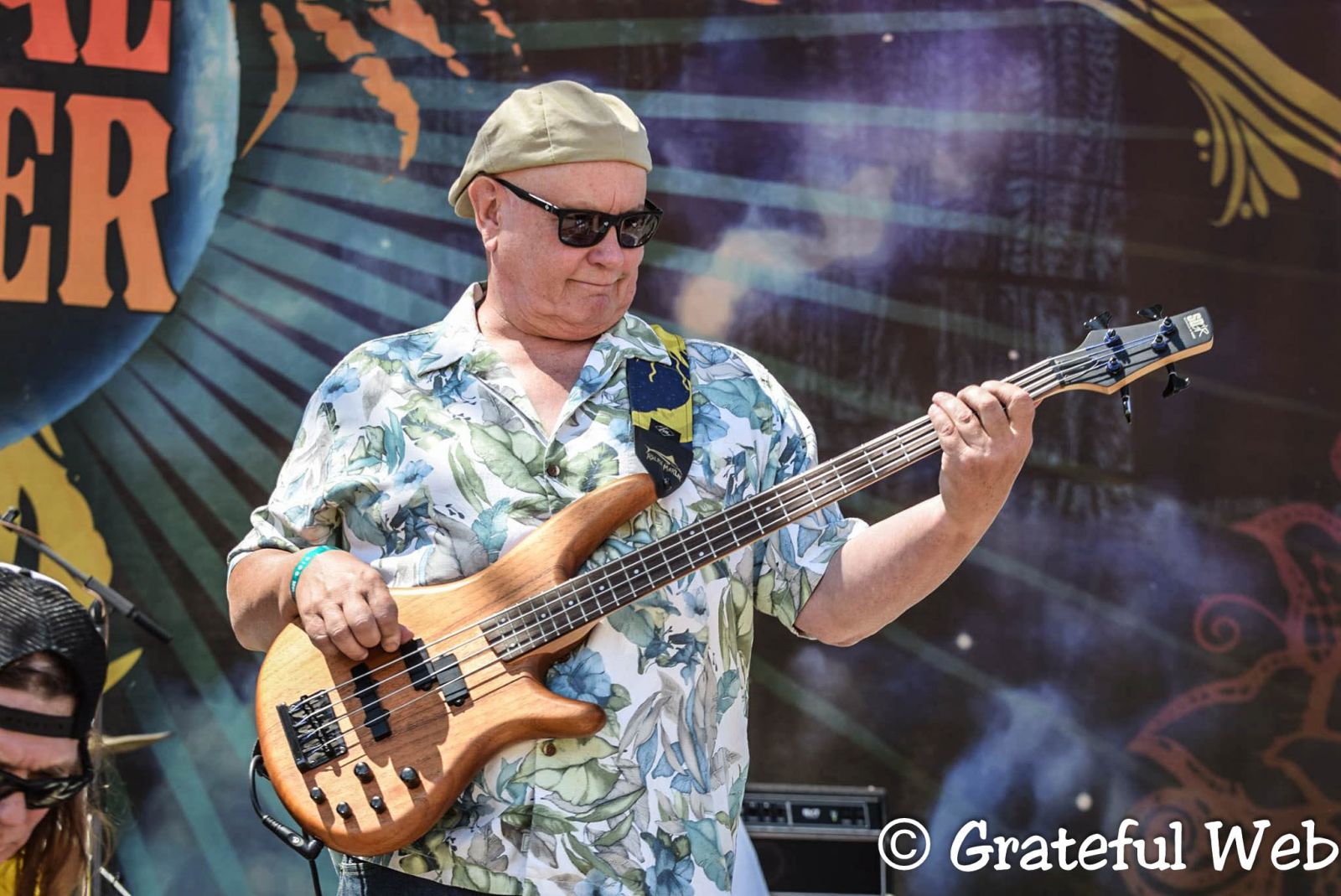 Rob Deal is from the Humboldt area. He took his tribe there in the 80s, I believe, and started spreading the Irie vibrations and growing the Ganga before it was cool. He made it cool. He kinda helped to start the whole emerald triangle movement, and evidently caught the attention of the dub'ament who evidently like to fly their ghetto-birds over their fields full of medicine for the people. It looks like they are not in favor of regulation and legalization of the cannabis industry. California started the movement, yet is the only state on the west coast that has not legalized the herb. There is a reason for this. They do not want the Babylon System moving in on their community, their tribe, and their home. They have managed to escape the Matrix and don't want evil corporations moving in and tearing up their community with their selfish motives. Finding a better way reflecting the values that brought these pioneers to Humboldt County.
Top 3 Surprises
Every event has an act or two that absolutely steals your face, blows your mind and leaves you begging for more. Reggae on the River had many, but the top three are: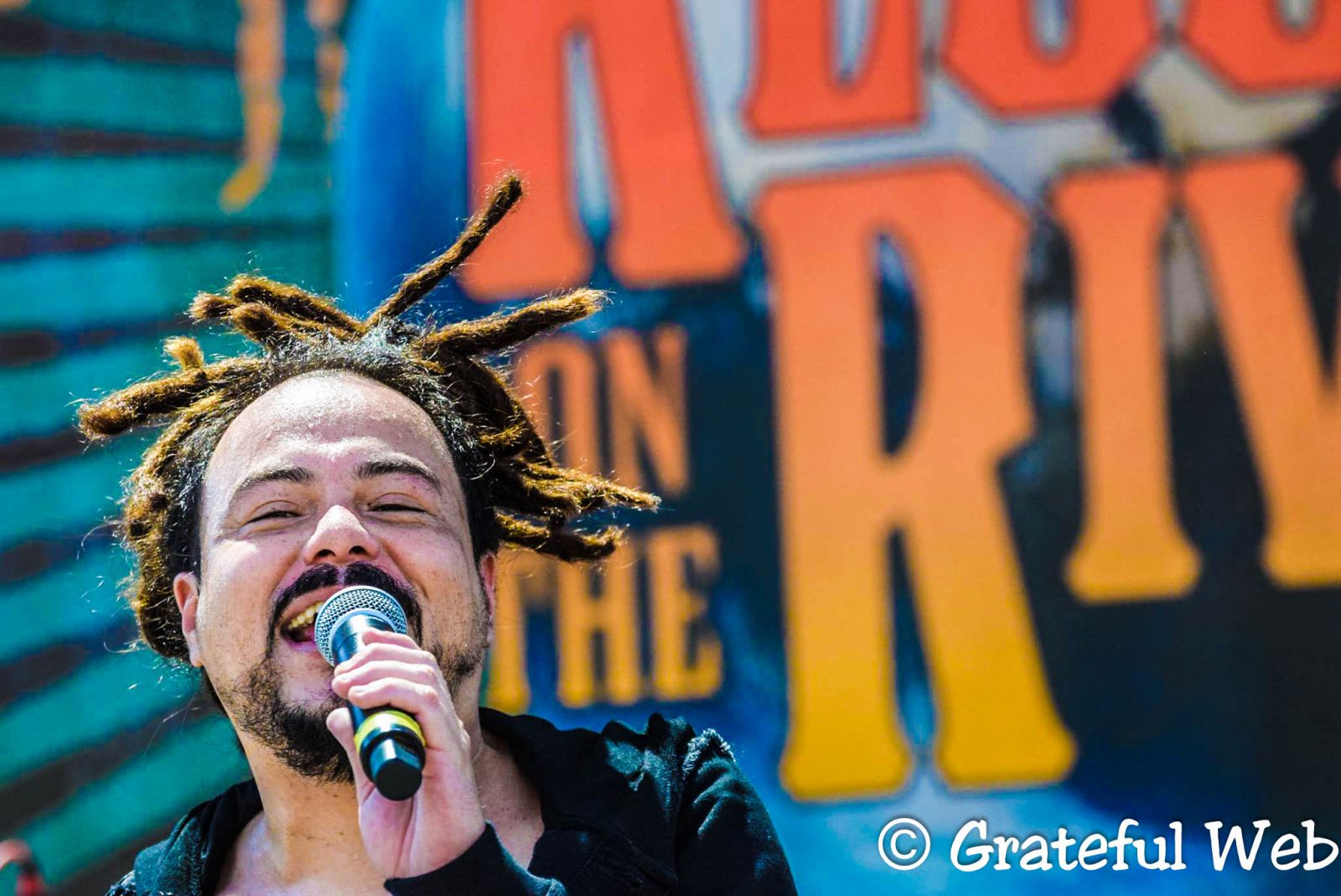 Loco Por Juana -- This Miami based Grammy nominated Latin fusion jam bad combines cumbia, reggae, ragamuffin, hip-hop, funk and Afro-Columbian rhythms with a sweet vibration that guitarist Mark Condrat calls "that island swing." Lead singer Itawe Correa, drummer Javier Delgado, trombonist Lasim Richards and percussionist Carlos Palmet make up the rest of the rad band. The Miami New Times described their Grammy-nominated album La Verdad as, "the truth of a new multicultural, cosmopolitan generation, played out in the music that represents their cross-cultural connections. Condrat riffs it up like a champ. Check out their new album entitled Caribe and is a tribute to the Caribbean. The first track released is called "Mueve Mueve." There is also a track with Collie Buddz from Bermuda and Talib Kwali. Album drops October 7th. Check it out
Addis Pablo – Amazing roots rock reggae. He is the son of Augustus Pablo and is carrying on the torch with righteousness, creativity, and loyalty to his pride of lions and lionesses. He plays the melodic. Like his father, he is excelling at playing this piano-ish wind instrument. In 2014, Addis Pablo released his first full-length Album, "In My Father's House." Check it out. Great vibes!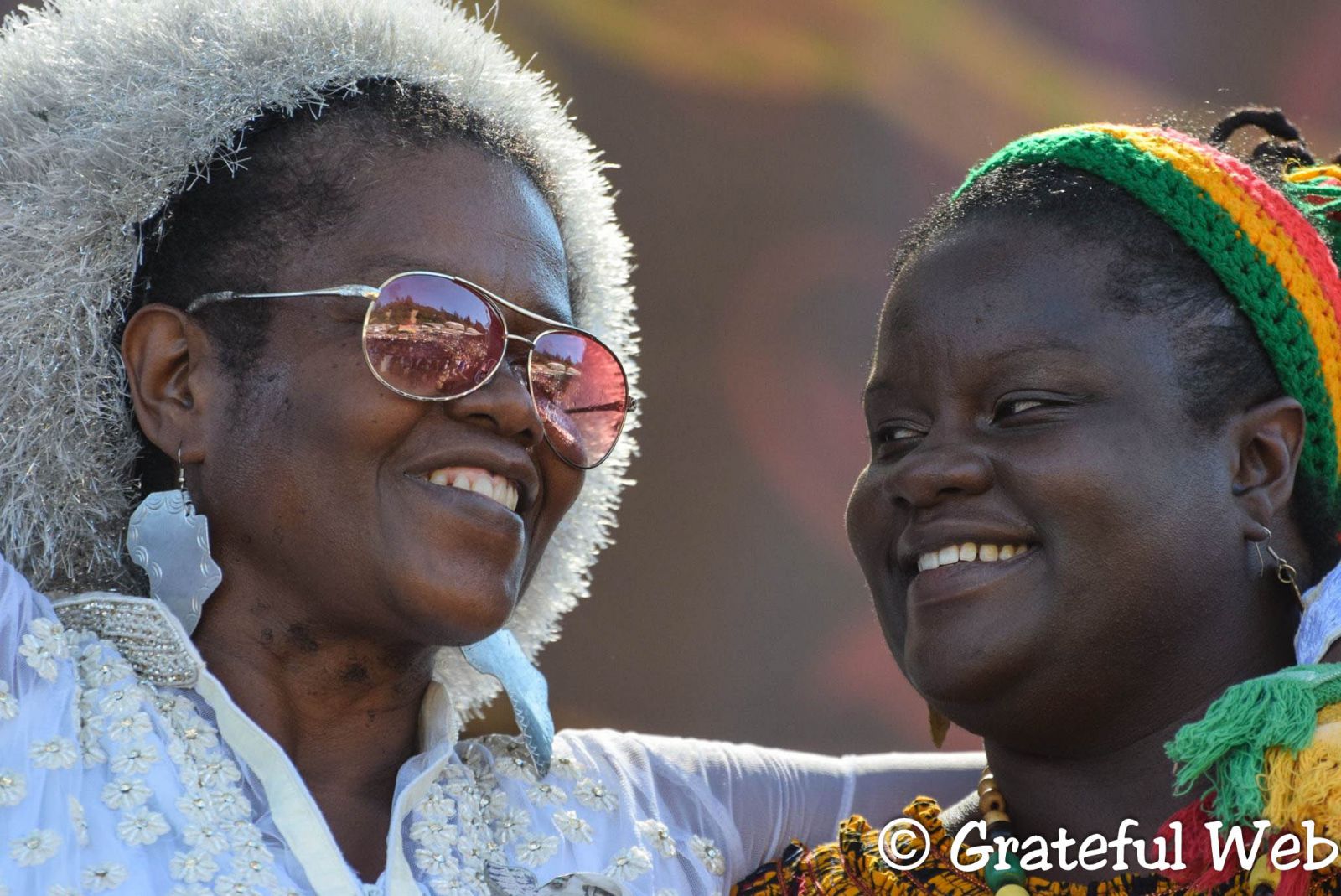 Nakeeba Amaniyea – The daughter of Sister Carol took the stage by storm adding a young, fresh, and raw dynamic to her mother's performance. Her bio reads, "Musically, she has collaborated with her mother and numerous artists while entertaining audiences throughout the United States and internationally in France, Spain, and Thailand. Nakeeba Amaniyea's multi-genre musical expression speaks to her various influences from Studio One Jamaica, Sister, Carol, Peter Tosh, Bob Marley, Whitney Houston, Stevie Wonder, Harry Belafonte, Mariam Makeba, Nina Simone, Public Enemy, The Roots, and Lauryn Hill to name a few. She infuses roots reggae, R & B, and hip-hop into an eclectic blend for every listener."
Top 3 Wish You Were Here
Femi Kuti – We heard more Femi Kuti covers than we could track. We just saw him play at Floydfest in the good ol' Commonwealth of Virginia. He is freaking brought the African vibrations to the Blue Ridge with an intensity only equaled by the great Miss Lauren Hill in 2014, but she did not have three prolific dancers shaking their booties by her side! Let's get Femi Kuti to Reggae!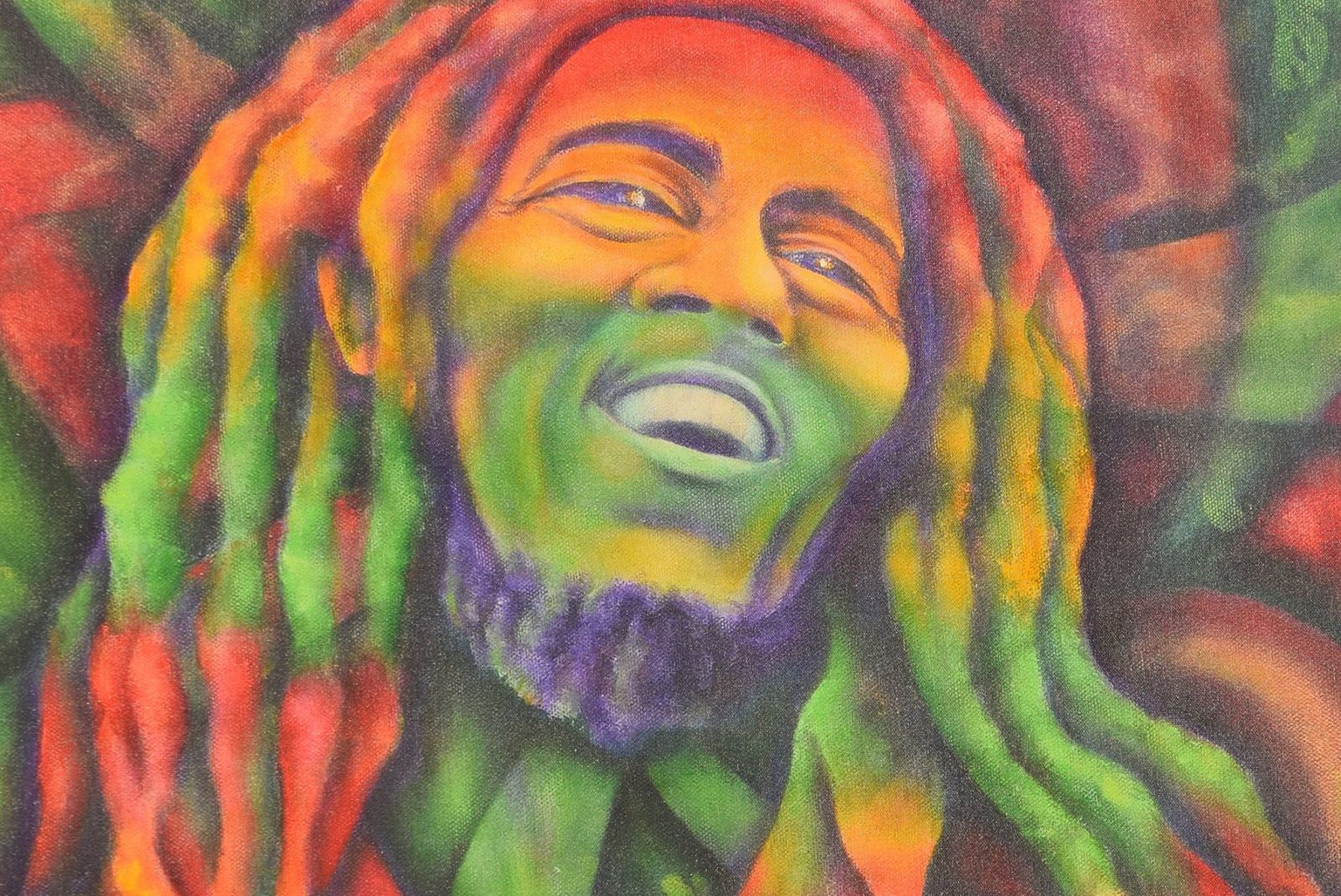 Marley Tribe – Damian, Ziggy, Wailers. Somebody represents the original rastas and the biggest festival and brightest stage in the land. Miss Lauren Hill counts as part of the tribe too, in I and I's mind's eye anyway. In this age of the divine feminine awakening, we must have one of the strongest lionesses of all representing the power of the I am Presence. Jah Rastafari.
Alcyon Massive – Alcyon is an Oregon native who has blessed up the reggae scene with some righteous vibrations. Check out his albums Dreaming the World Awake and Dreadication. Absolutely some of the most Spirit-filled, next-level consciousness inspired lyrical delivery and mystical adventure in reggae/hip-hop that may ever take. Absolutely will love to see him at Reggae 33.
Honorable Mentions:
Jah Sun – Homegrown Humboldt native blessed us with a powerful performance. Check out his 2006 debut album, Height of Light. He gained acclaim in the reggae community with his 2012 album, Battle of the Dragon. He has a new album slated to come out this year. Jah Sun did a wonderful thing. He brought a group of children on stage and sang to them, telling them that they are wonderful, powerful, loving beings. He then proceeded to tell the adult audience that it is up to us to show them, love, while guiding them toward unity consciousness. One love. One heart. Unite.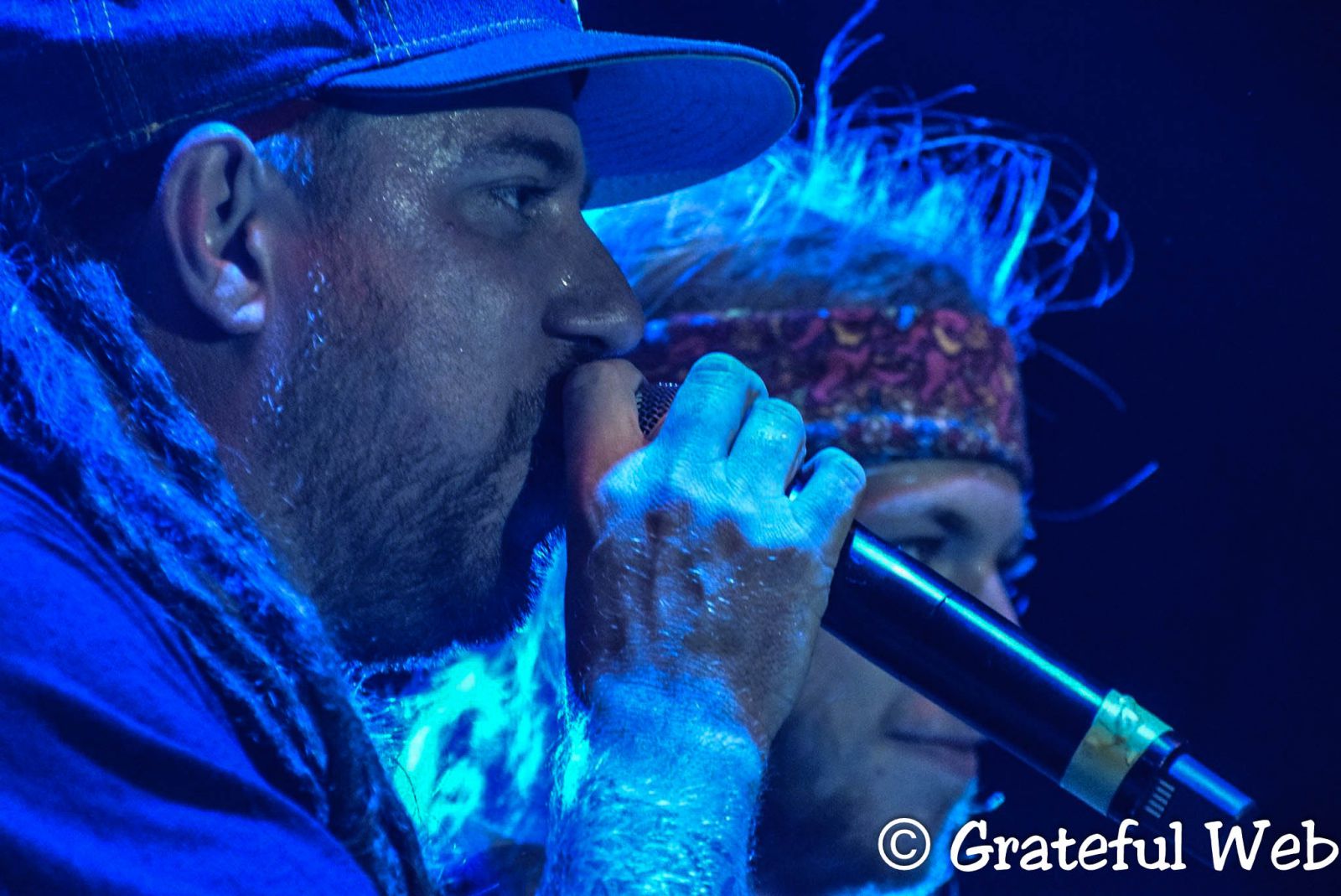 Noah: He drew this magnificent rasta lion. We have not able to locate his last name or website, but check it out! If anyone knows, please feel free to leave a comment so we can link him up.
Samba Da Alegria – Representing as Humboldt County's Community Bateria, a drum group playing mostly Brazilian rhythms. Their drum parade Saturday night was the largest spontaneous assembly of people following the beat I and I have ever seen. Drums, drums, and more drums.
Top 3 Live Painters
Derek Heinemann: https://www.facebook.com/DerekHeinemannART WOW!
Derek Leitch: https://www.facebook.com/derek.leitch.16 Brings the spirit of the wood to life. Awesome stuff.
Logan Walden: http://loganwaldenart.com Spacey. Emotional. Colorful. So far out!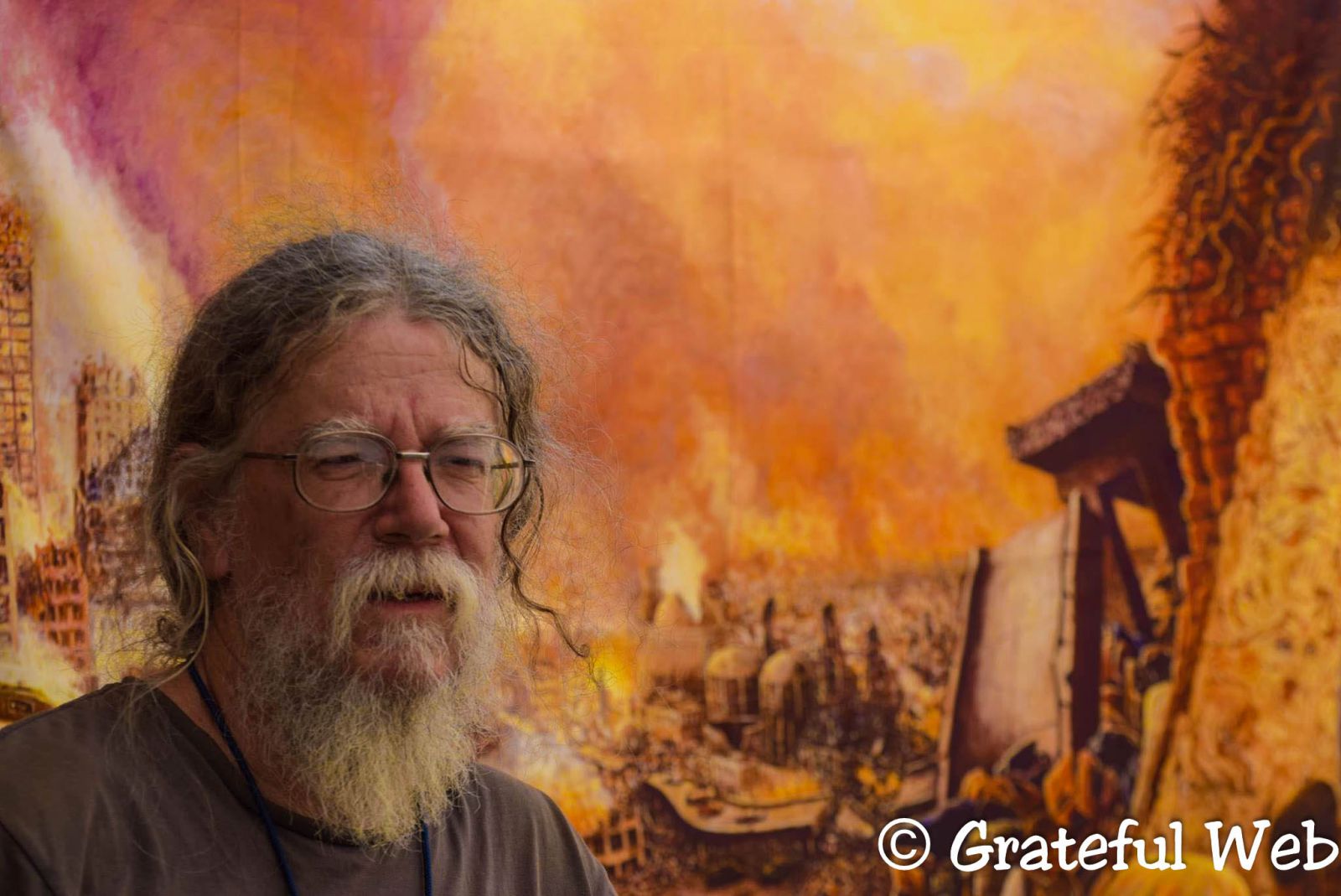 Top 3 Artists
Mark Henson: http://markhensonart.com/welcome Visionary psychedelic art.
Forever Stoked: http://foreverstoked.com Chris Peterson, Peter Pierce, and Charlie Clingman! Awesome flow art!
Top 3 Faces in the Crowd
Agnes Patak – We give thanks to Agnes Patak, MC at Reggae and host of KMUD's World Beast Show and longtime Mateel supporter. Agnes spent most of her time on stage, but we had the serendipitous pleasure of running into back stage. She graciously granted me a few minutes of her time to share some stories with I and I. Thanks for sharing John Trudell's story and some of his ashes with all of our Sunday morning. We give thanks for the daily prayers you blessed all of us with every morning. Thank you for being a shining example for all of us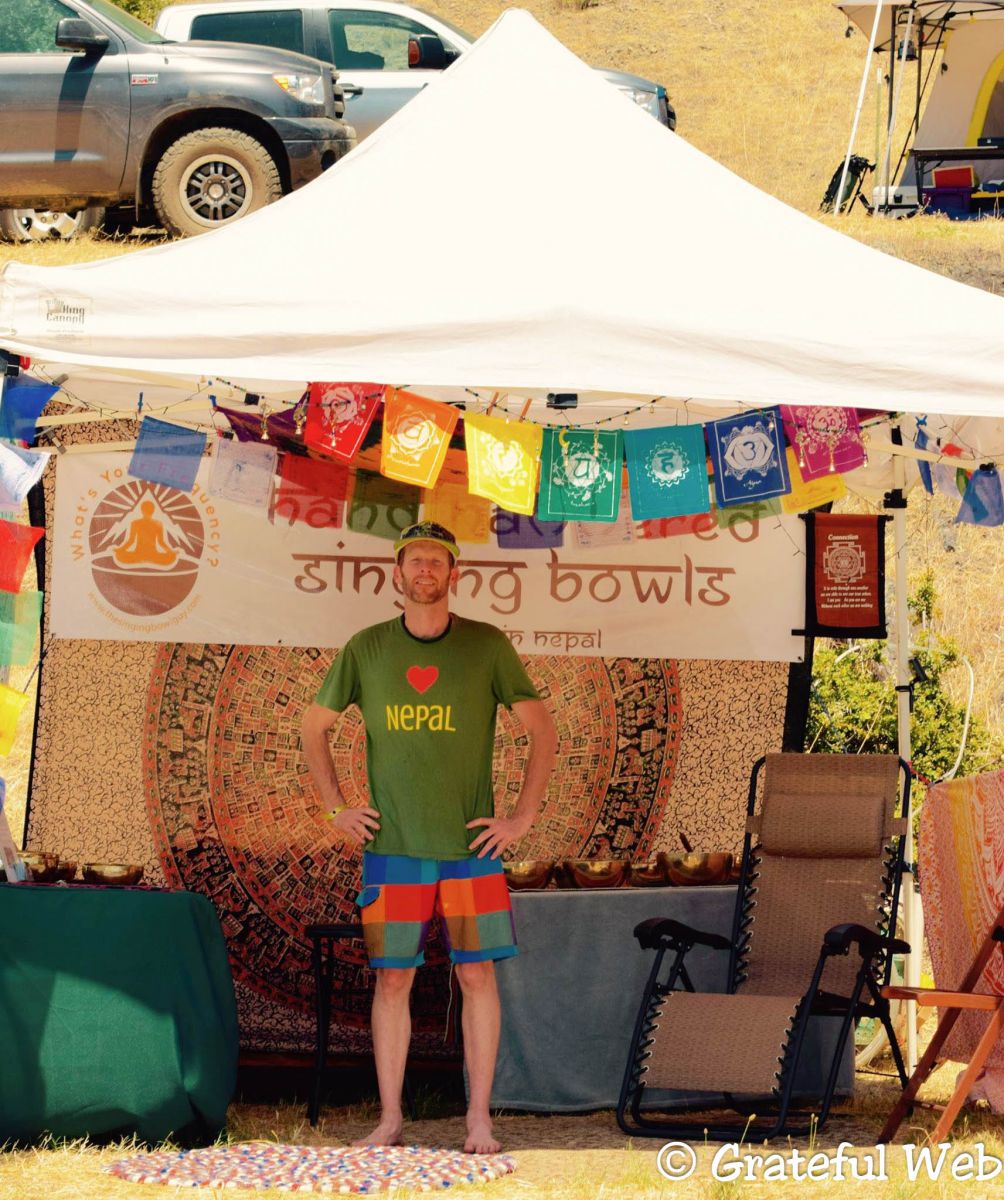 to give thanks for all our blessings with every breath of our being every moment of our lives. Aho!
Sunshine and the whole KMUD crew – DJ at KMUD in Garbersville, CA. Thank you for helping to arrange interviews with the artists and to organize the most exceptional media tent I have had the pleasure to call home base. Well done. Thank you for representing Humboldt County and keep fighting the good fight. Burning down Babylon one song at a time. Keep up the wonderful work.
In response to your question to the Ideals, we think that the farmers must form a union, community, to protect the people and the common good from the selfish and iniquitous interests of corporations, their greedy motives and disrespectful treatment of our Mother Earth. Legalize it and come together as the original leaders in the movement to proliferate righteous medicine for the people. California started this whole thing. Let's legalize it and spread the love, the wealth and the medicine with the world.
Captain Bubbles and The Singing Bowl Guy -- Both Erik McFarland and Captain Bubbles were playing singing bowls and keeping the high vibrations humming along. The Singing Bowl Guy works with and sells Tibetan singing bowls. Erik will ring your whole body with sensational vibrational healing frequencies. He rang my bell and sent me sailing away with the soothing vibrations from his shiny singing bowls.
When Captain Bubbles was not busy working his magic with bubbles, he was making magic happen with three massive crystal singing bowls that could throw your consciousness afloat in the void of noble silence. We did it a couple times, once sober and again not so sober—no alcohol though. The 10-kilogram crystal bowls resonated with all of the I and I; the illusion of separation completely annihilated.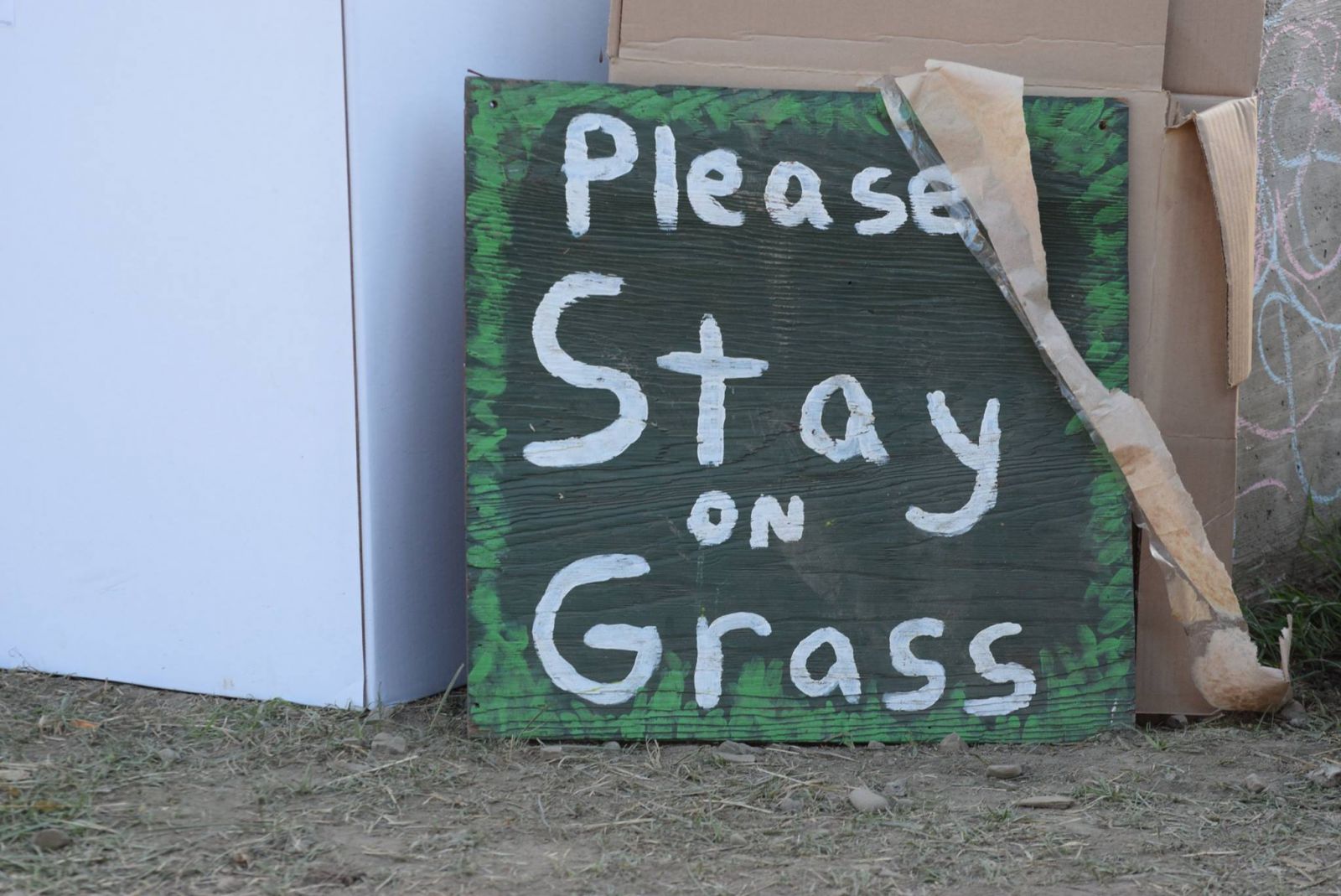 Derek Leitch – Amazing artist. Amazing drummer. Fantastic creator of good times and wonderful wood art. Magical spirit and wonderful energy. Look forward to seeing you at Beloved, my good brother.
The I and I definitely sensed Jah's love and peace protecting all of those gathered together in the name of the Highest! Jah Rastafari. Ensconced in good vibrations and surrounded by shiny, happy, beautiful people really filled us with respect and love for humanity. It truly was an honor to be there.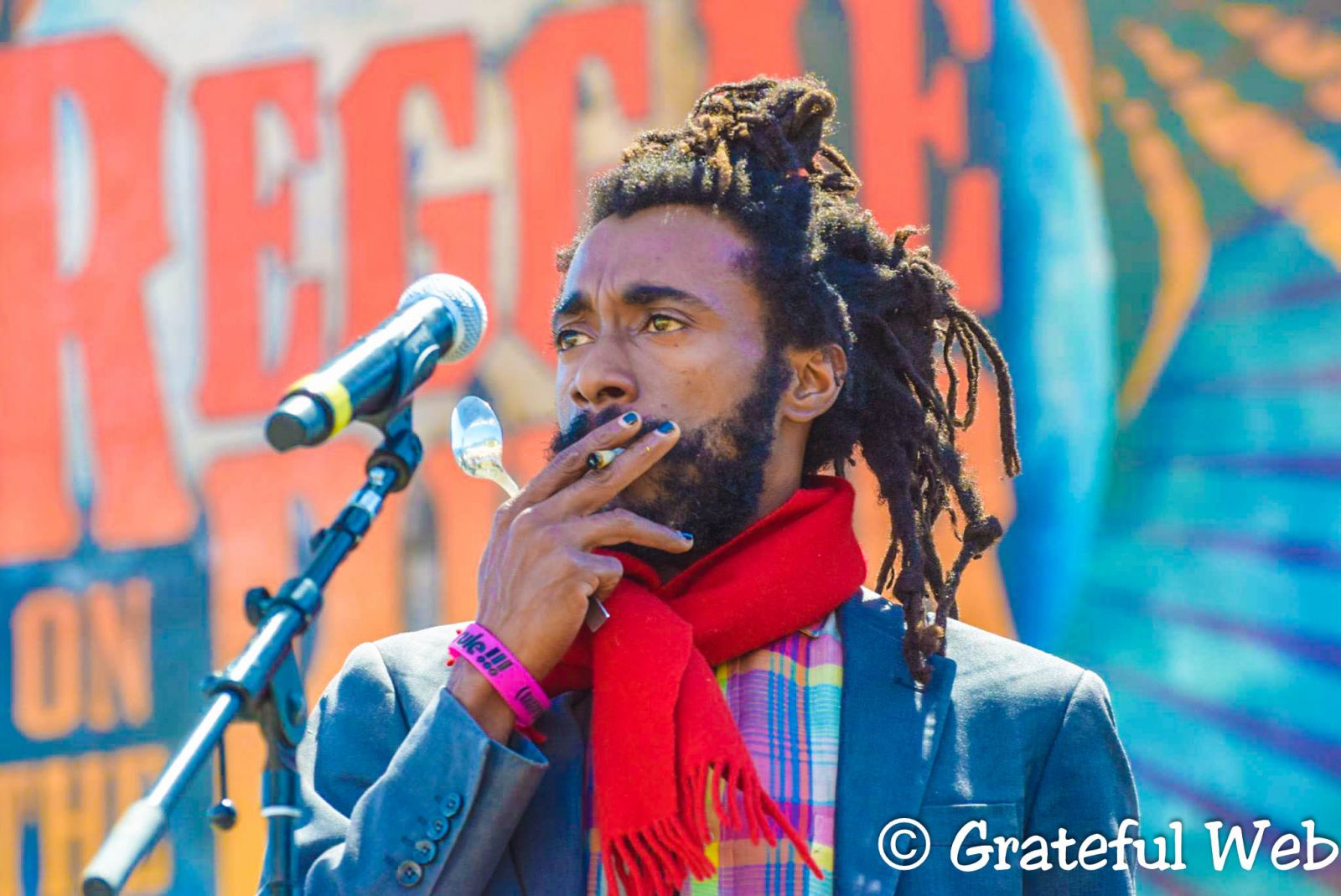 We are grateful for the Walaki tribe for lending us their land. We give thanks to the Karuk, Urak and all the Humboldt County nations representing the righteous vibes at Reggae on the River. Big ups to the non-profit Mateel Community Center for putting on a great event. Big ups to all the employees and volunteers at Reggae for their time and energy. And we would feel remorse if we failed to mention the wonderful media tent organized by KMUD, Redwood Community Radio. Thank you so much for organizing the artist interviews and providing the best media tent we've seen to date. Keep up the good work.
We give thanks and praises to Jah for blessing us up with all the righteous artists and their magnetic performances. Much love, respect, and gratitude for the love and blessings shared among all those gathered at Reggae '16. We give thanks and praises to Jah, the Most High and all the prophets; past, present, and future. Jah Rastafari, Aho Mitakue Oyase, and Amen.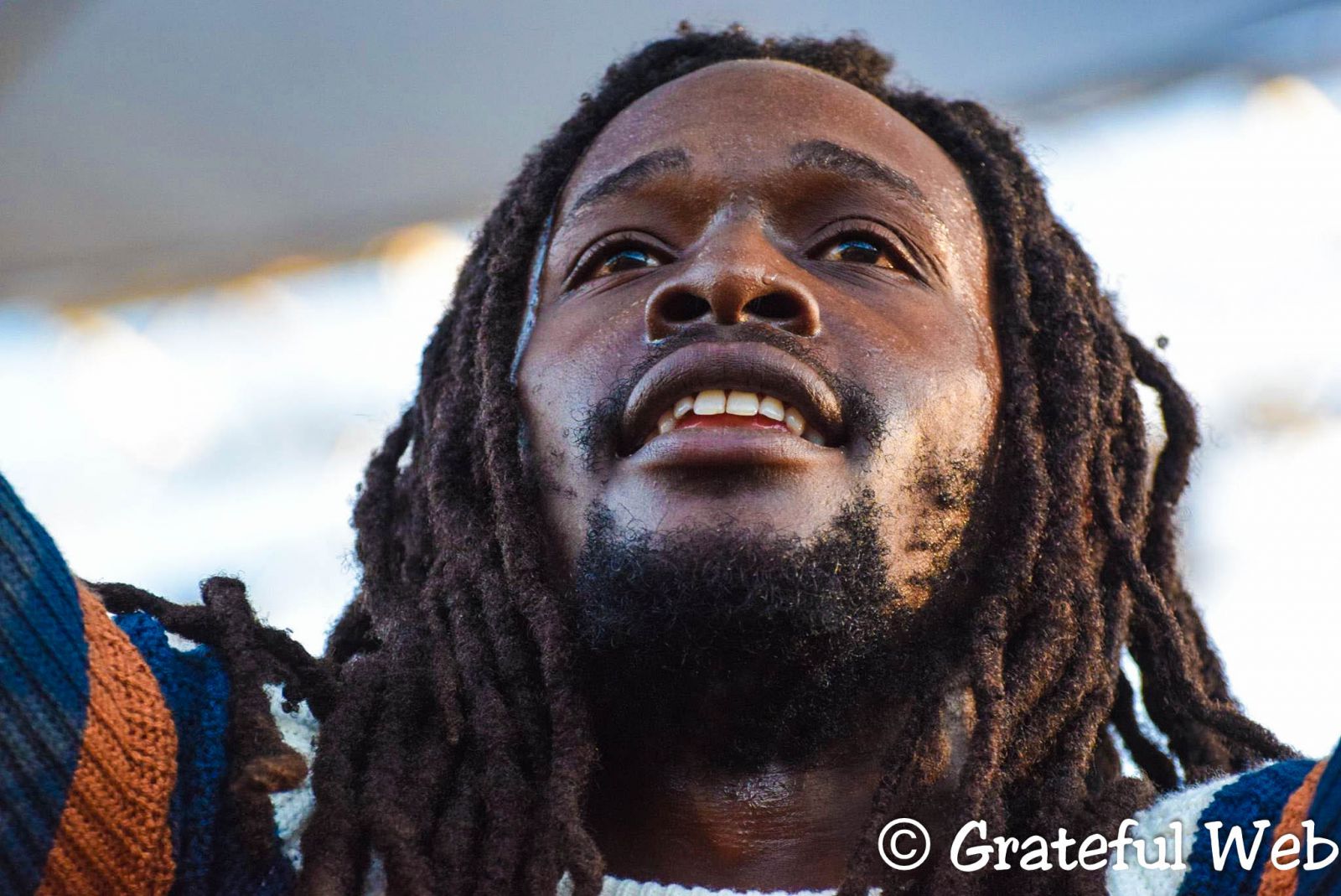 Check out more photos from Reggae on the River 2016.