After a spirited Jazz Fest, the Meter Men (3/4 of the original Meters) and Page McConnell from Phish came to Denver to play a sold out show at the Ogden Theater. They even added another show because of the huge demand for a place to see these legends culminate on stage. The energy was great on this beautiful spring day in Denver, and the opening band was electric as well. West Water Outlaws out of Boulder, CO seemed to me like the new Rose Hill Drive or My Morning Jacket. The lead singer/guitarist Blake Rooker's voice is identical to a young Robert Plant. It was refreshing and striking to hear the band even play in a style that is reminiscent of Led Zeppelin or the Black Keys, which are obviously major influences of the band.After a long break between bands, the main event was on and Meter Men: guitarist Leo Nocentelli, bassist George Porter Jr., and drummer Zigaboo Modeliste joined by crowd favorite on piano/keys Page McConnell walked onto the stage to a warm Colorado welcome. A series of very popular Meters songs started the show off with style. "Fire on the Bayou," "Cissy Strut/Cardova Medley" and "Look-a Py Py" helped to create a Meters feeling show, and the crowd was smiling and dancing to the funk.One can taste the New Orleans in the air, as soon as they warm-up, but although these innovators of funk that defined the highly syncopated second line rhythms and melodic grooves can get any party started, they have not grown that much since the seventies, as far as repertoire goes at least. At times McConnell looked and sounded a bit unchallenged, but being the gentleman that he is, he continued to smile, and stay in his role. "The Dragon" and "Hey Pocky Way" is always a great way for a crowd to boogie to a set break.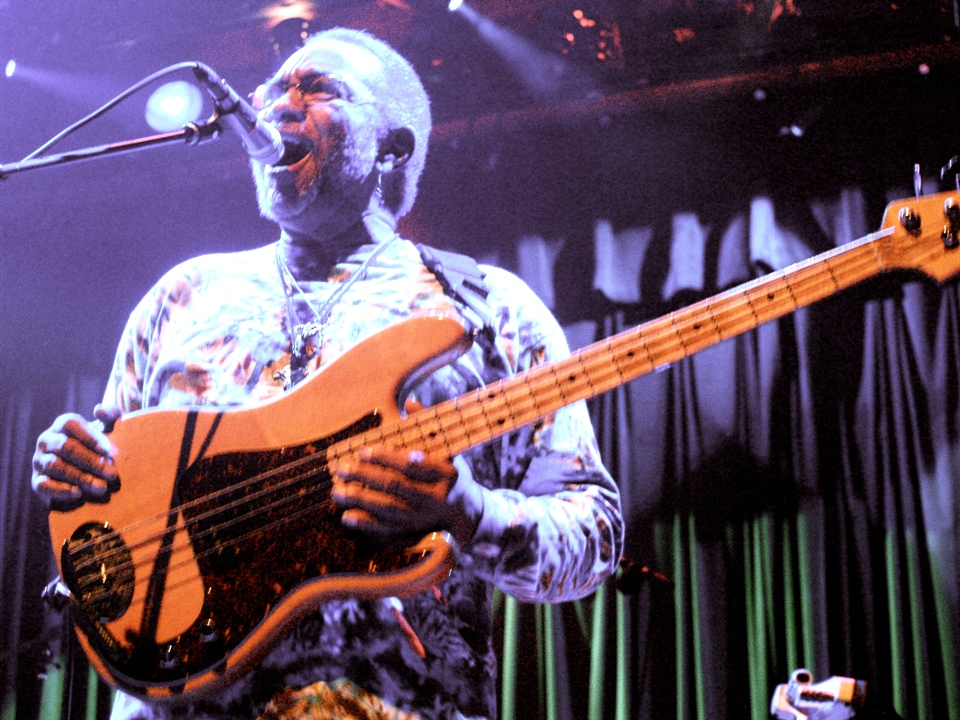 After, the super group came on to open with "The Hand Clapping Song." The crowd was really into it, clapping and shaking around the dance floor to the interactive beats. The second set closer was the classic "Ain't No Use." This upbeat jam was its normal epically long and funky self, and after, they encored with "People Say."This show was a lot of fun, but I do have to say that I was slightly disappointed at the fact that it was solely a Meters greatest hits show. I wanted more. I wanted to hear either a random cover that they all learned together, something original, or a Phish or McConnell cover. I do not put too much credence in rumors that I hear in the bathrooms at venues, but I did hear some phans saying something that seemed to make a lot of sense. I overheard someone say, "Apparently Page asked the Meters to learn a Phish song, and they refused." The reason that it seemed to make sense to me a bit was that George Porter Jr. and Page McConnell appeared to be having the most fun, and I think that it would have made everyone look better if there was some mutual songs that could have been debuted, or else wouldn't they just bill themselves at the Meters.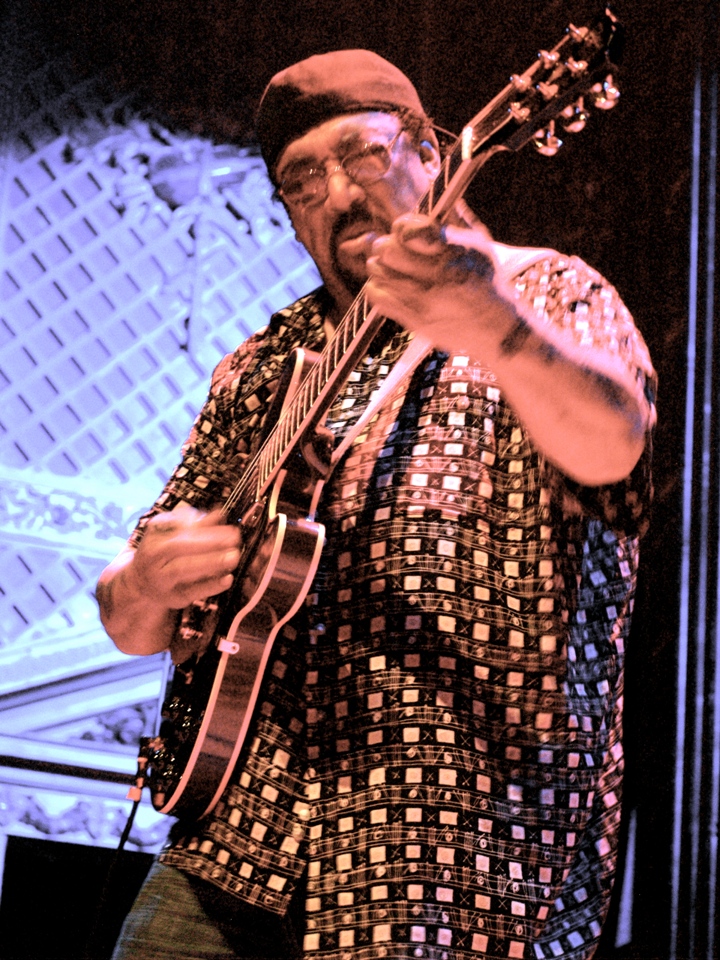 All in all, the show was great. There were too many stars on stage for it to be anything else. I was just hoping for more surprises I guess. There are no more scheduled shows for this collaboration. It was special indeed to see Page play with three original Meters.Check out more photos from the show.