"Y'all wish Ben (Ellman) a happy birthday," Papa Mali preached to the crowd as he strolled off the stage after a fun set of music.  It was the first night of February at the Theatre of the Living Arts in Philadelphia on its famous South Street. Galactic was playing only the second show in their long spring tour, and it was on, N'awlins style.
Papa Mali opened the show promoting his new album with the title track, "Do Your Thing". Papa Mali himself is originally from Shreveport, Louisiana, and when you hear his slide guitar and Tom Waits type voice, he seems to lure you in like a bit of voodoo magic.  His best song of the night was the haunting tale about corruption, crime, and sex in "The Girls from Bulger City."
It was now time for the main event, and Galactic came out swingin' like Ryan Howard on a full count with a smooth "FEMA" and a harmonica driven "Spider Bite". The next song, "Black Talk" can't be forgotten because the repetition of the hard sax constantly reminds me of a rift from one of my favorite shows, Sportscenter. They played that into the Ruckus classic, "The Moil", which is one of my favorite Galactic tunes. The crowd and the band seemed to be sweaty and groovin' hard by this point.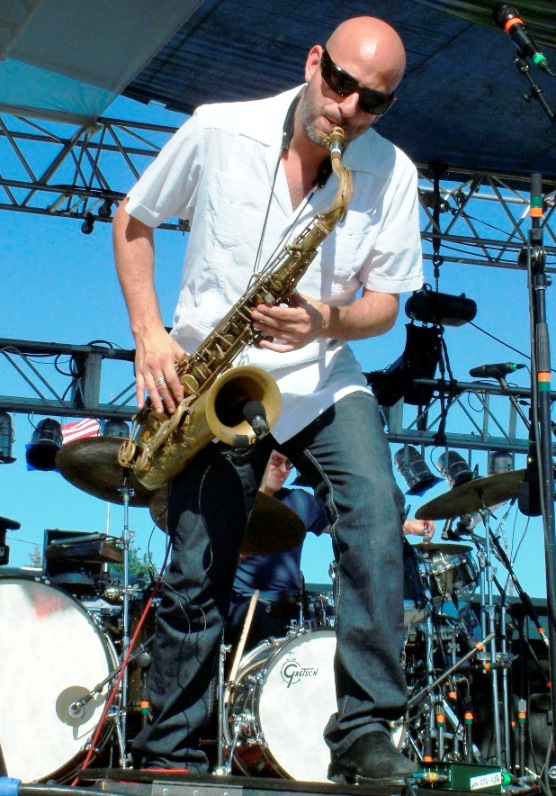 Galactic didn't let up at all, instead, they brought up Papa Mali for "Bottle Up and Go" and Aaron Neville's classy funk song, "Hercules".  The end of the set aroused the crowds senses with a nasty "Bongo the Dog", which led to the first track off of Stanton Moore's new album III, "Poison Pushy". Stanton introduced the song himself, then quickly punished his drum kit like John Bonham after a few vodka drinks. Speaking of John Bonham, I recently saw an interview with Galactic guitarist Jeff Raines on Jambase, where Raines explains his new interest in Led Zeppelin. It was interesting to read that and then hear a "Bonzo's Montreux" type solo by Moore, and shortly after, the band moved into a crowd pleasing "Immigrant Song" to close the set.
The second set began with a long machine gun fast "Shibuya". The power of the drums led into the power of the JB's funk classic hit "Hot Pants". The funk was turned way up in the building between "Hot Pants" and "Sunday Araq". I heard hints of Stevie Wonder while Rich Vogel was sweating over the clavinet, one of my favorite sounds in the world. Then, it was time for another visit from Papa Mali for "Jump Into the Fire", Al Green's "I'm a Ram", and Dr. John's "I Walk on Guilded Splinters", which were all dripping with soul. Deep down inside I have to admit, I was hoping that Dr. John himself would come out for a visit due to the fact that he was playing the next day at the Grand Opera House in Delaware.
Next, Rob Mercurio and Rich Vogel laid down the thick bass scary walking sounds of "Metermaid" into a very trippy fusion funked "2 Dots". The crowd was electrified! Finally, they closed the set with the Jimi Hendrix hit "Manic Depression". The two song encore was the detonated sweet melodic sounds of "Licorice", which is the second song off of Stanton Moore's III, which felt like a high speed waterslide and "Quiet Please" an old jazzy Galactic groove.
Galactic has mastered modern funk as we know it and taken it up a notch.  They are innovating more and more through every album and tour. I really feel like more than ever they are sounding like a tightly connected band. It's as if they are one person producing this round sound that keeps people of all ages jammin' through the night.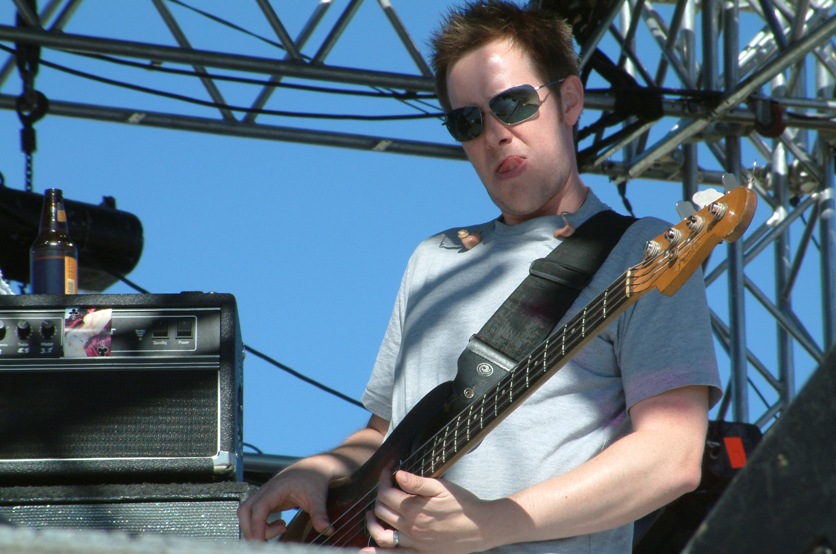 Be on the look-out for their new hip hop centered album that should hit shelves in the fall of this year. They have been co-writing tracks with Gift of Gab from Blackalicious, Ladybug of Digable Planets, J5's Chali 2na, and many others including some New Orleans masters like Big Chief Monk Boudreaux. In addition, don't miss Galactic at Langerado or Jazz Fest this year amongst the many other dates that they are playing throughout the country.