It was the first super chilly night in the mountains of Colorado at one of the most beautiful venues in the country. That made the crowd super intimate for the progressive breakbeat house trio. These Canadians are no strangers to cold weather or Colorado. Their shows in Boulder and Denver in the spring attracted many long-time fans. This show was even better than those a few months back. I saw the Boulder Theater show, but there was something about the magic and music of this night that made it the show to see.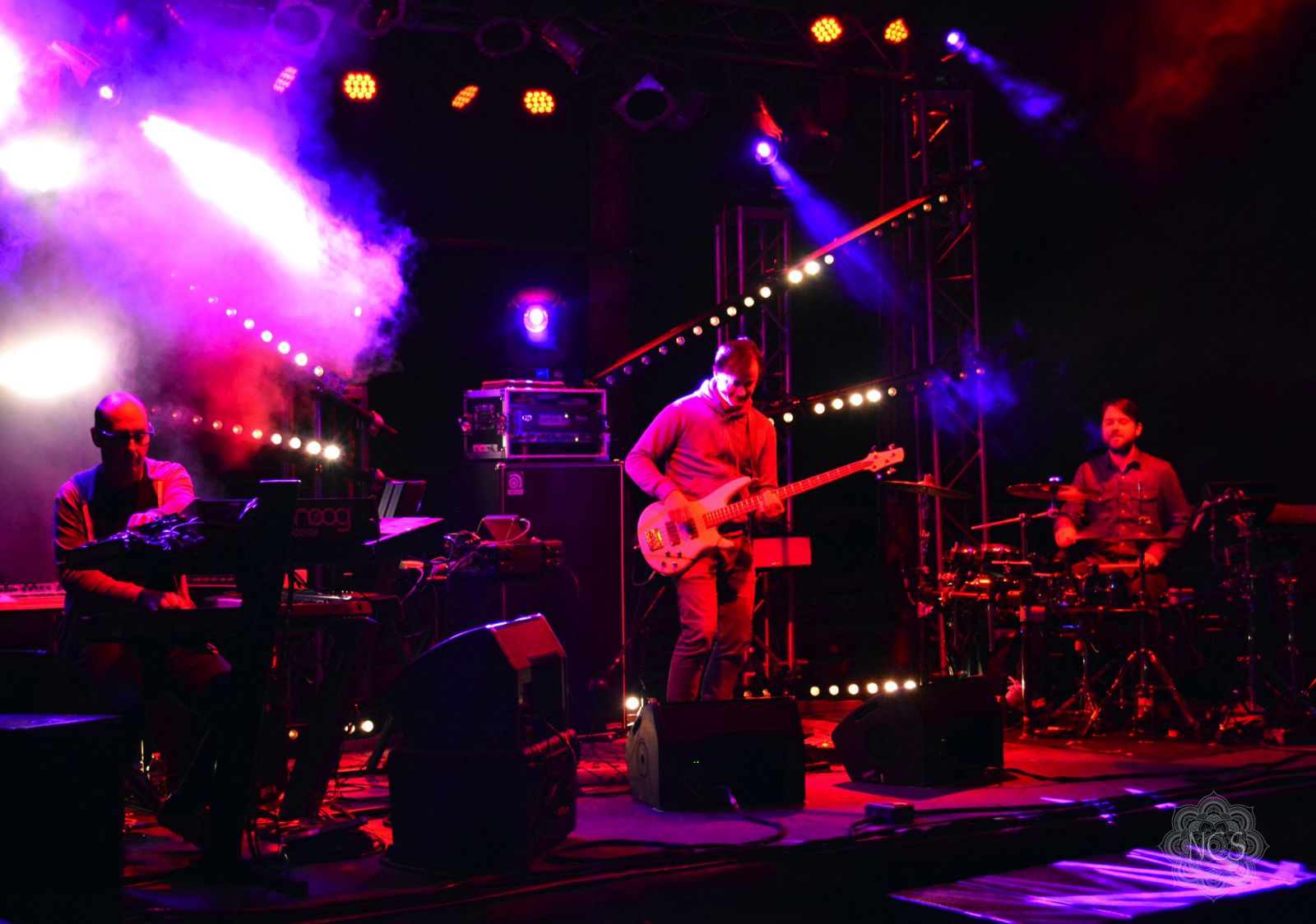 The New Deal has been on the forefront of the livetronica scene since the late nineties. They thrive because of the quality of their live shows and the dedication of their fan base. These jazz musicians found their sound while experimenting and improvising. There are no machines doing the work in this band even if the audience hears a repeated sound by keyboardist Jamie Shields.  Bassist Dave Kurtz says, "In the last few months we've been pushing ourselves to work with new sounds, new styles, new ways of arranging jams, and the stuff we've come up with has felt great and exciting to us as a result.  We're listening back to the board tapes of all the shows and finding the parts, even if they're just a couple of seconds long, that sound the most inspiring and then building studio recordings around them.  In some cases we'll glue a bit from one show in one city to another completely unrelated piece from another town, and create something we'd never have come up with in either just a live or just a studio setting." This was evident at this show.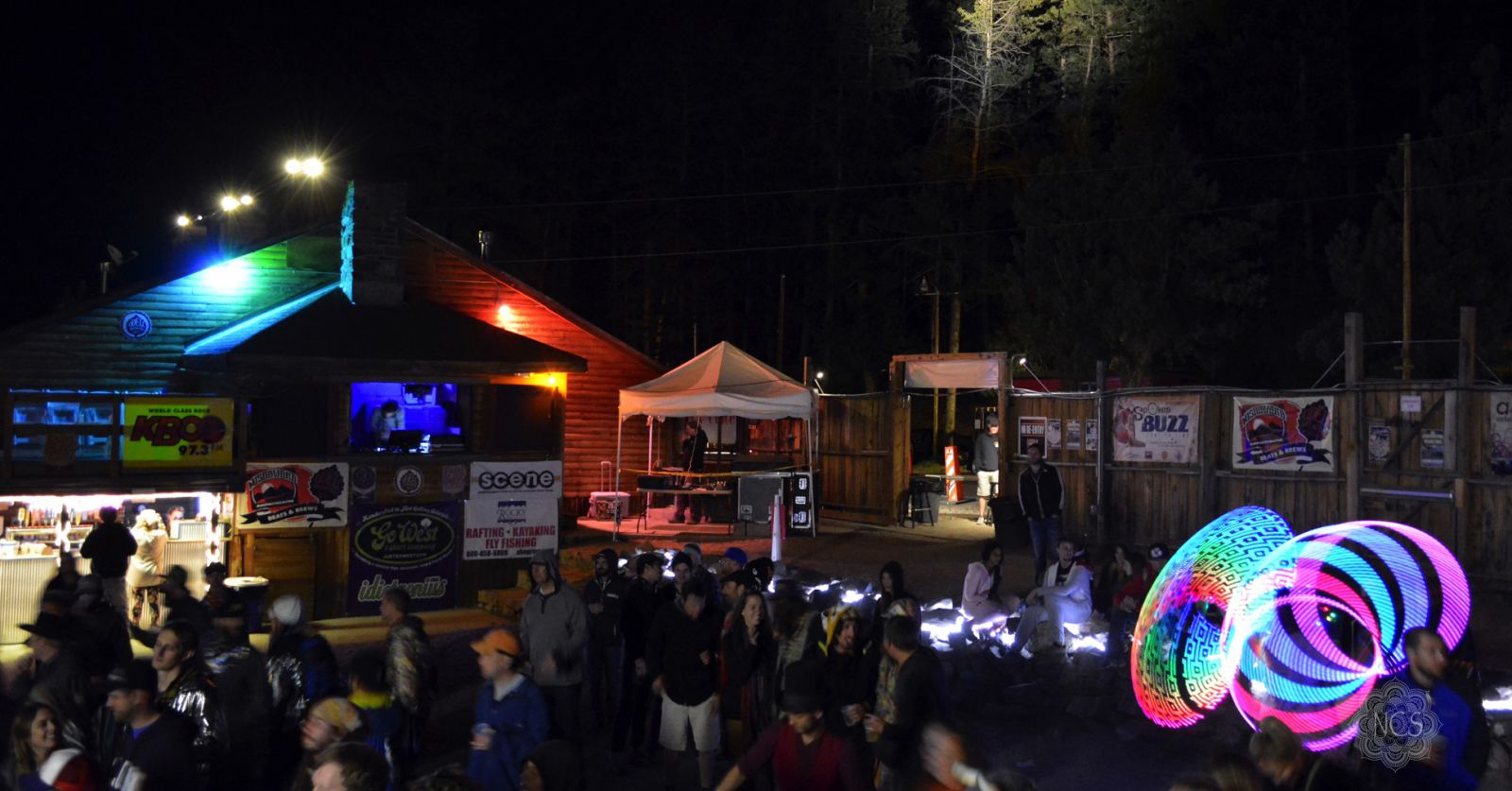 The first set was a great start, but the second set was a non-stop electro dance party. They found their groove about four songs in, and the cold crowd was warm. The bass sounded like the old school David "Murph" Murphy rubber band sound. I loved the 80's feel that concluded that first set. The second set opened with "Gone by Gone," and the crowd knew at that moment that the band came out swinging. One of their final songs was also another favorite of mine of the night. "Sub Sky" brought us to promise land at one of the most beautiful locations to see live music.