Golden Gate Park hosted San Francisco's 6th Outside Lands Festival this past weekend, bringing in scores of talent ranging from musical to culinary to comedic. The festival sold out more than a month in advance, yet the grounds felt deceptively spacious all three days. Although the fog hardly let up all weekend, two things were clear: the leggings-as-pants trend is here to stay, and the comedy aspect of Outside Lands has been severely underrated thus far.
Most people turned up for the music, and rightly so: where else can you see the legendary Paul McCartney perform three hours of Beatles' hits and less than 24 hours later, watch a freshly-reunited Jurassic 5 take the very same stage? The weekend brought forth riveting sets from Phoenix, the Yeah Yeah Yeahs, Vampire Weekend, The Mother Hips, Wavves, Matt & Kim, the Tallest Man on Earth, and Grizzly Bear. Understandably surprised that more than four people had shown up for their set rivaling Sir Paul, Yeasayer presented an energetic alternative to the lone Beatle, before wrapping it up with, "Thanks for coming; we're gonna go watch Paul McCartney now!"
Nine Inch Nails returned with a well-tuned vengeance, while Hall and Oates complemented the dreary Sunday afternoon with an hour of cozy classics. Bob Weir shook things up a bit by joining both the National (Friday) and Willie Nelson & Family (Sunday). The Red Hot Chili Peppers turned up the heat closing out the festival on Sunday night, subconsciously implementing the "dance or get lost" vibe that their former tour-mates Fishbone brought to the stage earlier in the day. Almost every performer noted the electricity that came alongside sharing a bill with Paul McCartney.
Even with three full days to explore the grounds, I still don't feel like I caught it all. (And even when I thought I did, a full-fledged marching band would appear out of nowhere, proving me wrong.) Between Outside Lambs, Beer Camp, Digital Detox, Chocolands, and Dr. Flotsam's Hell Brew Revue (a carnival-themed stage tucked in MacLaren's Pass with a lineup that doesn't even appear on the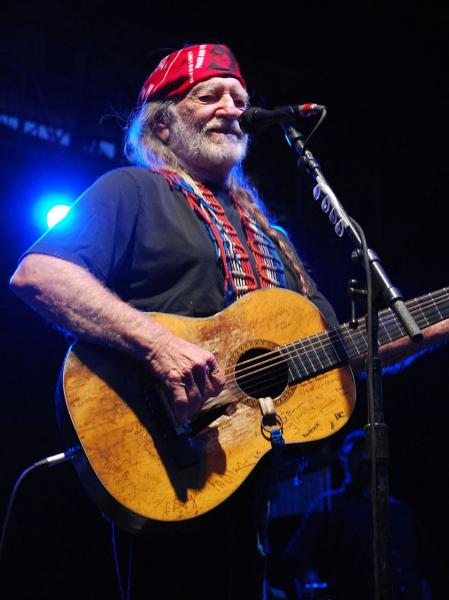 printed schedule), sometimes I felt like I hardly had time for the main acts. When I wasn't balancing a chocolate-dipped brownie (which I still regret) with some killer chicken-fried French Fries from the booming food truck that is Bacon Bacon, my feet were planted in line for the comedy tent.
The Barbary, host to Outside Lands' comedy lineup year after year, is tucked immediately to the left of the festival entrance, encouraging attendees to walk right past it in search of bigger and better things. And to that, festival organizers, I say thank you. Although Outside Lands attracts tens of thousands of people every year, the Barbary—one of the world's few remaining Spiegeltents—holds just around 400. Comedy shows are free to all festivalgoers, but you must pick up a separate ticket to attend a show. Outside Lands fails to advertise the limited capacity (or the process, for that matter), so if you show up next year with comedy in mind, stop off at the Barbary first to get the story straight.
You're probably thinking that the comedy tent sounds like too much of a headache to deal with. Guess what? You're wrong. The Barbary is the hidden gem of Outside Lands, so much so that I'm tempted to fib about flat beer and rude staffers, none of which I encountered. This year, the Barbary was filled with some of the funniest, filthiest comedians on stages today. Friday kicked off strong with sets by Maria Bamford (Louie, Arrested Development) and Eugene Mirman (Flight of the Conchords, Bob's Burgers). Roastmaster General Jeffrey Ross ripped into San Francisco during his first set ("You guys were overly-pretentious before Portland made it cool") before finishing up with a rare musical number. However, he saved the real surprises for his second set, when he brought Mr. San Francisco himself onstage, Bob Saget, accompanied by the beloved John Stamos (who knows a good festival when it's handed to him, and hung around for the entire weekend, even joining Willie Nelson onstage to play some bongos). Ross, along with Chelsea Handler pal (and Burning Love scene-stealer) Natasha Leggaro, used their respective time slots to test out some bawdy material for the upcoming Comedy Central Roast of James Franco.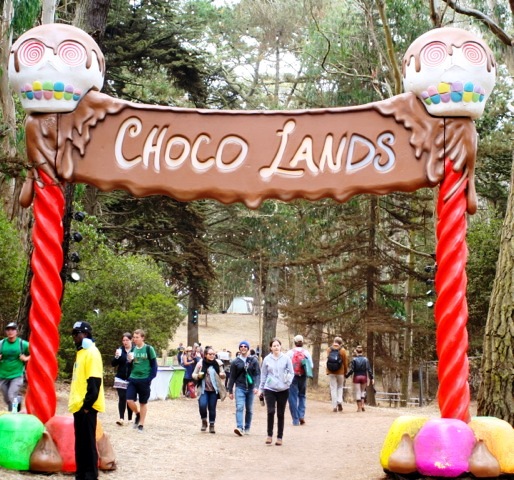 Rob Huebel (Childrens Hospital, Burning Love) single-handedly hosted a few sets of Crash Test (a variety comedy show often held in Los Angeles with co-host Paul Scheer), featuring the likes of the hilariously deadpan Morgan Murphy, The Kids in the Hall legend Bruce McCulloch, and unassumingly brilliant Joe Mande (writer for Parks and Recreation and Kroll Show). Without a doubt, however, Craig Robinson (Darryl on The Office, iconic "I seent it" Mattheson in Pineapple Express) stole the show on Sunday. The exuberant actor proved why he was sitting pretty without any cameras rolling by performing a medley of music and comedy with the help of his band. He got right down to business with a celebratory song in which the only word was "CRAIG!" but followed it up quickly with soulful renditions of "You've Lost That Lovin' Feeling," "Summer Nights," and "I Will Survive" interspersed throughout comedic comments and pleas to the ladies to "Take Yo Panties Off" (a song Robinson recorded with Snoop Dogg for "The is the End"). As far as I could tell, all panties remained in place, but had Robinson played a larger stage (hint, hint, Outside Lands), it's safe to say there would have been panties-aplenty in the air.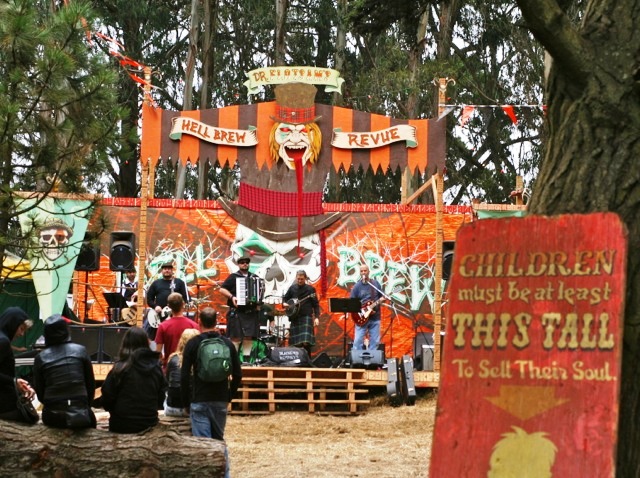 Despite the consistent gray weather, Outside Lands seems to have it all mapped out. This year was no exception. With enough stages to avoid any act you simply can't stand, yet close enough proximity that you can travel from a fist-pumping A-Trak set to the calming croons of The Head and the Heart in under 20 minutes, you're guaranteed to have missed something if you skipped out this year. When you're lining up your schedule next year, don't forget to take a look at the comedy. And if you show up ticketless to the Barbary hoping to waltz in last-minute, just wait for me to come out after the show so I can say, "I told you so."