Outside Lands is in its 9th year but you wouldn't know to look at it. In some ways it feels like a brand new festival, while in others it's clear that it's far from amateur. The smooth operations, from getting fans through the gate without much wait to having eco-friendly workers to help navigate which bin to put your trash in (compost, recycling, or landfill), are just a few pieces of proof that Outside Lands really has their shit together. And despite having an expansive history under its belt, the magical festival that takes over Golden Gate Park for the best weekend in August manages to keep it crisp year after year.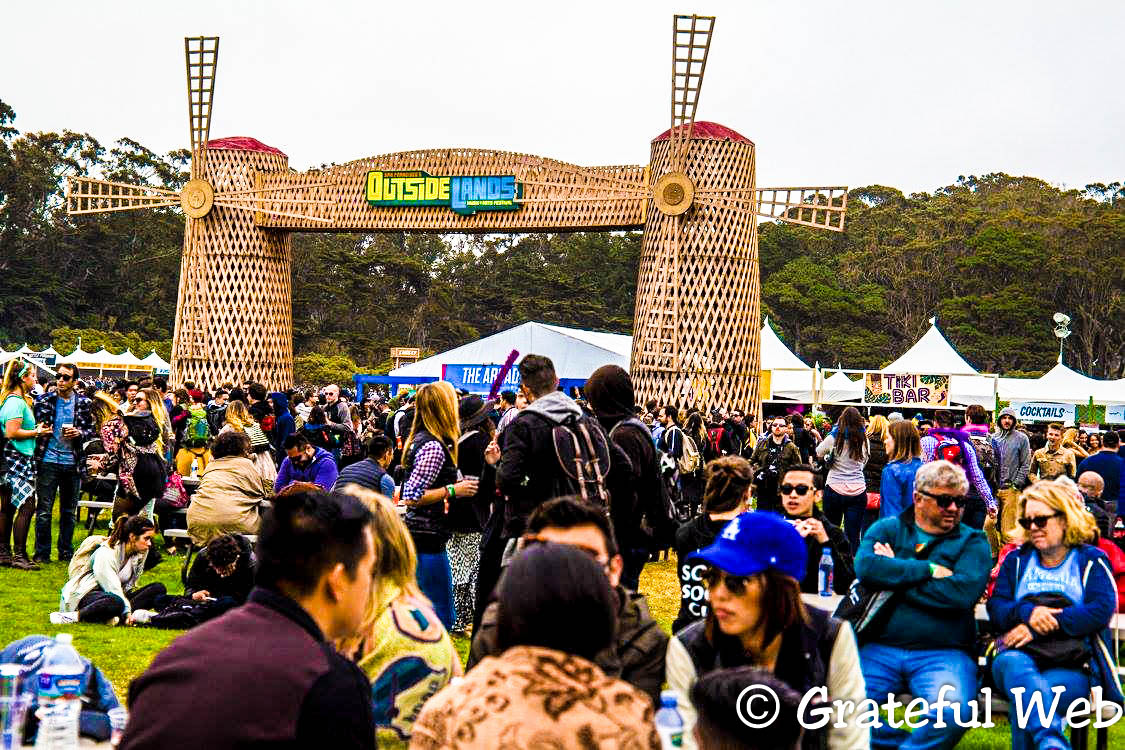 This was my 5th year attending Outside Lands and until this year, I've never left with any lasting regrets. They step it up a notch every year with new features and events but this year it seemed to be on a new level, potentially preparing us for next year's 10-year celebration. There was hardly any time to stop by the Cocktail Magic pop up in MacLaren's Pass (not to mention ChocoLands) and I didn't even make it to a single comedy show, one of my favorite aspects of the whole fest. It took me two whole days to realize they had (thankfully) moved the comedy stage back to its original location after an attempted relocation last year.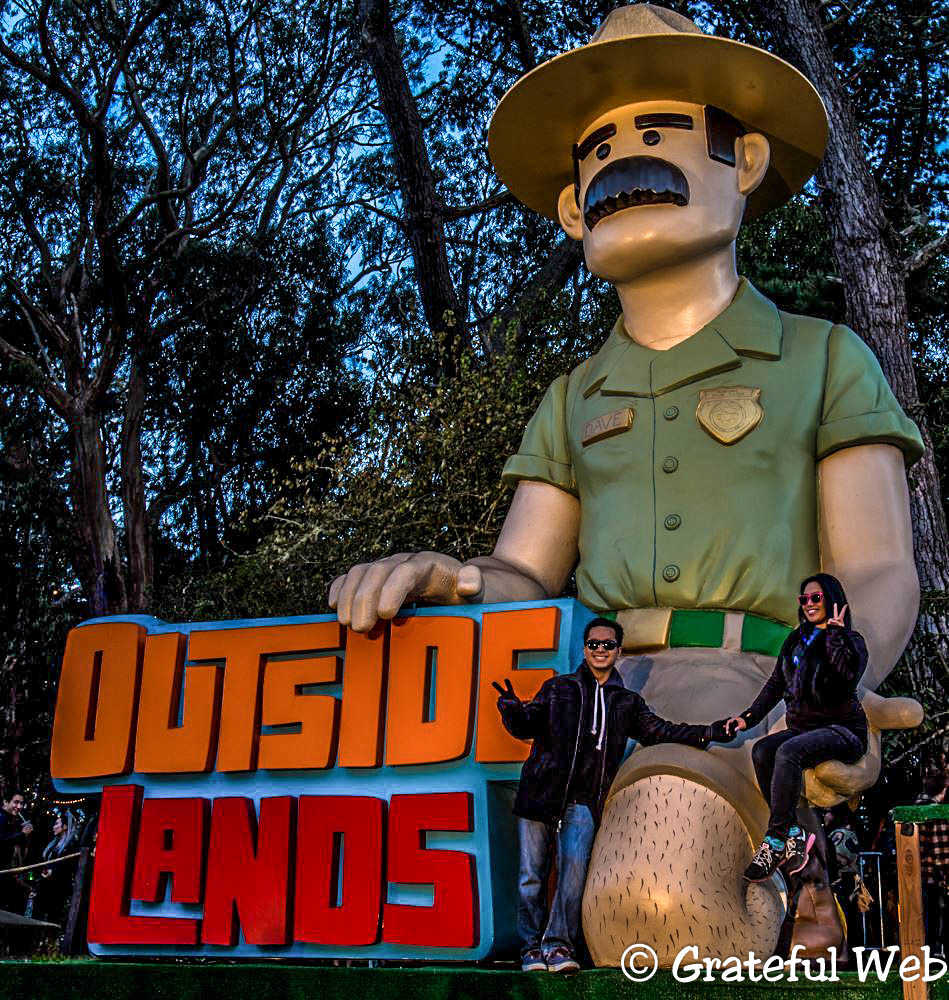 I spent a solid amount of time scoping out the food. Outside Lands is well known for its gourmet approach to festival food (this year I spied two different Bacon Lands posts in addition to the Bacon Bacon food truck) and while that's definitely high on the list of its many highlights, it will occasionally come back to bite you in the ass. This year it bit me in the form of baked potato tater tots. Technically it bit me last year and I became an immediate slave to the flaky yet crispy buttery nuggets of love, only to spend much of this year feverishly scanning the menus on my walks between stages, straining my eyes as my heart sank lower with each new tent. Perhaps I should have simply combined the spicy tots with the loaded baked potato nachos, but something tells me it wouldn't have tasted quite the same as the little pockets of dreams I remember so fondly.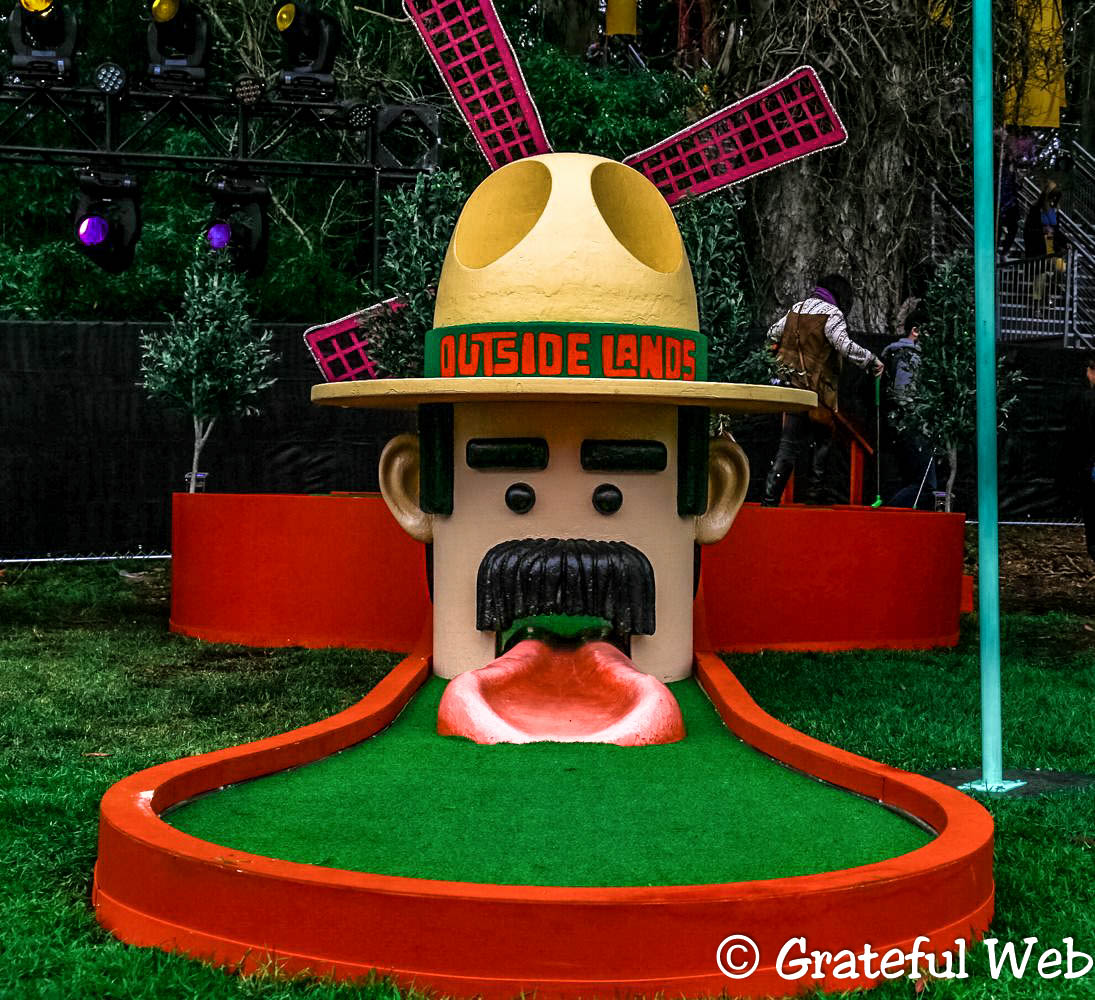 The only thing fresher than the food is the lineup. Of course, Outside Lands always pulls in a crowd with a few legendary-in-their-own-right acts—usually a balance of expected (nonetheless exciting) performers and legit left-fielders. This year they nearly ran the gamut with the reunited LCD Soundsystem, the oft-elusive Radiohead, and the great Lionel Richie. But in smaller print, the foundation of the lineup was built on a handful of bands who are perhaps relatively new to the recognition (or not) and oh-so-deserving of it. These bands weren't hitting a few buttons and waving their arms along with the audience for the next 40 minutes. They weren't even standing onstage playing instruments, trying desperately to tweak their songs so they didn't sound just like the band playing two stages over. No, the real MVPs of Outside Lands were the ones who brought some undeniable soul and a good amount of funk to the gray, 60-degree days.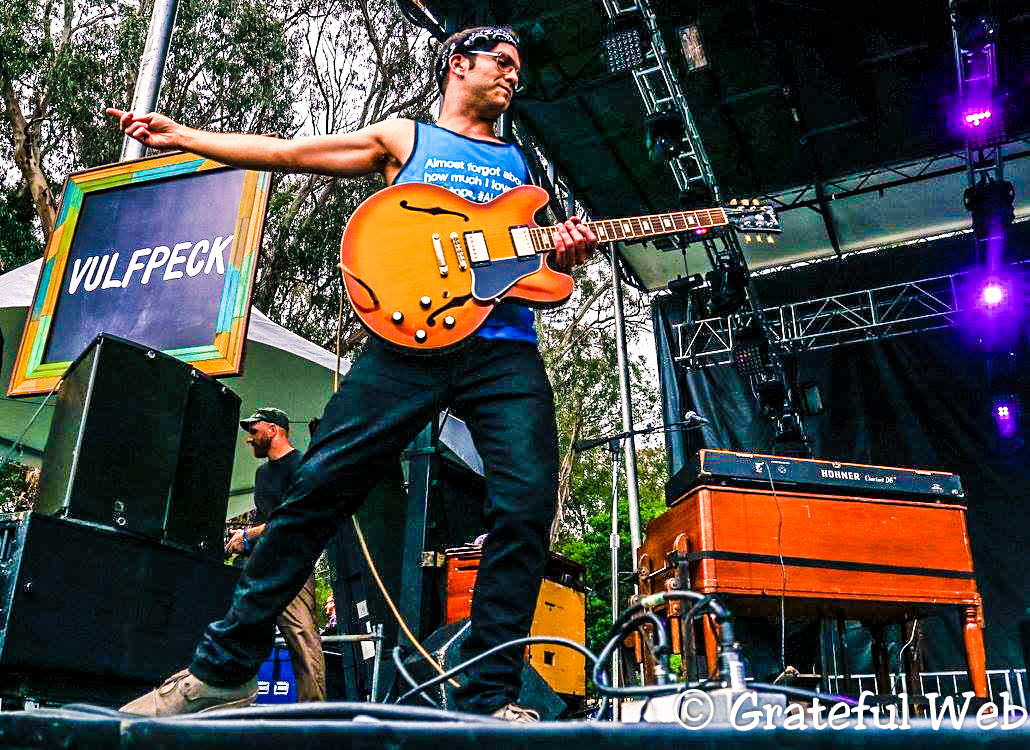 It's entirely possible that the best show of the weekend occurred on Friday at 3 PM. Vulfpeck took the Panhandle stage to an elated crowd, launching right into a spirited set that could have easily continued into the night without complaint. The Los Angeles based funk band brought out Joey Dosik to showcase his saxophone skills, while Theo Katzman and Jack Stratton spent the rest of the set seamlessly swapping instruments.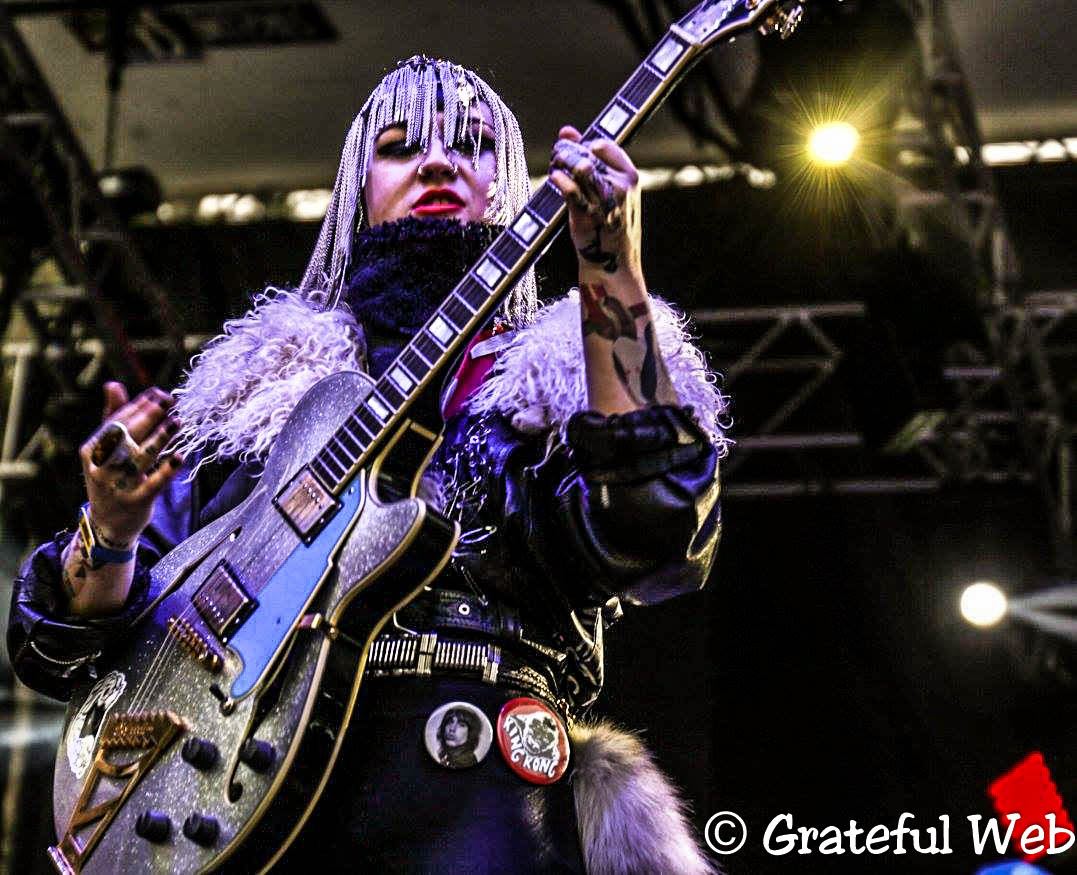 Later that night Hiatus Kaiyote took the same stage, bringing a jazzier funk to it with certainly the same amount of soul. Festival attendees who were previously unaware of the Australian, self-described "multi-dimensional, polyrhythmic gangster shit" quartet were visibly entranced, in small part by lead singer Nai Palm's striking appearance but ultimately by her otherworldly vocals intertwining with the band's silky smooth beats.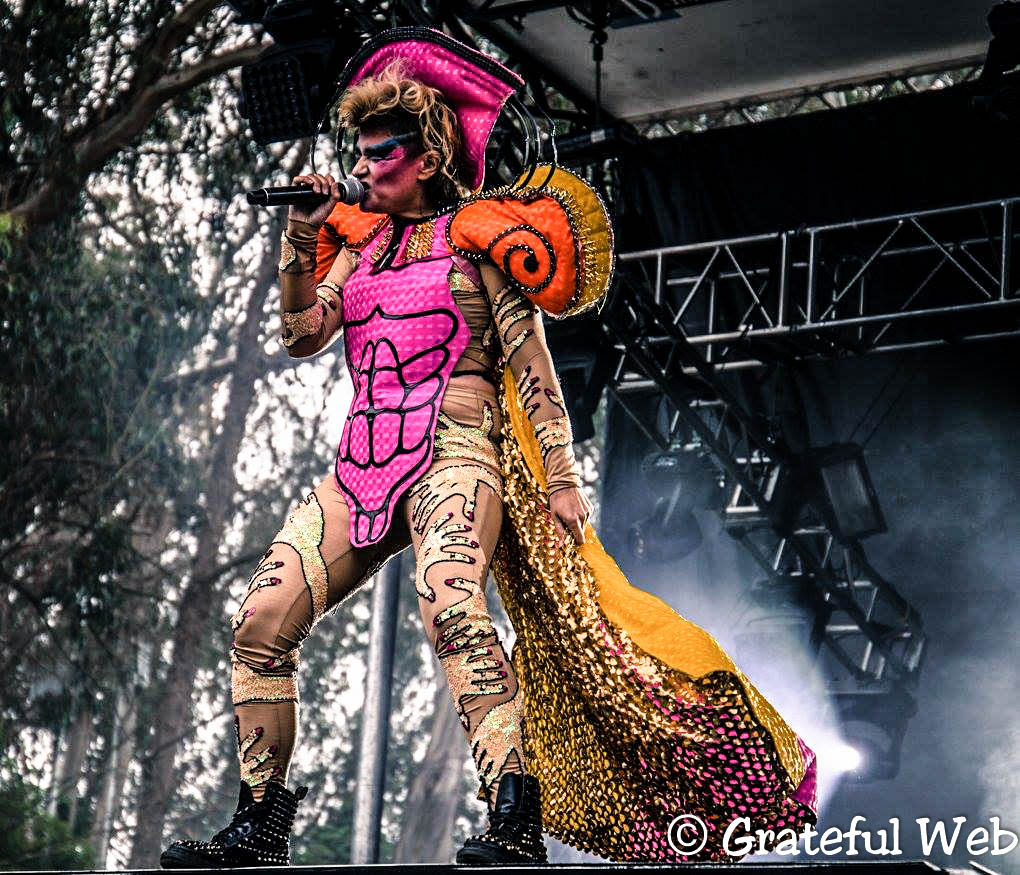 The following night, just after Peaches joyfully violated the Panhandle Stage, fast-rising star Anderson .Paak hopped on to bring his new breed of soul to the masses. Along with his impressively funky band the Free Nationals, .Paak delivered a hard-hitting performance filled with groove and grit; the near-suffocating crowd bringing back memories of when Kendrick Lamar didn't play the main stage last year.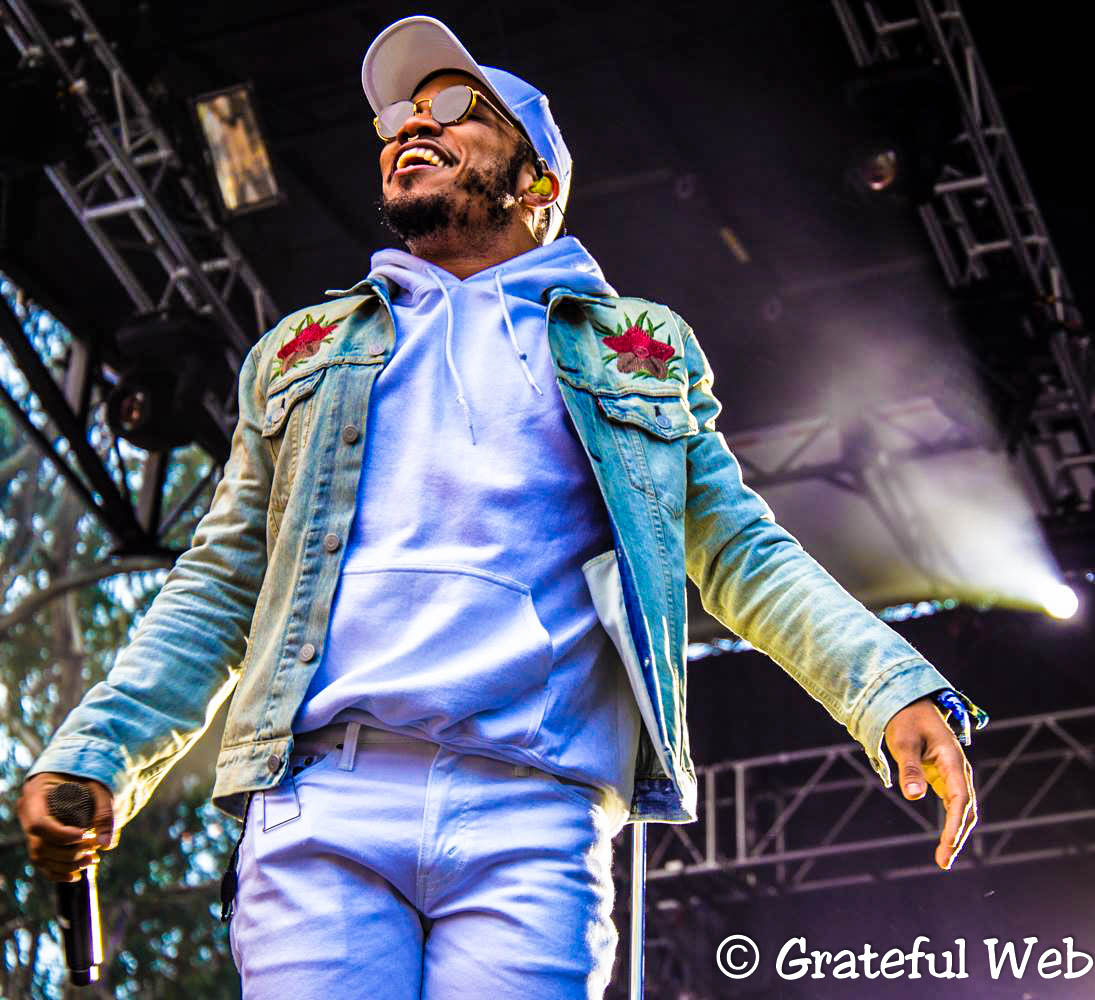 Lionel Richie closed out the festival's main stage on Sunday, but there's no doubt the show was stolen by 23-year-old Chance the Rapper who performed two hours prior. Chance brought much of the gospel-influenced hip hop of his latest release Coloring Book to a crowd that seemed to have no end. Along with the jazzy sounds of Donnie Trumpet and the Social Experiment, Chance put on such an enthralling show that nobody seemed to mind he showed up late and finished early (like most men).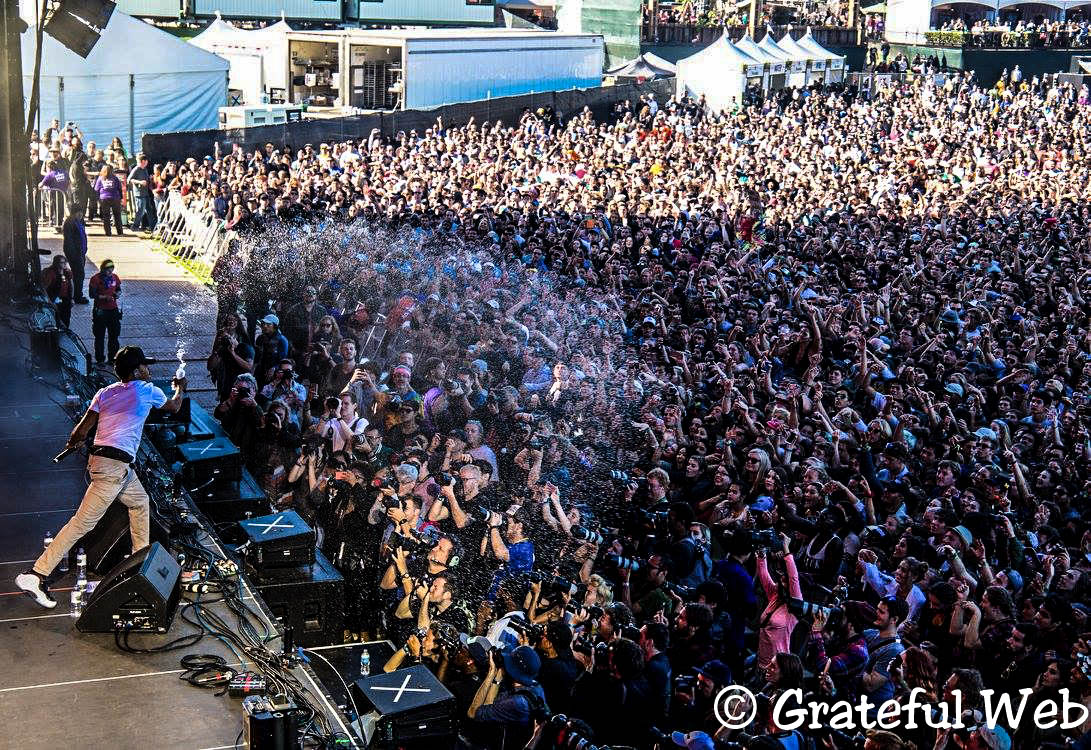 The fresher faces were in killer company in Golden Gate Park. The Sutro Stage hosted the iconic duo that is the Claypool Lennon Delirium, as well as the limitless Sufjan Stevens and the incomparable Ryan Adams. Across the park, Lettuce ended the Panhandle Stage's banner weekend with a carefree, ferocious performance on Sunday night.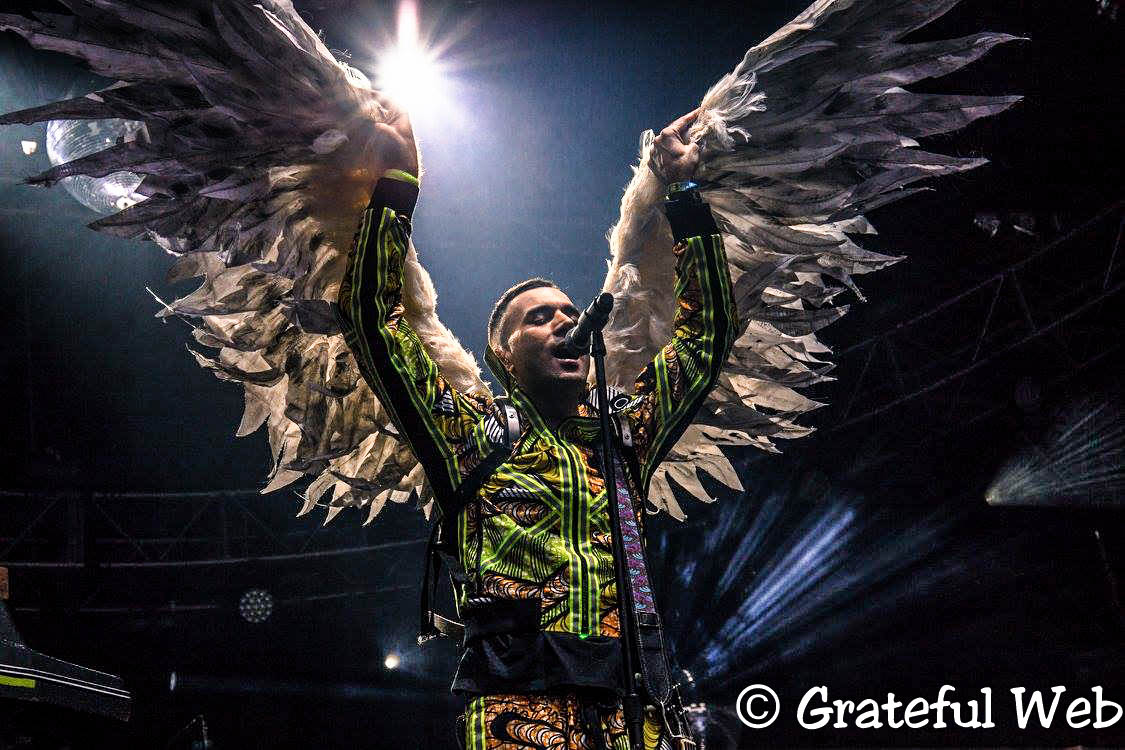 On Friday, I made friends with a guy who (like myself) was wearing a Run the Jewels shirt. We talked about all the other festivals we've been to and how none of them are quite as spectacular as Outside Lands. Yes, the unfathomable food and the extensive beer and wine selection enhance the experience, and of course the lineup (how do they do it, year after year?) is one of the biggest wins.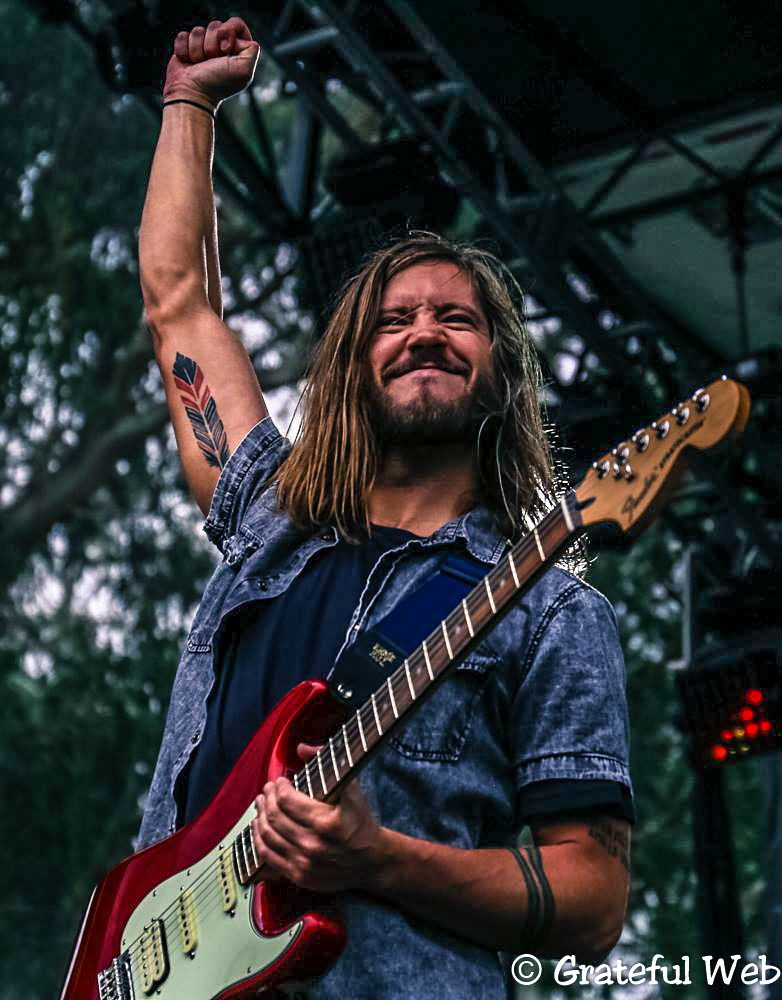 But as we stood in the middle of Golden Gate Park, Moon Taxi playing two hundred feet away, my new friend smiled and said, "I think there are spirits in these trees. Like Jimi and Janice, still hangin' around."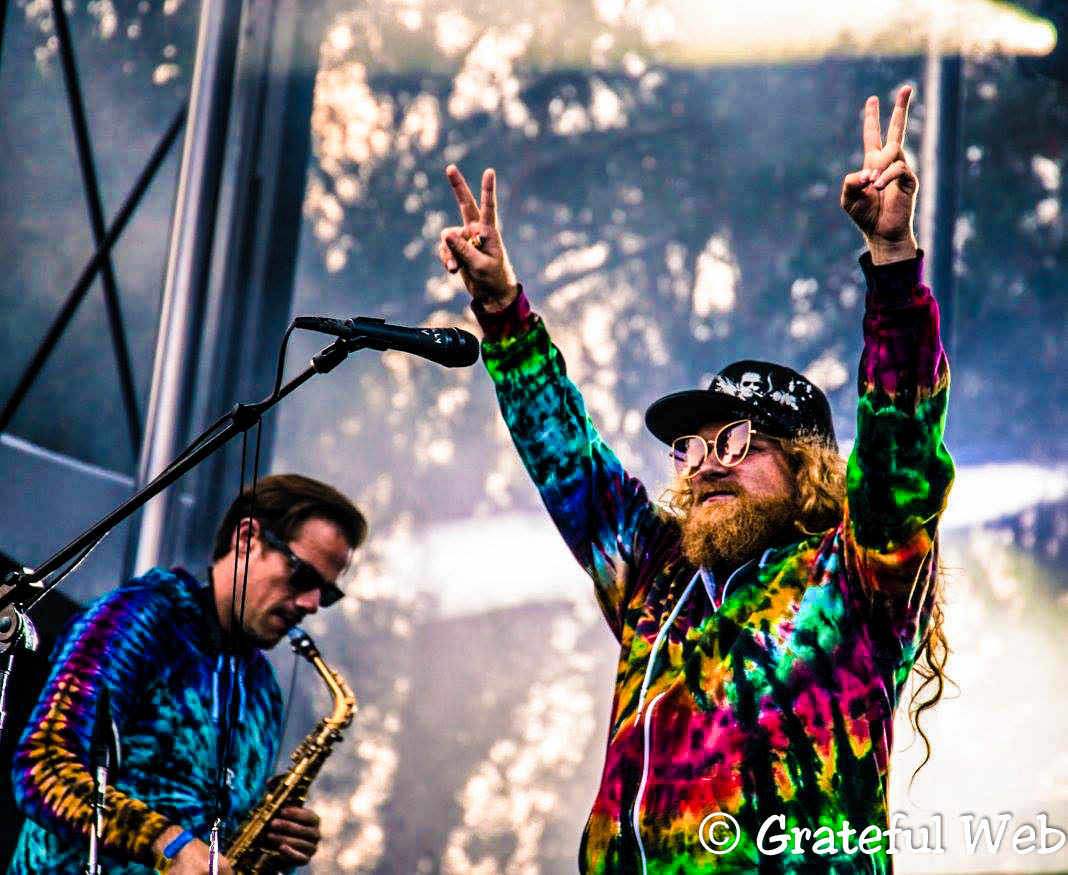 I probably laughed awkwardly, brushing it off as just one of those things people say. Two days later on my way out of the park for the last time, the sunset spilled an ethereal glow through the trees and I had to pause just to take it in.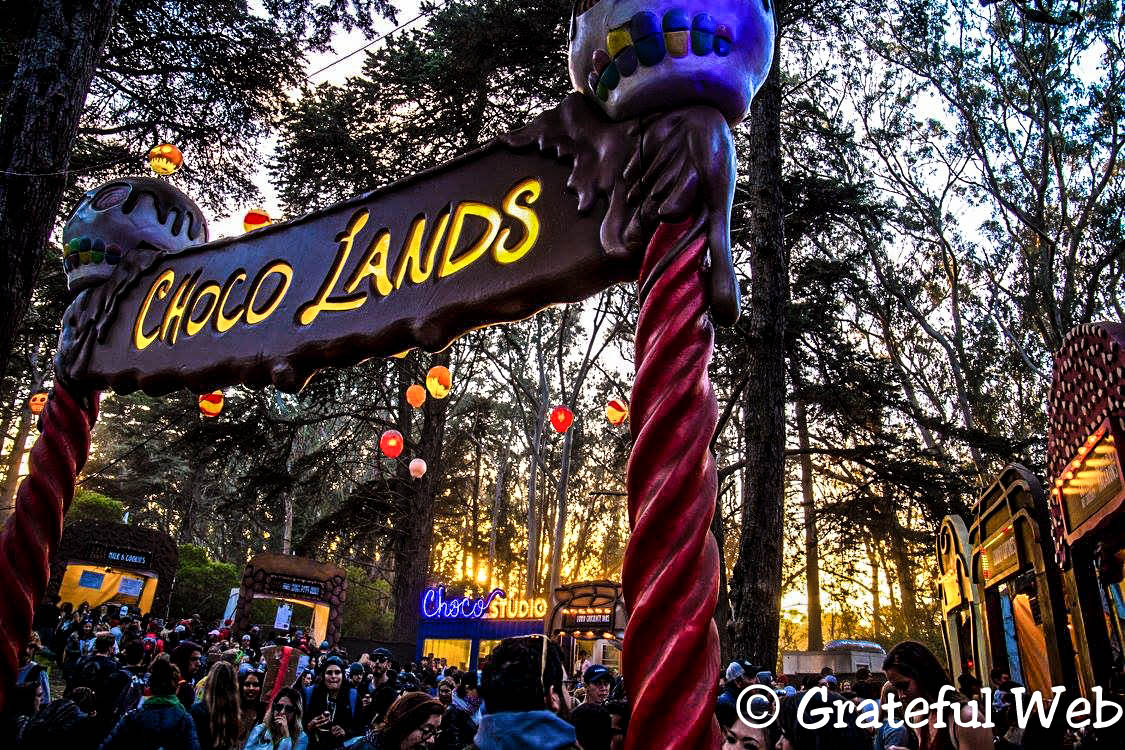 I swear I saw spirits.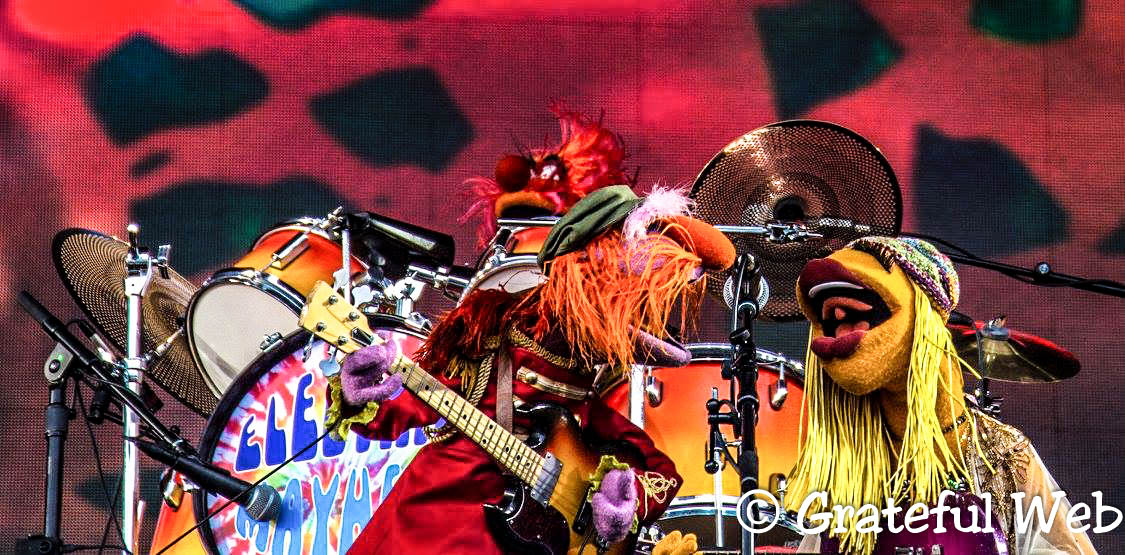 Check out more photos from Outside Lands 2016.