Another year of Outside Lands flew by this weekend, and like it does every year, went out with its crown held high. Despite temperatures in the 50s and the festival's pricey location in the heart of $an Francisco, droves of music lovers flocked to Golden Gate Park for the 8th year in a row to dance the cold gray away. With a top notch lineup for music, food, beer, and wine, it's hard to imagine a single fan went home unsatisfied.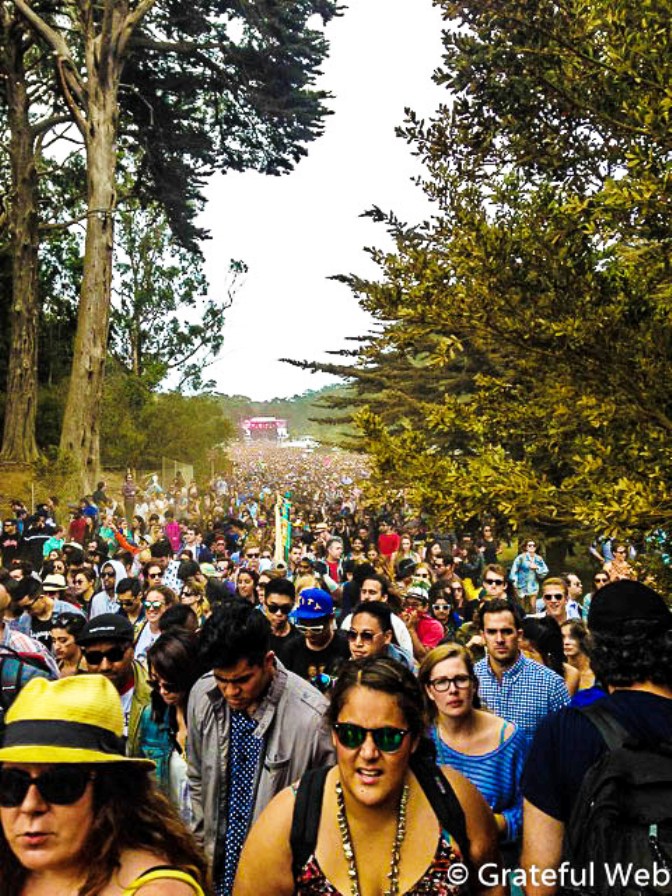 The main factor that keeps me coming back to Outside Lands every year (besides the always-stellar lineup) is the setup. There are four decently large stages that don't demand 30 minutes just to travel from point A to point B, and side stages and attractions spread throughout that pull just enough of the crowd away from the main paths. This year they moved the comedy tent to the outskirts of the festival, deeming it all but inconvenient for anyone who isn't a diehard standup seeker. Even though there were some killer names this year, the location made it one of the less desirable stages all weekend.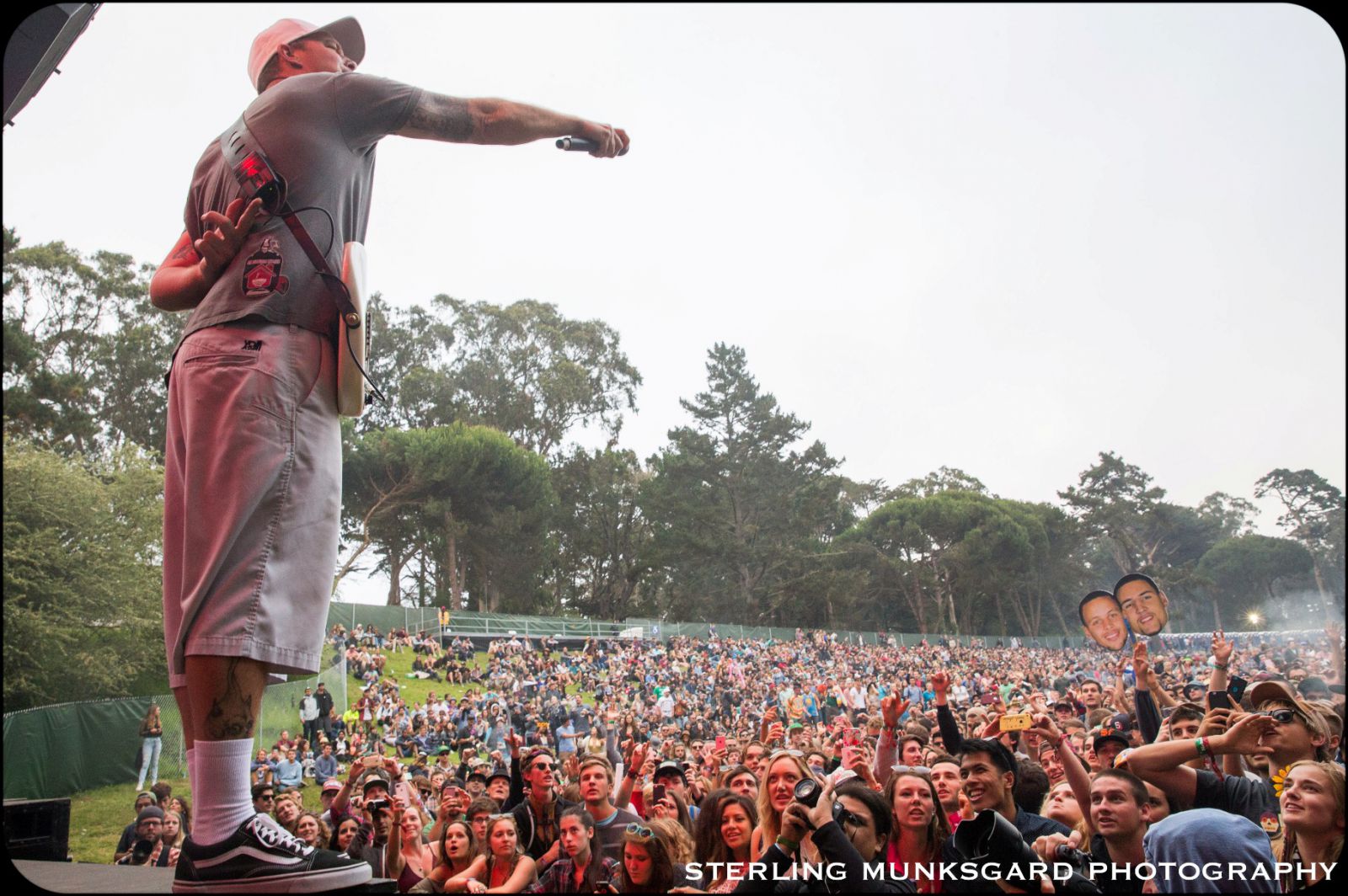 Then again, maybe it was the music lineup that made it impossible to leave the main stages for comedy. From Slightly Stoopid to Billy Idol to Kendrick Lamar to Dan Deacon, Outside Lands always manages to cover all the bases, consistently filling in the smaller slots with burgeoning bands. One of the standout acts was Leon Bridges, who performed at 2:15 on Friday afternoon—just two hours after go time on the first day, a time when most festivals resemble ghost towns. Leon Bridges, however, filled the massive lawn of the Sutro Stage to its very brim, spreading his old school soul into the corners of the crowd.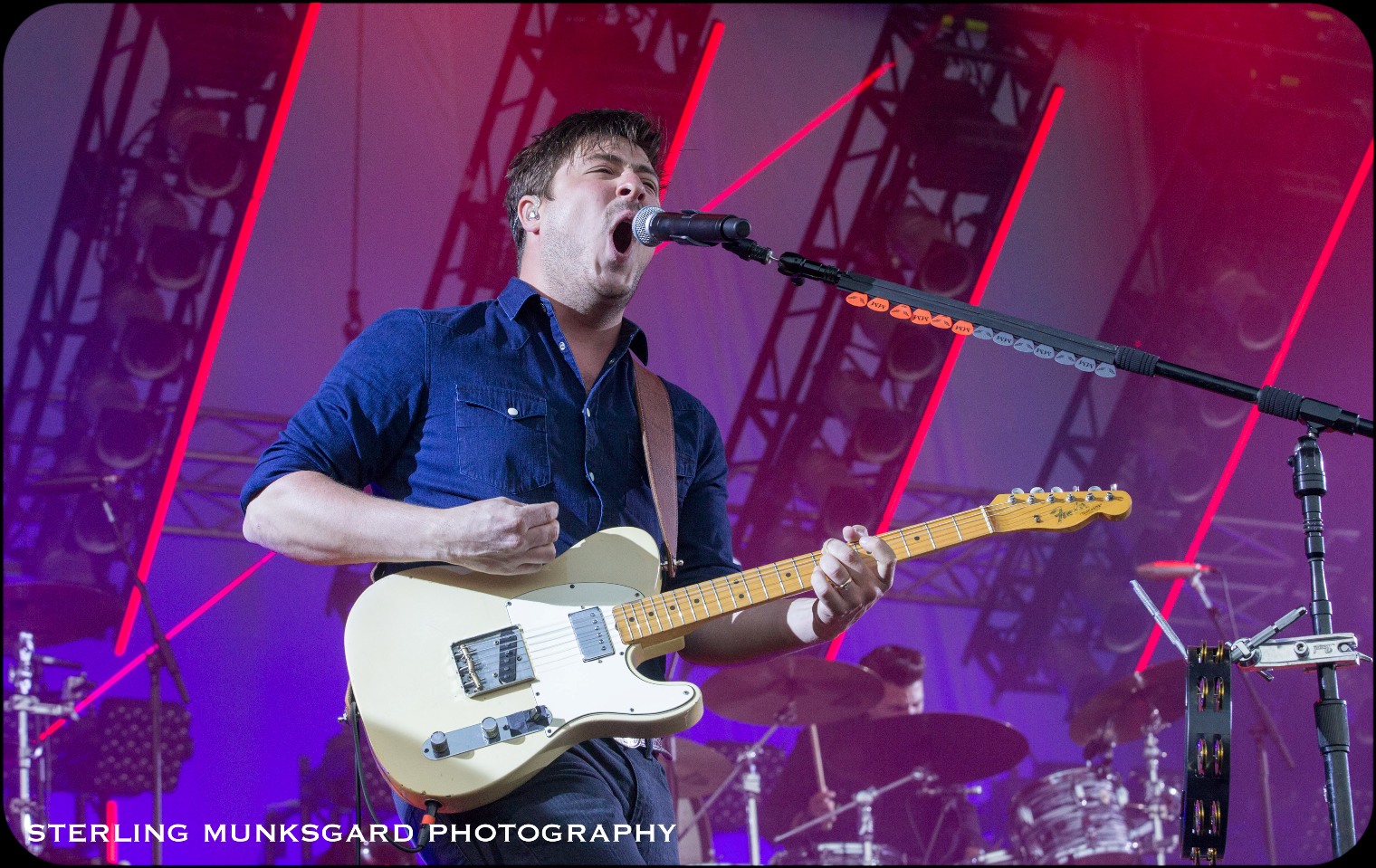 Sets by Mumford and Sons, the Black Keys, Wilco, Kendrick, and Chet Faker were equally packed, making it at times difficult to dance due to the sheer mobility of every nearby concert goer searching for food, beer, their friends, or a bathroom. During only two sets was this more of a benefit than a negative: D'Angelo and Elton John.
Let's get Elton John out of the way first. The man is a treasure. His songs encourage you to link arms with the nearest stranger and dance circles around the entire crowd. After every number, he stood up at his piano and cheered on the audience's applause, begging for—and rightfully earning—more each time around. An Elton John concert was never on my bucket list, but now that I've seen the light, I encourage you to add it to yours. (While you're at it, put Billy Idol down too. Might be hard to believe, but he's still got it.)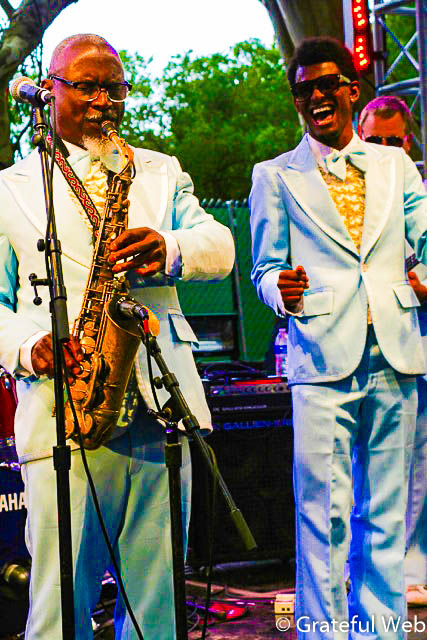 It's hard for me to articulate the out-of-body experience I had at the D'Angelo show. It was 45 minutes of the smoothest, sexiest jazz I've possibly ever heard. My friend nailed it when he looked at me in the middle of it all, pointed to the neon-painted teens lamely bopping their heads in front of us, and said, "Half of these people are too young to appreciate what's happening right now." Shirt on or shirt off, you do you D'Angelo. We're listening.
Jazz, a genre often inexplicably overlooked at most mainstream festivals, played a larger role on Sunday with two appearances by Karl Denson. The saxophonist first performed a hearty early day set with his Tiny Universe, followed by a very special performance on the GastroMagic stage. A smaller stage added just last year, GastroMagic combines food and music in different ways (such as Beignets and Bounce with Big Freedia—exactly what it sounds like). Karl Denson served the crowd up something special, performing as Sexual Chocolate a la his character's band in the 1988 Eddie Murphy movie Coming to America. On the side of the stage during the performance (and using only "sexual chocolate"), a chef concocted a chocolate forest scene complete with a chocolate Ranger Dave. Some audience members up front were lucky enough to get Sexual Chocolate bars too. A truly sweet Sunday treat.
Edible surprises weren't the only ones making waves at Outside Lands this year. As with any multi-artist event, shit happened and schedules changed. Local musician Fantastic Negrito missed his set altogether after being detained by police for allegedly scalping wristbands. Canadian sweethearts Alvvays got tied up at the border, but luckily their indie pop pals Wolf Alice were able to step in at the last minute and fill their slot. And hardly 12 hours before Alex Bleeker and the Freaks took the stage to "Play Dead," Bill Kreutzmann announced his intentions to join them onstage Sunday morning—the 20th anniversary of Jerry's death, no less. They jammed out to "The Other One" and "St. Stephen" with Kreutzmann on drums; no doubt Jerry watching from above.
For my fourth year at Outside Lands, I couldn't have been more thrilled to be there. I ate a s'mores taco, found my soulmate in loaded baked potato tater tots, and had my head properly blown off by Tame Impala after regrettably missing their OL set in 2012. If you could invite like 200 less people next year, Ranger Dave, I think it would be perfect. The line for avocado fries was just too damn long.