This past February, Perpetual Groove announced that they would be back from a two year hiatus, and in the summer they got back on the road again to the delight of fans around the country. As part of the giving of gratitude Thanksgiving this year, the band came to Cervantes Masterpiece Ballroom in Denver, CO for a pair of nights of jamming.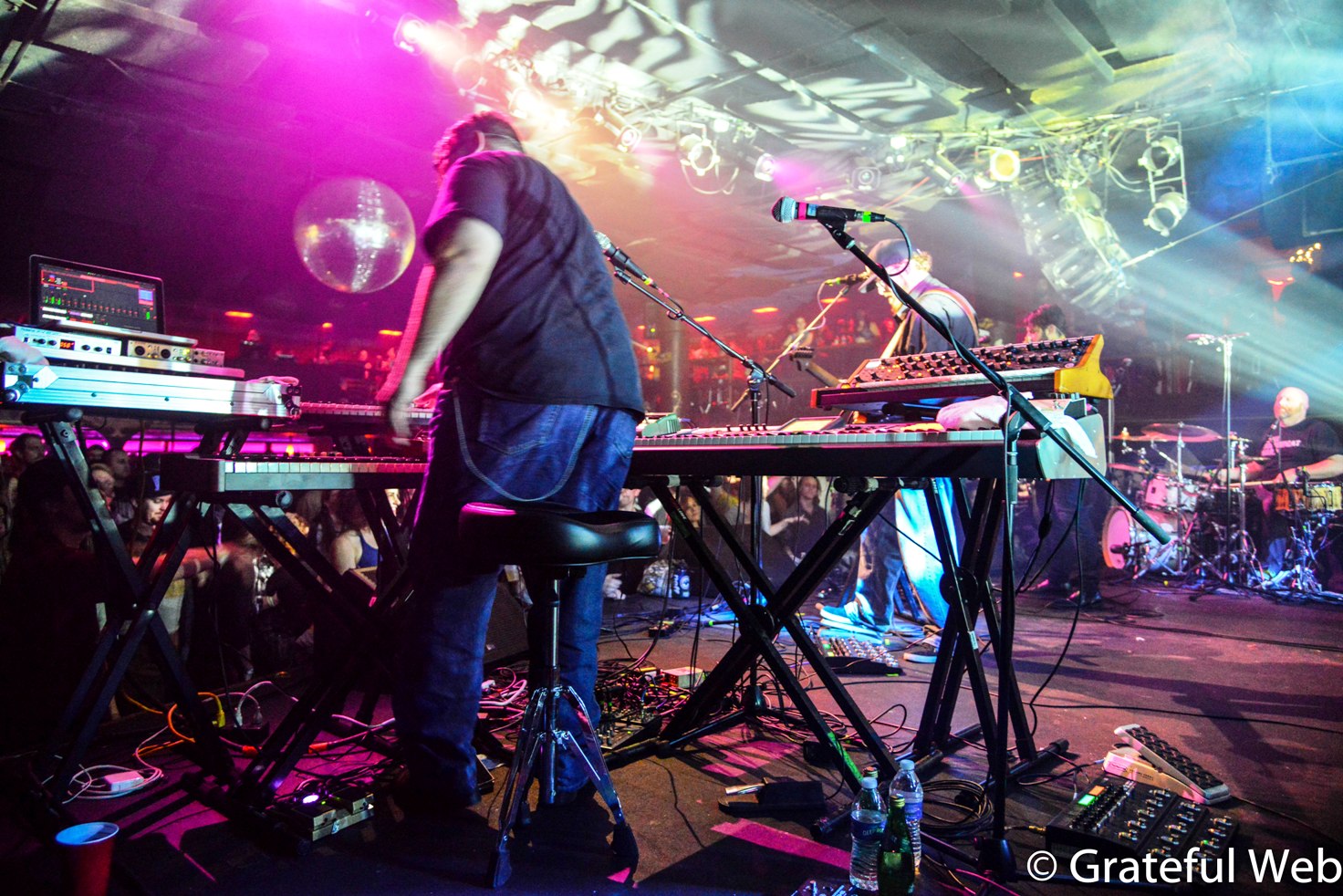 Perpetual Groove or PGroove is a jam band that started in the late nineties and continued to grow despite several lineup changes throughout their time. The band's founding members led by guitarist and lead singer Brock Butler, originally met in Savannah, Georgia, but made their home Athens for some time. They built up steam in 2003, and now almost a decade later, they are still packing audiences filled with many like me, who have been waiting to see them for a long time.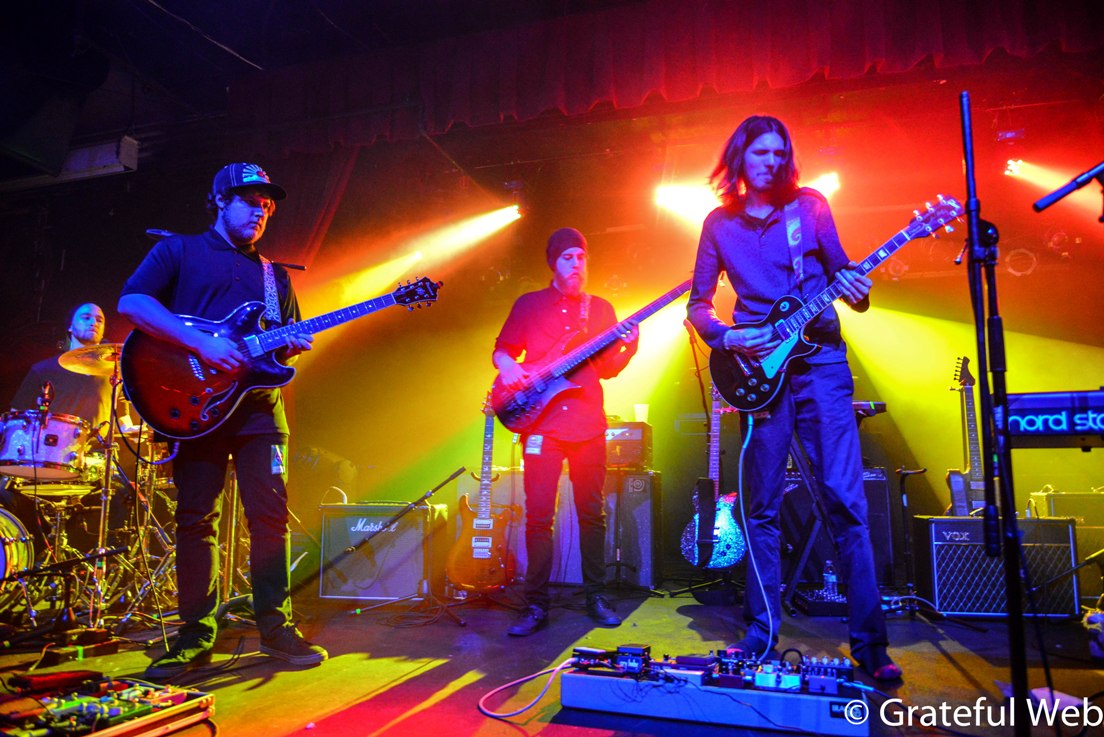 The emerging Colorado local band Greener Grounds opened the show with an impressive set. Their drummer was unreal. His lightning fast fills and solos were the highlight of their set for me. In one song, he even teased "Lil Drummer Boy." The band also covered "Funkytown" as they set a perfect tone for what lied ahead. This band is one to watch.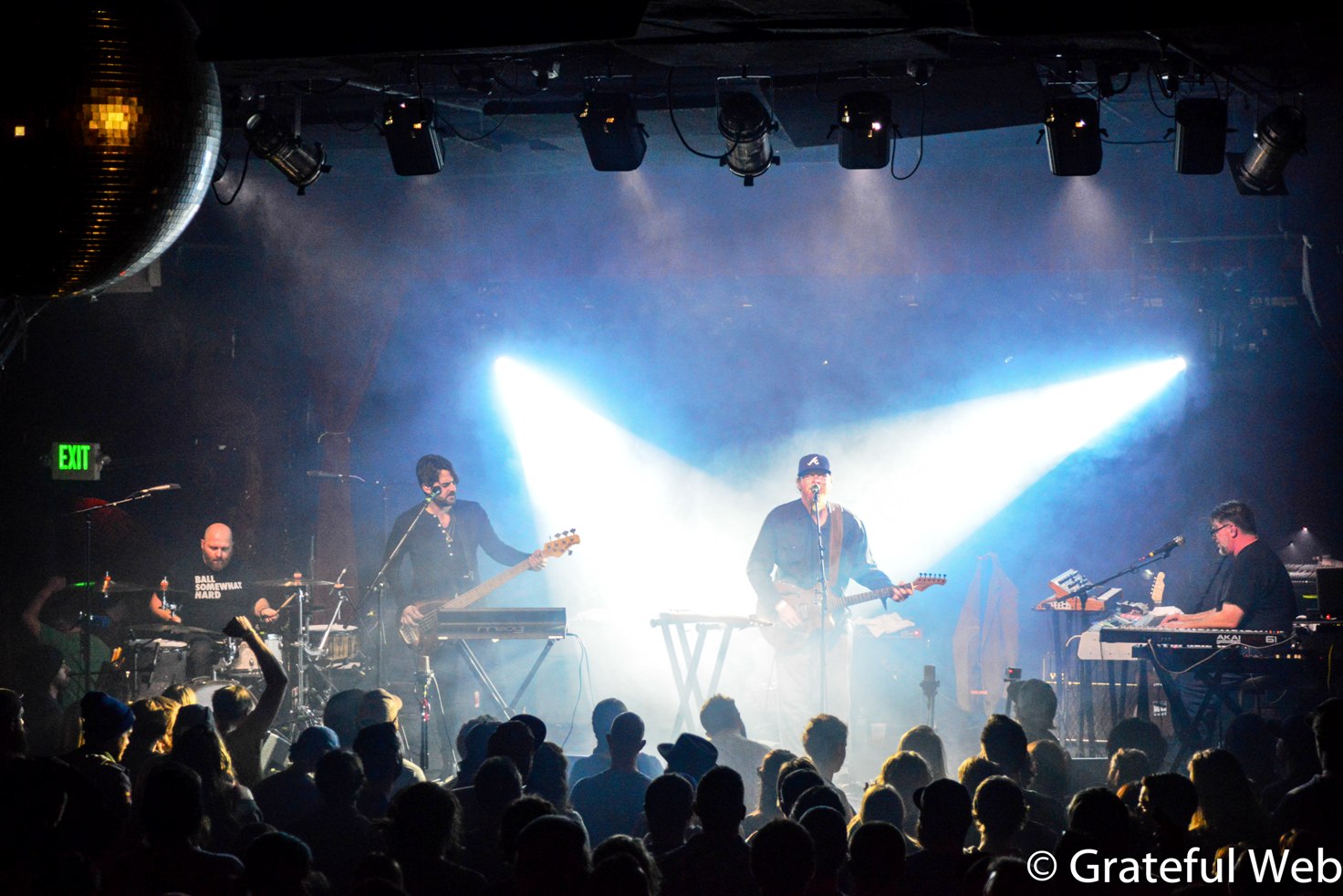 On this night, P-Groove opened with "Save for One > Speed Queen," which got the night off to a big rock n' roll start. These two songs definitely displayed this band's rock abilities. The solos in "Speed Queen" were fast and furious. But no one would have expected what was going to come next. The band rocked into a gigantic Beatles classic "Helter Skelter." "A Day the Way > Robot Waltz" continued the mid-set tightness, while the crowd started to really fill in. A few newer songs "Paper Dolls," "Golden Path," and "The Man With All the Answers" followed before they snaked back into "Speed Queen." The die hard fans knew and showed appreciation as the first set came to a close.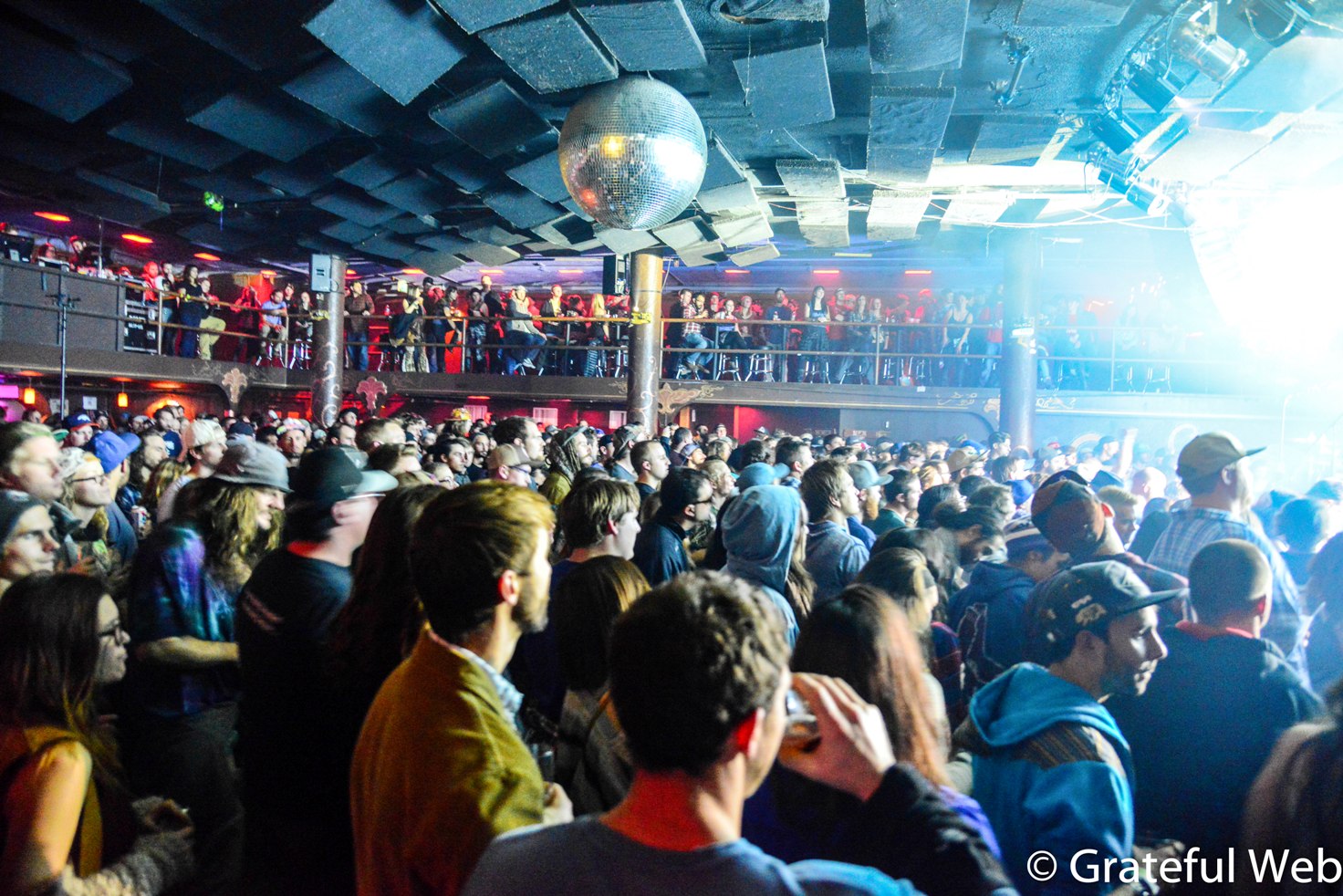 At set break, I went over to the Other Side, and their Lafa Taylor was DJing a great set filled with Talking Heads and Jackson 5 madness. I was back in time for the second set, which opened with "Teakwood Betz," the third song of the night off of Sweet Oblivious Antidote. Also, from that album "Walking in Place," so gently smoothed the crowd over next. But, once again the place went nuts for their second set, third song, eighteen minute cover, "Breeze > Pepper > Breeze." This cover by the extremely underated alternative rock band Butthole Surfers lit the crowd on fire. This was the most excited people got all night. PGroove mellowed to the end of the set after with the dreamy "Lemurs" and "Mr. Transistor > Echo > Mr. Transistor."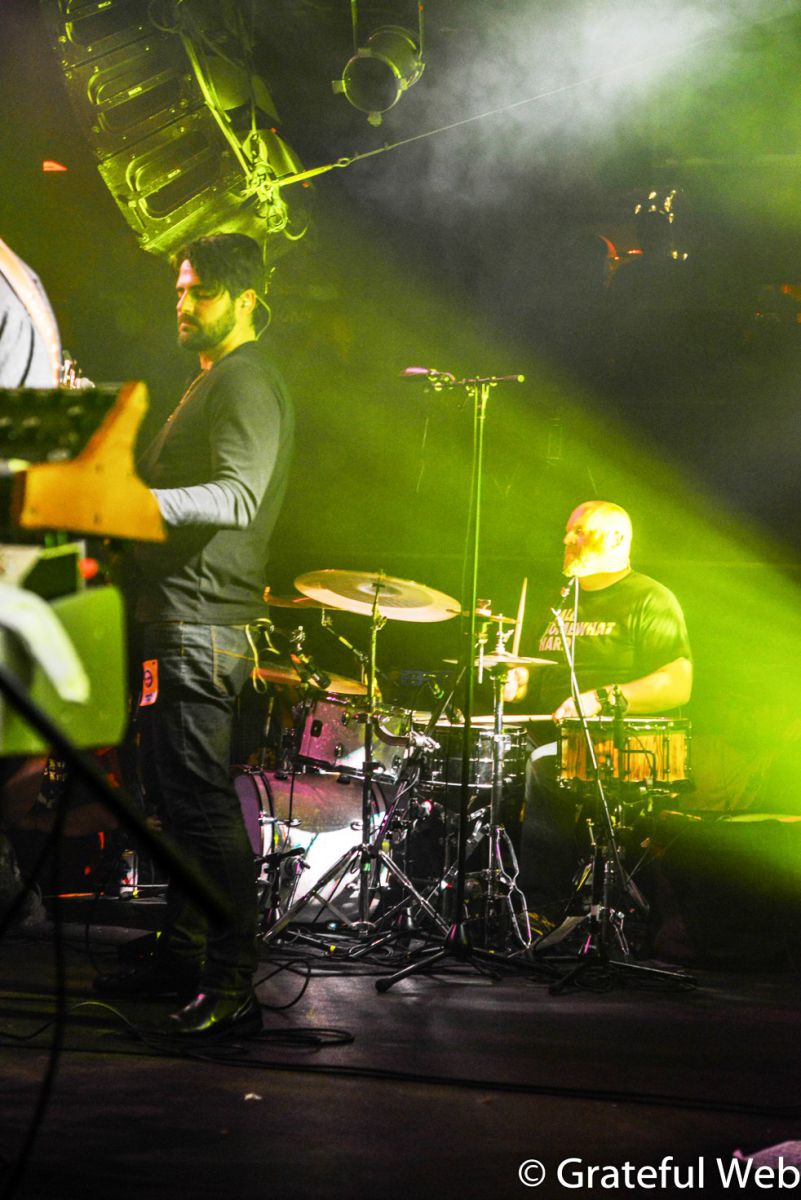 The encore kept in line with the cover madness of the each set. LCD Soundsystem's "All My Friends," was the first encore, which captures a moment that many of us were living in. The song is in a nutshell about partying vs. responsibilities, and capturing an important moment in life instead of focusing on the times that we will inevitably forget. What a great way to end of spirited night of fun and music. "Only Always" was the sentimental good bye to a weekend filled with music that many have been waiting a long time for. The song selection of this show was carefully picked to portray a lot of emotion through music and lyrics. It seemed very intentional and special. Perpetual Groove's reinvigored touring will hopefully lead them back or to a town near you sooner than later.