When I published a review of RAH's last show from the Bluebird Theater a couple of months ago, I knew and predicted that they would take off like wild fire, but I did not know it would happen this quickly. Since that opening gig, they have added bassist, Nat Lombardo, who absolutely tore it up on this night. His bass lines were deep, and they fit right into the band's style. RAH is not your typical concert. They are an experience and a show.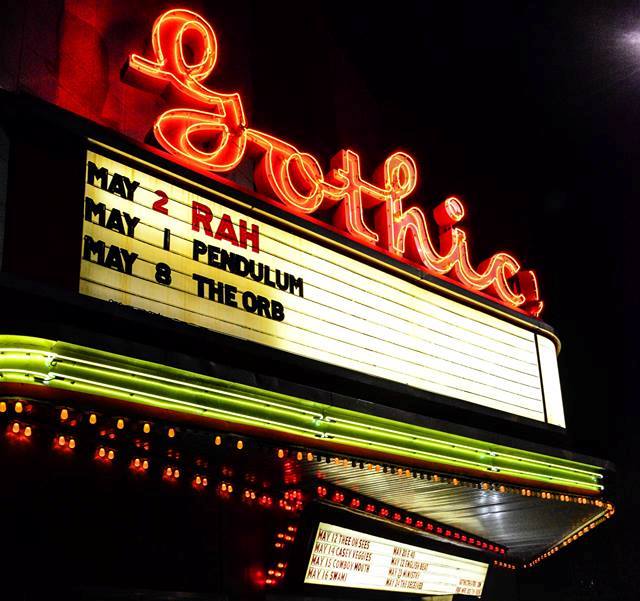 After some good opening sets by Denver local bands The Tide Pools, Good Touch, and the Arturo Complex, it was time for RAH to hit the stage. The Gothic Theatre crowd had filed in to witness the beauty, artistry, pageantry, and raw musical talents of one of Denver's fastest growing bands. After a few technical difficulties with the sound, the invariably radiant singer of the band Rebecca Ann Henry, welcomed the crowd and wisely used the delay to engage the audience, and within seconds they were back rocking out their opening song, "Rooms." When the band finished the rockers "Missing Link" and "Bend," which guitarist Daniel Greenblatt completely shredded, the performance art came to fruition.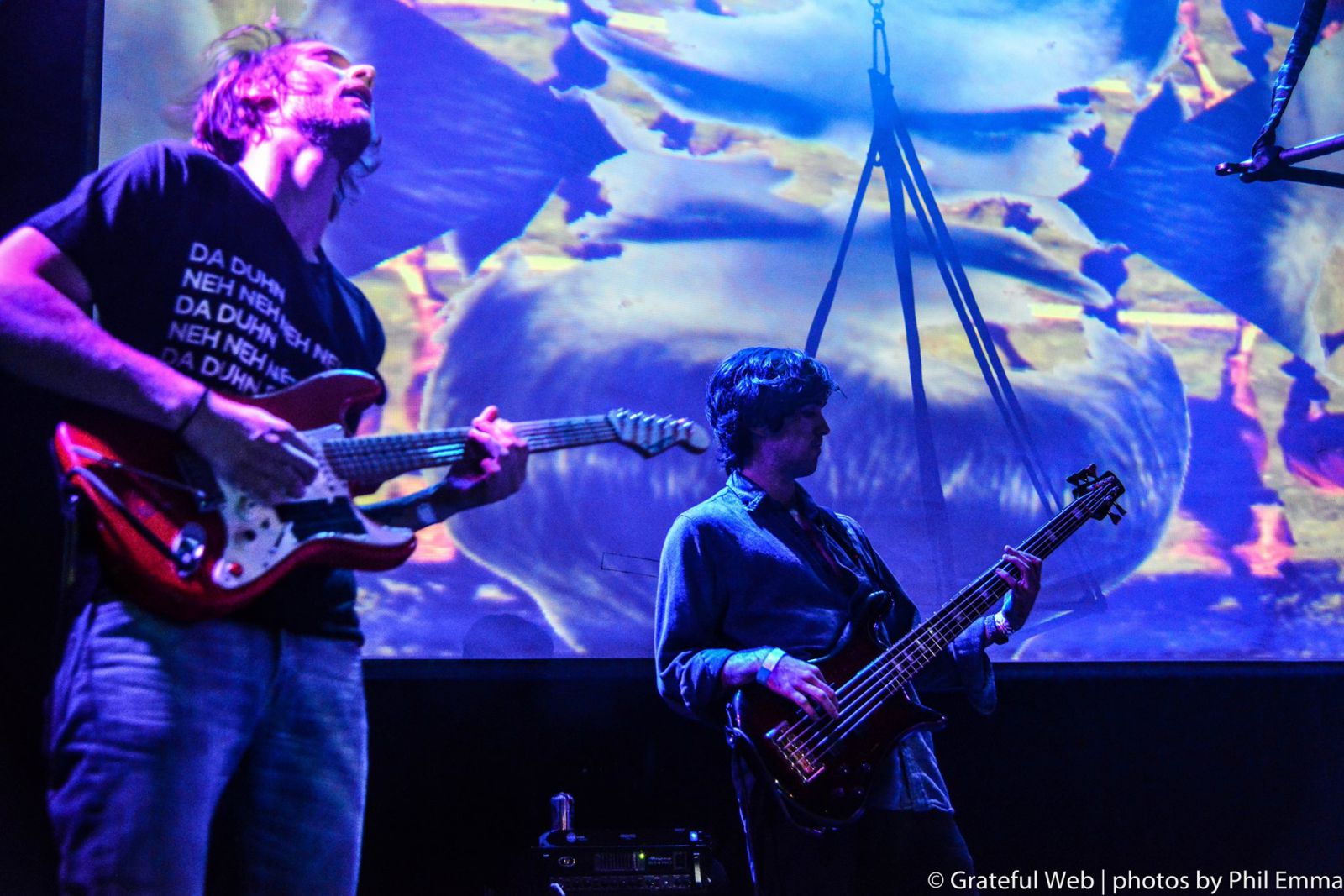 All of the rest of the songs throughout the night contained some sort of dancers or aerialist pleasing the crowd's visual stimulation. Another important addition to the visuals was the new back drop stills and videos circulating through a series of pictures and patterns done by Caleb Atland. This was another nice upgrade of RAH's performance from their last show. Bjork's "Army of Me" featured the slow catlike strutting of Luna with fans tantalizing the audience. "Hailing" was Henry's first fabric aerial song of the night. I can hear the ooohs and aaahs of the crowd while Rebecca swings and unwinds rapidly in the air. It takes a lot of strength and balance to pull these moves off as gracefully as they do it. Andrew Hill is another top aerial artist that showed his skills during one of RAH's most popular songs, "Snake Skin," which if you have not seen the video for, it is a must see on their website www.rahband.com.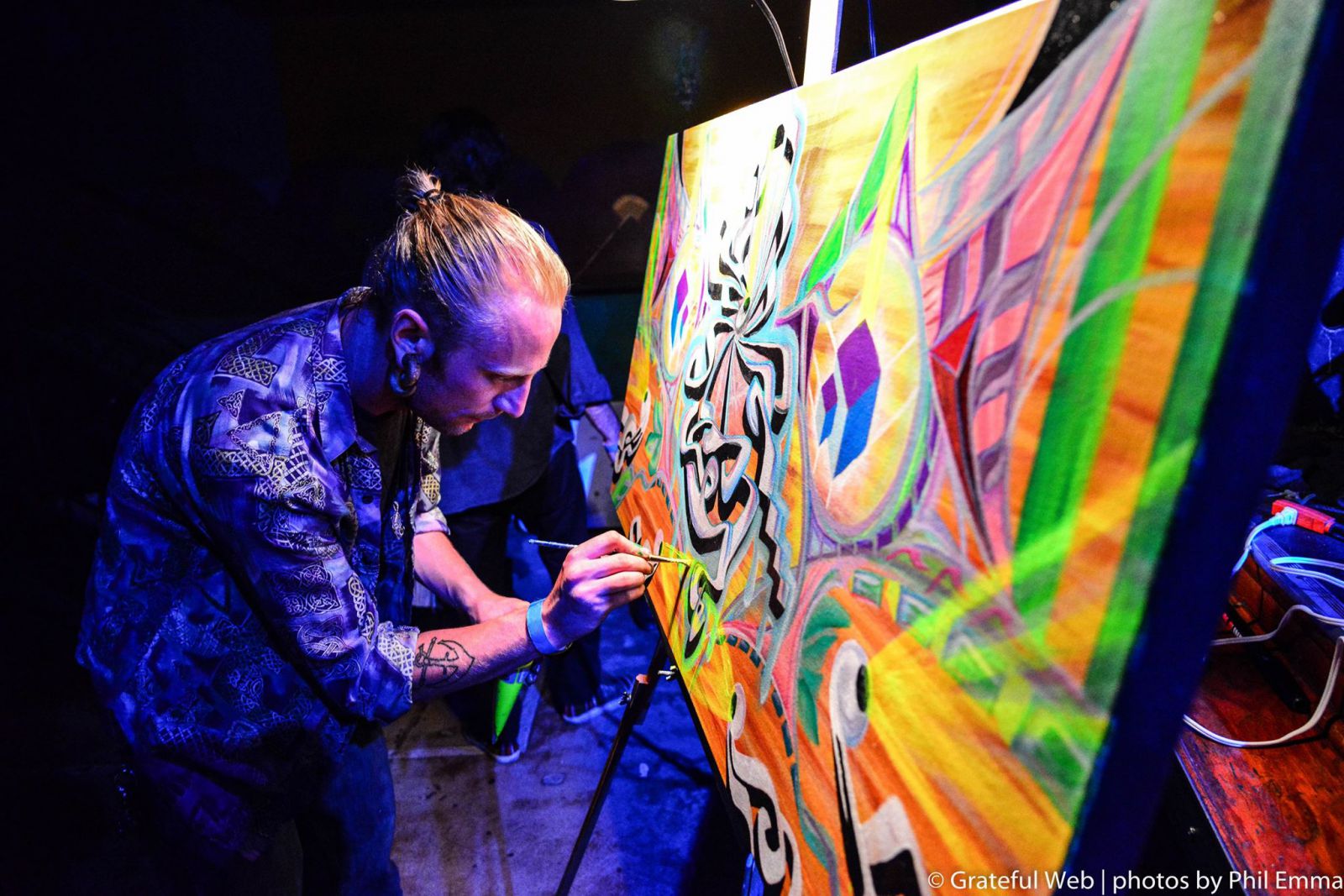 One of my favorite covers that RAH performs is Portishead's "Glory Box" with Addie Pitre on fabric, and the extremely talented and beautiful Lynn Kleinberger on the ground prowling like a hungry wolf. Kleinberger dances professionally with a lot of sports team including the Denver Nuggets.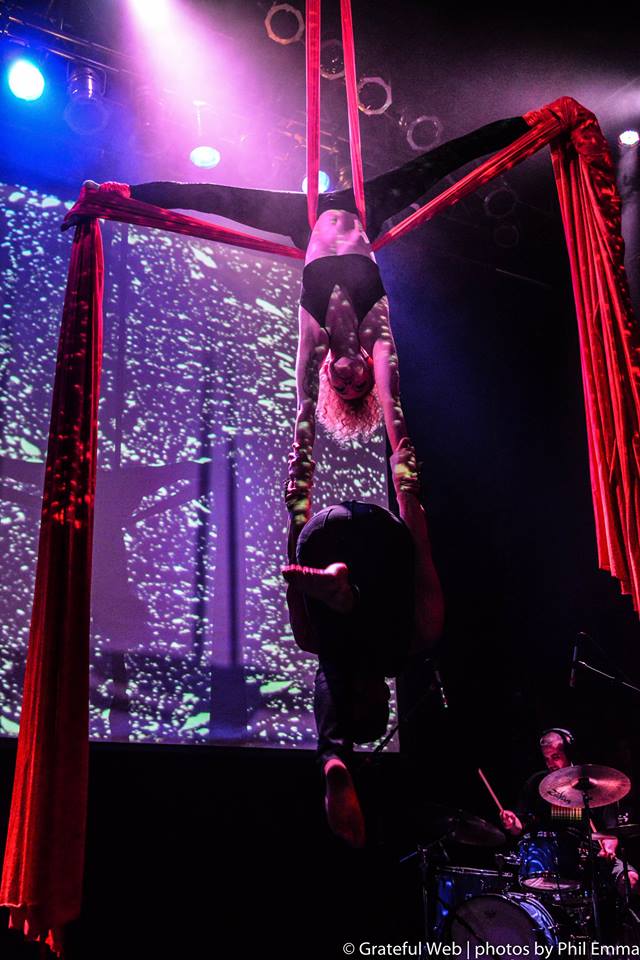 "Industrial Love" is demonstrated in Henry and Hill's couple performance intertwined through the air like a breeze that captivates the crowd into a love spell. This led into "Soft as Cement" when drummer Will Scheisser uses volume control to personify how a beat leads a song. Once the RAH team hits their peak, it is just an onslaught of entertainment until they let us out of their spell.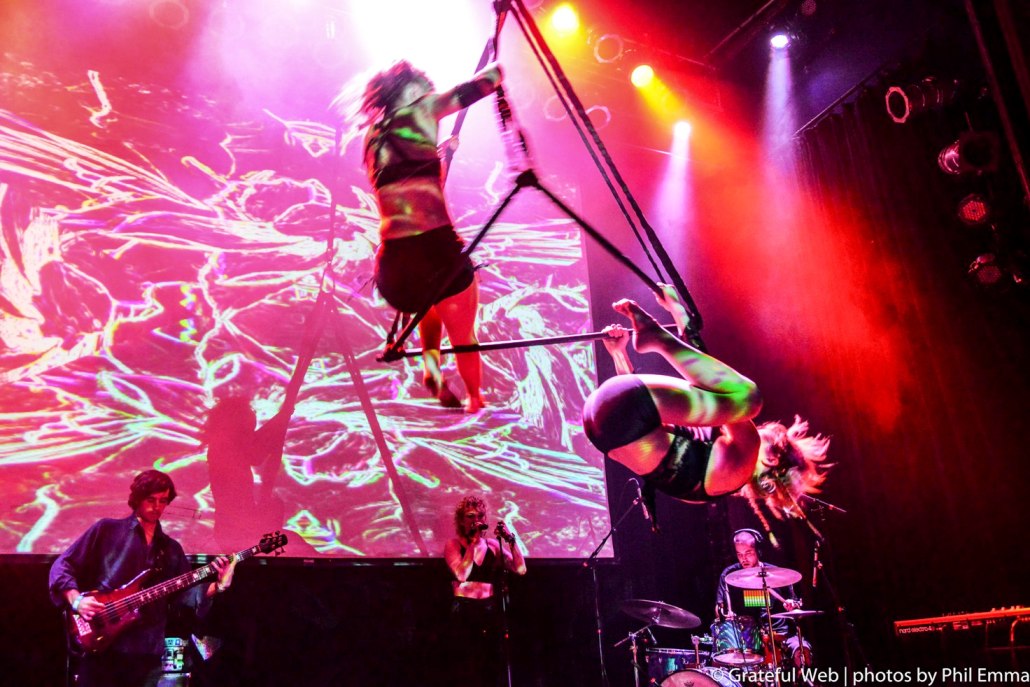 The final three songs remind me of a grand finale at a fireworks show. As the band starts into "Animals," Sarah Bender and Ariana Papousek spin around a pyramid that circles their bodies as they dramatically execute balance and strength into graceful delicacy. Johnny Bosbyshell joined the circus of glamor and allure for "Summer Romance." And the final song of the night is RAH's latest single, "Fake Your Smile." Henry's vocals are powerful and stretched with style as Bender, Papousek, and Henry herself gyrates into fascination on the pyramid.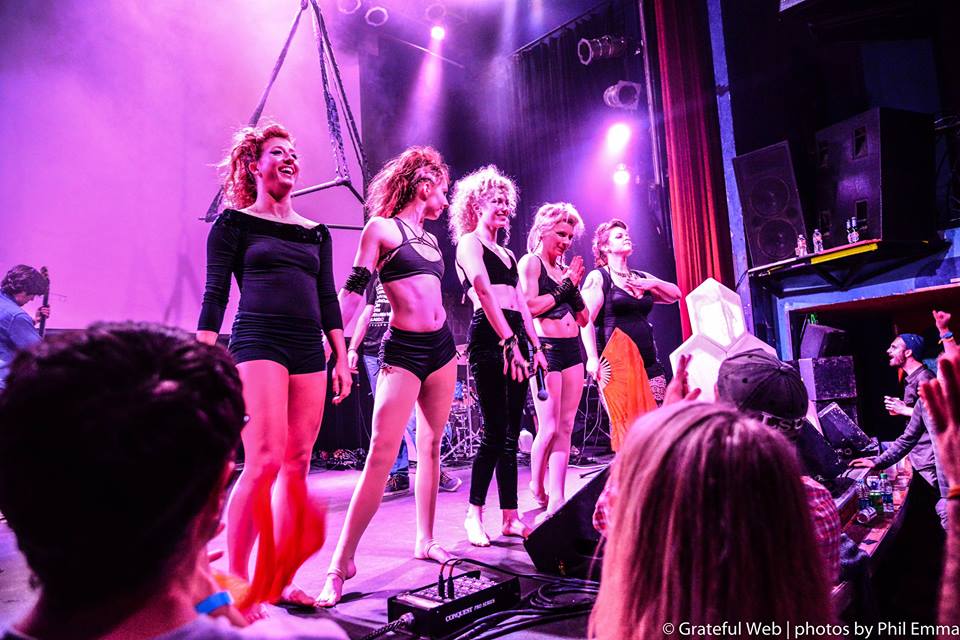 If this band continues to add to their performances like they have been, they will grow exponentially to larger venues and for bigger crowds until audiences catch on to what they are missing. RAH is an orgy of sound and visual climaxes that demonstrate the essential qualities of full performance art. I expect to see them at festivals soon and eventually Rebecca Ann Henry and her traveling circus of elegance will be a household name. She is one of the hardest working people in the music business, and I recommend seeing them soon, so you can say you saw them back in day while you still can.