During the early 1990s while growing up in middle America I was making the transformation from teenager to adult.  My personal changes were not unlike what the country in general was going through.  The awkward years of George Bush gave way to the prosperous reign of President Clinton. During this time there was another interesting transition going on in popular music and culture.  The dominant days of hair metal bands were fading (like my stone-washed jeans), and the glam gave way to grunge which ushered in a new era of rock n' roll.  Though the decadence was still there, the music had become more focused, powerful, and angst-ridden.
Although excellent artists such as Pearl Jam, Nirvana, Stone Temple Pilots, and more ruled the radio there was another scene bubbling at the surface; one that was destined to touch upon the traditions of classic rock and up the ante when it came to live performing:  the jam-band scene.
Such music had never really gone away, after all the grand-dads such as the Grateful Dead and the Allman Brothers were still performing regularly during the 80s and 90s, but their greatness was sometimes overshadowed by a burned out fan base, and an overall taste for the tasteless in pop music.  However there was becoming a desire among some younger musicians to take elements from the greats like the Dead, Led Zeppelin, Pink Floyd, the Allmans, others and bring that type of live and often times improvisational performances back to forefront.  Enter the new age of jam-bands.
Extremely talented and jam-oriented artists were already making names for themselves in certain regions, but it was not until the early to mid 90s that bands like Phish, Widespread Panic, Dave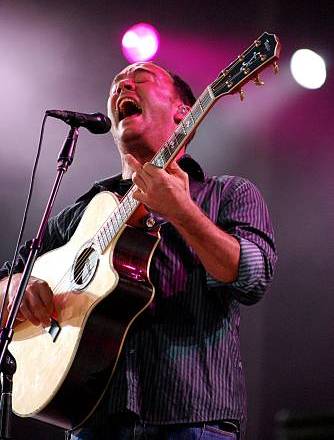 Matthews Band, Blues Traveler, and more were gaining an unstoppable momentum that would, in part, help redefine the entire music industry.
Throughout the late 90s and early 2000s, jam-bands of all shapes and sizes were popping up and winning over audiences with their penchant for live performing and a knack for improvisational jamming.  Artists like The String Cheese Incident, Leftover Salmon, the Disco Biscuits, and others found a niche in popular music; even if it meant not relying on the old format of the radio.
Yet as it would seem with most genres of styles of music, the jam scene also saw its popularity wane around a decade ago.  Fans of this neo-hippie community were getting older and starting families, and newcomers to the world of American music began setting their sights on emo, indie, folk-pop, and whatever else they felt better represented their generation.  It didn't help that many of the major artists in the jam scene were limping by with rotating cast members, drug issues, financial pitfalls, indefinite hiatuses, and a general lack of enthusiasm.
Thus for most of the last decade it would have seemed that the jam-band scene was dead.  There were signs of it everywhere.  Sure, some artists continued playing on a regular basis, but with the exception of a few bands it had almost felt like the days of these great collectives were close to retirement...and people were moving on.
Does the saying then go, all things must pass?  Or should it be that good things come to those who wait?  I say this because over the last couple of years there has been a resurgence of the jam-band scene.  Just when it seemed like those great bands from back in the day were gone, they have begun to re-emerge and have their sights set on winning back not only the older fans that helped generate their success, but a new breed of music-hungry fans as well.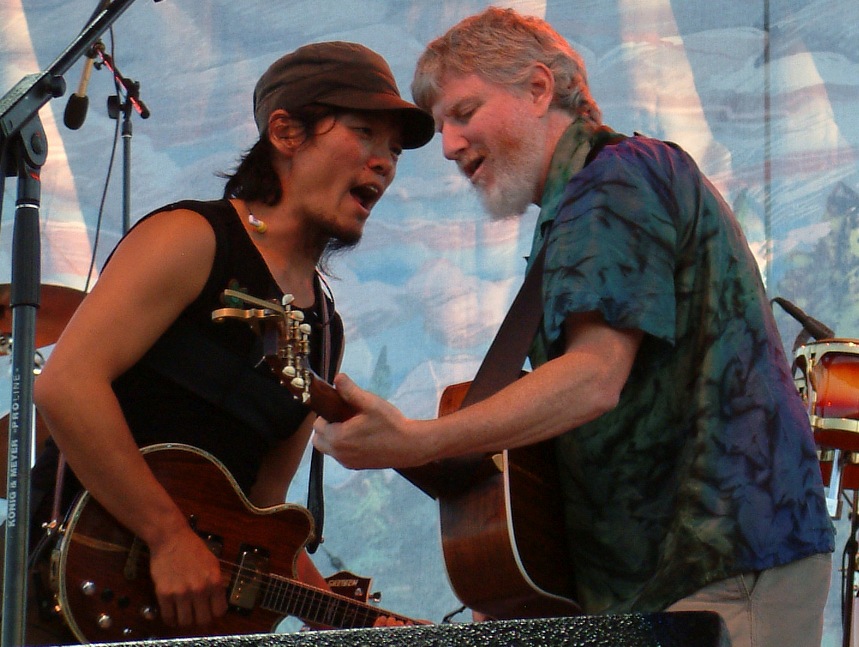 The spark was likely the return of easily the most popular modern jam-band, Phish, back in 2009. The band had stepped away from performing for over five years, only to return as a band refreshed and re-energized.  It didn't take long for fans to come back, even if things had changed quite a bit over the years.
And with that, other bands began to follow suit.  Sometimes everyone just needs a little time off (fans and artists alike) to re-asses and recharge.  I have seen a focus and dedication in the jam scene not heard in over a decade.  The old players are performing with new vigor, and a host of emerging artists (Heavy Pets, Greensky Bluegrass, Moon Taxi, etc.) are embracing the power of improv.  What a glorious time it is to be a jam-band fan again!
Let's paint a better picture by examining a handful of the careers of some of the major players in the scene: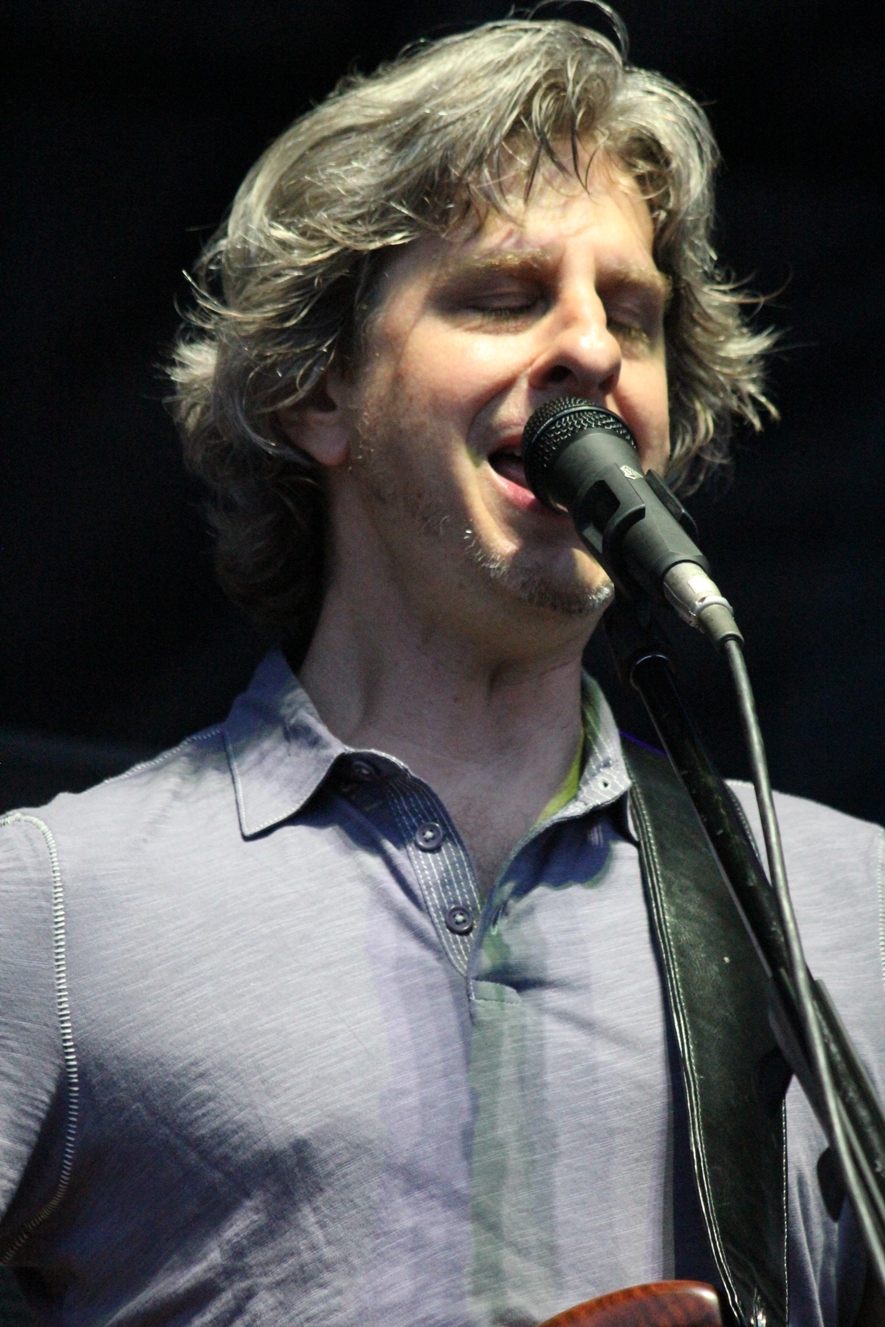 Phish
: No jam-band is more popular these days than Phish, and for good reason.  Since they reformed in 2009 after a five-year hiatus the foursome from Vermont are playing at the top of their game.  Not since the late 90s have "phans" been so enthralled with the jams and song selection coming from their heroes.  Need evidence?  Just ask the thousands of fans who got their "faces fucked" last year at Dick's Sporting Goods park in Commerce City, CO.
Furthur:
There have been many Dead-related projects since the passing of Jerry Garcia such as The Other Ones, The Dead, RatDog, Rhythm Devils, and more; however none have quite hit the note the way the latest group, Furthur, has done.  Bobby and Phil and gang are touring relentlessly and Deadheads couldn't be more thrilled by what they are hearing.
Allman Brothers Band
: For a band like the Dead that started in the Sixties, it is mind-blowing that Gregg Allman and company are still going strong.  Though there have been many different musicians to come and go throughout their career, the current incarnation highlighted by jam stalwarts Warren Haynes and Derek Trucks has this band playing wonderfully.
String Cheese Incident
: The Colorado collective essentially called it quits in 2007 when founding member Bill Nershi decided to leave the band.  Most fans knew it was only a matter of time before they would get back together and start performing again, and  though they have opted for a lighter tour schedule these days, they are performing just as well, if not better, than they did 10 years ago.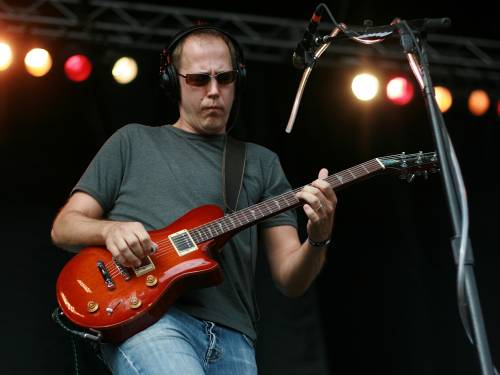 moe.
: New York finest progressive jam kings have really never stopped touring since the early 90s, but there have been some up and down years seen throughout the 2000s.  They are definitely on the upside again, having just released a balls-to-the-wall new studio album called
What Happened to the LA LAs
?, and are still throwing a raging party during their live concerts.
Disco Biscuits
: Another staple of the early aggressive jam scene, Bisco has been up and down over the last decade and have opted mostly for side projects in lieu of the main game.  However, they still play fairly regularly and just destroyed Red Rocks earlier this month for the annual Feed The Rocks benefit.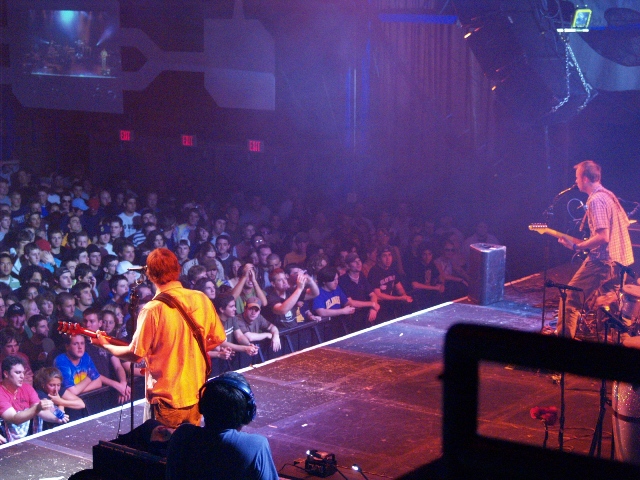 Umphrey's McGee
: This band really has yet to hit their true peak and have managed to get better and better each year since forming in 1998.  Their 15-year anniversary tour has been one for the ages (spotlighted by another successful UMBowl), and these Midwest prog-rockers seem destined to keep blowing minds for another fifteen.
Widespread Panic
: Another purveyor of the early 90s jam scene, the Southern gentleman have been going hard every year since their inception, with the exception of taking last year off (well-deserved).  They had some trouble finding their stride since guitarist Michael Houser died, but with Jimmy Herring securely in the fold Spreadheads are once again reeling from their marathon performances.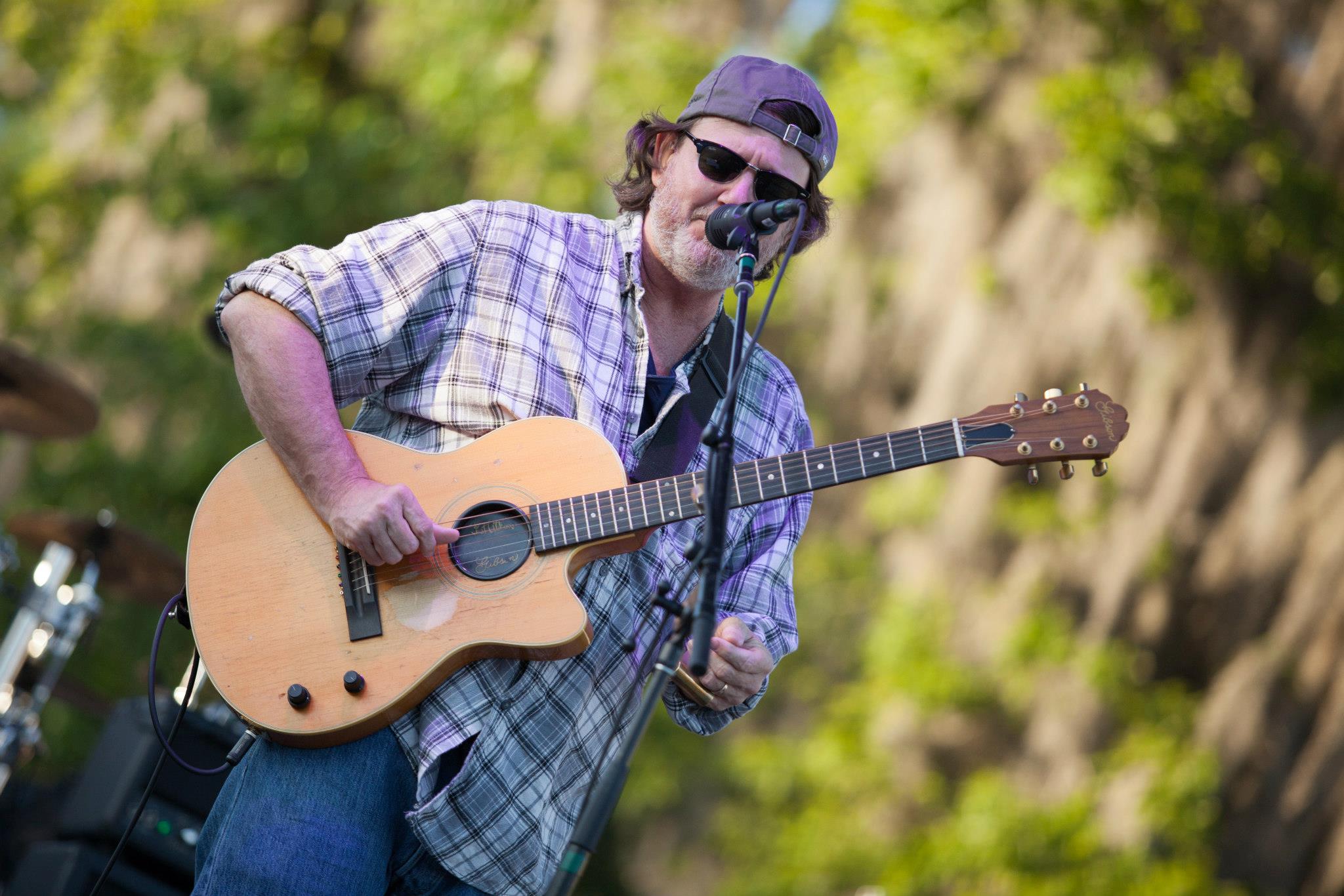 Blues Traveler
: This East-coast band helped reshape what a music festival should be with the creation of H.O.R.D.E. back in '92, and believe it or not they are still playing well today.  Front man John Popper still shreds a harp like no one else can do, and the band has managed a steady career even after the passing of bassist Bobby Sheehan years ago.  Look for BT to headline Red Rocks again this year for their annual Fourth of July celebration, as well as many parts of the West coast.
Leftover Salmon
: Born out of the Colorado mountains, Salmon's magic formula of "poly ethnic cajun slamgrass" has served them well over the years.  The band had a hard time moving from the death of founding member Mark Vann over a decade ago, and has seen a rotating cast of musicians come and go.  But these days, Vince Herman and Drew Emmitt continue on and have formed quite possibly their best group since the beginning days, thanks to contributions by banjo phenom Andy Thorn. They absolutely crushed a three-night run at the historic Bluebird theater in Denver just recently.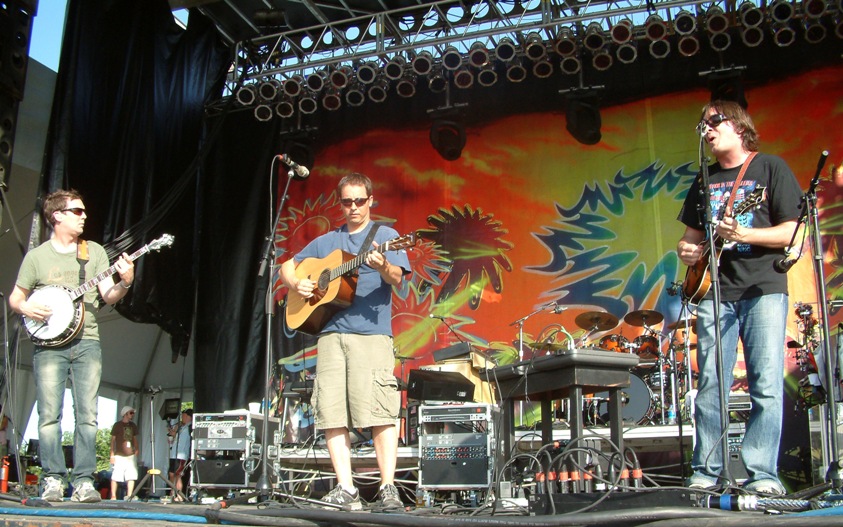 Yonder Mountain String Band
: Another of Colorado's jam-grass couriers, they have had an amazingly long career doing what they do with just four stringed-instruments and some vocals.  But nobody does it like these guys.  The energy put forth during their shows is rivaled only by their die-hard fan base, and the boys routinely sell out Red Rocks and Horning's Hideout each summer for their yearly treks.
The Big Wu
: Minnesota's finest American roots and jam heroes have rode the peaks and valleys that many small-time bands turned popular have seen:  group members leaving, deep financial struggles, waning popularity, and the eventual throwing in of the towel.  But you can never keep a good band down, and the four original members (with shot-in-the-arm newcomer Mark Joseph on guitar) are back to doing what they do best, and old fans are coming back in droves to catch these guys in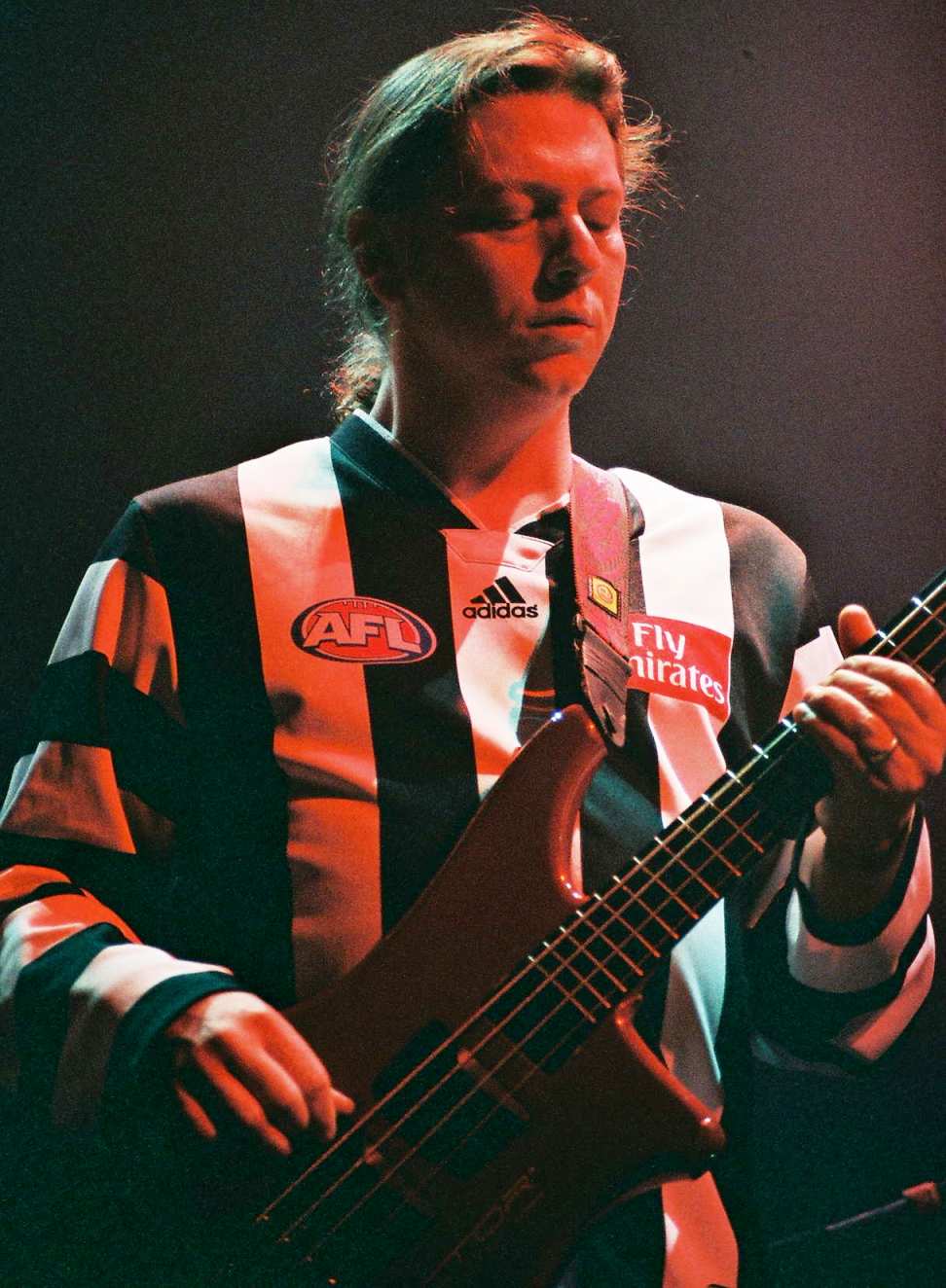 action.  Last month they traveled to Colorado and performed their freshman studio release
Tracking Buffalo Through the Bathtub
in its entirety, and are working toward yet another successful Big Wu Family Reunion (great festival!) this summer.
God Street Wine: Another band of the early H.O.R.D.E. and other festival regulars back in the day that many thought would never again see the light of the day.  Just a few years back a small reunion happened, and these New Yorkers must have a gotten a bit of that thrill back again because new shows keep popping up each season.  It is only a matter of time before a full-blown tour takes place, and it will no doubt be a must-see outing for any fans of the jam.  These boys can still do it right.
So there you have it...once again artists and fans are embracing live and improvised music, and understanding that bringing something energetic and unique to each concert was, is, and will always be the driving force behind the love of the tunes.
The more I think about it, the more it appears to me that the life of the jam-band scene has been not unlike the original Star Wars trilogy.  The music industry was once ruled by corporate heads (the Galactic Empire), and churned out what amounts to heartless music made mostly by machines (Droids).  Then along comes fresh artists (Luke Skywalker, Han Solo) with new ideas on what music should be like and began challenging the status quo (A New Hope).
After a valiant run during the 1990s and 2000s, these music rebels would be forced back into corner with the emergence of new styles of music, a declining fan base, and an industry determined to gobble up cash again (Empire Strikes Back).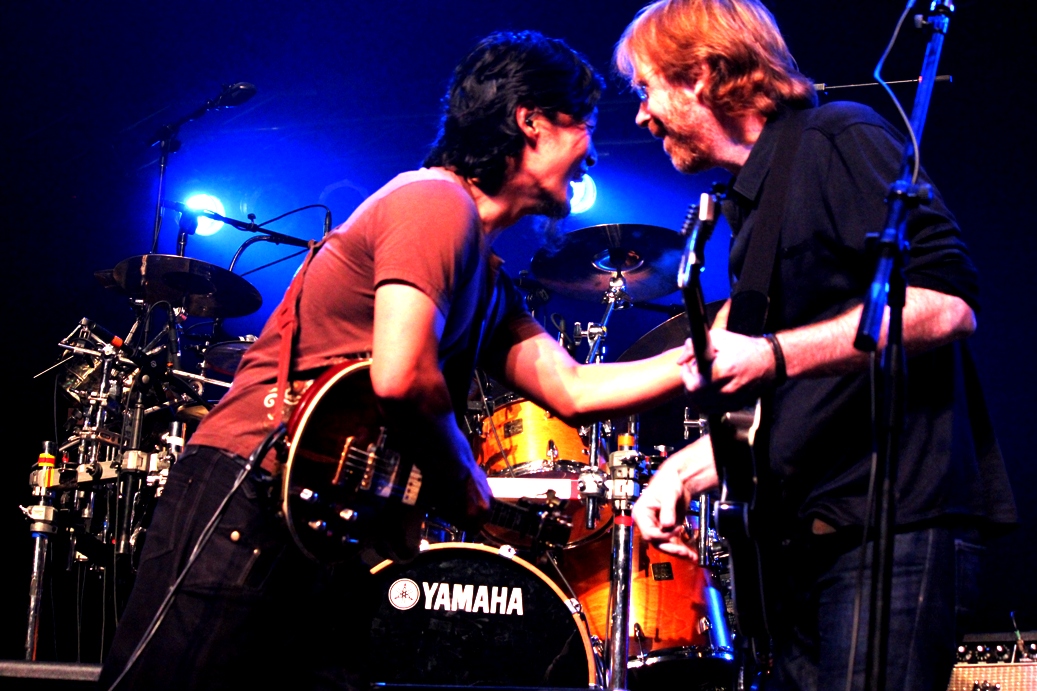 Now after some time to regroup, many of these popular artists are back at it, some even with unique new members (Ewoks) that are proving that live music is still king and will survive though the depression of the corporate music industry (Return of the Jedi).
Yeah, I just compared jambands to Star Wars....because I am that kind of nerd.  Thankfully it looks like neither of them are going away anytime soon :-)  May the force be with you....and yes, Trey IS a Jedi.