Riot Fest is a festival of extremes. It is not for the faint of heart. It is a three day multi-genre music festival incorporating metal, hip-hop, punk, rock, and alternative music. A decade ago, it started in Chicago, and thankfully has moved to Denver and Toronto as well. It has an old school carnival feel to it with vendors and sideshow performances. This year, it took place at the National Western Complex grounds where they usually host one of the largest stock shows and rodeos in the world. I enjoyed this fit much more than the parking lot at Mile High Stadium. It seemed to really fit the feel of the festival.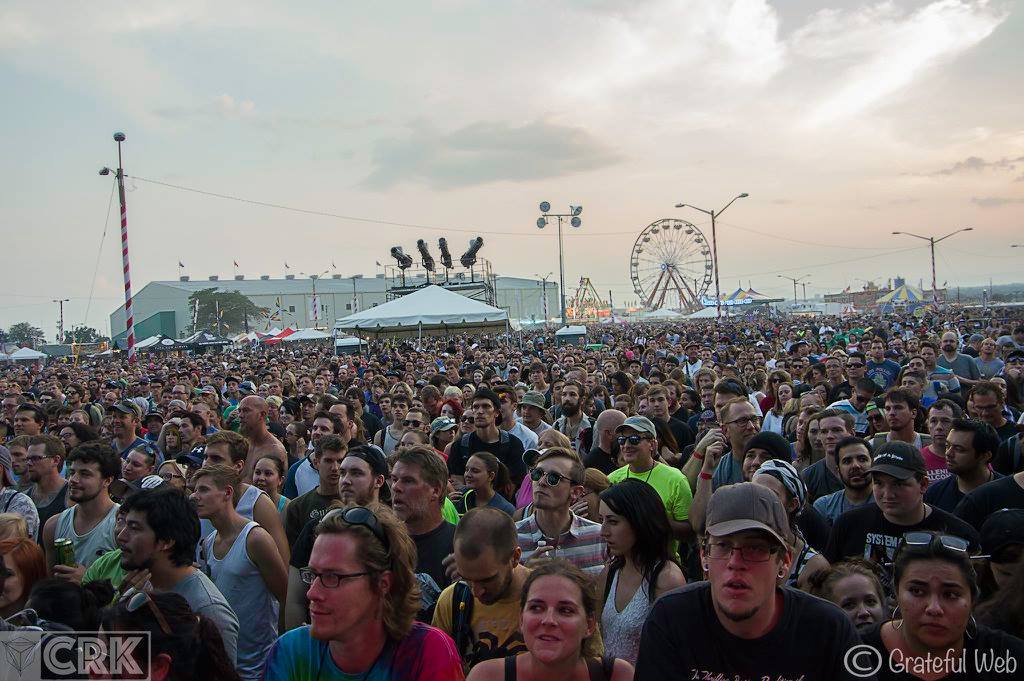 I arrived in time for one of the few blues acts, Benjamin Booker. I enjoyed his dark edgy guitar licks, which seemed like the perfect start to a full day of diverse music. The classic hip-hop legend De La Soul came on next, and they started killin' it from the beginning. There was the typical call and response, and then of course their jokes and candor. One of the first comments they made was, "It smells like shit here," referring to the smells of the industrial Commerce City mixed with stock show aroma. Then, he told us in the photo pit to put our cameras down, and put our hands up and dance. That was a lot fun. No one usually talks to us in the photo pit. There was one awkward moment though. It was intended to be funny, but not worded correctly, which was surprising for such wordsmiths. While trying to pump up the crowd, they said that their stage (Roots Stage) will be popping off and partying all night because of the high caliber hip-hop acts that would be performing on it all night. The mistake was when he said, "You all can go over to those other stages over there and kill yourselves if you want." There was a murmur of disgust throughout the large crowd with a low boo. But, he made up for it with his lightened up mood and their great songs including their most favorite, "Me, Myself, and I."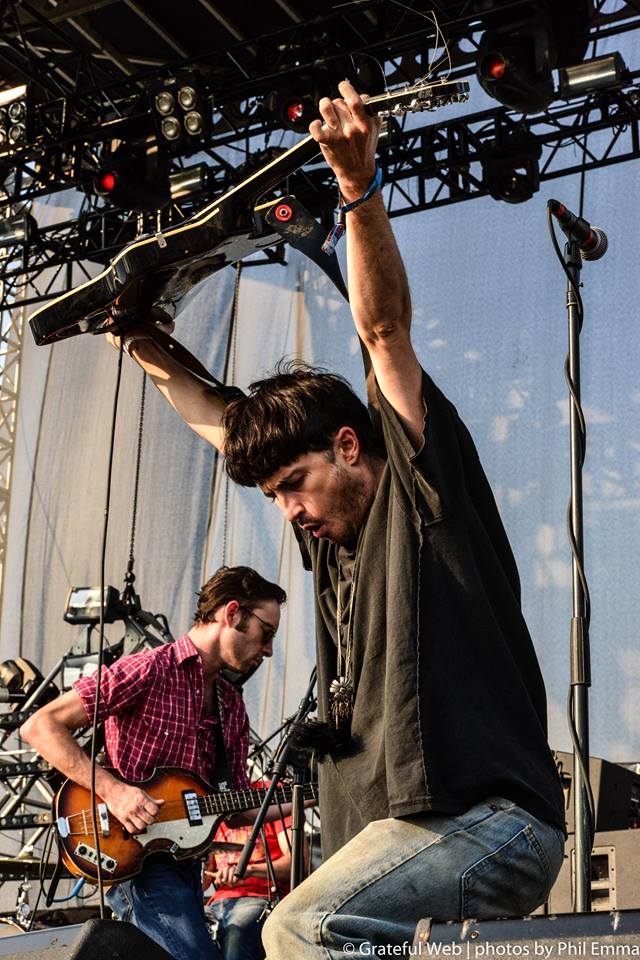 After that show, we breezed by the Black Lips, but wanted to get a great spot for a classic metal band. Testament was one of my favorite acts of the entire festival. The two friends that I was with agreed with me, therefore I could not be that far off. Eric Peterson and Alex Skolnick were two of the best guitar players at this festival. They were trading ripping solos throughout the whole show. Gene Hoglan's drums were huge as well. There were many times that it sounded like there were more than one drummer. Testament is a classic thrash metal band with an old school feel. This is what I wish the festival had a little more of throughout the other days.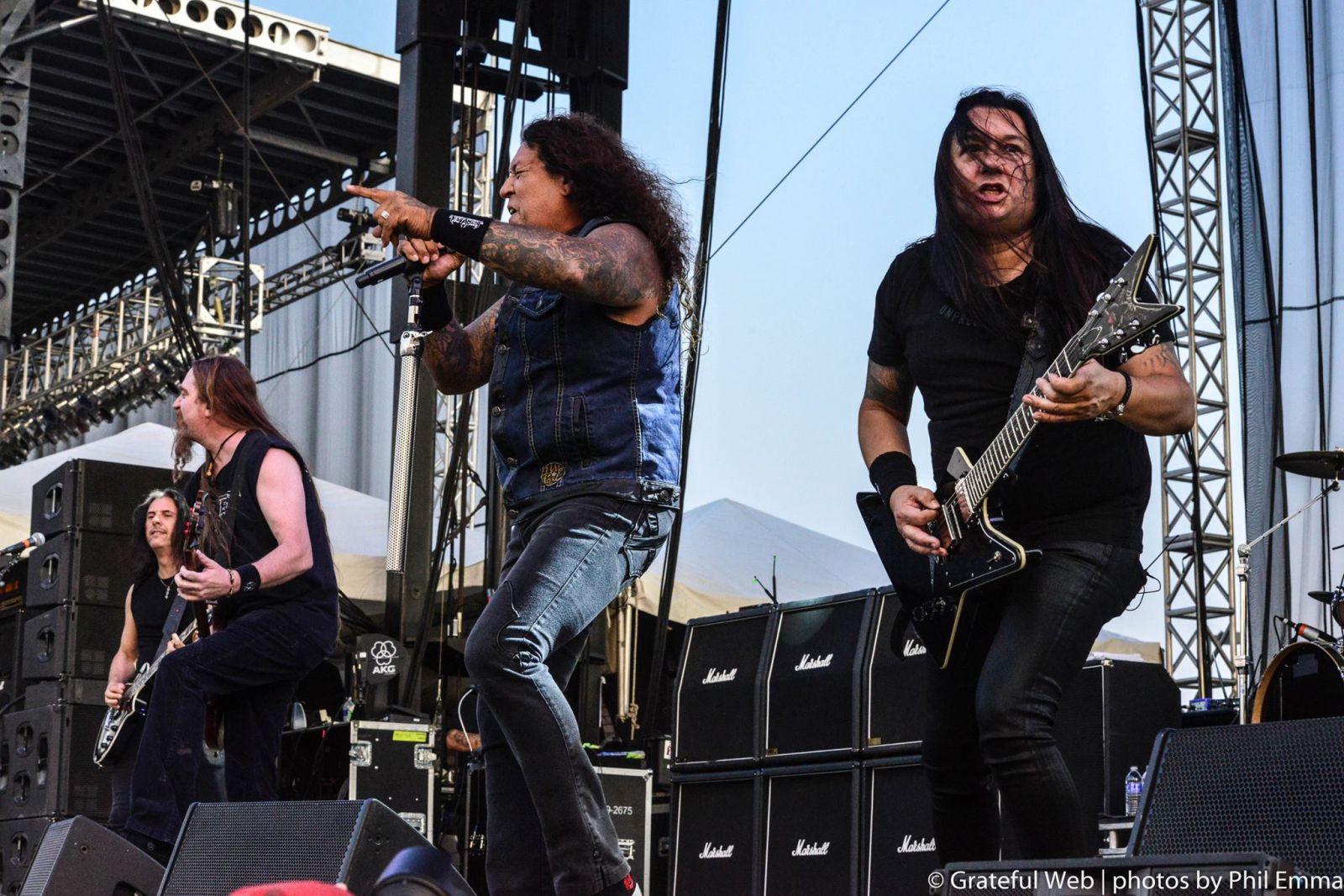 The Airborne Toxic Event was pretty good. They played their big hit from the best movie of 2013, Dallas Buyer's Club called "Hell and Back." The hip hop stage was going off next. Cypress Hill was by far the loudest act that I have ever heard. The bass was shaking my entire insides. I had ear plugs in, but they were not working. They were loud and proud, and just like the last time I saw them in Philadelphia around 2008, they were puffing away in the Colorado air. After a few songs though, I went over to see one of the first bands that I saw in my teen years, Anthrax. Around 1997, I saw Anthrax at the Trocadero Theatre in Philadelphia. It was an eye opening experience for me because it was when I first witnessed hardcore moshing. I thought it was a giant fight. My friend corrected me by telling me that they were just dancing. It was awesome. I had to relive that moment here at Riot Fest, and I was glad that I did. Anthrax was great, although the worst part about their set was when they announced that Motorhead had to cancel their set later that night. I was super bummed about that as I was really looking forward to "Lemmy" Kilmister.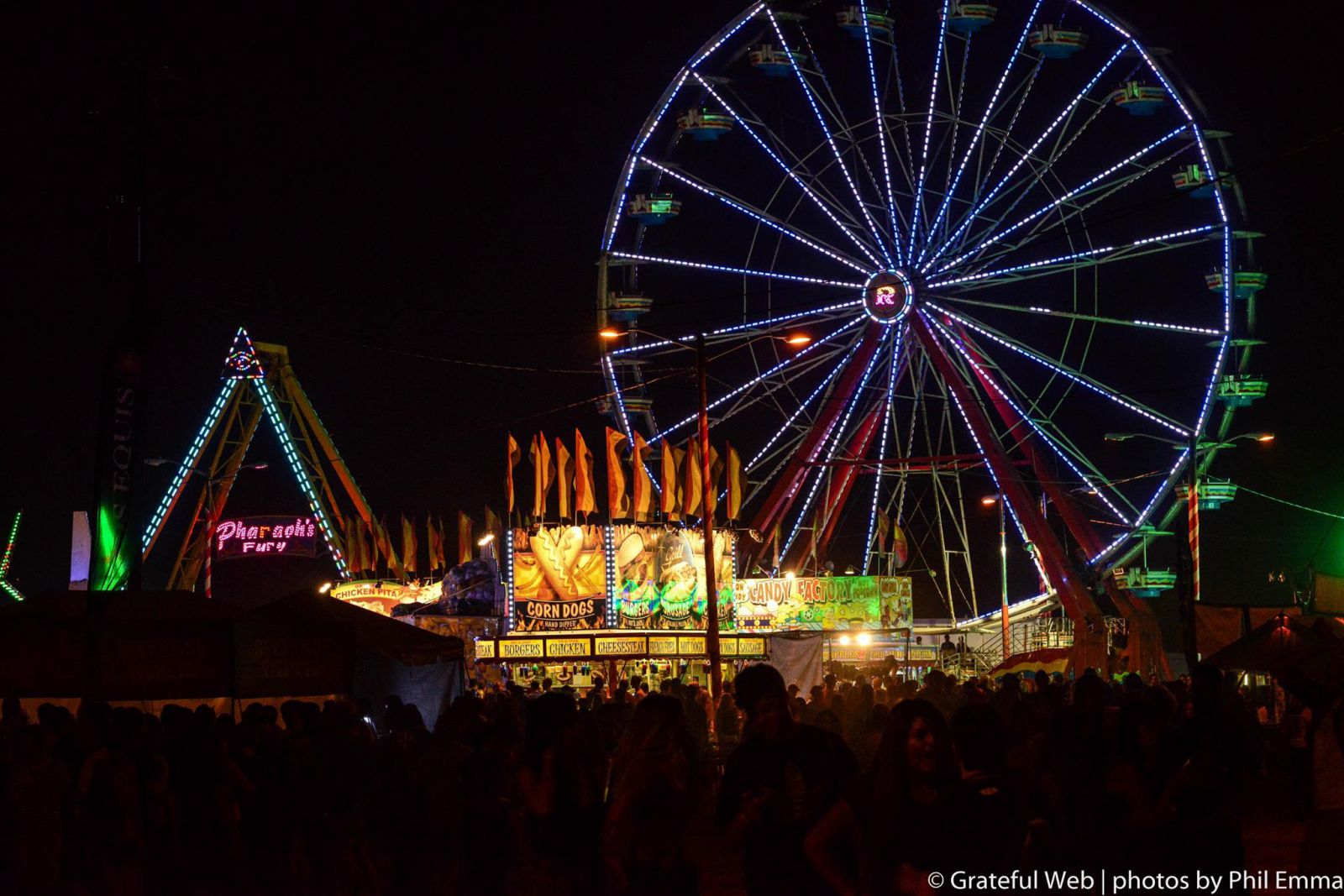 Then, there was the classic Iggy Pop. This man just does not age. He was unbelievable, and the other major highlight of this festival. His energy is unwavering, and to see him up close was one of my favorite moments of rock n' roll history. He played many of his classic songs. This man is 68 years old and has been playing music since 1960. He was without a doubt the most energetic performer of the evening.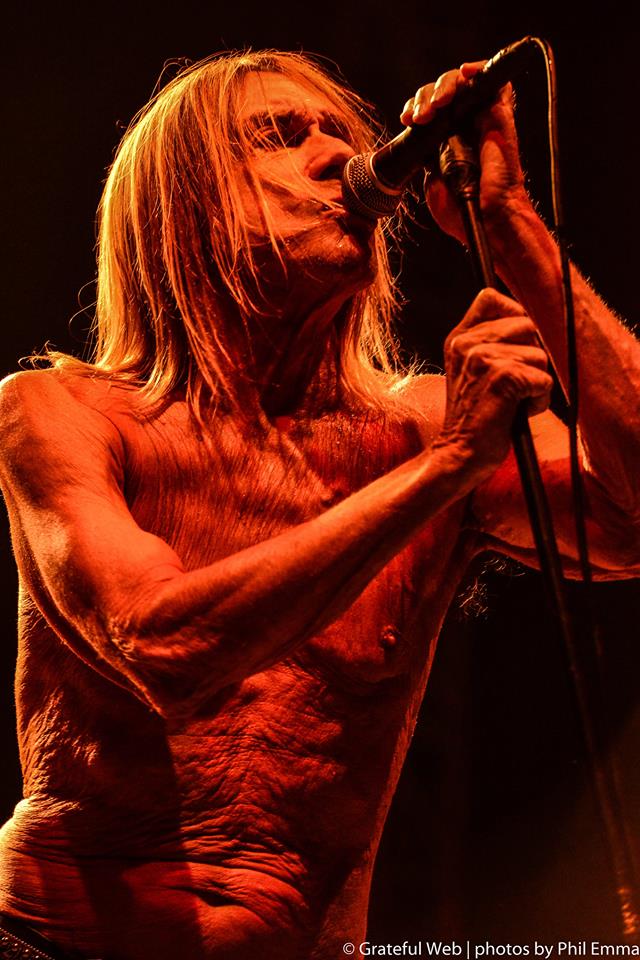 There was a lot of hustling from one side of the grounds to the other. After Iggy Pop, I went back to see Ice Cube. It was really difficult to make my way through the crowd to the photo pit, but I had to get there for Cube. It was only two days prior that I saw Straight Outta Compton in the theaters, and I absolutely loved it. It is enlightening to see and feel what it was like for the guys in N.W.A. to grow up in the 90's in Los Angeles. There are a few musical geniuses in that group, but none better than Ice Cube. He is smart, creative, and even directs movies really well. I was excited to see this performance. About midway through his set, he introduced DJ Yella. Yella was a founding member of N.W.A. and the World Class Wreckin' Cru with Dr. Dre. In addition to his music career, he produced over 300 adult videos. These guys have not been on stage with one another in a long time, and there was even another surprise left. Cube introduced MC Wren, and the crowd went crazy. It has been over 20 years since these guys have rapped together. He is another member of this crew that dates back to the early days of the eighties with Eazy-E.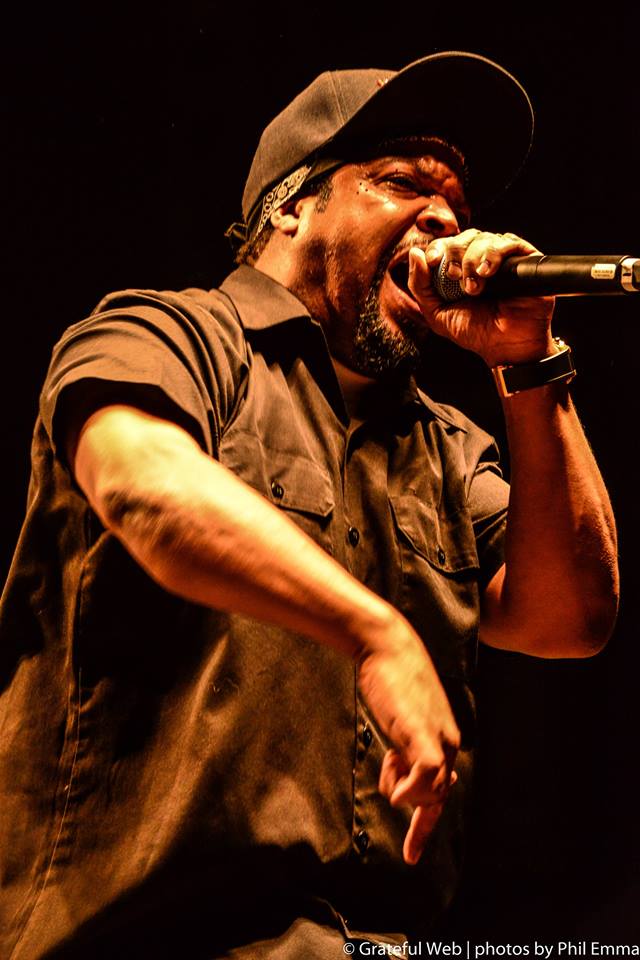 The final performance of the night was by System of a Down, and it was packed. Everyone who was at the festival came to the Riot Stage for this huge performance. Their production was terrific, and their songs gripped their large audience. After all, three of their five albums debuted at number one on the Billboard 200. Singer Serj Tankian's vocal range is nothing to mess with. He is all over the spectrum, and that energy and talent carries the unconventional band to the hearts of many. They definitely have a sound of their own with Middle Eastern influences combined with thrash/experimental metal, and their lyrics are Dadaist.
The next day was an interesting one for me. After seeing a vicious set from Eagles of Death Metal and an okay set from Cold War Kids and Drive Like Jehu, something unusual happened to me. While fighting my way between stages and through raucous crowds, I fell face first and sustained a concussion, but saved my camera. Since I was at Riot Fest, I had to stay for the rest of the show. I just put a bandana on, washed my bloody face and headed to the next stage. After all, I could not miss Run DMC, Pixies, or Modest Mouse. Therefore, I toughed it out through Kongos, which I really enjoyed, and headed all the way across for Run DMC. This was a classic chance to see these old school originators of hip-hop. They totally exceeded my expectations and played all of the songs that we all wanted to hear of course. They gave props and love to their fallen band member Jam Master Jay, who was brutally murdered at their recording studio in 2002. Since I had seen the Pixies several times, I stayed at Run DMC. Luckily, I was able to get over to their set in time for the end though. They are always big league performers.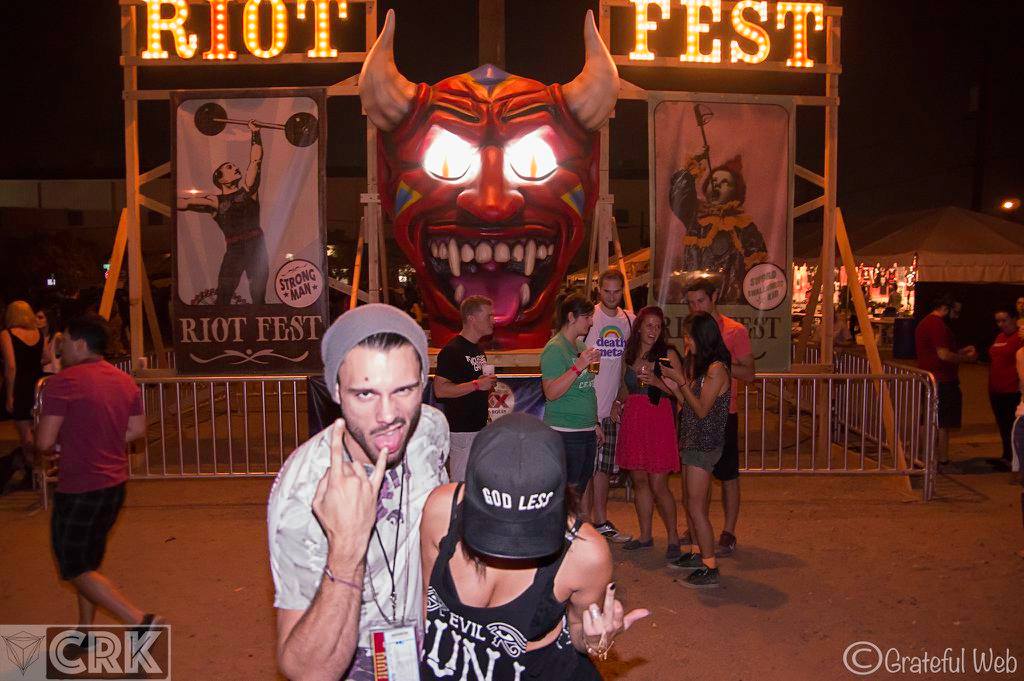 The indie rock band, Modest Mouse headlined this night, and the crowd did not seem as big as the first, but was still formidable for the band named after the Virginia Wolf story, "The Mark on the Wall." This band has had its share of member switching and changes. This was another solid end to a second day and this amazing annual tradition. Unfortunately because of my concussion and injuries from the night before, I was not able to attend the last day. I tried to go, but it just was not safe. I even got in my car and started driving there. But, I got to the first light, and it was just not a good idea. On the other hand, I had a good friend who made sure to tell me that his highlights were definitely Bootsy Collins Band, Tenacious D, and Snoop Dog.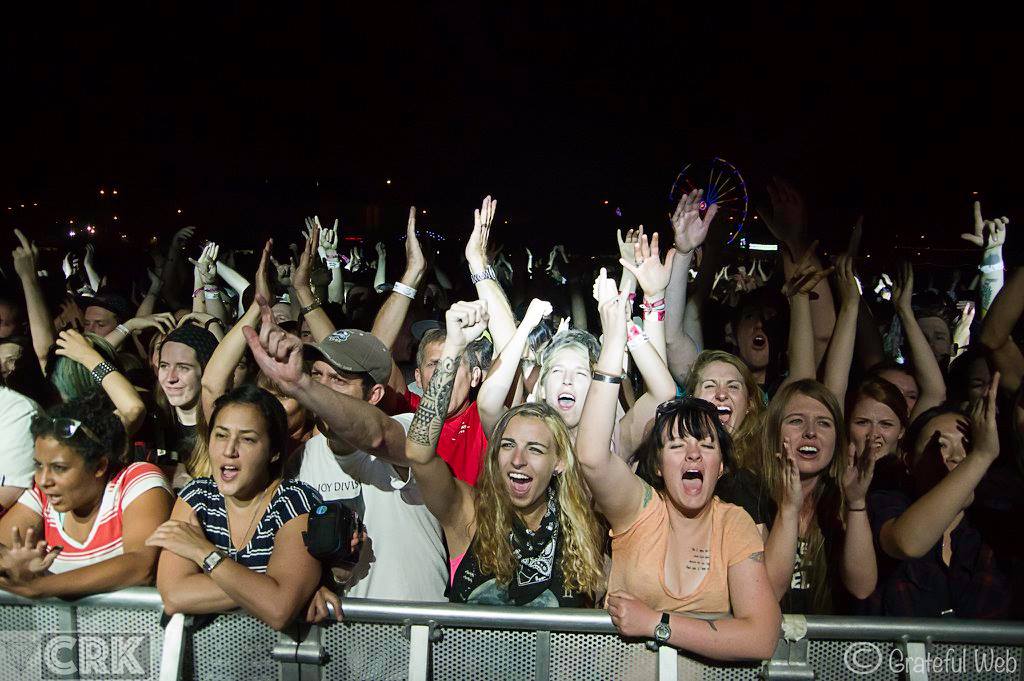 All in all, this was another successful Riot Fest in Denver. The festival creators make monumental upgrades and changes every year and continue to make this the best extreme festival in the Midwest. Aside for the incredible talent that speaks for itself, I loved the theme, sideshows, entertainment, and art work that gave the festival a collective festival feel. I look forward to seeing who they will bring out next year.