Three days of Riot Fest is definitely a marathon and not a sprint, and although I did not make it as early as I anticipated either of these two days, I enjoyed what I saw especially the legendary The Cure set. I wanted to see Clutch on Saturday afternoon because I have a wonderful memory of seeing them at Bonnaroo one year late at night, and as I dozed off towards the end of the show on a blanket, not because of boredom, but a combination of exhaustion and other outside influences, I will never forget waking up to Gwar spitting, bleeding, and screaming to motivate me to get through the rest of the night. In any case, we made it around 6:30pm in time to hear a teeny bit of Taking Back Sunday, Descendents, and Red City Radio. We parked it in front of the Byers Country Feed stage to catch a bit of the freak sow and the first bit of The Used set, but the first band that really impressed me was City and Colour. My friends and I really enjoyed this set.  From the minute that singer-songwriter Dallas Green came on stage and connected with the crowd by saying, "We are all North Americans," and started singing, while most of the audience became intrigued. It may be hard to believe that he is originally from the post-hardcore band Alexisonfire for over a decade, but Green's voice is angelic. He always has a series of diverse players that accompany his music, but currently, and who impressed me the most was Jack Lawrence, bassist from The Dead Weather, The Raconteurs, and The Greenhornes. These guys made the most beautiful songs that I heard throughout the whole festival. I wish that there were more bands of this nature on the lineup actually. I know that Riot Fest does not pride itself on beauty, but I do not ever mind a mixed bag of bands.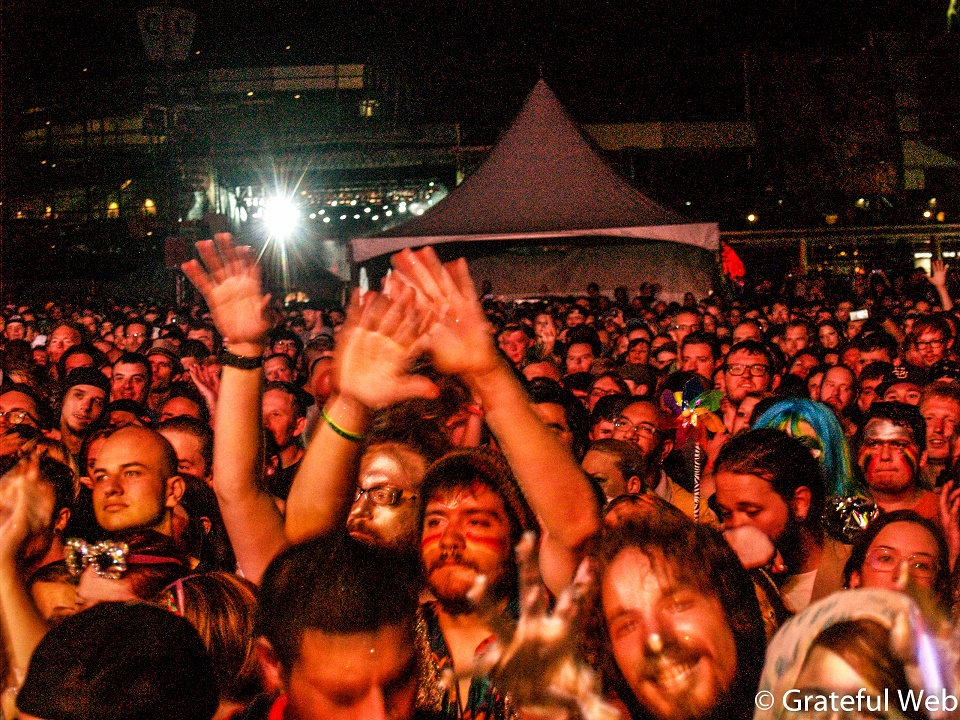 City and Colour was a relief and one of my gems that I found at this three day fest.  After they finished, we wanted to reserve our great spot for the Cure, so we listened to Social Distortion while sitting at the May Farms stage. This is where I met one of the best concert photographers on the scene. Todd Radunsky has been shooting bands and concerts for a long time now. You may know his work from the walls of the Fox Theater in Boulder. I have been gazing at his photos at that venue for years now, so it was very nice to meet him. You can find his photos at www.elitebandimages.com.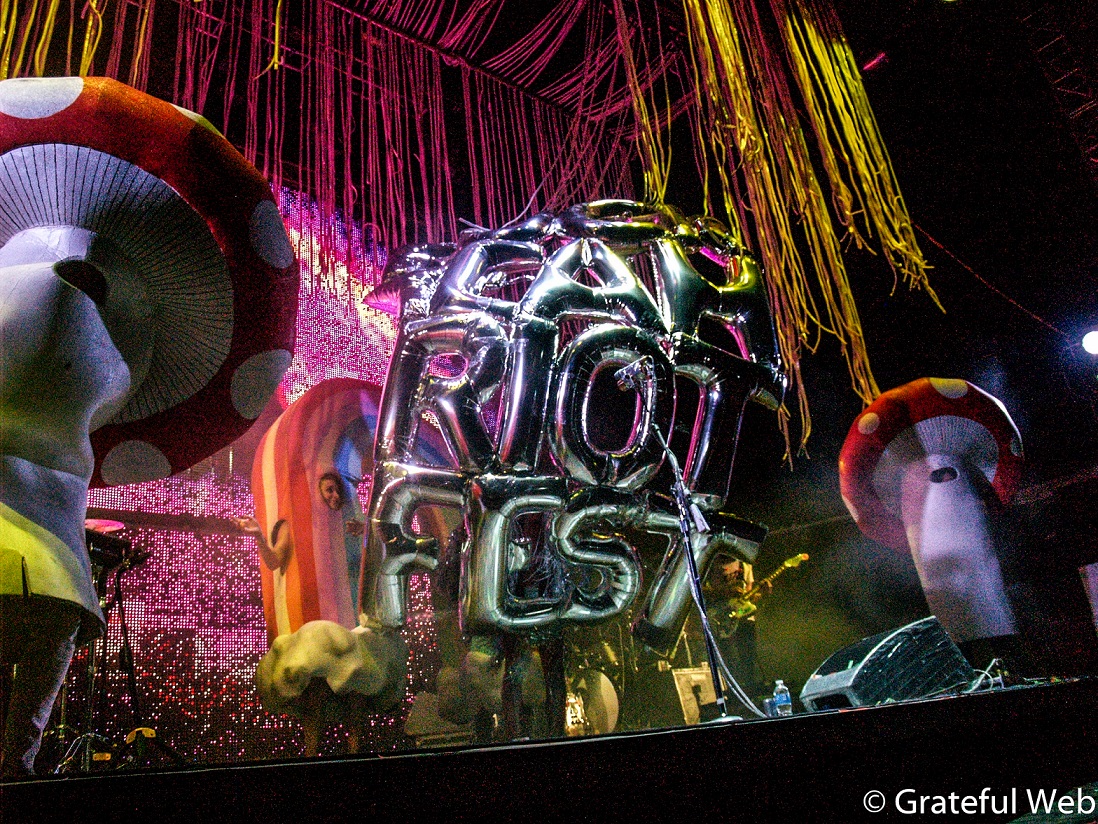 The main event was next. Many audience members have been waiting for years to see The Cure. Most of the crowd was most excited to see the Cure more than any other band this weekend. I gave up my Elton John tickets across the highway at the Pepsi Center because of this scheduling coincidence. I would have missed any other band at Riot Fest to go across the street really quickly for Elton. But, I am glad I witnessed The Cure live. It was truly a once in a lifetime event. This English rock band, formed on the year of my birth, has been playing post punk, new wave, gothic rock, and all types of aesthetic ambiance for 38 years now. They have sold over 30 million albums. Think about that for a second. Singer and leader of the Cure, Robert Smith rejects classification, especially of the term gothic rock because he does not even like music in that genre, but he is right. The only way to describe their music is Cure music. Smith's voice on this night was untouched. He sounded exactly like he did 20-30 years ago. It was enlightening and remarkable that his terrific has totally withstood the test of time.
This was a special moment for us at Riot Fest, and was the high light of my festival weekend.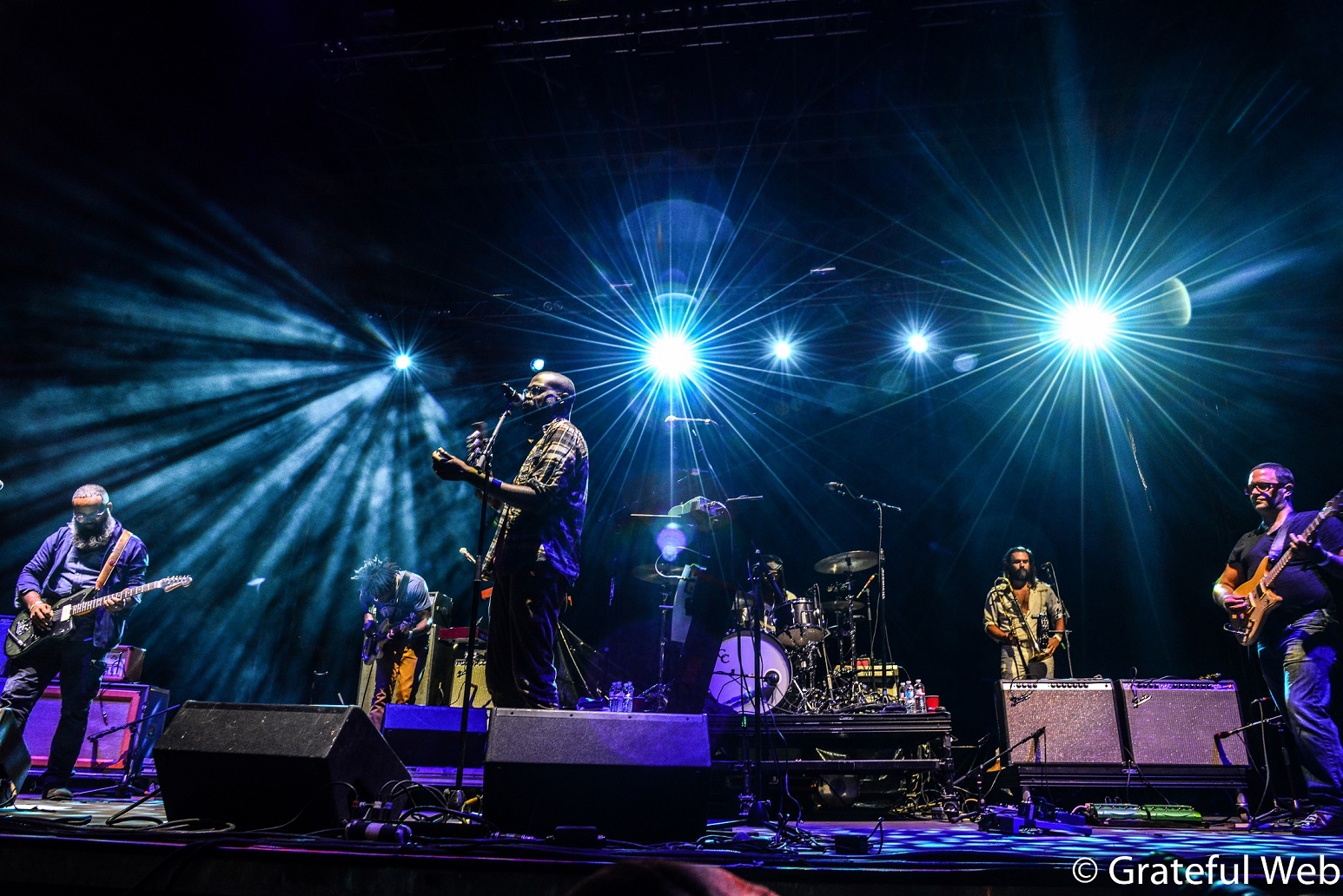 My arrival time was about this same on this day getting there for the end of Dropkick Murphys, but I was sad to miss Passafire, Violent Femmes, and 3OH!3, whom I heard was a top performer from a few people. It rained steadily the entire time night, but that did not stop the die-hard fans destined to see the bands that they came for. My favorite set that I saw on this day came next for me. TV on the Radio was on fire! I love their rhythm and all around sound. Right from the get go, they infused funk into their rock style, which is so unique and distinguishable. Their energy was palpable in "Golden Age," which I so badly wanted to see live. It was the most I danced the whole festival. I had tickets in 2011 to see them at the Ogden, but then the show was cancelled due to bassist Gerard Smith's passing. He battled with lung cancer, and he died shortly after his diagnosis. Therefore, I was very excited to see this set. They even debuted a new song called "Happy Idiot."  It was a lot of fun! TV on the Radio offers their fans a diverse bag of musical magic to hand out to their audiences.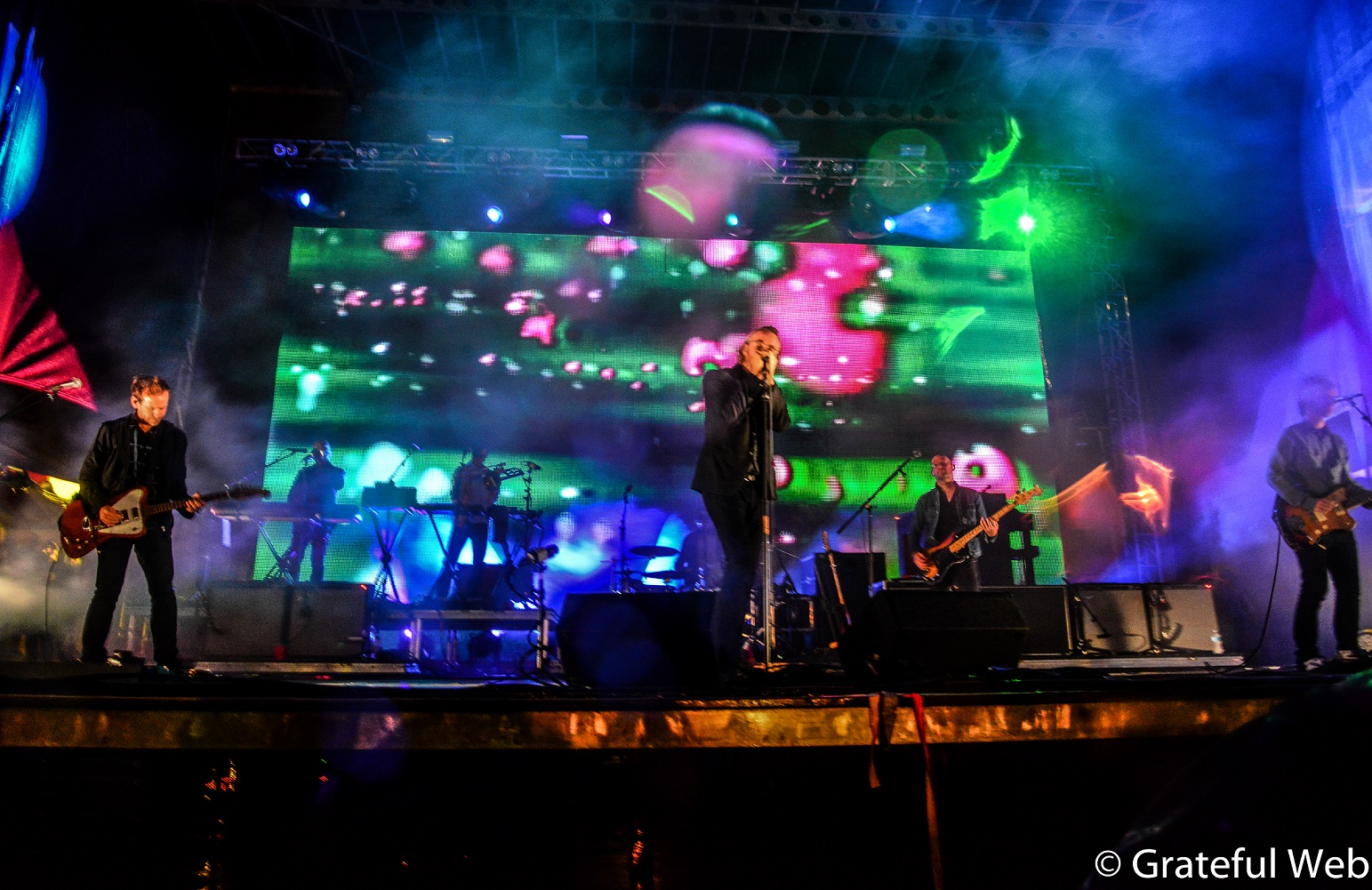 Because of the pouring rain and the expensive camera I was carrying, I was stuck under a tent for Rise Against, but luckily, I was able to hear every note of their performance. They had a few special guests that they brought to the stage, but the one that I remember the most was Bill Stevenson from the Descendents and Black Flag.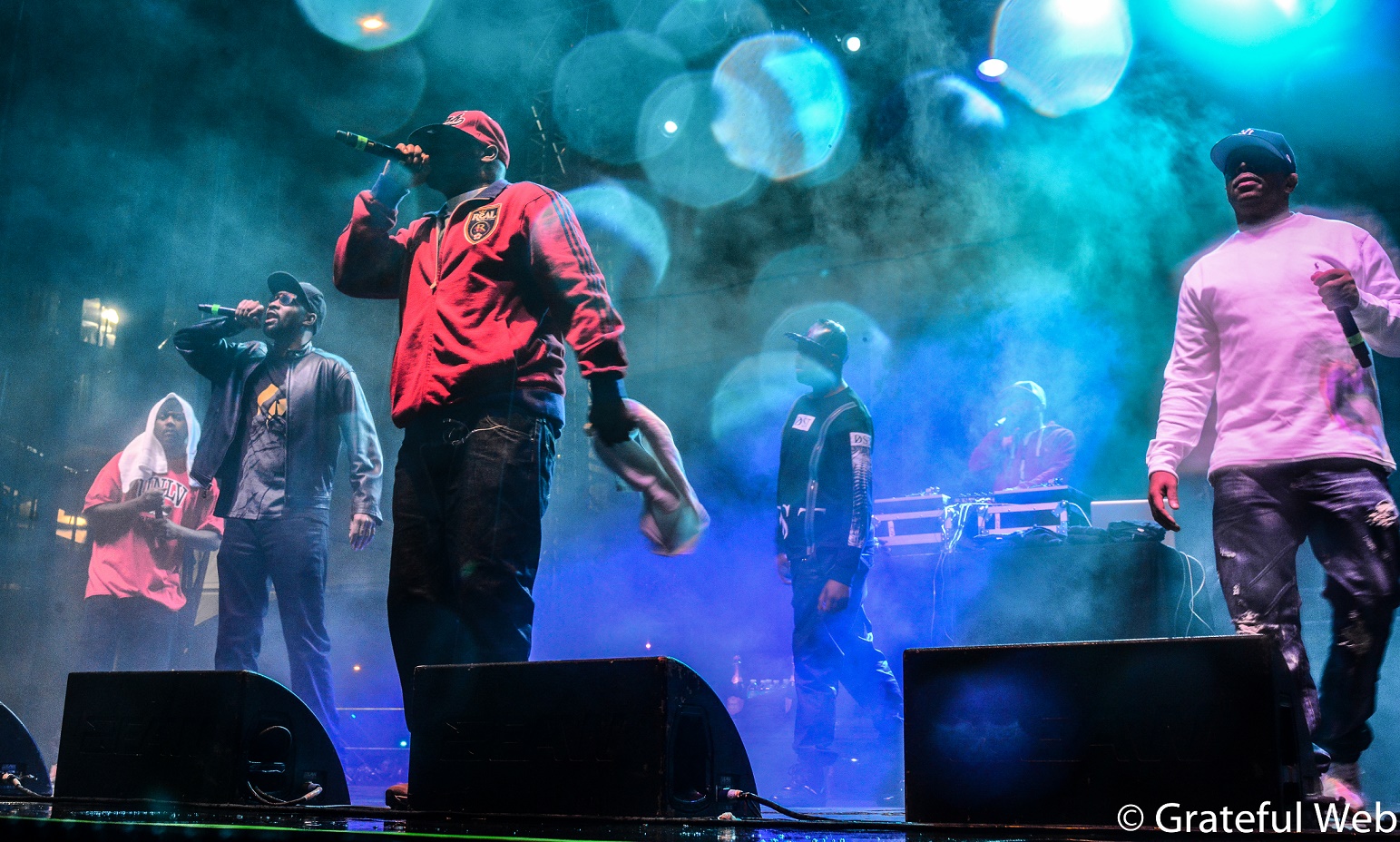 Most of the crowd on this day was most excited to see either The National or Wu-Tang Clan. There were a lot of Wu-Tang Clan shirts around, and the rain did not stop the die-hards from showing up. Both stages were full of people anxiously awaiting there bands. I started at The National and caught the first three songs below. They were beautiful, haunting, exotic adventures out of Denver for a bit, which was very welcoming for the audience as they were being pelted with rain.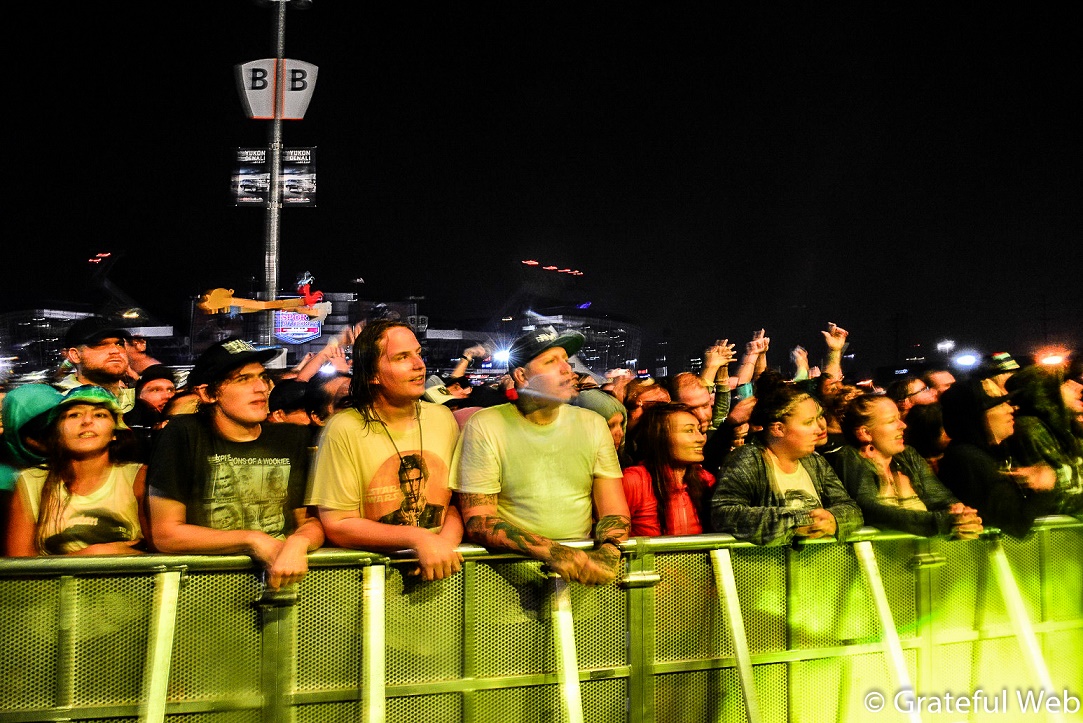 After a few songs, I went over to the Wu-Tang Clan, and I made it over before they even started. Security was beefed up in the pit for this, and just as the rain let up a bit, they came to the stage like a team, squad deep. They all came on rhyming and moving like the unit they represent. They only had an hour set, but they made it count.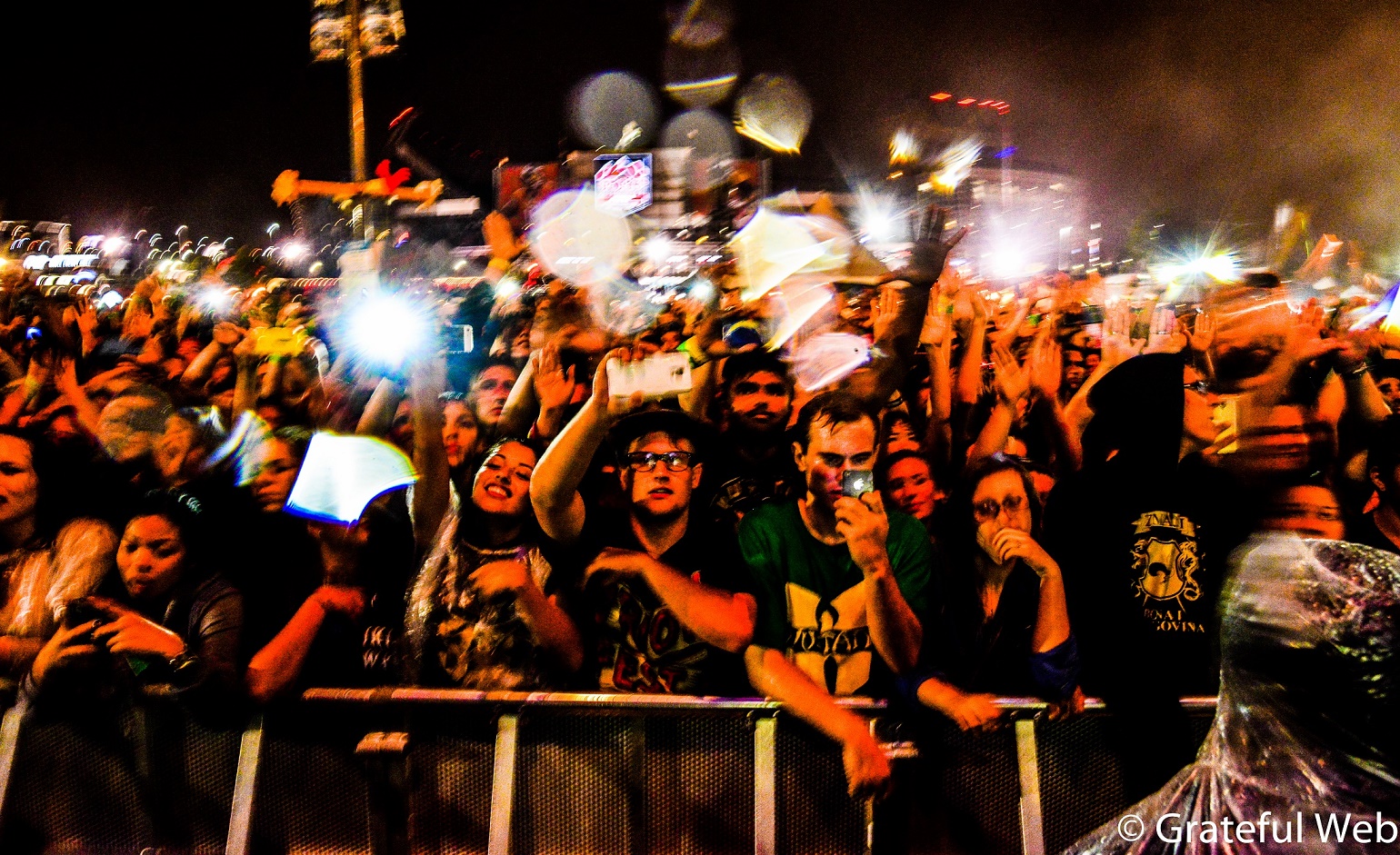 Overall, the 10th annual Riot Fest weekend in Denver was a success even amidst the challenges of the venue change etc. It seemed like a good showing on every day, and the bands definitely brought their best to the festival. It will be interesting to see where the festival ends up next year for sure, and I really hope the lineup is as good or better.