The title of this review does not just come from my opinion as a music writer in the scene since the mid-nineties. I have heard this from nearly every person that I have heard talk about STS9 for the last year or so including members of the band. I was lucky enough to catch half of their four-night run at the Fillmore Auditorium in Denver, and I saw them at least three other times in the past year. The semi-new addition of STS9 is the bass player Alana Rocklin, who has propelled a new life and launching point for the already successfully established force. She adds an element that is tough to describe. Her presence, grace, and general badassness have captivated audiences around the country since she replaced David "Murph" Murphy last year.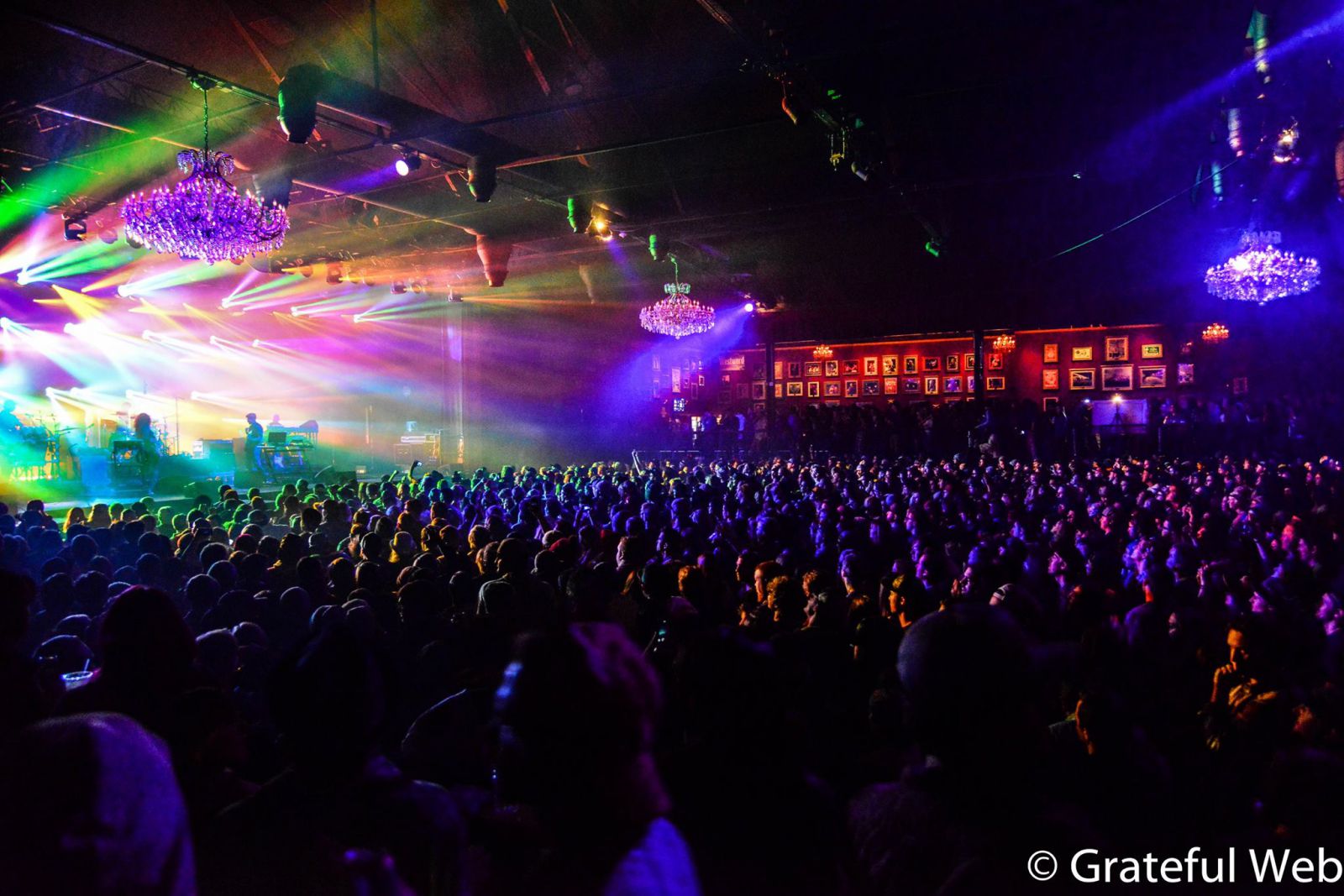 After a busy holiday season seeing a lot of live music, I was looking forward to these nights as the icing on my New Year's cake. First, I watched the Phish show at the 1Up down the street, and it was a great way to start an evening full of music. The music scene in this area is second to none. These shows started my 2015 off right in so many ways. During the last few STS9 shows that I have been able to see, I have detected a pattern that I have been seeing a lot in many bands lately. They have all been playing like the writing of a college essay with their most important points last. Although it is not anything really new, I feel like it is happening now more than ever. The first sets seem to be melodic warm-ups to the raging insanity funky dance party second sets that will occur with a little patience. These shows were no different.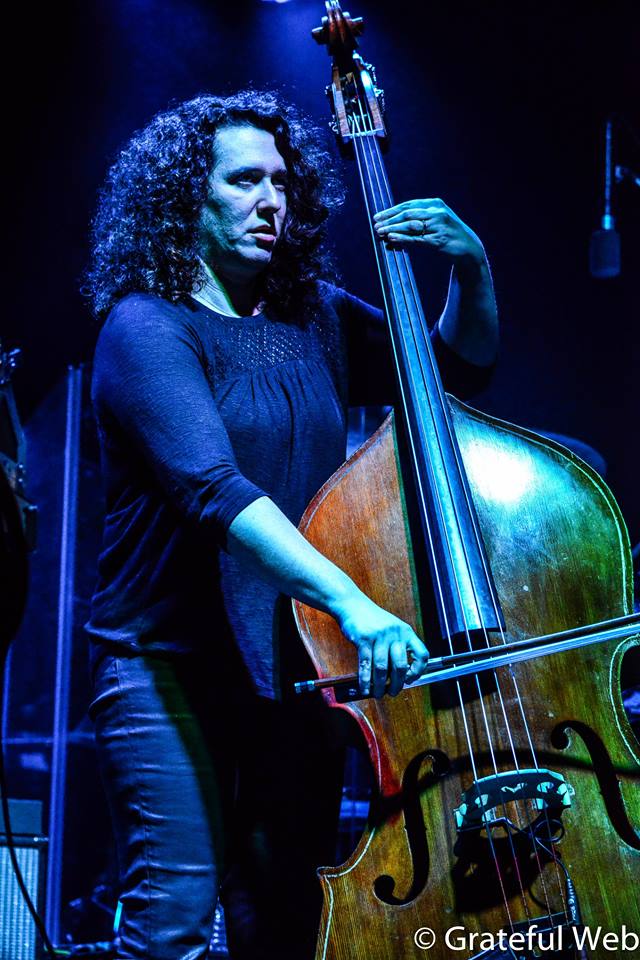 Being in the pit for the first few songs put me into a happy trance that was hard to leave after the first three songs. But, on my way out they played "Four Year Puma," which featured an extremely drippy bass, and crowd participation with the timing of their "Wooooo." The sensation of swimming into a funk-filled pool kicked off by Rocklin's slap-happy bass was what took place during "Trinocular > Vibyl." After a gentle "Nautilus," the band played just the ending of "Aimlessly," which featured the synth power of David Phipps with more drippy bass. The last song of the set was "Crystal Instrument," which has several parts and changes, but really builds steam after the percussion of Jefferee Lerner shines about halfway through. Phipps and drummer Zach Velmer take the lead, and it feels like you are running through the video game Tron. The band thanked Denver for all of the fun they were having and said that they would be right back.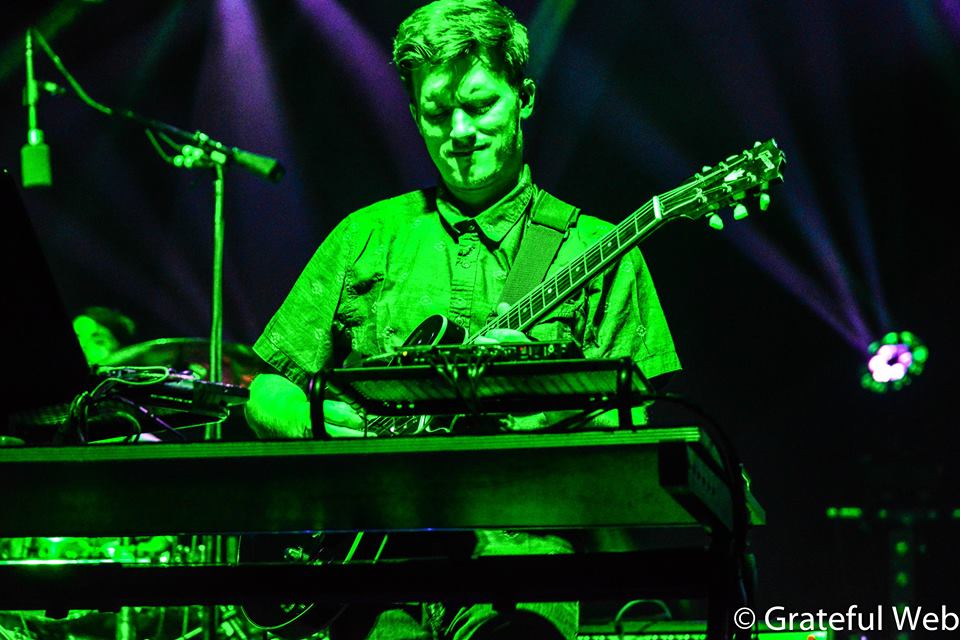 During the set break, my friend and lead singer and aerialist for the band RAH, Rebecca Ann Henry arrived after celebrating the debut of her new song, "Fake Your Smile." She was just in time for the dance party. We danced non-stop for the rest of the evening starting with their opener, "World Go Round." Even the rainbow optical sunrise of lighting engineer Saxton Waller blew open into an array of colors and twirls. Waller is one of the best light designers in the business, and the colors, tones, and shapes that he has been manipulating lately have been better than ever. Then, after a fun "Totem," it got really crazy. "Mobster > Too High (Stevie Wonder) > Mobster" was definitely a turning point in the show. It seemed like all of the ambient dance songs carried us through the rest of the evening. "Glogli" and "Breathe In (Part 1)" featured the disco and "Tweezer" like solos from guitarist Hunter Brown, which just did not seem to stop building throughout the songs. The crowd was surprised to hear the ending only of "Abcees" before the Asian sounding "Walk the Light > Really What?" Midway between "Really What?" the interplay between musicians under the current of the percussion made for a playful ending. The encore was "Phoneme," and it was like descending from an alien magic carpet ride. It was a light bring down into reality from a cosmic dance party.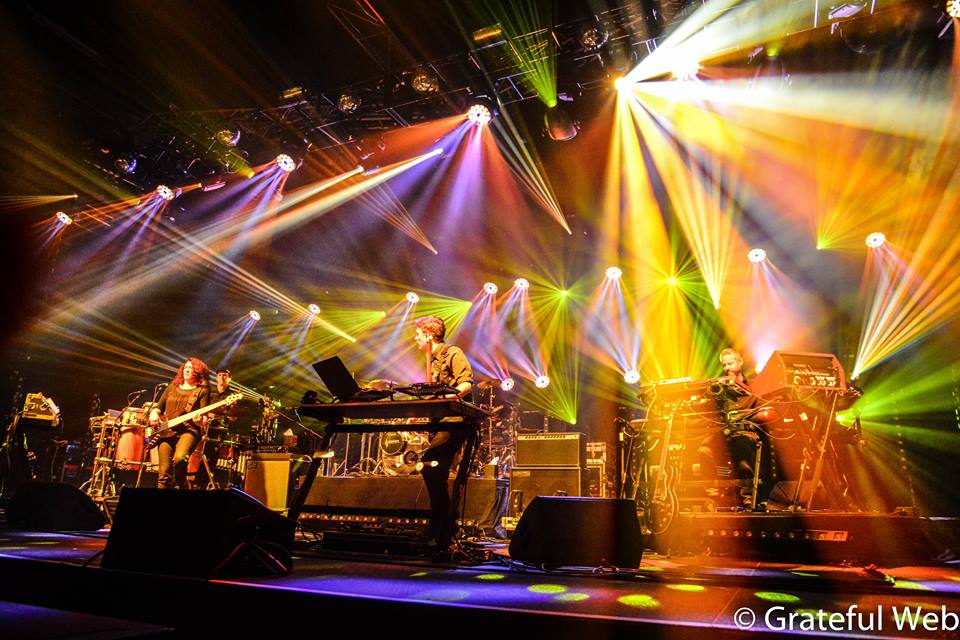 The last show of this epic run for fans and STS9 themselves started so perfectly. It was like a drone that one might hear before something great happens. A spiritual sound that STS9 calls "Epirus." It is short and sort of an introduction that smoothly floated into this scuba diver Darth Vader sounding breath that leads into "We'll Meet in Our Dreams." When "Arigato" started with computerized gibberish the crowd felt that familiar feeling that they longed for, except that Rocklin's bass lines elevated that feeling into a head-shaking unfamiliar territory that you get when you look at your friends to make sure that they heard what you did. Unbelievable! This band is doing everything right. Even the next song, "Blu Mood," starts with a pronounced bass line from Rocklin that is next level. Mark my words, within the next decade, Alana Rocklin will be known as one of the most diverse and overall talented bass players that have ever come across this scene or any other. "Peoples" is a crowd favorite, and although it has lost a tiny bit of elastic sound to it, it rocked. "Love Don't Terrorize" was my favorite song to dance to in this set while I was standing at the soundboard with some friends watching Saxton color my world. "The Rabble" digitized my brain, and "Ramone & Emilio" closed an incredible fun, and unique first set. The band profusely thanked the fans and took a well-deserved break.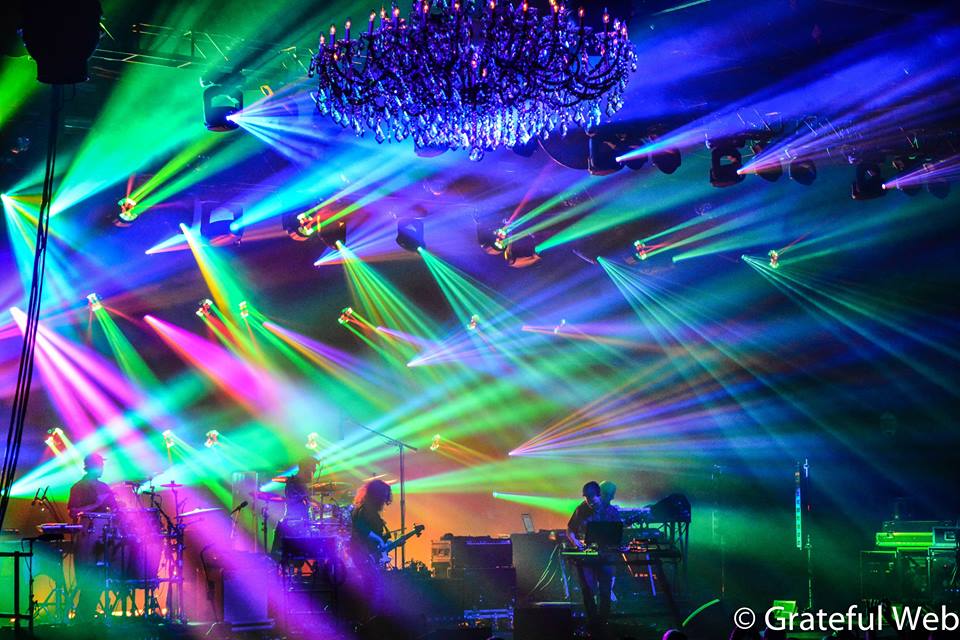 The band must have seriously rejuvenated because they came out swinging with "Shock Doctrine" and "Instantly." The dance floor was on fire. Then, "Hubble," "One a Day (Sub-ID Remix)," and "Circus" spaced out the dance party until "Rent" lit a fire in the Fillmore and ended the set.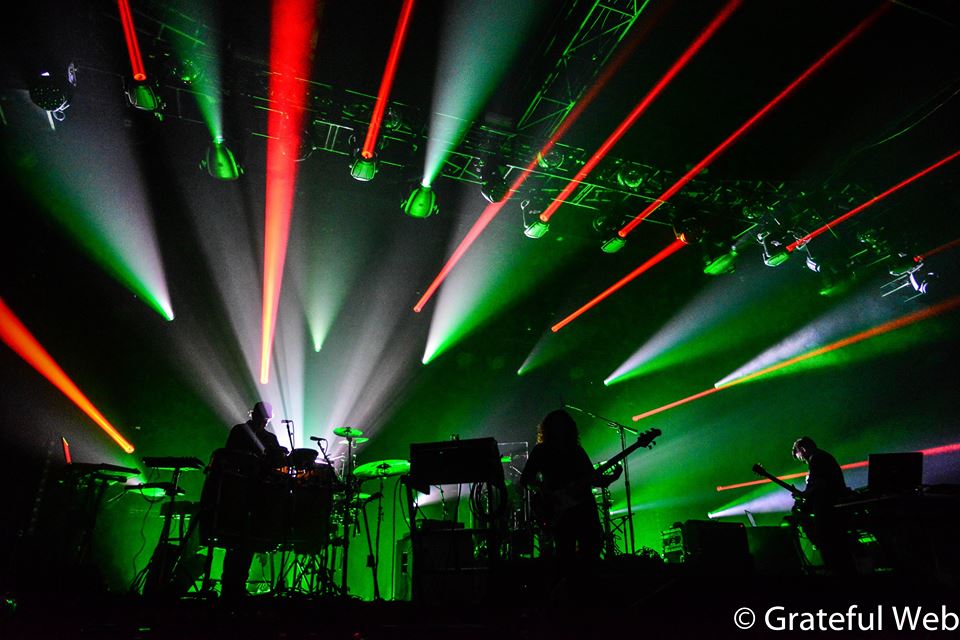 Then the band said, "Is that it?" The crowd grew louder, and the adventurous encore of "Grizzly, …And Some Are Angels > Breathe In" capped off a remarkable run. STS9 is at the top of their game, and I highly recommend spending their next run with them. 2015 will bring about more expansion and growth in an already well-oiled machine.