After a long five weeks on the road through the mid and northwest, Drew McManus (guitar and vocals) and David Cleaves (mandolin) finished their tour in their second home and the place where they recorded their last album, In Between the Blinks. This dedicated duo are some of the nicest people you will find. They are teachers, poets, and storytellers. Their music is deeply rooted in acoustic roots/reggae music or what they call Rocky Mountain Reggae. Their lyrics and messages are spiritual and world conscious. McManus is a firm believer in the fact that he has a purpose, and he has been given a gift, therefore, he puts a lot of effort into creative lyrics that have meaning. David is one of the kindest souls I have ever met, and his mandolin playing is one of a kind. He is a seasoned veteran on the tour scene since he has toured with Hot Day at the Zoo and Rootstand before meeting Drew. It is incredible that these two musicians from Montana have only been playing together less than a year.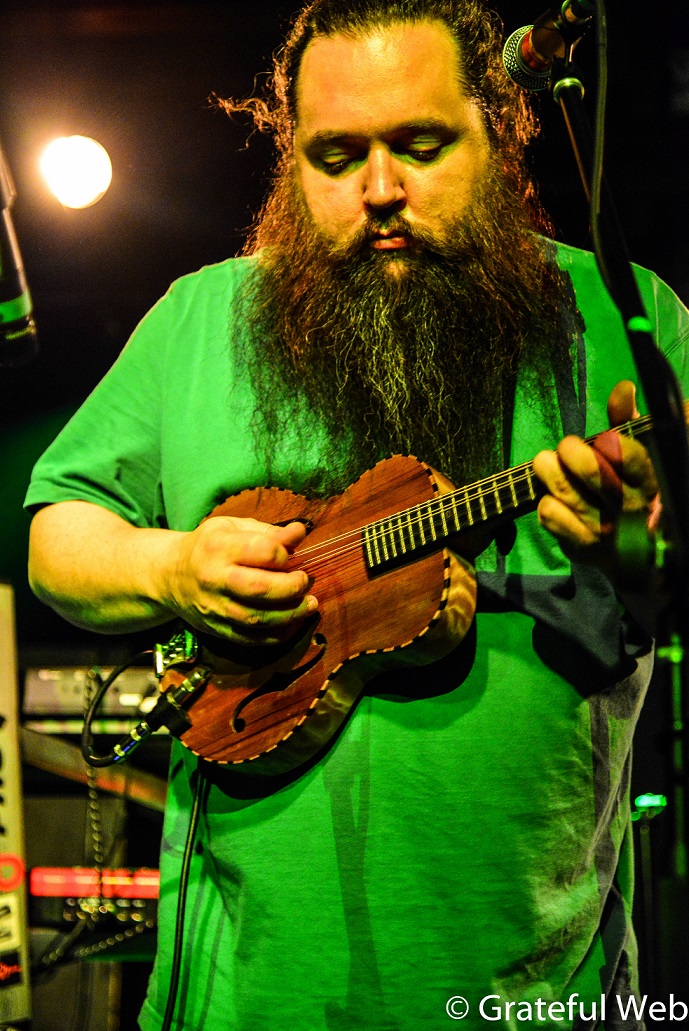 Their first show that I attended was at Cervantes the Otherside in Denver with Wake Up and Live and Policulture. Wake Up and Live played all Bob Marley covers in their own style, which was a lot of fun. They jammed some of my favorite Marley songs like "Could You Be Loved" and "Them Belly Full," which soothed my soul.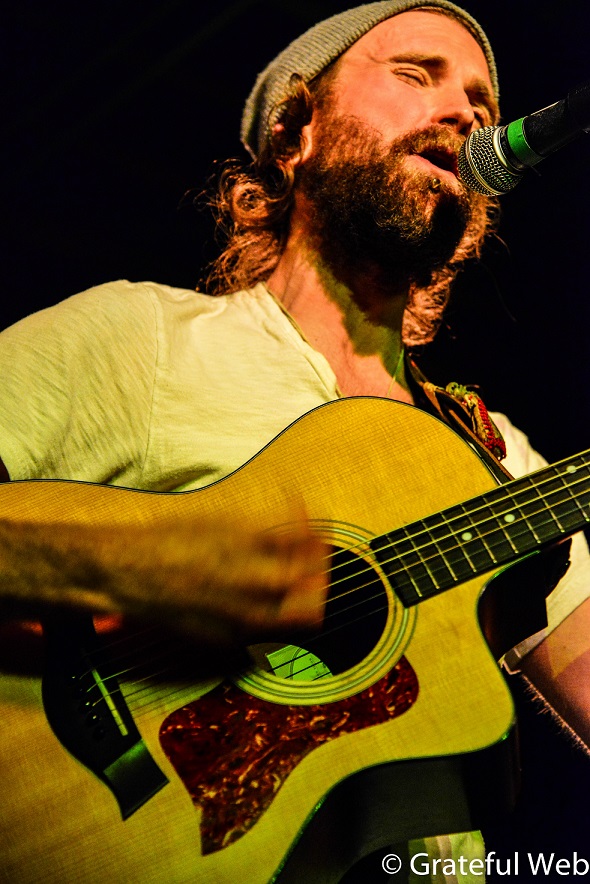 Satsang lit up the stage, and many people were even coming into the venue from another show on the other side. The show was interactive, and the crowd was participating. There were a lot of lit of faces in the crowd, and people dancing. As of late the duo has been getting into the Hawaii tribe of Roots music like Mike Love, Tubby Love, and Paul Izak, and with that brings a musical ferocity in the simple that has been fueling this tour. The musical presence was felt at this venue chock full of musicians, and the Rocky Mountain Reggae had everybody dancing. It is really refreshing to see giant smiles on faces, and people intently listening to the lyrics of a band. In a way, I feel like this has left the live music culture. When Satsang plays people listen, smile, and dance freely. This is one character trait in a band that is deeply rooted in reggae, blues, or roots music. Even if the song's message is one of war or distrust, it sounds happy and uplifting.
Satsang from Cervantes the Other Side in Denver, CO
In the Blinks
Let's Move
Mountain People
War > Freestyle > No More Trouble > Running Away
Soldier On
Awake
Grateful
Lakota Sioux
We Will Go
These Words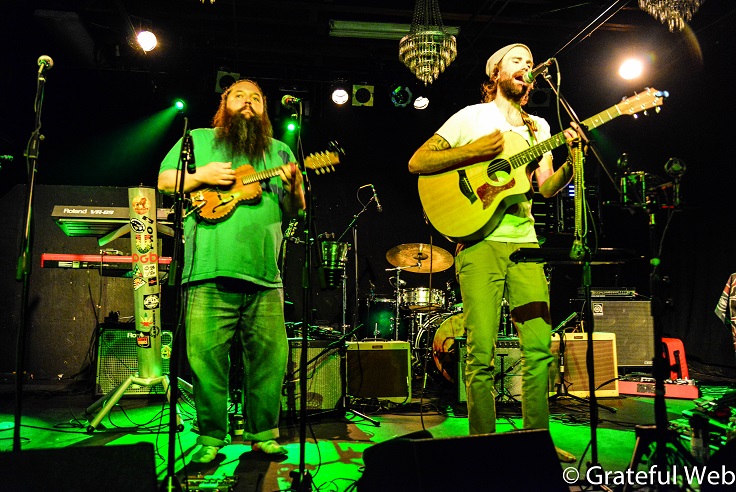 A Saturday night in Boulder at the Twisted Pine Brewery is how Satsang ended their fall tour. They were both eager to go home to their families, but they love playing music, and they love being in Colorado as well, so this was a bittersweet show for all of us. There was a modest crowd of beer drinkers along with some friends of the band who appreciated hearing their sweet sounds. The set list was a lot of fun, aside from some music off of their new album, there were some fun covers including a Bob Marley medley and the encore "Naive Melody" by Talking Heads. "Lakota Sioux" was dedicated  to Bill Perry, a friend of the band and mine and Native American aficionado. McManus and I spent a couple hours at his house earlier that day appreciating his Native American medicine, eagle head staffs, and other sacred symbols that Perry has collected over the years during his many Sundances in South Dakota. On this night, we had a Satsang, but for the band it was time to go back home to Montana to see their families. There are a lot more musical projects in the works including a Hawaii tour, and a summer full of shows to look forward to on the horizon. If you do not have their new album In Between the Blinks, I highly recommend it for all ages and musical tastes.
Satsang from Twisted Pine Brewery Tour Closer in Boulder, CO
Let's Move
Queen
Barefoot Blues
In Between the Blinks
Right Now
Songbird (Ryan Montbleu)
Awake
We Will Go
Set 2
Mountain People
Grateful
Einstein's Insanity
I Will Be Light (Matisyahu)
Lakota Sioux
Adversaries
Grow
Naïve Melody (Talking Heads)