I want to start by emphasizing the importance of keeping an open mind always, but especially when listening to and choosing live music to see. Throughout all of my years of seeing a lot of live music, I have always listened before I judged, and it has afforded me the ability to discover bands and performers that I would have never known about. On the other hand, I know countless people that either stereotype, pigeon hole themselves, or scan lineups and then comment as if they have already attended the event. Last year after a rigorous summer Phish tour, I almost missed the ARISE Music Festival because of fatigue and judging just by looking at a pamphlet. I went, and it was an amazing festival that I will probably never miss again. A similar thing happened at SnowBall Music Festival with a similar result. I would like to say that it is because I simply love music festivals, but the truth of it is that there was a lot of good music here that I discovered by being there.
After parking and retrieving my passes, I hustled in to see the festival heavy electro jam band, Jimkata. I enjoyed their set, but I was not really warmed up until I was exposed to the e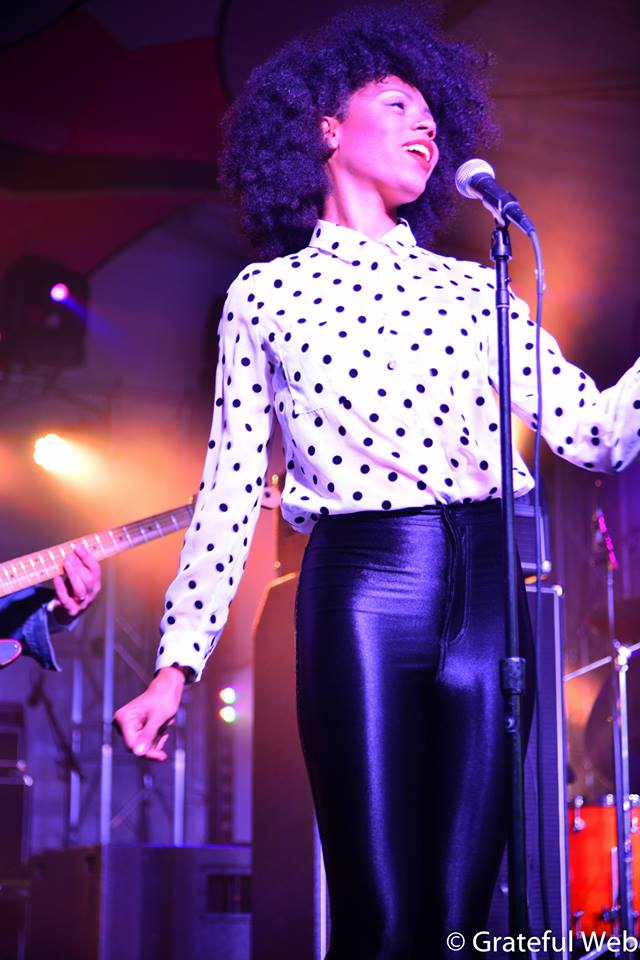 nergetic duo called the Floozies. These guys were great! They are brothers who know how to work a crowd. Hailing from Lawrence, KS, they came to Colorado to get their name out and lay it all on the line. I definitely appreciated their energy especially from producer/guitarist Matt Hill. I briefly breezed by Henry Fong and GTA, before making my favorite discoveries of Day 1. Within a few notes, it was confirmed to me that I would be at the Ballroom Stage for awhile. Escort is a funky disco group of enthusiastic musicians lead by beautiful black women from Brooklyn, NY. They are usually a 17 piece band, but at the festival, they were about 10 people short. That did not make them any less appealing. They were electric, and their bass player laid some hard beats. The last song they played was the song they sound checked that brought everyone to the stage to begin with, "Cocaine Blues." After a brief jaunt to see Earl Sweatshirt and Mimosa, I made my second big discovery of the day and found more talented beautiful women. They are called WARPAINT, and they were very impressive and captivating. This is why I go to festivals. I go to learn, and as an event writer, I feel that it is my duty to share the results of my journey. Their new self titled album cannot go without mentioning either. I am looking forward to catching one of their shows that they headline. Furthermore, a WARPAINT and Escort bill would be an instant go for me. The first day concluded with the headliner Knife Party, which is an Australian electronic music dance duo. They formed from the drum and bass band Pendulum, and have some world music acclaim in the EDM world. After the first day, I was impressed by the quality of food and drink at the festival and the wonderful vendors that were there, especially the taco stand. Those were amazing! In addition, I heard that the folks from Escort put on an awesome dance party after show at the 1UP downtown. I was not surprised after seeing the energy they had when they left the stage at the festival.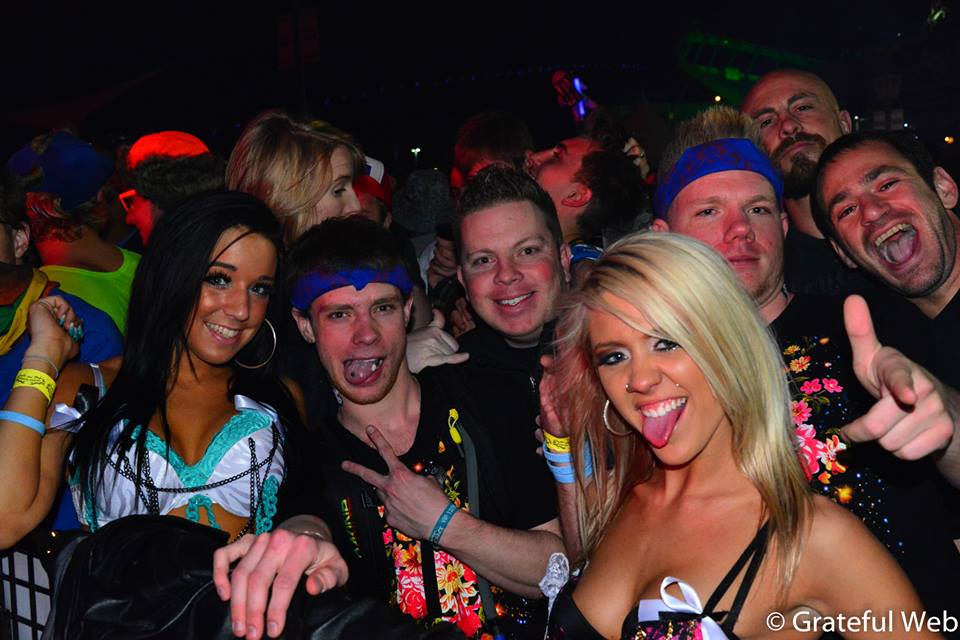 SunSquabi kicked off the second day that had the appearance of a rainy/snowy Snowball day, but luckily for us, it never really came down minus a few drizzles and extremely light hail. SunSquabi describes their music as Electronic-Hydro Funk. Their guitar player early in the show had a beautiful David Gilmore tone to his guitar that echoed through the Mile High grounds. I really enjoyed this set, and Day 2 started with a bang. The Ballroom Stage was good to me on Day 1, so I went over there and listened to Rubedo. They were very unique and incorporated an avant garde Miles Davis type sounds into their very different sound. The trumpet player had a West High School shirt on. I once taught at West, so I deduced that these cats were locals. They were interesting, but believe it or not, not as interesting as the next band that came on stage. They were called The Knew, and boy did they have a look and sound of their own. They all had almost a Spinal Tap type presence, and their musical choices were eclectic. I then walked over to the Groove Tent, which was least favorite spot of the weekend, to see Caked Up. The DJ had two cheerleaders on the sides of him, and he was bumping beats hard. Once again the food was delicious. The Cilantro stand was another regular stop of mine, and I was really enjoying the intimacy of all of the performances here.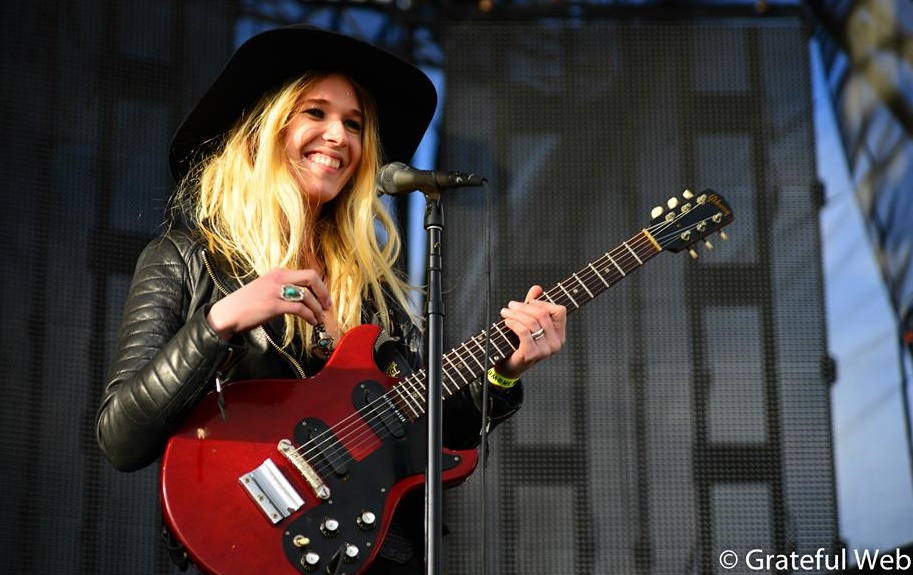 I posted up at the Main Stage for the rest of the day as far as music goes. I took many walks to check out the wonderful graffiti artists, shop at the nice booths they had, and often ran over to the Kind Bar stand, since they were "kind" enough to pass out my favorite coconut bars for nourishment. Technicolor Tone Factory is a Boulder band that mixes across different genres of music, which was a breath of fresh air to see. The next band, STRFKR, is growing exponentially, and many people were anticipating their set. It was a good time, and then an inspirational rapper from Minnesota named Brother Ali came on rapping about how he was homeless two years ago and his appreciation for life. He oozed positivity, and the crowd knew it.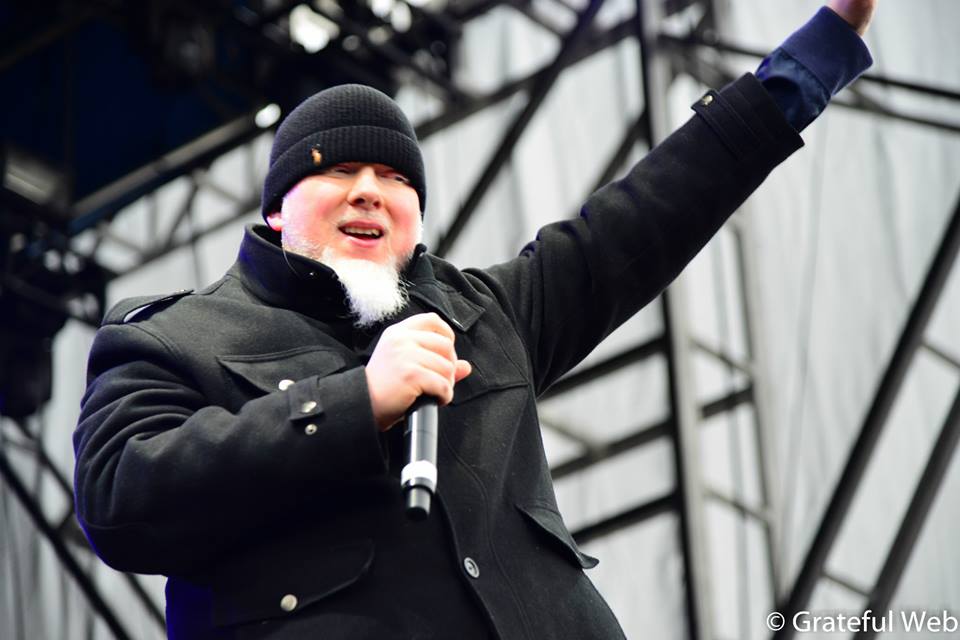 By the time Yeasayer came on, the crowd at the festival grew quite a bit. I enjoyed the leisurely feel of the day time, but I knew that many people were there to see the headliner that night, Pretty Lights. Yeasayer is a psychedelic band from Brooklyn, NY who I was excited to see. Their music and style are not like any other band. They seem to incorporate so many different types of influences in their sound and often sound European. Finally, the moment that everyone was waiting for came. Pretty Lights, aka Derek Smith, literally lit up the Snowball crowd. While I was in the pit taking pictures, I was standing next to the amps and speakers blasting bass heavy sounds that I seriously thought that my insides were being reconfigured. The dance party went hard into the evening as he debuted a lot of new material for his home crowd.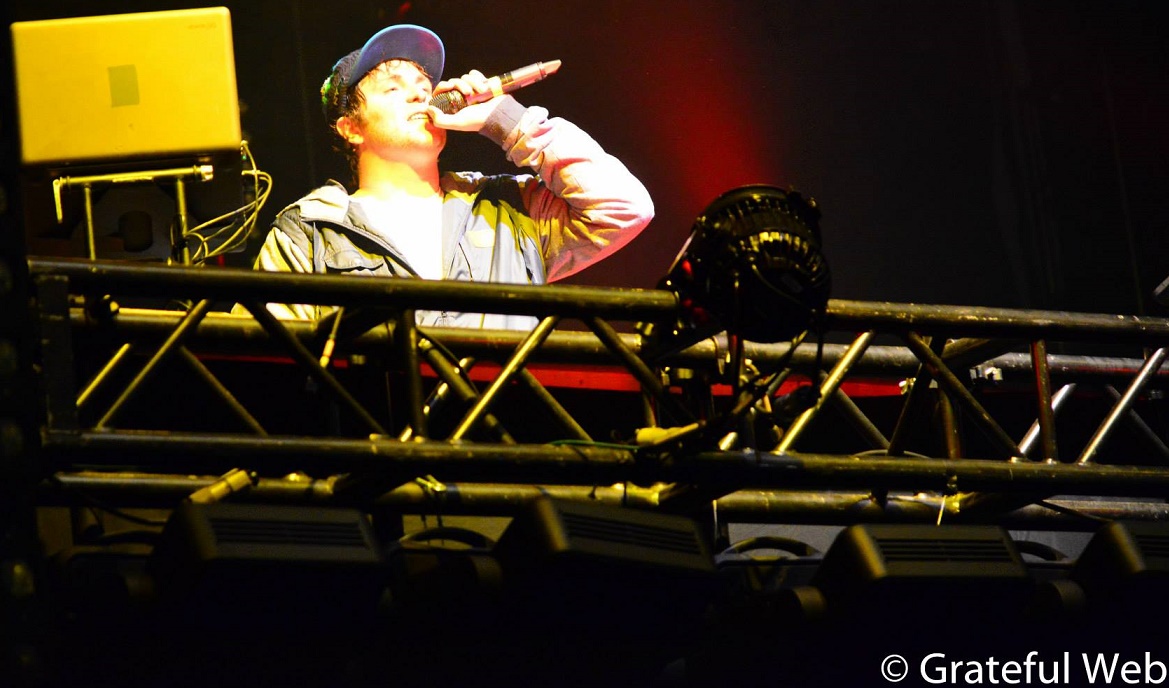 As I pulled up to the lot, I heard the tail end of Proper Motion. It was the best performance at the Groove Stage that I heard. The DJ mixed Hall & Oates into the ending of his set, and my walk into the last day of Snowball started the day off right. I was looking forward to many performers on this day, and I also found a new band that I really liked called Eminence Ensemble. This band was really talented. They ended with a great song that sounded like Phish's "Tweezer Reprise." Then the song went into "Good Times, Bad Times" by Led Zeppelin. Over at the main stage, a Denver band named You, Me, & Apollo were playing to an appreciative crowd. They covered The Coaster's "Down in Mexico" that was made famous by Quentin Tarantino's Grindhouse movies and a fun version of the Bee Gees' "Stayin' Alive." I ran over to see TWRK real quick to snap some pictures. That tent was rowdy, and it brought me back to my guido Jersey shore days. Inner Oceans was a pleasant surprise. This local Denver band was really fun! They reminded me of one of my favorite bands called Luna. They had a soft peaceful sound with a beautiful bass player.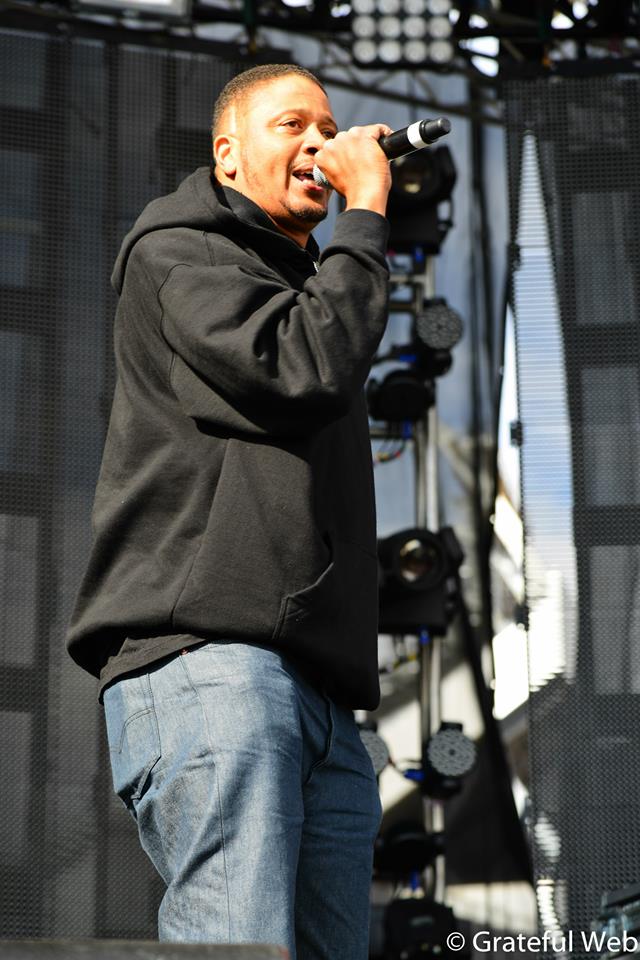 After breezing by Sam Warren who was holding down the Heat Hut Stage, Chali 2na (J5) & House of Vibe brought the old school hip hop to the festival. It was an interactive throwback set. I walked past and photographed What's So Not and Keepers. After, in a surprising turn of events, Afroman cancelled, but at the stage that he was supposed to play on, Lily Fangz out of nowhere saved the day with her unbridled improvisation, stage presence, and ability to please a crowd. While walking over to Wild Belle, who I was greatly anticipating, I stopped to hear what I call, the sounds of Vegas, Kap Slap. They had some nice looking dancers and the crowd was chanting along to "Eat, sleep, rave, repeat"…
Wild Belle was quite different and sounded exquisite. Her beautiful voice boasted "Happy Home" during the slightly sideways snow that was barely coming down. It was perfect for Snowball. Juan MacLean was keeping the kids dancing over at the Hut, and sure enough, even at the end of my festival experience, there was more to learn. Another super fun dance party occurred at Denmark's Rufus du Sol. This band will be known by everyone soon. They were a lot of fun, and they brought a mix of every genre into their sound that will intrigue music lovers everywhere. They dedicated a song to stealing someone's girlfriend, and when the crowd applauded, they said, "Don't applaud that." It was called "Talk to Me."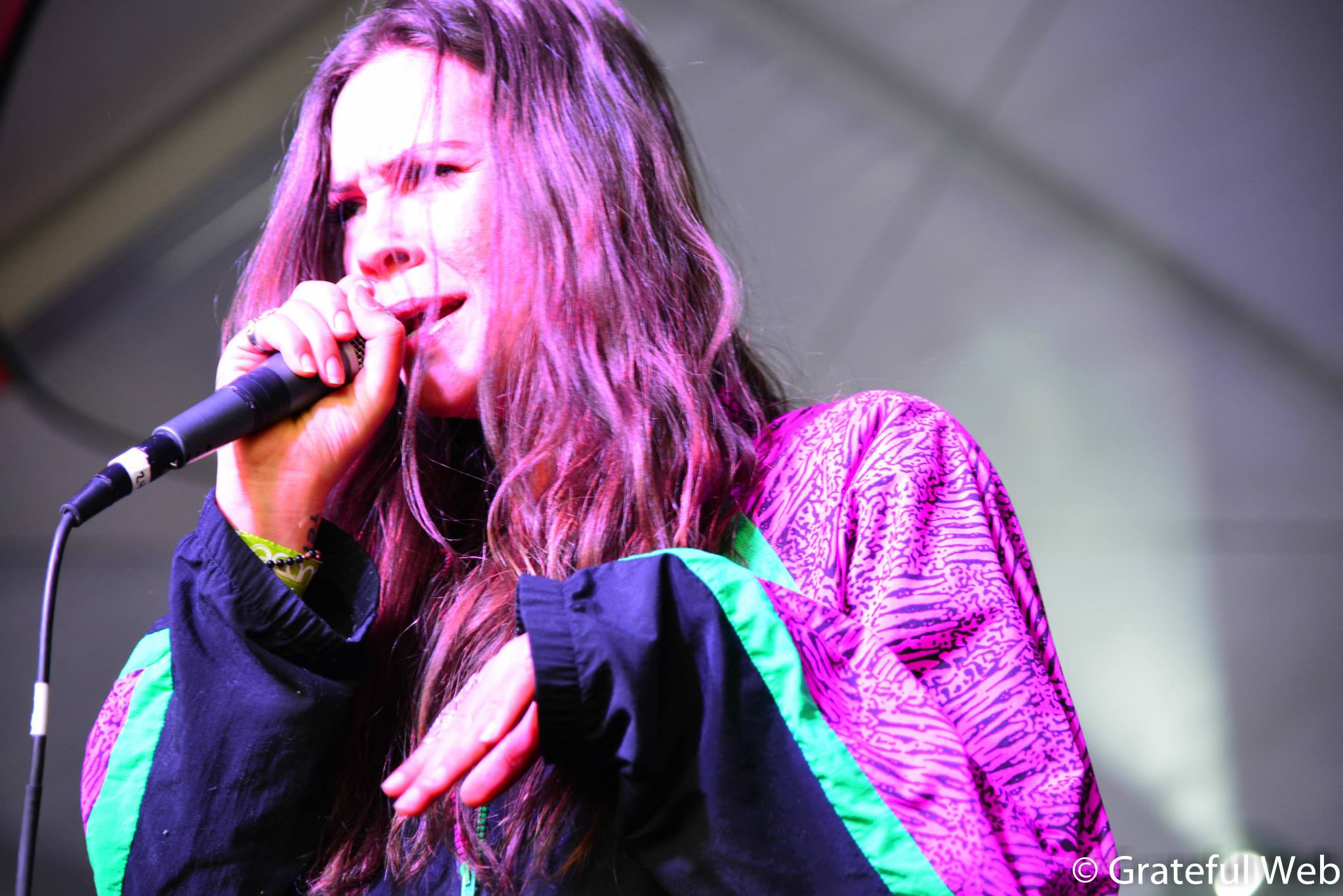 Though we were winding down to the end of our Snowball with only about four hours left, those four were heavy hitters with a lot of talent. First up was Busta Rhymes. After a grand entrance with a lot motivating hype, Busta came out with another rapper to bring us back to the day. He of course praised the state of Colorado for our legalization of marijuana. Busta played the hits including the crowd favorite, "I Know What You Want." He's gained a few pounds, and when he raps it reminded me of a ferocious bull dog. His style is one of my favorites, and the quality of his rapping has not slipped a bit. I went to the PLM Party (Paul Basic, SuperVision, and Eliot Lipp), which was packed, and it was fun, but I was really excited to see Jagwar Ma. They did not disappoint, and we only caught a tiny bit of Griz before getting a jump start after a long weekend of fun at Snowball Music Festival. As I mentioned in the beginning, I enjoyed myself thoroughly, and I am looking forward to Snowball at that site again next year. Hats off to everyone who did a great job to put together a good festival.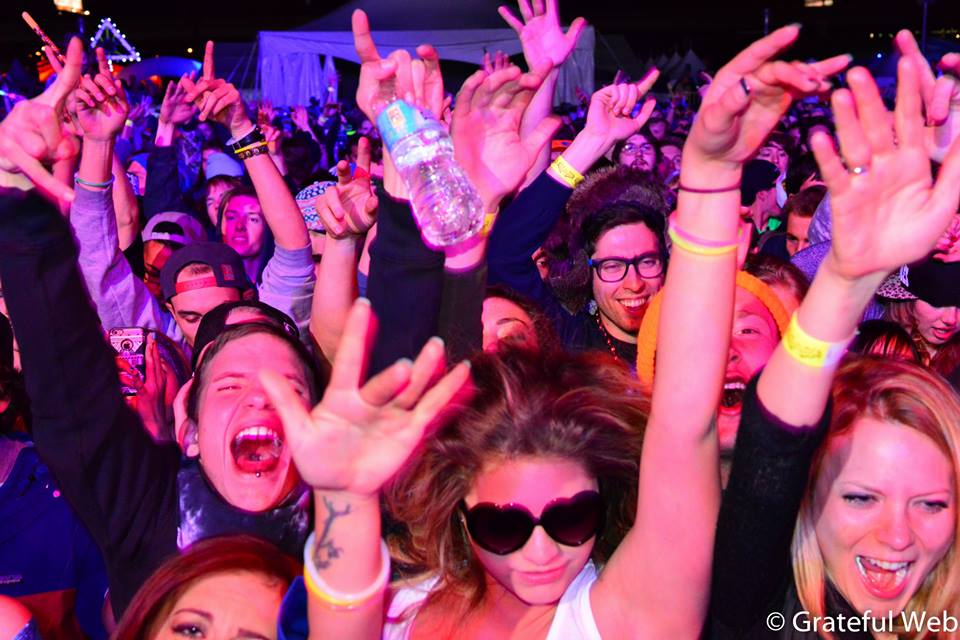 Check out loads more photos from Snowball Music Festival.