If there's anything I can say about The Infamous Stringdusters, it's that they are wonderful musicians and beautiful people. Not only do they live to bring music into this world, but they also live to educate; this became obvious to me in less than 10 minutes after meeting Andy Falco (guitar/vocals) and Travis Book (bass) for the first time. From their live shows to their very own, self-organized festival The Festy Experience, the Stringdusters are a group of men (and a band) filled to the brim with life, love, talent and adventure. As Falco told me, they love to party; but that's not all they do.
As far as their music accomplishments go, The Infamous Stringdusters have been recognized multiple times by the International Bluegrass Music Association. From tying with bluegrass legend J.D. Crowe for Album of the Year (for their 2007 debut album Fork in the Road) to Song of the Year (for "Fork in the Road") and Emerging Artist of the Year, the Stringdusters are not an under recognized group. Things That Fly, the band's third album, was nominated for Best Country Instrumental in the 2011 Grammy awards.
Of course, you can't help be in awe of their live performance. The band collaborates on stage and shares their emotions with the audience – and they willingly share back. The beauty and honesty of their music effortlessly embraces listeners and pulls them to their feet for a better view of the band's obvious connection. The band doesn't need any fancy sound effects or awesome light shows to enhance their performance. They're fantastic and dynamic on their own – shredding violins, improvising jams, constantly moving around the stage to feed off each other's energy. As Andy Falco shared with me, this is how a bluegrass show should be; cords and extra sound equipment just slow down the collaborative process.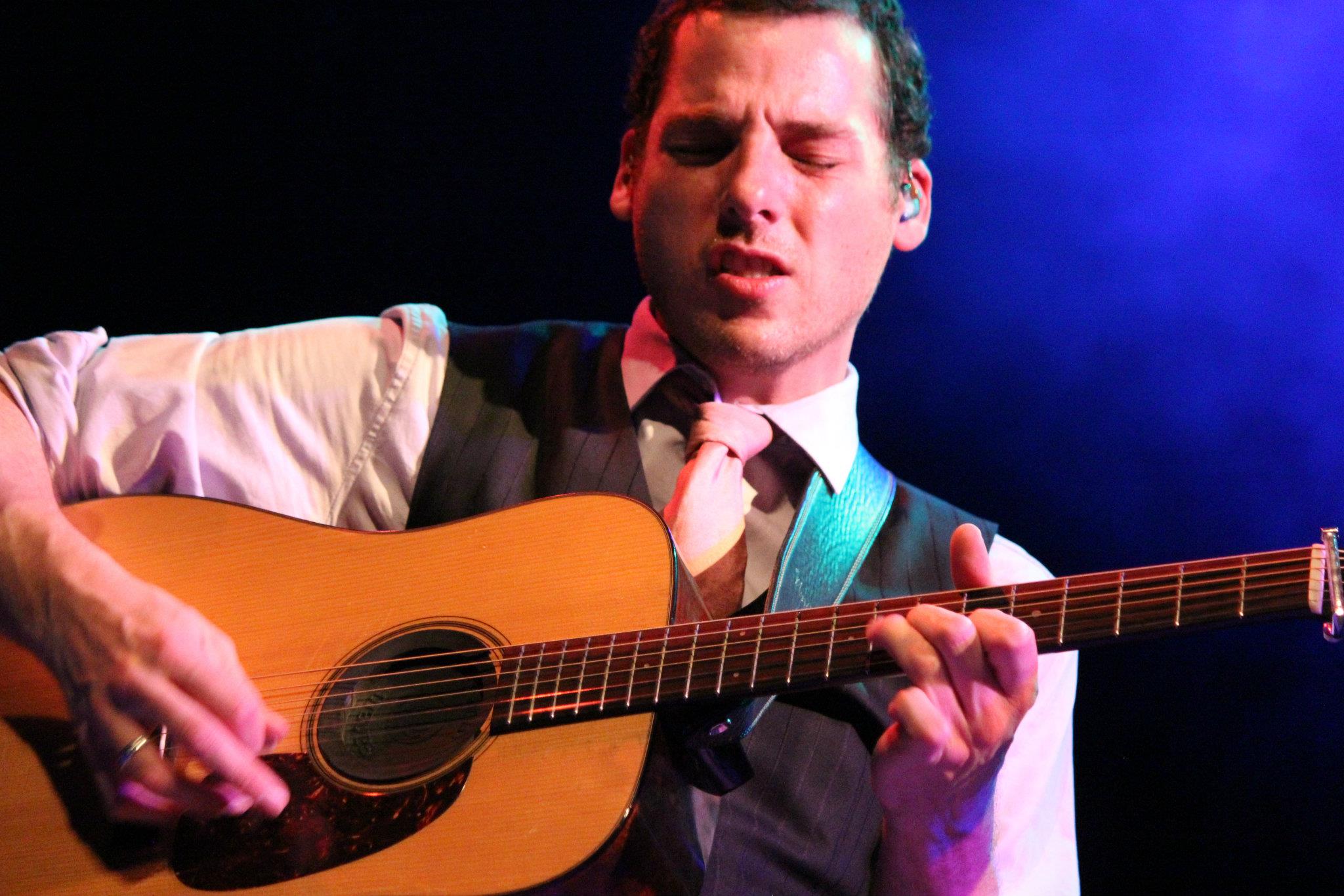 But music isn't the only thing on the Stringdusters' minds. They also spend time and energy staying fit, active and healthy. Bike rides, hiking, running and similar activities are a big part of each band member's life. You can't party well (or for long) if you don't stay healthy in the process. The fullest and most-lived life possible is just as important to The Infamous Stringdusters as their music. Most of the band has moved out of Nashville where, according to their bio, "the best bluegrass players can be gobbled down the maw of session work and songwriting appointments." And they are not about to give up their love for life for one of fame and fortune.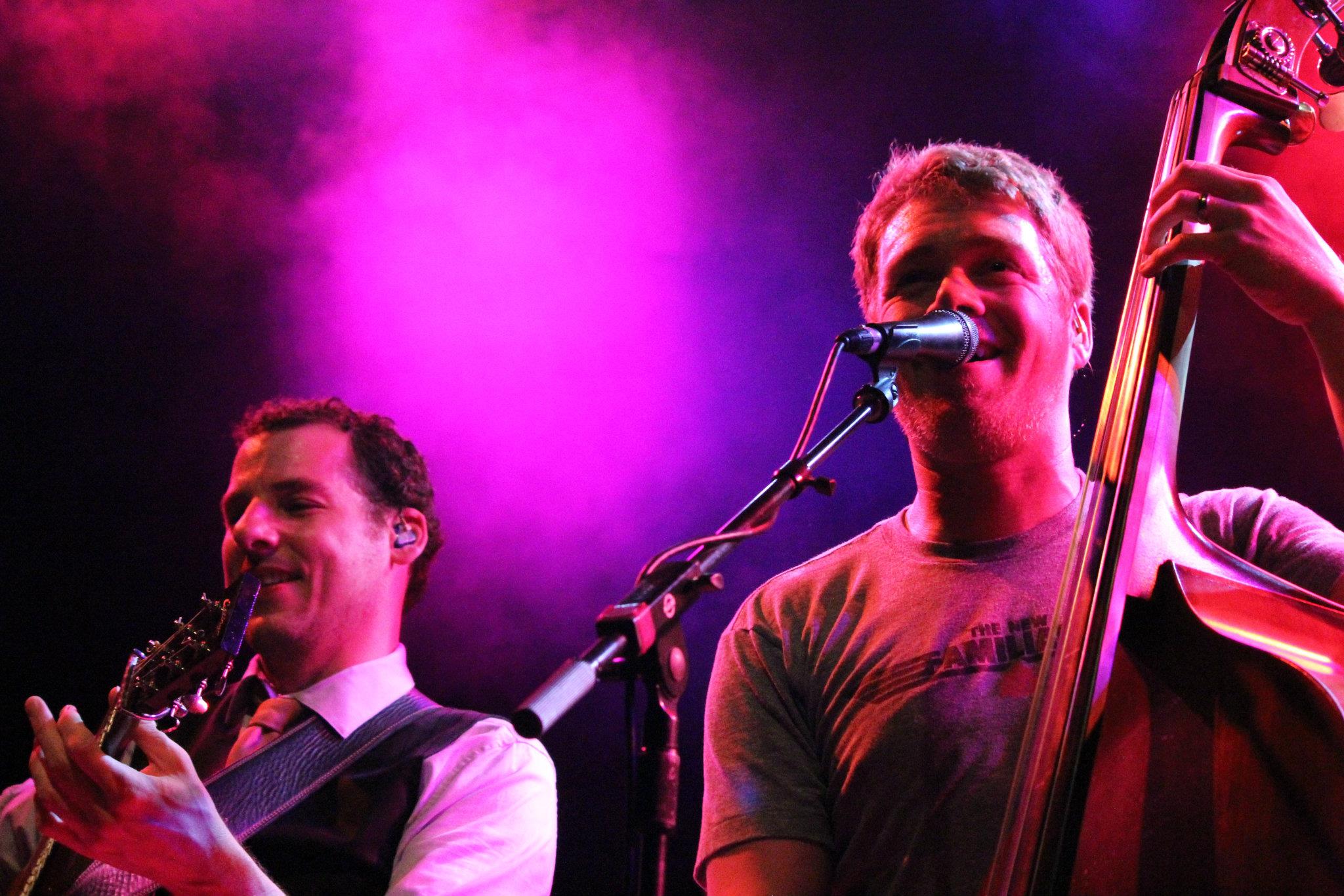 Among the band's many ventures is their annual Nelson County, VA festival, The Festy Experience. The goal of this festival is to fuse music and lifestyle. With local, sustainable vendors and a lineup hand-picked and arranged by The Infamous Stringdusters, you can get a real taste of what it's like to be a Stringduster at this festival. There's a 5k run, a mountain bike race, rock climbing, activities for children, yoga, hiking and much more. The band plays every night, jams with other groups, takes part in the activities and stage performances don't overlap. The festival's focus on intermingling a healthy lifestyle and great music fosters an environment that can only be defined as unifying. This is not a head-count festival, it's a weekend that's meant to last a lifetime – and not in the out of your mind sort of way. The experiences, friendships and connections you find at such an inclusive and open event are beyond words, it's an experience. Thus the name: The Festy Experience.
I don't think I've ever had such a pleasure getting to know a band. Speaking with Andy and Travis was comfortable, casual and fun. I hope to experience more of The Infamous Stringdusters and I hope for everybody else in the world to, as well. Their influence is far-reaching and positive – something we need much more of these days, if you ask me.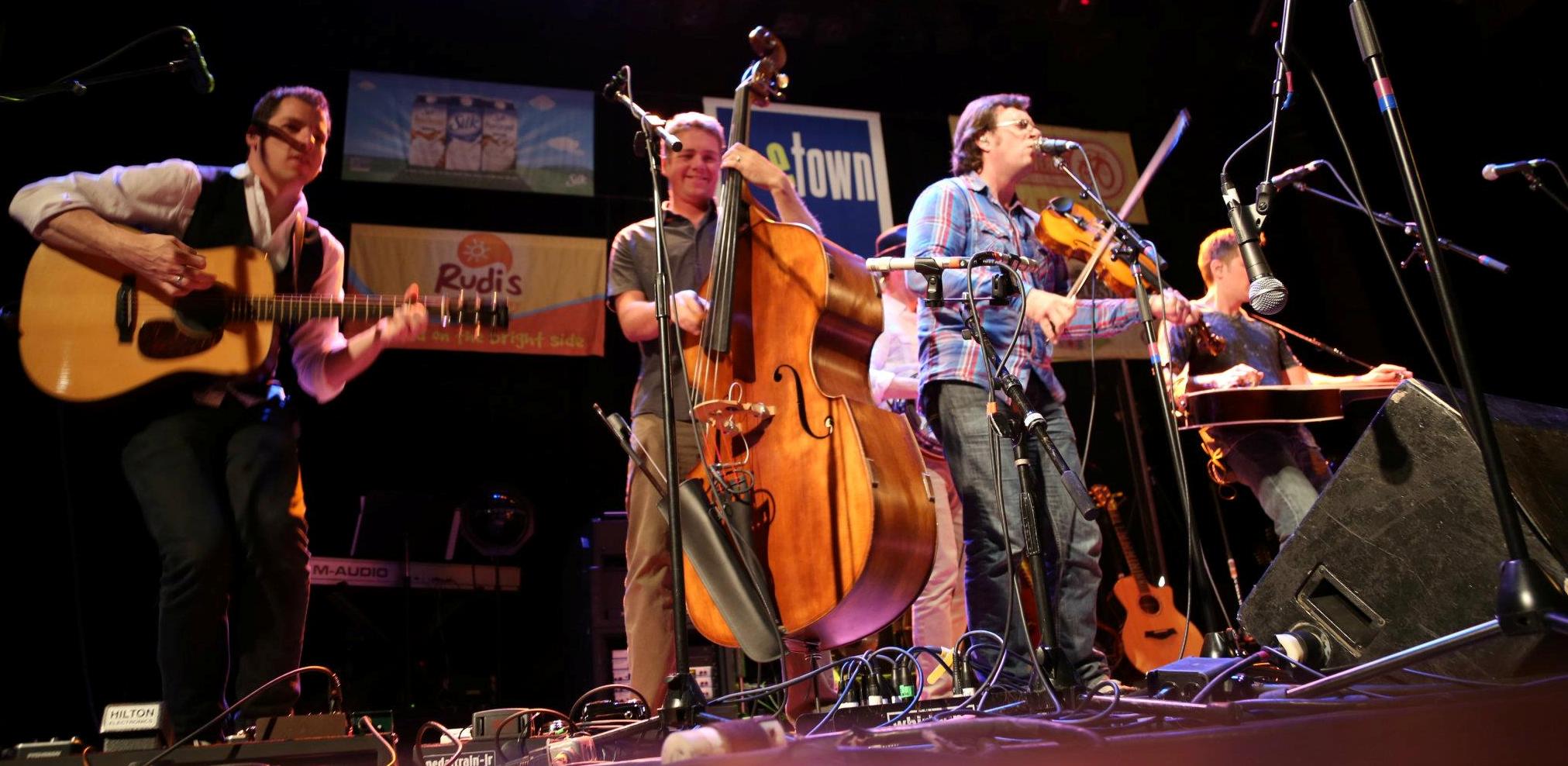 For more information about the band, visit thestringdusters.com. For more information about The Festy Experience, visit thefesty.com.