There are a number of outdoor festival sites in the US that have that extra special 'something' that makes people come back year after year.  Florida has Spirit of the Suwanee Park, for example.  What usually sets a festival location apart, for me at least -- is a mix of breathtaking natural beauty, and of course -- the music.. But for me to come back year after year, it's gotta have a little something on top of that.. Something that's a little different.. Perhaps a bit comically-odd, at times. Something one can't quite verbalize.
FloydFest -- the annual music and arts festival in Floyd, Virginia, has been described by one on-line reviewer as a "unicorn in a horse pasture of music festivals."  That's pretty accurate, actually.  Beautiful and a little pleasantly-weird at the same time.  Celebrating its' 10th anniversary this year, and reaching a new height in event production and attendee delight, Across The Way Productions should be lauded. It's no surprise to have learned that 15 thousand 4 day tickets were sold, let alone the number of individual day tickets.  Yet the site never felt overcrowded or unkempt.
Held on the beautiful Blue Ridge Parkway, the event site features beautiful wooded camping, as well as hiking and bike trails. Spanning four full days, and offering 9 unique stages of entertainment, ranging from the beautifully timber framed Dreaming Creek Main and Hillholler stages to the campy 'Pink Floyd Garden Stage' and the homey 'Virginia Folklife Workshop Porch,' FloydFest spans genres and generations.. They thought of everything.. For everyone. Local reports estimate that the area receives an economic impact from FloydFest of around $1.5 million to $ 2 million, each year.  FloydFest ticket-holders are mostly 35 to 55 years old, highly educated, with good incomes, and very often - children.  And you know that parents only go with their kids when they know it's gonna WORK..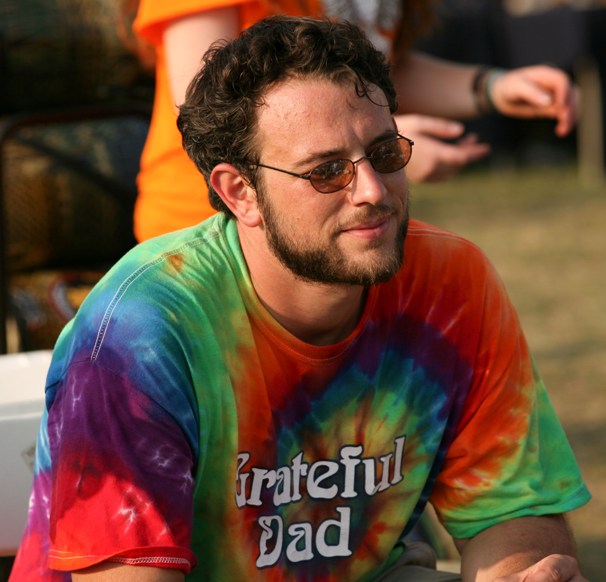 And that's where I feel ATW Productions has hit their home run in event organization.  The Children's Universe.  As a parent, who has escorted her 5 year old to a number of festivals and concerts in his short life, I am positive that FloydFest creates the best possible environment  to keep the family just as happy as the concert-starved parents who are raising them.
But The Children's Universe does far more than entertain junior wookies.. It actually sets a tone for the entire festival, I believe.  It becomes more 'community-like.'  And that is due to the wonderful array of things and experiences for kids to do, at FloydFest.  They thought of everything.. That changes how people act en masse.  Add to that, the Healing Arts areas with yoga; and massage, and numerous other opportunities for enhancing one's health and well-being --  and you've got a pretty idyllic musical environment.
It was this very comfortable, yet artistically-passionate environment, that has brought Nashville native Edward Benesch to Floyd for the past five years.  "I wish I'd have known about Floyd [Fest] from the beginning, said the 31 year old middle-school science teacher.  "I happened upon this festival while I was planning a trip to the area.  I haven't missed one, since," he added smiling.  Citing the Sunday bluegrass and folk performers as his main draw for this year, Mr. Benesch also offered his surprise 'likes' for some newer performers.  "Toubab Krewe was amazing," he said.  "I've never heard percussion quite like that before, I'll definitely be looking into their work more closely once I return home."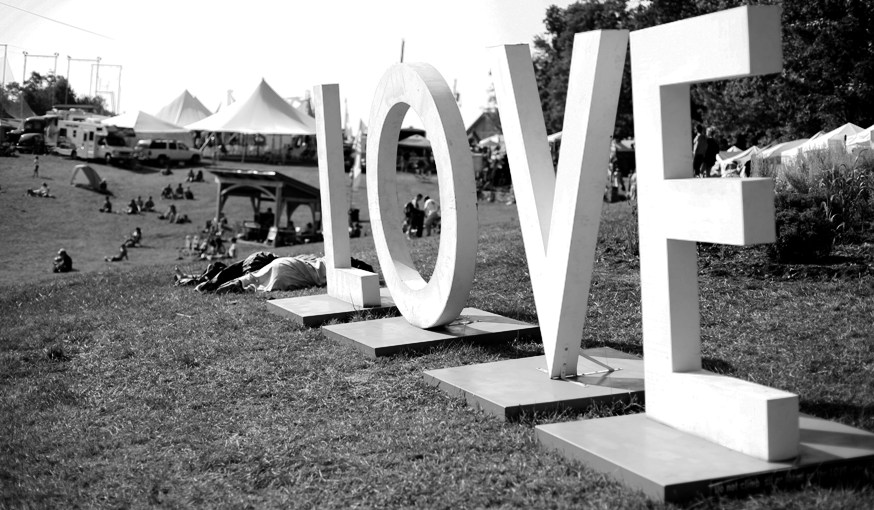 "Hands-down, it was The Carolina Chocolate Drops." said 27 year old Master's student Crystal McKinney, of Blacksburg, Virginia. The Virginia Tech student thought they were the 'surprise hit' of the festival, and she had plenty in agreement with her. With nine stages at FloydFest, it's pretty challenging to proclaim one, or even two artists as 'the best' of the weekend.
Mainstage performers for the Friday and Saturday night shows, Robert Randolph and The Family Band and Grace Potter and The Nocturnals, respectively brought the heat, as anyone who has seen them perform surely already knows.  I particularly enjoyed Randolph's set.  Knocking his pedal steel to the ground within the first three songs -- set a pace that I'm not sure he's fully recovered from at this late date, even.  Yet, Grace Potter continues to prove her road-earned respect with a live show that I found incredibly electric.  Sadly, I had to leave before seeing Sunday performances by Peter Rowan, Tony Rice, David Grisman, and Del McCoury.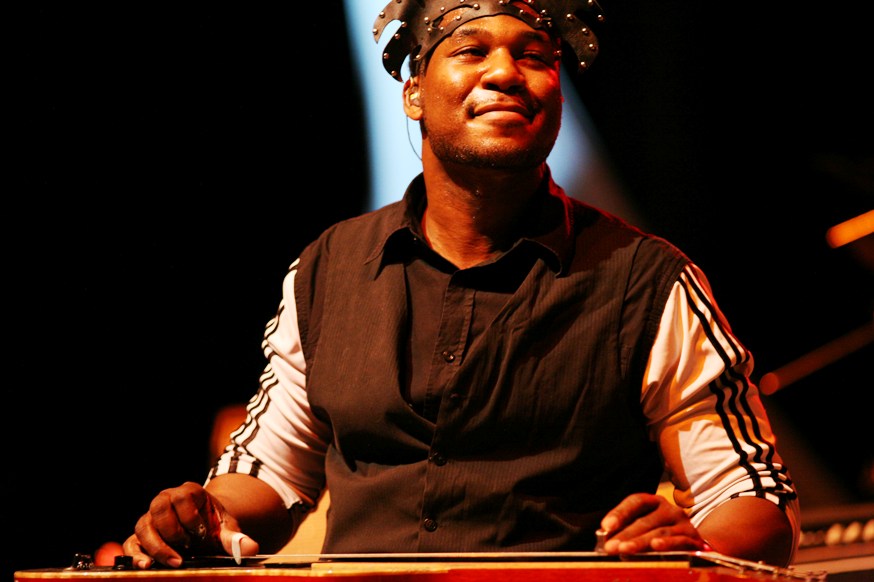 But it was the Old Crow Medicine Show performance on the main stage Thursday night that likely left the best impression on West Virginian, Erica Ward.  But it wasn't only for the music.  It was for the people, too.
"During Old Crow Medicine Show, my 4 year old daughter fell fast asleep on our blanket that was near the beer garden. I was all alone and waiting for my friends and other daughter to come back. I sat down to try to protect her from people walking by and stepping on her. Five  guys, [whom] we didn't know, created a human shield around us. Shining flashlights on her, and guiding people around us, they told me they wouldn't let anything happen to her. THIS MY FRIENDS IS WHY FLOYDFEST IS SO UNIQUE!!!" Ms. Ward exclaimed.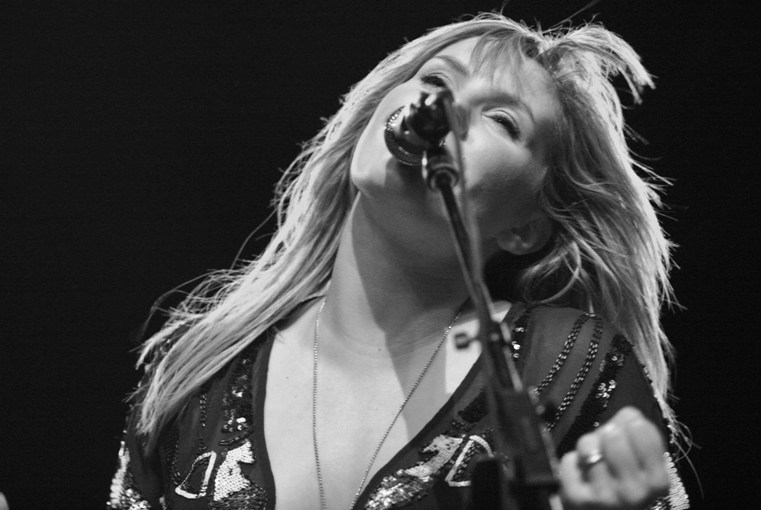 FloydFest is a place where kids and families are welcome, along with fire-breathing dragons and aerialists, and jugglers, and clowns.  In fact -- the sillier, the better.  It's a weekend of profoundly high quality music, arts, and positive energy that's organized very well, from where I stood as an average attendee..
Whatever they're feeding that Unicorn, it's working..