There's a lot to be said for just dropping off the grid.  I'm not talking 'move to a desert island' kind of grid dropping.. But the temporary, and temporal sort; where one's mind, body and spirit can take a break from the burdens of life. Genuine rejuvenation.  It's the reason vacations were invented, I'm sure.  But not every vacation truly is one; especially these days.
My six traveling companions to Europe were all photographers.  We'd designed our vacation to be first and foremost, about PHOTOGRAPHY.  No spouses, dates, etc.  We were shooting first and asking directions, later -- so to speak.  We each were trying to push ourselves, creatively, by severing our bonds with the rigid realities of our adult responsibilities back home. In short:  We left the 'To do List' at home, and brought the 'Bucket List,' instead.
Separating from my friends in Paris to take the train to Amsterdam, I started to get excited at crossing a 'Bucket List' item from my own list: Shooting and reviewing a show in another country.  And this show -- would prove to be a great one..  The final night of the 2012 JAM IN THE DAM Festival.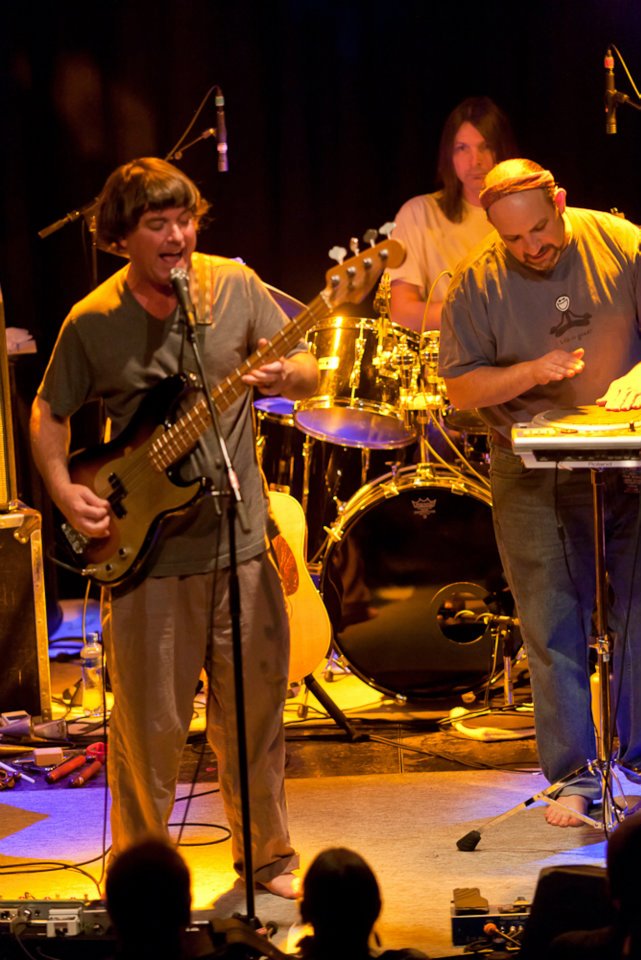 Train travel in Europe, especially at first class level, is a relaxing and civilized experience.  And they feed you, non-stop.  Limited Internet access kept me from even considering anything beyond the Paul Simon I was cranking in my headphones as I arrived relaxed and on schedule, at Amsterdam's Central Train Station. Essentially, I would have no phone, due to sporadic coverage.  This also meant I had no GPS, either.  Quite honestly, I began to enjoy that sense of digital autonomy.
No matter where you go; you're accompanied by a virtual crowd that desperately and urgently needs to connect with you.  Drifting about, untethered to the crowd, can enrich our lives in ways you'd never expect. When you can't take the call, answer the text, or pinpoint your exact location, you can enjoy greater focus and much deeper connections to nature, yourself, and whoever's along for the ride..
Traveling for live music all over the US, has long sold me on my own battle with my Apollonian lifestyle as an adult, versus the Dionsyan nature of my own personality.  Both have their place; as they do for anyone.  The Yin must have the Yang..  But each are in constant battle with the other, and exchange control over the territory of my consciousness, as each new cicrumstance dictates.  My brief time in the land of coffee shops, bicycles, and wooden shoes would prove to inspire both sides of myself, and leave a strong desire in my heart to return, and as soon as possible.
I suspect GWEB reader, Parker Otwell Roe, of Boulder, Colorado understands this. Easily one of the perpetually-happiest people I've met in years, Roe detailed his own dichotomy in musical taste. 
'I grew up on a very steady diet of Classic Rock thanks to my older brothers and my mother -- I declared Pink Floyd to be my favorite band when I was nine. That hasn't changed in 26 years..'  Roe continued: 'I was also introduced to the "other" classics -- Baroque, Classical, American musicals, opera and operetta...disco. As I grew, my tastes remained in the rock arena eventually branching out into a love of jam rock, electronica, world musics, Irish trad, bluegrass/newgrass, ska, acoustic rock, reggae, and fusions of all types.'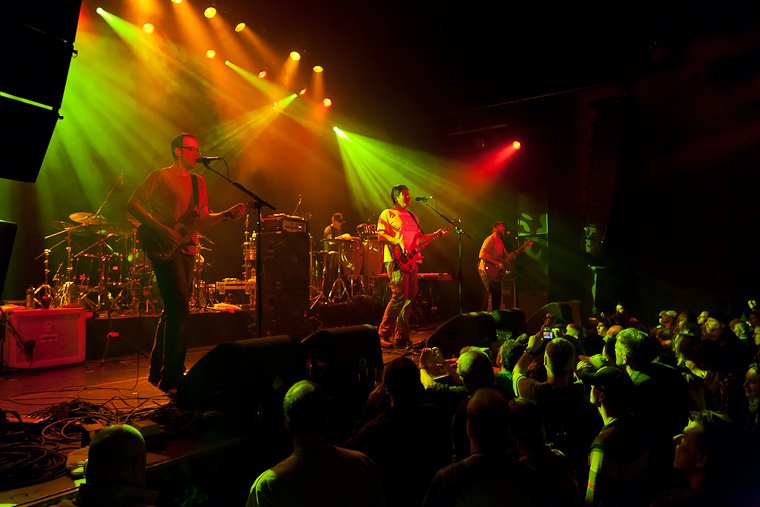 A seasoned festivarian, Roe quotes noteworthy experiences including, 'Bonnaroo 2004 -- [then] the stressful, sad, and horribly muddy Coventry with Phish later that summer,' and Irish Music festivals in Ireland as well as Philadelphia.  He also mentioned Phish's Festival 8 back in 2009.  and in 2010 String Cheese's triumphant return to Horning's Hideout.  'Honestly, a weekend that changed my life forever,' Roe added.
It turns out Roe has been to Amsterdam, many times before.. Although this was his first Jam in the Dam experience. 'This year the line-up was just too 'Dam good, so to speak,' Roe quipped. 'Since my first visit in 1998, I have always found the city to be mysterious, lovely, and charming...the Dutch people to be friendly, fun-loving, and spirited...and the overall of experience in the Dam to be soul-expanding, curiosity-sating, and happy-making to the Nth degree.'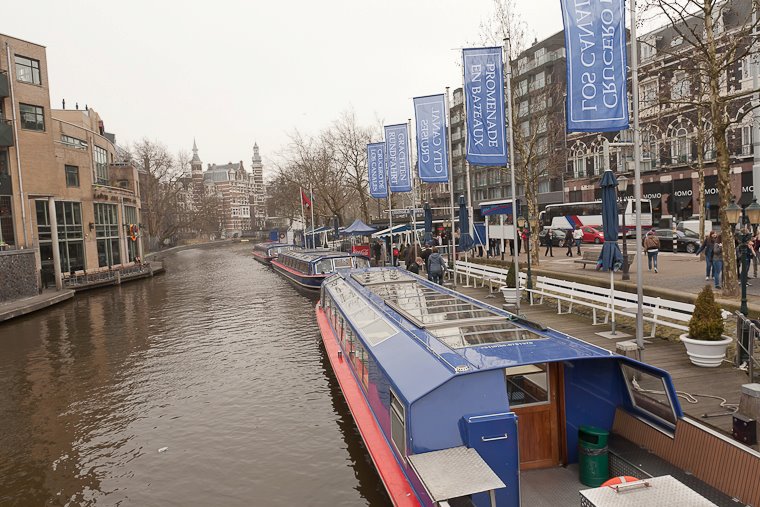 I couldn't help but agree with him.  I'd only been in Amsterdam for a few hours at that point.  I was already regretting my inability to alter my travel plans to have included more of Jam in The Dam, as well as the area at large -- without sacrificing more of Paris.  I was amazed at how different everything was a mere 3 hours by train, from where I started.  Parker [Roe,] appeared to be equally aware of the fluidity of [In this case, European,] culture. He continued, 'It is always so amazing and enriching to immerse oneself in an another culture, no matter how briefly -- to see and feel and taste how other humans exist in fashions different from our own USA.  So much of my world view has been shaped by my experiences outside of our American borders and Amsterdam has always been a key well-spring of refreshing difference. '
Again, I concurred.  As soon as I stepped from my train into the sea of bicycles and friendly people -- I was hooked.  I came to think of it as 'chaos with courtesy..'  The place felt comfortable -- from the moment I got there. Might it have been the near 100 percent English speaking residents?  Maybe.  Architecture? Sure, it was steeped in history.  Music, obviously. Energy... Without a doubt.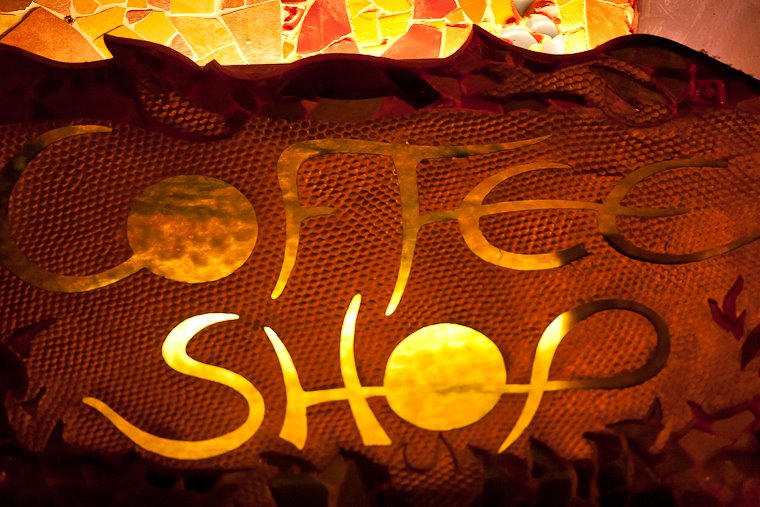 The sense of intimacy and quiet acceptance was immediate upon my arrival inside The Melkweg, as soundcheck was concluding and audio tapers were starting to set up for the night.  Coming in from the bright sunshine, my eyes were blinded for a bit.  I walked towards the stage lighting being tested on the floor in one of the halls..
I could see the silhouette of a stroller and a person crouched in front of it, soothing a small toddler.  I'm a parent, who had left her son with her husband back in Virginia.  My mommy radar kicked in.  I never looked at the grownup, actually.  Walking closer I see the adult appears to have calmed the child and was saying goodbye, so she could be taken back to a hotel for her bedtime.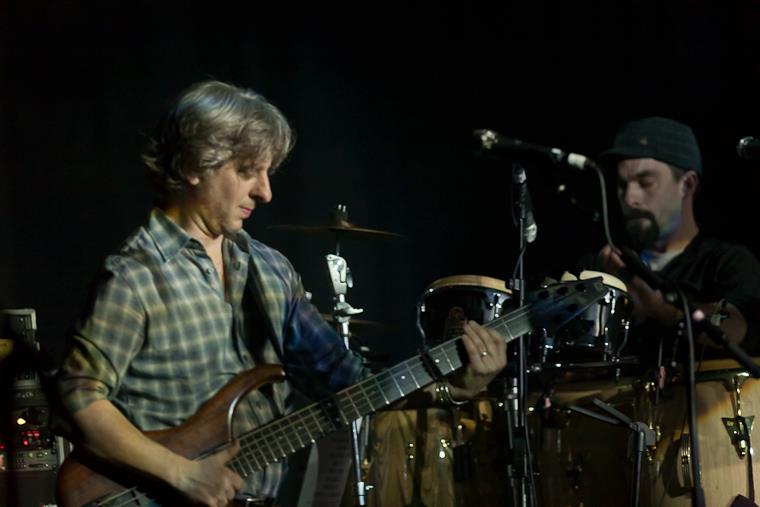 My involuntary 'aaaw' got the attention of the adult who was crouching.  As he turned and rose to his feet, it was Mike Gordon.  I was surprised -- but quickly smiled that 'fellow parent smile,' that we are all taught when our children are born.  He responded with the same kind of expression.  Yeah.. This was to be a different, far more welcoming kind of concert experience, to be sure.
The 6th Edition of Jam in The Dam, was another chance for Walther Productions to show 'how it's done' with respect to mid-sized music events.  Located in downtown Amsterdam at The Melkweg, the festival was universally praised by attendees both European and American as I walked the streets making photographs just prior to the closing night.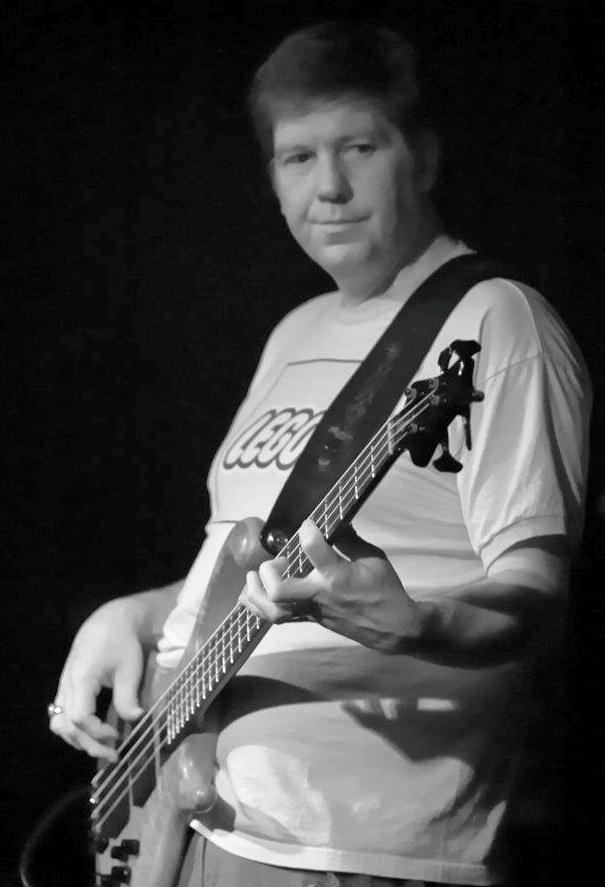 Multiple nights of full sets from Mike Gordon, moe., Lotus, Dark Star Orchestra, and Keller Williams.  A venue big enough to have great sound; but small enough to feel intimate.  A tolerant and liberal venue staff and city at large.  Truly a chance to feed the Dionsyan through the fruits of the Apollonian.  But there was and is far more to Amsterdam than just the festival.
The obvious first mention of activities outside of the festival would be the coffee shops and easy availability of cannabis.  But if that was all one did, they'd miss a lot.  And my new friend from Colorado, didn't think THAT was as critical these days.  Roe said, 'As for the coffee shops, once upon a Golden Age they were pretty amazing -- before there was Colorado MMJ, there was Amsterdam.'  I bet tons of Americans wished they lived where MMJ was an option.
Tiffany Horyna, a student and Advanced EMT from Sandy, Utah took full advantage of everything Amsterdam had to offer, including the coffee shops.  'A given,' she said.  But she and her husband didn't stop there.  In addition to winning the costume contest on the final night as 'Recycling Girl' depicting her interpretation of 'Green,' she also visited the Artis Royal Zoo, Hortus Botanicus, Torture Museum, Rembrandt's House, and the Rubens showing at Amsterdam Hermitage..
A self-proclaimed moe.ron, Horyna thinks they are a group that brings a bit more to the table than one might expect. 'They are a jam band that is not afraid to really bring the rockin' metal in, and then next thing you know they've got the xylophone going--who else can pull that off? I also really enjoy their lyrics, they don't sing about what everyone else does,' she said.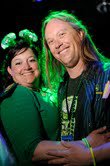 What brought this future Physician's Assistant across 6 time zones for her first Jam in the Dam experience?  'The caliber of music,' she explained.  'moe. and Mike Gordon being on the bill - sealed the deal.' Dubbing the festival, in her words, "Al-sterdam," Horyna raved about al Schneir's overall festival performance, adding, 'Rob was definitely on point too, he just keeps moe.ing Chuck was channeling Eddie Van Halen at certain points and Jim & Vinnie were nailing it. I felt moe. played the heaviest sets out of all of the musicians that performed.'
The Utah resident also shared her surprise of the festival. 'Keller Williams, as we had not seen him before.'  She also cited the Dark Star Orchestra's performance of May 10, 1972 from Concert Geboun, Amsterdam -- a 30 song setlist -- as equally of note. She also felt Mike Gordon's set was strong.  Perhaps Cactus was inspired by having reached one of his Bucket List items: bringing his own band on tour in Europe.  Ok, so he didn't call it a Bucket List item.  But a fantasy achieved  is no small event, either.
Thanking the audience on this final night for helping a 'fantasy' [of touring Europe with his band,] come true, they played a fun set of covers, including Phish's Mound.  I thought Scott Murawski's vocals on Alanis Morissette's 'Hand in my Pocket,' were splendid.  It was obvious to me, that the crowd agreed. They absolutely left me wanting more.
To a fault, every fan I spoke with felt the investment of money and time to attend was worth it.  Most said they'd do it again.  Some felt the lineup would always drive their actions.  Regardless of the parameters of your music travel decisions, I'll suggest you consider Jam in The Dam seriously for 2013.  Plenty of activities for non-music time if you want it.  Plenty of fun at night after the shows are over.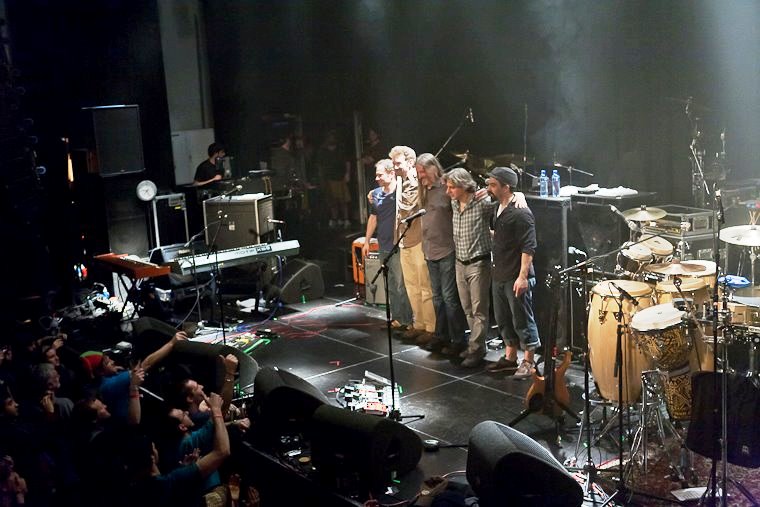 Perhaps you too will find something in Amsterdam to check off as well, on your own Bucket Lists..
Check out more photos from Jam in the Dam.