Yesterday's lineup was the best of the festival, in my opinion. Starting with Balkan Beat Box and ending with The Infamous Stringdusters, there was an eclectic mix of amazing artists in between.
The first band I checked out Saturday was Balkan Beat Box. Unfortunately, I didn't get to see their whole set, but what I saw of it was great! Their sound was dynamic and high-energy. With each new beat or sound, the crowd was jumping even higher.
Next, I traveled to MarchFourth Marching Band at the Revival Tent. I decided to stop in and see them again for two reasons: They are awesome. And a change in location often changes the show, especially for a large band like this one. During Saturday's set, MarchFourth was in the Revival Tent, which is a much smaller, more enclosed space than Main Stage. With the new location came a more intimate (but still jazzy and full of acrobatics) show. The crow was closer to the action and the band's sound filled the tent completely. I can't say which show I prefer: Main Stage or Revival Tent. But really, I think I just prefer MarchFourth all the time.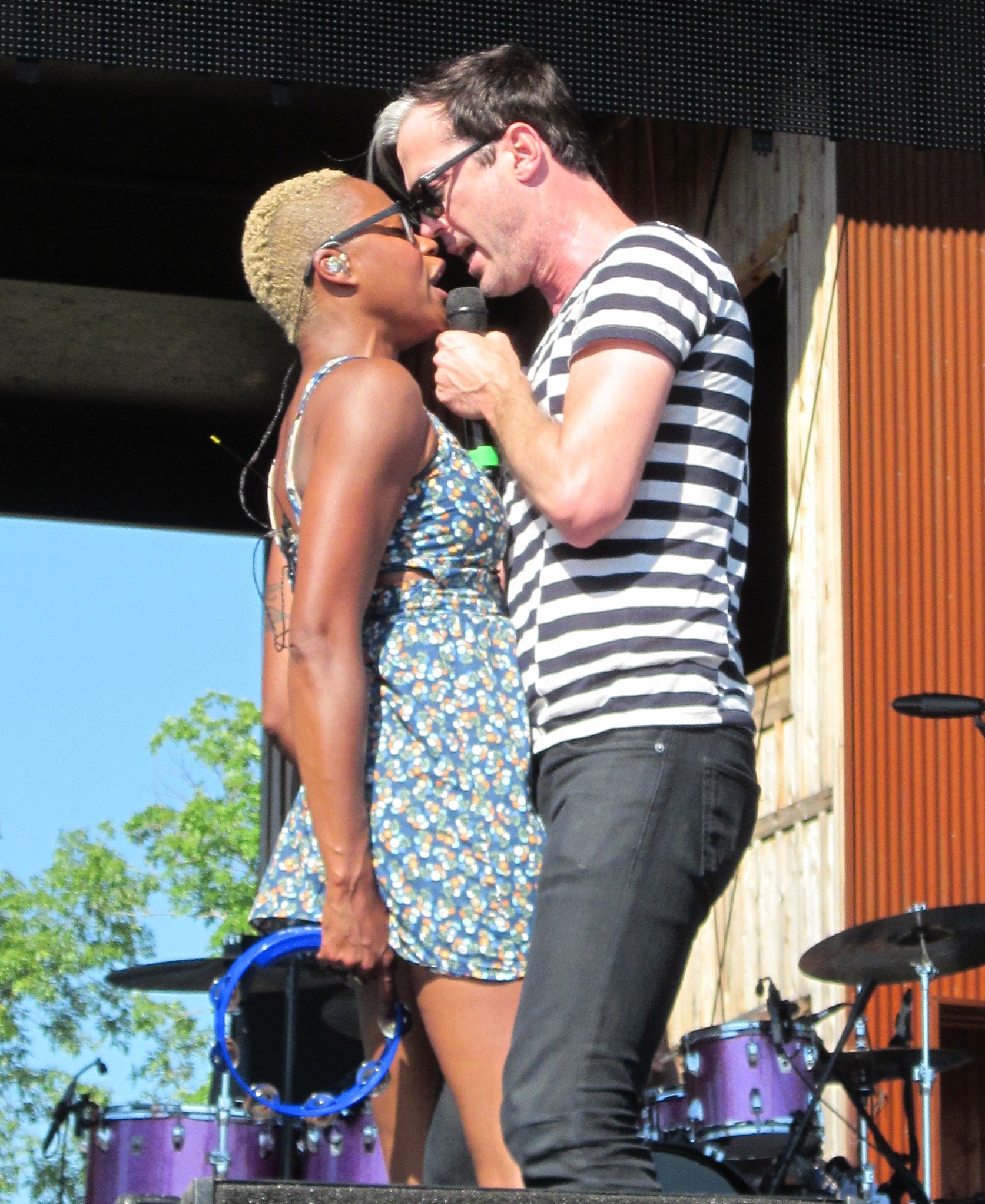 After catching the rest of the MarchFourth show, I trudged to Main Stage to see Fitz and the Tantrums. I've been excited about this show since the lineup came out, and I was right to be. This five-person band was amazing. The lead singers, Michael Fitzpatrick and Noelle Scaggs have a wonderful stage dynamic. They interact with each other, the other three band members and the crowd seamlessly. Fitzpatrick jumps off of things and Scaggs sings her funky soul heart out. Plus, they have a member of the band (James King) who plays saxaphone, baritone saxaphone, flute, harmonica and trumpet! With so much movement, funky instrumentals and soul, you can't help but shake your booty. (Which is highly encouraged by the band.) The band even covered "Steady as She Goes" by the Raconteurs and "Sweet Dreams", and they ended their show with their most popular song "Moneygrabber", which had the crowd getting down and dirty to the max. This is definitely one of my top 5 shows so far...so if you get the chance to see them live DO IT.
Following the Fitz and the Tantrums show, I ate some food and hydrated...I knew it was going to be a long night. My next stop was Slightly Stoopid for a little bit. I hadn't planned on going to the show, but it was on my way to Tinariwen. And I'm glad I stopped by; Main Stage was packed and with every new word more and more smoke poured out of the crowd and into the open air. The vibes throughout the crowd were really positive and it was obvious the audience was having a great, lazy Saturday afternoon.
After I hung out at Slightly Stoopid for awhile, I made my way over to Revival Tent to see Tinariwen. I hadn't known anything about this bad until Friday, when a friend recommended I go see the show. The band, a group of musicians from Saudi Arabia, bring talent and heart to the stage. The classic West African sounds and instruments bring a new experience to audience members. I was incredibly impressed with the talent and technique of the band; the music is very complicated and features lots of syncopated rhythms and tempo changes. In fact, Tinariwen is world-renowned and won the award for best world music album at the 2012 Grammy Awards. Please go see this band if you ever have the opportunity - you will not be disappointed.

The next show I checked out was Umphrey's McGee. I'd never seen a live show from these guys, but many of my friends are die-hard fans (like most fans of Umphrey's). Unfortunately, the music is just not my style. But as I was watching the show, I began to really appreciate their talent and the type of show Umphrey's gives their audience. The band is very high energy and incredibly talented. I really appreciated the variation of their sound and how easily Umphrey's McGee carries you from one tune to another, throwing in covers and surprising breakdowns.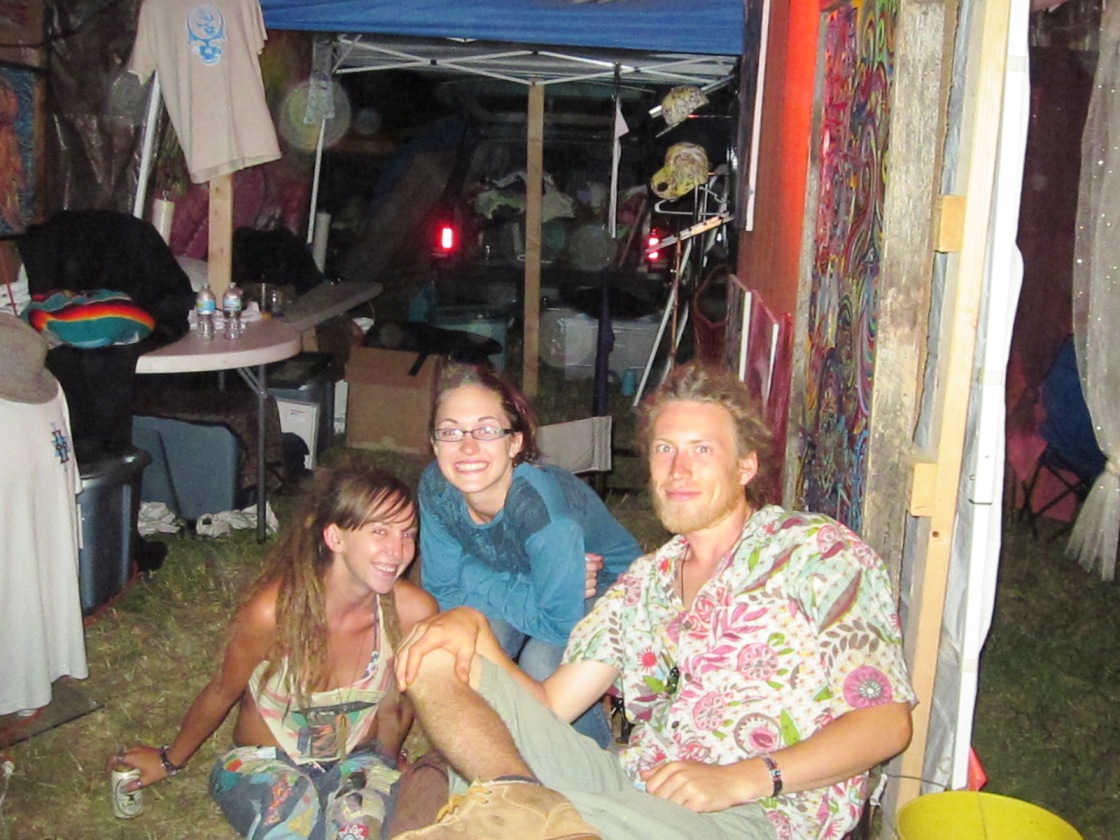 After stopping by Main Stage, I walked back to Revival Tent to check out Orgone. I literally had no idea what I was coming into. I'd never heard of this band until they showed up on the Wakarusa lineup. Orgone is a straight-up funk and soul band. They've been around since 1999 and it shows; the band's performance was flawless. Orgone is comprised of ten members: lead singer Fanny Franklin and a slew of classic funk instruments (trumpet, saxaphone, etc.). I didn't see anything really innovative from Orgone, but sometimes all you need is some seriously good funk. By the end of the show the crowd was begging for more of that funky get-down sound.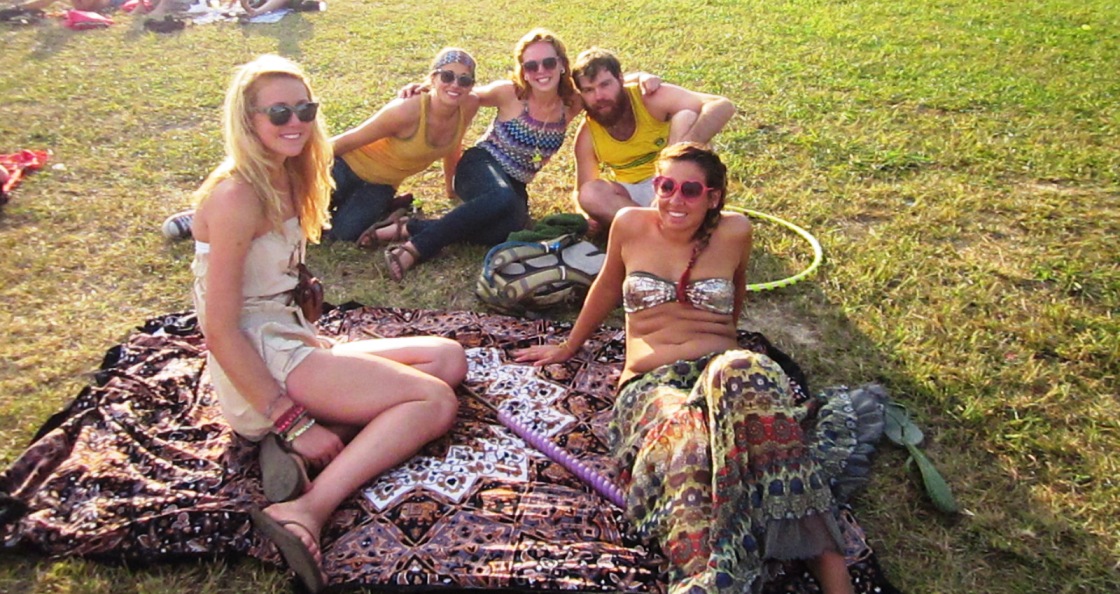 The second to last show I caught was The Infamous Stringdusters. My god, I was so impressed with these guys. The five-piece bluegrass band is constantly moving around on stage and collaborating on the spot with other members. The Stringdusters' 2-hour set started off as a normal bluegrass show, but as the night progressed, they went from bluegrass to bluegrass psychedelic, to covers of amazing songs and back to bluegrass. I've never seen a band that collaborates on stage as well as The Infamous Stringdusters. It's obvious nobody up there is faking it - they are all amazingly talented. By the end of their set, the Stringdusters had the crowd completely under their spell and dancing up a dust storm. Some of the covers the band performed include "He's Gone" by The Grateful Dead and "Free" by Phish.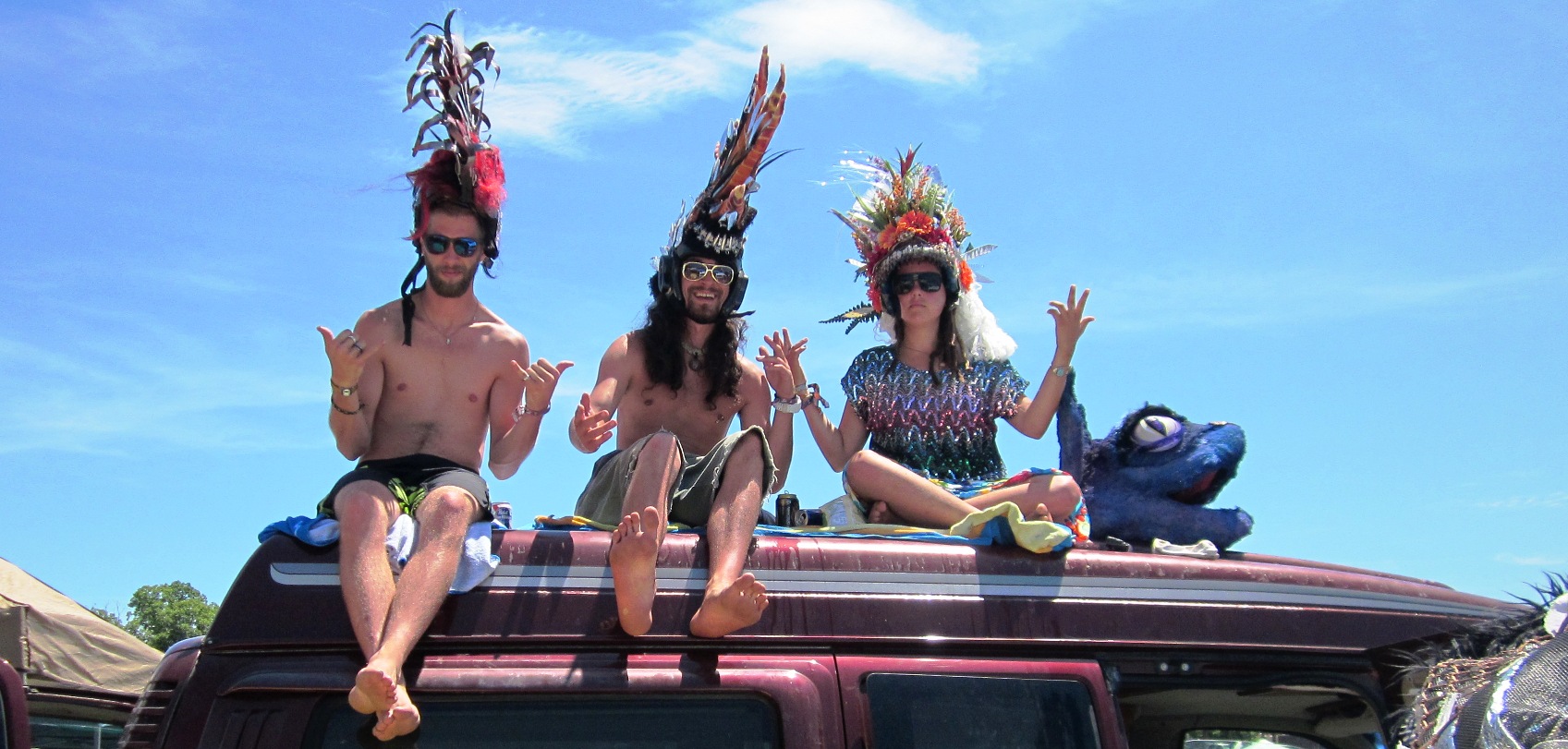 Overall, all the shows I saw on Saturday were super. Each had its own merits, whether it be an awesome stage presence, unstoppable talent or both. And while Sunday promises to be a much slower, more relaxed day, I'm pretty sure that's exactly what I need. I may not be able to handle another day packed with so many awe-inspiring sets.