Saturday at Wakarusa started late due to an overnight near-monsoon (there were actual tornado warnings for the area). But after the rain stopped, the sun came out and my friends and I cooked a delicious breakfast of eggs, beans, chicken sausage, fresh veggies and salsa. It was amazing, and the first real meal I'd eaten yet. It's so difficult to eat real food out there, especially considering all the energy being burned from walking everywhere. I think it's why people can drink so much out there and not get completely wasted – we're always expending energy.
As far as Saturday's music goes, the first show I checked out was electronic artist D.V.S*. He played really fun music but was definitely an iPad DJ…which is not all that impressive. But it was still a good time, so I guess my friends and I won that one. Next I wandered to the Backwoods Stage to see what was going on, and was very pleasantly surprised to see Rose's Pawn Shop onstage. And watching their live show assures I will not miss another opportunity. Rose's Pawn Shop plays unabashed bluegrass. Their sounds feels modern, though. Their music uses classic bluegrass but twists it just enough to make it their own style. I was really amazed by these guys. The show was fun and very musically sound.
The schedule for Main Stage during the afternoon was pushed back about 30 minutes, so getting to shows was basically the most confusing. And getting through Main Stage to a decent place in the crowd was a muddy, sloppy, somewhat smelly (like the smell of a cow pasture in the distance, in case you're familiar) mess. There were probably hundreds of abandoned shoes strewn about the walkways' – I wonder what we'll find in the mud a few years from now. Clothing, crushed beer cans, shoes, socks, tent parts, etc. Imagine the possibilities!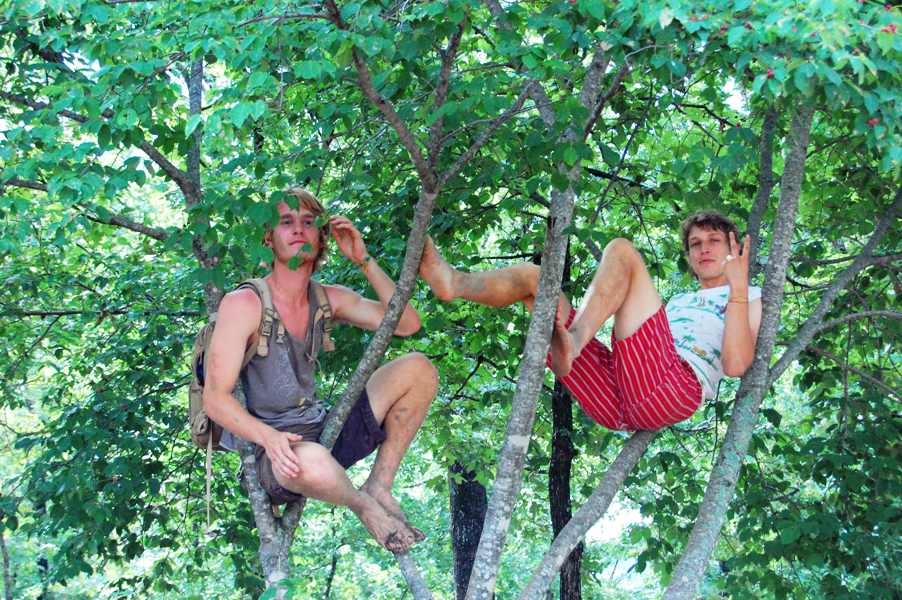 GROUPLOVE was supposed to play Saturday night between Rebelution and Gogol Bordello, but they canceled. I am praising the music gods that Gogol Bordello did not cancel. This was one of my most anticipated shows for Wakarusa 2013. I've heard a lot of the band's music over the years, and knew his shows would be spectacular. Gogol Bordello delivered. The show was raucous and loud, punk and gypsy, amazing violin and all the fun. These guys go hard, and I was really impressed with their energy. The violinist, Sergey Ryabtsev, is amazing; he is from Russia. So he's basically a badass hardass. Gogol Bordello's set was impressive to say the least. They're a different type of music than I typically listen to in my daily life, and it was refreshing to get out of my comfort zone for a little bit.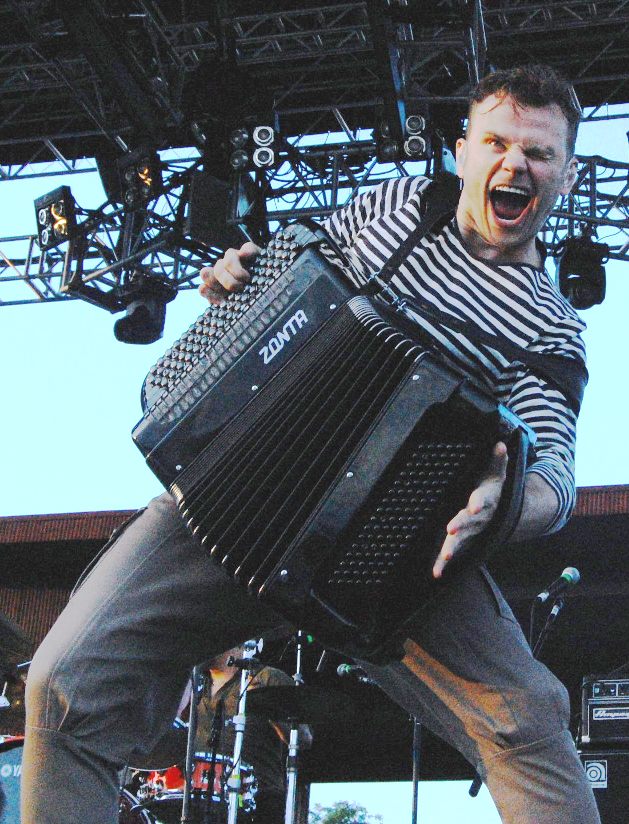 After Gogol Bordello I watched a little bit of Widespread Panic, which started out amazing. Watching Widespread got me thinking about the differences between bands who jam (like WP) and bands who play a set (like Gogol Bordello). I like both forms of show; with jam bands you get an experience that is really tailored to the experience the band members are having. The mood they are in must determine how they play and chord progressions they choose – major or minor chords, crescendo or decrescendo. Of course, these bands likely have a loose set list, but I feel like a jam show is more open and maybe even more honest. That said, I also really appreciate a set list band. Firstly, they don't always stick to the list. And secondly, there's an ability to create a tailored journey for the audience.
After watching some of Widespread Panic, I went to Daft Phunk, a performance of Daft Punk songs by the band Earphunk. It was AMAZING. I like Daft Punk, but I prefer this type of music live, and luckily Earphunk played Daft Punk's songs flawlessly. I don't know DP's songs well enough to know how many liberties Earphunk took with the tracks, but regardless it was fantastic. The crowd for this show was enormous, and most everybody was dancing and shaking their damn booties. The band consists of six members, all playing instruments. I looked on their website, and it doesn't appear they use a mixer of any kind, which is really impressive. Their renditions were spot on, and after two hours of playing the band barely seemed phased. That show ended my Saturday night and I went to bed pining for Sunday and all it could hold.