It was a perfect summer day for a bluegrass jamboree on the beautiful stage at Red Rocks Amphitheater. Three powerhouses at the top of the bluegrass music scene were sharing the stage at one of America's best outdoor venues and the home of the headliner, Yonder Mountain String Band. Yonder has been dominating the bluegrass scene for over 15 years now, and they have inspired many other bands like Greensky Bluegrass, Fruition, and the Infamous Stringdusters. It has been really fun watching this scene bloom into what it is today. Greensky is coming in hard with their super huge sound, and Fruition is the latest budding grass hopper.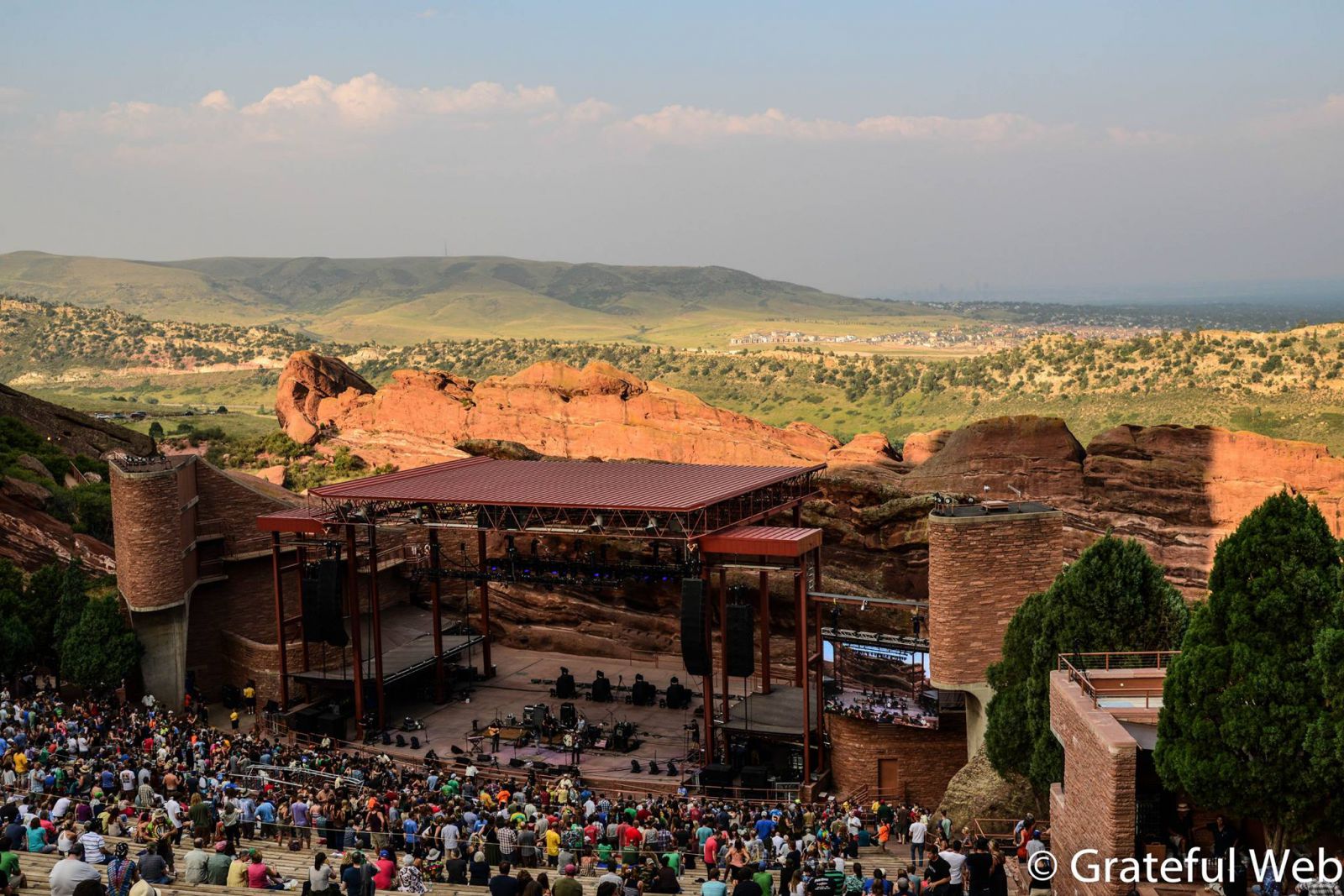 They opened the show, and many people in the audience, including myself, were extremely impressed by their talents and skills in making people dance like the headliner. This Portland alt-country band turned their speed bluegrass on at Red Rocks to impress their audience. This string infused quintet met busking on the streets of Portland and came together to mesh their talents into one band, and almost instantly, they became in overnight success. They now live the vagabond life on the road impressing crowds wherever they go. Now they busk the streets of other cities before they play gigs later in the night. This is earning a living by hard work and dedication. Yonder Mountain String Band did this themselves when they went to Nashville and played outside of the Grand Ole Opry. Listeners thought that they were so good that they invited them inside to play. Fruition won the crowd over with their beautiful song, "Never Again." Everyone was dancing. Then, Bridget Law, Elephant Revival's darling fiddle player came out to play a slow, but sweet song with them. Their last song was a jamboree with members of Greensky including Anders Beck. Keep an eye out for Fruition, as they can only get better with experience.
Greensky Bluegrass has been playing in Colorado a lot lately, and that is because they have built a huge fan base in the state. They are captivating audiences everywhere with their speedy big bluegrass sound. The five piece band from Kalamazoo, MI brings an intense electric bluegrass sound that is big for acoustic instruments with no drummer. They opened fast as usual, and the dancing intensified. After the first few songs including a Red Rocks reference in their lyrics and "Forget Everything," we were off and running. They gave props to Cervantes Masterpiece Ballroom, the Ogden Theater, and Don Strasberg who runs a lot of the local music industry. The rest of the set continued to flow and fit the theme of fast, progressive, and very modern bluegrass music.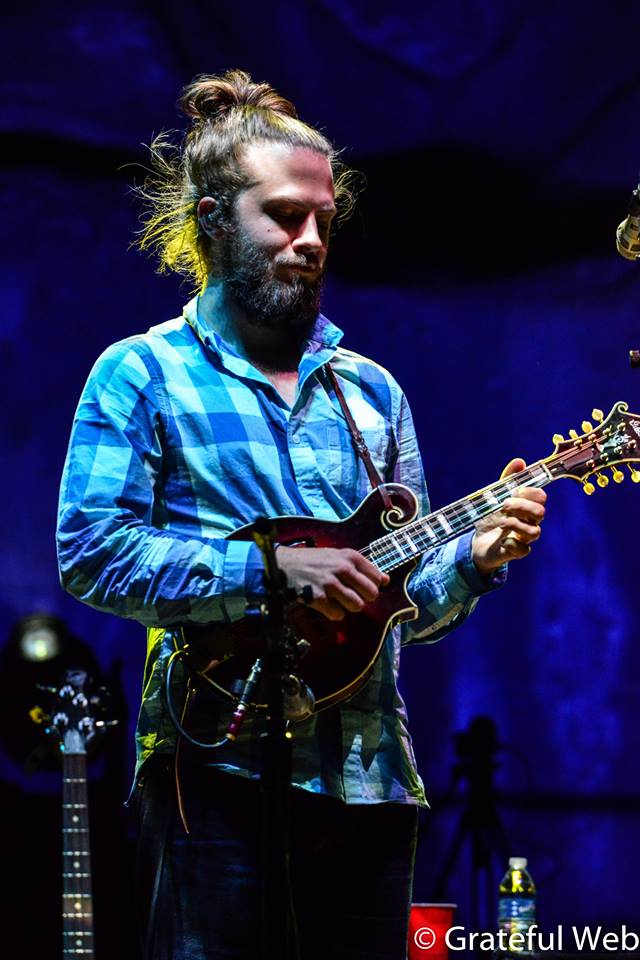 Yonder Mountain String Band came out and gave the hometown crowd exactly what they wanted, and showed everyone why they are the top of the modern day bluegrass scene. They kept the momentum alive that the two openers established while playing a lot of songs off of their latest album Black Sheep, opening with "Around You." Then, they played a classic Ben Kaufman song called "Left Me in a Hole," which is one of my favorite Yonder songs. The next series of songs were a "Sidewalk Stars" sandwich in between the Beatles classic "Only a Northern Song" from Yellow Submarine. It is an anti-establishment song written by George Harrison as a "personal denunciation of the Beatles' music publishing business" and a "joke relating to Liverpool." Another amazing cover surfaced next. It was Jim Croce's "I've Got a Name." This was absolutely beautiful! The first set ended with a ripping routine of some newer incantations of "Another Day, Black Sheep, All Aboard > New Dusty Miller > All Aboard." This first set finale really featured Yonder's newest members, Jake Jolliff (mandolin) and Allie Kral (fiddle).
The second set started with some fiery newer songs like: "Drawing a Melody, Criminal, The End is Not in Sight, and I'm Lost." It is so refreshing to see the band with so much vigor and desire to make new music. Many of their longtime fans miss Jeff Austin, but what they now lack in personality, they make up for in talent. Personally, I like them with both lineups, but there are great aspects of both versions of the band.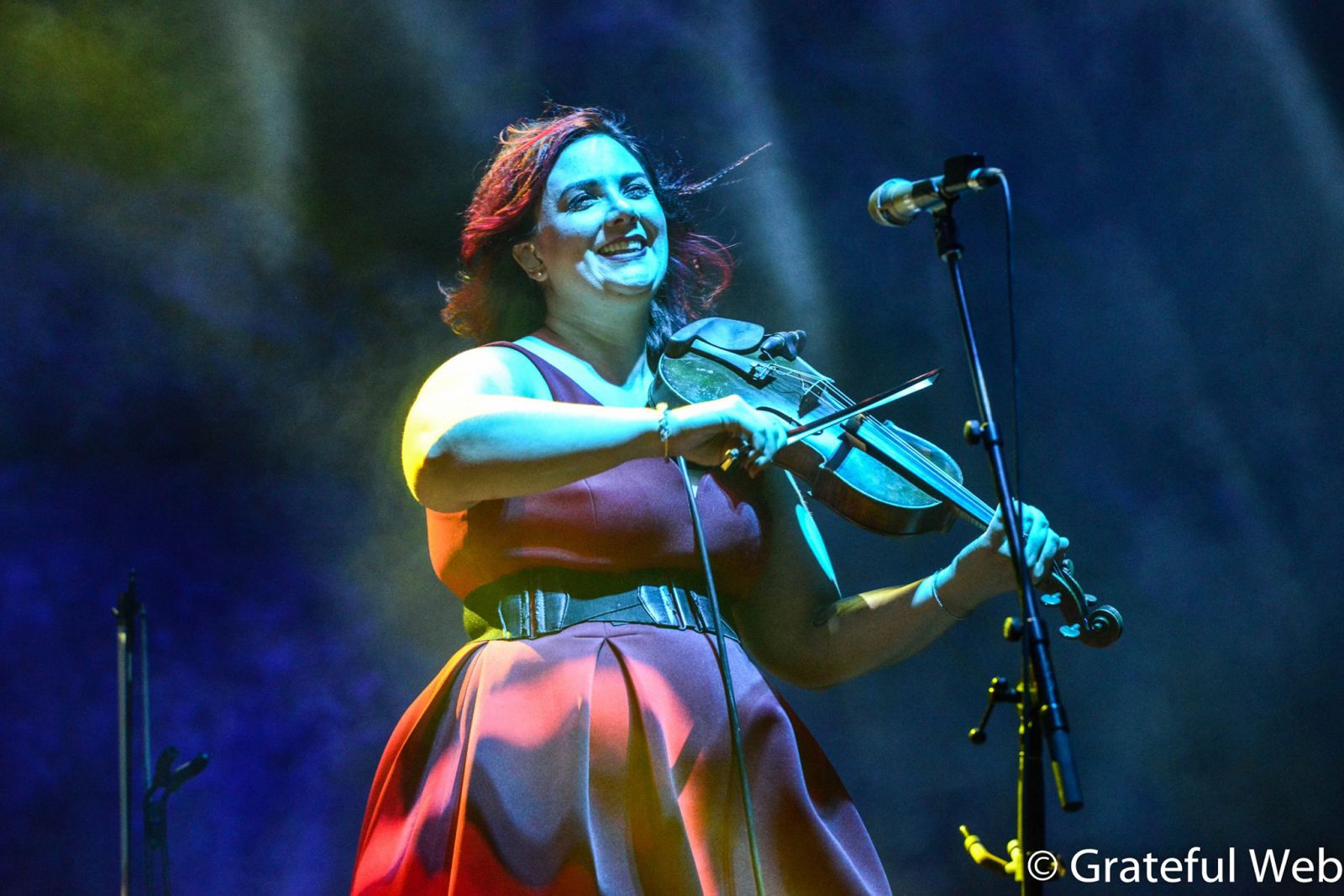 The boss, Bruce Springsteen of course, wrote the next sandwiched song that they went in and out of, "It's Hard to be a Saint in the City." The lyrics to this song are real and gritty, and it was featured on Springsteen's Greetings from Asbury Park, N.J. album. It took me back to some of my Stone Pony days, and in the middle of it was Yonder's "Eat in Go Deaf Eat Out Go Broke." After this wild ride, they gave us one of the greatest musical tribute gifts possible. It was Allie Kral singing Dolly Parton's "Jolene." This was a riveting performance, and one of the most beautiful songs that I have ever heard through the sacred air of this magical venue.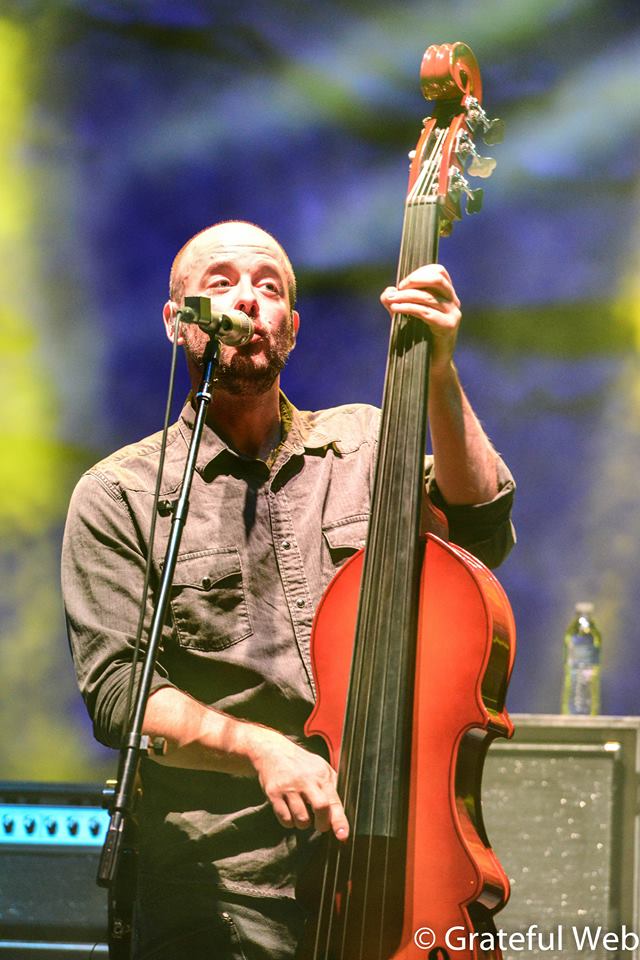 After that performance it would take another great song to follow that, and that is exactly what they played. It was "40 Miles From Denver." This is another Kaufman classic that is one of my all-time favorite Yonder songs. Following this, they played three new songs off of the new album with "Landfall, Love Before You Can't, Insult and an Elbow."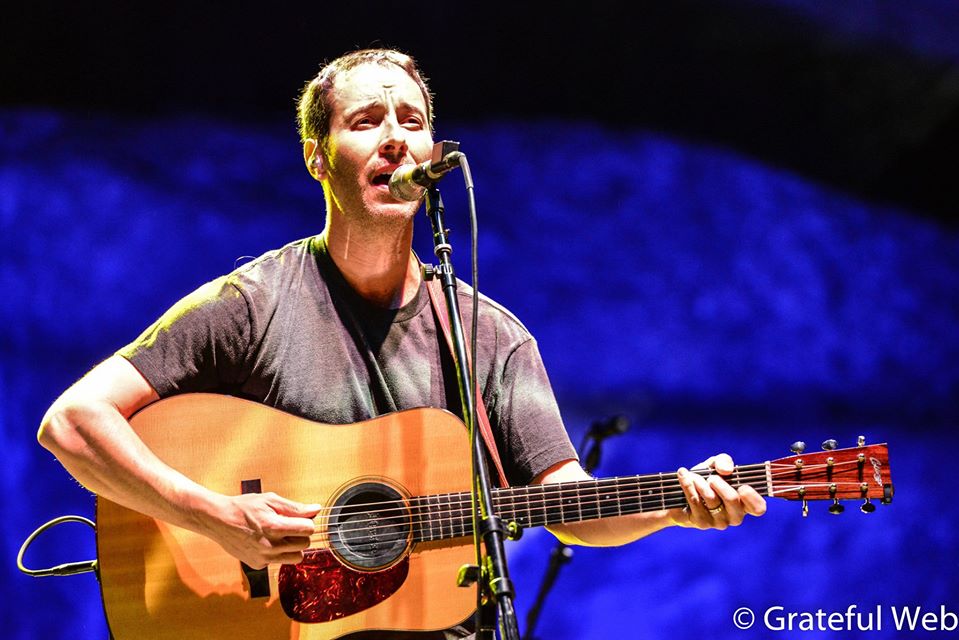 The last three songs and the encore were both song sandwiches to the delight of this energetic crowd. The end of the second set closed with "Angel > Robots > Angel." And the encore was special featuring Greensky Bluegrass as special guests for "Traffic Jam > Jaywalking > Traffic Jam." "Jaywalking" is a Greensky Bluegrass song, so this was a true collaboration between both bands playing each other's song with one another. This was a truly special show of the bluegrass scene's elite modern bands. There are some great videos of this show along with many pictures below. These bands are at the top of their games so make sure to see them when you can. You will definitely have a kickin' good time!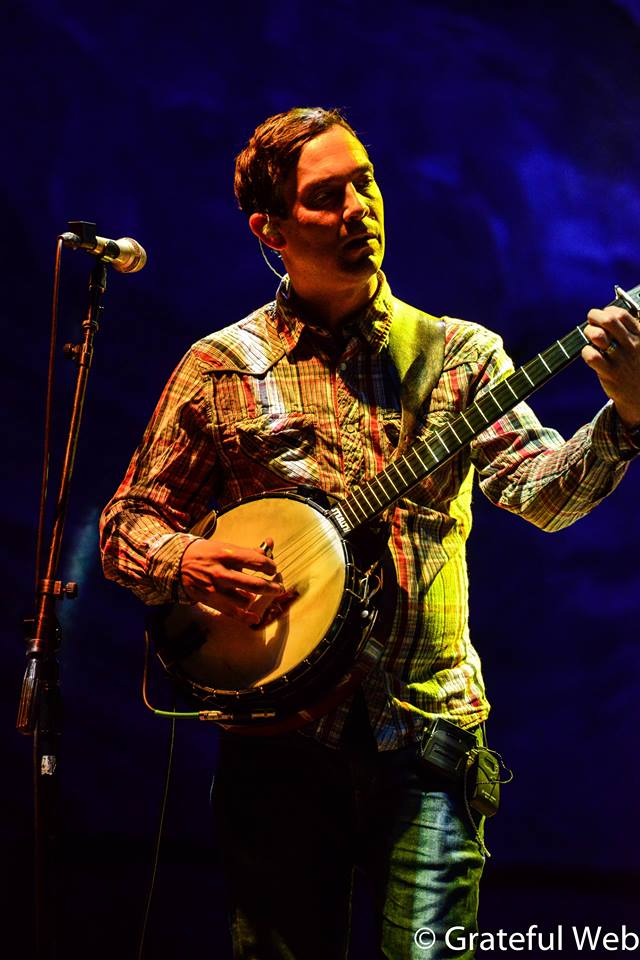 Check out more photos: Fruition | Greensky Bluegrass | Yonder Mountain String Band