On the heels of his newest LP Shadowboxing, the west coast hip hop entity known as Zion I came to the Fox Theater with Los Rakas, Locksmith, Kev Choice, and J. Lately to spread the word of the Rapture World Tour. I walked in during the tail end of Kev Choice's last few tunes. He sounded smooth and polished. What was most impressive about him was his skill on the piano. There aren't many rappers who have Master's degrees in jazz music. He played piano well, and his influences and experiences are numerous. But nothing could have prepared me for what happened next.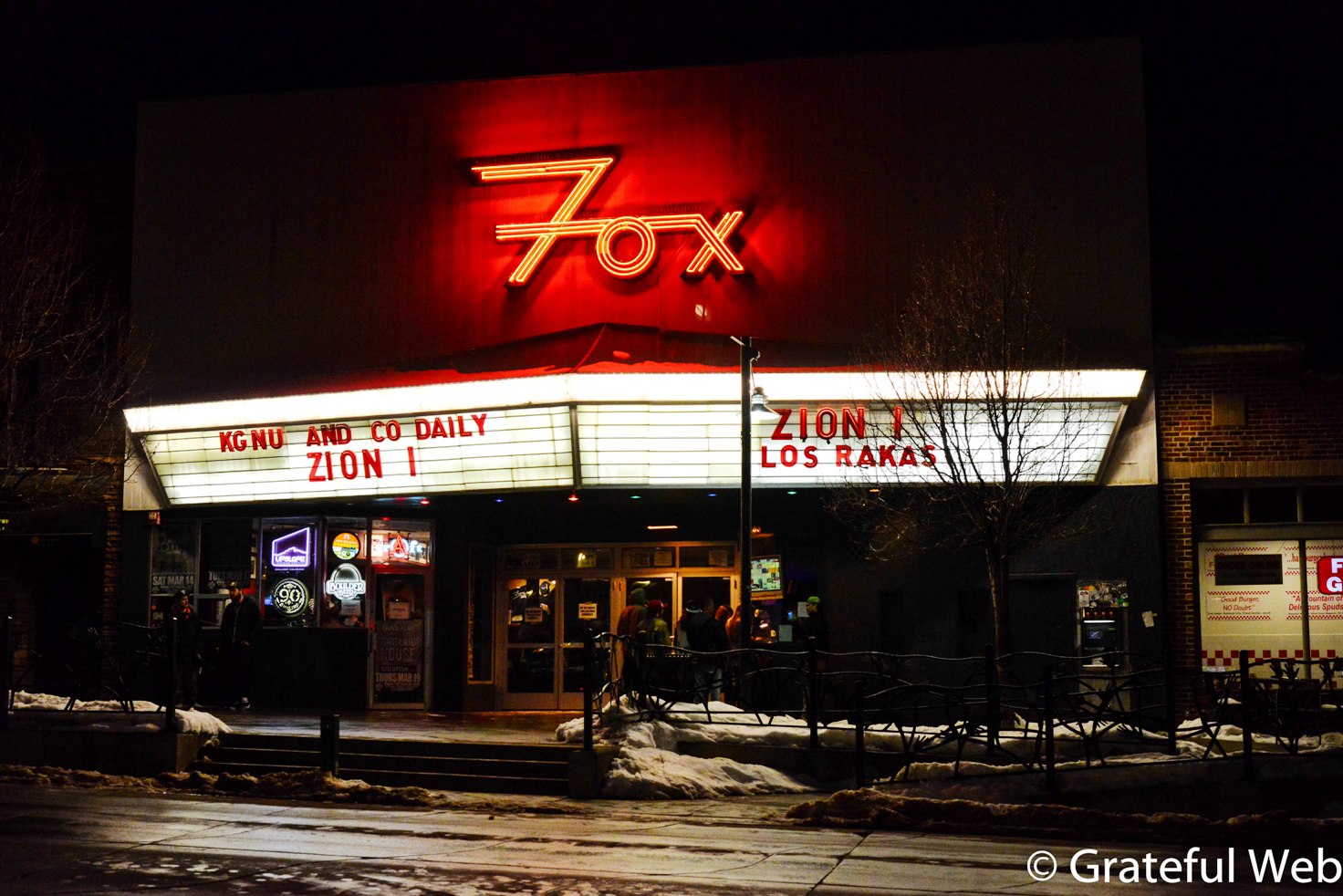 After a short set break with some good DJ music, the rapper Locksmith came on stage. This guy was a real, raw, and honest as I have ever seen a rapper. As soon as he came on, he commanded the stage, and told very personal stories in his songs that captivated the audience. He may have been my favorite performance of the night. His energy and realness is how he gained momentum in the underground hip hop scene through MTV's Freestyle Championship. This guy is smart, and audiences listen to what he has to say while he is on stage. He makes the listener want to be drawn in. He talked about being from Richmond, CA, and almost being stolen and mixed up at birth in his song, "Who I am." Although it was his first time in the Boulder/Denver area, he seemed at home with the friendly crowd. He drew us in even further when he rapped about his ex-girlfriend that betrayed him. His honesty is heard in his first official album, A Thousand Cuts, which is very autobiographical. To emphasize his openness, he tells a story in one of his songs about his negligent parents and a babysitter who sexually abused him when he was young. Locksmith is good! He's the type of rapper that will succeed because of his uncanny storytelling abilities.
The DJ did not seem to ever leave the stage. He was really good, and seemed to play for all of the bands and even in between them. The Panamanian cousins, Los Rakas, were next, and their high energy hip hop rocked the Fox Theater. All of their songs were in Spanish and English for the most part, which sets them apart from most of the contemporaries. Their music is diverse and cannot be pigeon holed into a certain genre. They were really good at switching up the music and feel of the beats, all the while switching back and forth on the vocals. Early on, one of their biggest hits, "Africana" hyped up the crowd, while giving props to all of the women of color in the world. These two guys were a lot of fun, and definitely riled up the most energy of the night.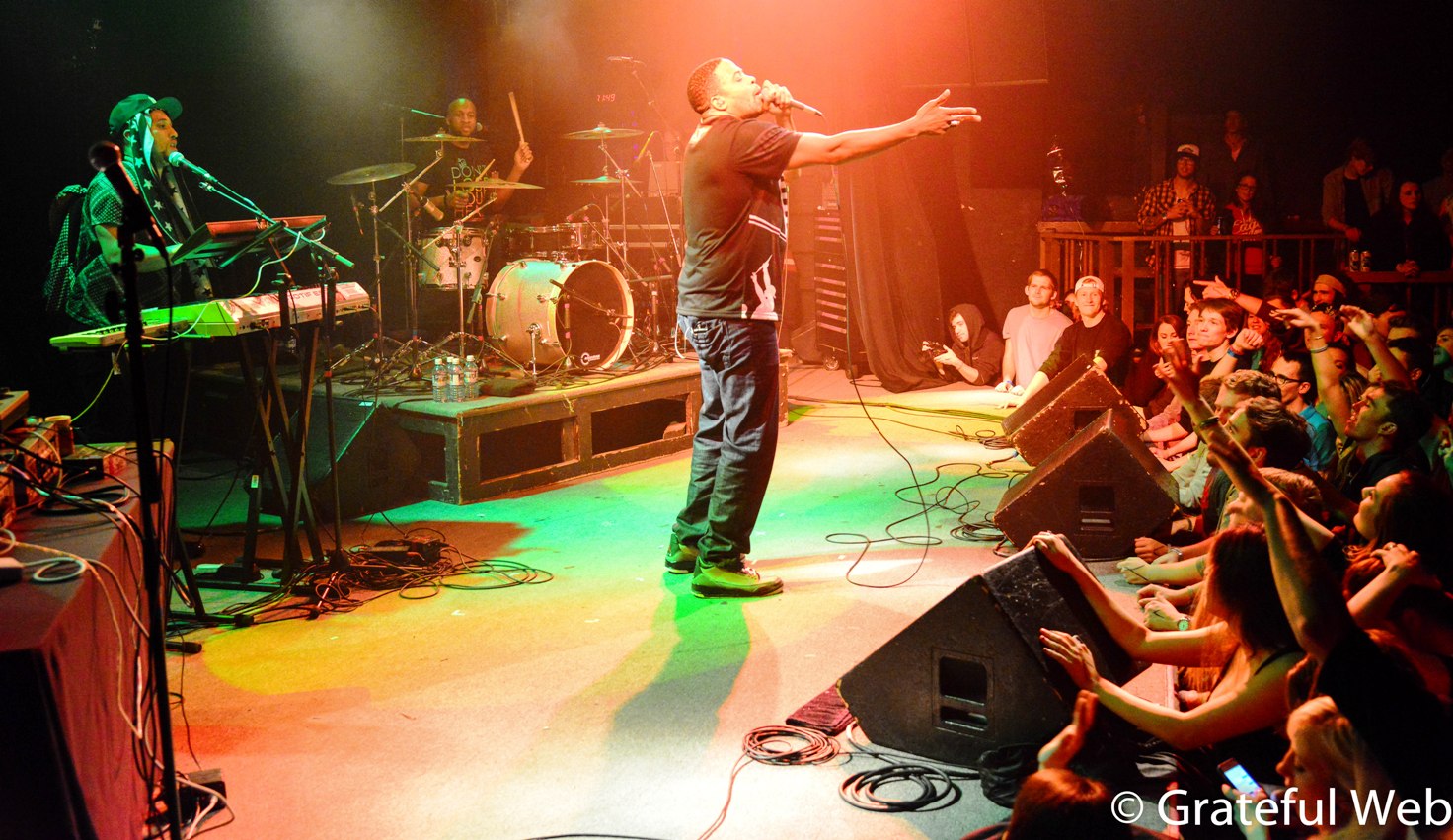 Zion I has earned respect in the hip hop world for the past several years. This Oakland duo have changed their sound so many times, while growing their fan base all the while. They offer their listeners a series of different sounds to evolve with. Their videos are all really well done, and lots of fun to watch. Here at the Fox, Zion I was ferocious as a lion, and brutally honest as Locksmith was. This is what separates the men from the boys in hip hop. The richness of the lyrics from the rappers in this room was equivalent to a room full of famous poets bringing their muse for a trip around the world. The Rapture Tour is in full stride hitting 30 cities around the country. If you are a fan of hip hop, this tour is an intelligent and a talented one to catch.