BottleRock held its inaugural festival last weekend at Napa Valley's Expo Fairgrounds under a scorching sun, but the heat wasn't enough to keep the crowds away. Downtown Napa Valley became BottleRock Central, swarming with crossing guard-policemen and retailers pushing their goods, and in many cases, their parking lots. Nearby neighbors set up pizza and lemonade stands and signs dissuading BottleRockers from urinating on their lawns.
If you didn't know it, you couldn't tell it was the first BottleRock ever. The sets ran smoothly, and except for some sonorous bass during Michael Franti's set, the sound was impressively tweaked for such an open setting. Despite the close proximity of the three stages, the opposing music could only be heard between songs, and even then just barely. The intimate layout of the festival made it easy to get from one stage to another in just a few minutes, and if you couldn't bear to miss a second of the show, they were broadcasting the performances in the food court.
BottleRock promised a bevy of culinary goodness, and while there were plenty of vendors to serve up Napa Valley's finest, the entire food situation seemed a bit disjointed. The center of the festival housed Whole Foods Market Garden, which held a cluster of food tents, while the rest were situated near the entrance and along the pathways between stages. At the Market Garden, you had to exchange your cash for chips (sold only in $5 increments), but the restaurants located outside the circle were cash/credit only. With the exception of a grilled cheese stand and a mouth-watering pork sandwich, the go-to offerings seemed to be BBQ, fish tacos, and pizza, turning dinnertime into price comparison hour. Most entrees ranged from $10-15, but you got what you paid for: it's been three days and I'm still thinking about the $15 pizza I had from Tra Vigne.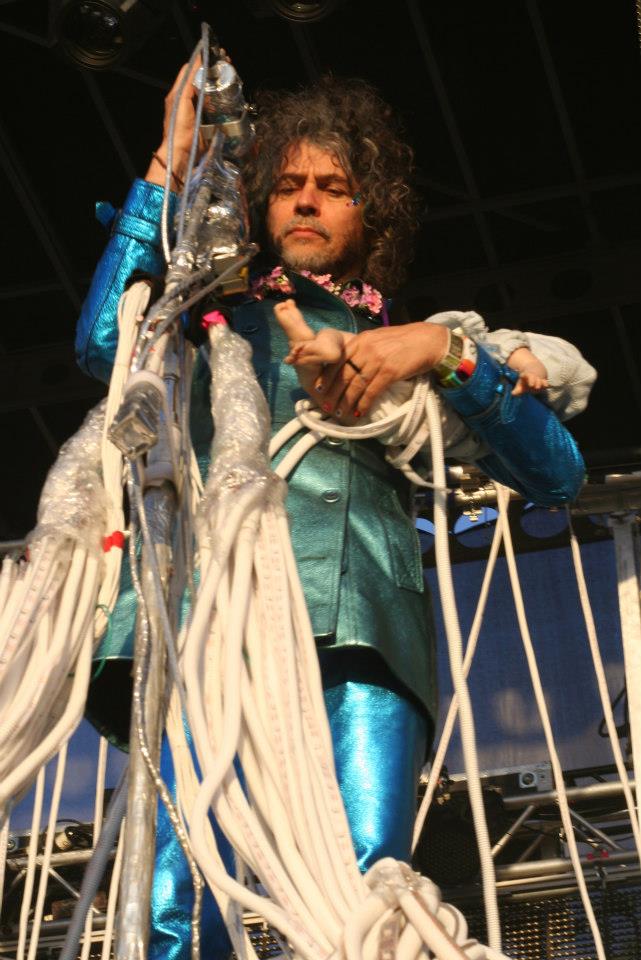 From The Flaming Lips to Jackson Browne to Rodrigo y Gabriela, BottleRock's lineup covered all corners of rock, drawing in a heavily middle-aged crowd and a fair amount of baby boomers to balance out the young adults making the festival rounds this year. The lazy enjoyment of many attendees made it easy to slip through the throngs and find the perfect spot to get your groove on, or wiggle your way to the front with little resistance. There was no shoving or hostility. Folks seemed to be there for the experience as much as the music. Even with the emphasis on alcohol, inappropriately inebriated individuals were few and far between. Police reported only 10 festival-related arrests (the majority for public drunkenness) out of the 150,000 estimated people who stepped through BottleRock's gates over the course of five days.
Temperatures soared easily into the 80s during the day on Saturday, but the grounds were speckled with shady spots and the Comedy Closet was air-conditioned. The medical tent provided sunblock for the more forgetful festival-goers and something to treat hay fever if you were unlucky enough to become afflicted. Hopefully next year they will be offering some bandanas to shield yourself from the dust.
Best New Discovery: I had never heard of Vintage Trouble before I arrived on Friday, but within 30 minutes of my arrival (and before they even took the stage) I overheard five different people gushing about the Hollywood band. The soulful group boasted a vivacious frontman with a 1960s look but a timeless voice who easily got the audience dancing. No amount of heat nor full-fledged suit could stop him from enjoying the day. "What's great about festivals is that we get to play in the sun. But what's great about today is that we get to be surrounded by vino!" Only a severely talented man could sweat so seriously through that many layers of clothing.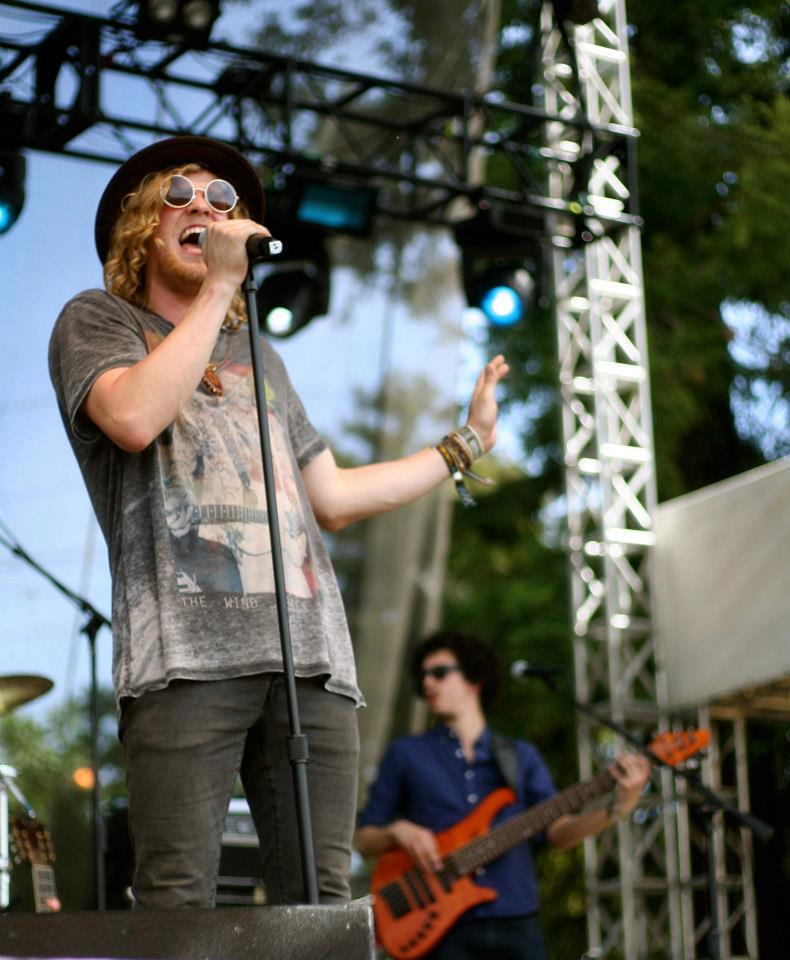 Crowd Favorites: The Black Keys electrified a rapt audience and packed one of the tightest crowds all weekend. Washington native Allen Stone, whose reputation inspired chants 10 minutes before he even took the stage, defied the blazing heat and pumped fans up with a dance-off. ("If all you have are spirit fingers then you better spirit finger the crap out of this dance-off!") Despite suffering from the flu, Edward Sharpe and the Magnetic Zeros' Alex Ebert frolicked ardently across the stage, jumping into the audience more than once and even passing the microphone around, asking if anyone had a story to tell. (After two separate drunk girls screamed about wanting to dance, one guy reminisced about playing harmonica with the Zeros at a San Francisco show a few years ago, prompting lead female vocalist Jade Castrinos to shout, "I remember you!")
Best Missed Opportunity: Refreshing, non-alcoholic drinks were hard to come by at BottleRock, but there was a stand in the Whole Foods Market Garden offering a coconut concoction served in a chunky coconut for just $5. They were such a hit that they sold out on Sunday afternoon before I had a chance to try one.
WTF Moment: We all know the Flaming Lips are elaborate, but Friday night's set took it to a new level. Their stage was decked out in giant silver orbs with an extensive cord draped throughout, which turned out to be the umbilical cord of a fake baby that Wayne Coyne tenderly held onto for the first few songs. Baby or no baby, it was business as usual for the lustrous Lips, who delivered a powerful end to Friday's festivities, mixing it up with a cover of Bowie's "Heroes."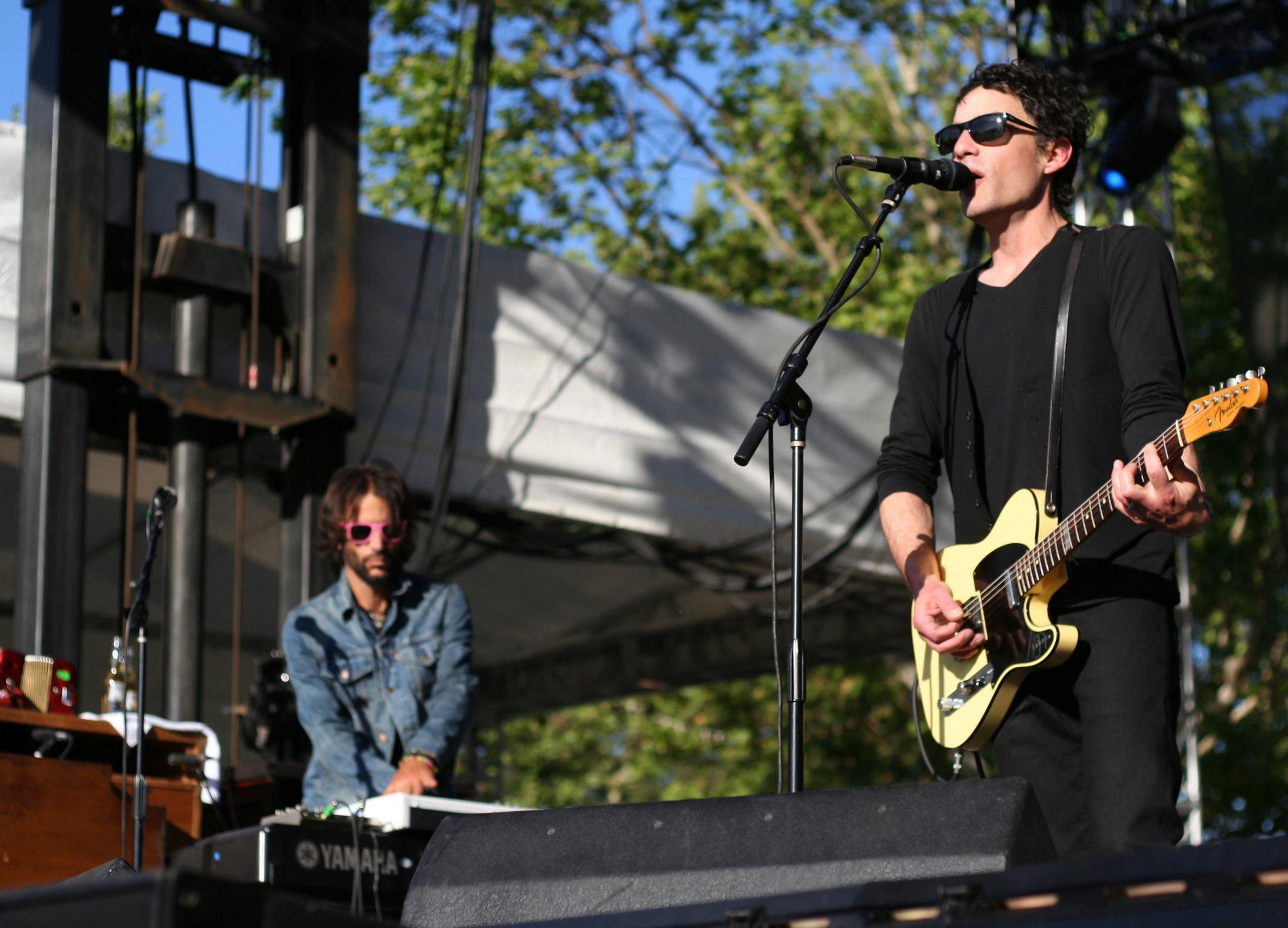 Most Nostalgic Moment: With some old-hat rockers on the schedule, a cup of wine and the hot sun, it was easy to close your eyes and fall back into yesteryear. When The Wallflowers sang "One Headlight," though, everyone's eyes were wide open, their bodies shaking, and their mouths screaming every single word.
Overheard: Despite BottleRock's efforts to provide parking for its patrons, free street parking in Downtown Napa was a surprising reality. Private lots were also offered within a five minute walk from $20-50.
Four-day VIP passes ran for $599, but didn't seem to be worth the extra dough. The VIP section on the Willpower Stage was all the way to the right side, with the view of the stage almost completely obscured in much of the area. The VIP section at the cozy Miner Family Winery Stage seemed to be at capacity at all times, with pass-holders frequently being turned away.
The Verdict: BottleRock pulled off a nearly flawless first year. If you scoped out your food properly (don't forget the free MorningStar veggie delights), worshipped the free (cold!) filtered water stations, and took advantage of the best deal on wine ($15 12.5 oz Capri Sun-style bags called "Sips"), you could keep your costs to a minimum. At $139 per single day and $299/$399 for three- and four-day passes, the high ticket prices still don't make sense, but BottleRock proved worth it. Napa must have agreed, because they announced May 9, 10, and 11 as the dates for BottleRock 2014 before Cake, Zac Brown Band, and Rodrigo y Gabriela even finished the final sets.
Starting today, put $1 away each day. Before you know it, you'll be able to buy your tickets to next year's BottleRock Napa Valley, and you'll be damn glad you did.