The latest release from the Band of Heathens shows the group taking things further in terms of versatility of style, and demonstrating a certain maturity in songwriting and production. Top Hat Crown & the Clapmaster's Son is a refined melding of the five member's individual talents, and a step into some new territory. Not to say that it's a departure from their original sound; there are still the harmonies and plenty of slide guitar, multi-guitar jams and all that stuff that made you love them in the first place.
Tales of life on the gulf coast in trying times, witty frustration with the ignorance of fellow man, retrospect on love and life, and finding a peace amidst all of this thematically frame the album. "Free Again" (a song fans might already be familiar with from live performances) recalls the gulf oil spill: "There's a whole big, brown bubblin' mess in the Gulf of Mexico," and mocks some folk's "ignorance is bliss" method of dealing with the issue.
"Polaroid," is the indie/pop song on the album—complete with emulated Beatle electric guitar and banjo picks over the top of an acoustic rhythm. Gordy Quist's vocals conjure images of pre-digital photography paralleling a reminiscence of a lost love of sorts: "Looking back through a Polaroid picture/you cross your legs with your red-eyed smile/flash-cube sticks and the double A batteries/stuck in a frame while the memories fly."
In the seductive opening rocker "Medicine Man" Quist pledges to be "your healer, your dealer, your everything," and this is exactly what Top-hat Crown delivers—an across the board cornucopia of music—everything you need.
A perfect cover song choice of Levon Helm's "Hurricane" paints an eerie picture of life in New Orleans in the path of an impending storm, with a whiskey drinking sage of a main character in the chorus asserting the city's resiliency.
The piano based "The Other Broadway" shows the soulful vocal range of Ed Jurdi at its finest, complete with a sweeping tide of reciprocating lead and gospel back up vocals dancing to a rhythm punctuated by dynamic piano and subtle horns.
From Colin Brook's Toms Waits-y blues sound in "Enough" to Jurdi's spirited reflection of regret on the Kenny Loggins-esque "Should've Known" on through the sonic landscape of "Gravity," the Heathens continue expanding their territory. "I Ain't Runnin,'" indeed has Jurdi lyrically running atop a snare and tambourine wave complimented by high register back up vocals, and complete with a tear through a distorted electric guitar solo.
George Reiff, who's worked with Chris Robinson (Black Crowes) and the Courtyard Hounds (Dixie Chicks members Emily Robison and Martie Maguire) produced the album, keeping its sound innovative and loaded with subtleties, while at the same time true to the bands bluesy, country rock roots.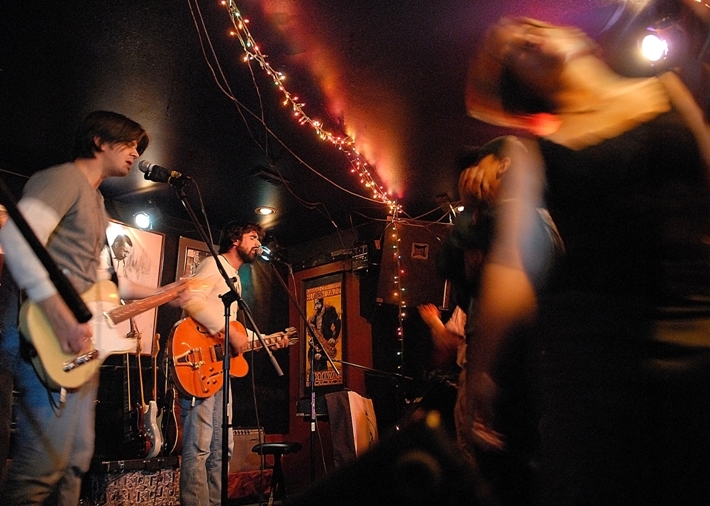 The record's bookend, "Gris Gris Satchel," is a delightful acoustic number that sounds like the band is sitting around a campfire picking and strumming, trading verses and harmonizing on the chorus, protected by a mixture of faith and black magic. "Free from all my burdens/paid off all my debts/gris gris satchel in my hand/cross around my neck."
Top Hat Crown should easily follow their previous record One Foot in the Ether's path to the top of the Americana Music Association chart.
Release Date: March 29th.
Now available for pre-order here.