Thurston Moore is an innovator; he's the type of musician who has seemingly never had a box to think inside of. From his days leading Sonic Youth, on through various collaborative efforts with the likes of Nels Cline, Mike Watt, Cypress Hill and a long list of others, Moore has hardly ever put out conventional sounds. His latest group, Chelsea Light Moving follows the trend of the long line of experimental rock that has cemented Moore as one of the most influential songwriters of the last 30 years.
Known for employing odd guitar tunings and modifying his axes with screwdrivers and drumsticks lodged in their strings to achieve his desired tones, he has never been a purveyor of run-of-the-mill sound. The guy is also a beat poet of sorts, decades after the hey-days of Kerouac, Burroughs and Ginsberg. It's no wonder he was called upon to participate in Naropa University's Jack Kerouac School of Disembodied Poetics Summer Writing Program this year, and just perfect that CLM took to the stage after an intense and pleasantly haunting set of music accompanied poetry by Naropa's own Anne Waldman.
Moore was nonchalant and personable, taking the stage at the Boulder Theater and speaking with the crowd about the origin of his current band's name, and reminiscing about his last time at the BT with Jello Biafra.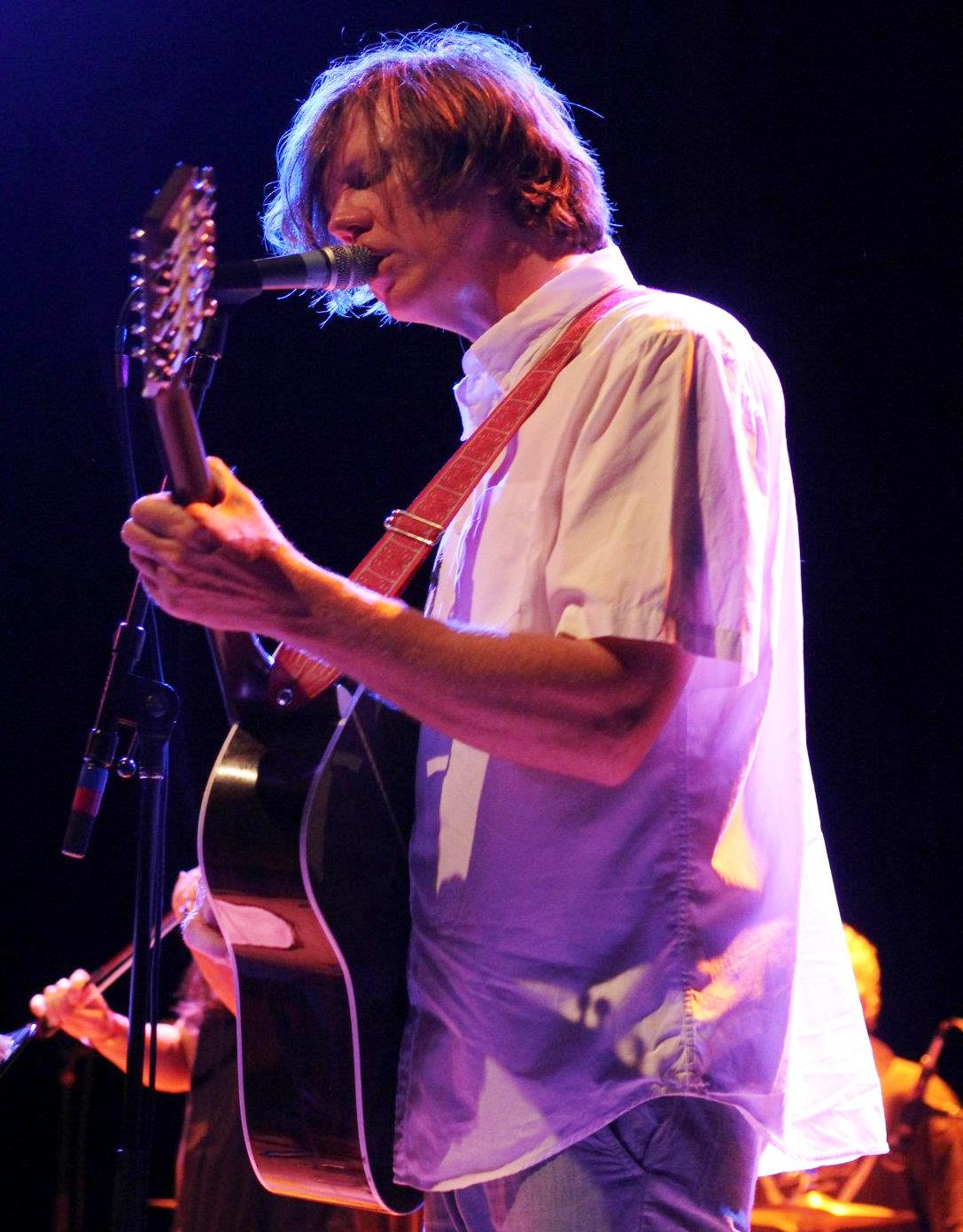 "This band is called Chelsea Light Moving…and what we do is…we rent vans…and if you need any light moving done—artworks and such—call us—we'll do it. The name came from—not to sort of dispel the mythos of band names—the name came from a moving company Phillip Glass and Steve Reich had, in like '68…" and went on to tell of how the duo would get a moving job, rent a van and use the money to pay for studio time.
Accompanied by Keith Wood on guitar, Samara Lubelski on violin and bass, and John Moloney on drums, Moore led the crowd on a razor edge ride teetering between noise and grooves including "Frank O'hara Hot," "Groovy and Linda" and "Empires of Time." Lubelski spent most of the evening on violin, but took to the bass guitar for the group's latest release, "Burroughs." Switching back and forth between a 12-string acoustic and his signature Fender Jazzmaster, Moore and co also played through a couple of songs from 2011's Demolished Thoughts, namely "Blood Never Lies" and an acoustic "Circulation." For the encore, the band went back to the Psychic Hearts album (1995), ending with the records title track and a well received "Queen Bee and Her Pals."