I must admit I was worried that the departure of guitarist John Neff was going to leave a noticeable void in the sound of the Drive-By Truckers last Friday night at the Boulder Theater (Neff split in December of last year). His pedal steel was always on time amidst the guitar-heavy DBT shows, a near perfect "icing on the cake," if you will. All said and done, was his absence noticeable? Sure. But the fact of the matter is that the duo of Mike Cooley and Patterson Hood is so solid that, in the grand scheme of things, as long as those two are in the house, the show is going to be badass. Anyone else is simply gravy. Hell, fans have seen line-up change over the years, but the solid core of the group has persevered the test of time.
Night one at the Boulder Theater was no less of an in your face southern rock apocalypse then it was last year at the Fox Theater (w/Neff), or than it was two years ago at the Ogden in Denver (prior to the departure of longtime bassist Shona Tucker). The band is timeless, and certainly have always used every arrow in the ever-changing arsenal for everything it's worth.
On Friday, the Truckers took to the stage and let out "Lookout Mountain" nice and loud, as if to awaken anyone who'd mellowed out too much as a result of the thick smoke that filled the theater. Hood was self-admittedly suffering from a cold and subsequent cough-syrup haze, but he fought through it to deliver a respectable show. The chemistry on stage was busy and high energy: Lead guitarist Jay Gonzalez slayed it over and over again the entire evening (back and forth between his axe and the keys); Bassist Matt Patton (who took over when Shona Tucker left in 2011) was breathing his youthful, creative energy into every single song (as usual), and not once letting the smile slip from his face; and longtime drummer Brad Morgan-always right where he needs to be, locked in the pocket, the backbone of the Truckers. The guitar tech even came out to hold it down on Hood's Gibson while the front-man ventured down into the audience to get personal with the first few rows. hey gave the audience what they came for, and if it started to lag a bit here or there, it always bounced back into ass-kick mode.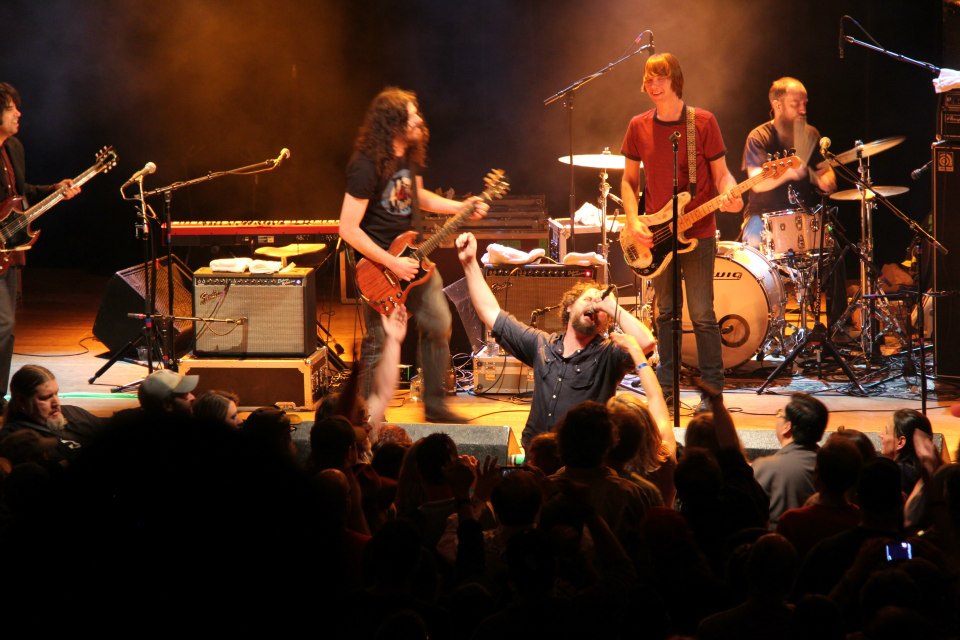 A set that lasted the good part of three hours included: "Heathens," "Box of Spiders," "Women Without Whiskey," "Sinkhole," "Road Cases," "Carl Perkins Cadillac" and "World of Hurt." The only complaint overheard from folks was that it was a tad loud for the room. But the Truckers go all out, rock you to your core; a time-tested force of southern rock and roll, keepin' it real on the road since 1996.