Saturday night's Mardi Gras Celebration in Denver featured a supergroup that epitomizes New Orleans style southern rock and roll. The Royal Southern Brotherhood, featuring Devon Allman (guit/vox), Cyril Neville (percussion/vox), Mike Zito (guit/vox), Charlie Wooten (bass) and Yonrico Scott (drums) were the perfect band to headline such an event. All proceeds benefited Blue Star Connection, an organization that provides access and ownership of musical instruments, and musical therapy, to young people with health challenges. In addition to an evening also featuring sets by young blues guitar sensation Austin Young and Tommy Malone of the Subdudes, the music was preceded by a silent auction and a formal sit-down dinner. A righteous band for a righteous cause, and a lovely venue (El Jebel Event Center in Denver) to boot.
Allman (son of Gregg) can belt, just like the old man, and he made this apparent from the get-go. The band got the evening off on the right foot with "Fired Up," from their debut, self-titled release. Allman also previewed "Don't Set Me Free" and "Time Machine," from solo debut, Turquoise, which drops this Tuesday.
If you came for the vocals, Neville and Allman delivered. These two could take the cake on the "best new vocal duo," no sweat. They took turns on the lead vocals, from tune to tune, and came together for a really cool cover of the Grateful Dead's "Fire on the Mountain," bayou style. Zito is no slouch himself on vocals. One might assume that a guitar player of his caliber needn't bother approaching the mic, but stand corrected, the mans got pipes, and there was no denying the fact after he ran through the evenings performance of "Way About You." It should also be noted that he played some really quality slide on the aforementioned Dead cover and on "Sweet Jelly Donut," which also showcased Neville's Norlins-style vocals.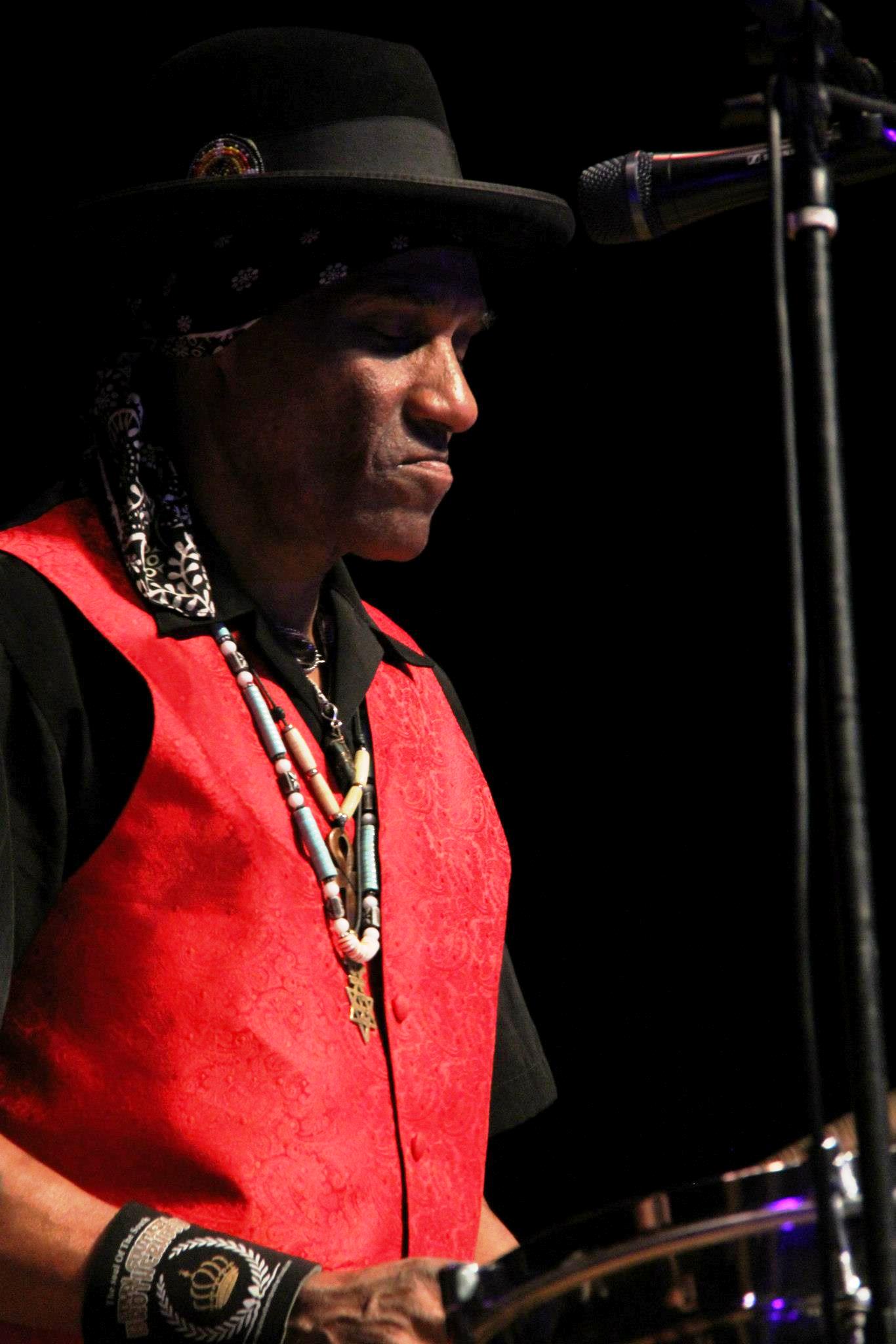 If you came to get your doors blown off by southern-flavored riffs, they had you covered as well. Zito and Allman are pros, swapping on epic lead after epic lead, and filling the Denver hall full of merciless guitar work. The solos took on a life of their own- crying and burning and trading and winding. It was the kind of shit that makes you wish you had your own rock band.
Scott owns the pocket. The guy is just on time, driving like a city plow truck down I-25, clearing the lane for the guitars to put the hammer down. And thankfully so, because someone had to hold it down each time Allman and Zito took the liberty of launching solos out into space (which, fortunately, happened quite often).
Bassist Charlie Wooten is not happy simply riding out the groove- this guys lines could easily stand-alone...and eventually they did, as Allman, Neville and Zito left the stage. Wooten threw down some action, some Jaco (Pastorius)-style shit—really turning it up outside of the confines of a song structure. He whipped through blinding intricacies and fast, funky, techy grooves that emptied into a drum solo which, simply put, let anyone who wasn't previously hip to the magnitude of Scott, know the business. All anyone could see for the next five minutes was a whirl of tracers as he tore ass from coast-to-coast across his drum kit.
The term "supergroup" can surely carry a hefty stereotype of egotism and dysfunction with it, but not here. There was nothing but smiles and camaraderie up on that stage, and the vibes came through the music just about exactly perfect.