On Wednesday, October 17th, The Heartless Bastards took to the stage at the Fox Theater and it was on- a relentlessly focused ride through stripped down, American garage style rock and roll. The frills were minimal and the sound was across-the-board bold and driving.
Lead vocalist/guitarist Erika Wennerstrom has somewhat of a Joan Jett/Chrissy Hynde for the new generation thing going, in terms of raw tuff-gnarl delivery and determination in her vocal tone. But Wennerstrom's got a far greater vocal dynamic, and a passion in her voice reminiscent of the best night of lusty sex you've had in a long time.
The four-piece band, filled out by Jesse Ebaugh (bass), Dave Colvin (drums), and Mark Nathan (guitar) are on tour in support of their latest release, Arrow, and brought their A game. Ebaugh and Colvin are in all the right places at all the right times--tight in the pocket but unafraid to step outside--and Nathan's solos rock in a simple, honest, ass-kicking sort of way that fills the space just exactly perfect, without any excessive noodling.
The evening was heavy with tunes off Arrow, but the set started off with a killer "The Mountain". The title track from their 2009 LP had Ebaugh massaging the pedal steel, and it was the perfect hint for the Boulder audience of what raw, creative power was in store. "Done Got Old" from Stairs and Elevators paved the way into some of the new jams. Wennerstrom ran the vocal range gambit on "Only For You" over the top of Nathan's surfish guitar riffs—notable solo as well. The distortion and reverb came out on "Simple Feeling"--one of the highlights from Arrow.  HB didn't let up once throughout the evening as they ran through their catalog of songs including "Skin and Bone," "The Arrow Killed the Beast" and "Parted Ways."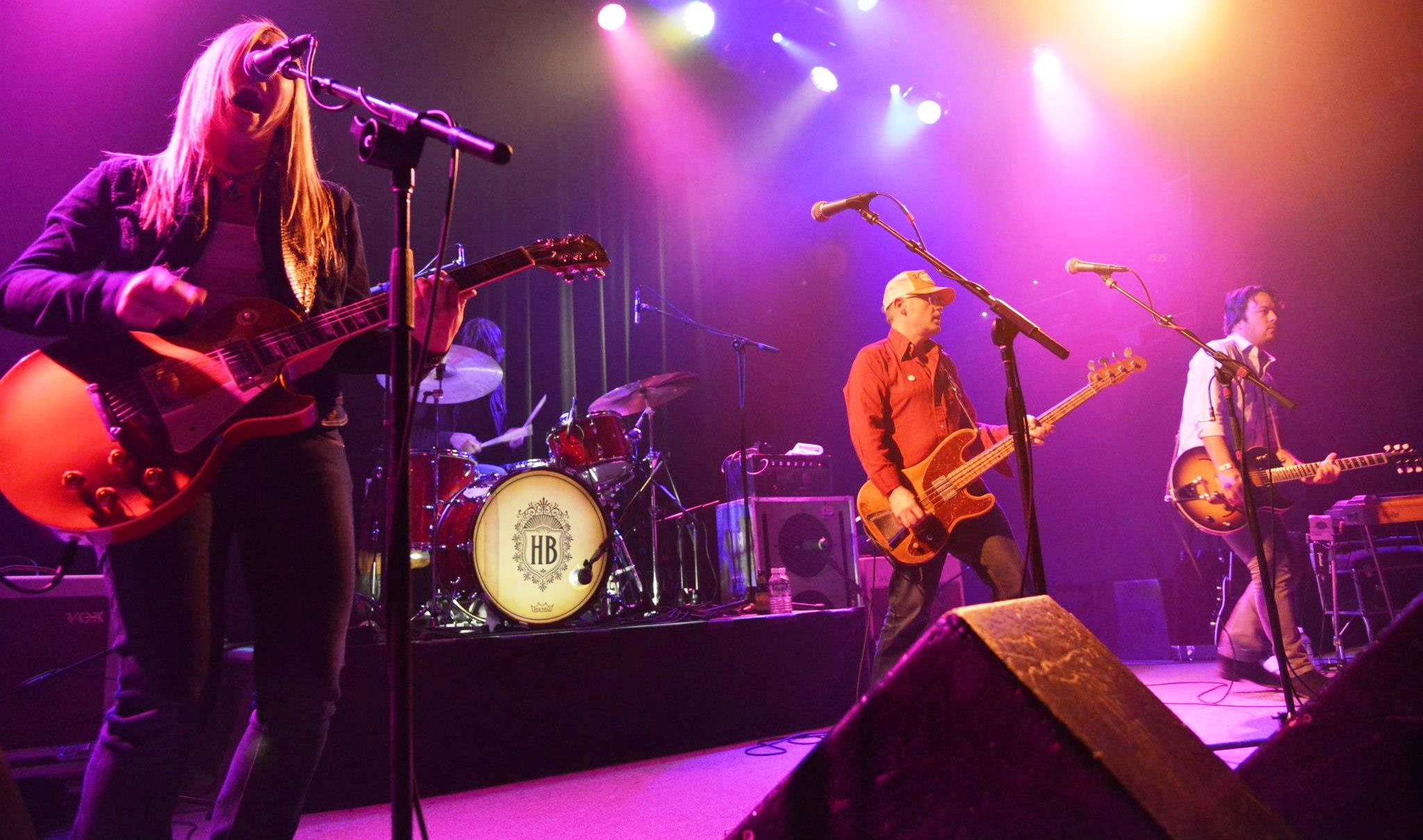 Honorable mention goes to opener Dana Falconberry. Harmonies intricately delicate yet bold as fuck--jumping back and forth over a rhythm section that wasn't overdone, just well thought through.
Check out a few more photos from the show.