Many thoughts come to mind when one hears the phrase 'Elephant Revival.' For some, it's a completely abstract concept. For others, the name rings true – although the many truths Elephant Revival listeners happen upon through their music are many, there's a connection we all feel written within each song Elephant Revival brings to the stage.
This interview with Bonnie Paine (vocals, washboard, djembe, musical saw, stomp box) strengthens our understanding of the pillars of both her musical and everyday life, although they often seem one-in-the-same. We discuss which song is a story true to her family's history, great advice her mother gives and Paine's experience with having lost and gained a member of the band this year.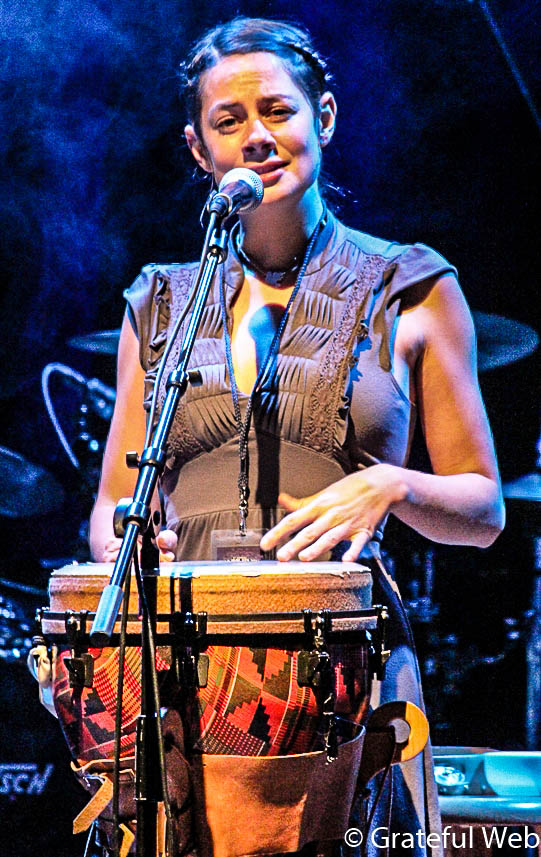 You can hear Paine's lilting, impressive vocals and powerful instrumentation at upcoming shows in Colorado and beyond, including their upcoming show with Trampled by Turtles and Shakey Graves at Red Rocks Amphitheater in Morrison, CO.
GW: What are some of the elements that must combine to create an effective song?
BP: Listening and intentional time and space for a song. I find outdoor bodies of water or places with natural reverb like stairwells, tiled bathrooms, and empty grain silos to be inspiring and a balance of focus and patience for the song to unfold.
GW: What's the truest song you've ever written?
BP: This is difficult to answer because truest could be relative to the listener and how they relate to the song. I wrote a song called Rogue River that is pretty unfiltered and true to part of my family's history.
GW: How does other people's music influence your own?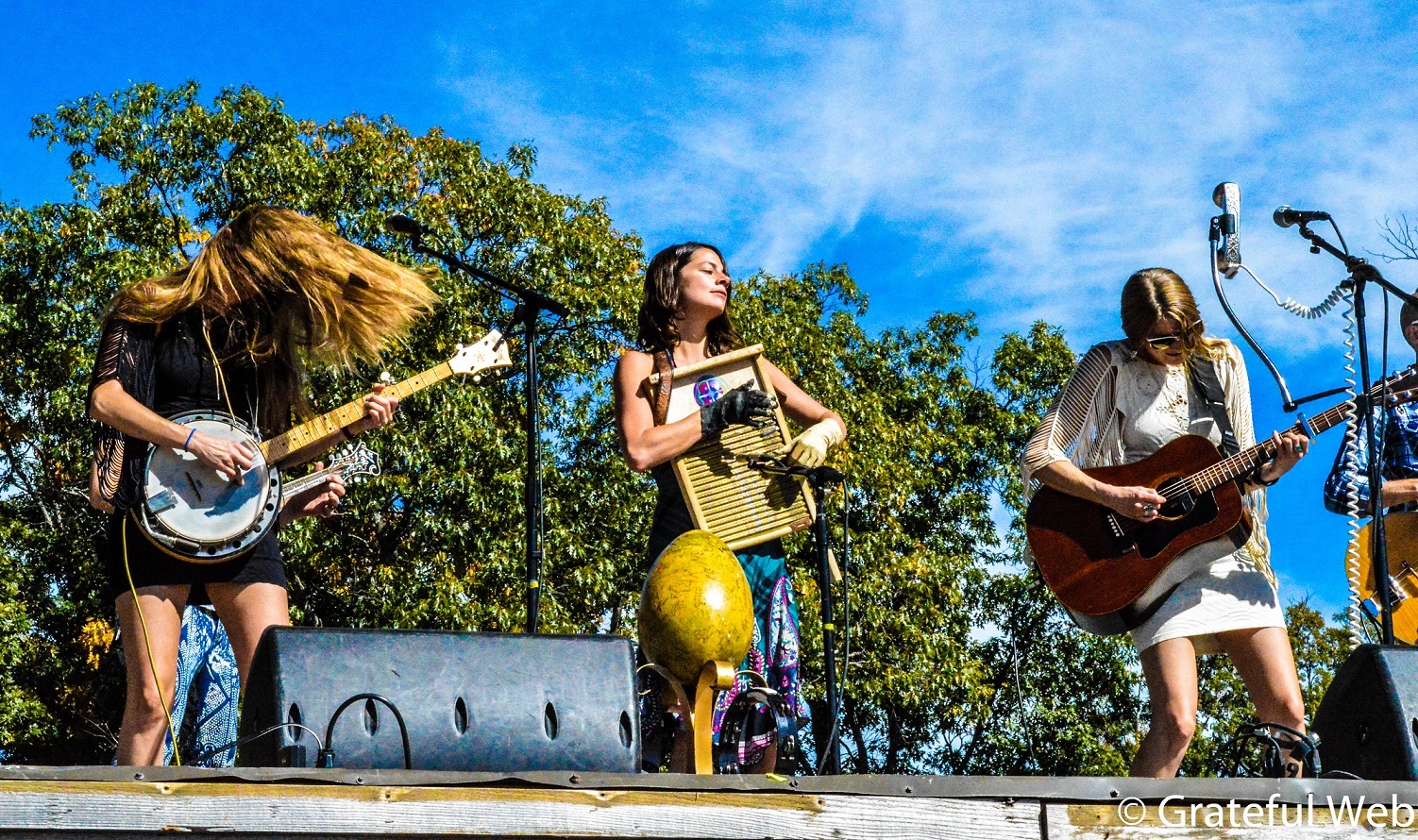 BP: I'm not sure how it does, but it does. Artistic expression seems like some kind of communal well that when anyone drinks from it, it is somehow altered, slightly or majorly. I could describe feelings of gentle vulnerability, empowerment, curiosity, revelation, peacefulness and excitement when listening to others' music, but I wouldn't know how exactly it weaves its way into the ways I play music. I only know that it does. That is a beautiful aspect of art; it influences indescribably.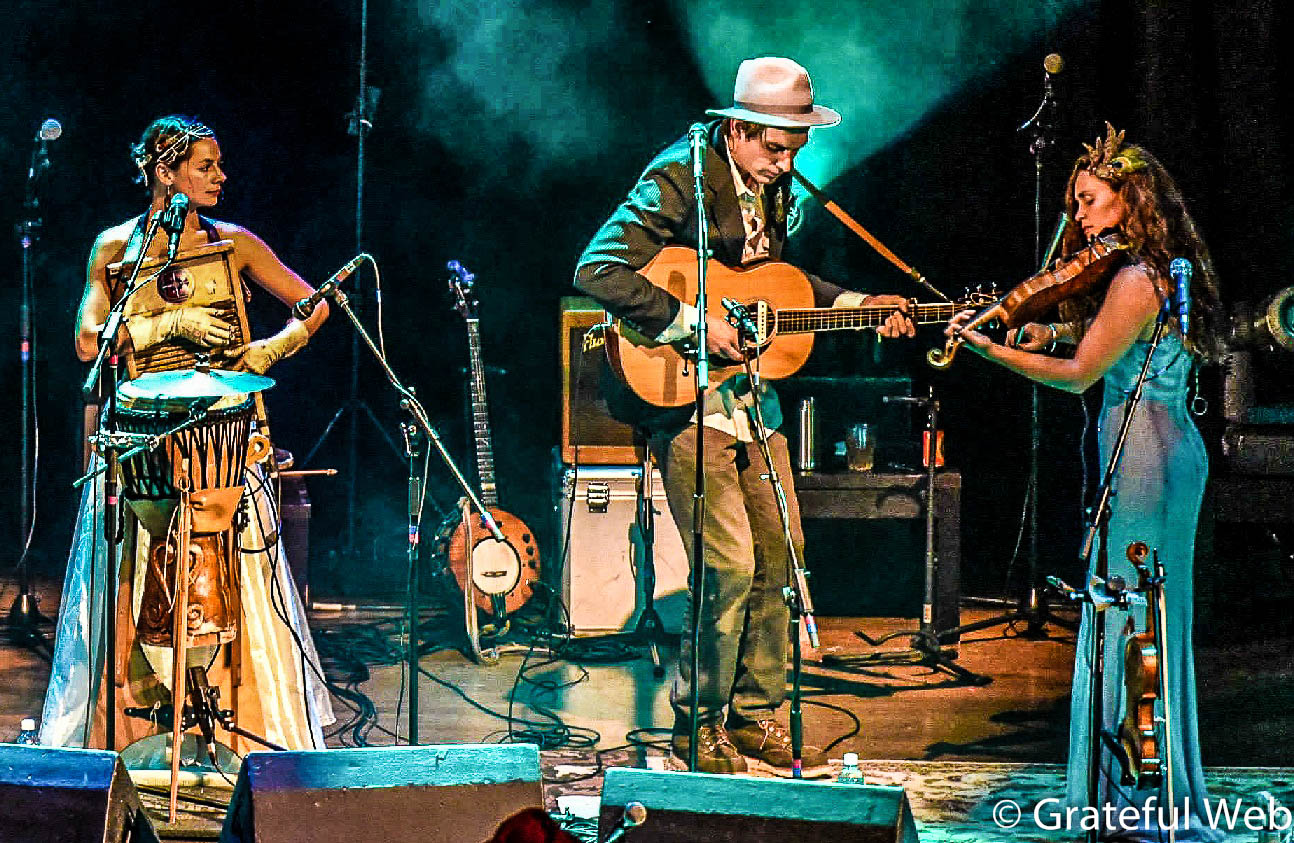 GW: What's your favorite instrument that you can't play?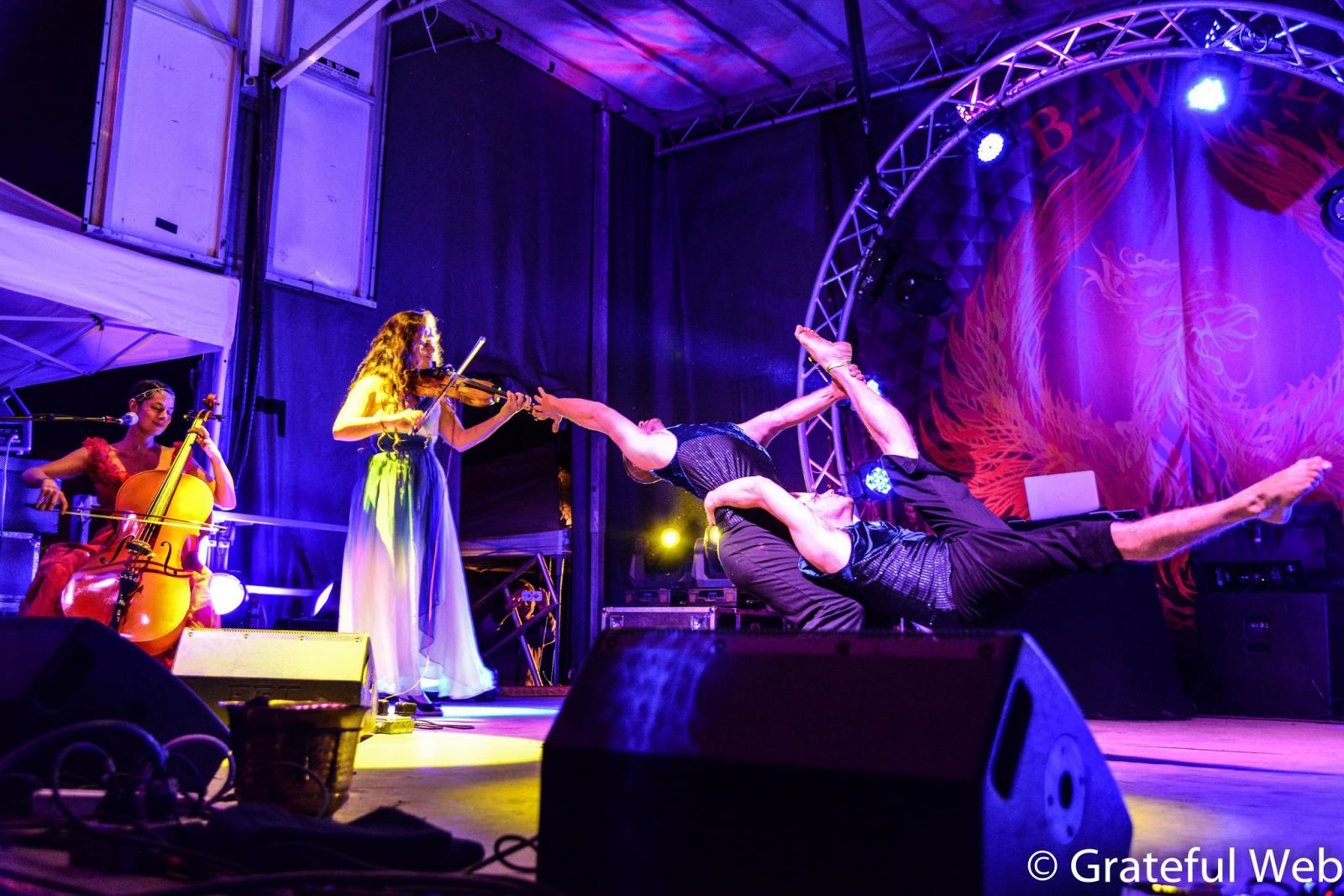 BP: Tablas, someday. The cello is my favorite instrument and I've been enjoying learning to play it.
GW: Are there any song lyrics or sayings that aren't your own that have really stuck with you over the years?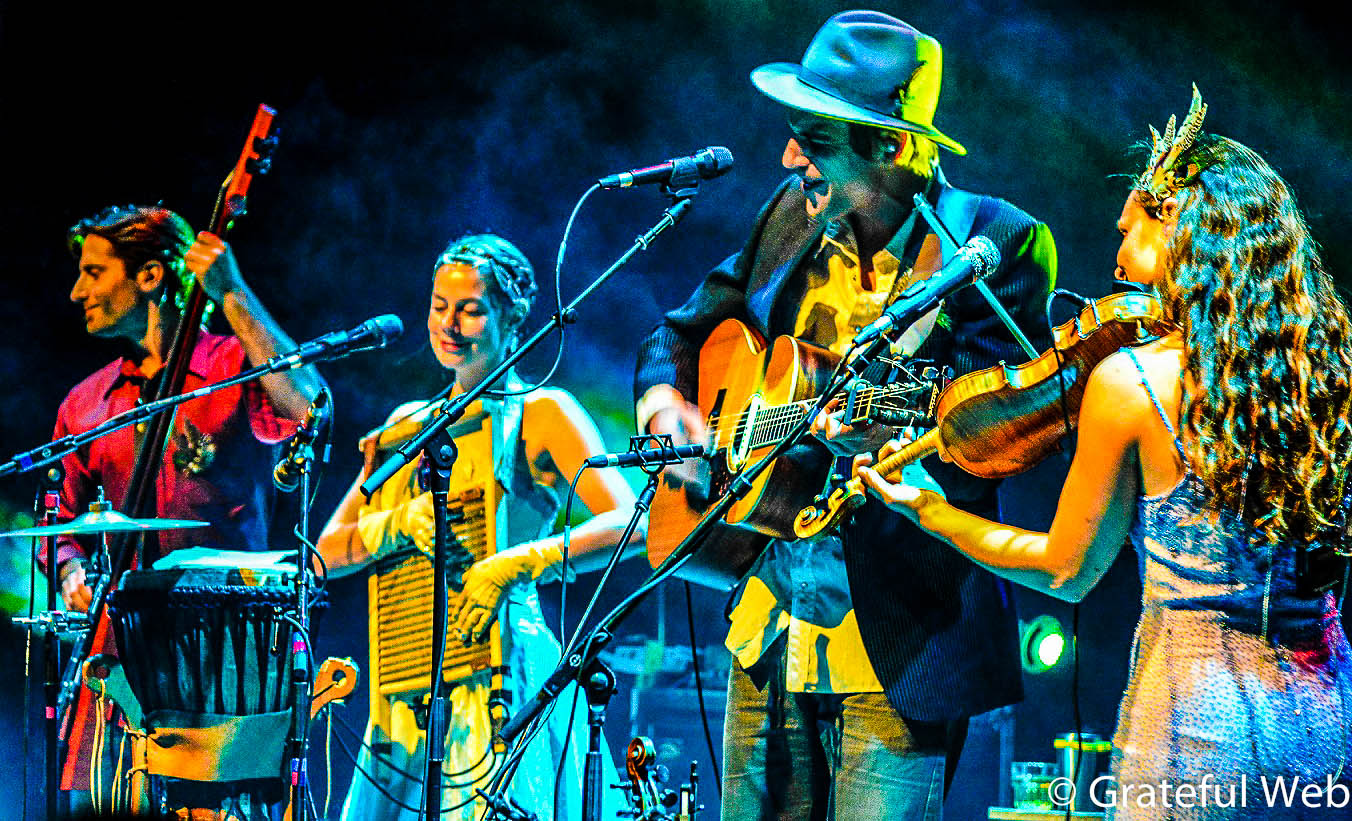 BP: I've appreciated my mom saying "do you want to be right, or do you want to understand?" and "people will be unkind, be kind anyways."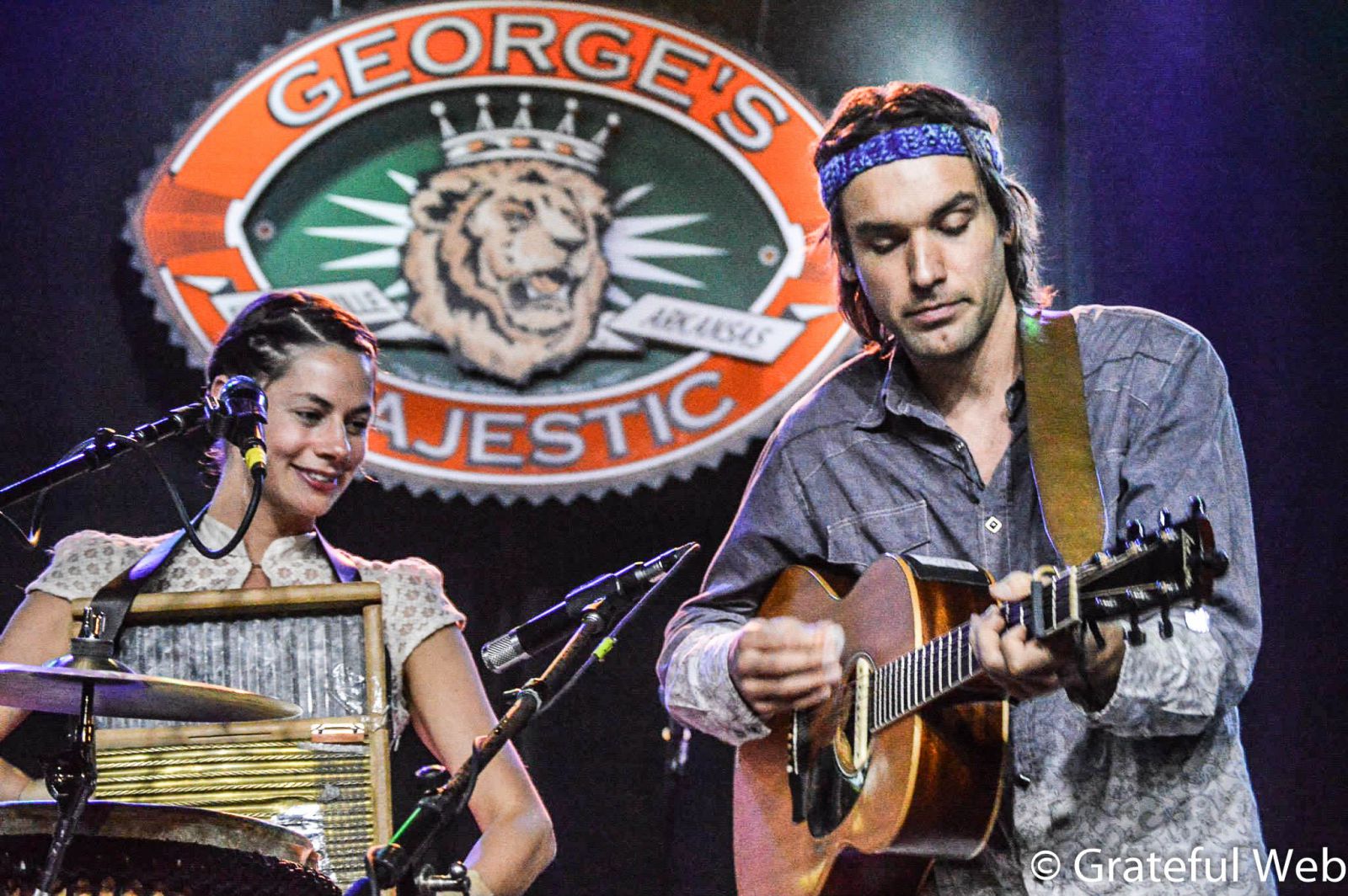 GW: Can you describe a great memory or moment you've shared with a fan?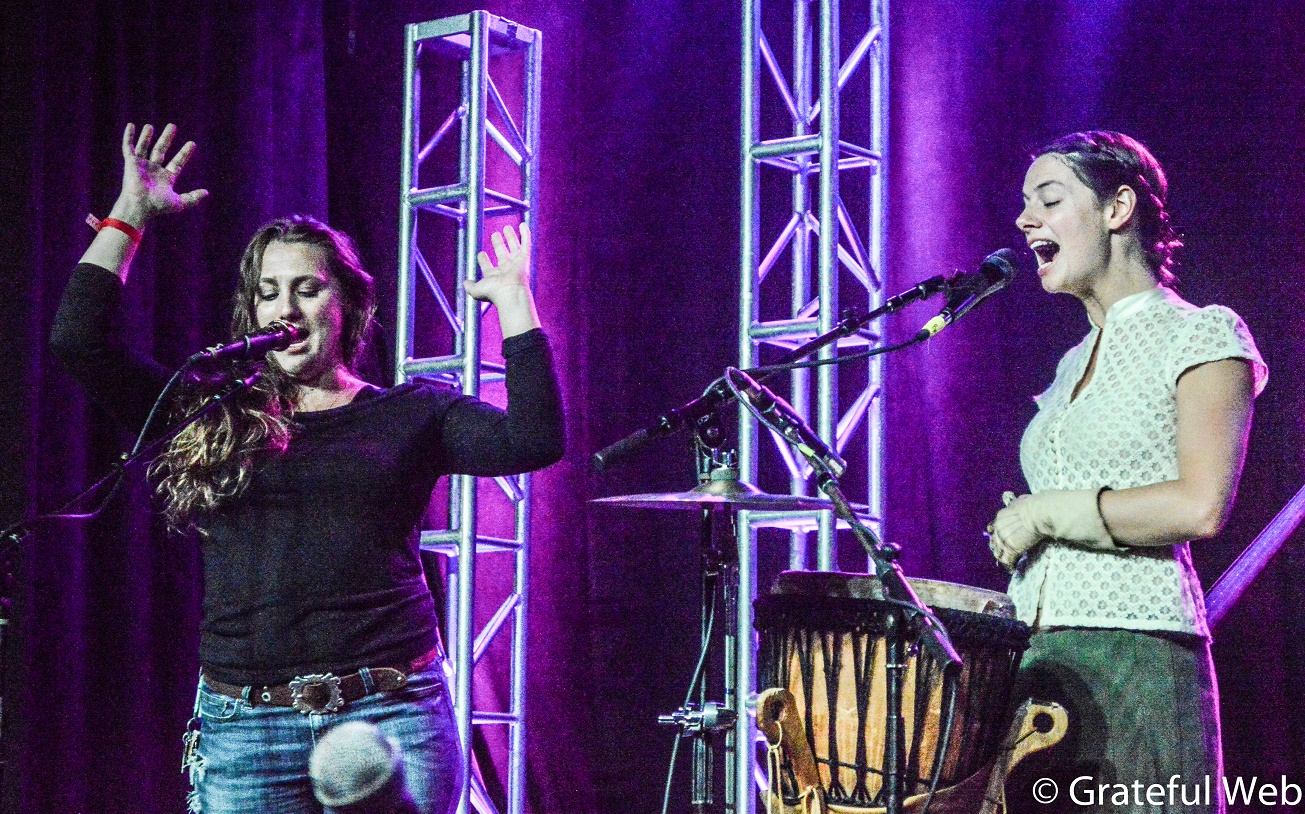 BP: The other night, we were signing CDs in Fort Collins and a nice man asked if I would hold his newborn baby. She was so sweet and aware, and seemed to connect deep and directly immediately. What a delightful honor to hold the tender little being.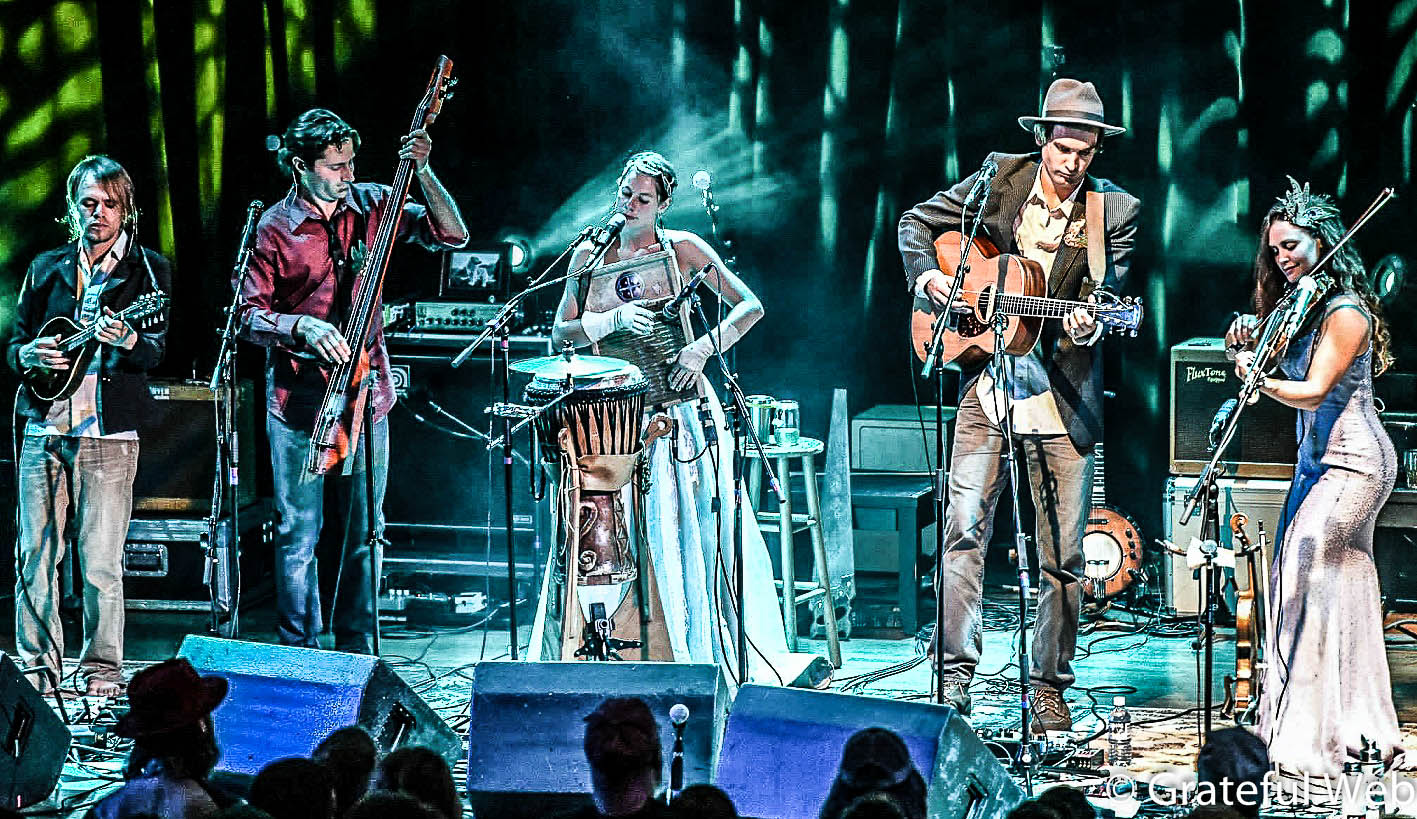 GW: What are some ways your music tastes have changed over the years?
BP: I seem to appreciate the space between the notes more and more, not necessarily slower music but music that breathes, and lyrics seem to have become more in focus.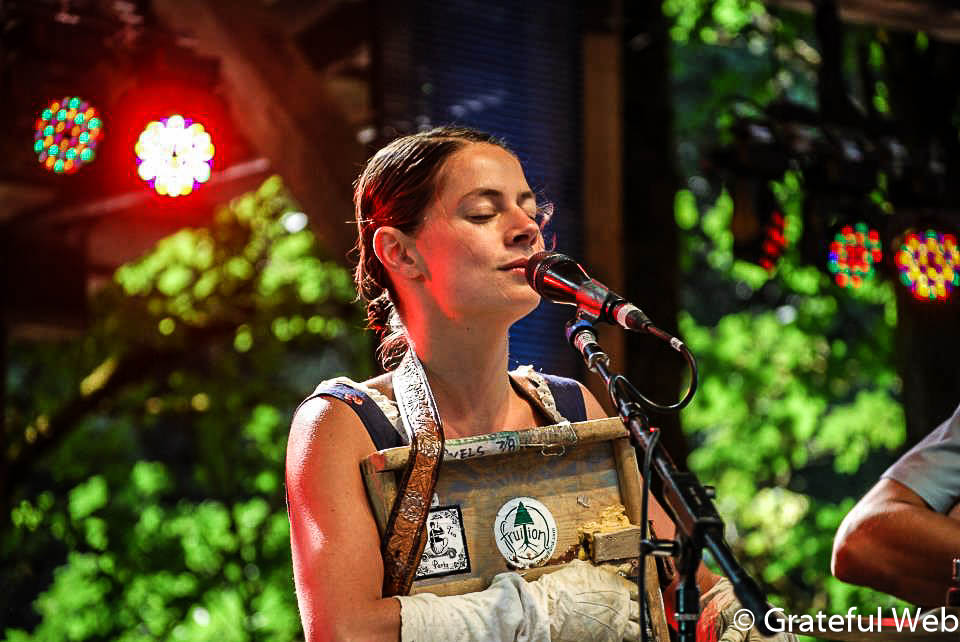 GW: How did your upbringing influence you as a musician?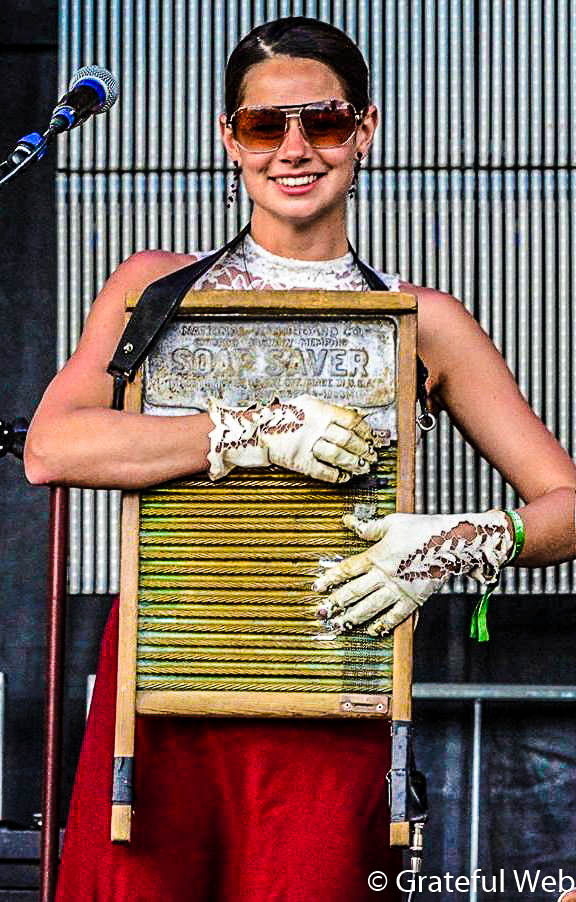 BP: My mom enjoyed singing anytime anywhere, especially while doing house work, so singing was a natural part of enjoying the day. When I play my hometown I still hear stories after the show from people who remember hearing her singing walking around the town or in the back of my dad's wood shop or around our house. My sisters played drums and inspired me to play percussion. My dad became a sound man alongside being a carpenter and got a new drum set for one of my sisters, a P-bass for another sister, and an electric guitar for me. We started a band and became the backup band for an amazing man named Randy Crouch when I was about 12. We were lucky to have a very supportive musical community surrounding us.
GW: What's special about Colorado?
BP: The clean water is my favorite thing about Colorado. The land and people seem very healthy, which helps for a lot of great living experiences to be made possible. And so much good music!
GW: What's something you're trying to get better at?
BP: Playing the cello and letting go. Breathing.
GW: What's something you're trying to get worse at?
BP: Being late.
GW: What drives your passions?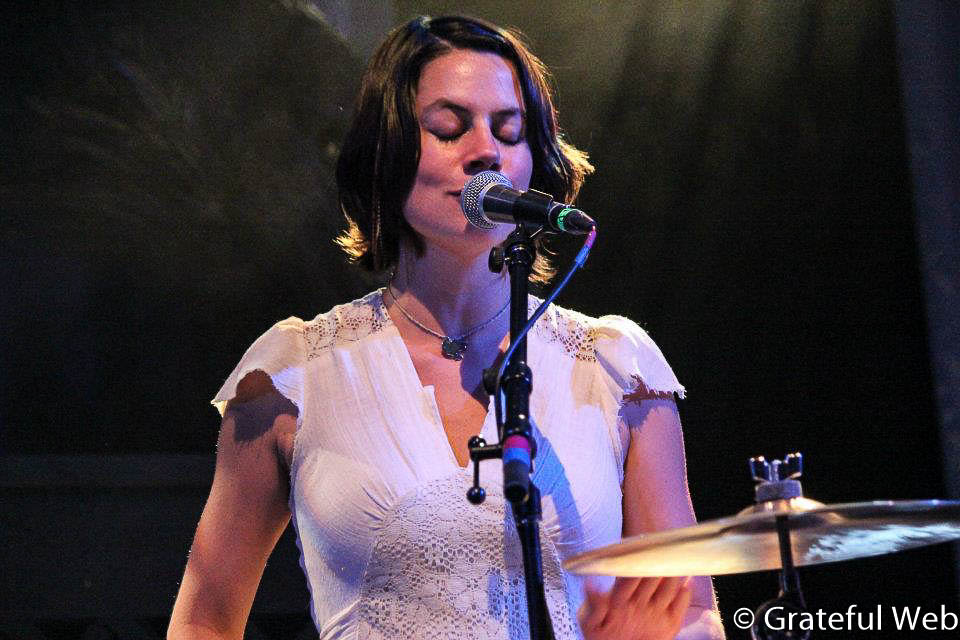 BP: The sense that music is something that can connect people to something outside and deep within themselves. I feel like this is key for any kind of healing, be it environmental or personal.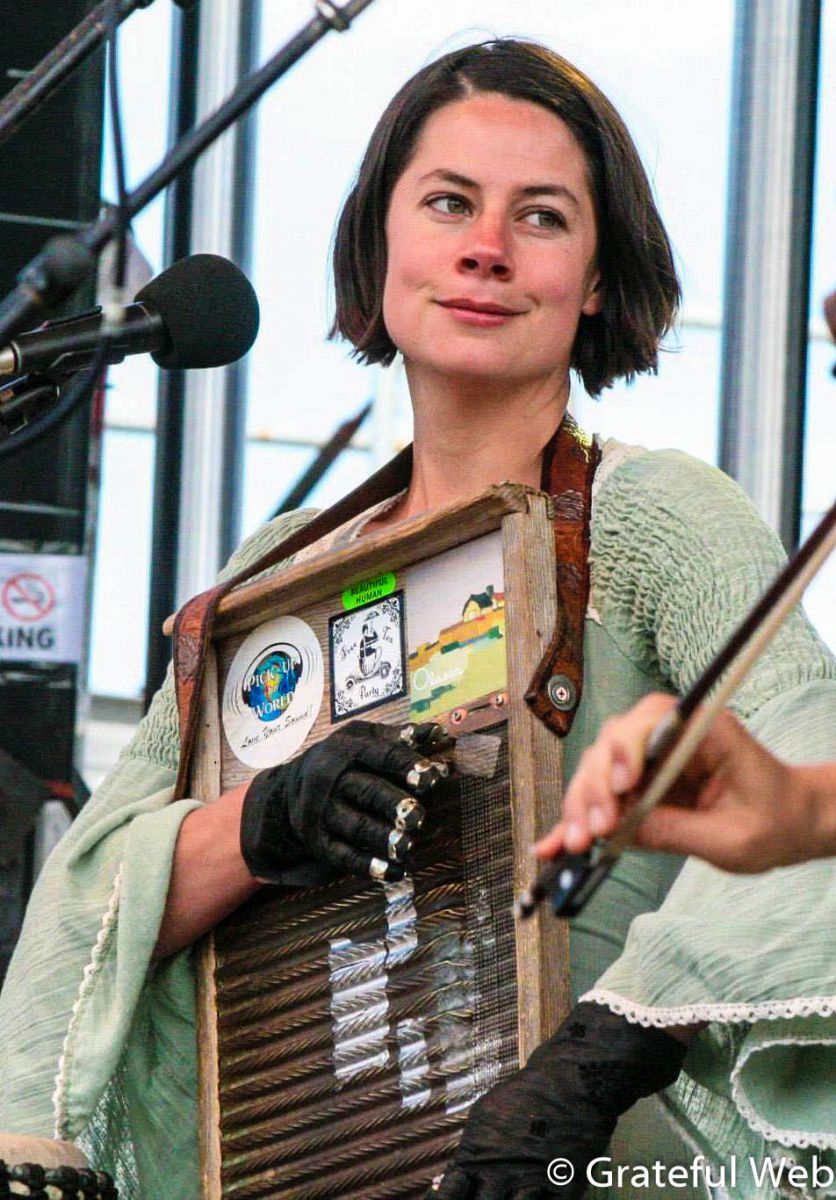 GW: What are some things you think about a lot?
BP: Where have we come from, where will we go? I think about birth and dying often, and how to stay present, which may be contradictory, though sometimes quiet contemplation of these things seems to lead to a sense of presence.
GW: What's a piece of advice you've received that really helped propel you forward in life?
BP: I had a dear friend who recently passed who always encouraged me to trust in the unfolding of things. This continues to help me move forward.
GW: What's a cause that's very special to you?
BP: Supporting alternative forms of energy and reducing waste is very important to me. This is challenging with the lifestyle of traveling around to play music, though we are researching ways to reduce our carbon footprint by installing solar panels on our bus, working with organizations to support carbon offsetting and reforestation, using bio fuels, and other creative ways to help reduce our environmental impact on this amazing planet.
I also have a dream with my mom, who is now an elementary school principal, to someday set up a school that is linked with an assisted living home for older folks where they have a shared garden and a few daily activities together like story-telling and craft time. This relationship between these generations seems increasingly important to me for comprehension of ways to improve personal, social, and environmental health.
GW: What's a piece of advice you'd give your 20-year-old self?
BP: Try to put less energy into what you do not want to happen and instead feed what you do want to happen with a willingness to trust and accept that most things are beyond your control, and that's alright.
GW: What's something you're learned recently?
BP: Things rarely turn out completely how you might attempt to design them. In fact, most of the most amazing parts in my life have taken me by surprise in how they came about.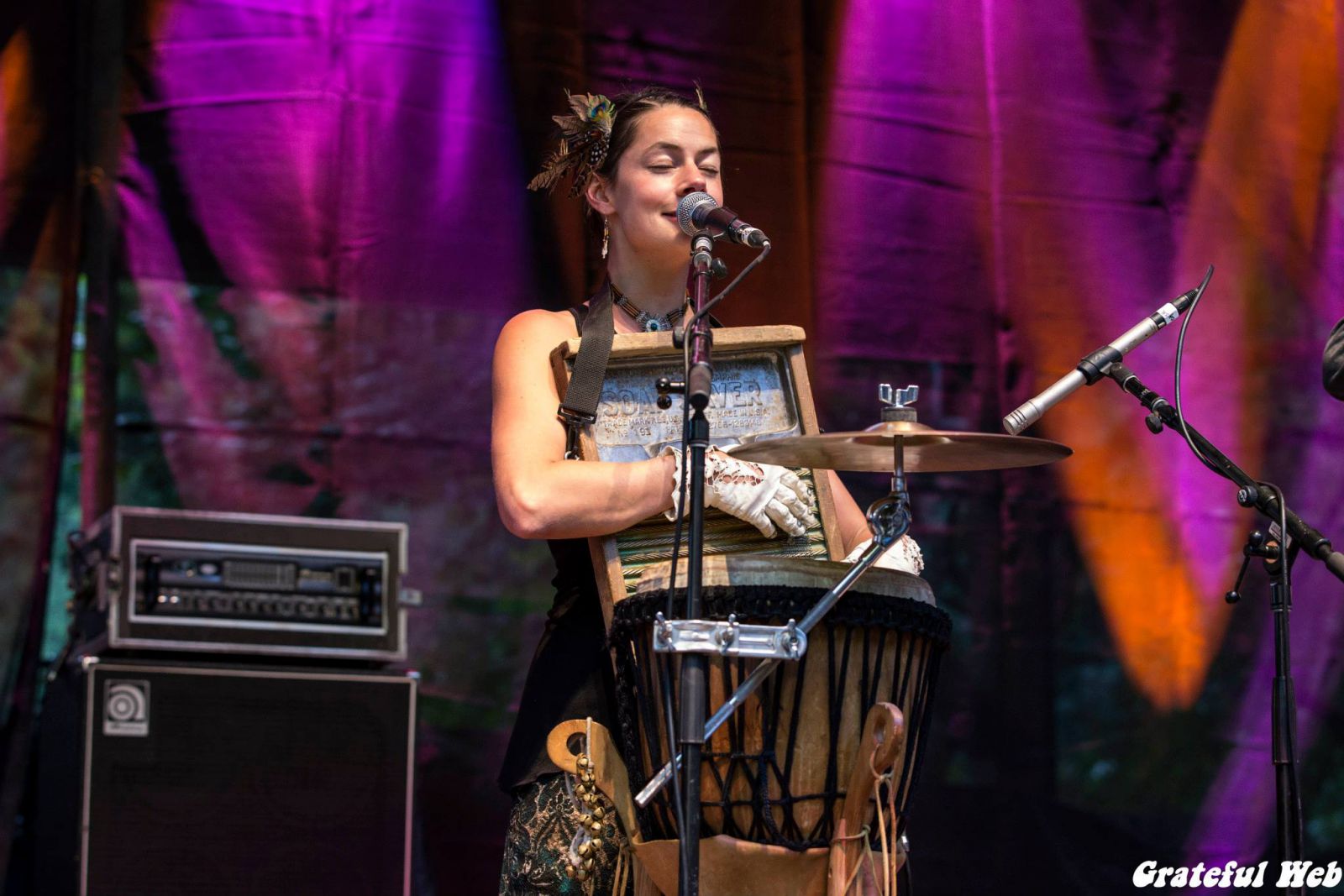 GW: What are you looking forward to for the band's future?
BP: Playing at Red Rocks and someday playing with a symphony on some of the new songs.
GW: What has your experience been losing a member and gaining a new one?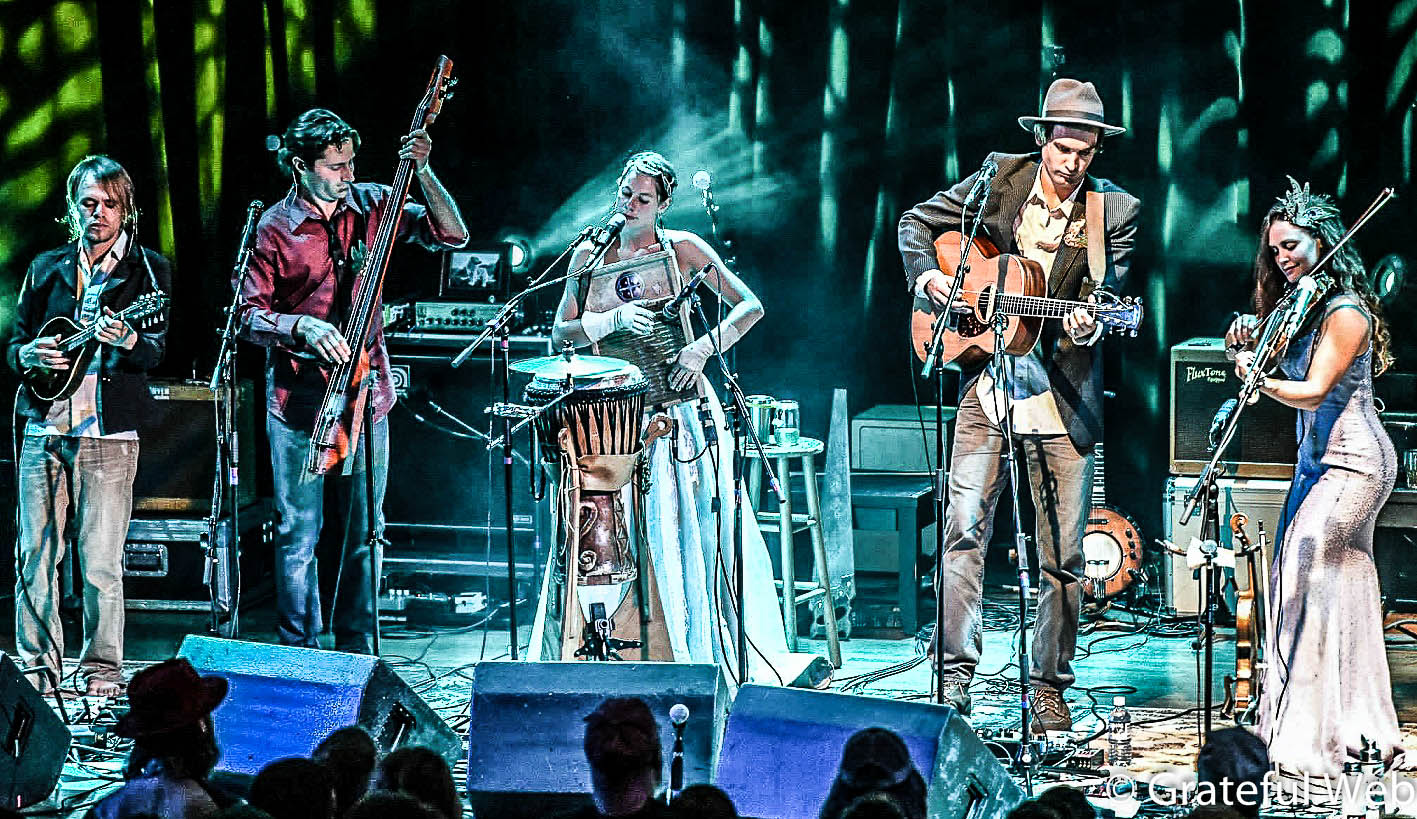 BP: This is a difficult question, of course. Most change in general is challenging, and Sage is such a good friend and amazing musical partner that it can be very hard to accept this transition. Though seeing how happy he is with the lifestyle he is able to live now with his incredible wife, I understand and am happy for them both. Charlie has been a dear friend and a musician we have admired since before the band started and one of the people I always wished we could have more time to hang and play with, so it is an honor and a joy to get to be closer again and play in the same band together.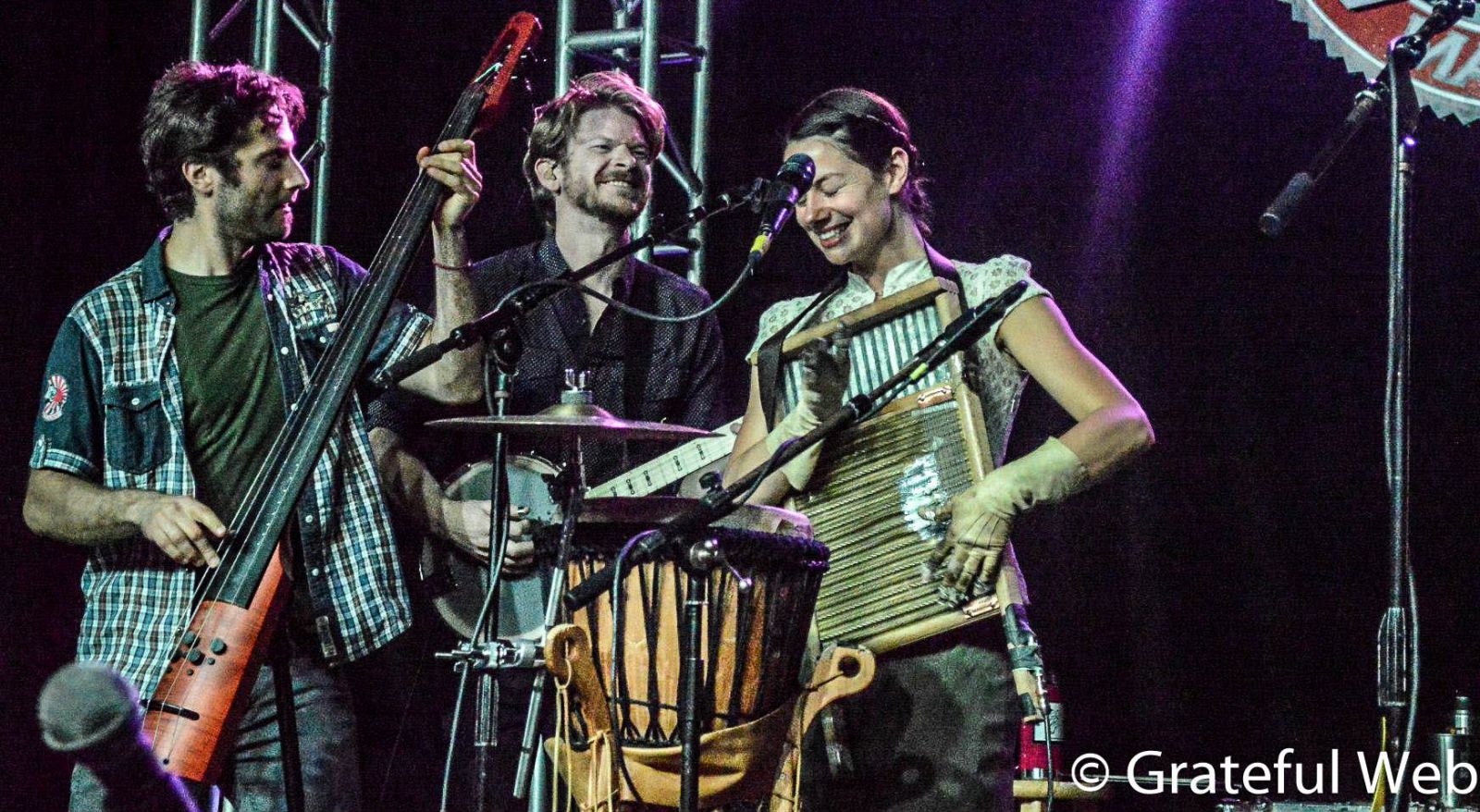 GW: What does Charlie bring to the band that wasn't there before?
BP: Charlie is very playful and enthusiastic about music which has been really enjoyable. He also brings the pedal steel, which is a beautiful and otherworldly texture for some songs and he plays the cello which has helped to introduce some songs that I wrote on the cello many years ago that now feel ready to share and we have been having a lot of fun with. As it turns out, he plays almost anything and is a delight to be around. We are going to have a lot of fun together :)