The Nashville-based Wood Brothers are adroit practitioners of a timeless, exhilarating art. Like the mythical F.S. Walcott Rabbit's Foot Minstrels, the Wood Brothers travel backroads and alleyways, opening hidden doors to magic places where music cures any disquieting ailment. Their authentic, American blend of blues, country, rock, gospel and R&B serves a satisfying account of the nation's complex twisting of cultural roots. The Brothers' tradition-rich textures evoke a beautifully pure sound—raw, rudimentary—viscerally felt as much as heard. They combine essential, fundamental ingredients into a recipe both distinctive and satisfyingly familiar. Like the best of their recognizable influences, the Wood Brothers inhabit songs so convincingly, they come alive. They are the much-needed bearers of Good News, and the enlightening message itself. Their spiritually charged live performances are what singer/guitarist Oliver Wood calls, "the real deal." The Wood Brothers offer a genuine, invigorating remedy for the "fake" world flu.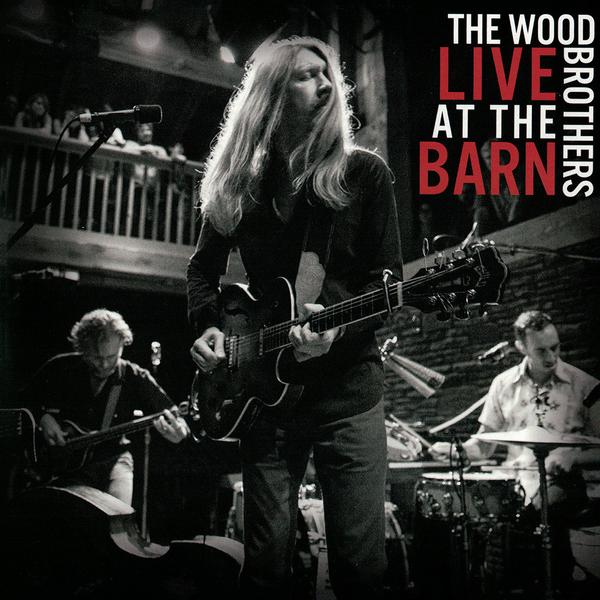 After two breathtaking studio efforts, Paradise (2015) and The Muse (2013), the Brothers have just released a sensational live album recorded at the late Levon Helm's Barn in Woodstock, New York. The aptly titled, Live at the Barn captures the warmth and immediacy of the trio's expressive, rustically nuanced oeuvre, and the suggestive setting provides an illuminating context for the Wood Brothers' deeply allusive material.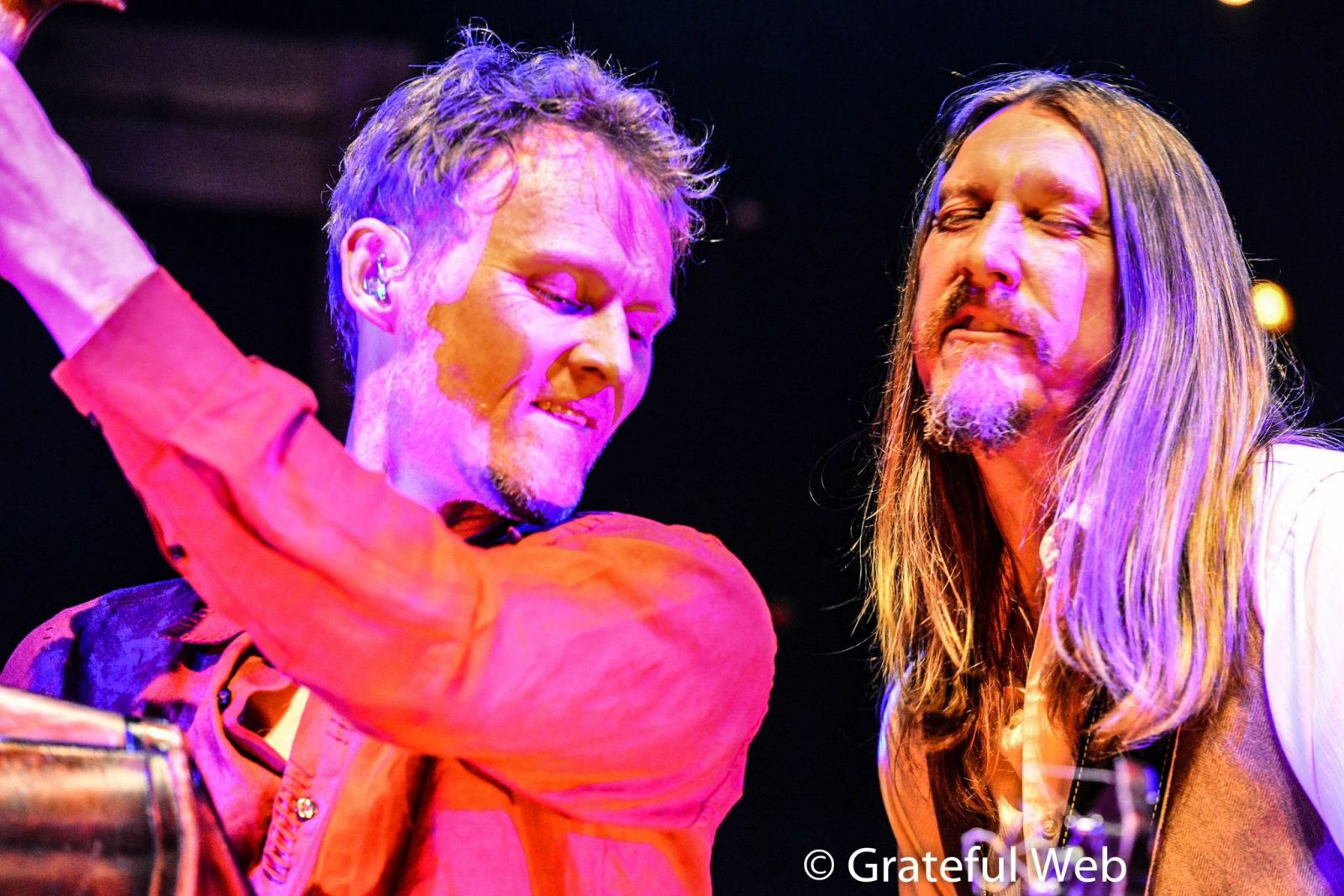 Their songs contain more vintage influences than a Memphis record store, but the special regard they have for Helm is particularly apparent on this new disc. While not entirely abandoning their penchant for earthy, acoustic blues, the Woods have increasingly embraced more electric sounds from the sixties and seventies. Helm and The Band provide a useful template for infusing early folk traditions with a more varied, muscular bite.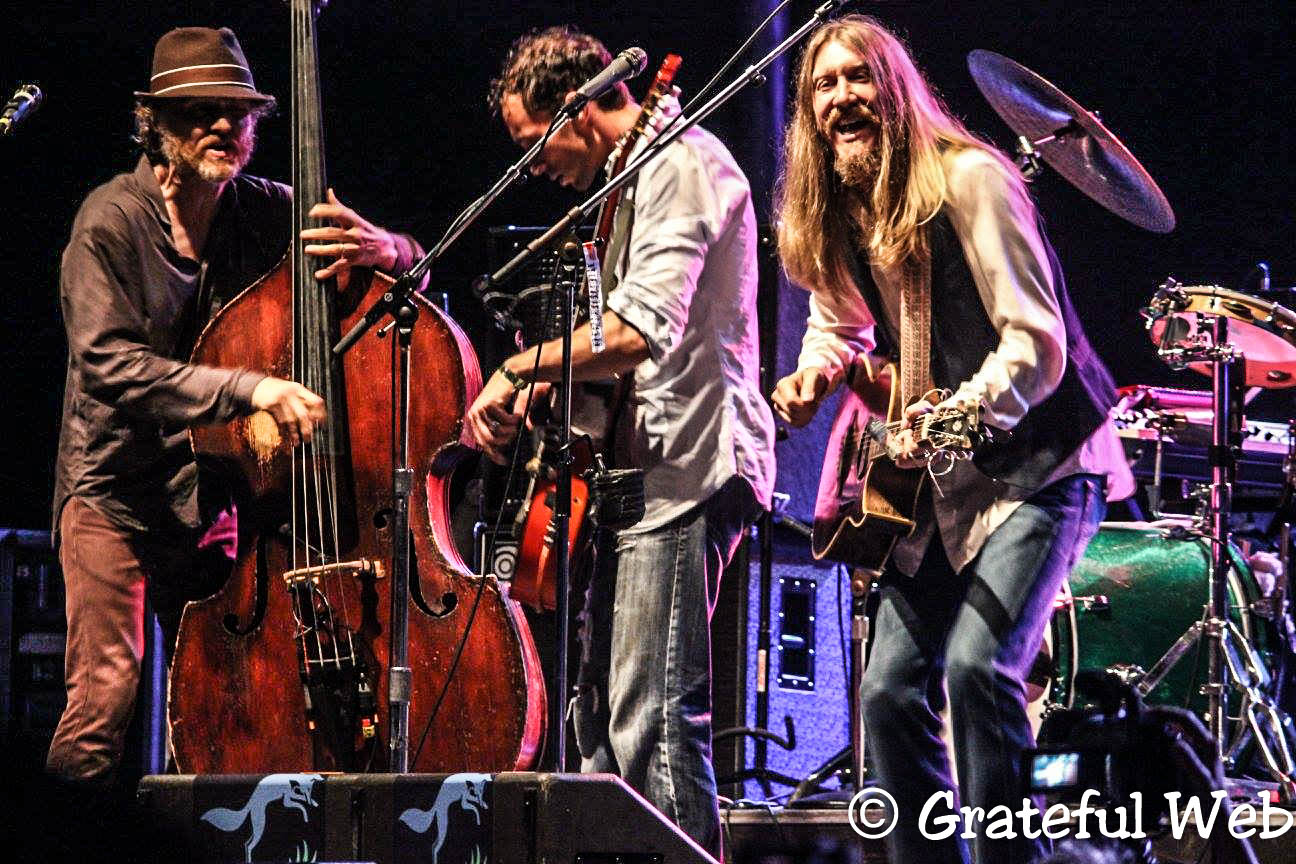 The Wood Brothers also share Helm's infectious enthusiasm for classic American music and his passion for performing it live. The Band understood the naked, uncertain miracle of a rock-and-roll show. They existed as artists to turn people on. The Wood Brothers are cut from the same cloth. They thrive in front of an audience. They reach out and grab people with an engaging, tactile energy. Their music moves. Live at the Barn offers heightened, reimagined versions of familiar songs that demonstrate the trio's blistering musicianship and give a solid indication of the Woods' fierce potency as performers.
If you put some music on whatever's wrong, it'll sure help out," Levon Helm.
Elder Brother Oliver Wood recently spoke with Grateful Web about the band's current exploits, including Live at the Barn, upcoming studio plans and their current tour. We began by talking about the Wood Brothers' connection to Levon Helm, which came out of their participation in Helm's "Midnight Rambles."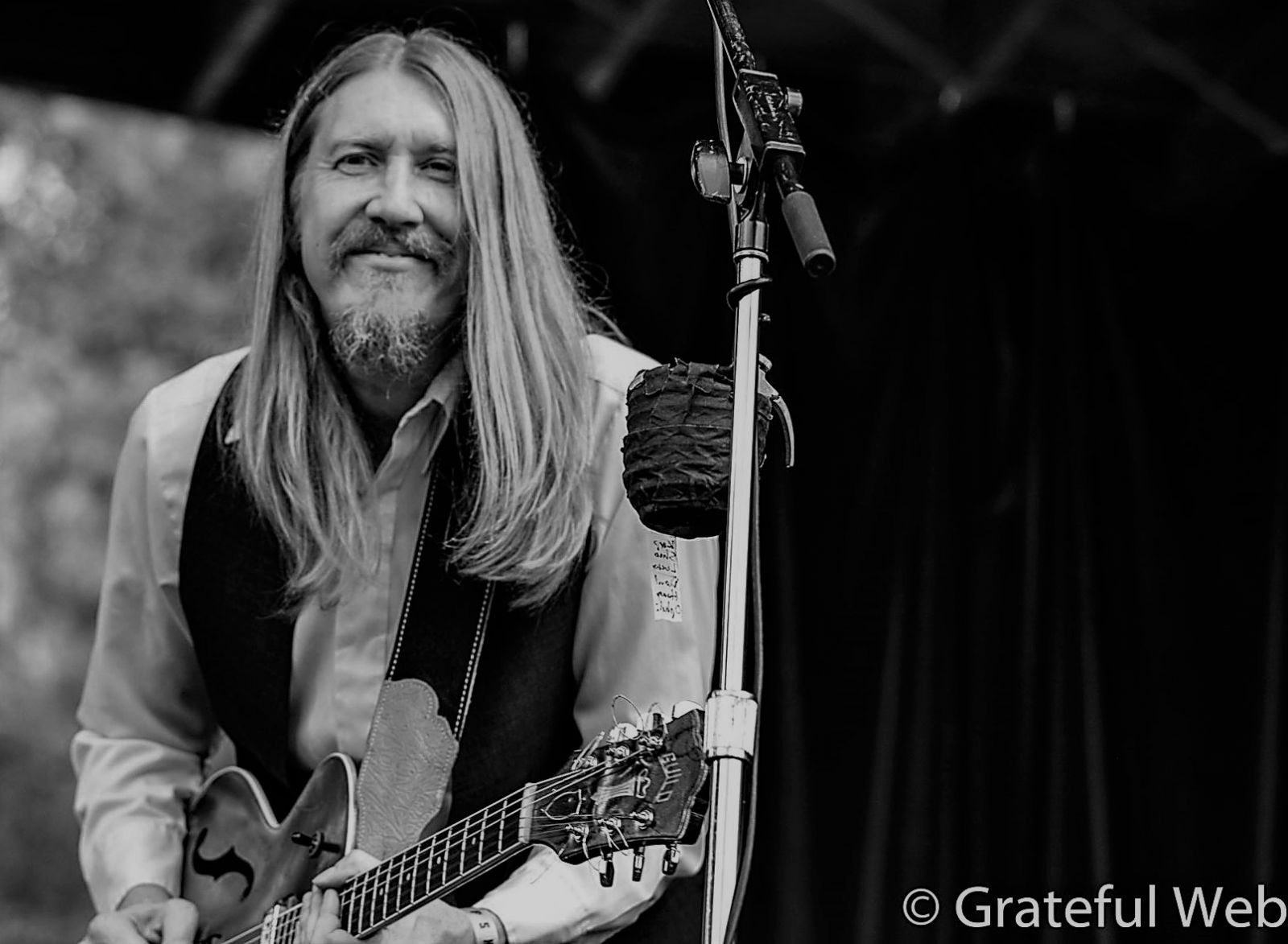 The Rambles were concerts Helm hosted on his Woodstock property that harkened back to his younger days in Arkansas. In The Band's monumental concert film, The Last Waltz, Helm expressed his fascination with old-time medicine shows that used to tour rural, Southern towns near where he grew up. Names like the aforementioned F.S. Walcott Rabbit's Foot Minstrels would put on wild, uninhibited shows featuring exotic blues singers and dancers.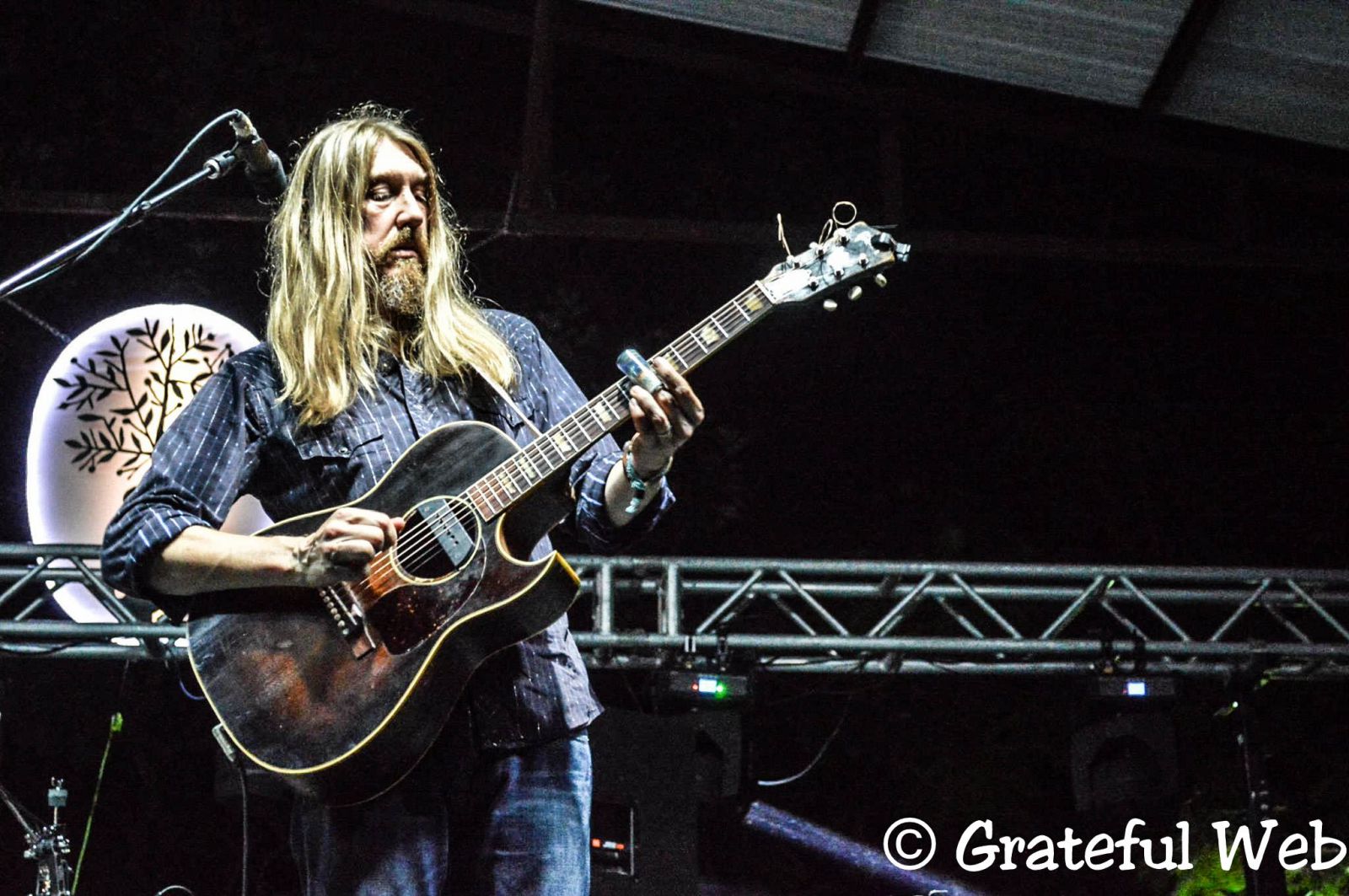 "After the finale," Helm explained to director Martin Scorsese in the film, "they'd have the midnight ramble." Once the children were ushered off to bed, "the songs would get a little bit juicier, the jokes would get a little bit funnier, and the prettiest dancer would really get down and shake it a few times."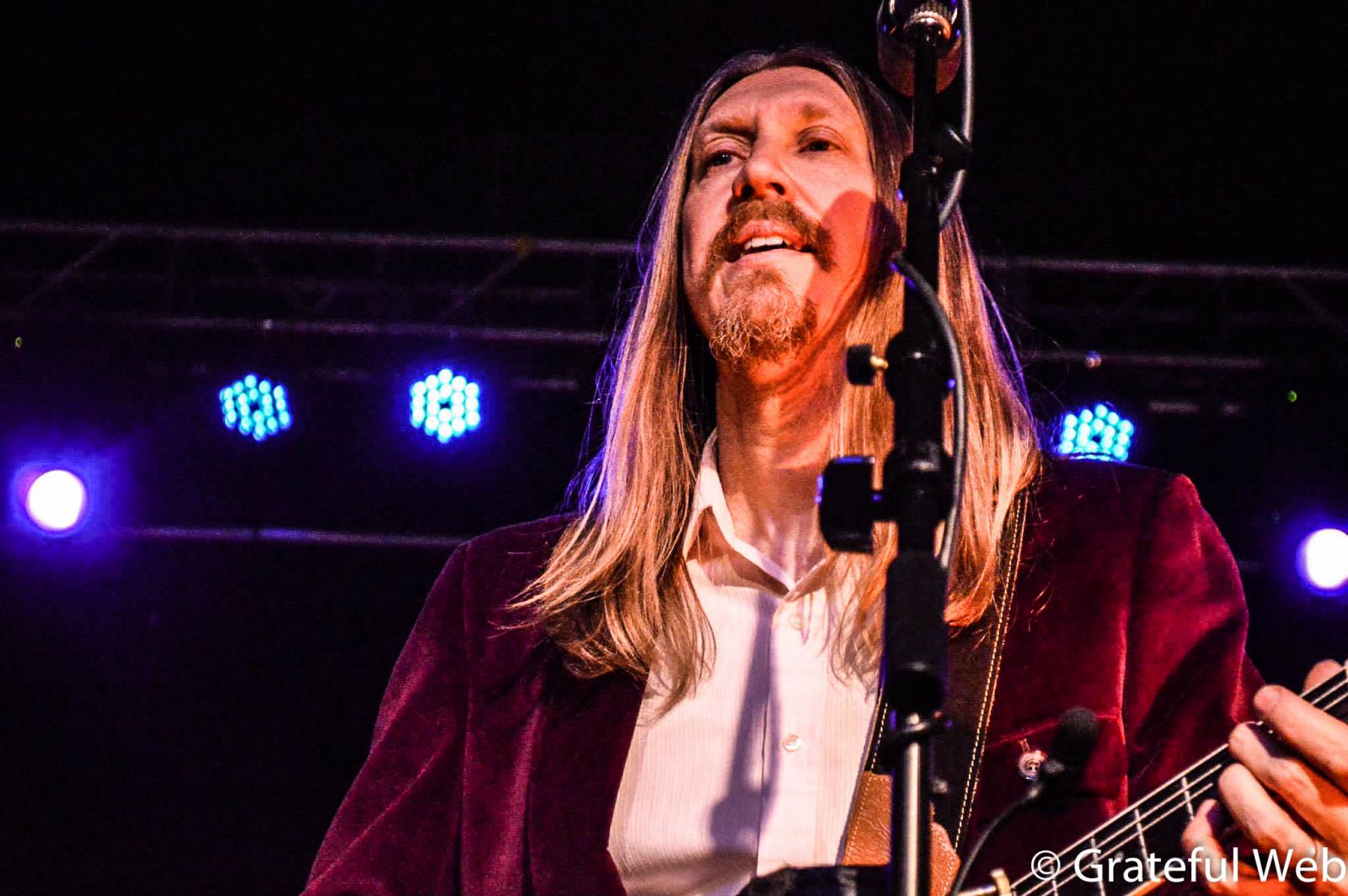 Invoking Helm's nostalgia for rocking Rambles is no accident. The whole fanciful concept of the Midnight Ramble serves as a something of a blueprint for the Wood Brothers' vibrant shows. Inspired by Helm's affinity for merging music and myth, the Brothers continue to carry on the Rambling tradition faithfully.
Grateful Web: Thanks so much for visiting with us Oliver, I was hoping we could start by talking about the new, live record. I know it was made at Levon Helm's place in New York. Could you tell us a little about the venue?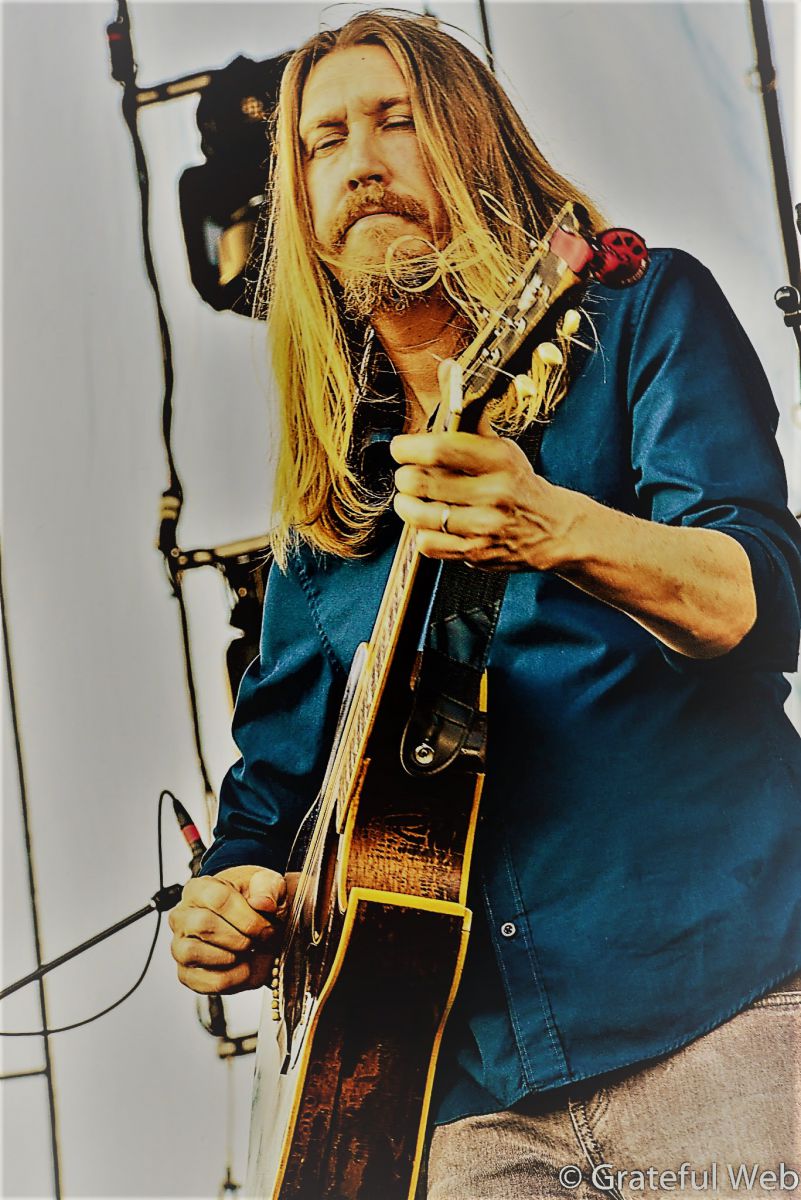 Oliver Wood: Sure, no problem. It is a venue designed by Levon Helm on his property where he lived. The idea was that he would recreate things from his early days called "Midnight Rambles" where people would just come and have small concerts. People could come to him. He could have his band and his drum kit and everything ready to go, and then a couple of hundred people would show up and sit in the barn. He could walk out of his kitchen and right to the drum set and put on a show for people who would come up from the city, or come from around the world to see him. It was designed as a little intimate performance venue. You could call it a private venue. Levon's band would play and there would be guest acts. People like Dr. John, Allen Toussaint, Elvis Costello would sometimes go and join his band. The Wood Brothers were lucky enough to be the opening act several times. It's not a venue anybody could play anytime. It was really for Levon and his Rambles. That's what they were called. Anybody can look up the Midnight Rambles.
GW: So you got to hang out with Levon a little bit. I'm obviously a huge fan, can you tell us a something about Levon? What was he like?
OW: He was just a very humble and gracious guy. You could just watch him and tell that he loved playing music. I think he also just loved connecting people. When you talk with him off the stage, he was a very charming, normal, Southern gentleman. We always felt real welcome. He'd always look you in the eye, and after a show one time, I remember we sat in his kitchen with him for hours and listened to him tell stories. He was just a very approachable and sweet man. He was also very passionate about the music.
GW: Did he ever give you any words of advice, about music, the business? What did you learn from hanging out with Levon?
OW: Just words of encouragement, and a lot of times with guys like that, you just learn by example, you know what I mean? You just look at their career and everything about it, it's not perfect but, you can learn by example. Something I feel like I indirectly got from him was just to be yourself, to be real and be yourself. That's the way he was. I was like, "I'm going to try that." I'm not going to try to be him, but I'm going to be me. I kind of learned that from him.
It's fun for us and hopefully it's fun for the audience too."
As we continued to talk about the new live album, it became clear how much the Wood Brothers enjoy playing in front of fans, and how much performance shapes their sound. Wood revealed how touring is itself a creative process that often forces the band to produce exciting stretches of new growth.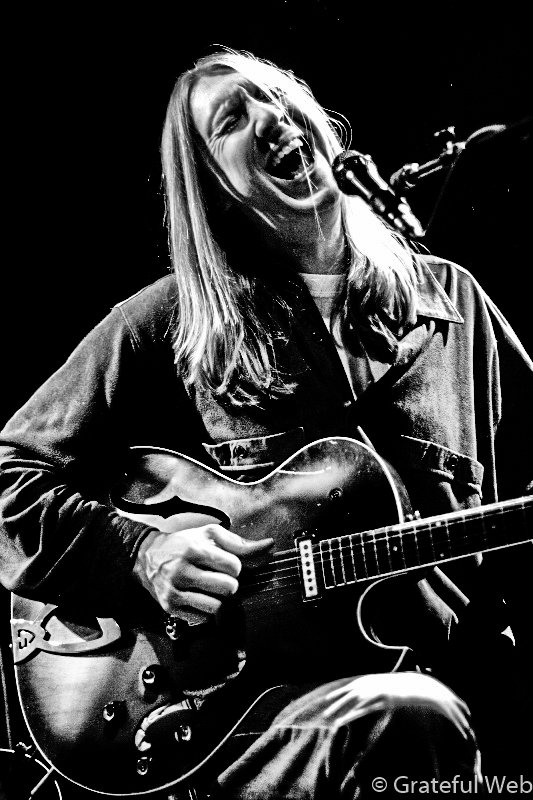 GW: Is the new record from a single concert?
OW: This was a single show. The barn was set up also as a recording studio at one time. The room was made to sound good and to rock. It really does sound good in there. We played a two-hour show, and out of that, we had to get a 45-minute album. The whole night is not on the record. Most of it is in order and sequential, but some of the things we played were already on a live album, or some of those songs we don't want to put on a live album yet. Certain songs were "eligible" for this album.
GW: You do a cover of the song "I Got Loaded." I was first introduced to this tune by the Los Lobos version which is pretty faithful to the original done by Little Bob and the Lollipops. Both of those versions have a prominent horn line, but you guys don't have horns. Instead, you did something interesting with the percussion. The song starts with a creative rhythmic pattern. It has some sort of Caribbean or New Orleans flavor.
OW: I think we sort of had the Mardi Gras thing in mind. A lot of times your creativity comes out of your limitations. We don't have a horn section with us, so we can't do the horns. It doesn't mean we don't want to do the song. We love the song. A lot of times we try to get inventive. How can we make this song our own, and some of my favorite covers, when a band covers a song, how do they give it their own touch? Due to our limitations, we sort of did our own thing with it. We maintained the fun story of it, but the music is quite different other than the chord progression. We like to do that with covers.
GW: Could you talk a little bit about Jano Rix, your multi-instrumentalist and drummer? He seems to be a big part of your efforts to expand your sound. How did you guys hook up with Jano? What does he bring to the table musically?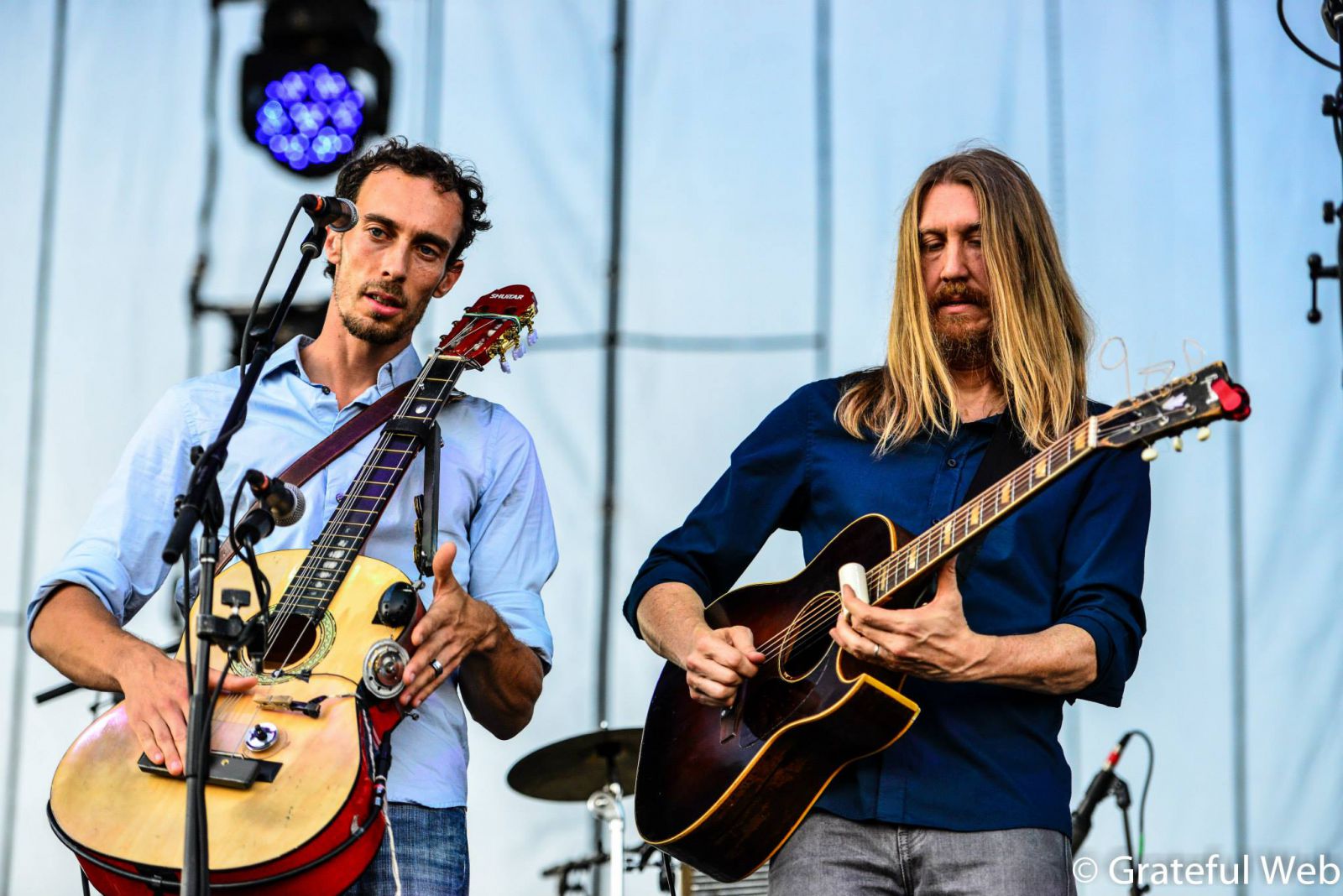 OW: We met Jano about six years ago and sort of crossed paths when we were on the same bill. We stayed in touch and it turned out he was already a fan. When we decided we really wanted a full-time drummer touring with us, we called him up. We already knew he was an awesome drummer, what we had no idea about was the shuitar—the amazing, sort of percussion, modified acoustic guitar that's basically a little mini drum-set. We also didn't know what an amazing piano player he is. He's an incredible keyboard player! He can play the keyboards while he's playing the drums. The keyboards you hear on "Tried and Tempted," he's playing keyboards while he's playing the drums. That's not an overdubbed keyboard part, he's got all his limbs on the drums except his right hand is on the electric piano. So anyway, we have this guy, who can do all of this stuff.
GW: Yeah, I wanted to ask you about "Tried and Tempted." I wondered if there were any guests playing, and is that also a melodica I hear?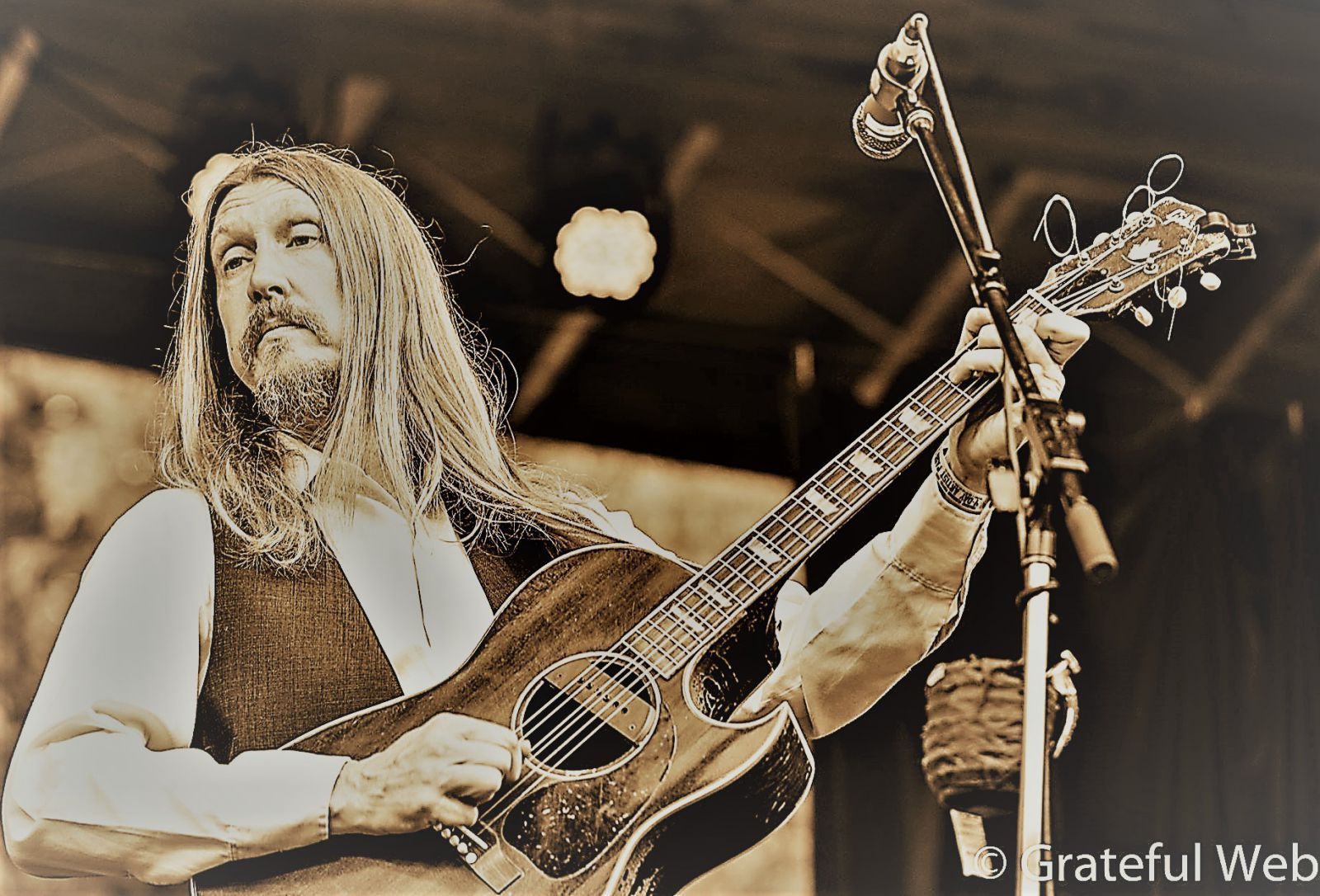 OW: Yep, he's got a melodica hooked up. All of that stuff is happening live. He's either going back and forth or sometimes combining the keys with the drums. He brings a lot to the table.
GW: That added dimension that Jano brings seems to be in line with an ongoing progression in your music. It sounds like you are moving slightly from the intimate acoustic based material and morphing more into a straight-up rock-and-roll band. As I was preparing for this interview I checked out King Johnson, your group prior to the Wood Brothers. That band had horns and leaned more on the funk and soul than folk and acoustic blues. Do you see the Wood Brothers moving more in that direction?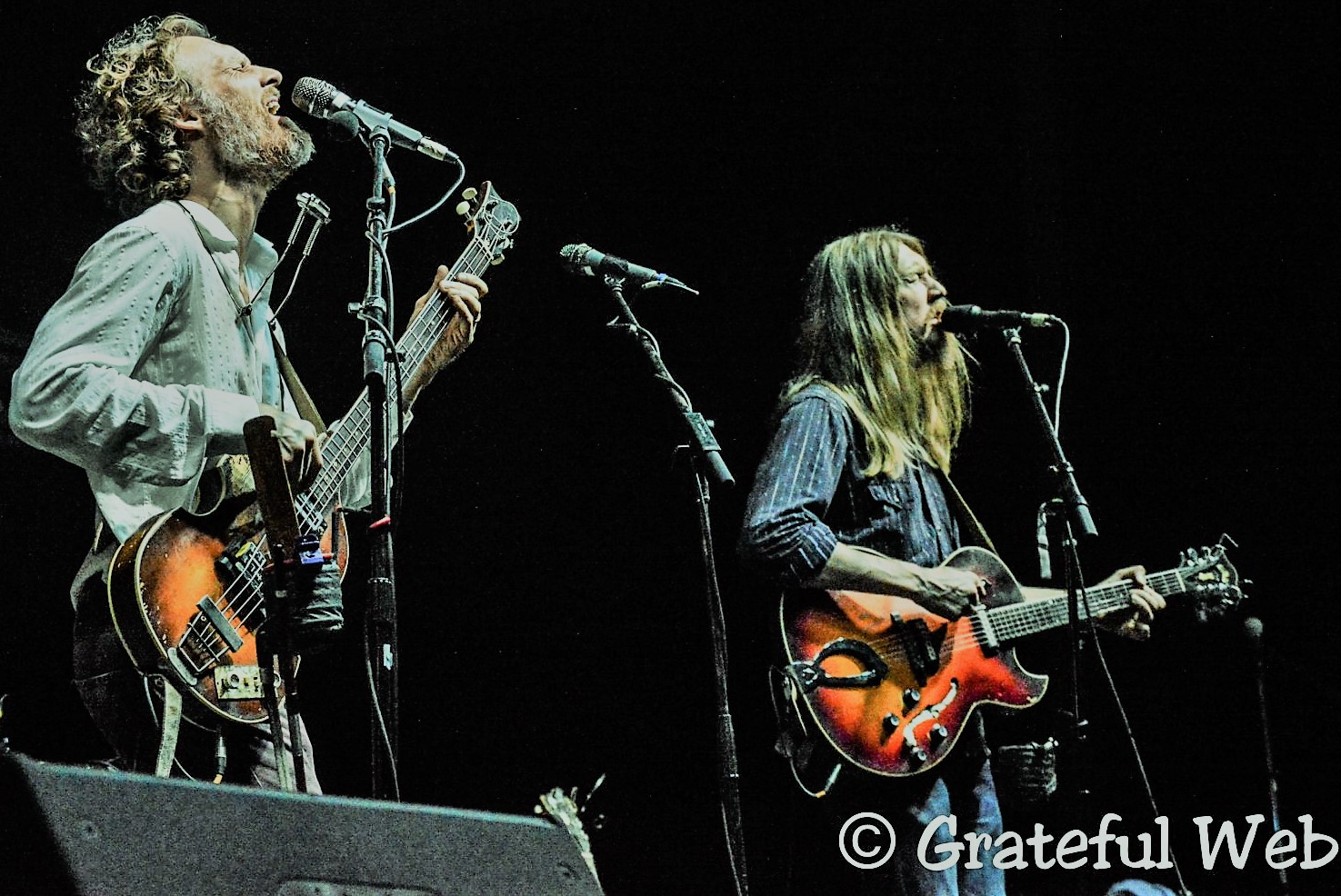 OW: Yeah, I think as we evolve and our career evolves and you start playing more festivals, larger venues, you just feel like these people want to rock and we want to reach everybody, so the psychology of it is partly what your environment is. But I don't feel like we've left behind any of our old roots, I just feel like we've added another dimension. Even if you check out the last few records, there's still plenty of stuff that harkens to the early Wood Brothers where we're just broken down and all acoustic. We still love that aspect of what we can do, but now, if we want to go to fifth gear, we can crank it up, and Jano can play full drum kit and we can all be on electric instruments. It's fun for us and hopefully it's fun for the audience too.
It was just so raw, yet it was something I could almost figure out."
Oliver opened up a little about the Wood Brothers' many creative influences and his connection to the music and culture of the South.
GW: Speaking of roots, you do a stirring version of "Trouble in Mind" on the new album, definitely a roots, acoustic thing. There are so many versions of this great, old tune, what's the version that really grabbed you? What's your "Trouble?"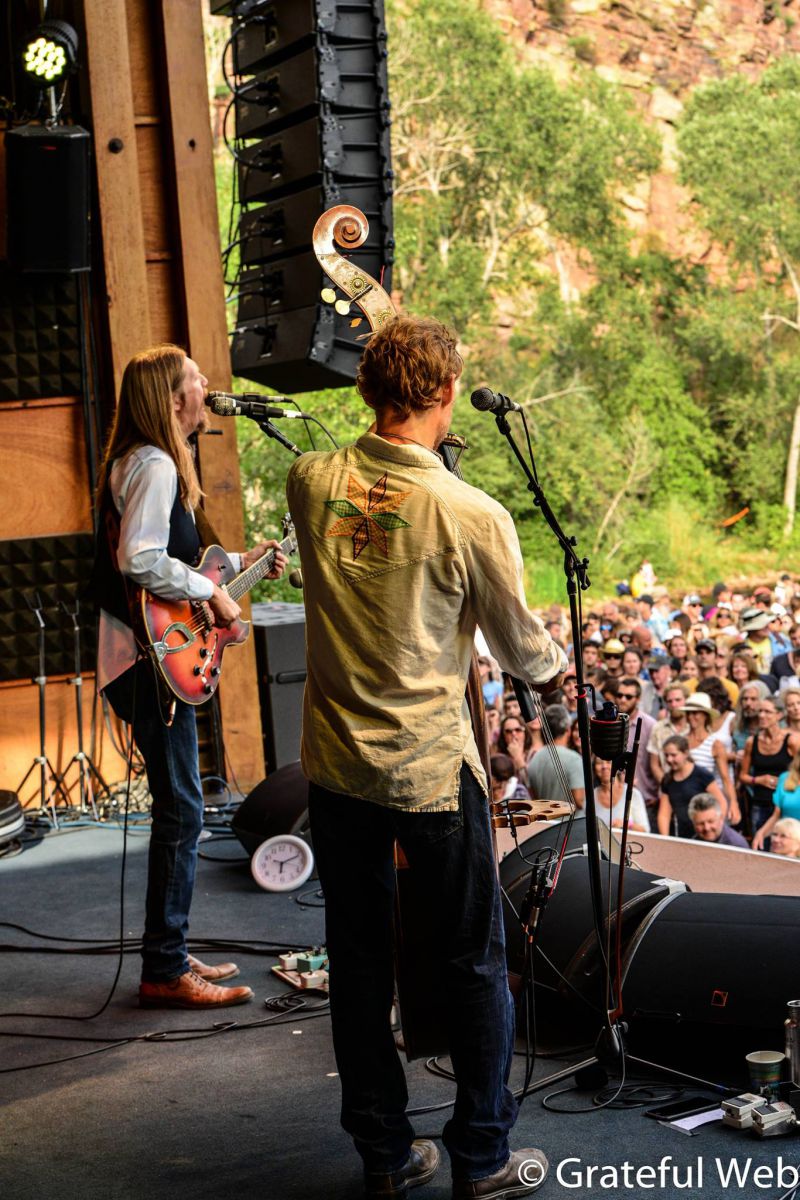 OW: I always loved Lightnin' Hopkins. The first versions I heard were Hopkins' and maybe Sonny Terry/ Brownie McGhee. My dad had a record with them doing that. Those more acoustic blues, those early versions are some of my favorite ones. That's one of the first songs I learned. I've always loved that song, that eight-bar blues kind of progression.
GW: I wanted to ask you about another song, "Postcards from Hell." There's a lyric in there that really seems to apply to your musical aesthetic, "a little Chicago and a lot of New Orleans." You have all kinds of influences going on, but you've got this serious Southern, Delta, folk-blues thing happening, with some Crescent City hot sauce thrown in. You're from Colorado. I know you lived in Atlanta, you live in Nashville now. How did you get so infatuated with the Southern sound or culture?
OW: Well it probably started with my dad. My dad is still alive and he plays acoustic guitar and he was a big folk kind of guy back in his day, so he knows a million songs. Some of that stuff was blues, so I heard him playing stuff like that. He also pointed me toward some of the records in his record collection. That's where I heard Lightnin' Hopkins and Jimmy Reed and Sonny and Brownie, and that kind of stuff. I guess that's where I first got really interested in playing guitar, listening to Hopkins' records. It was just so raw, yet it was something I could almost figure out, it wasn't complicated, just simple and raw. I always liked that, and even going through phases of country and gospel, and jazz I got really into, and of course my brother did too, seems like we always come back to that original stuff that made such an impression when we were younger. My whole adult life, I've lived in the South. When I was twenty years old, I moved to Atlanta. I married a Southern girl, that's my comfort zone and has been for thirty years. I've always been drawn to it, and I've connected with other people who are also into it and also really good at it. I've had a lot of great influences that way.
GW: I really hear the folk influence in your songwriting. Folk songs are cool because it's like you can hear all the people who've ever played them, and you can feel the connection to the past. Ghosts seem to circulate in those kind of songs.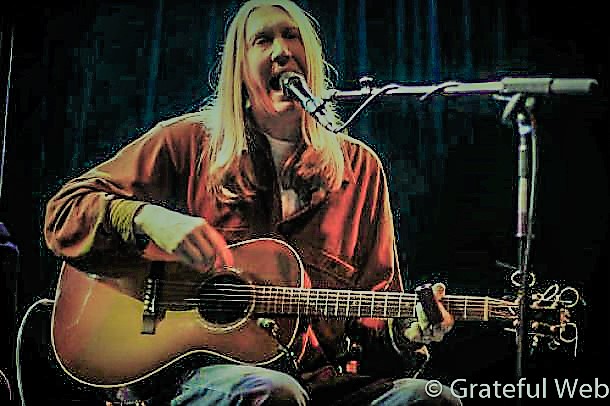 OW: Yeah, artists really live in those songs. And that "Postcards from the Edge" song, is a tribute, it's biographical. It's about a very close friend and music mentor and a guy who was just a hero, a musician from Texas named Donny McCormick. He was a close friend and someone I really admired. He was a real artist. All of that stuff about Chicago and New Orleans is about an actual guy who I was directly influenced by. There's part of me that emulates his realness or tries to. I'll never feel like I reached what he did, but at the same time, that's something to aspire to.
GW: I was going to ask you about that because you dedicate the song to Levon on the record, but it's so vivid, I wondered if it was about someone specific.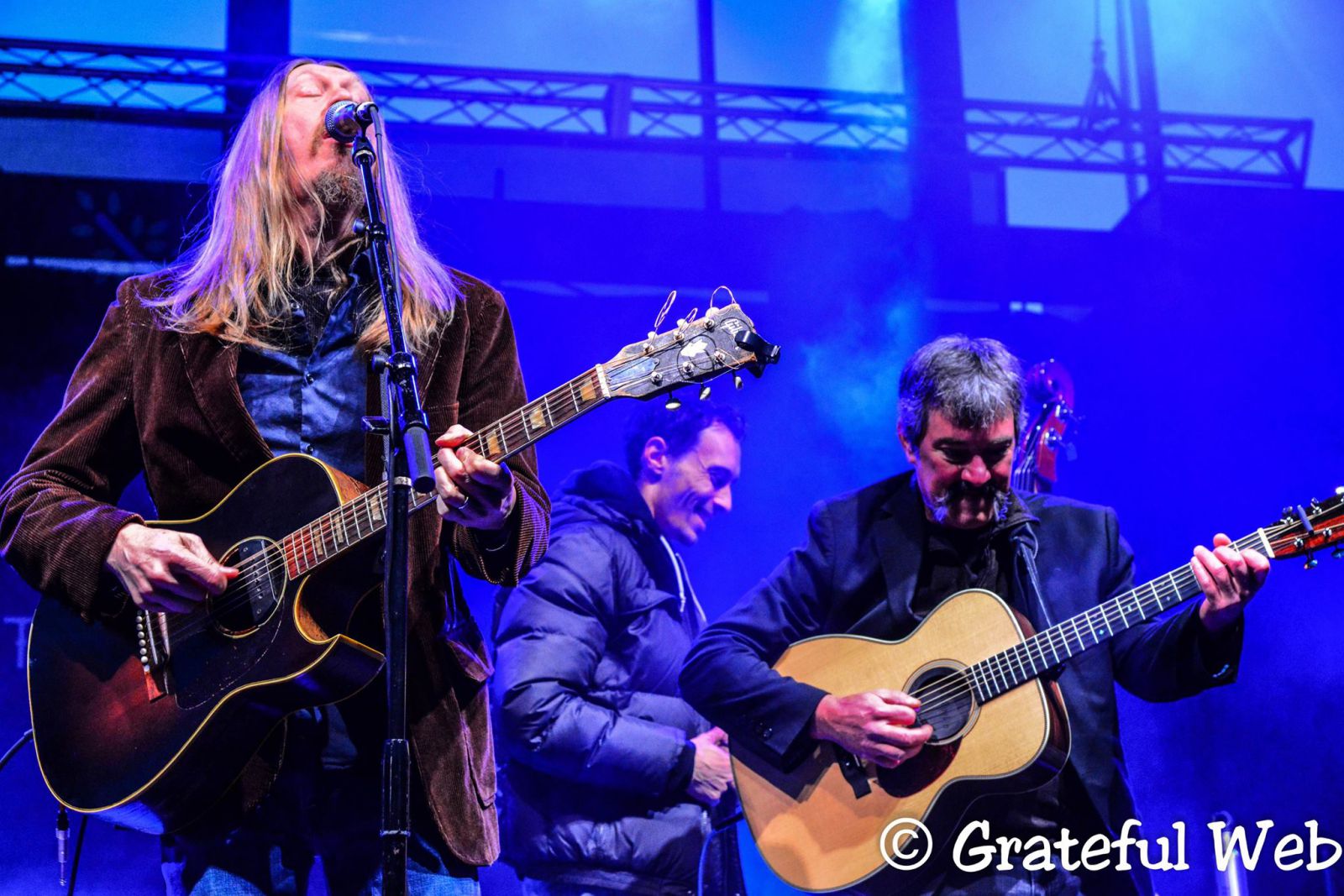 OW: I love how songs can be interpreted and reinterpreted by different people and also in different times. When we played it in the Barn that night, that song made me think of Levon. He was an inspiration, you know, he doesn't read postcards from hell either. He's another one of those iconic and inspirational guys that influence us and make us feel good and also teach us things.
GW: Another line from "Postcards" says something about "taking you on a freight train, taking you down an alley, take you to the church, walk through the valley." Again, you could be talking about yourselves here. Your songs have a very transportive quality. Your music sort of carries people away to another place and time. But, I want to focus on the "church" part. I feel like your shows reflect the closeness blues and country had with gospel in the early days of rock-and-roll. In the early Elvis, fifties period, concerts had a rapturous, nearly religious, give yourself up to the Holy Ghost kind of effect on artists and audiences alike. Your music conveys elements of that exalted, gospel-like glory. Do you feel a connection to that type of music?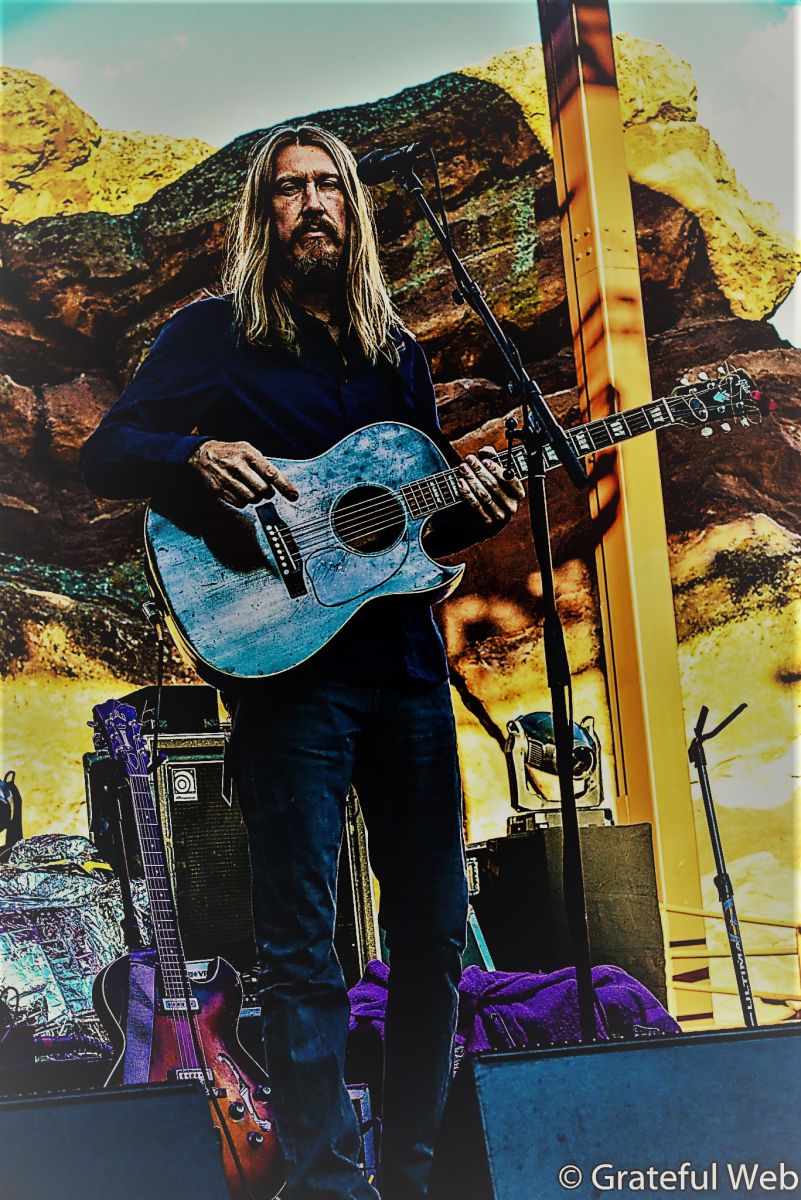 OW: It's definitely a big influence. You can obviously tell how blues and gospel are very connected. People like Ray Charles, Sam Cooke, Aretha Franklin, all heroes of ours, a lot of them started playing out playing gospel music and took those stylings with them into blues and R&B. And, for that matter so do people like Johnny Cash, Willie Nelson, Loretta Lynn, and others coming from the country side of things. You can hear their gospel background in their country music. No matter what they got into, they sort of kept that in there. I feel like gospel music is one of those foundational ingredients to all kinds of American music. It's another ingredient in our stew, that's for sure. We love that kind of music. We definitely try to fit some in.
GW: What's on your turntable right now?
OW: I've been really into the Stones, revisiting a lot of Stones stuff.
GW: Have you heard their new "blues" record?
OW: I've heard a little of it, but I haven't really checked it out. I heard one song off it that I really liked but I've just been kind of geeking out on older stuff. Somebody gave me a Stones book for Christmas that's all about a bunch of their songs and how they recorded them and what they were going through during that time, just music nerd kind of stuff. It's fun, after you read about something and get more insight, to go back and listen to it again with different ears. So I've definitely been doing that but I've also checked out Anderson Paak, and I always go back to the first G. Love album. I'm obsessed with that record. The very first one, I don't know if you've ever heard that one. For modern stuff, I love that stuff. But, I tend to listen to older stuff. I've been listening to John Prine a lot. On the road we have a turntable that we take backstage and we've been listening to a lot of Ray Charles and Allen Toussaint. Kind of all over the place.
GW: I think your original songs are one of the real strengths of the band. Can you talk about your songwriting process a little bit? Are you more of an inspiration guy, or a sit in the chair and sweat it out guy?
OW: A little bit of both. I'm definitely an inspiration guy. My brother is a little bit more like sweat it out and work. He's got the work ethic. It's a nice balance sometimes. We don't have any one method. Chris and I both have notebooks we're always pulling out on airplanes, or when we're in vans, or when we're at home or wherever. When lyrical inspiration comes, I'm always writing things down or recording them on my phone. We do make it a point, once in a while as a group, to just go and play and sort of improvise and try out sounds we haven't tried before, come up with cool chord progressions, grooves and combinations of instruments and things. We make it a point to do that once in a while just to come up with new music. A lot of times that music will inspire lyrical ideas, or at least melodic ideas. Sometimes we'll try to marry things out of notebooks and other times the music itself will just bring up words. A lot of times we combine old ideas with new ideas. There's no one way to do it. It's nice with phones nowadays, if you have an inspiration, a quick lyric or something musical, you can just record it and file it away. Right now, we're in a real serious writing spurt because we know we want to make a new studio record soon. Now, we're taking all of those seeds and trying to nurture them and put them together and develop things. That's where we're at now.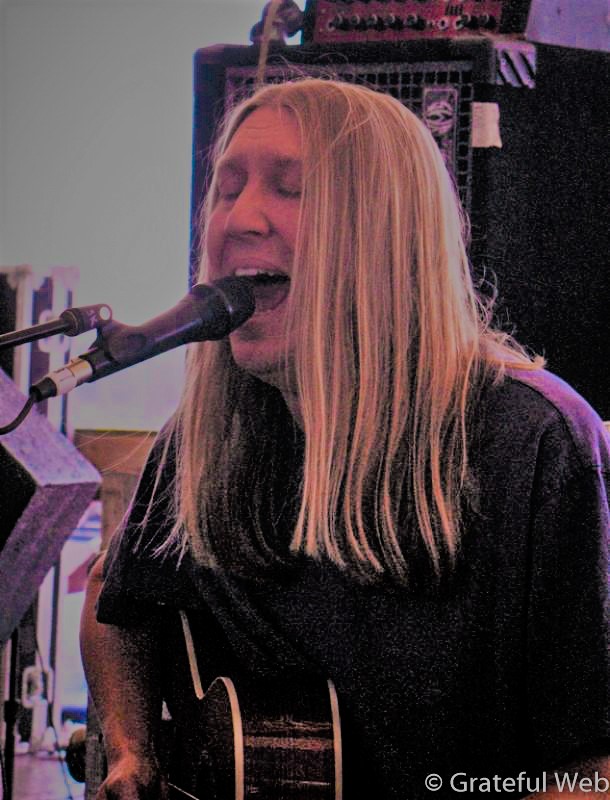 GW: Do you have plans to record soon?
OW: Oh yeah. We're going in the studio real soon.
GW: Is there any chance we might hear some new material on the tour?
OW: You know, there's a good chance of that. We've debated. With our last studio record Paradise, we purposely didn't play anything live until the album came out. I don't know why we did that, just to be different than we had been in the past. I don't know. I'm really excited about some of our new songs. I do feel like playing them live. Like we talked about before, it's playing them live that allows them to evolve and sort of grow into something really finished where you say, "OK, this is the ultimate version." Playing live is what does that to me. A lot of our songs on studio albums are great and they come out beautifully, but you end up changing them live to be more effective because you can test them on people and that feels good. I bet you we'll play some new music. We really try to mix it up with stuff from all the different records, and all the eras of our little career.
GW: I noticed you didn't include any tunes from Paradise on the new live record. Was it just too close to the release of that?
OW: Yeah, we played a few that night but we decided you know, that record just came out. And, there's a good chance a couple of years from now, we'll take some of those songs and completely turn them upside down and play them differently and those are the versions we'd want to capture and put out.
GW: Your last two studio releases were very impressive and I was curious about the thinking for a "live" record. Is it like a "tide me over" for fans until the next studio album comes out?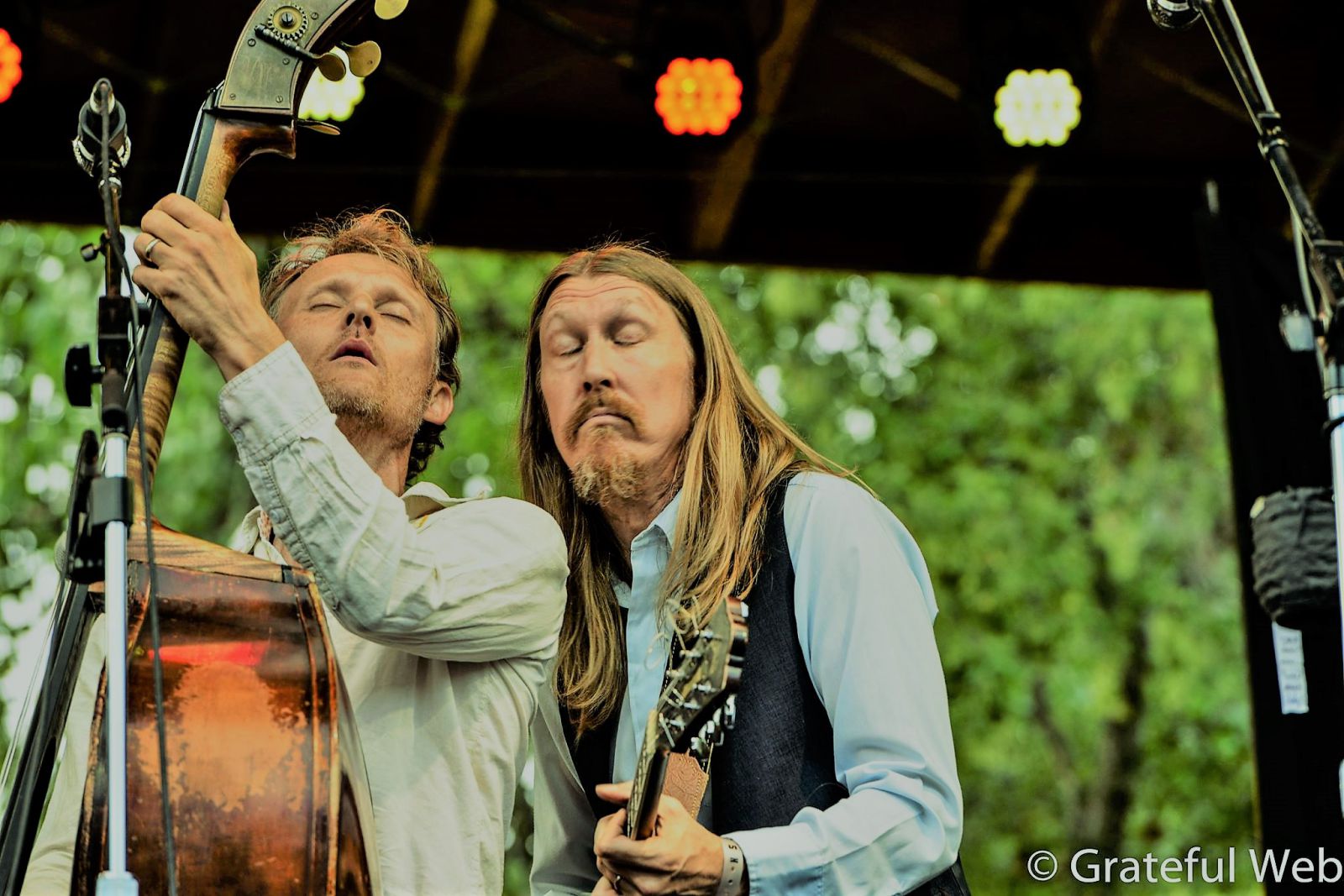 OW: There's a few reasons to do a live record. That's definitely one. It's nice to put something out for people to check out while they're waiting on a new studio album. One thing we really like about live records, and we've done a few in the past, is that a lot of these songs, already on studio albums, have evolved over the years into completely different things. If you listen to "Postcards" on the original album, Loaded, and you listen to the live version here, it's very different. The instrumentation is different. Things evolve over the years. It's exciting for us to take a song that's been refined or completely reworked and re-release it in a different way. It's kind of fun.
It doesn't have to be the most popular thing, that would probably wreck it."
The Wood Brothers exist outside the artificial spotlight of commercial music, but they live in a corporate music town. They are working musicians, but they play a style often overlooked by radio and television. Oliver discussed their relationship with the business side of entertainment and revealed how the Wood Brothers measure "success."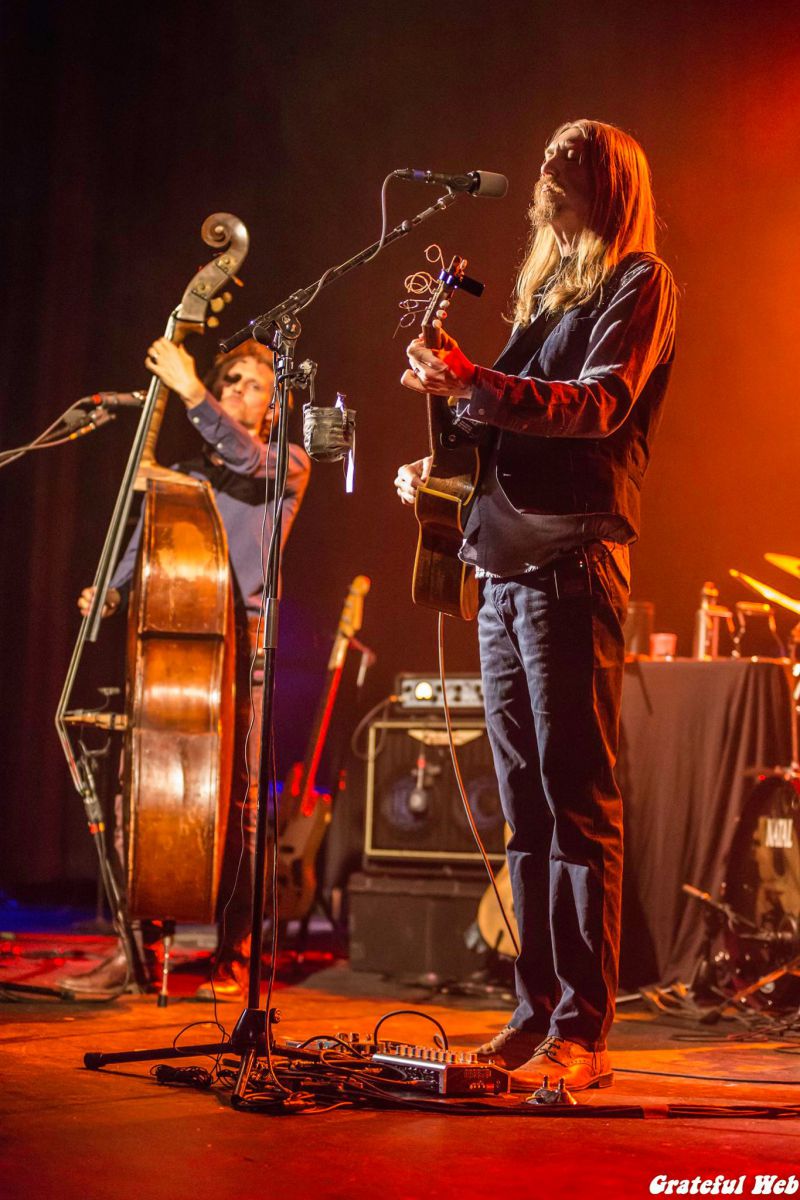 GW: So you guys all live in Nashville now? What's that like? Is there a rivalry between rockers and country cats? Is it a "music business" kind of town?
OW: It really is a "music business" kind of town. I think it has a stigma, like before I moved to Nashville, I always pictured it as all about country and what you hear on the radio, and there may be that element here, but there's equal parts rock-and-roll. There's indie rock, garage stuff, you've got the Black Keys, you've got Jack White, you've got John Prine, Emmylou Harris. It's across the board. I don't know about a jazz scene, but almost every kind of music, gospel music, rock-and-roll, there's plenty of it here. I feel like it really is a music business town. I don't think there's any rivalries going on, there's a lot of interesting, coexisting music scenes. There's lots of studios, lots of great musicians, great producers and really creative people. I think most people still think of it as "oh, that's that country music town," but it's really way more than that, and that's what attracted us to come here.
GW: It seems like the music business has really changed. When I was a kid in the seventies, the goal was just to make a record and get it on the radio, and that was it. Everyone heard you. Radio was much more powerful then, and seemingly more open to different kinds of bands? Now it's all soulless, processed, commercial crap. What are the Wood Brothers' goals? You're not necessarily concerned with trying to get a song on the radio anymore, right? I mean, how do you measure yourselves? Your success? It's not the same as it once was.
OW: You're right. It is really different. I'm a child of the seventies too, and I remember listening to the radio all the time. It's still fun to think in those terms. It's still fun to hear yourself on the radio. I still discover cool music on the radio. It's not that it's dead. But, like you're saying, it's not as powerful as it once was. There's things like Pandora and Apple Music and Spotify and all the streaming things which are now equally important, if not more important. It's spread into all these different little outlets. Honestly, our goal is just to make good music that we feel good about. Every once in a while we might have a song, and think "if any of our songs could go on the radio, it's probably this one," but it's not like we're trying to tweak it and make it "radio friendly." That doesn't seem worth the trouble. The goal is definitely to keep people interested in the music and to be able to sell tickets at shows. That's our livelihood. Not that many people make their living by royalties. The touring thing is really important, and it's still the most fun. Playing live is still the most fun thing to me. We're just trying to keep that alive, whatever it takes.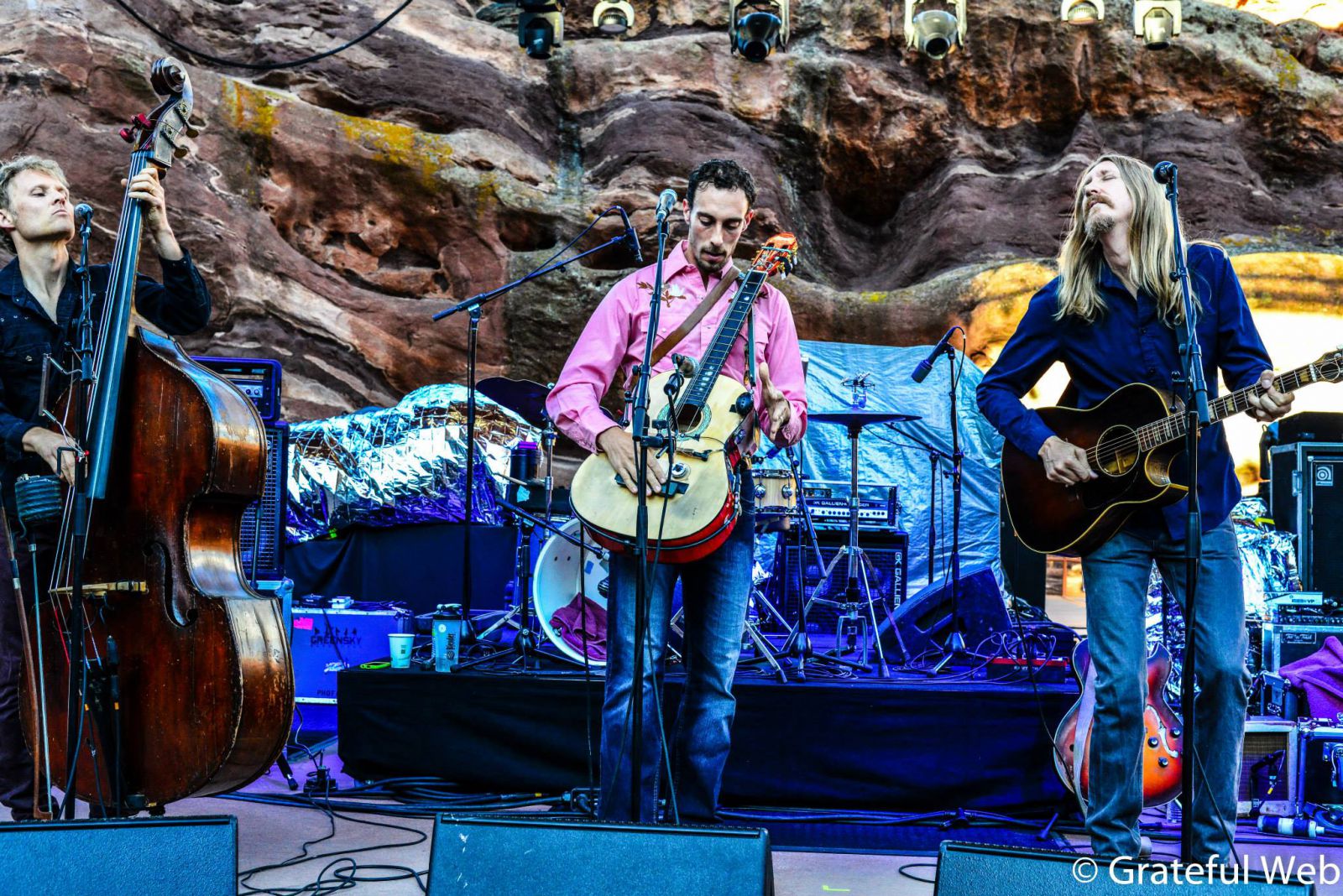 GW: You guys play a lot of festivals with other groups Grateful Web covers. All of the new grass bands like the Infamous Stringdusters, Greensky and Yonder Mountain String Band play a lot of those gigs. Have you developed any friendships with any of those guys?
OW: Absolutely. We've made a lot of cool friends. It's kind of nice because those festivals are the only time you actually get to hang out with those people, otherwise you're just crossing like ships in the night because you're never in the same place at the same time. We've gotten to know a bunch of those folks over the years. Even if we're not collaborating musically, we certainly can relate to the lifestyle and we're fans of each other's stuff. We root for each other. We've gotten real tight with the Stringdusters. Amy Helm and Tedeschi/Trucks are buddies. So many more.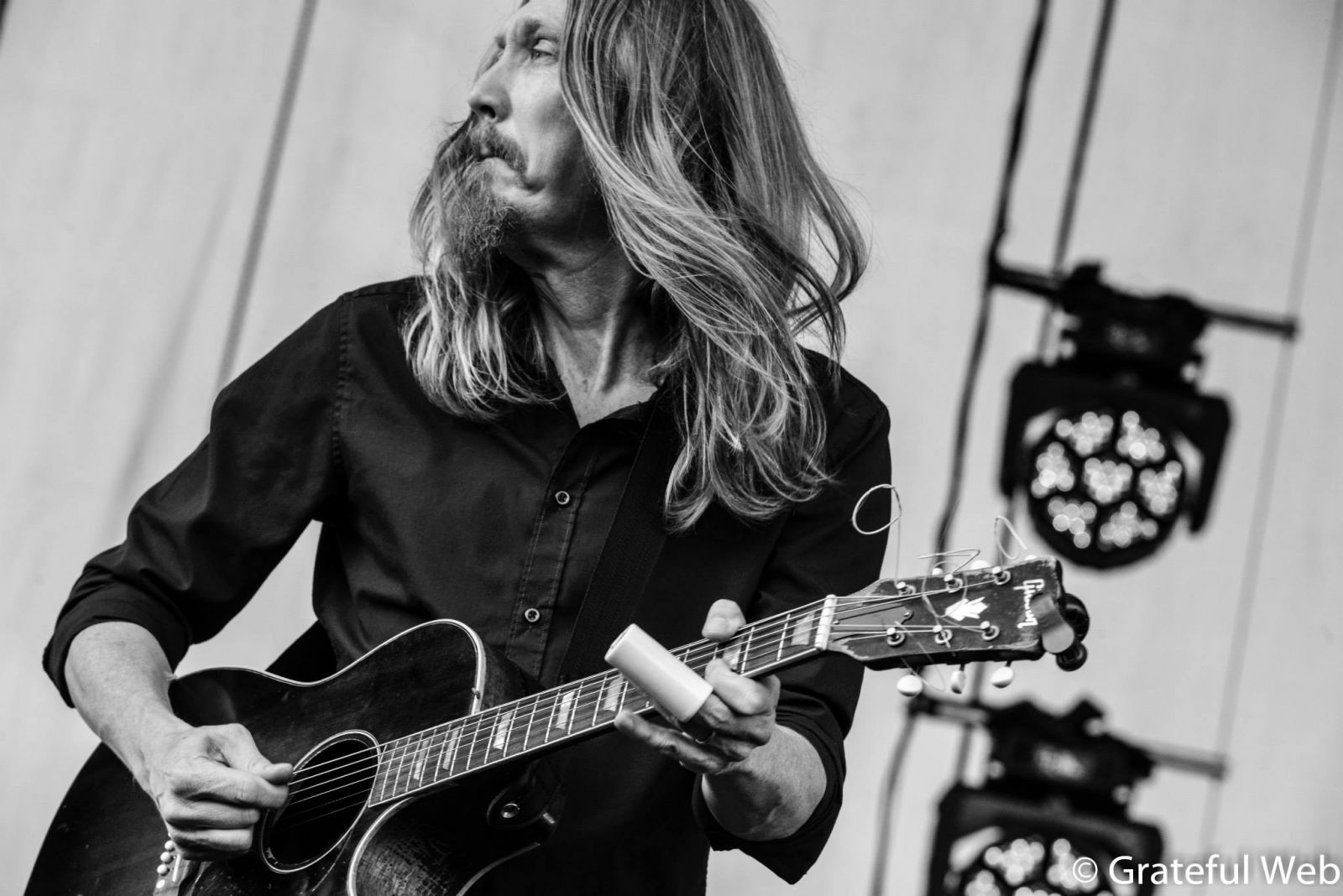 GW: Anytime I'm feeling down about the current state of good music in this country and I go to one of these festivals, I'm re-energized and blown away by the size and popularity of the scene. Lots of artists playing real, heartfelt music on actual instruments, and tons of folks digging it. I just don't understand why these kinds of bands aren't played more on popular radio.
OW: It's really strange; really, really strange. We just got a new radio station in Nashville that's dedicated to all "roots" music. But, you know, I guess it's never going to be like "pop music," it's never going to be the most popular thing, and honestly I'm okay with that. Generally, that's when it starts to suck. When some of those things get too big, then the music gets watered down. You just gotta be careful. I don't mind the feeling that there's a finite audience for the music we do. I don't mind that. It doesn't have to be the most popular thing. That would probably wreck it.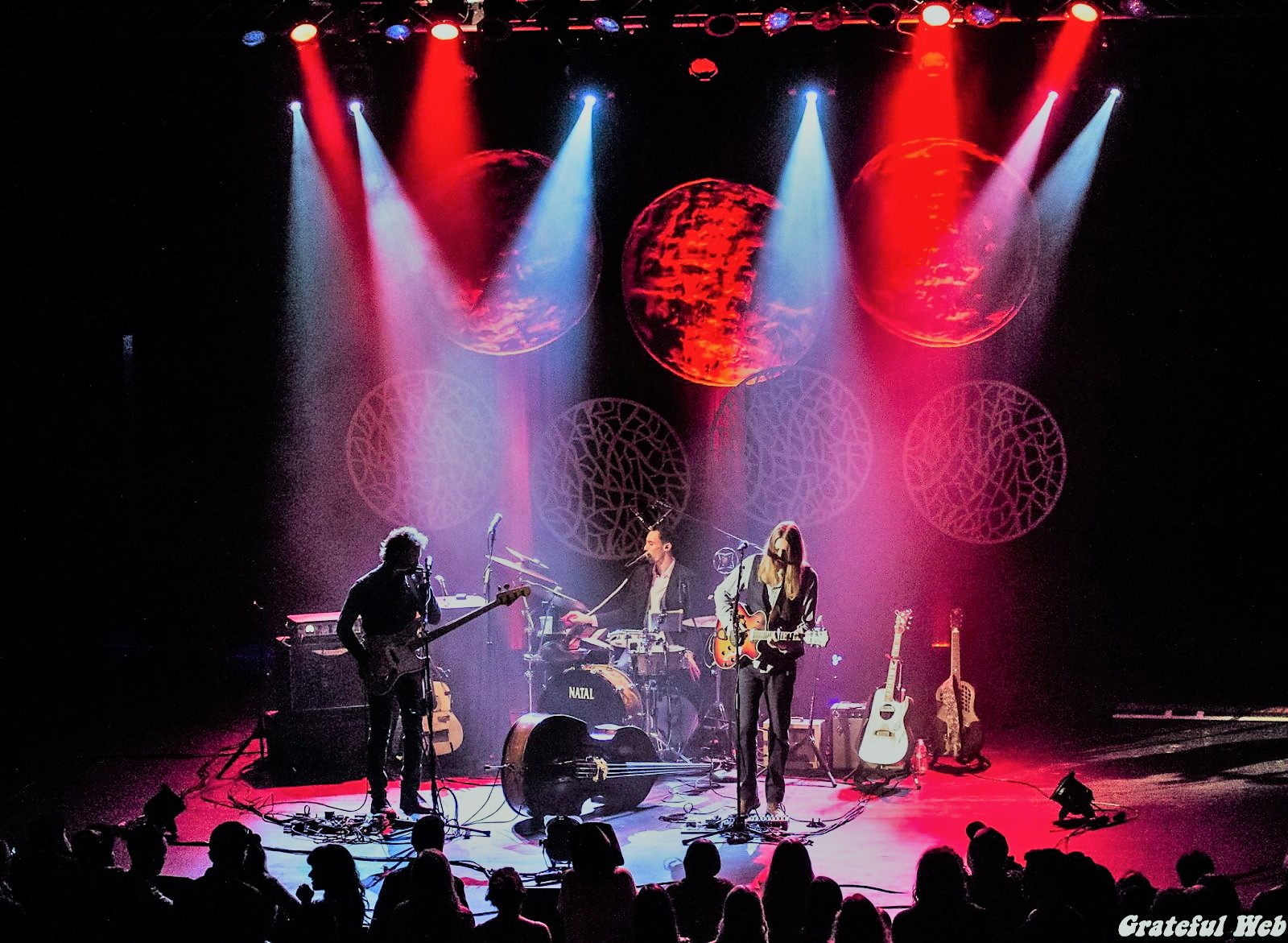 GW: Thanks again for your time, Oliver. Just one final question, are you pleased with how the new record turned out?
OW: Absolutely. It's really satisfying to do a live record because you can put it out so much sooner. We're not trying to push it and make it a big, giant release. It's what they call a "soft release" in the business, which is just a thing for your fans. It's not like you're trying to break new ground with it. You can record it and a couple of months later, it can come out. It's more instant gratification. When you make a studio album, it's much more expensive, much more involved. Sometimes a record comes out a year after you've done it, and so you're not as thrilled about it because you've already moved on. But with this record, I feel like this is what we sound like right now. That's really cool, just us playing live. That's always my favorite thing. It's the real deal. So, we're very proud of it. I wish there was an accompanying DVD because there really is something to being at a live show. You always want to "capture the live energy" but there's no substitute for being there and seeing it and smelling it, and picking up every nuance of the atmosphere.
Grateful Web abides. There's never been a better time for the Wood Brothers. They exist on the outskirts of popular music, beyond the synthesized "Idols" on radio and TV, but they serve a vital function. The Wood Brothers are the "genuine" article, no processed artificial flavoring, just 100%, all-natural, organic uplift mojo tapped from deep roots. You'd be well-advised to grab a healthy dose. There's no substitute for the real thing.