Veteran jam-masters, The String Cheese Incident checked into Eugene's (Ore.) Cuthbert Amphitheater for a pair of reliably freaky shows, though the first night's performance was the juicier, more driven and musically intriguing offering.
Those present on Saturday were treated to the Cheese at their mind bending best. Sunday's show was solid, but on Saturday, SCI rolled out a shape-shifting psychedelic jukebox that spun trance inducing grooves one after another in a kaleidoscopic variety of herb-friendly forms.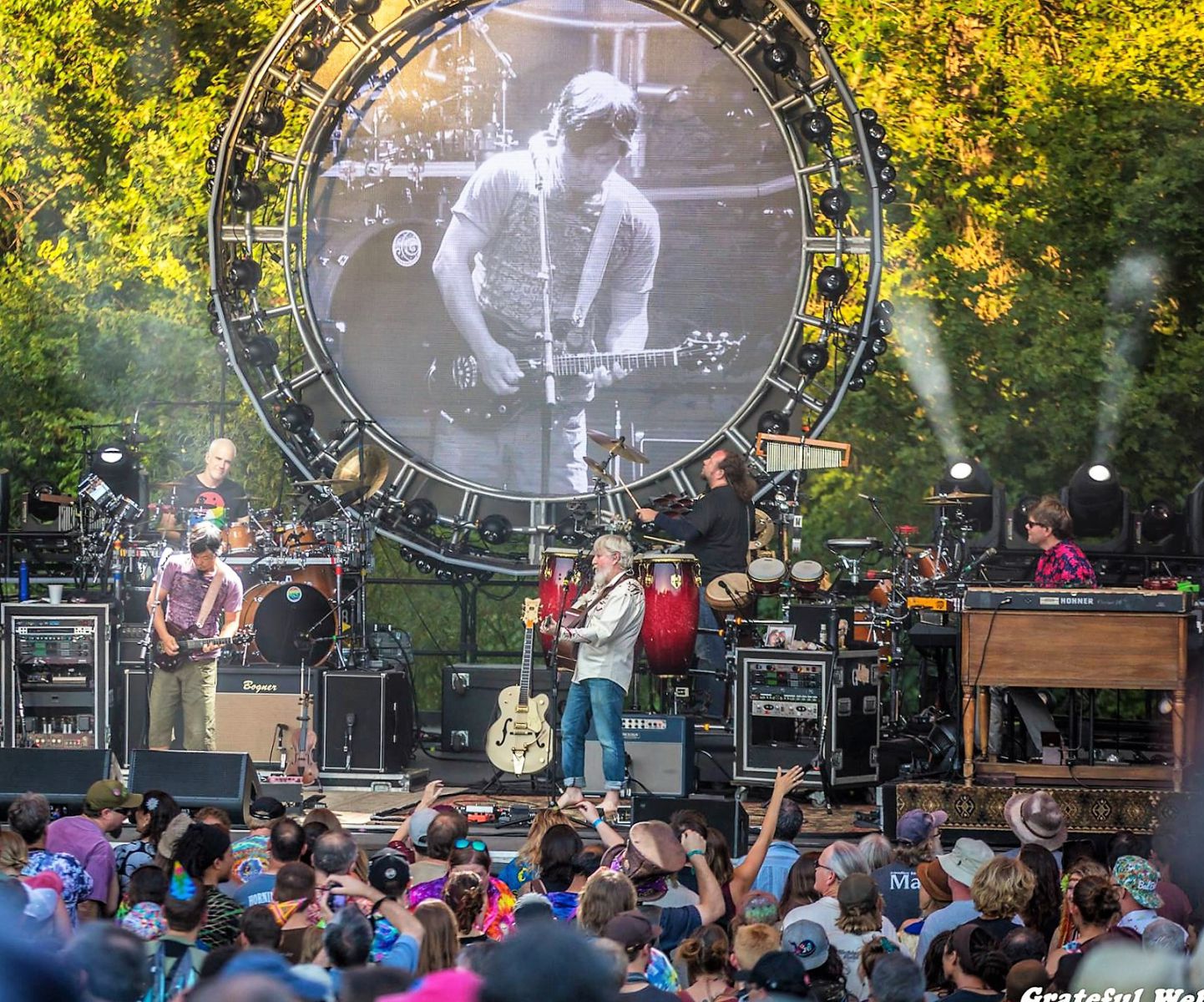 The intimate riverside amphitheater sparkled in late afternoon sunlight as the band appeared on a stage adorned with freshly cut flowers. The Colorado-based outfit looked quite comfortable with the Cuthbert's idyllic, natural setting as a backdrop of tall trees lazily swayed in the breeze behind them. Michael Kang casually announced, "This feels like home."
The energizing "Shine," was an appropriate and warmly received opener. A perennial favorite on SCI set-lists for many years, "Shine" is a prototypical String Cheese song and a perfect introduction to the band.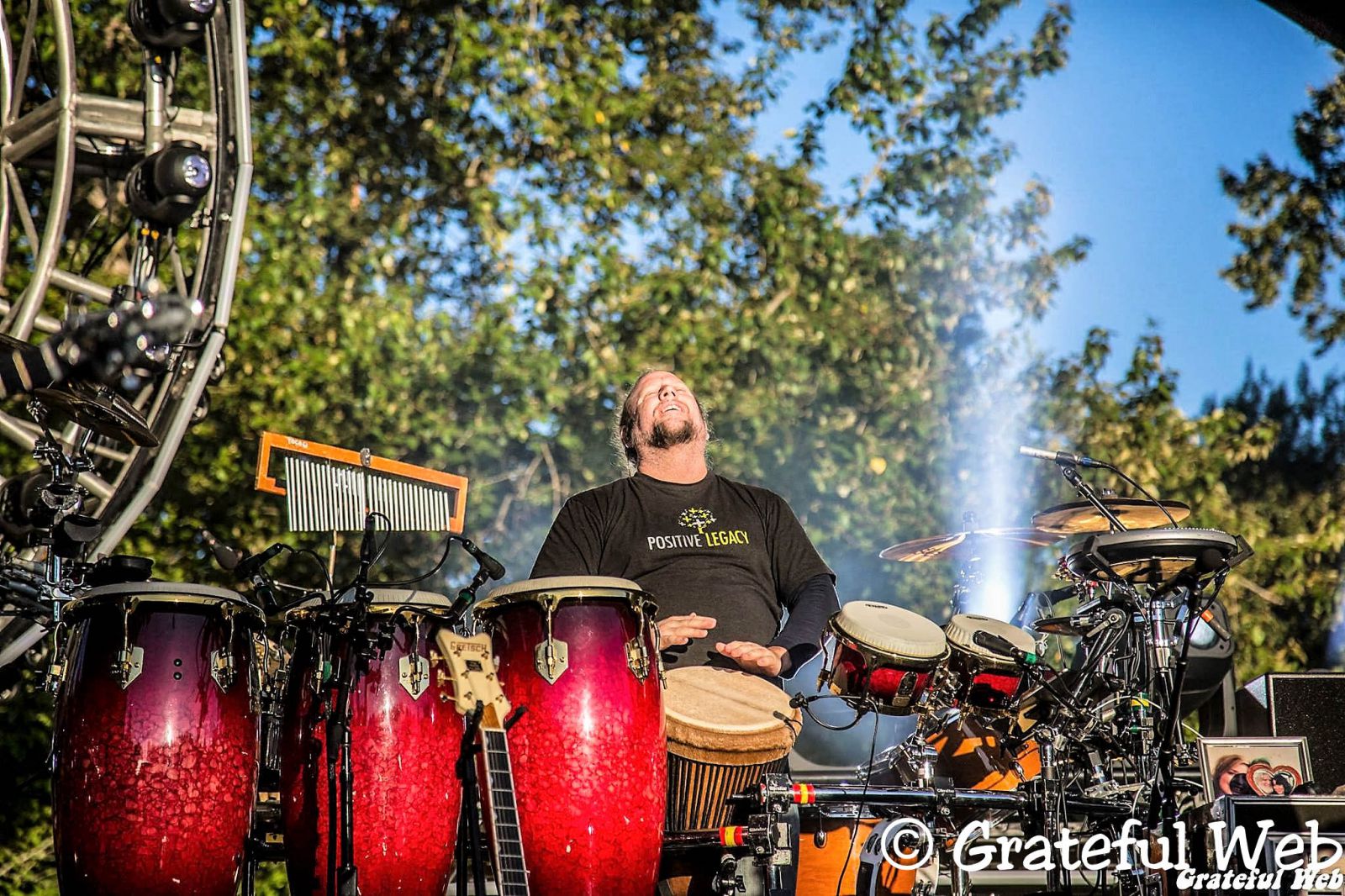 Guitarist Bill Nershi quickly went to work, combining with percussionist Jason Hann and drummer Michael Travis to create a bright, bouncy calypso feel that immediately generated an agreeable festival vibe. Nershi is one of the few jam-band guitarists to rely primarily on an amplified acoustic as his axe of choice. His distinctively natural tone lent an innately organic flavor to the often otherwise otherworldly String Cheese sound. Familiar affirmations like "love" and "light" and "shine" invited Eugene's colorfully clad patrons into an uninhibited happy place where music transforms.
The Cheese are known for their ability to "take it up a notch" and from the first note this entire Incident was a mammoth exercise in acceleration. The initial "Shine" stretched for more than 17 minutes and featured each member's emphatically stated intention to deliver the goods.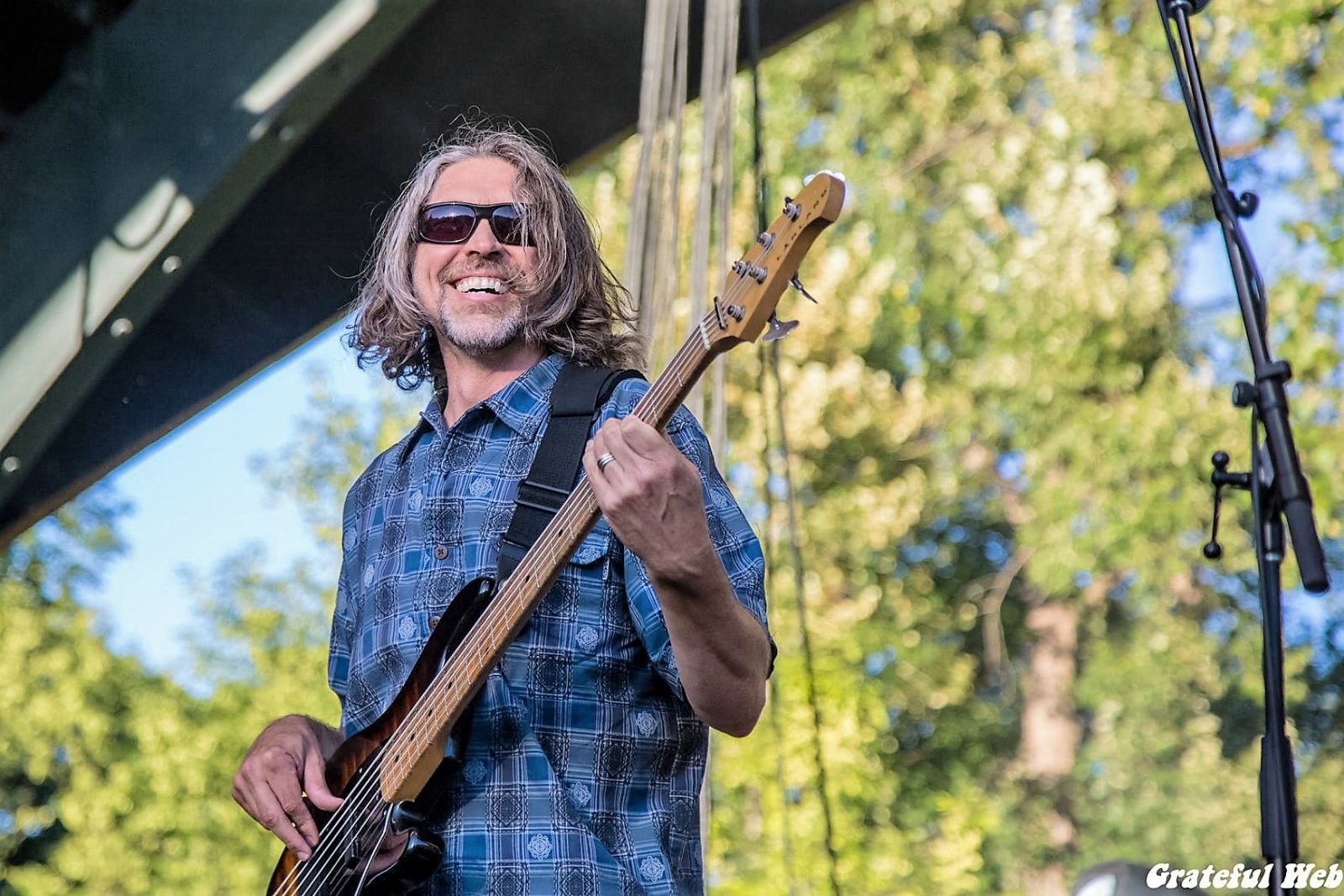 The irresistible barroom piano and slide piece, "Missing Me" rolled seamlessly into a joyous version of the Allman Brothers instrumental, "Jessica" and completed a breathless, satisfying start to the show. The band came right out of the gate bursting with enthusiasm and lit the fuse for a sizzling Saturday night Incident.
The highlights were plentiful throughout the first night. The Cheese seemed to be in dance party mode, dropping a number of well-placed, popular covers into their two sets.  SCI is a terrific covers band. Their choices are widely eclectic and consistently satisfying. Selections by Stevie Wonder, Kool and the Gang, James Brown, Bob Marley and the Jerry Garcia Band were all fantastic, faithfully played and met with ecstatic approval.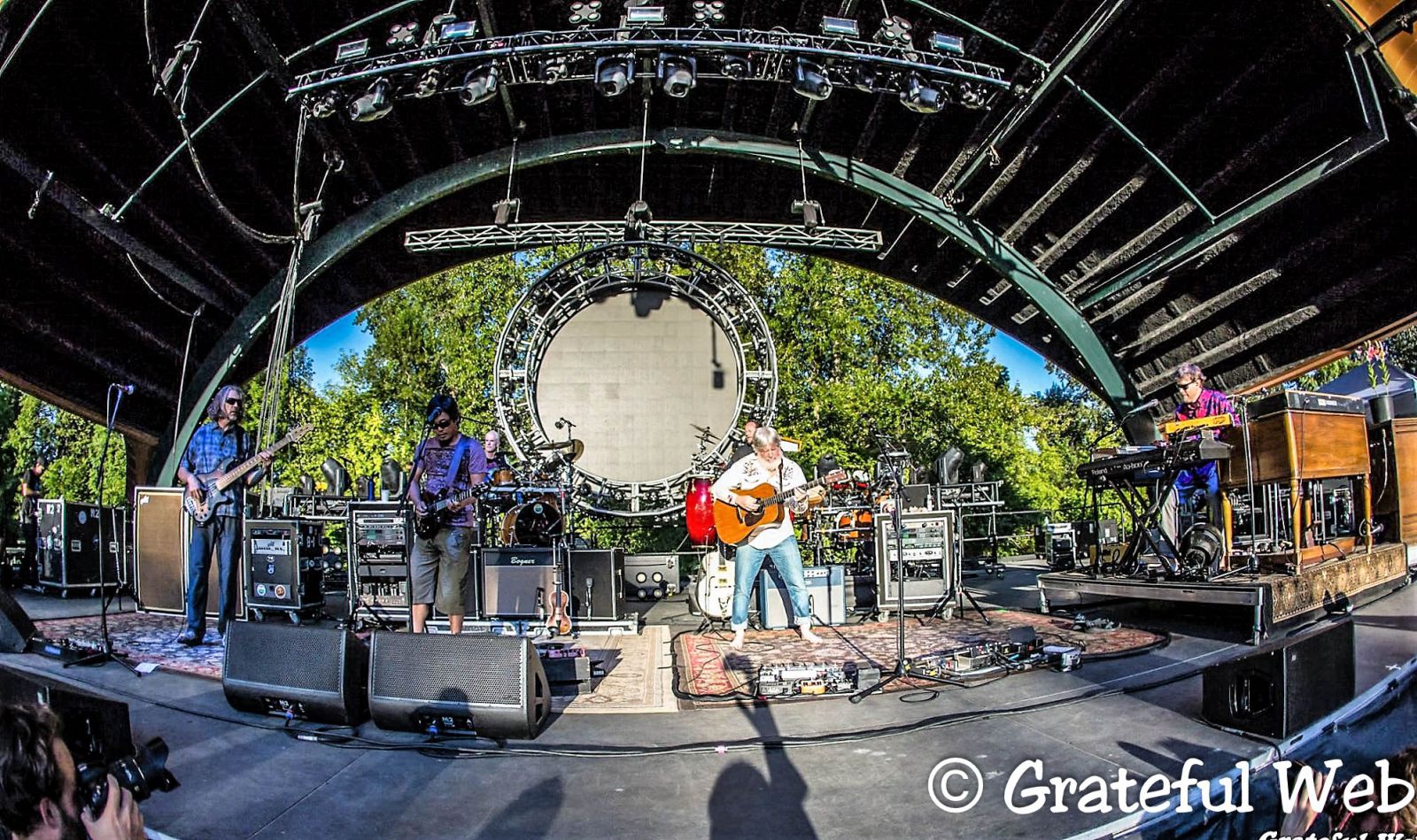 Even when SCI was not covering other artists, their musical influences were easily distinguishable by the references, even quotations, present in their exploratory jams. These allusions were obvious winks and high-fives for their knowing fans, though skeptics might call it pandering. String Cheese has an enduring relationship with a rabid fan base, and they know each other very well. In the entertainment business, there's nothing wrong with giving the people what they want, and on the first night at the Cuthbert, SCI was more accommodating than Santa Claus.
One unnamed, vibrantly buzzing admirer knew exactly what he wanted. "It's all about the space funk," he convincingly declared. "That's what I love; Phish, String Cheese, whatever, I got to have the space funk!"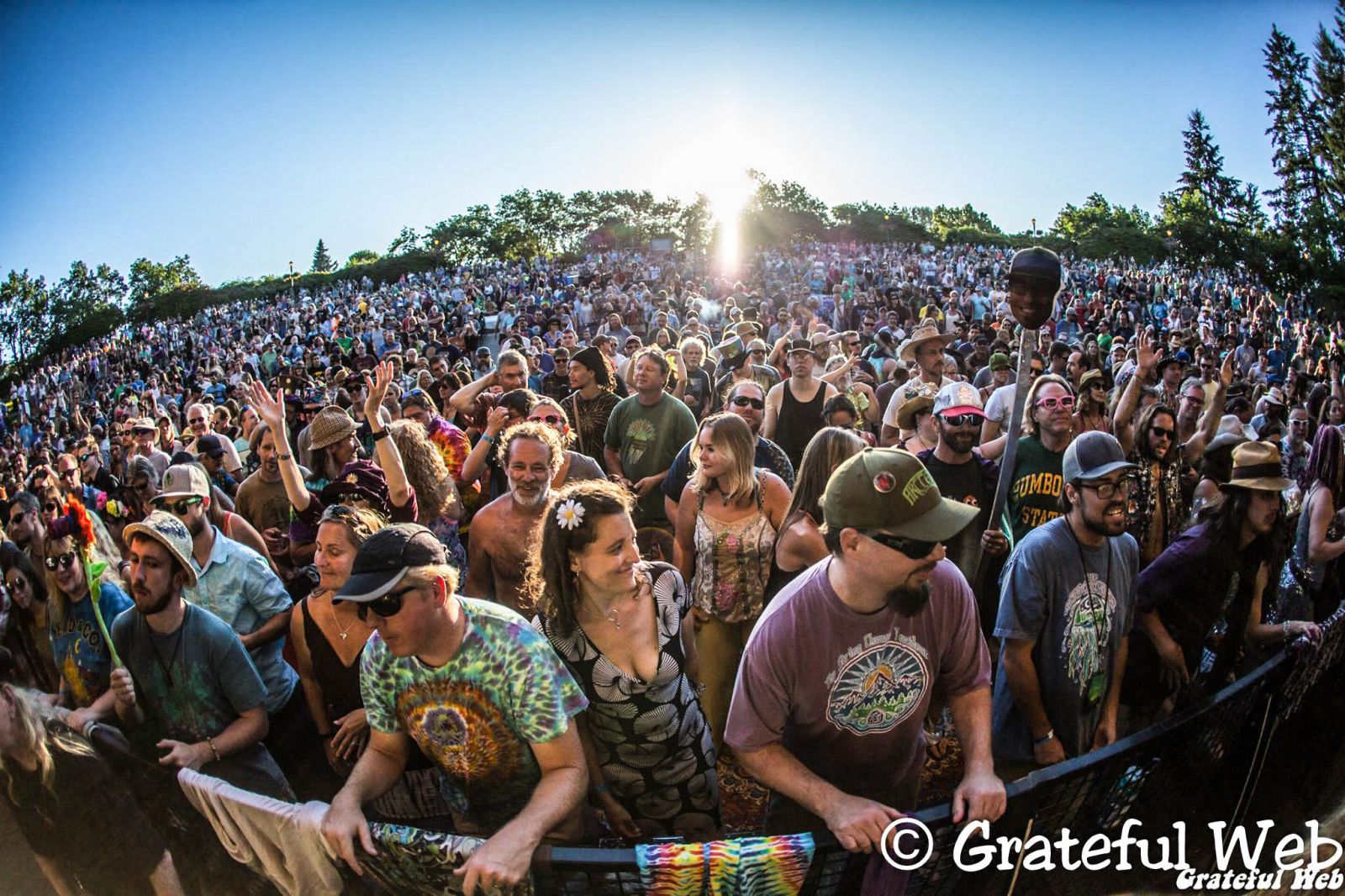 And "space funk" we would have. From overt expressions like "Hollywood Swinging" to more interpretive meditations like the Talking Heads tinged "Colliding," SCI brought the space funk from every known dimension. Their space funk was a heady, high-proof variant that incorporated a dizzying array of sounds. String Cheese shifted easily from "space funk" to space jazz fusion to space grass to trance and folk and furious rock and rolling. Weird moments of French synth pop, Spanish guitar flourishes and dubbed up dance mixes intermingled with striding Irish fiddling, muscular Kangolin climaxes and propulsive tribal beats.
Throughout the first evening, keyboardist Kyle Hollingsworth was in a mood to put some stank on the Cheese. He persistently pushed the energy in fun, crowd-pleasing directions. Subtlety is not Hollingsworth's calling card; he has a large bag of sonic tricks and he likes to use them all, sometimes in the same song, but his contributions led to many of the concert's more memorable moments.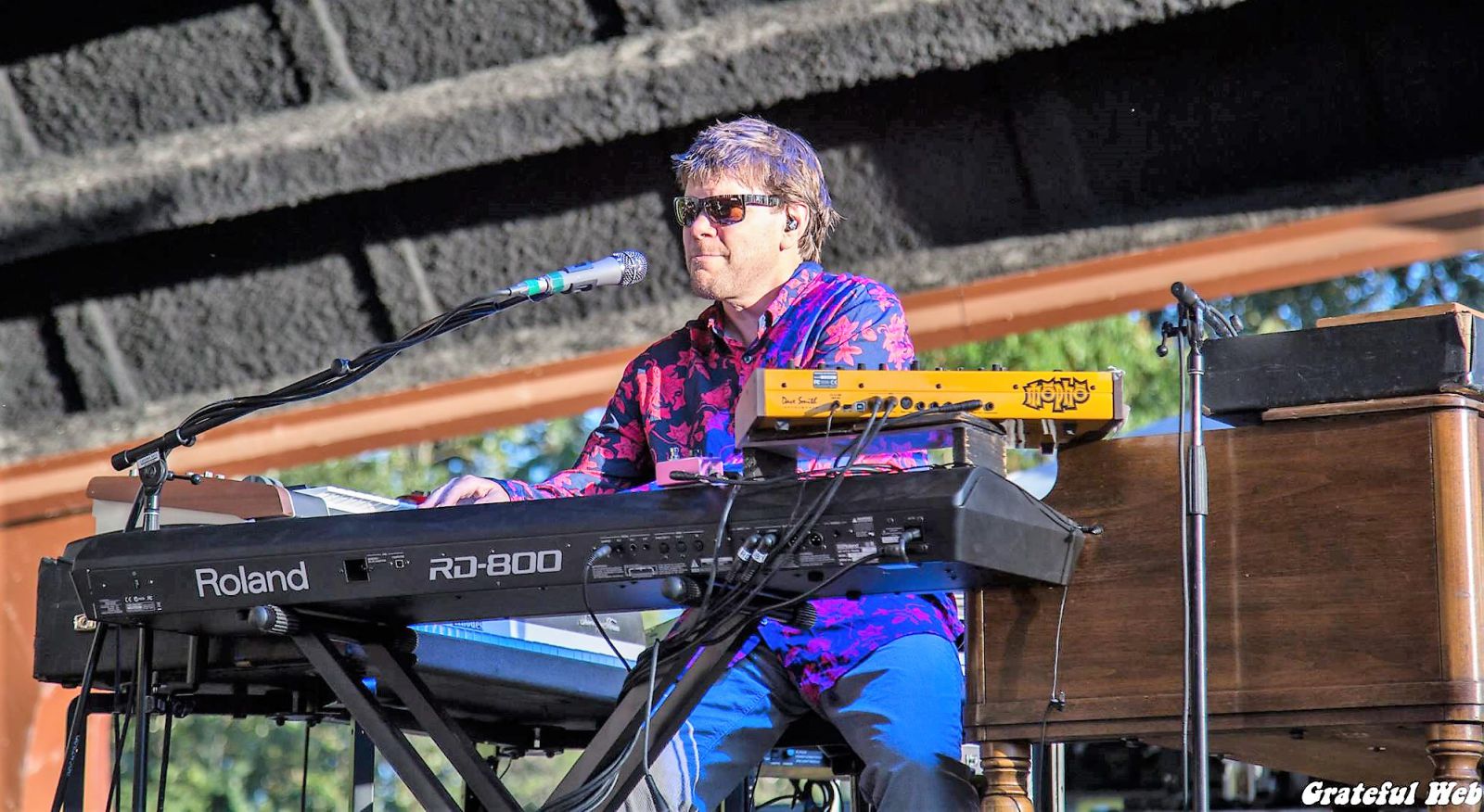 Saturday's second set opened with a classic blast of Hollingsworth, "BAM!" A spectacular achievement in genre blending, "BAM!" circulated through styles like sweaty seventies funk, organ pumping soul, Chick Correa-like fusion, and galactic, Parliamentary insanity at a breathless pace—props to the slamming rhythm section. The song swirled and ratcheted intensity as Hollingsworth managed to touch every ebony and ivory in his formidable arsenal before finally exploding "In a Cold Sweat."
The first night also included SCI's mind-altering epic, "Howard." While it sounds more than a little like Phish in places, "Howard" is an exciting, essential piece of Cheese, and another launching pad for their own signature brand of jam. There was unquestionably more space than funk in the 20-minute version the Cheese unfurled in Eugene, but there were also snatches of a churning, growling, jungle beast, and ("Wow!) more of that electric jazz fusion.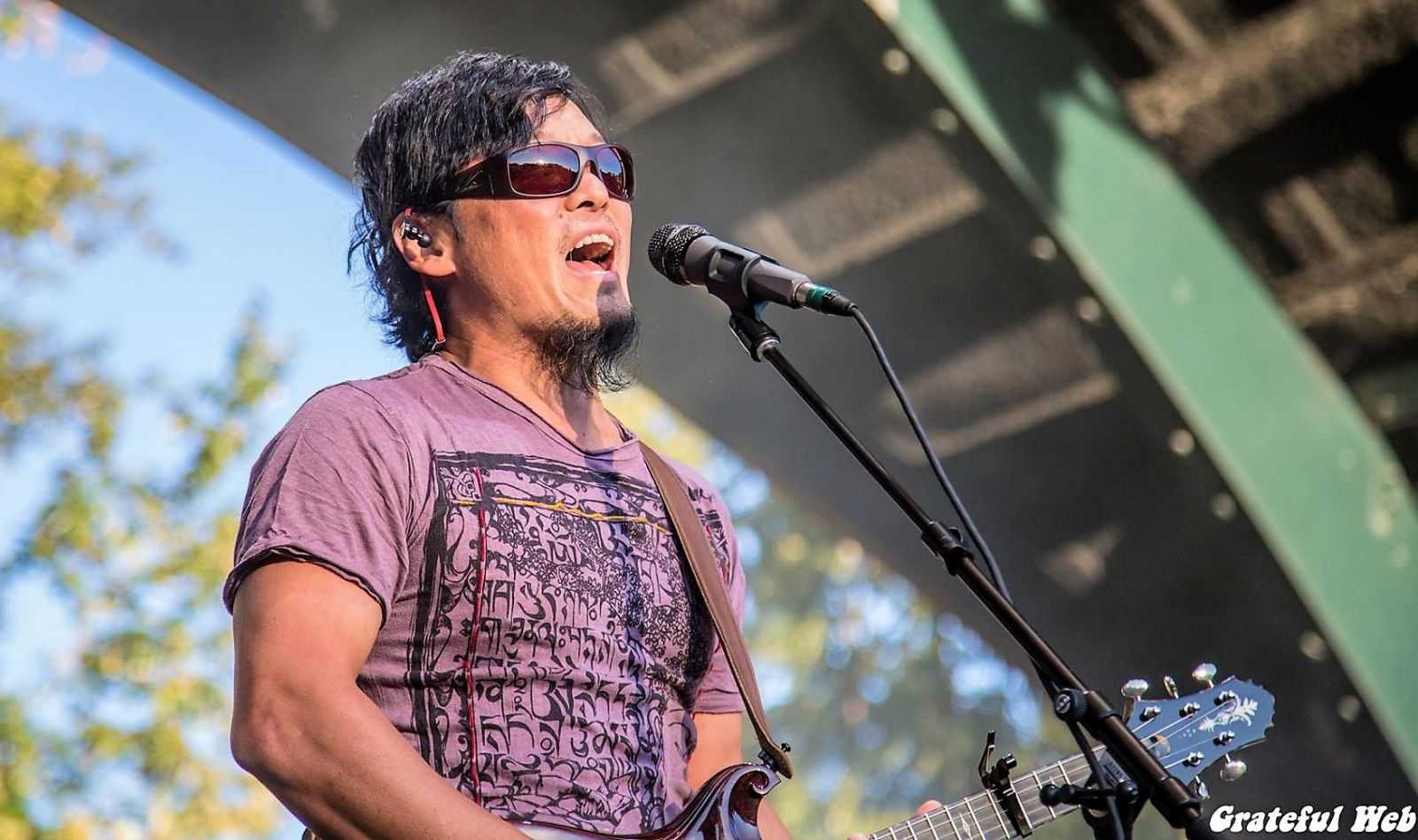 As their songs continued to dissolve into instrumental improvisations and resolve back into songs again, the effect of this sequence began to melt pieces into a cohesive whole with its own unique, faintly narrative arc, as though they were performing a theatrical production of "The String Cheese Incident." This curiously precocious self-awareness was endearing and fun. String Cheese lacks a natural "front-man" or "focal point," but compensate by making their collective sound express its own dynamic character. SCI, in good form, creates something exceedingly enjoyable from a careful assemblage of reliable parts.
A burning version of Bob Marley's "Exodus," heightened by special guest Dwayne "Danglin" Anglin from the Wailers, sent the glowing crowd on another heart-pounding joyride. After two and a half hours of continuous skin tingling climax, SCI finally landed softly with another old favorite, "Colorado Bluebird Sky."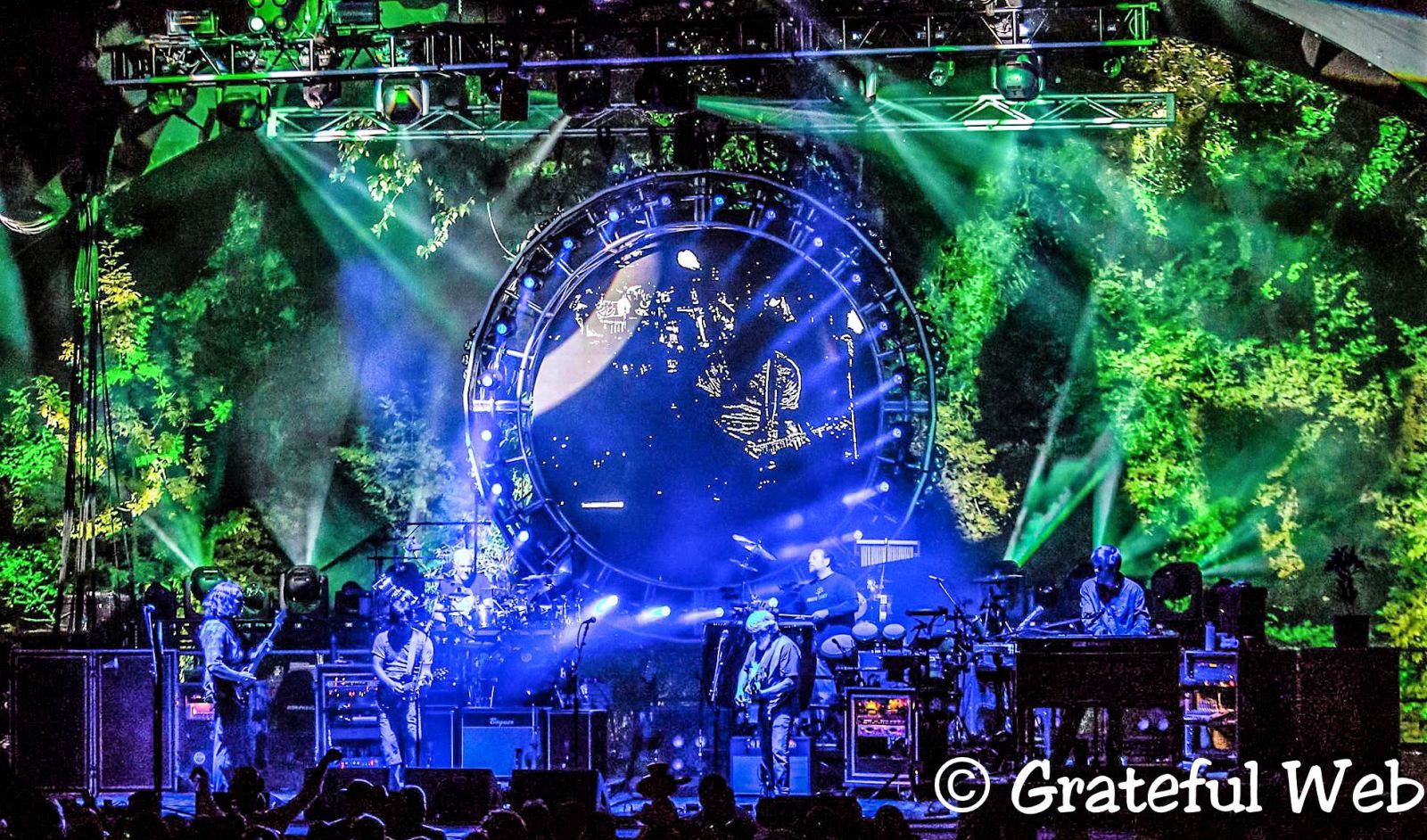 For an encore, String Cheese concluded the soul-satisfying Incident with one final rocket launch, the Garcia Band standard, "Don't Let Go." They gave it a thorough 15- minute workout and sent the crowd cartwheeling out the doors.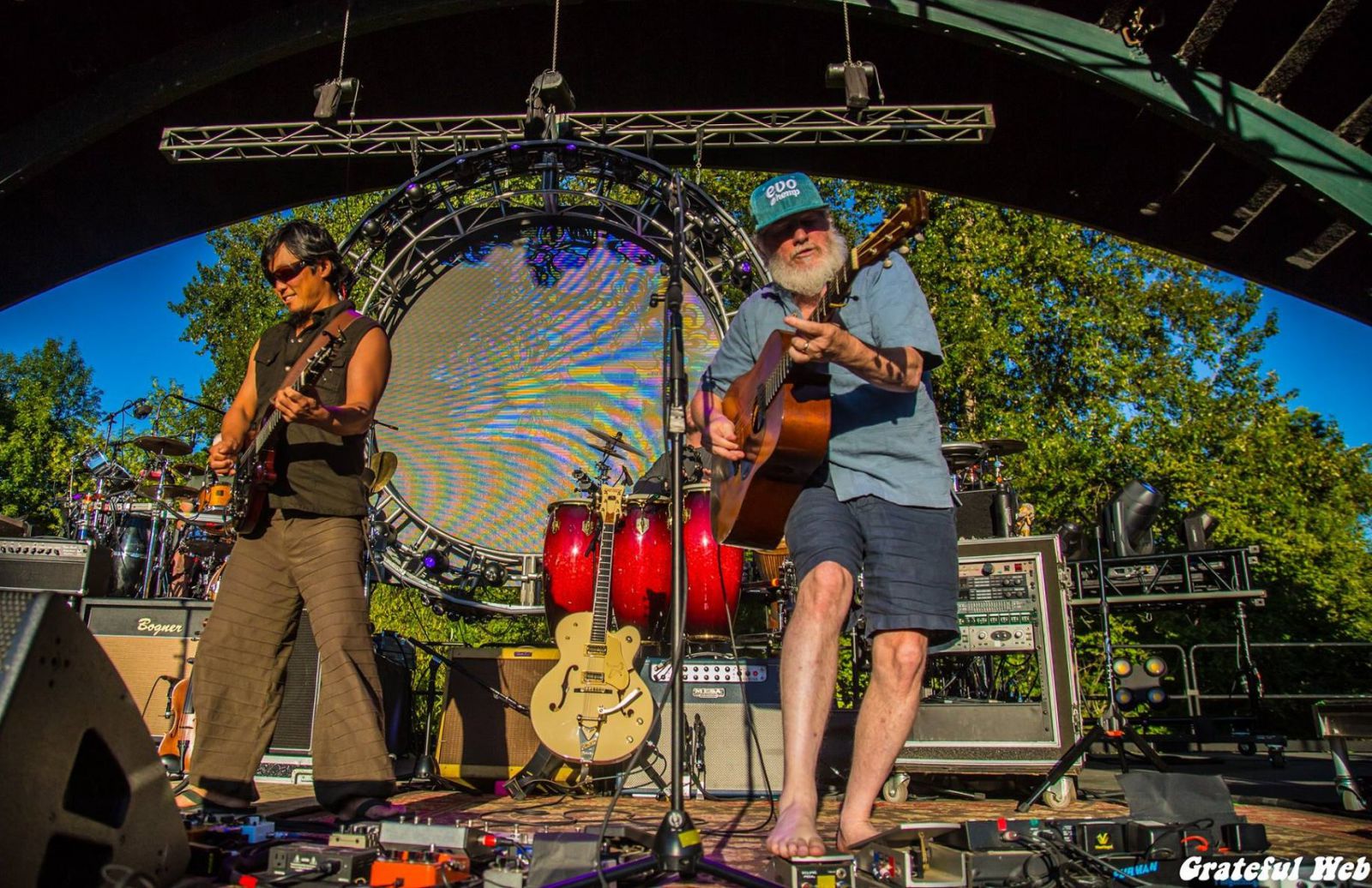 Sunday's show was more of a kick-back than a rage. It was equally well-played and sounded great but didn't seem to slip through the elusive rabbit hole that leads to the realm of stranger things. A thrilling rendition of Peter Rowan's fantastic folk-rocker, "Midnight Moonlight" was a nice treat. A sprawling, smoking version of one of their oldest tunes, "Texas" also hit a high mark. The simmering, spacey cowboy ballad about a run-in with the Man felt like a gentle reminder for departing travelers at the end of the tour. Another special guest, guitarist Jeff Pevar, from Phil Lesh and Friends created some of the evening's best moments, pushing the band in exciting directions during an outrageous "Impressions" and the beautiful encore, "Shaking the Tree."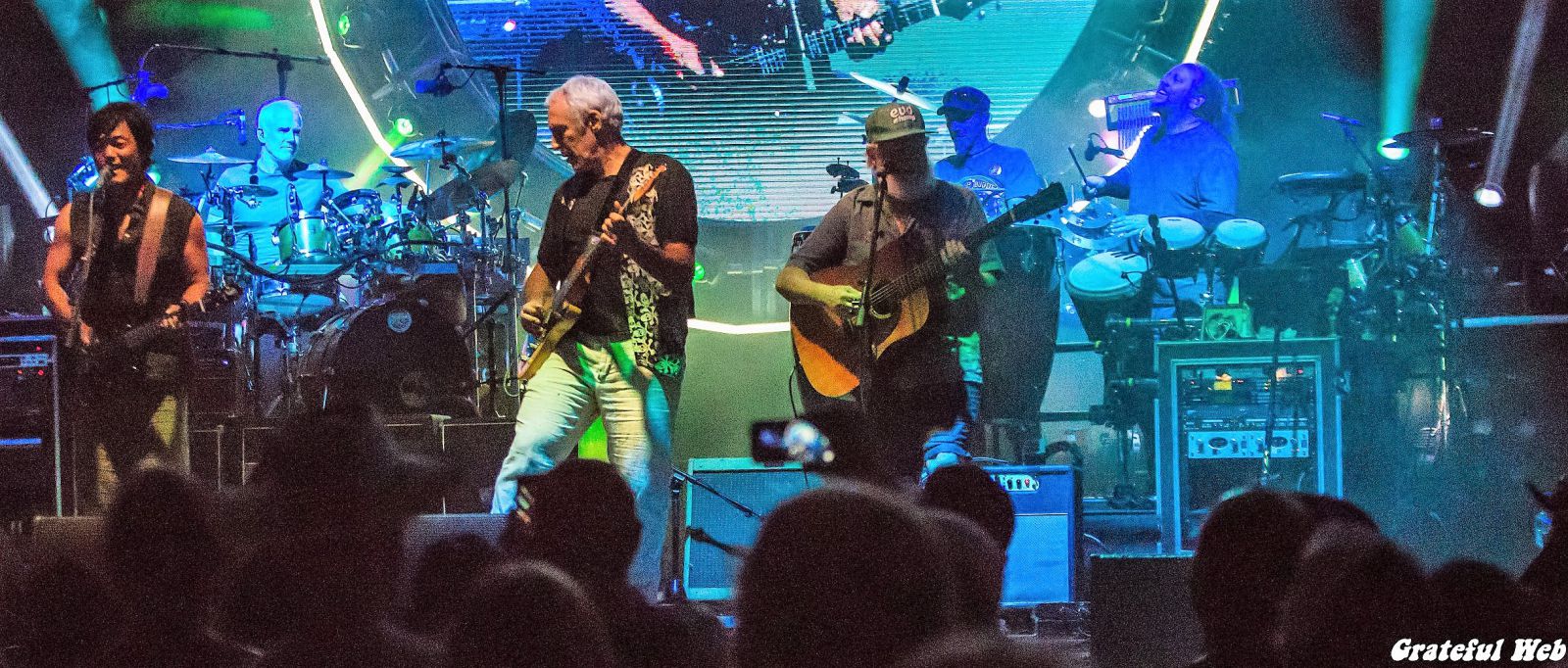 Over the course of the two concerts, The String Cheese Incident gave Eugene a healthy sampling of their multi-faceted and uniquely post-modern interpretation of the jam-band idiom. Playfully shifting, shuffling and manipulating crowd-pleasing styles like a doppelganger deejay, String Cheese continues to provide entertaining excursions to the outer rim.