There's something irresistible about the Infamous Stringdusters. Their ebullient enthusiasm and riveting musicianship completely overwhelmed the packed house at Eugene's (Ore.) HiFi Lounge on March 8.  The Stringdusters performed two invigorating sets of their distinctively expansive, new grass music and beguiled the enthusiastic crowd. They produced a bona fide ball, flooding the small venue with ecstatic musical energy that felt bigger than the room. The 'Dusters themselves appeared awed at times by the excitement. An affable, unpretentious stage presence only intensified their comprehensive appeal. Undeniably enjoyable, Infamous Stringdusters left Eugene buzzing and breathlessly smitten.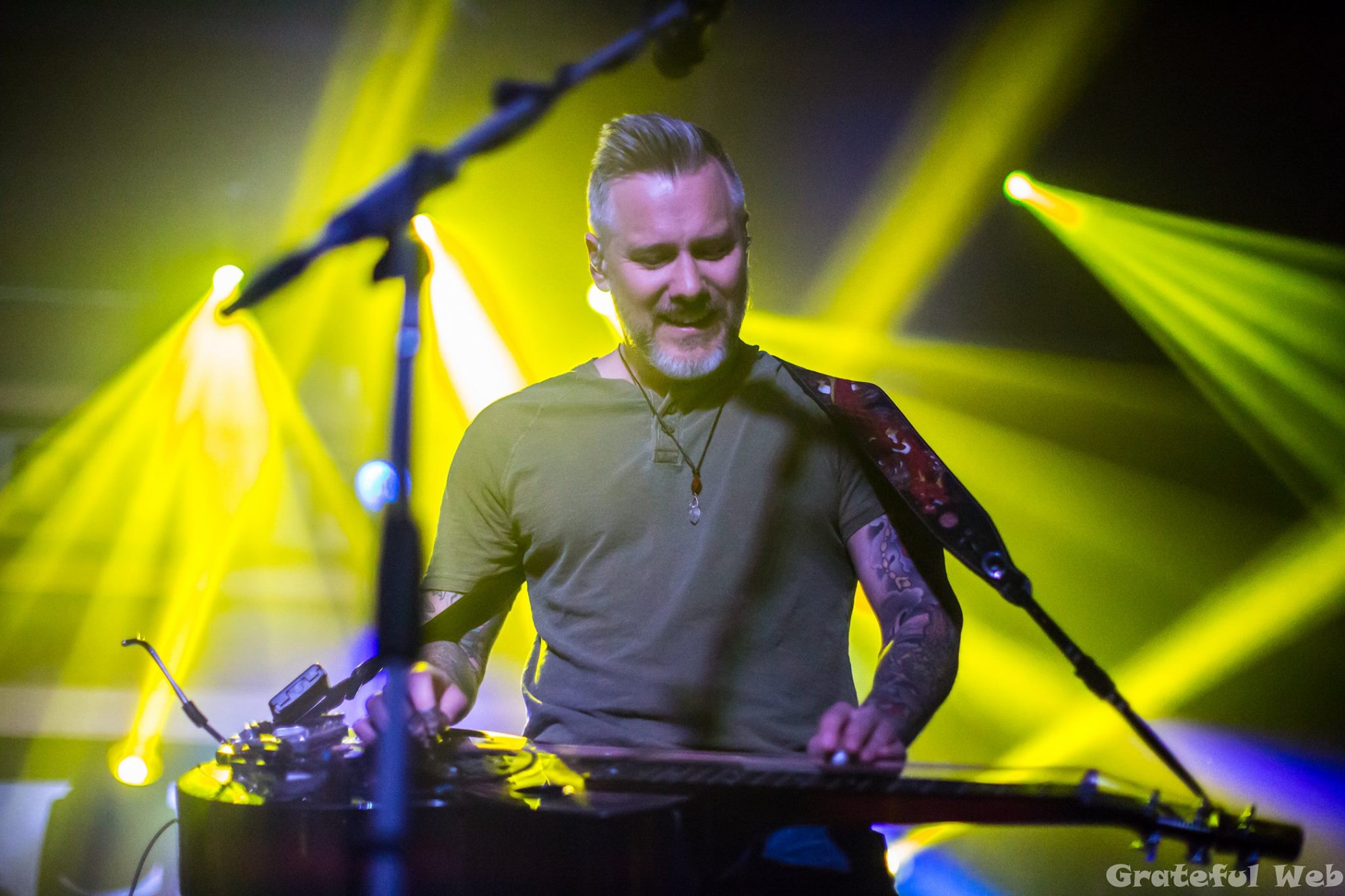 Nearing the end of their "Across the Great Divide Tour," which included an unprecedented five-city jaunt through Oregon, the 'Dusters found a thick vein of sensational form. Currently riding a career high after the exquisitely crafted and compelling "Laws of Gravity" won the 2018 Grammy for "Best Bluegrass Album," it feels like everything is coming together for this whip-smart, tireless and increasingly inventive group. Their performance at the HiFi delivered the skin-tingling thrill of witnessing something truly "great" happening, before expectation, pretension, the "business" or any other mortal impurity interferes. It was rare and beautiful. The Stringdusters have always been very good, but they've never sounded more certain of themselves, their superlative material or their potent recipe for throwing down. The close, raucous crowd sensed a "we were there" moment straight from the start, and the 'Dusters amicably obliged.
The show's second song, "The Place That I Call Home," was the first indication of the group's exciting growth. At this point, describing the 'Dusters as a "bluegrass band" is like calling a tiger a "cat." Their evocative soundscapes have nearly as much in common with Son Volt or even Sun Ra as they do with Flatt and Scruggs.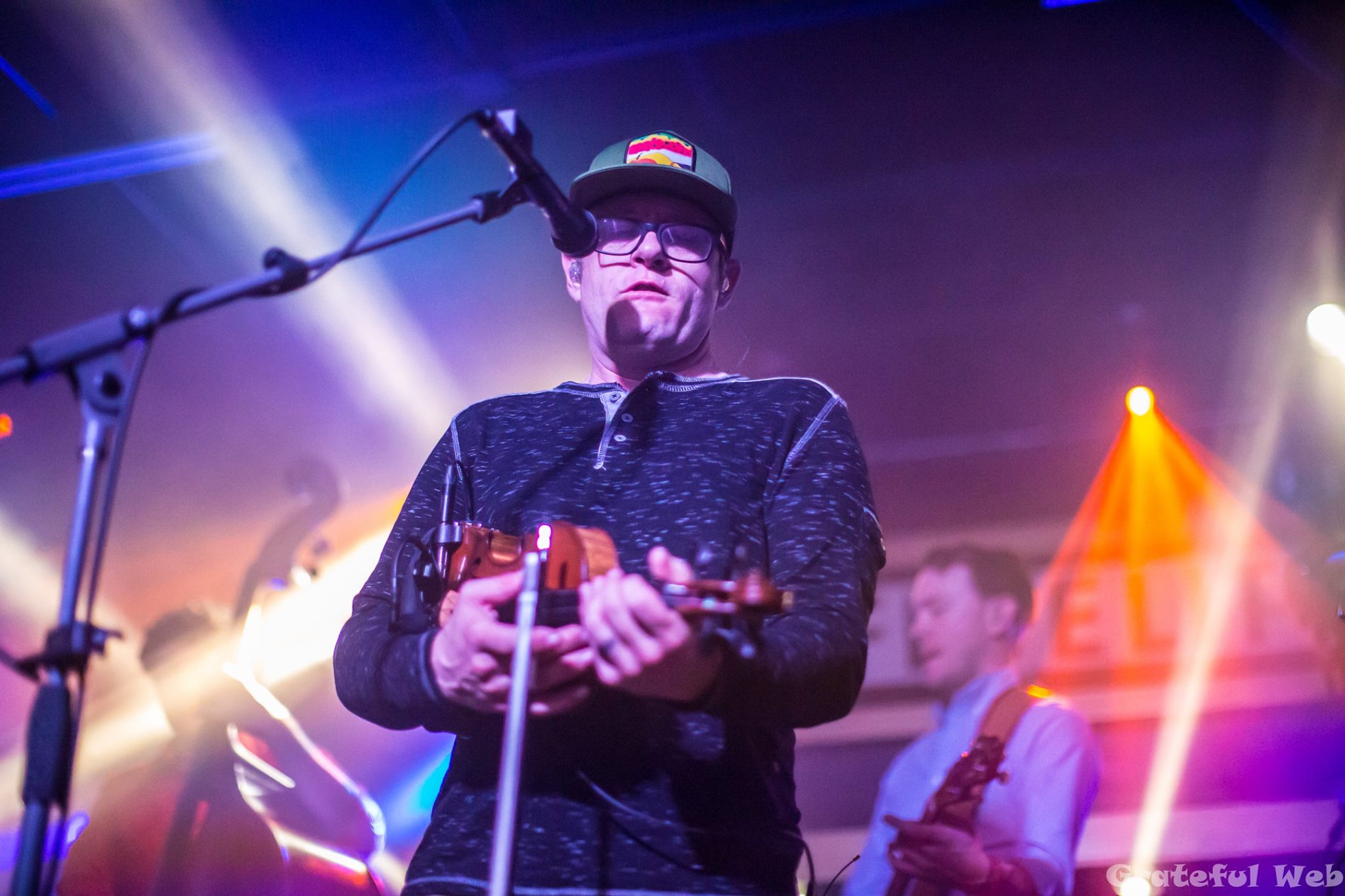 At the HiFi, "Home" sounded Nashville enough up front, but bristled underneath with swaggering rock-and-roll intensity. Jeremy Garrett's hickory smoked vocal recalled hints of Whiskeytown-era Ryan Adams, a familiar, bittersweet sentiment expressed with an aching drawl and dressed in torn, faded jeans. The song took off, gliding top-down along an open road, chasing Garrett's intrepid fiddle. Employing a multifaceted, post-modern style just as acquainted with Stephane Grappelli, Jean-Luc Ponty, Papa John Creach and Scarlet Rivera as Kenny Baker and Chubby Wise, Garrett carved a spiral staircase with jazzy, flowing, woodwind licks. The group's exhilarating instrumental interplay ascended weightlessly into something not altogether unlike the Grateful Dead's "Eyes of the World" jam, before emphatically returning to its countrified "Home."
The song and the Stringdusters sounded huge, bigger than ever before. It was as if they went away for summer and returned completely reformed as more muscular, mature versions of themselves. The Eugene crowd responded with an equally robust roar. Referencing a local Thai food truck parked outside the venue, one of the band members amusingly noted, "we've already gone from a mild to a medium."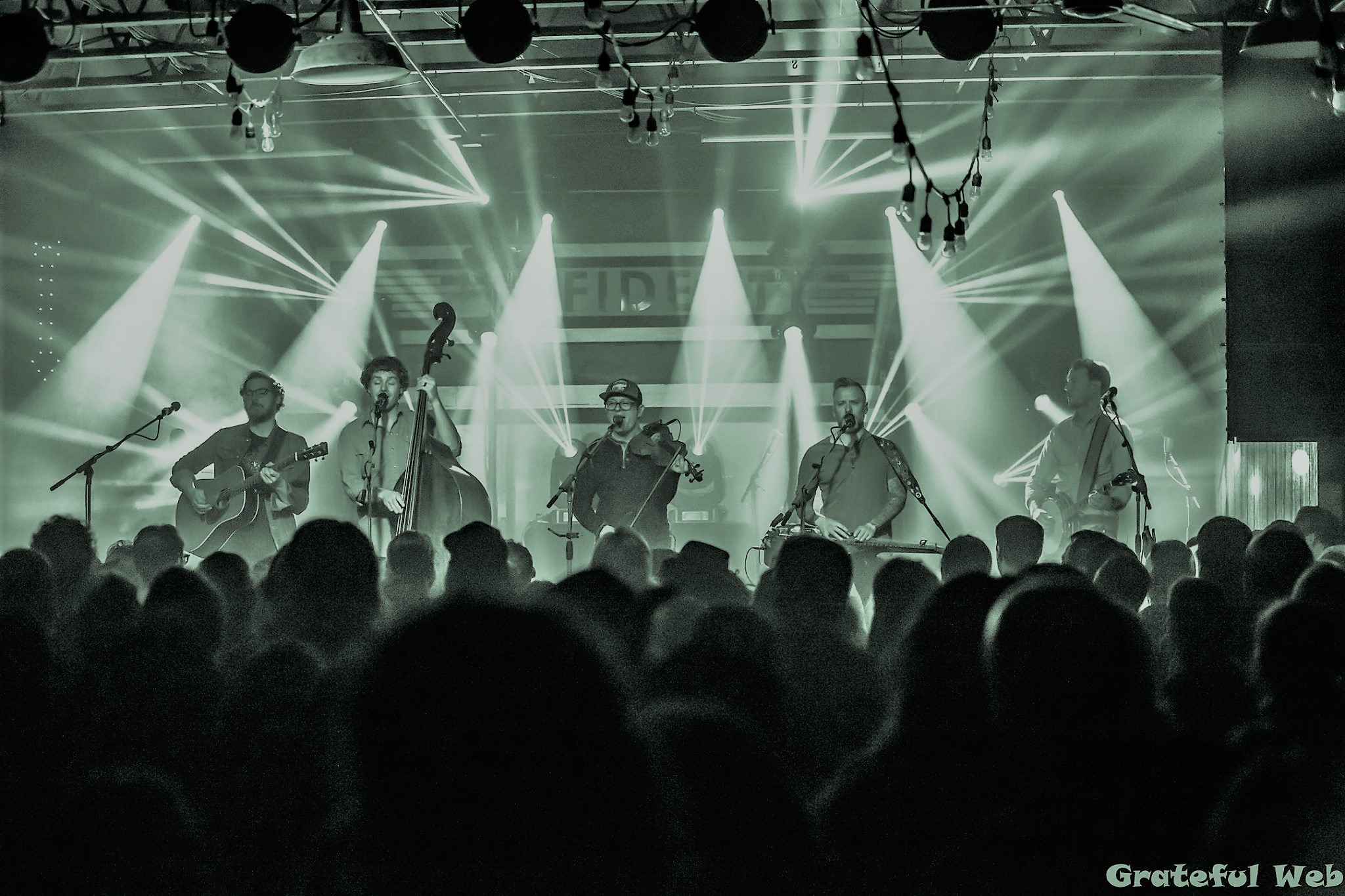 The 'Dusters have been turning heads in bluegrass circles since their 2007 debut "Fork in the Road," but they've continued to evolve, growing more confident and creative with each new studio release. There is an architectural quality to their music. You can clearly distinguish framework from foundation, structural and stylistic design. You can hear each individual member sawing fresh boards and nailing them together, constantly renovating, yet never weakening the rock-solid weight of the original underpinnings. They're building something indescribable, but sturdy and sublime.
"Soul Searching," another jewel from the Stringdusters' Grammy-winning record, showcased the group's startling vocal development. Known for beyond-and-back instrumental excursions, one of the most striking qualities of their Eugene concert was the 'Dusters' consistently remarkable vocal work. Garrett took another terrific turn on lead, enhanced by fine wine harmonizing from Travis Book and Andy Hall. Always blessed with multiple, capable singers, Infamous Stringdusters still cut their teeth by dusting strings. Hall, Book and Garrett's voices now sounded richer, more flavorful and dynamic than on previous tours. "Soul Searching" relied heavily on the power of the three singers to provide the song's emotional punch, and they delivered a convincing blow.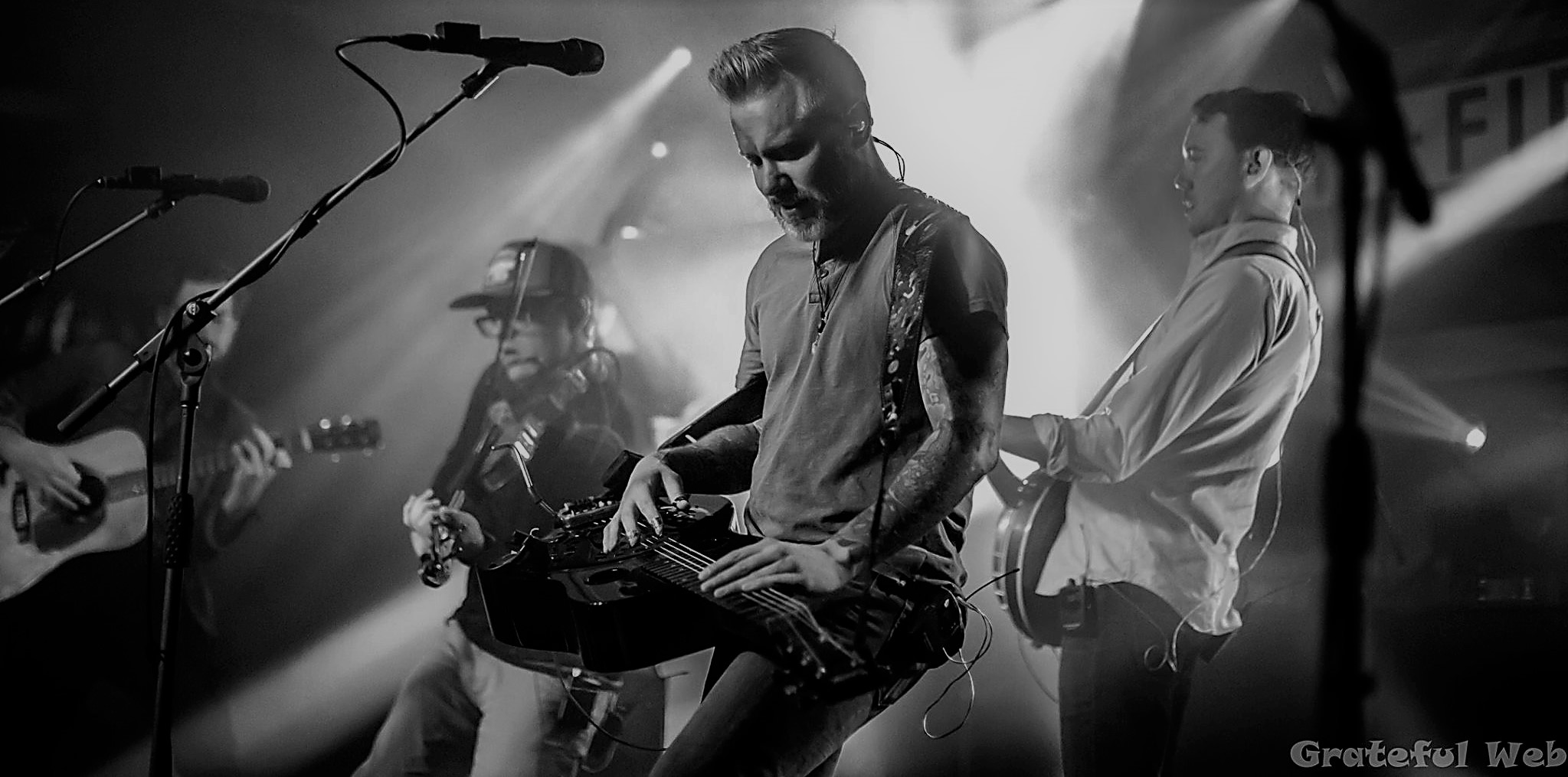 The Stringdusters continued to stoke the juiced crowd throughout the opening set, sprinkling in a few of their popular, well-chosen covers. They rolled out a tight-fitting version of the classic Allman Brothers' instrumental, "Jessica." This grooving beauty got the house bouncing and showed how surprisingly hard the Stringdusters can swing without any drummer. Hall plucked the sweet theme on dobro and opened the good book of Dickie Betts, while the rest of the group just scooted like hounds on a hare. Garrett found the scent and fiddled a foot-stomping path to guitarist Andy Falco, who tore off teeth bared and tail wagging in a bounding, lively gait. The entire rollicking endeavor was a pile of fun.
"Just Like Heaven" displayed the 'Dusters' extraordinary flexibility and offered another facet of their prismatic musical lens. Imagining the Cure's endearing 1987 hit as a folk song is a clever conceit. Infamous Stringdusters' ineffable brand of new grass blends ideas from delightfully curious sources. "Just Like Heaven" brilliantly intertwined nostalgia and new experience.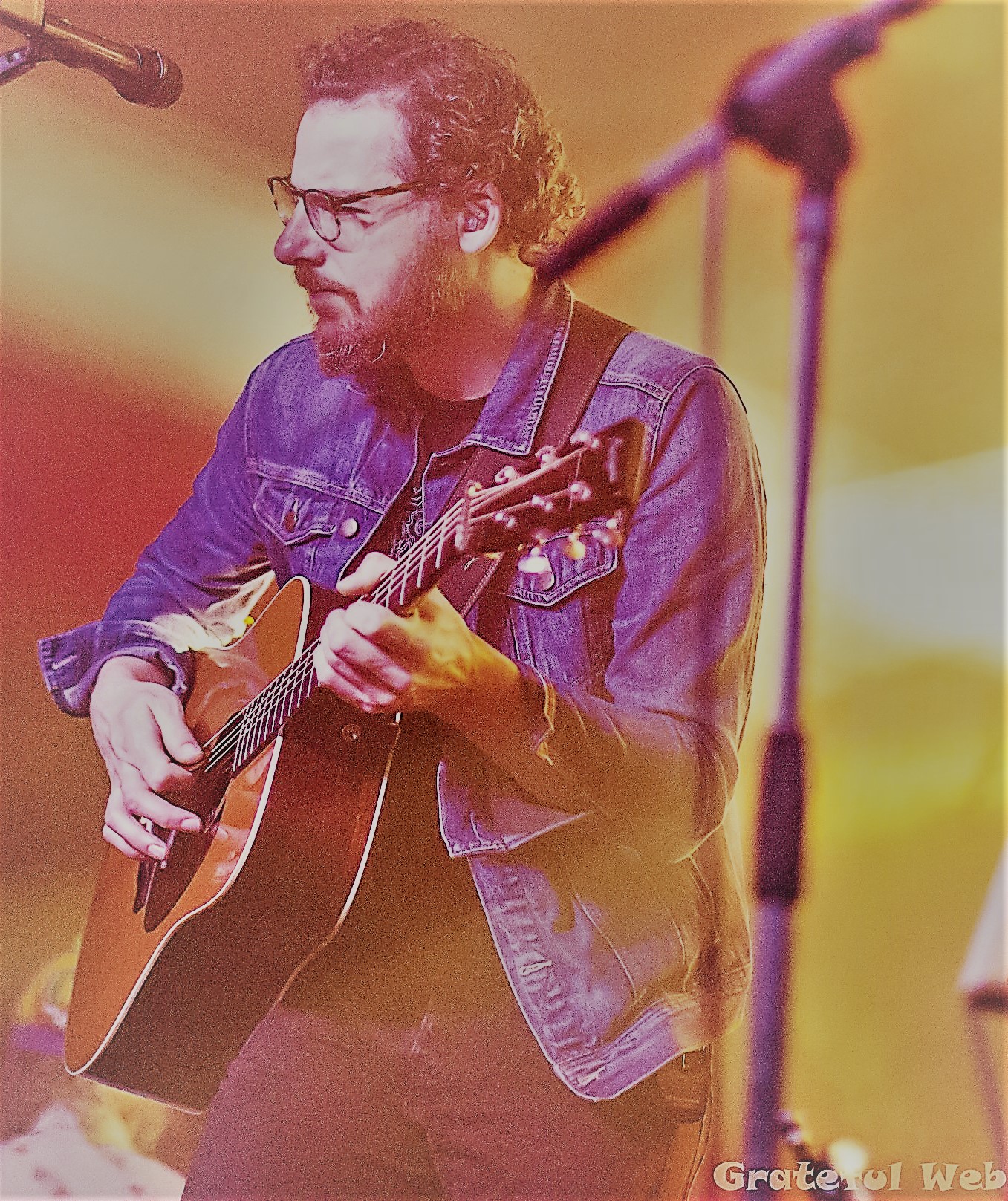 With a supple, acrobatic twist the 'Dusters turned from bubbly, British pop music to masterfully rendered American folk. "Deep Elem Blues" dripped with expressive connotations. It juked and jangled like a jubilee. The band played hotter than a habanero pepper and goosed the crowd into fits of delirious exaltation. They raided "Deep Elem," dusted it and made it shine with their Infamous glow.
"Machines," embarked on a mind-expanding instrumental odyssey that typified the group's all-inclusive adventures in genre-busting, where the blend is truly the thing. "Machines" expertly and extensively illustrated why Infamous Stringdusters have become a "must see" act. Their complex knot of intelligent, flawlessly played, bluegrass fusion is breaking new ground.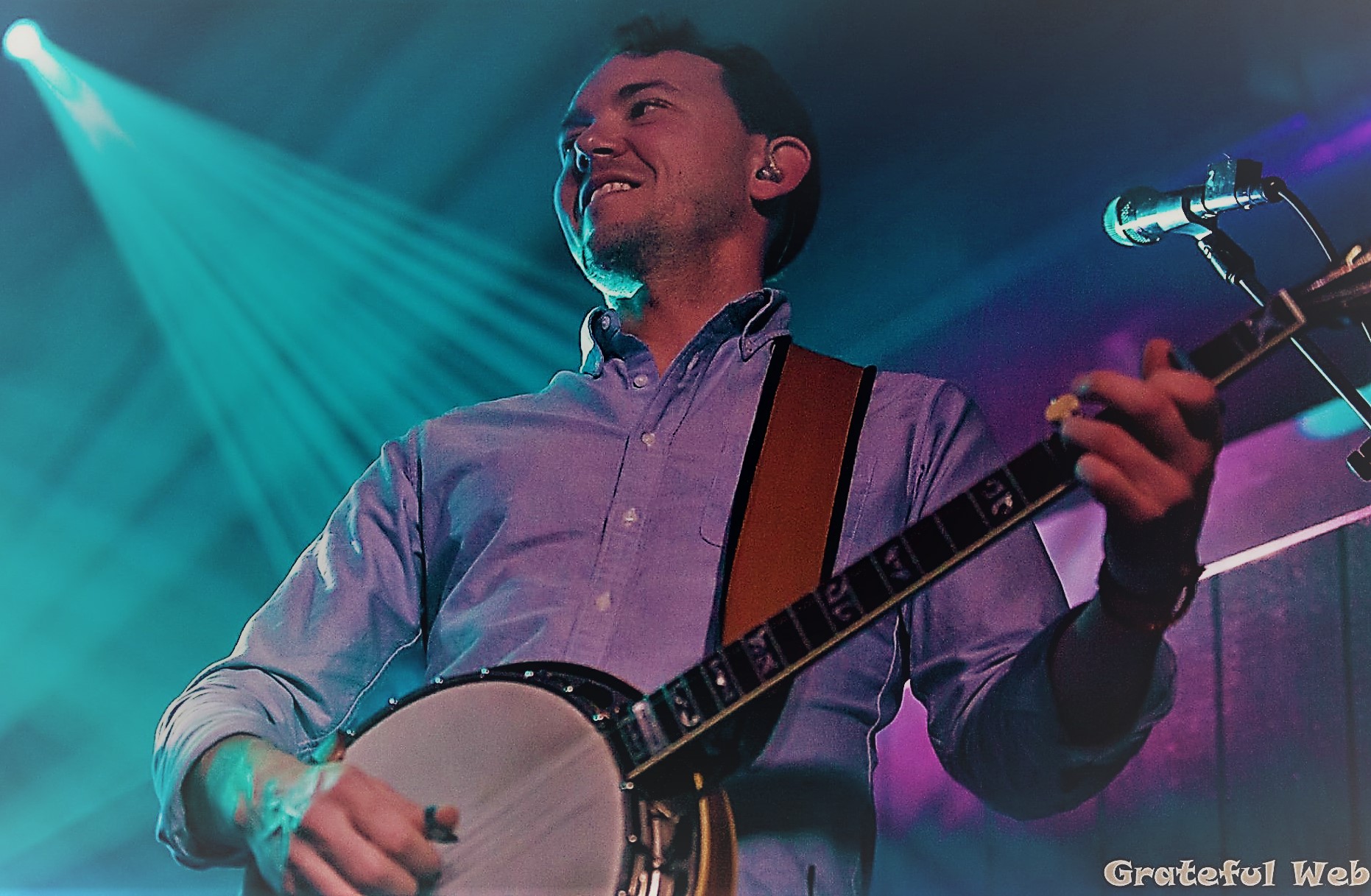 The megawatt energy of the first set kept right on flowing through the second with a generous helping of jam. The transitions between songs were inspired. The psychotic hillbilly romp, "Cluck Ole Hen," spun deliciously out of "See How Far You've Come." Chris Pandolfi's banjo strutted like a lunatic chicken while Falco, Garrett, and Hall chased the bustle around the barn. Pandolfi found a hole in the fence and started picking his way through as some strange manner of electrified space garble percolated from beyond.
Later, the 'Dusters struck a nerve with Buffalo Springfield's sixties anthem, "For What It's Worth." Intensified by reverberating context, the pitch-perfect selection powerfully melded music, message and moment together while setting off a metaphorical riot of "hell yeahs" and high fives. With each ringing verse, you could feel a shared sensation building and spread infectiously through the room. "Battle lines being drawn/Nobody's right if everybody's wrong/Young people speaking their minds/Getting so much resistance from behind." It wasn't quite a revolution, but it was pure rock-and-roll.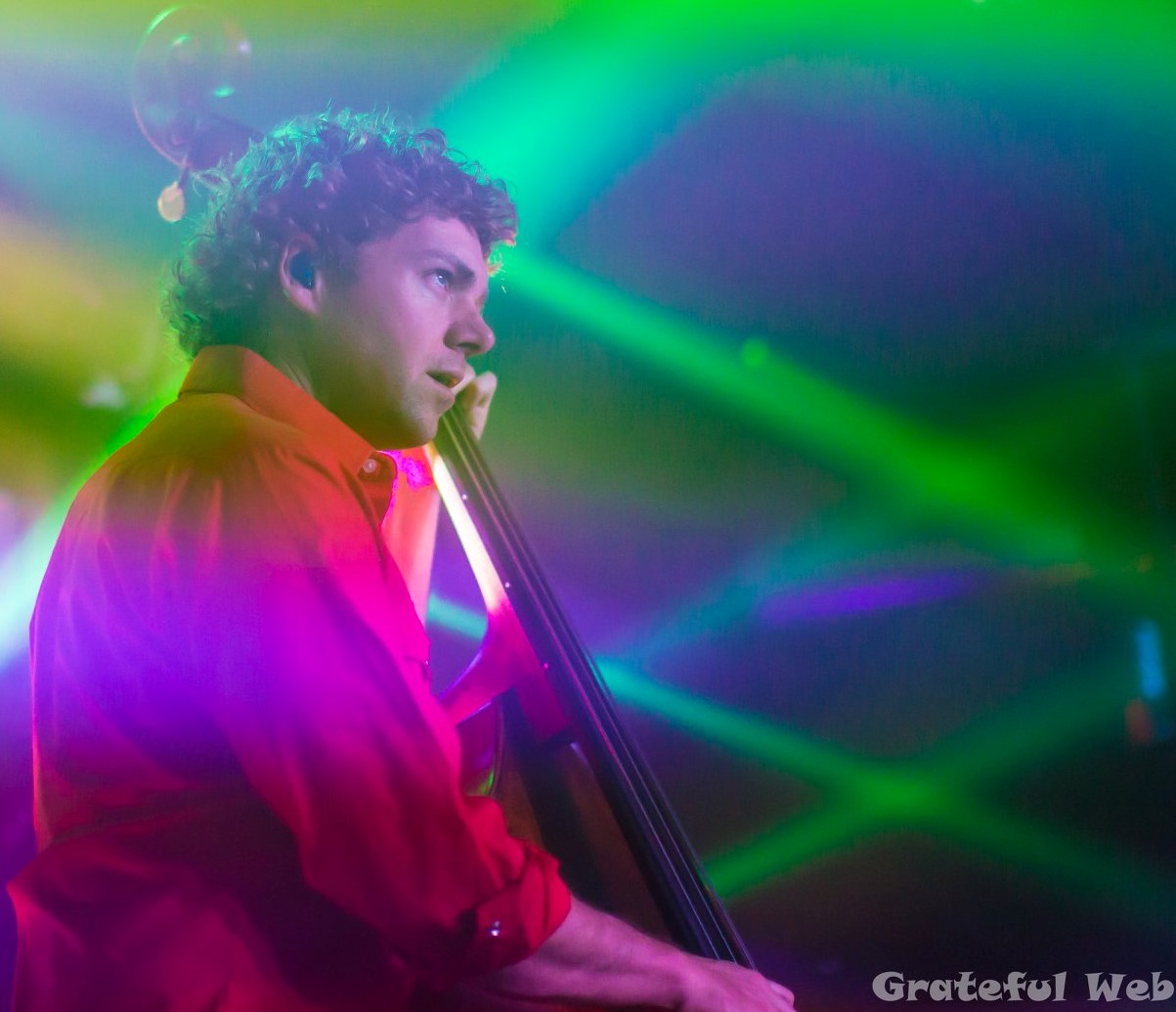 The embraceable, country-rock confection, "It'll Be Alright" followed and suggested hopeful, alluring possibilities, "Drive out past the city lights/You'll be feelin' better by midnight/A winding road will make it right/Go ahead it'll be alright." Midway through, the song escaped into carefree reverie, announcing the impending departure with a sumptuous "Terrapin Station" tease before sneakily creeping into a back alley-cat prowl that eventually became the defiant, fire-breathing "Don't Mean Nothin'." A sizzling, hoedown throw-down, "Don't Mean Nothin'" featured a healthy helping of Hall's tangy, baby-back Dobro and again lit the intimate HiFi with incandescent energy.
One magnificent highlight after another shook and psyched euphoric fans. There was a "Praise Jesus," purist pleasing "One More Bridge." The jaunty, streetwise Danny Barnes cover, "Wagon Wheel," exuded soulful, Southern charm. The mystical, Middle Eastern madness of the "No More to Leave You Behind" jam; the grassy, reggae scratch of "Walking on the Moon;" and the weirdly animated, cosmic mountain breakdown, "2001," all spun heads and made mile-wide smiles. You couldn't escape amazement. Perhaps the most "electric" acoustic outfit currently picking on the piping-hot, jam grass circuit, Infamous Stringdusters are plugged in and packing a high-voltage kick.