"Music has always been a matter of Energy to me, a question of Fuel. Sentimental people call it Inspiration, but what they really mean is Fuel. I have always needed Fuel. I am a serious consumer."
 Hunter S. Thompson.
After a twenty-year absence, Phish returned to Eugene (OR) on October 17th with some much needed Fuel for famished local fans ravenous for replenishment.  The legendary quartet did not disappoint, reintroducing a sophisticated, highly refined Phish 3.0 to a crowd who largely missed 2.0 altogether.  Masterfully unfurling two fairly orchestrated sets featuring both old favorites and newer songs, Phish delivered a simultaneously fresh and familiar show.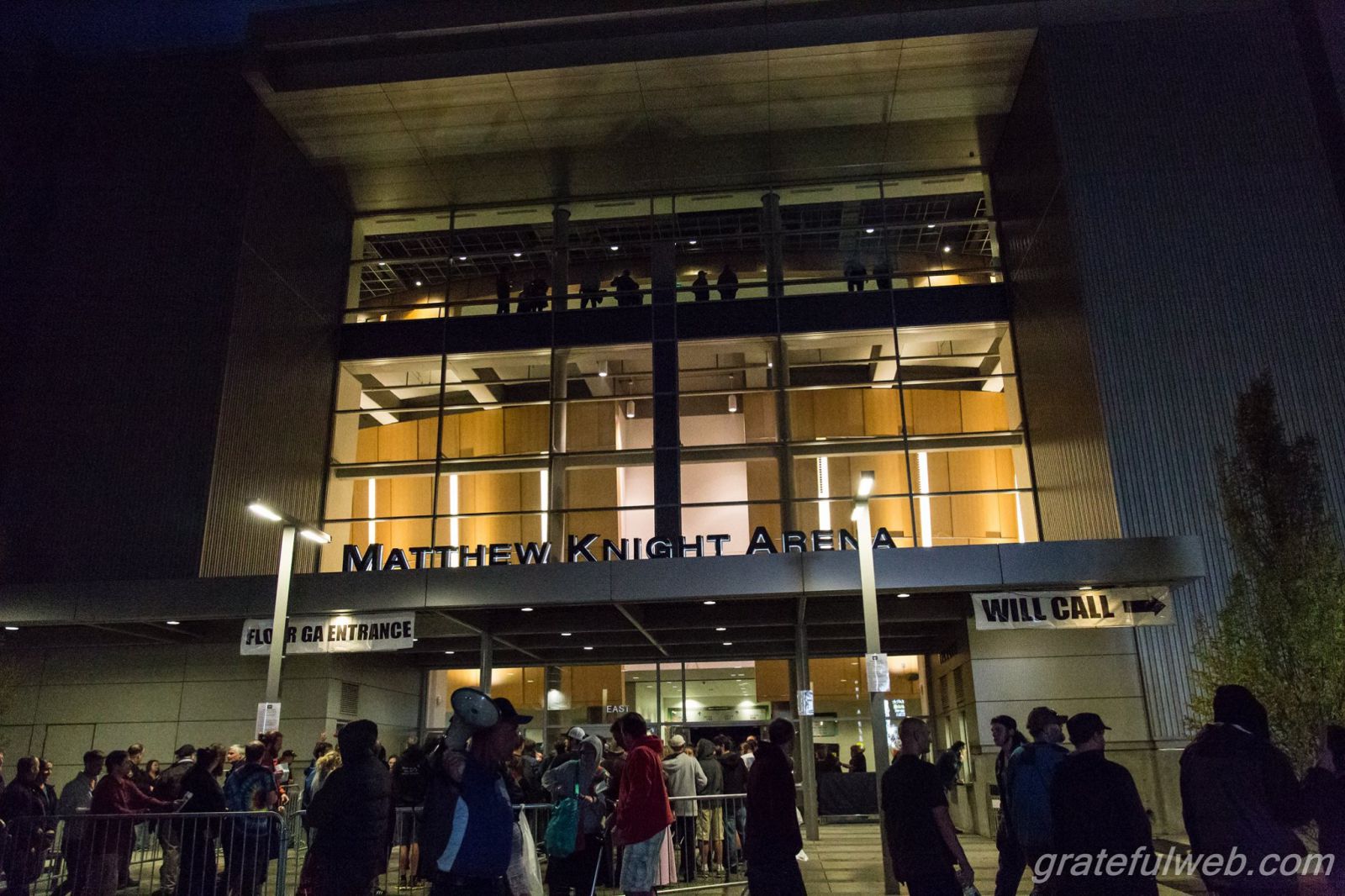 The Matthew Knight Arena concert was the first in a series of west coast engagements and continued the band's support of its most recent studio effort, Fuego.  The venue offered a surprisingly nice balance between convenience, spaciousness and intimacy.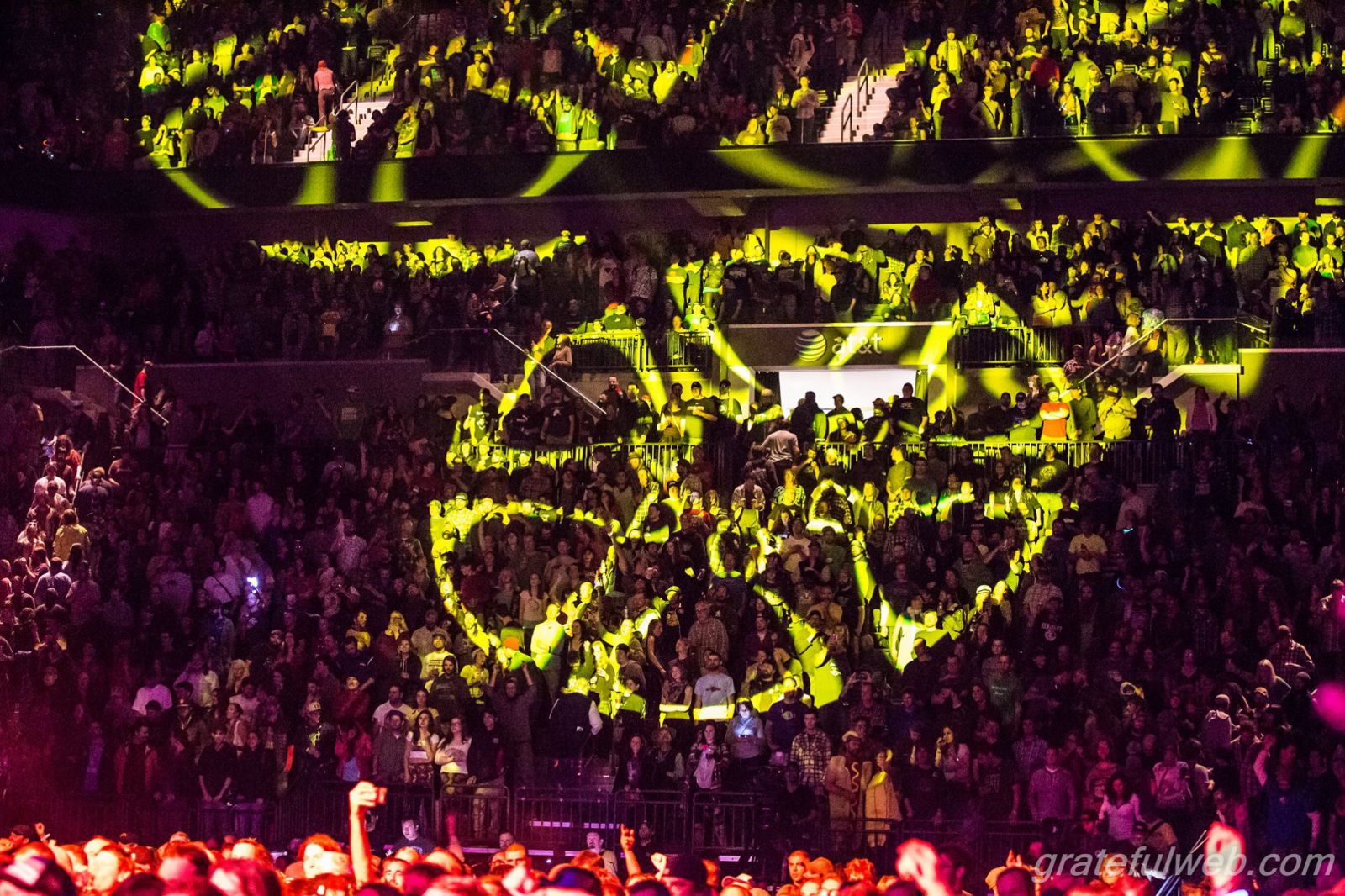 A crowd of approximately 12,000 eased into position (Oregonians aren't often hurried), and the band appeared roughly thirty minutes (and two decades) late.  They began quietly, but appropriately given the circumstances, with Waiting All Night from their latest release.  A lushly textured, soulful expression of yearning for something lost, this interesting new track grooved weightlessly, invoking aural flashes of an intergalactic space lounge, and immediately acquainted the audience with fresh Phish—a highly evolved species.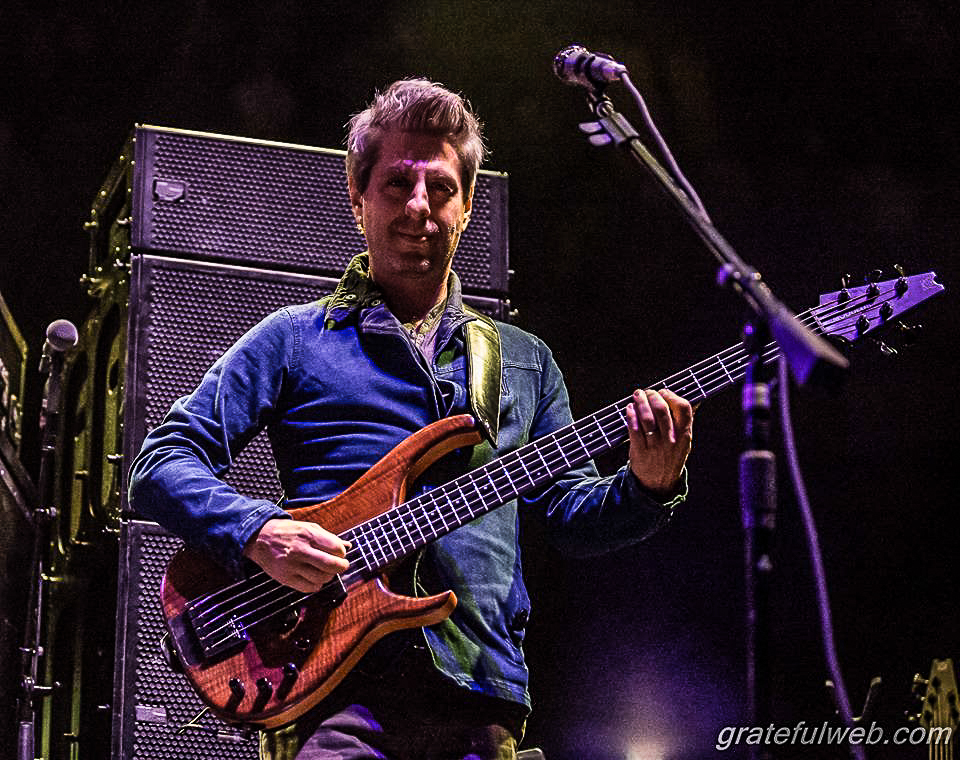 It is cliché and perhaps obvious to state, but no other term better describes how existing Phish compares to mythical Phish of the past than "maturity."  Undoubtedly, some of the frenetic, madcap energy of the early-mid 90's period is gone, replaced instead with a polished, more discerning and complex brilliance.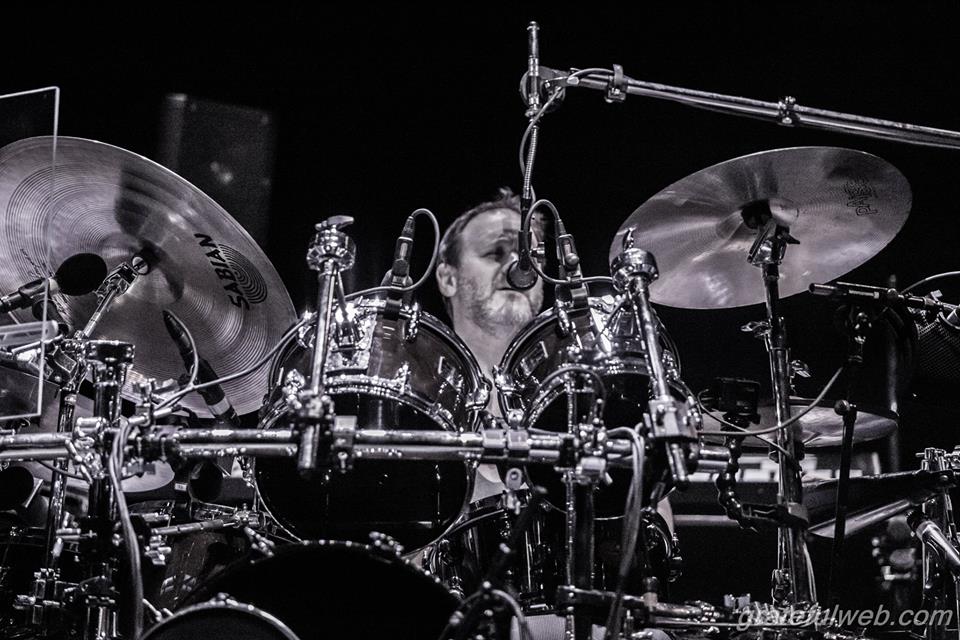 The first set continued with a bright, bubbly Free.  Vintage Phish lunacy abounds in this pleasant meditation on murdering one's spouse while cruising at sea, but added emotional complexity is evoked by the sincerity with which the band expresses a universal longing to be free.  The selection immediately invited Eugene's expectant crowd to "feel the feeling (they) forgot."
When a striding, self-assured Poor Heart ("Remember this?) galloped out next, it was hard not to wonder if someone was going through a breakup.   Perhaps the extended lyrical themes—loss, abandonment, perseverance—were intended for local fans surviving on Phish fumes still circulating their synapses from ancient burns.  In any case, the anthemic Sample in a Jar quickly followed and all was forgiven.  Phish ended the introductory, "let's get reacquainted" section of the show with a celestial Strange Design—"Can I bring a few companions on this ride?"
The energy generated from these opening songs was promising, if slightly muted.  All four members of the group were clearly present and each was contributing to a tight sonic weave.  Keyboardist, Page McConnell, was everywhere—organ, piano, synthesizer, vocals—often in the same song.  He was working well with guitarist, Trey Anastasio, and their instrumental interplay was complimentary, rather than competitive.  Phish 3.0 sounded like a more democratic union.  Page's parts were seamlessly integrated into the mix, and while oftentimes subtle, his increased and clearly defined role contributed exponentially to the sophistication of Phish's improved package.
There was, at this point, a distinct sense of having not yet arrived.  The expedition was safely and thoroughly underway, yet the destination remained teasingly evasive.  Bassist, Mike Gordon interjected one of his new songs, a crisp, chill blast of cosmic funkiness, 555.  This tune, while still gaining its footing in the Phish rotation, is already highly developed.  It doesn't yet feature a lift-off jam (though departure points exist), but Phish songs no longer require epic jams to be great.  The Triple Nickel was still a locomotive, churning on only six minutes of track. Gordon's popping bass-line, McConnell's filthy Hammond, drummer Jon Fishman's shuffling strut, sensational backing vocals by all of them, and Trey's sinister guitar-gasm made for a hell of a ride.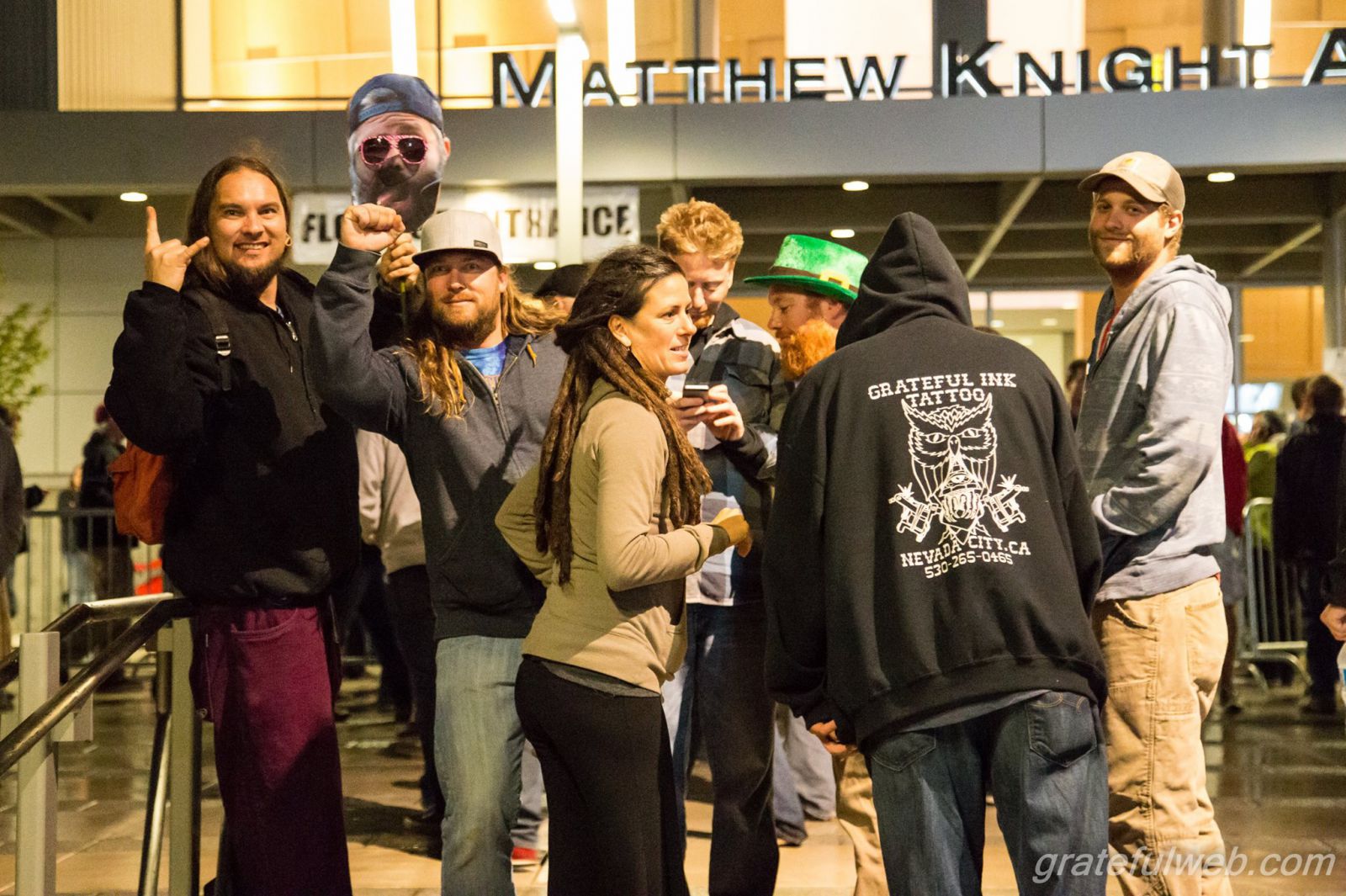 Bouncing around the Room initially sounded hollow after the richly textured propulsion of 555, yet by the time the round started, shivers of nostalgia were rippling through the crowd and sparkling, musical droplets were starting to fall from Trey's fingertips, then Reba appeared.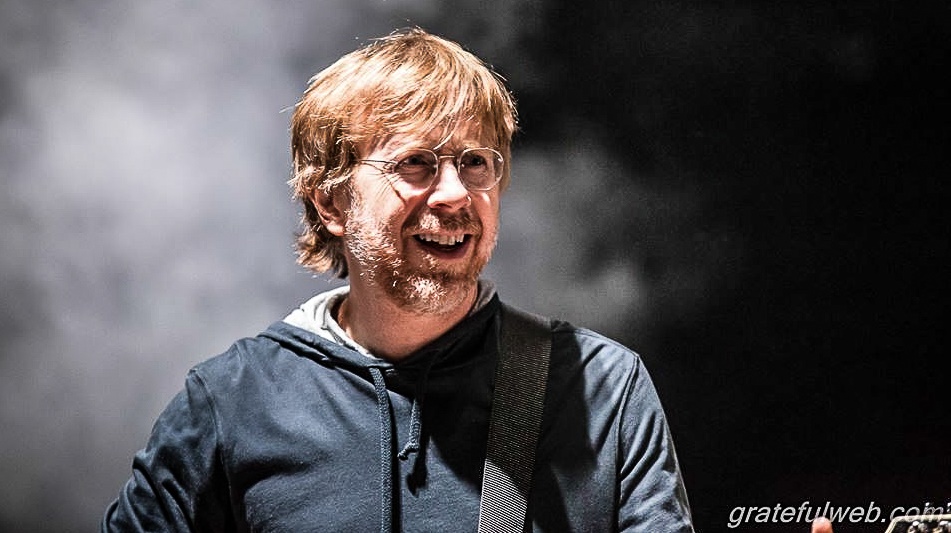 Any initial, first-show-of-the-tour hesitance was now replaced with determination as the band swiftly sped through the opening verses of this classic Phish vehicle and meticulously rendered a stupefying middle section before finally arriving at the show's first real, improvisational jam.  It began with McConnell and Anastasio reaching and encouraging, before Gordon got a hold of something and was equally heard.  All four converged into a floating, whimsical, ocean breeze kind of vibe, suggesting more pleasant moments ahead.  After a relatively abbreviated foray into the stratosphere, Phish returned to Reba, whistling and triumphantly singing the haunting refrain—"Bag it, tag it, sell it to the butcher in the store!"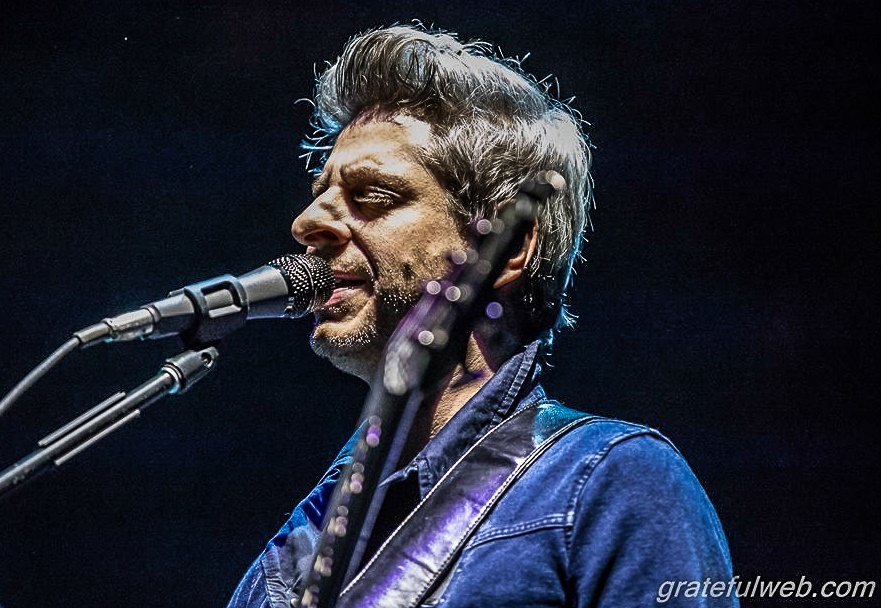 Both performers and patrons appeared to be feeling good about things and one of the concert's better stretches continued with a luminescent Roggae.  A loping, mystical masterpiece, and one of Phish's more Grateful Dead-like compositions, Roggae swirled wonderfully, uplifting and profound—"If life were easy/and not so fast/I wouldn't think about the past."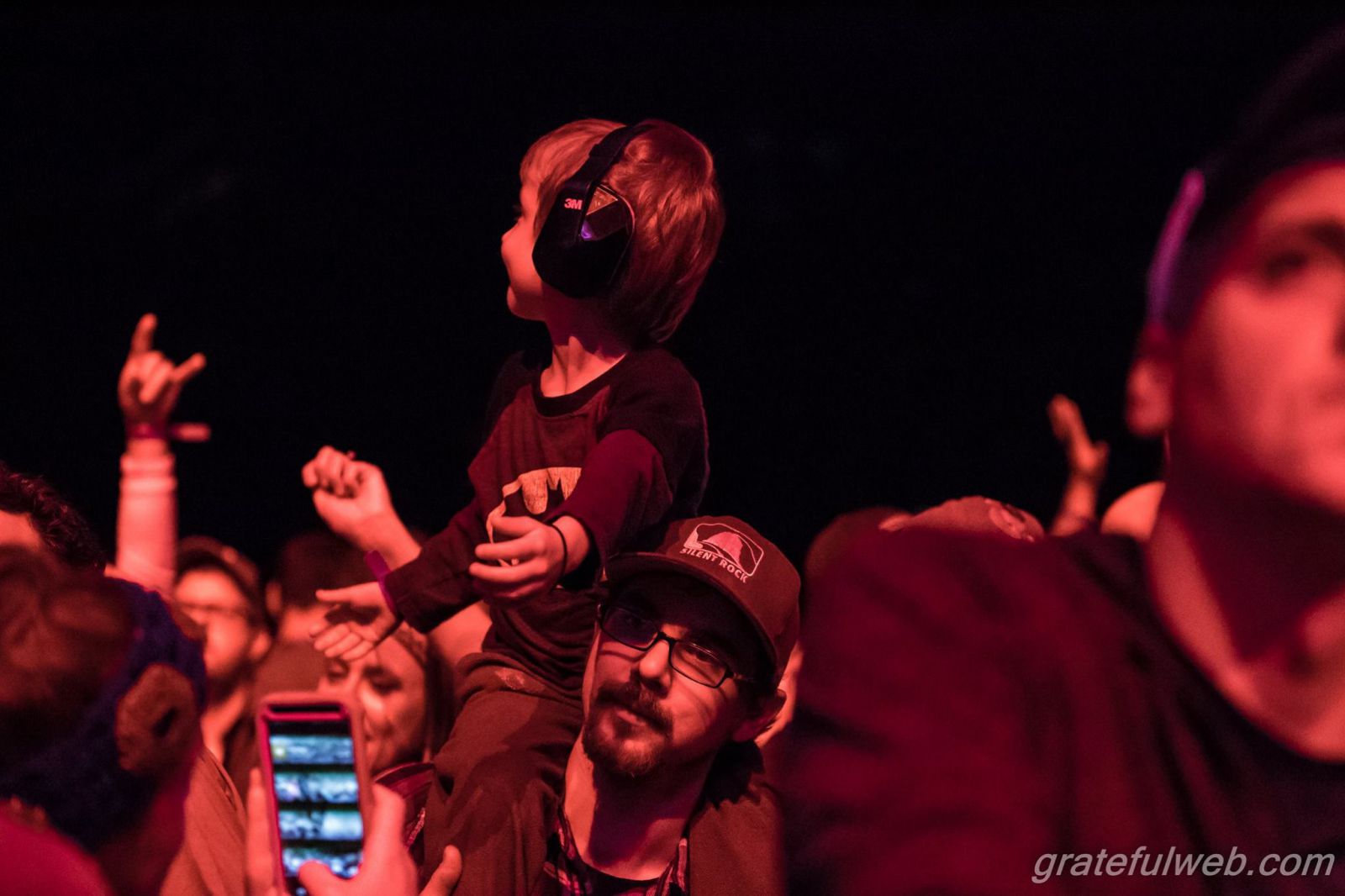 The six-stringed strut of Simple reiterated the timeless, unadorned essence of Phish—"We've got it simple/because we've got a band."  The show was still climbing and building, but both audience and performers were now suitably primed with premium, high-test Fuel.  Inspired instrumental interplay from all four members ushered Simple through its climactic ascension and quietly out of the building before leaving the crowd to contemplate the ominous, otherworldly throbbing of the impending Maze.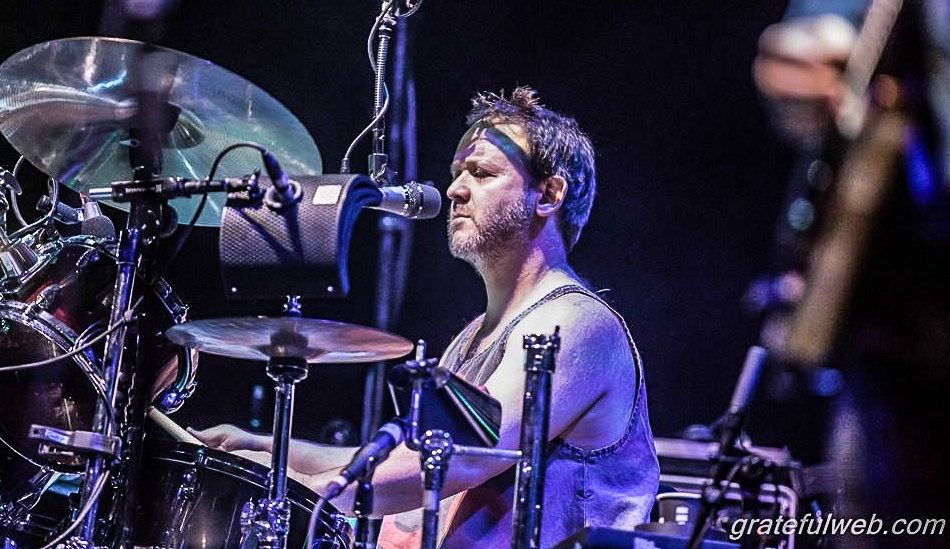 Maze is one of those touchstone Phish songs that can deepen the lasting impression of a typical show.  It's equally mammoth and succinct.  It's a transcendent, psychedelic rabbit-hole of a song.  It creates a complex aural architecture, subterranean passages, alley-ways and avenues paradoxically leading both inward and out, until—"You've lost it!  You'll never get out of this maze!  Never get out of this maze. Never get out of this maze."  Eugene's compact yet daunting Maze featured sick, Jimmy Smith-style organ from McConnell punctuated by Trey's clamorous slashes, strange rumblings from Gordon's basement, and Fishman's persistent tap, tap, tapping; before it was gone, replaced by the ironically lingering, Squirming Coil.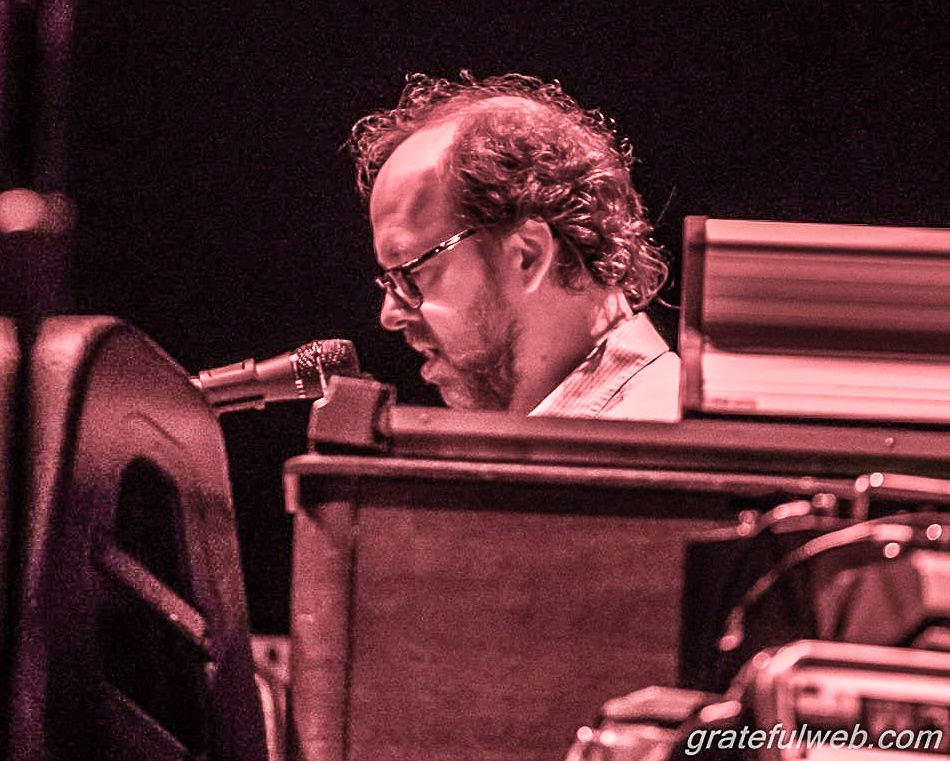 Page contributed mightily throughout the first set, and the closing Coil was his reward.  It was classic Phish, satisfyingly familiar, yet fluid, ungraspable and oblique.  Gordon's bass work stood-out, lending a vibrant pulse to the lilting melody, and amply assisting McConnell's launch into the piano-sphere.  The set concluded with the spotlight focused solely on the band's keyboardist, who thanked the fans and acknowledged the long absence before indicating a return, at least for a second set.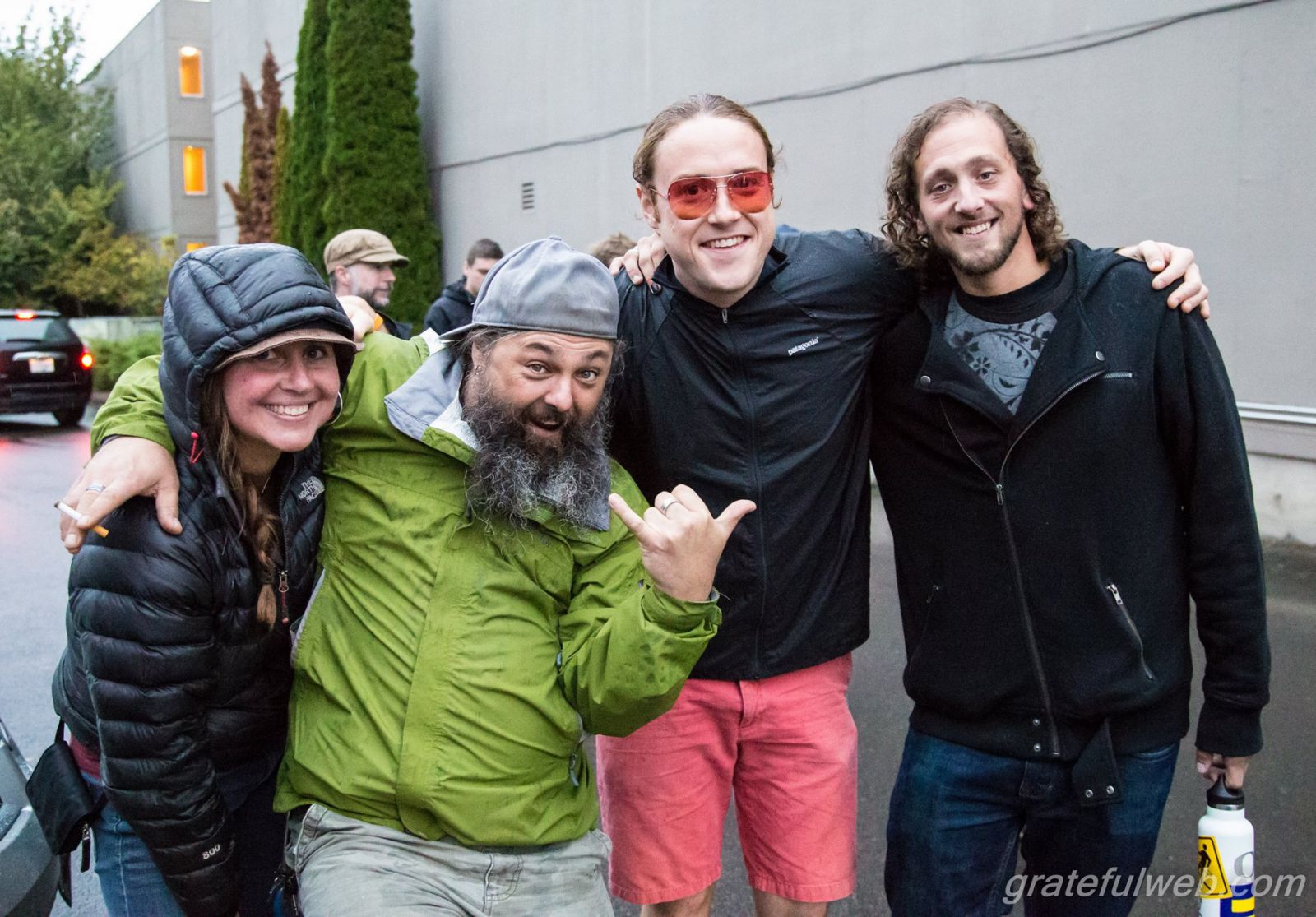 Most patrons were hoping for more improvisational jamming in the second set as Phish primarily allowed their songs to speak for themselves during the solidly played opening segment.  They hadn't really needed to "make the jump to light speed;" the ship was steadily cruising.  Now, customarily, the fans prepared for deeper waters.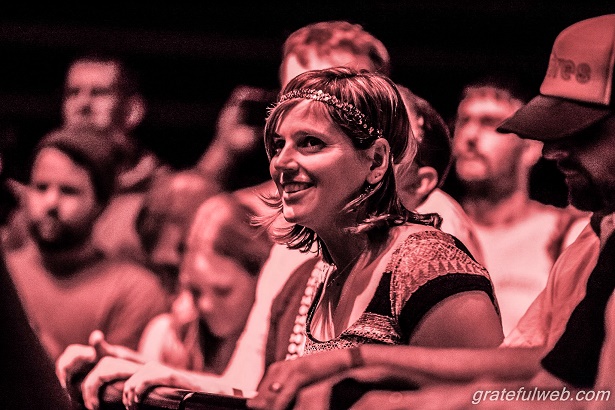 After a reasonable break, Phish reappeared with Carini, a dependable second-set fire-starter, and began exploring a less charted section of the map.  They set sail in earnest, eventually locating a vaguely middle eastern port, augmented by whining, synthesized reeds, and then they tacked again, liquefying into Plasma.  Not surprisingly, this high-energy TAB thriller presented an opportunity for the guitarist to stretch.  Soaring away from atmospheric space jazz, Anastasio invoked rock-star fireworks to bemuse and delight the Eugene crowd.  Another opening appeared, coursing with electricity.  Gordon's bass was sneaking springs beneath the floor and bouncing, while Fishman's percussion percolated tribal earthiness.  McConnell again squeezed all manner of electronic weirdness into the fray and a fair amount of hot piano as Trey simply ripped what remained into shreds.  It was surprisingly Phish's first live performance of Plasma, though it certainly didn't sound like it.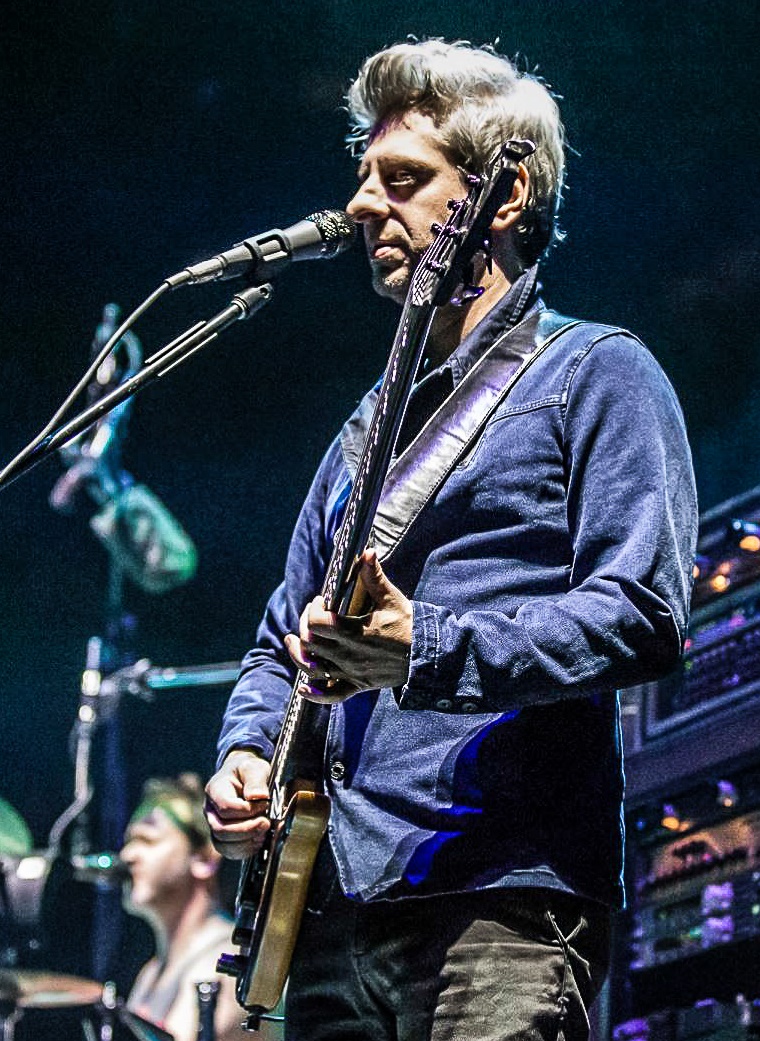 The ensuing Farmhouse demonstrated the band's increased ability to maintain high energy even at a slower tempo.  They played the song lovingly, coaxing an effervescence that sustained high spirits while still easing things down.  This comforting calm set the stage for McConnell's fascinating new track, Halfway to the Moon.  Another tune that swings and swirls more than it rocks, Halfway is a stylish, modern pop song, not terribly unlike something you might hear from Ben Folds.  Trey still seemed to be figuring out what to do in this one, and his contributions pushed the song from a dreamy, lonely nightclub number toward a more traditional space launch.  Another intriguing new composition, Halfway to the Moon is rife with interesting possibilities.  For Eugene, it was just a strategic pause before the show's climactic denouement.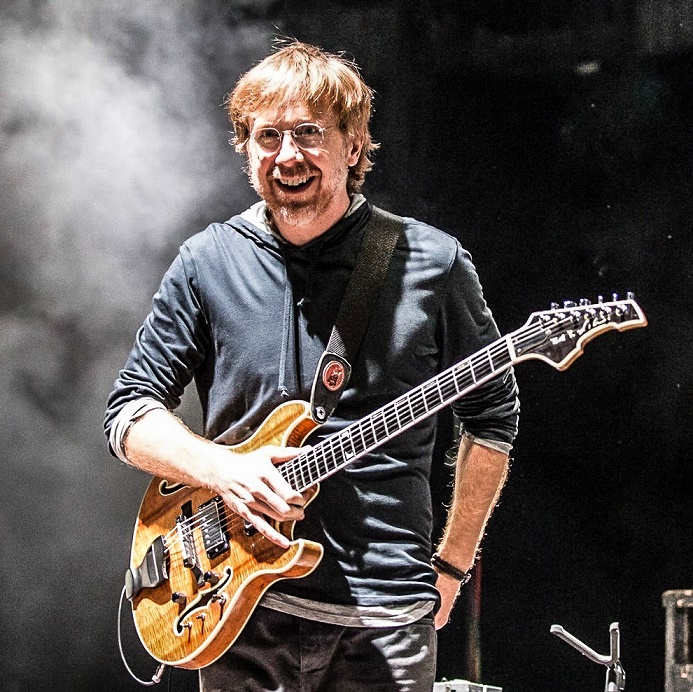 It began with a sizzling, crackling Twist.  Trey would have his way and Phish would start to employ their interstellar overdrive as Twist oozed into a smoking, Latin, low-rider groove, culminating in the familiar Oye Como Va tease, before returning to Twist again.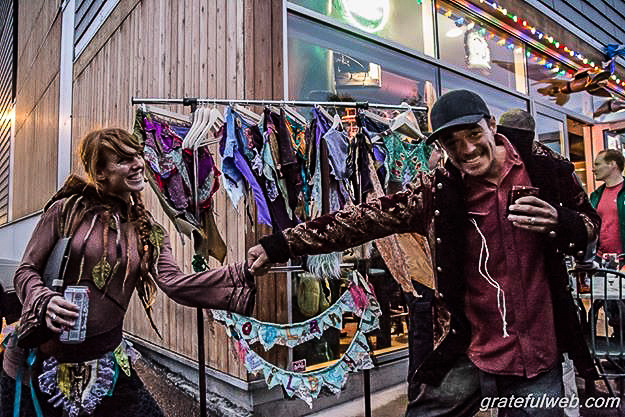 After a brief contemplative pause, Phish furiously started chewing on the maniacal Talking Heads track, Cross-eyed and Painless.  Cover songs are always a consideration at Phish concerts and this was a top-shelf offering.  Fishman provided a quite serviceable account of the lead vocals and the band did not stray too far from the original structure of the tune.  Instead, they worked it—up, down and sideways—using it to flaunt their virtuosic layering of sounds.  Cross-eyed created the Vulcan mind meld, locking each member of the band and audience into a tight, psychic grip.  Phish first established a pulsating, sticky, thick funk before drifting toward the ceiling, peeling back the roof and casting Close Encounters-like messages toward the stars.  Screaming whale songs and fragments of Tomorrow Never Knows jubilantly circled the refrain—"still waiting"—and then there was Hood.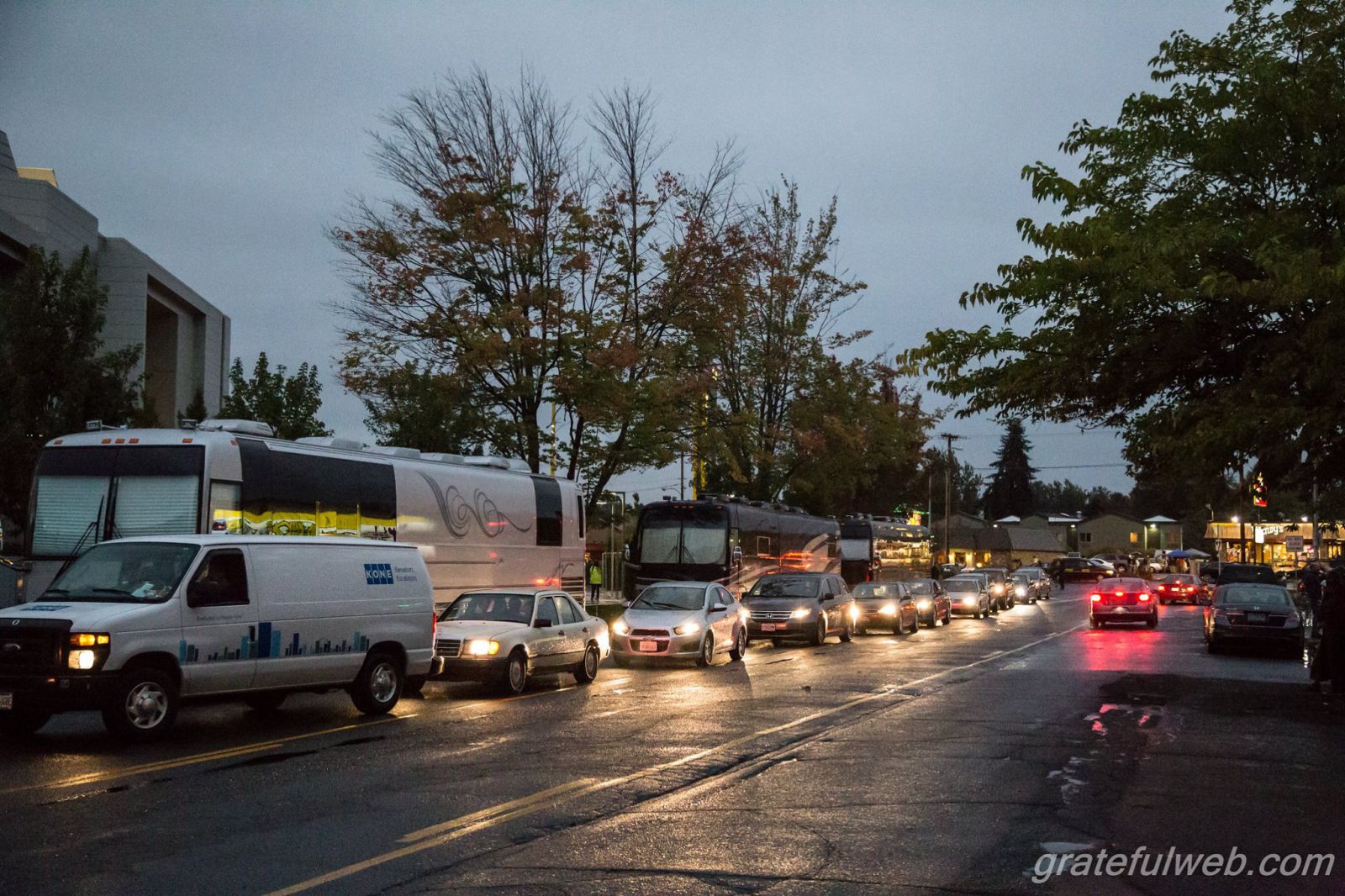 Harry Hood, a cornerstone of the Phish catalog, has served as the springboard for countless legendary Phish jams.  It is a perennial crowd favorite.  The well-received version performed for Eugene was beautifully crisp, powerful and crystalline, as though Phish were rendering a constellation inside the arena rather than simply rocketing us to the stars—"You can feel good (feel good) about Hood!"  A dependably rollicking Rocky Top crowned the peak proper, and Phish exited the stage.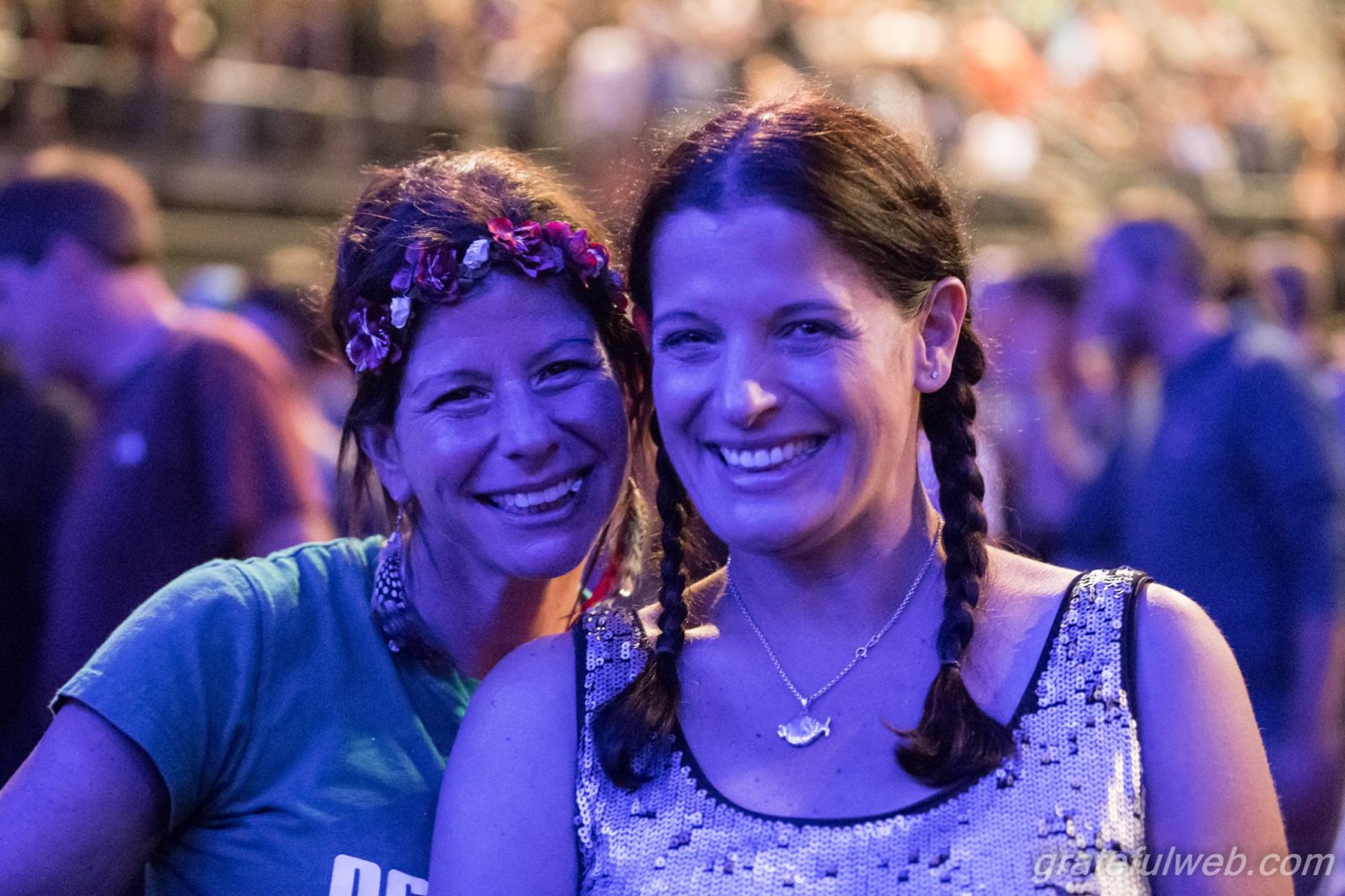 They returned for a three-song encore, starting with another new track from Fuego, a stirring, languidly paced, Wingsuit.  The song's soft emotional tone stunned the celebratory crowd somewhat, but it was played elegantly, and respectfully, if not emphatically, received.  Next, Page became the focal point yet again when Trey introduced Sleeping Monkey by saying "not many people know this" but Monkey is McConnell's "favorite song."   To which Page responded, "I didn't know that."  Anastasio added, "I would say we're playing this song for you (Eugene), but we're not playing it for you, we're playing it for Page."  The adlibbed stage banter contributed to the friendly intimacy of the performance and suggested Phish had missed Eugene too.   The hilarity continued throughout the loose Monkey, and the enthusiastic crowd even contributed a verse in fine voice, "for Page."  At last, the Mighty Quinn arrived, to lead one final frolic before sending the juiced, buzzing pilgrims on to their next adventure.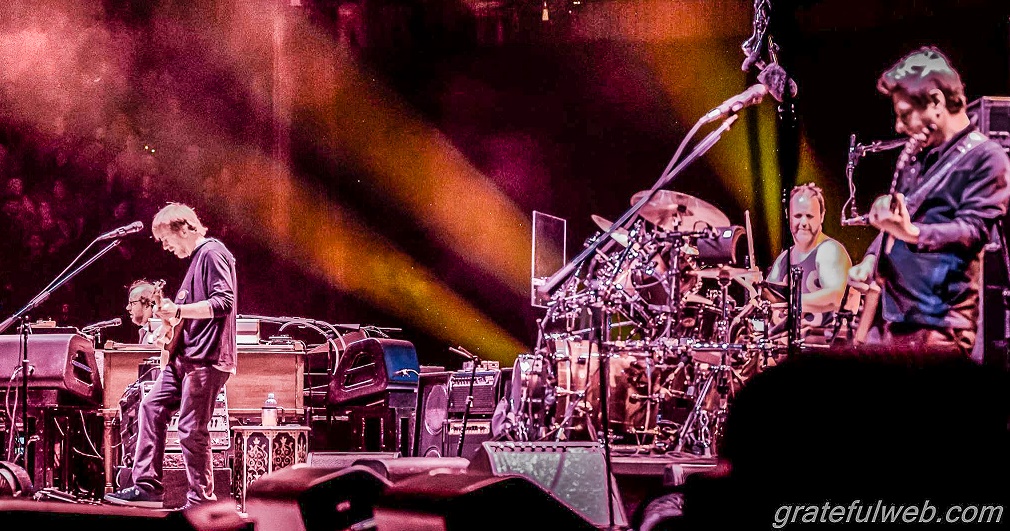 Phish are clearly not standing still.  They are continuing to evolve.  The long drought between Eugene performances only emphasized this realization.  Their new songs are exceptionally evocative, engaging and deliciously fresh.  Phish appeared energized in Eugene.  It is impossible to distinguish the quality of any individual member because they collectively played so well.  The show may have lacked the spontaneity and sustained, exuberant lunacy of past Phish concerts, but it still packed a punch.  The performance was structurally solid and covered a complex spectrum of material.  The band effortlessly produced a super-concentrated, epoch-spanning, sleek and vibrant Phish.  Looking and sounding inspired, Phish 3.0 have reloaded, refueled and embarked on another trip.