It was another fun filled weekend of music in Denver, but I chose to be at the funkiest concert in town. This was the second night of this bill, and there were virtually no openers in this show. All three of these musical acts are headliners, which made this show a no brainer for me. I knew this show would be great because I have seen all of these bands several times, but never before like this. This was the best that I have seen all three of these acts perform. There was music at all times even between sets. I love the idea of a constant dance party without a lot of standing around.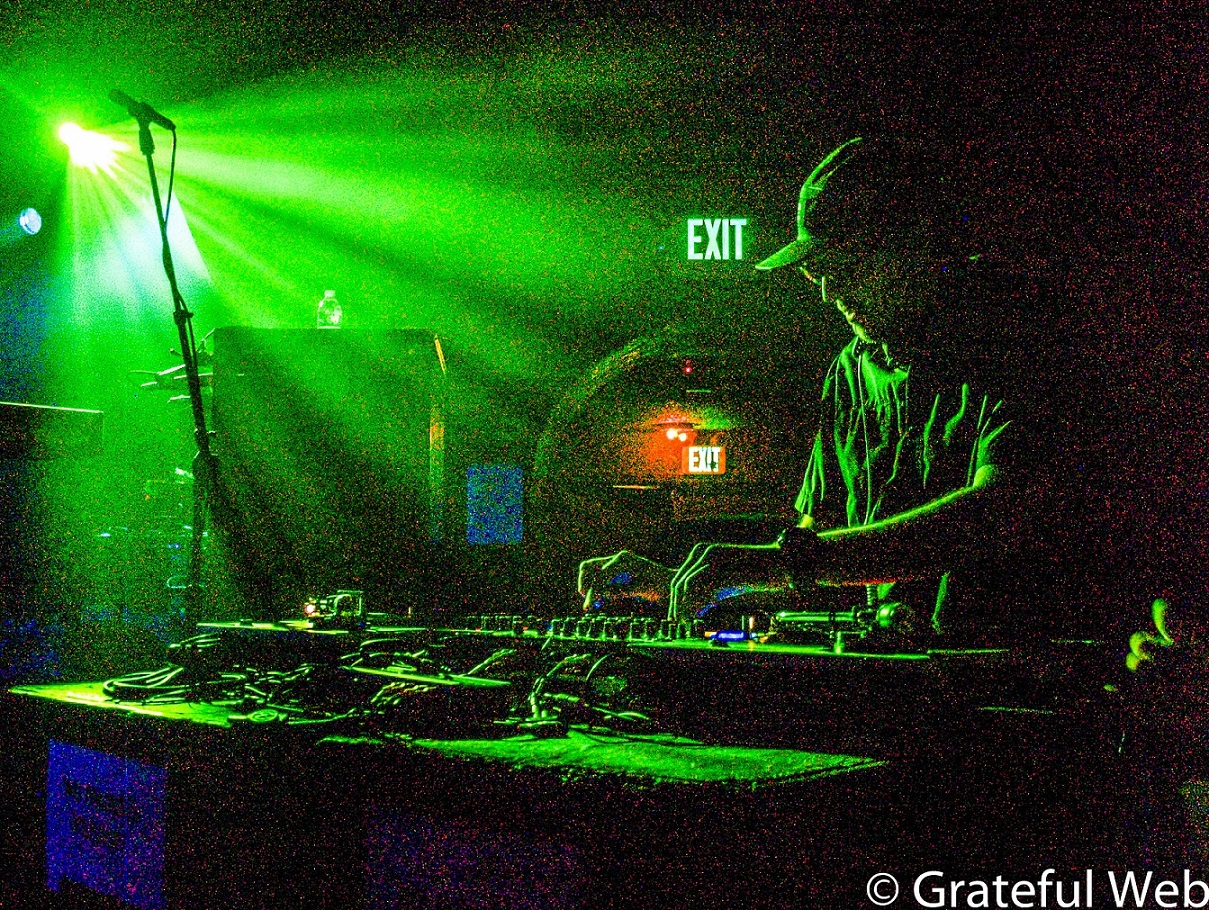 DJ Russo started the night off right with a timely introductory welcome message from Dr. Martin Luther King Jr. Only five days after his holiday, DJ Russo kept his set relevant. I saw his set about a month ago at the same venue, and the music that he spun was completely different. The amount of music and positive energy that he emits makes people want to dance. The old school funk and scratching was the perfect way to warm us up. Russo continued to play serious funk throughout his set, and one of the last songs that he played of his first set was Dizzy Gillespie's Manteca mix mostly recently made famous by Phish's cover of it.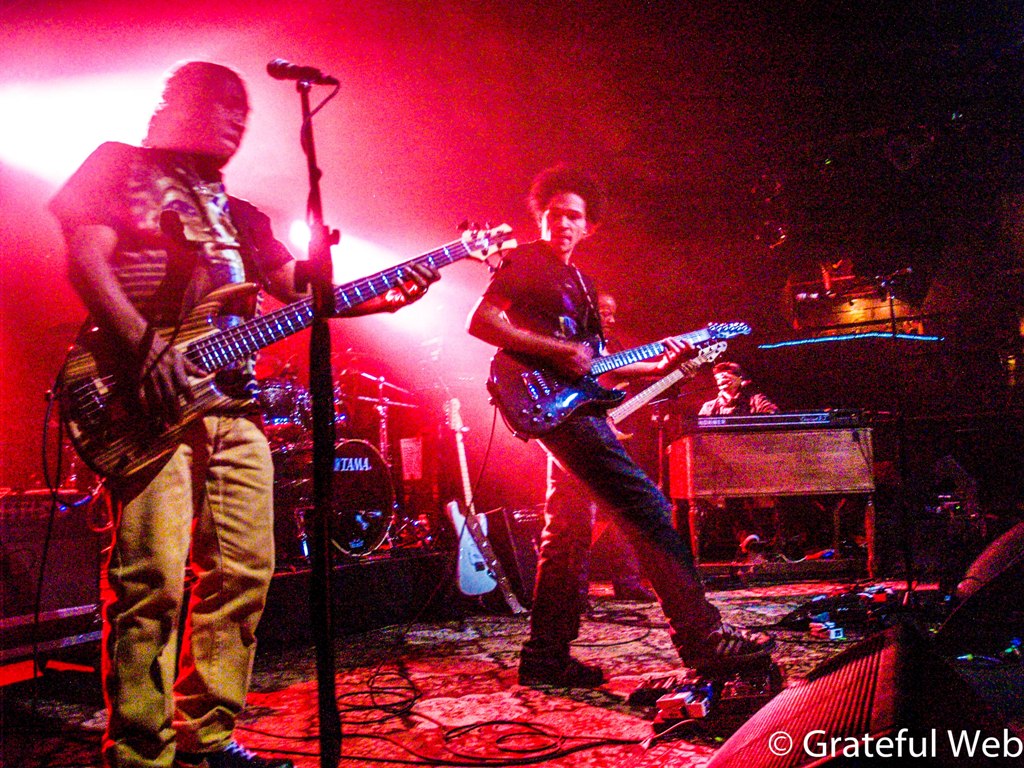 Dumpstaphunk came on stage with their Big Easy party vibe and "Shake it Off," which is featured in the album The Rough Guide to the Music of New Orleans. Almost immediately, I noticed that their former drummer Nikki Glaspie was not behind the kit. Her last show with the band was a few months ago. She left the band to concentrate more on her own project called the Nth Power. Glaspie has been around. After Berklee College of Music, she played in various funk bands, but none more popular than the all-female backing band to Beyoncé. But the Crescent City's own new drummer Alvin Ford Jr. stepped in and did a fine job all night.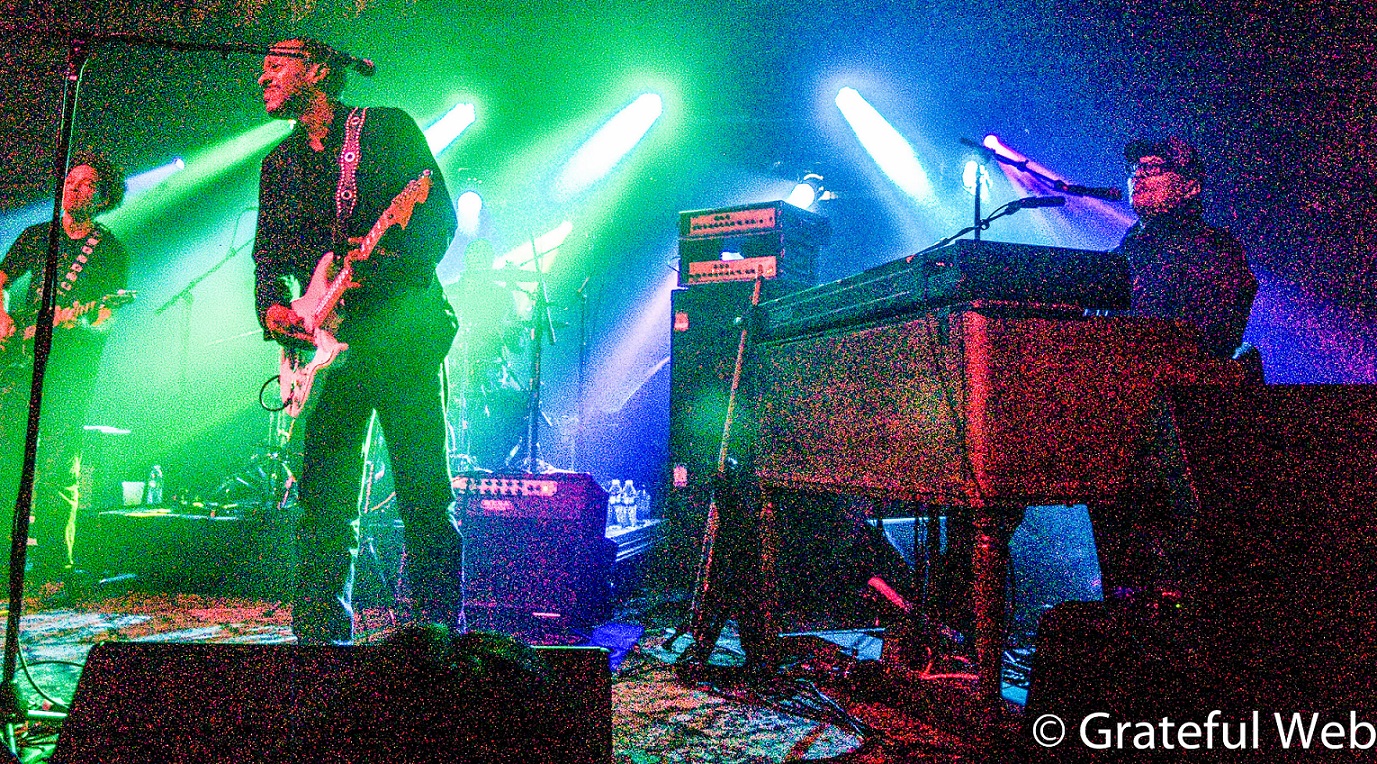 Ivan Neville's Hammond B3 playing is something to hear, and about mid-way through their set, he announced the birthday of his cousin and guitarist Ian Neville. The crowd sang to him, and the power continued. The dueling bass lines of Tony Hall and Nick Daniels III are my favorite aspect of this unique funky band. When those two get going, it sounds like a funk train is coming from every direction.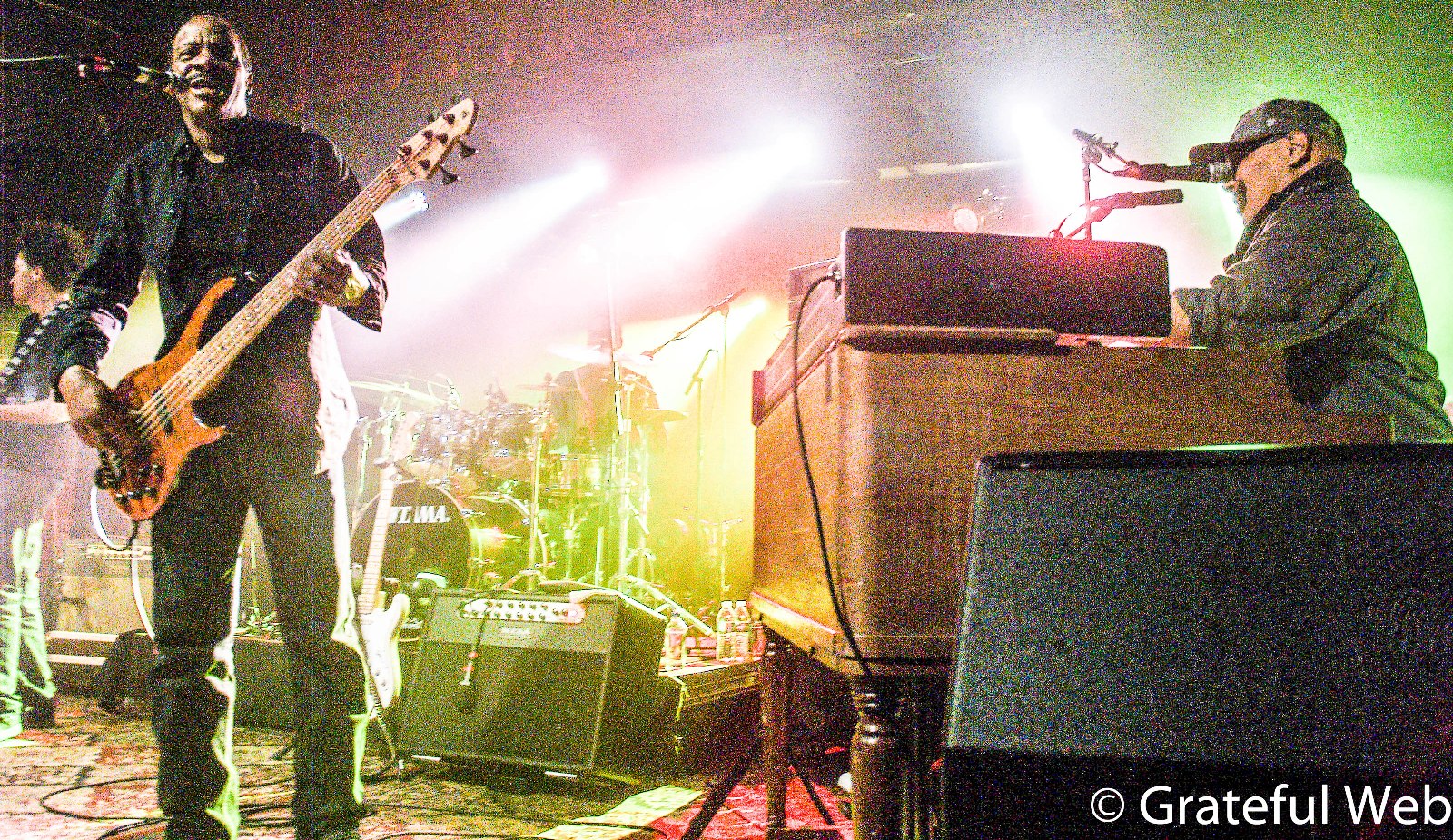 My favorite part of this show were the last three songs, "The Gasman Chronicles, Ramble On, and Dancin' to the Truth." I don't know if they raised the volume, or just played harder somehow, but Cervantes Masterpiece Ballroom was shaking, and I thought that that giant disco ball may rumble off. First of all, their version of one of my favorite Led Zeppelin songs, "Ramble On" was tight. The crowd really danced hard to those final songs, and we were in disbelief that we still had half the night left.
Dumpstaphunk Set List
Shake it Off
Dirty Word
Everybody Want Some
They Don't Care
Quazar
People Say
Blueswave
The Gasman Chronicles
Ramble On
Dancin' to the Truth
DJ Russo came back on to entertain the crowd and keep the dance party flowing. That was a big task to take on, but Russo played the best set that I have seen to date. My favorite clips of this set was the mix of three classic songs. First, he played parts of the long Sugar Hill Gang song "Apache," which has been a party favorite since the 1970's. I wanted to break out my cardboard box and spin. The next sample came from Steely Dan's "Do it Again." And my favorite of the night was Michael Jackson's "Billie Jean." This was DJ Russo's best show that I have seen to date, and he is going to continue to grow until he is on top of the DJ scene, which is not that far away for him.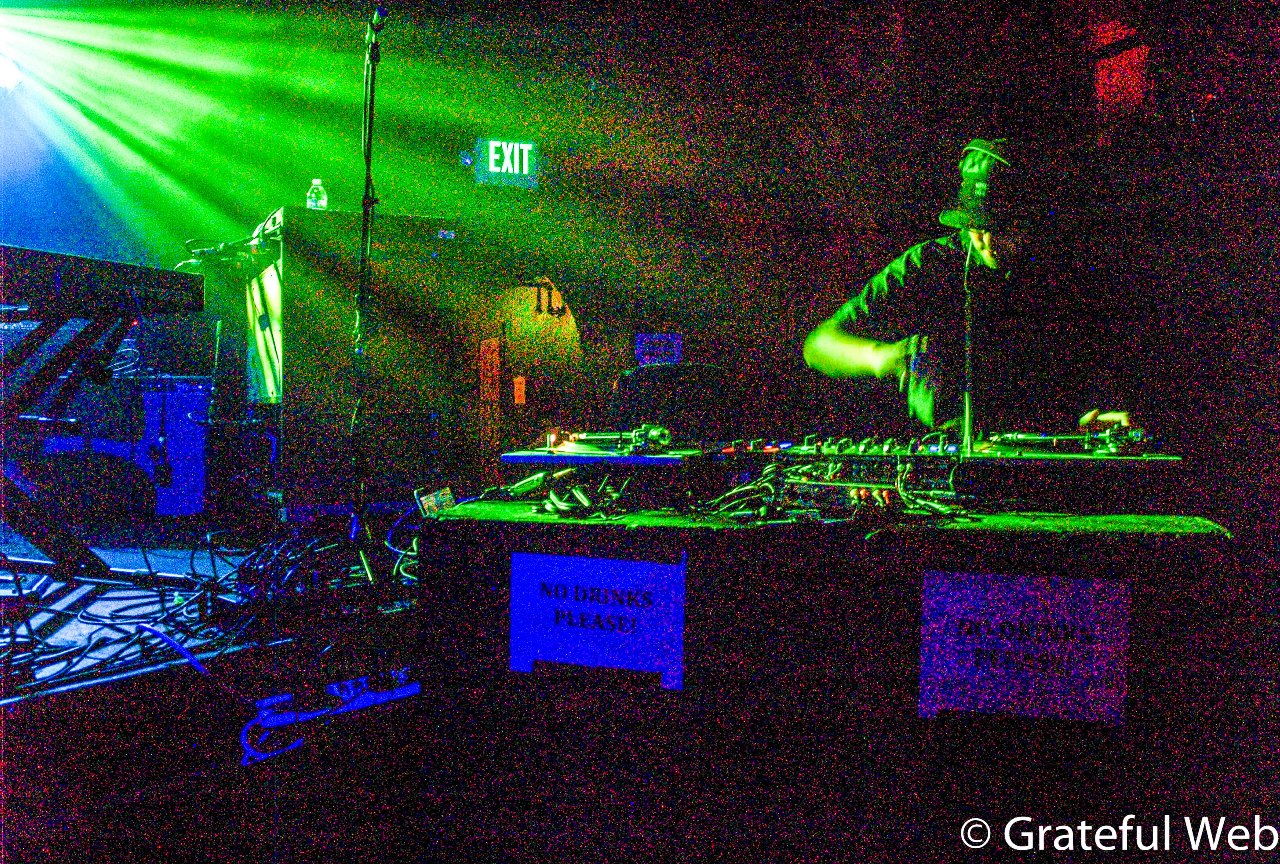 Karl Denson's bands have been producing some of my favorite music for the last fifteen years or so. From his beginnings with Lenny Gravitz to just coming off of the Rolling Stones Australia and New Zealand tour and everything in between such as, his Tiny Universe and this band the Greyboy Allstars. Denson is a fun loving, all business kind of guy when it comes to his discipline to his music, and that is what is needed to grow as much as he has. His bands are powerful, groovy, inspirational, and down-right funky. Tonight was no different. It has been a couple years since I have seen and reviewed them at this same venue, and I feel like this show had a ferocity that I have never seen from them.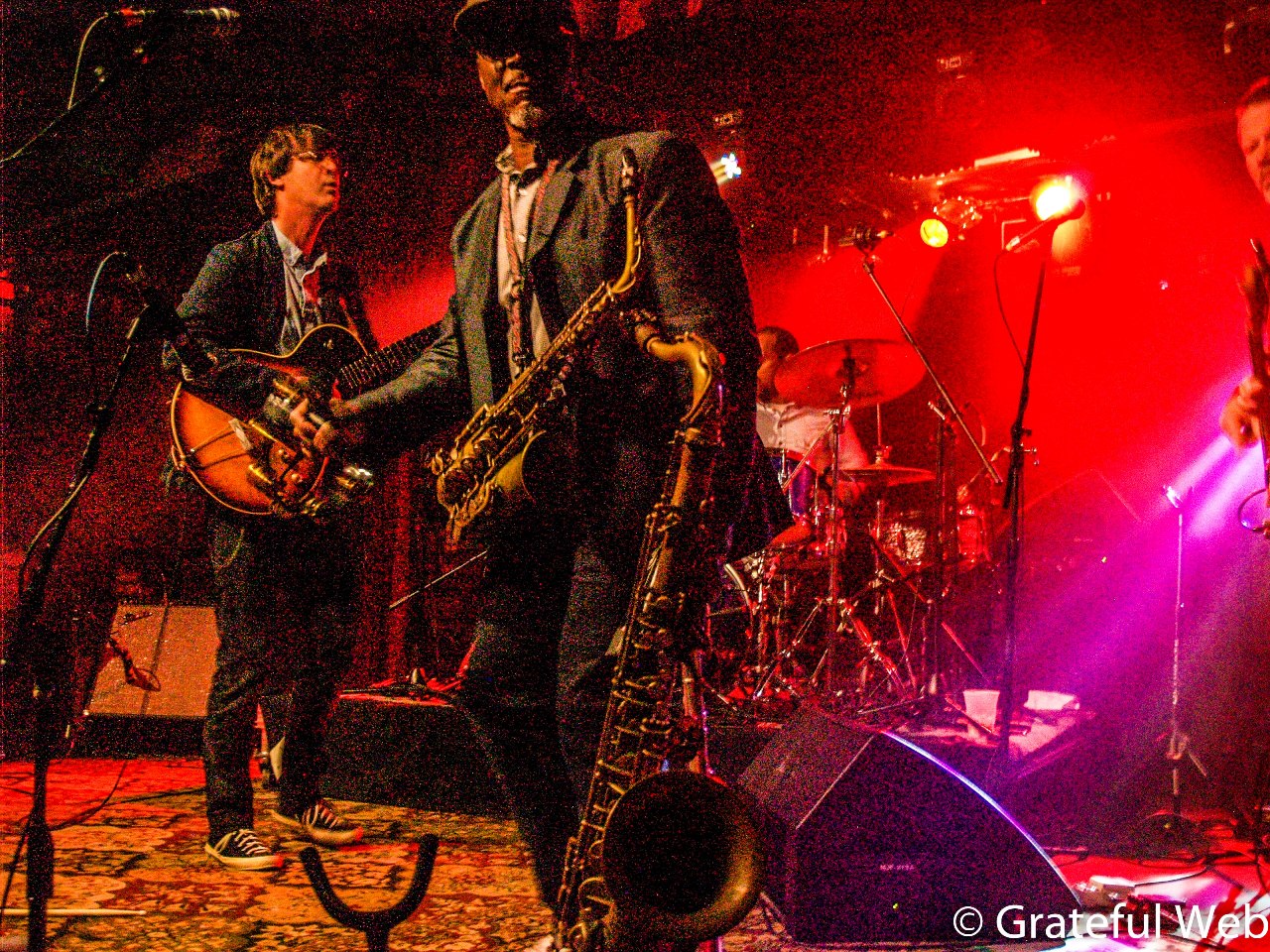 Many of the songs that they played throughout the night were off of their newest album "Inland Emperor," which is their first new record in six years. Those songs came out with gusto live. I could not of been happier at this show, and it was the hardest that I danced in a while. They also played a couple of my favorites off of their live album "Happy Friends" and "Toys R Us," which made us all happy as well. The caliber of musicians in this band are off the charts. Every member is a lifelong artist that treats their craft as something that is throwback and innovative at the same time. I absolutely love Elgin Park's Wes Montgomery hollow body jazz/funk style. His solos are really special, although I do miss me some Brian Jordan from the Tiny Universe as well. He should be added to this lineup for some dueling wah heavy funk guitar. I was also fortunate enough to get a double dose of Robert Walter since I saw him the weekend before performing with the Everyone Orchestra here at the same venue.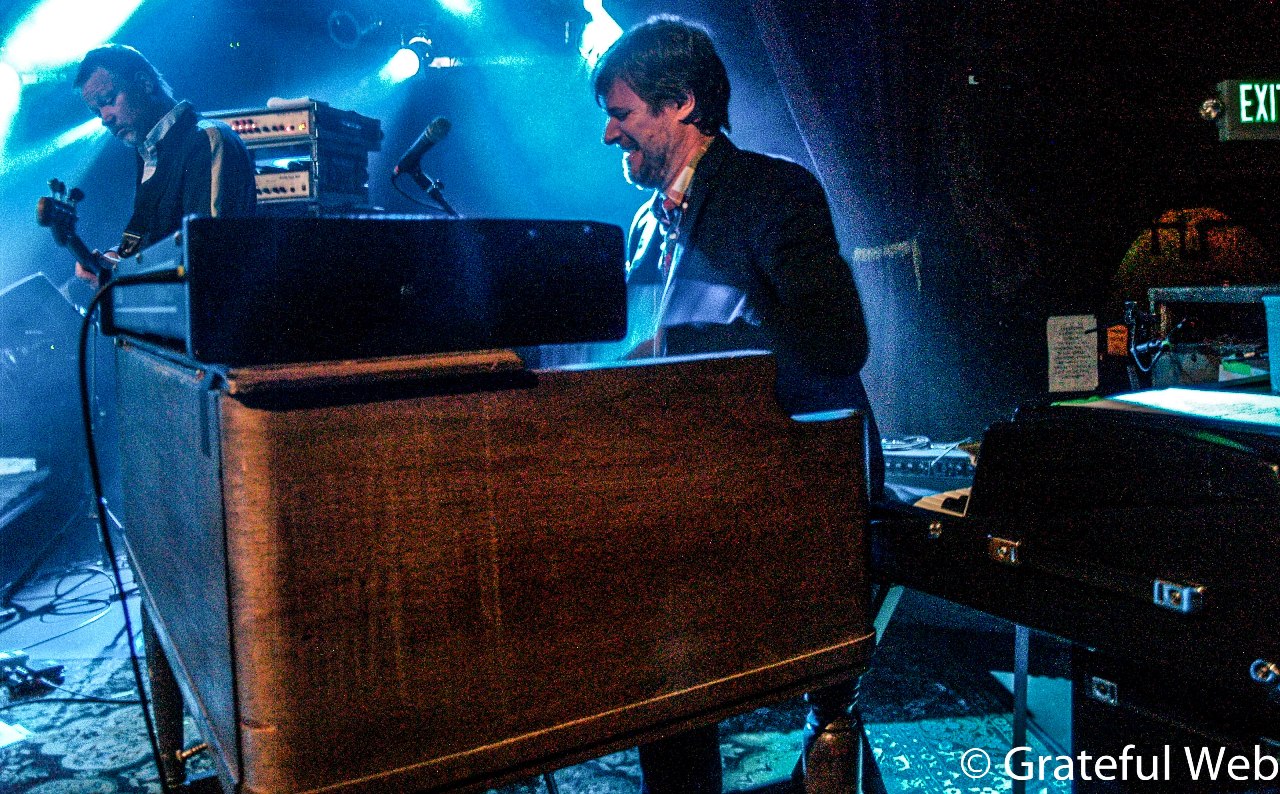 This show was incredibly fun, and the lineup could not have been crafted better. These musicians surely gave us a memorable night of dancing and listening to some of the best jazz/funk fusion that one could possibly see these days. It was a brilliant collaborative, and a very fun night.