After a successful tour together last year, classic rockers and long-time friends Steve Miller and Peter Frampton return on the road together again for some summer shows.
Opening the show, Frampton's shorter, but powerful set was pure rock and roll at its best. He played the expected chart-topping hits "Show Me The Way," "Baby, I Love Your Way" and closing with an extended version of "Do You Feel Like We Do." But additional musical treats included his version of Soundgarden's "Black Hole Sun," and digging deep into his Humble Pie catalog, he played "Four Day Creep"  from the famous 1971 live release "Performance Rockin' The Fillmore."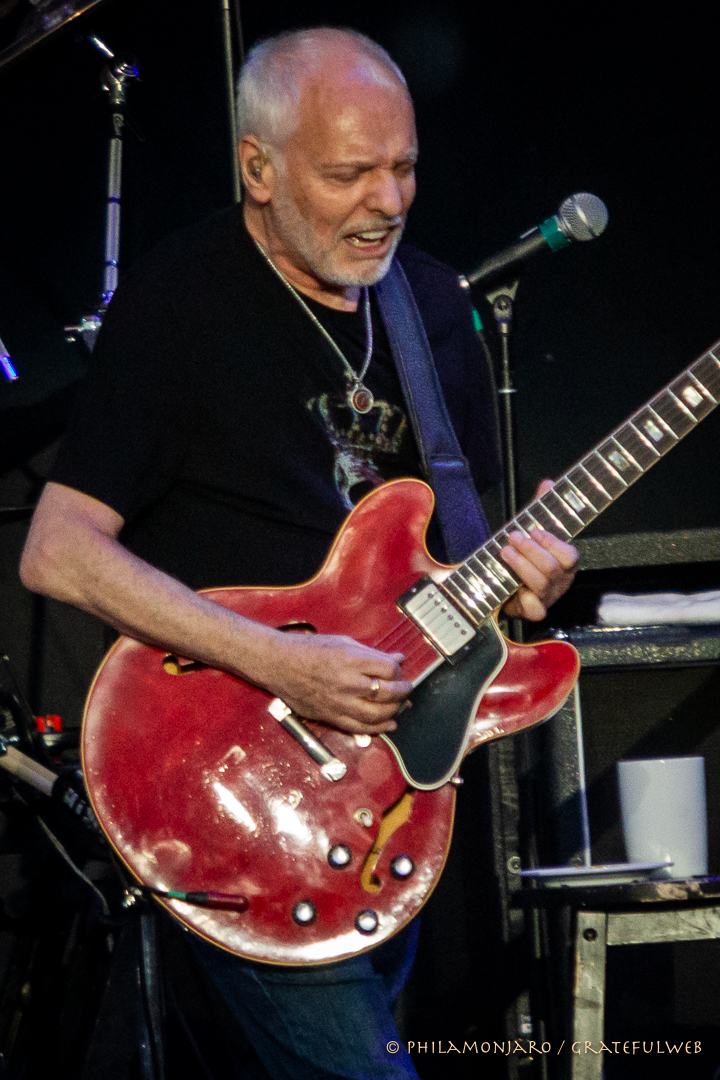 Full of vibrancy and the energy of his mid-70's career height, Frampton played to the audience working the stage. At 68 he is young at heart and spirit. Between numbers, Frampton shared stories such as the unexpected return of his decades-long missing black Gibson Les Paul that was iconically familiar as seen on his "Comes Alive" album cover. For other in-depth stories, check out his recent interview with Dan Rather.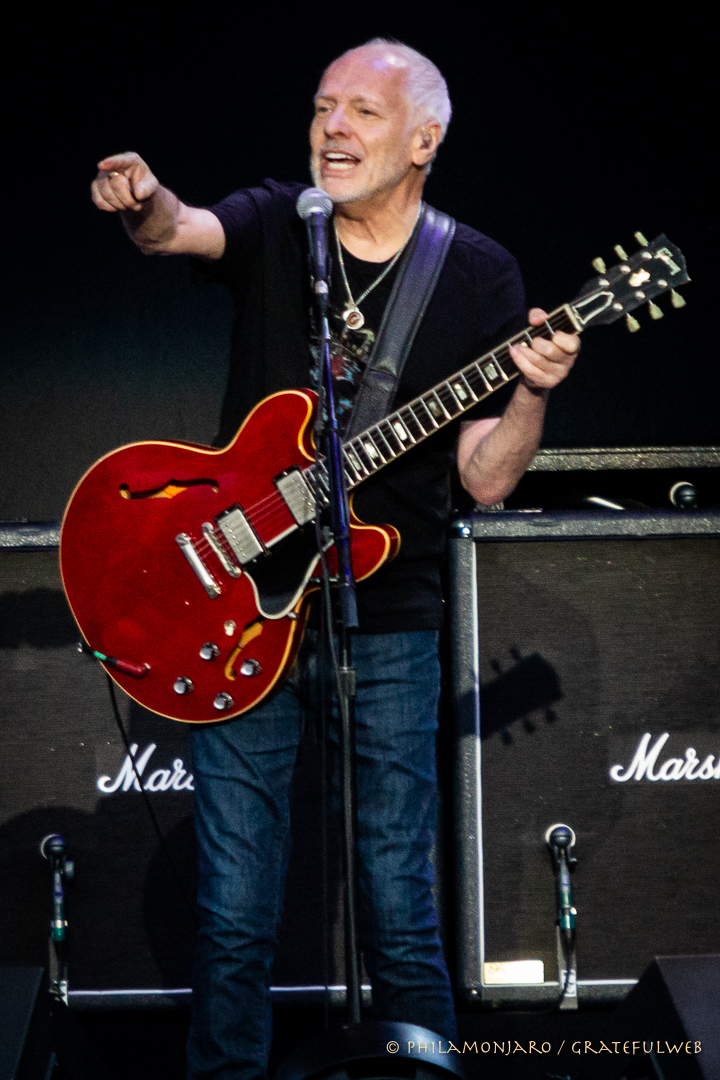 But also fans attending the concert had a certain nostalgia at heart. One example of three Chicago fans, the Wolski siblings: Janet, Tommy, and Johnny sprang for VIP seats harking their first concert at ages 15, 12 and 11 when Frampton headlined The Super Bowl of Rock, Soldier Field, August 13th, 1977 at the peak of his "Comes Alive" stadium tours.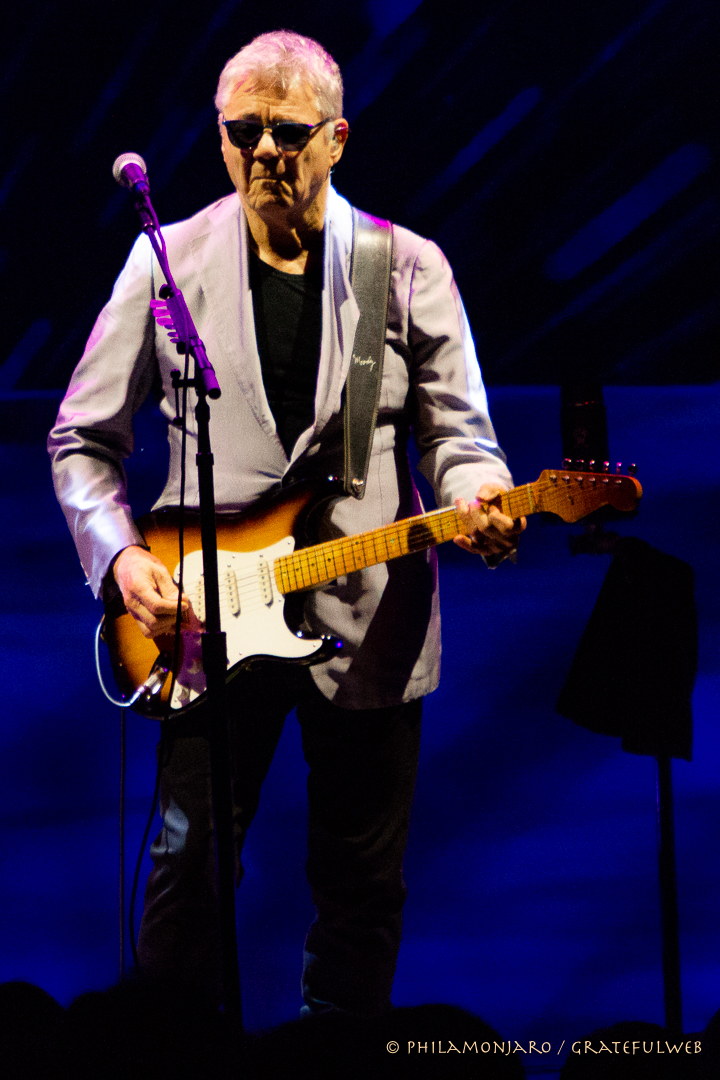 Headlining, The Steve Miller Band played a longer more extensive set with one hit following another: "The Joker," "Take the Money and Run," "Space Cowboy," "Rockin' Me," "Fly Like an Eagle" and more. But the topper was when Frampton came out to join Miller on guitar for two bluesy numbers "Same Old Blues" and "Stranger Blues" honoring, with reverence the cornerstone of their rock and roll influence: the electric blues. Miller is stoic on stage and doesn't play up much showmanship other than blowing some harmonica. Staying close to the mic stand, he opts to let the music do the talking.
Frampton setlist:
Something's Happening
Lying
Lines On My Face
Show Me the Way
Black Hole Sun
(I'll Give You) Money
Baby, I Love Your Way
Four Day Creep
Do You Feel Like We Do
Steve Miller Band setlist:
The Stake
Swingtown
Abracadabra
Living in the U.S.A.
Space Cowboy
Take the Money and Run
Same Old Blues
Stranger Blues
Dance Dance Dance
Winter Time
Wild Mountain Honey
The Joker
Going to Mexico
Serenade
Fly Like an Eagle
Rock'n Me
Jungle Love
Jet Airliner