Written by Tom Joens
When Australian Alex Cameron began his late afternoon set at the Pitchfork Music Festival on Sunday if you didn't know anything about him and his band, you may have thought it was curious that a "lounge singer" was playing at Pitchfork.  You should have known that Cameron is best known for taking on the personality of a failed entertainer, both as part of his live performance and in the music that he has released.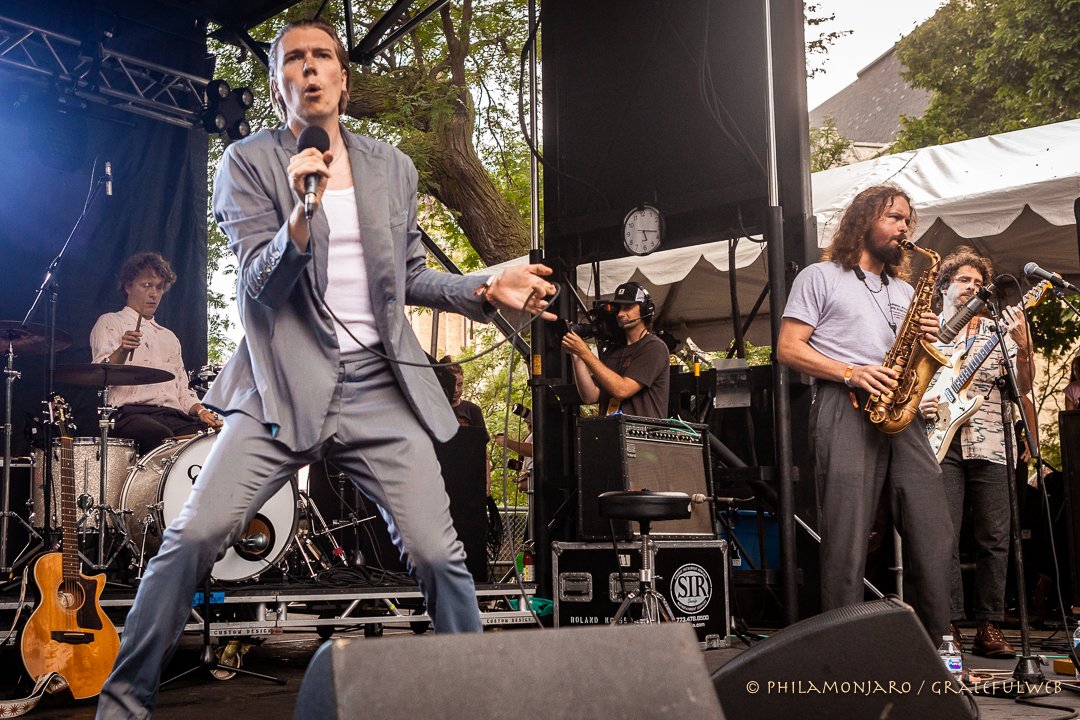 As his forty-five-minute set went on, you had to admire Cameron and his band's musicianship, and well as his chutzpah.  The band playing behind Cameron included saxophonist extraordinaire Roy Molloy (Cameron's "dear friend and business partner") and keyboardist/backup vocalist Holiday Sidewinder (I don't think this is her real name!).  Along with other members of the band, Molloy and Sidewinder helped to provide Cameron with a big sound for the appreciative crowd.  Cameron clearly didn't take himself too seriously, with his numerous comments to the crowd providing comic relief.  While he was killing time during an onstage equipment repair, Cameron spoke about the various venues that he had previously played at in Chicago (Metro, the Hideout, and Lincoln Hall).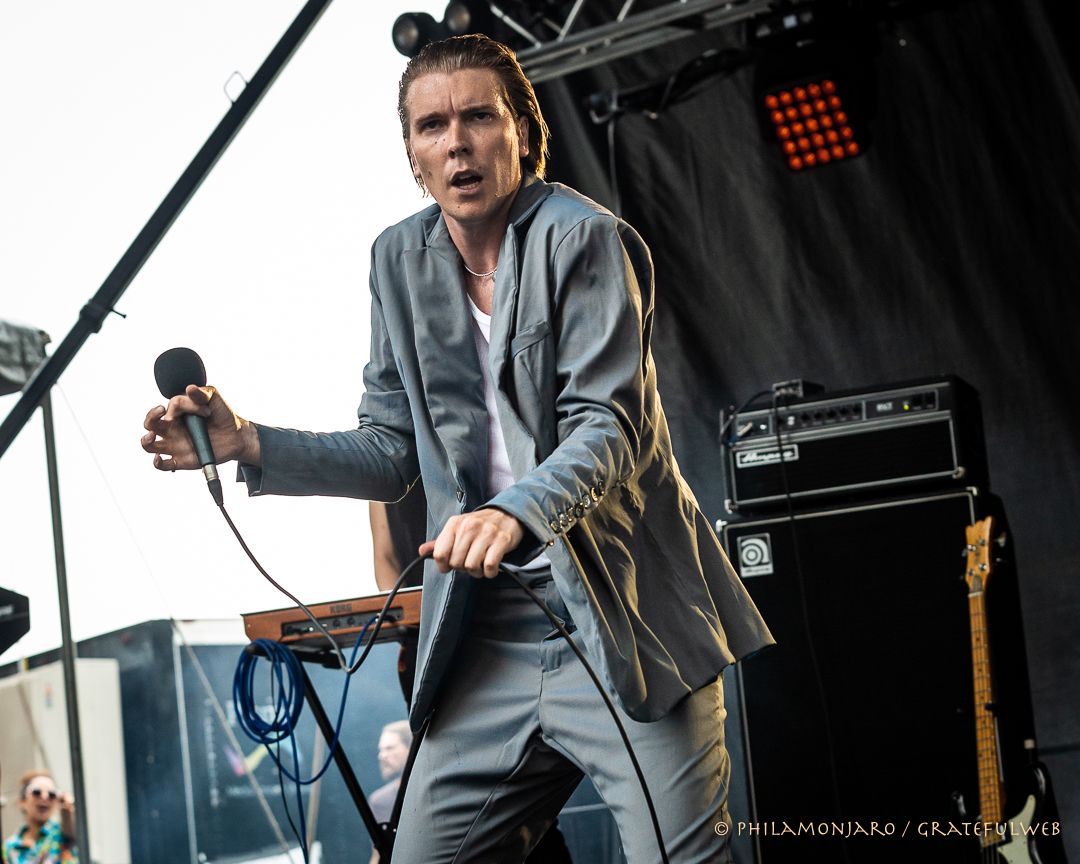 Most of Cameron's set consisted of songs from last year's Forced Witness, although he also played two songs from his first release in this persona, Jumping the Shark, which came out in 2013 and was re-released in 2016.  Concluding his set with the catchy tune "(I Feel Like) Marlon Brando," Cameron's music is ultimately hard to define.  I personally think he sounded like a lounge singer doing power pop, while a fan I spoke to characterized his music as "80's synth pop rock."  Whatever you think about his music, Alex Cameron was entertaining as hell on Sunday, and he was a welcome addition to the Pitchfork stage.  It goes to show that "Pitchfork Music Festival artists" are not easily defined.  That's what makes Pitchfork so great!