The Revolution was arguably the best backup band Prince ever had.  At their Friday night concert at the Park West in Chicago, the band presented a powerful live experience, playing numerous songs missing only one thing: Prince himself, who passed away over two years ago.
Wendy Melvoin on guitar, Lisa Coleman on keyboards, Doctor Fink on keyboards, Bobby Z on drums, and Brown Mark (Mark Brown) on bass are all extraordinary musicians, and the blues/funk/soul they played on Friday kept an enraptured crowd on their feet for most of the night. The all-ages crowd showed that the legacy of Prince was appreciated by many generations.
Brown Mark handled the lead vocals for many of the songs, while guest vocalist Stokley Williams captivated the crowd with his musical stylings on several tunes as well.  Opening with "America,"  other highlights included "Take Me With You," a super-funky "Uptown," "D.M.S.R.," "Raspberry Beret,' "1999," "Let's Go Crazy," "Controversy," "Kiss," and "When Doves Cry."  
Many members of the audience had seen Prince once or many times, some even having seen him play at one or more of his three Park West shows from "back in the day."  The Revolution show on Friday was not a case of "Prince Lite" but instead was a fitting way for the band to honor the musical genius who left the world way too soon.  
Before beginning their last song of the Revolution's regular set, the classic "Purple Rain," Wendy Melvioin explained to the crowd that after Prince died, the Revolution wanted to honor his legacy by continuing to play his music.  When Melvoin spoke about guest vocalist Stokley Williams, she explained that Stokley was not trying to be Prince, he was trying to be Stokley.  Melvoin also explained that the crowd was also providing vocals for the songs being played by the Revolution, and indeed many audience members sang along to almost everything being played.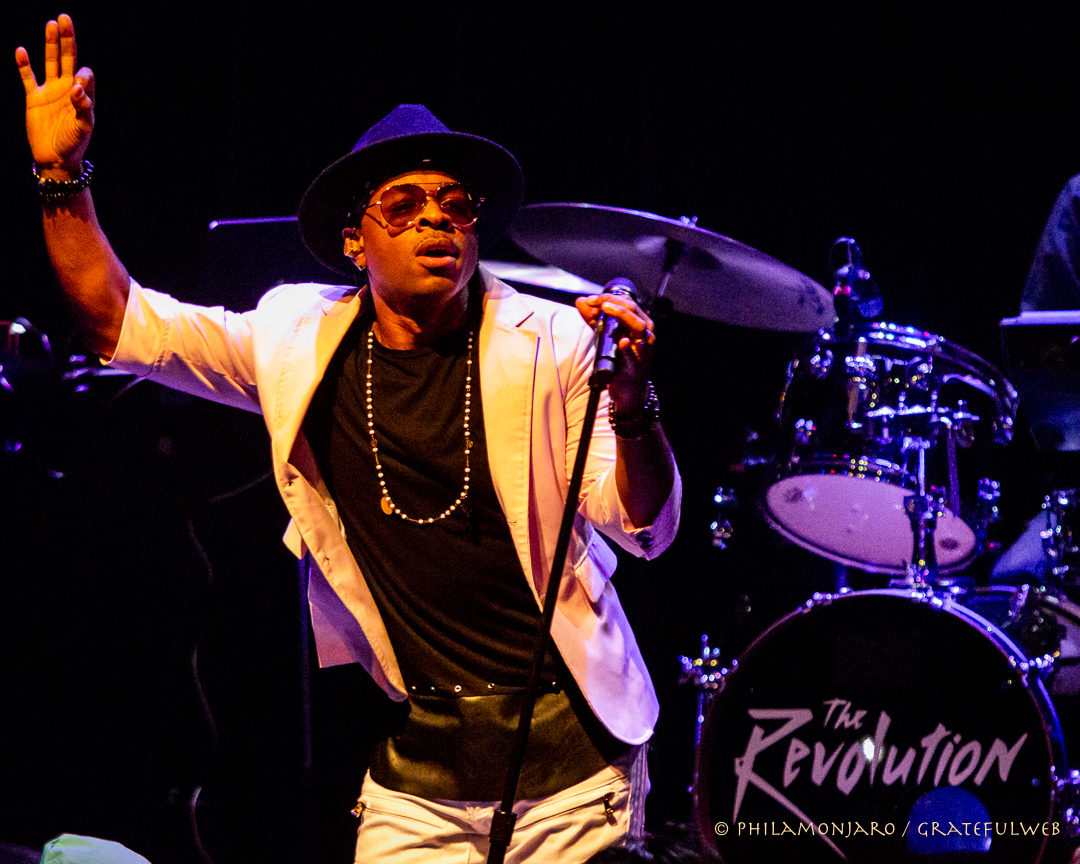 The Revolution encored with "I Would Die 4 U" and the crowd left the Park West enthralled with the music played that evening.  About the only big hit the Revolution was involved with that did not get played on Friday was "Little Red Corvette."