THE POP ENTHUSIASM OF MISTERWIVES
New York City based MisterWives played an early evening show on Sunday at the Beale Street Music Festival, a day that was a complete sellout.  Lead vocalist Mandy Lee clearly enjoyed playing to the young and enthusiastic crowd, jumping around as she sang .  The band performed most of their best known songs, including "Machine," "Drummer Boy," "Coloring Outside the Lines," and "Reflections."
At one point the band played a small part of the Everly Brothers' song "All I Have to do Is Dream," which then segued into a cover of the Cranberries' song "Dreams."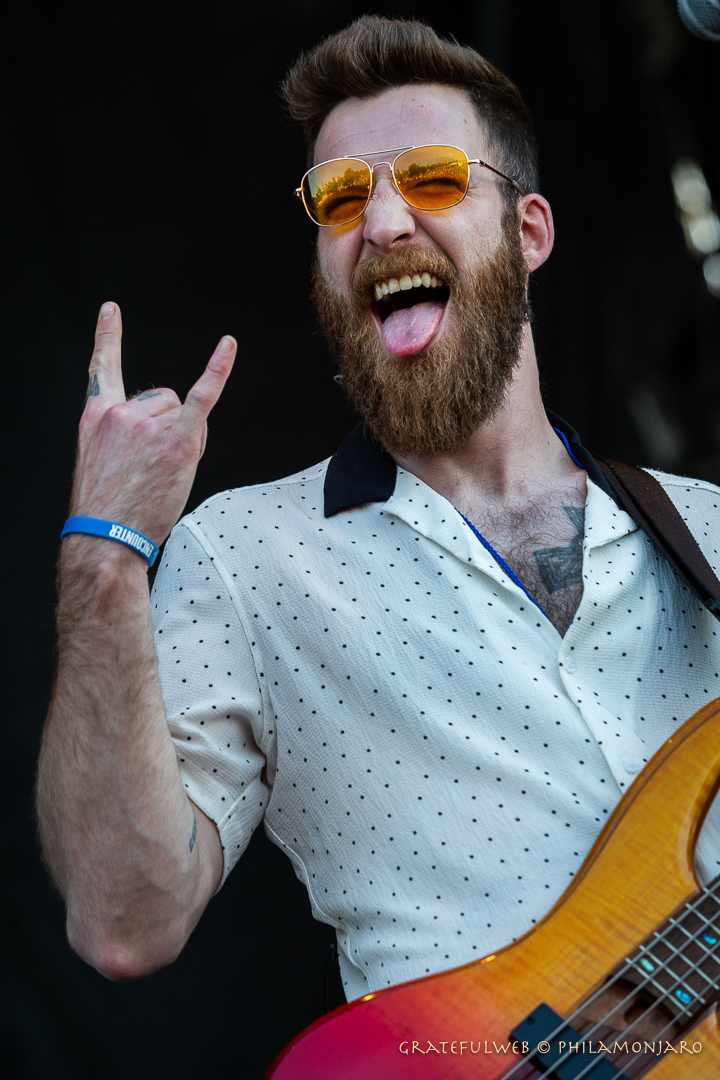 Although the indie-pop band has only been around since 2012 and has been releasing music since 2014, they are a veteran festival act who are clearly comfortable playing to large crowds.  Their fans were on their feet for the entire performance, waiving their hands in the air and singing along to most songs.
THERE'S NOTHING LIKE A FLAMING LIPS SHOW
The Flaming Lips concert was one of the highlights of the entire three-day Beale Street Music Festival, and not just the sold out last day of the Festival.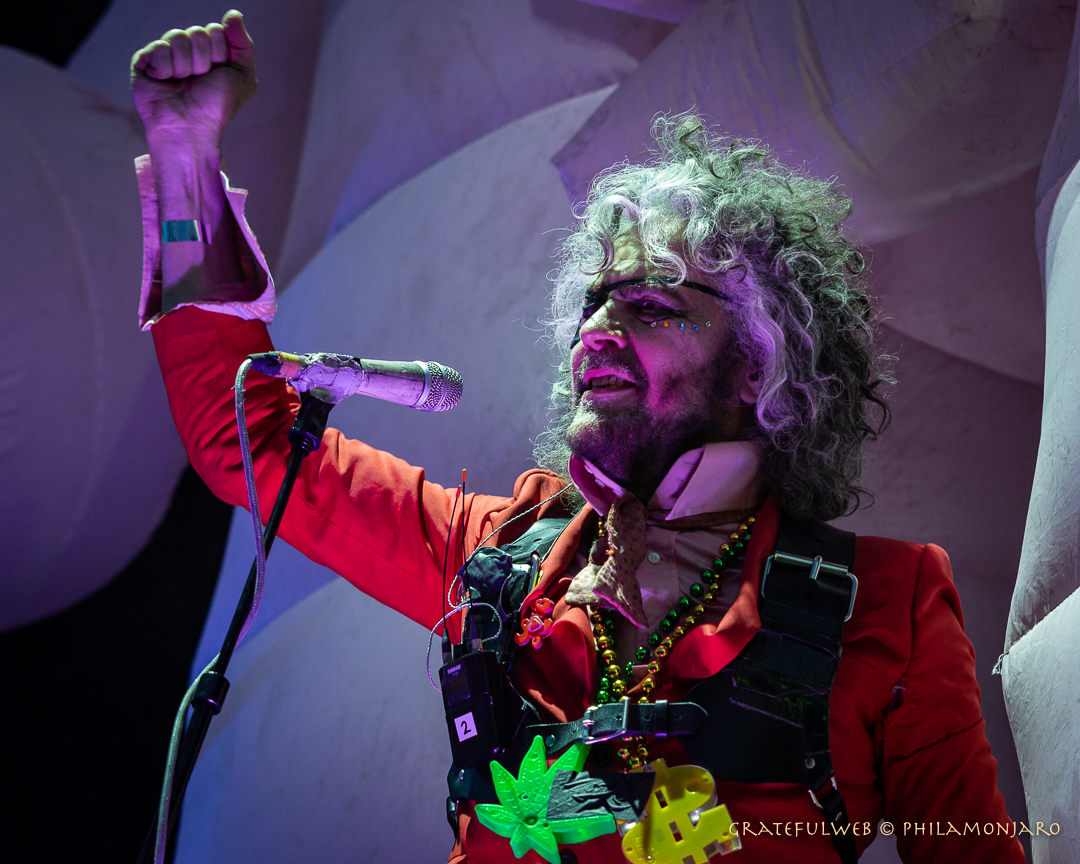 On Sunday night the Flaming Lips emerged to the strains of Richard Strauss' "Also Sprach Zarathustra," commonly known as the theme from "2001: A Space Odyssey.  There were inflatable mushrooms on both sides of the stage, hundreds of inflatable balls released to the crowd, streamers, a smoke machine, balloons that spelled out "FUCK YEAH MEMPHIS," and lead singer Wayne Coyne twirling his microphone in a Townsend-like manner, and this was all for just their first song, "Race for the Prize."
The Lips did more than play their instruments - they presented visuals to match their music, including various inflatable giant balloons onstage, strobe lights, and laser beams.  Coyne was his usual cheerful self, telling the crowd that "This is officially the most perfect day of the summer so far," despite the fact that summer has not begun yet (we knew what he meant!).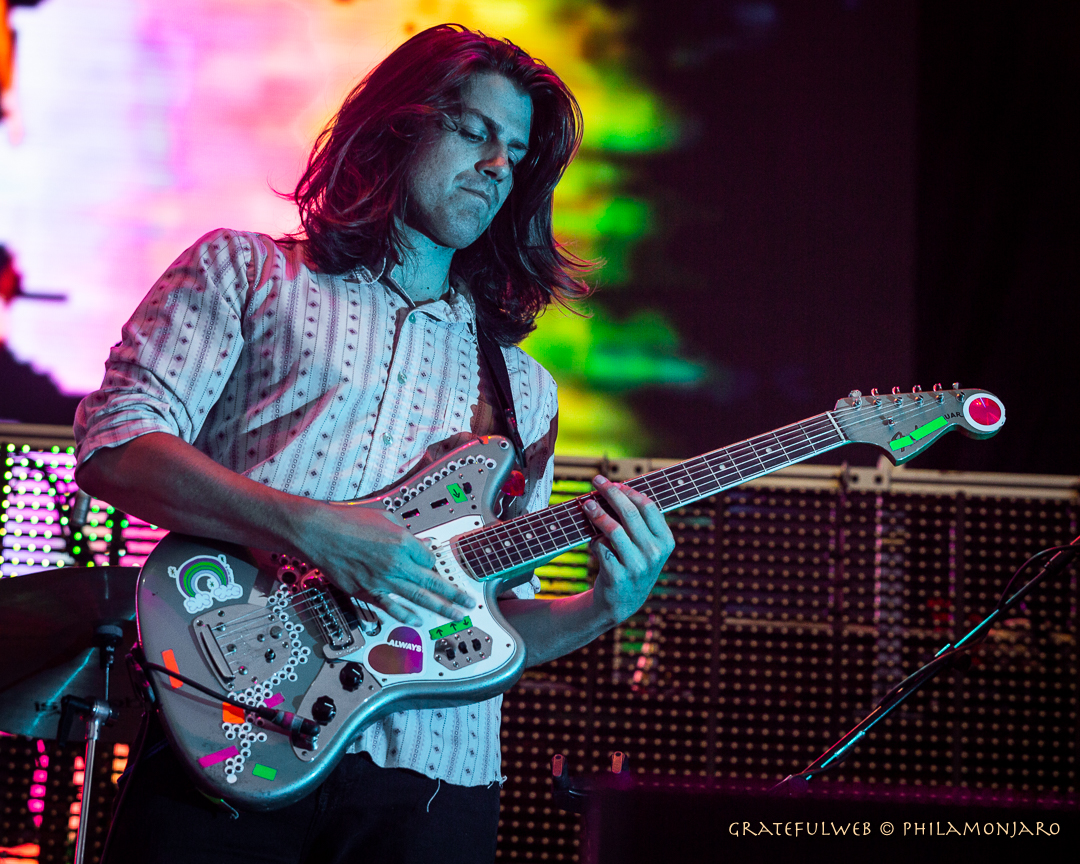 In addition to their own music, the band covered "The Star-Spangled Banner" and did a faithful version of David Bowie's "Space Oddity," during which Coyne rode inside a clear giant plastic ball to walk over the crowd.  After "Space Oddity," Coyne seemed genuinely concerned that he may have freaked out a little boy who was on his father's shoulders when Coyne walked over them, so Coyne shined a light on the boy to make sure that the child was okay.
The Flaming Lips played some of their most well-known songs, including "Yoshimi Battles the Pink Robots, Part One," "Fight Test," and "The Yeah Yeah Yeah Song," but curiously did not sing their early "hit" "She Don't Use Jelly."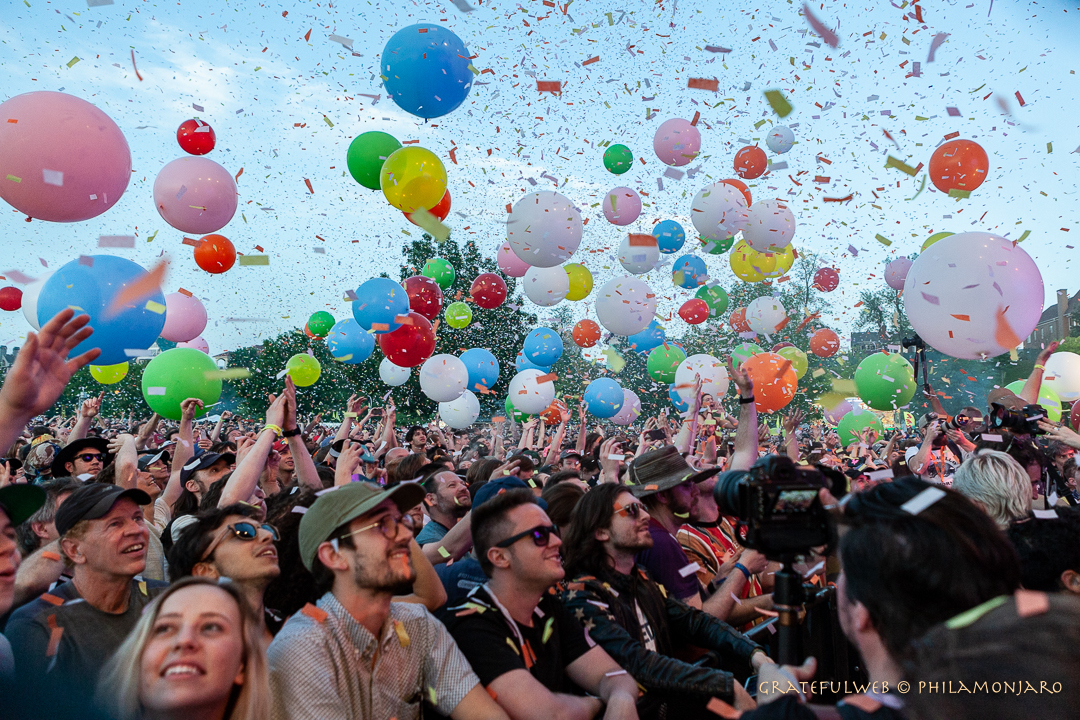 The Flaming Lips closed with perhaps their most famous song, "Do You Realize?," and if you didn't have tears your eyes, you weren't listening to the words.