It was a spectacular night for a concert at the Huntington Bank Pavilion on Northerly Island last Sunday. Although it was the dog days of July, the temperatures were reasonable, there was no rain, and there was a pleasant breeze off of Lake Michigan. And what about the music?  That was spectacular as well!
This Chicago version of the "Stars Align Tour," consisted of 76-year-old Jeff Beck, 68-year-old Paul Rodgers, 68-year-old Ann Wilson, and relative youngster Deborah Bonham, only 56.  Beck is twice a member of the Rock and Roll Hall of Fame, Wilson is a member, and Rodgers should be a member of the Rock and Roll Hall of Fame. The crowd for the Stars Align Tour was older than your typical rock audience, given the long careers of the artists who appeared.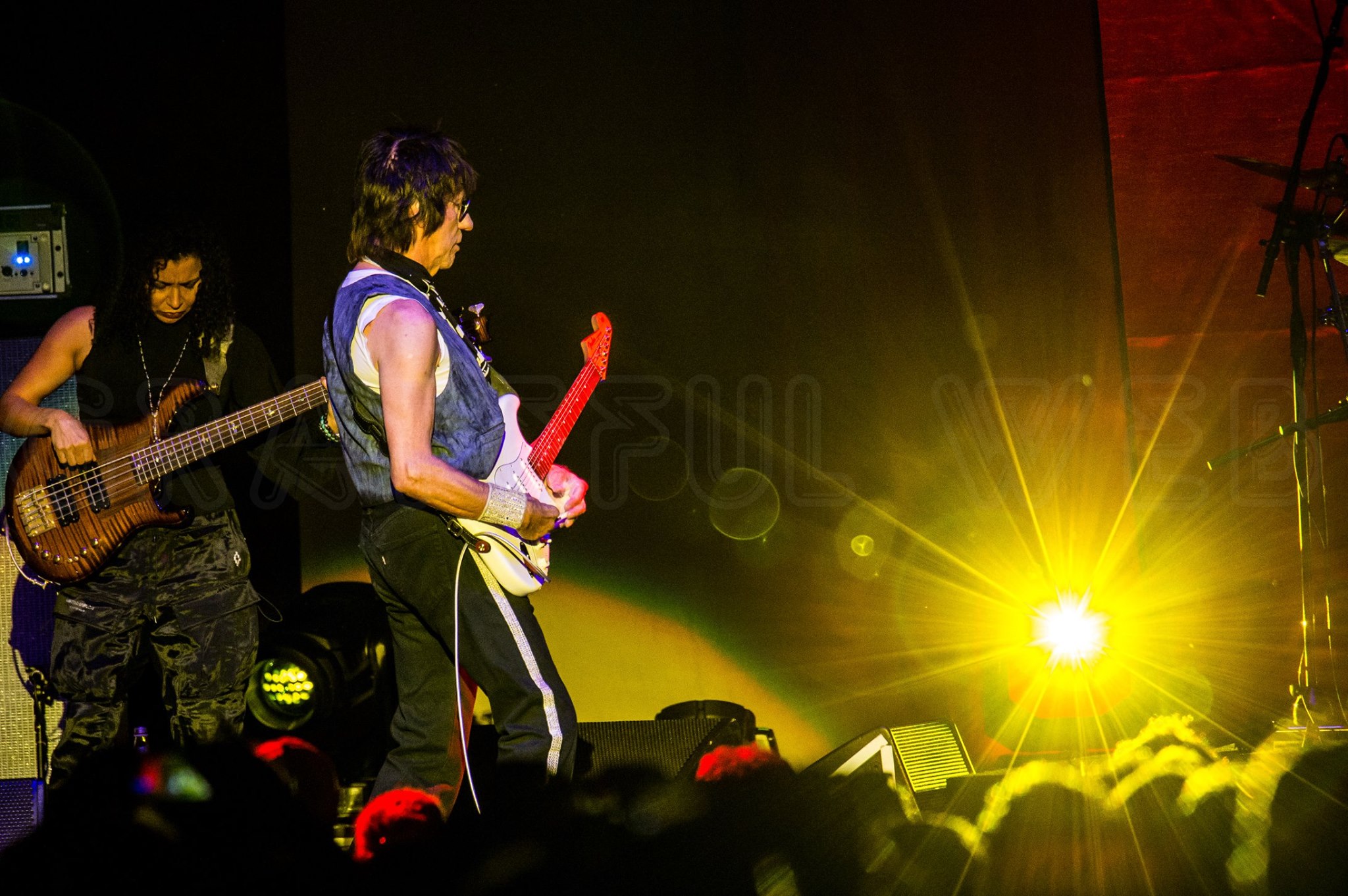 Headliner Jeff Beck got the crowd on its feet from the moment he stepped on stage, and why not? Considered one of the best rock guitarists ever, Beck showed that age has not slowed down his playing one bit.  The pictures on the outdoor screens were constantly showing closeups of Beck's playing, demonstrating that his proficiency on the instrument is still there.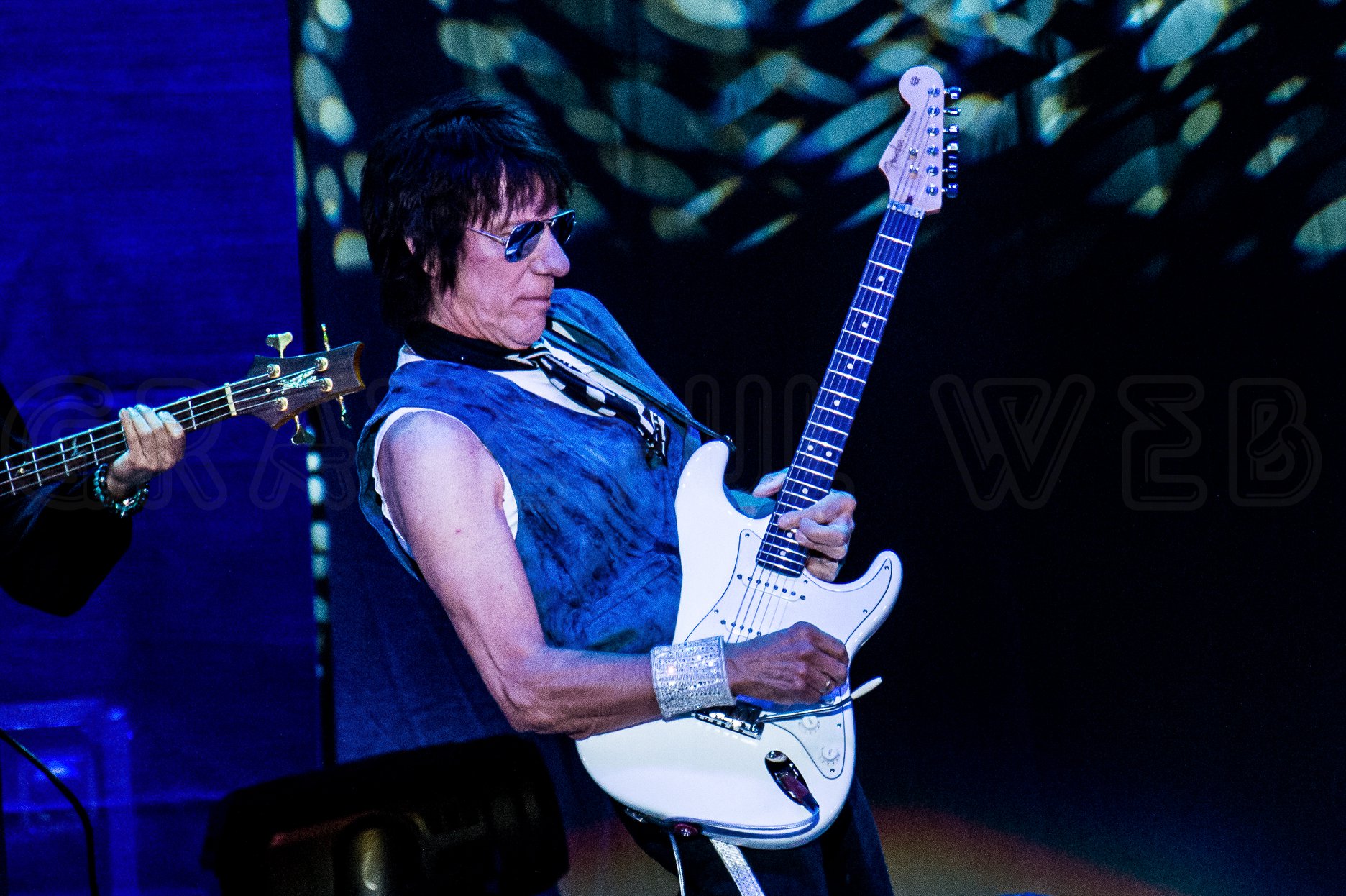 Beck played mostly instrumentals, although vocalist Jimmy Hall lent his voice to several songs.  Beck always seems to surround himself with great players, with this lineup featuring drummer Vinnie Colaiuta, bassist Rhonda Smith, and Vanessa Freebairn-Smith on cello. Highlights included Beck's version of the Beatles' "A Day in the Life," although his take was not as stretched out as Beck has played in the past.  Beck did not address the crowd until his encore, when he dedicated "Brush with the Blues" to Jeff Buckley, and Beck finished with his version of Stevie Wonder's "Superstition." Some fans have been following Beck around on this tour, planning to see fifteen or more shows of Beck's in a row.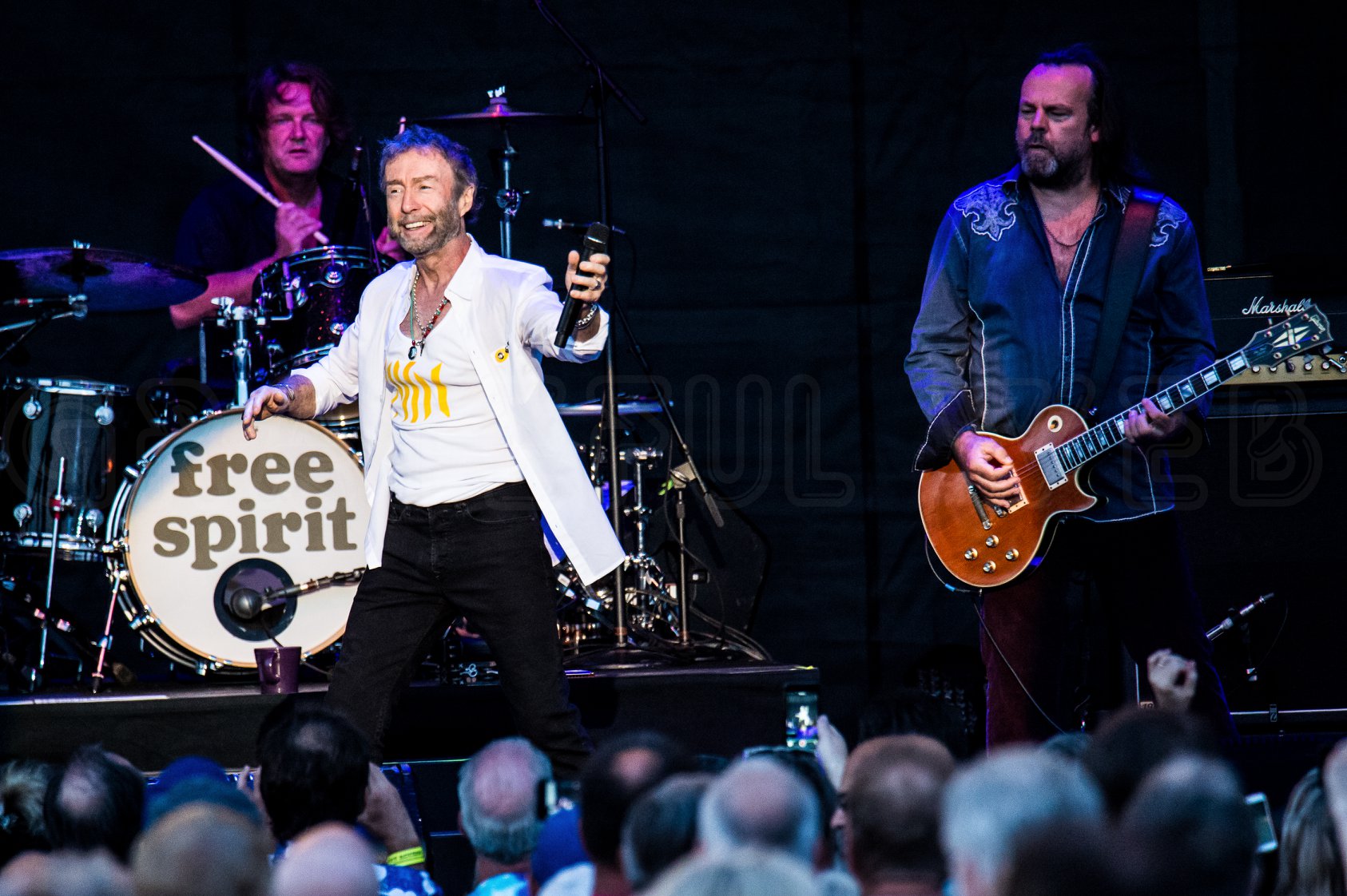 Preceding Beck was Paul Rodgers and his "Free Spirit" band.  Rodgers split his set between songs from his first two bands, Free and Bad Company (although technically "Ready for Love" was performed by Mott the Hoople before Bad Company recorded it on their eponymous debut album), and Rodgers was in fine voice for his set.  Rodgers also played a mean harmonica on"Feel Like Making Love."  The crowd seemed more familiar with the Bad Company hits than some of the more obscure Free songs that he sang, although Free's "Wishing Well" was a crowd favorite.  Rodgers finished with the Free Classic "All Right Now," allowing the crowd to sing the chorus.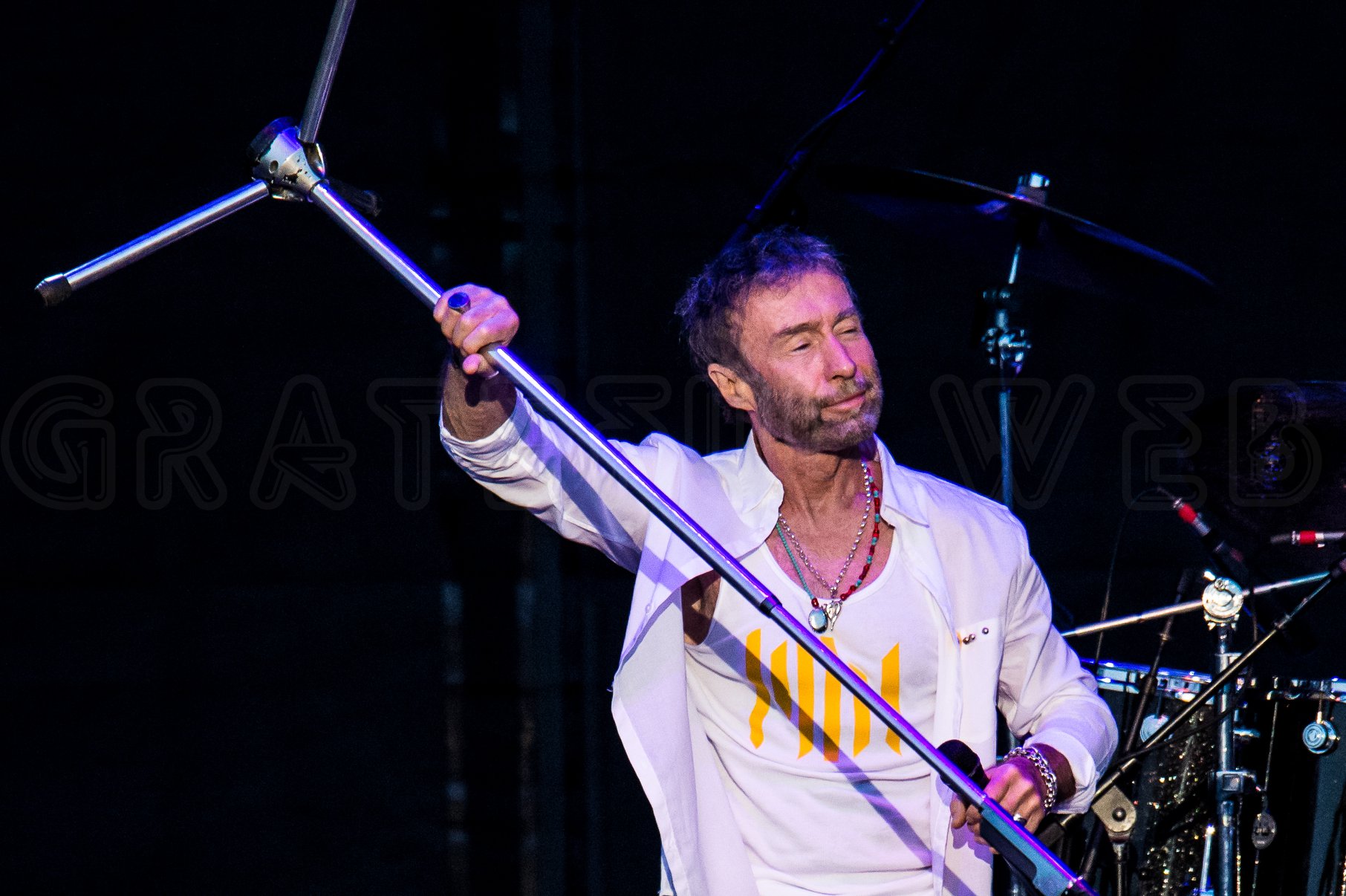 Ann Wilson, formerly of Heart, was the only performer of the night who played much new material. Although many members of the crowd sported Heart tee-shirts, the only Heart song Wilson played was "Barracuda." Wilson explained to the crowd that she only had 45 minutes to play, and that she was "not gonna do a lot of Heart songs."  Instead, Wilson played three songs from her Immortal album, to be released in September, which consists of songs either co-written or performed by artists who are no longer alive. Immortal songs performed by Wilson were the Chris Cornell/Audioslave song "I am the Highway," Lesley Gore's "You Don't Own Me," and the Glenn Frey/Eagles song "Life in the Fast Lane." Although she only played only on Heart song, ironically Wilson played two Who songs, opening her set with "The Real Me" from Quadrophenia, and closing her set with a rocking "Won't Get Fooled Again" from Who's Next.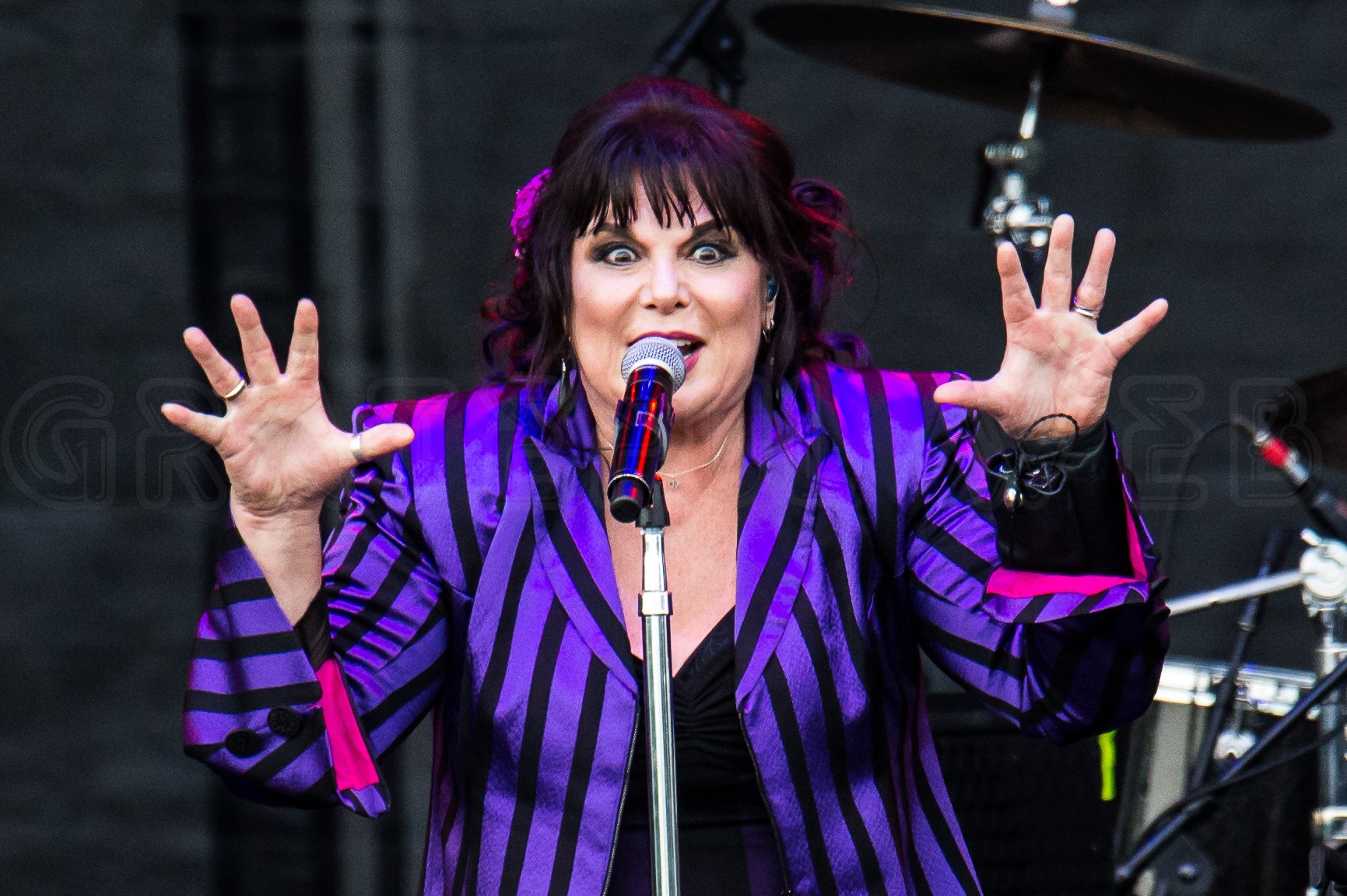 Although the concert was scheduled to start at 7:00 p.m., real opener Deborah Bonham finished her four-song set by the official start time of the concert, which meant that only about ten per cent of the crowd was in their seats when she began playing.  Bonham, who is the sister of late Led Zeppelin drummer John Bonham and the aunt of drummer Jason Bonham, has been releasing music for decades, and she held her own touring with Beck, Rodgers and Wilson. Bonham dedicated the poignant "The Old Hyde" to her late parents and her late brothers, and she stated that it was her "legacy to do them proud." The rock and blues singer certainly did so, receiving a standing ovation at the end of her set from the crowd that was lucky enough to see her performance.