Riot Fest exploded with a bang, and the fast action, hard hitting, rock festival tore it up in the Mile High City. On the grounds of Sports Authority Stadium at Mile High, home of the Denver Broncos, the festival kicked off its first night with its best lineup of the weekend. Taking public transportation was the way to go because there were a lot of people to add to the regular Friday traffic in the city. But, I got there around 6pm, just as the sun was hiding behind the mountains, and although I wanted to see Buzzcocks, it seemed like perfect timing.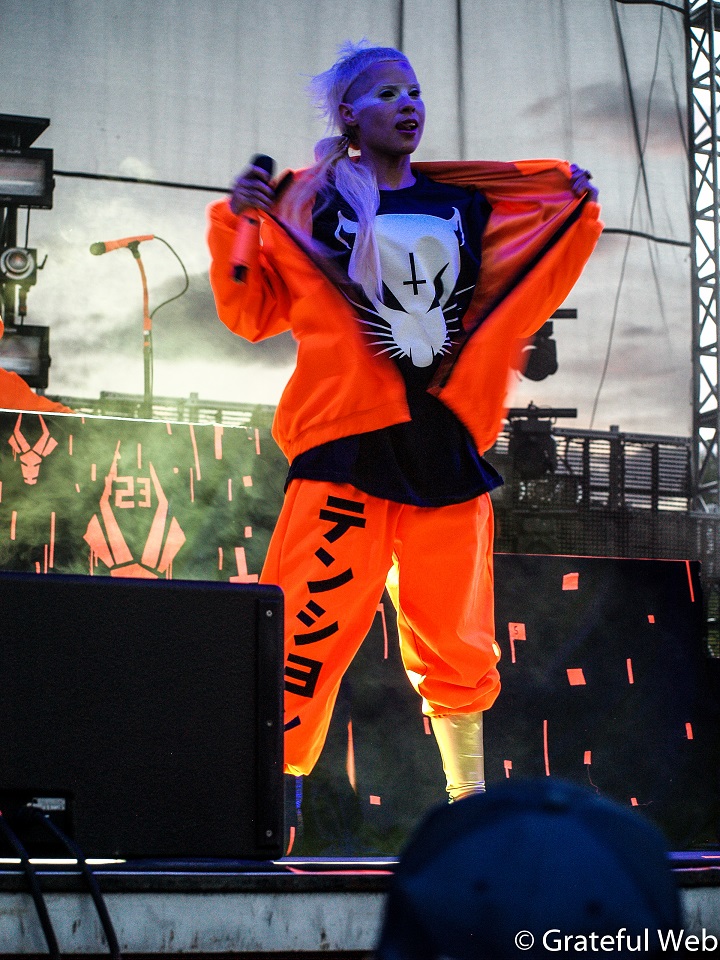 The festival grounds had plenty of fun entertainment for the crowd. There was an amusement park set up, a creepy fun house, miniature golf course, food, vendors, art, and lots of other distractions to play with aside from the music. When I arrived, Failure was playing. The lead singer sounded exactly like Billie Joe Armstrong from Green Day, but their music was more of a harder rock sound. The music seriously popped off for me with Die Antwoord. This group is unique to say the least. They are a rap-dub-rave group from South Africa that has captured the music world with their high energy performance. They are fronted by a tall, cut guy named Ninja with a cartoonish face, and an intriguingly sexy girl with what my friend Fino, calls micro bangs named Yo-Landi Vi$$er. Ninja's raps are aggressive, but smart, and Yo-Landi's super high pitched voice gives this duo a twist that the band would not be able to do without. Their stage performance is very unique and unusual. The shock value makes them a must see.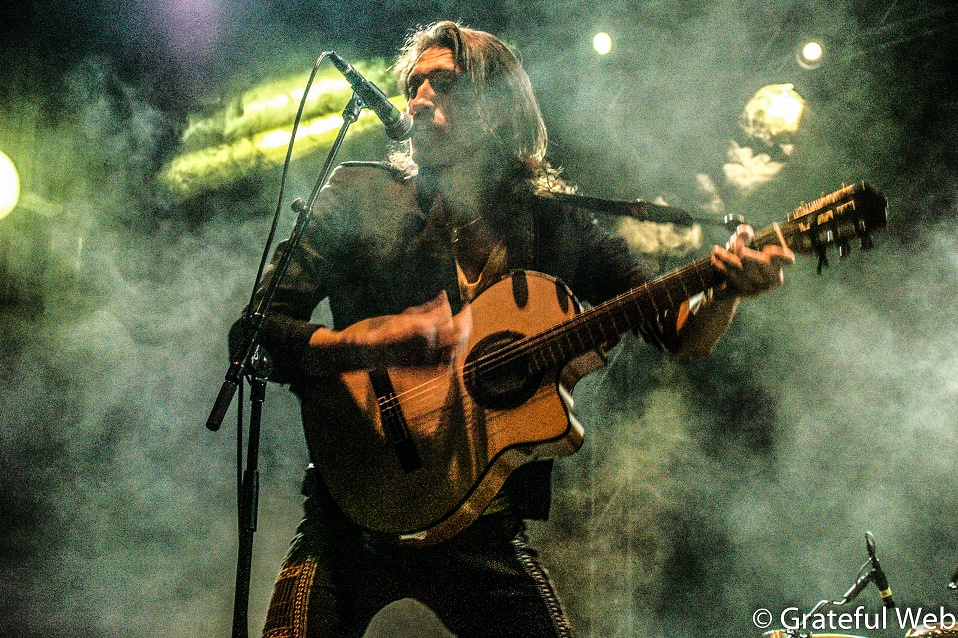 After their short set, I went over to another stage to see another energetic, gypsy rock band named Gogol Bordello. I know by now that everyone knows about these super talented musicians. Their music performances captivate audiences instantly. They give it all they have every night, and they are impossible not to enjoy. The Flaming Lips circus played on the main stage as soon as Gogol Bordello ended. It was rapid fire between stages and hard to keep up with especially with photo pit rules, but I made sure to be on time for the Lips. Wayne Coyne came out first with full body, dark skeletal tights on. The stage was a beautiful as ever, and as soon as they started within minutes a giant mushroom walked out along with a gigantic rainbow with two waving girls inside. The rainbow theme was light, and the streamers spewed out for one of my favorite songs of theirs, "Yoshimi Battles the Pink Robots, Pt. 1." Next, they covered the Beatles "Lucy in the Sky with Diamonds," and they closed with another favorite of mine, "Do You Realize?"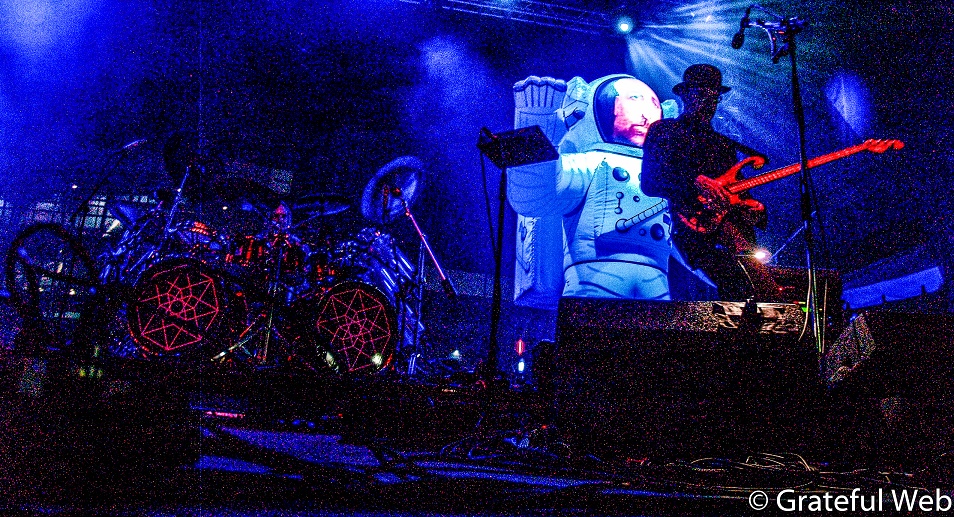 The next series of shows were a major conflict in scheduling for me. I do not know why all of these good bands had to play on the same night at the same time, especially when Saturday's lineup can use a boost aside from the Cure, but it was a tough one. I started at Primus, temporarily called Promise, since their substitute drummer Danny Carey from TOOL is sitting in for the recently hospitalized Tim Alexander. Primus with Danny Carey cannot be missed, but another band I love and have never seen for some reason, Slayer was playing on the other side of the lot. And as I predicted, even Les Claypool said after they opened with "Those Damned Blue-Collar Tweekers," that we are all at the wrong stage. He said, "In case you didn't know, Slayer is right over there. I repeat, right over there," and pointed over to their set. I have seen Primus and all of Claypools bands quite a bit, so after "Here Come the Bastards" and another song, I went over to Slayer, and they were slaying for sure. They played a lot of their classic pieces with their new guitarist, Gary Holt from Exodus who stepped in after the death of the great Jeff Hanneman. They also have a new drummer. After a band dispute, drummer Dave Lombardo was replaced with Paul Bostaph. Only a serious fan would be able to tell on this night because both of them were incredible, and it was one of my favorite sets of the night. After they ended I made it back to Primus in time to hear "Too Many Puppies."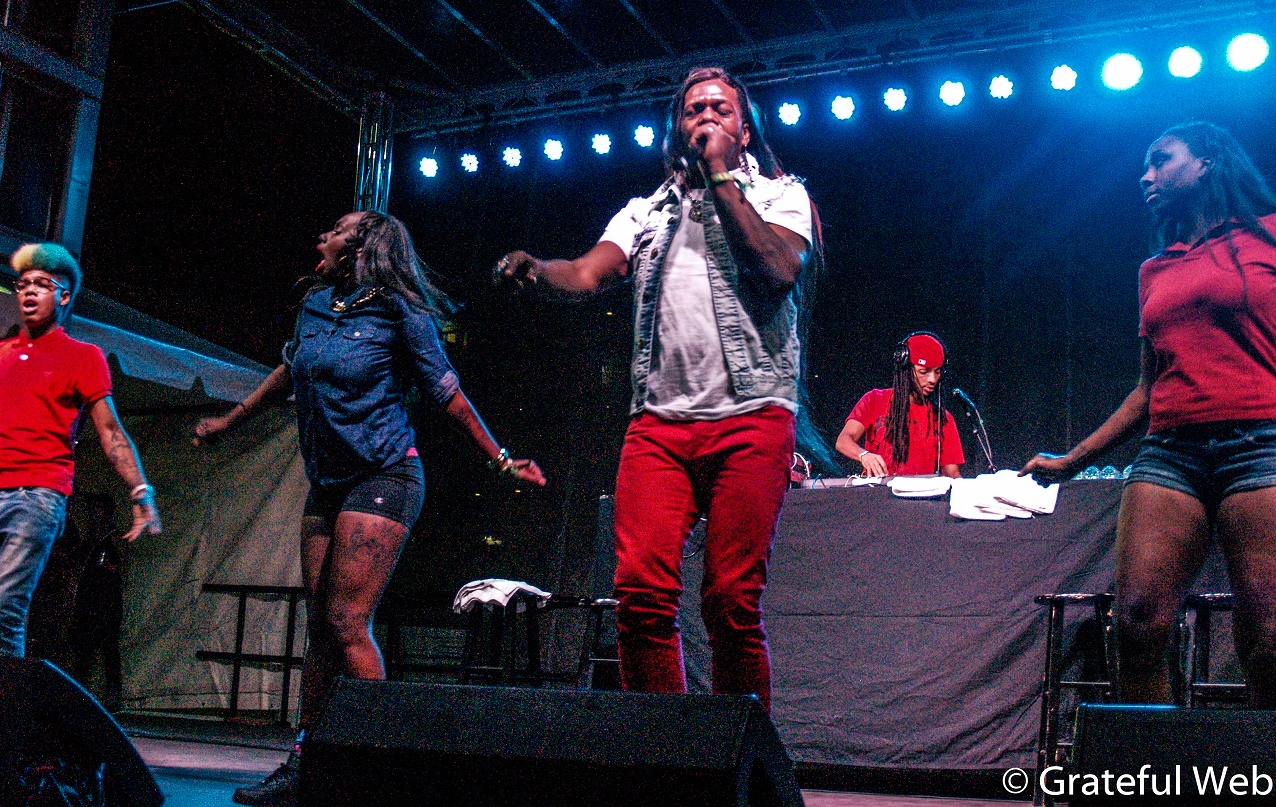 After that tough back and forth, I saw a new band that was recommended to me by my new friend, founder of Soda Jerk Presents and owner of Summit Music Hall, the Marquis, and other clubs in Denver. Big Freedia was the name of the incredibly fun dance party that is referred to as Bounce music. Big Freedia is a cross dressing innovator that helped propel this fun music. They have a DJ and many hot black dancers bouncing everything they have on stage. It was the most fun pit experience I've had since seeing Quixotic. Those girls and guys know how to party. I was super glad that I caught this act on the smallest stage at the fest.
The last performance of the night was Weezer, and after opening with a new song, "Back to the Shack," off of their new album, Everything Will Be Alright in the End, coming out in a few weeks, I felt like I was living my college days again in the 90's. They definitely played all of their classic songs, especially off of their self-titled album I always had, The Blue Album. This festival that was originally supposed to be a camping festival in Byers, CO at Mays Farm, started off hard, and tonight will be a memorable memory for me because it will be like stepping into my childhood when I see the Cure. I cannot wait. See you all there!