New Year's Eve 2013 was going to be a special night for the Colorado jamband scene before any notes were even played. String Cheese Incident was about to tie a bow on their 20th anniversary as a Boulder band. Yonder Mountain String Band would soon cap off their 15th year as a Nederland quartet. And for a certain faction of music lovers, recreational marijuana would become legal to purchase at the stroke of midnight. But the music was still a question mark. Some bands are known to play phenomenal shows in a run leading up to New Year's Eve only to fall flat on the actual date. Fortunately, this was not the case for YMSB. In fact, from what I have gleaned by listening to excerpts from the first four shows at Boulder Theater and talking to friends who were there, this was likely one of the defining runs in the band's 15-year history. From the dynamic list of guest musicians, including bluegrass royalty Sam Bush and Jerry Douglas, to the epic versions of powerhouses like Snow On The Pines and Peace of Mind, Yonder looked and sounded as strong as ever over these five nights.
For the New Year's Eve show, Bush sat in with the quartet for the entire night, mostly on fiddle. He walked on stage with the band and mandolinist Jeff Austin immediately singled him out. With an intonation of pure reverence, Austin announced "Ladies and gentleman, Sam Bush!" The band then launched into the Bad Livers' Pretty Daughter.

While that opener, along with My Little Gal in Tennessee, pushed the tempo and found a hardy groove, things didn't really get off the ground until Big Mon, about 35 minutes into the set. Bush's intro to one of Bill Monroe's signature pieces catalyzed the crowd into a dervish of dancing. While YMSB is certainly capable of putting a newgrass spin on old classics, it adhered to the original arrangement fashioned over 50 years ago. Bush helped propel Big Mon to a high point of the first set with a beautifully brisk solo. Alternating between long, robust notes and rapid, short bursts, he moved adroitly through multiple octaves on his fiddle. When he handed soloing duties off to Austin, he did something interesting and completely telling of his humble and altruistic nature. After rosining his bow and rejoining the jam with short brush strokes, Bush turned his whole body towards Austin to admire his fingerwork and joyful countenance. Austin's fingers moved like sinuous lightning as his body thrust back and forth. Near the end of the solo, he leaned back and to his left to face Bush and their eyes locked for a moment. Bush mimicked a howl of excitement while shaking his head in approval.
For those not familiar with bluegrass, Bush is widely considered the master of the mandolin. He has put in countless hours playing with, and mentoring, the likes of Austin, Chris Thile, and other disciples and takes great pride in watching them succeed. He is as humble as they come and basks in their success. That's why the band singled him out on at least four occasions during the New Year's Eve show. Just a few songs into the first set, Austin explained: "You meet people and sometimes you just become backstage buddies but I'm really honored to call this man a dear friend of mine and he gives me all sorts of advice from bathroom tile work to what kind of strings to use…please give it up for Sam Bush!"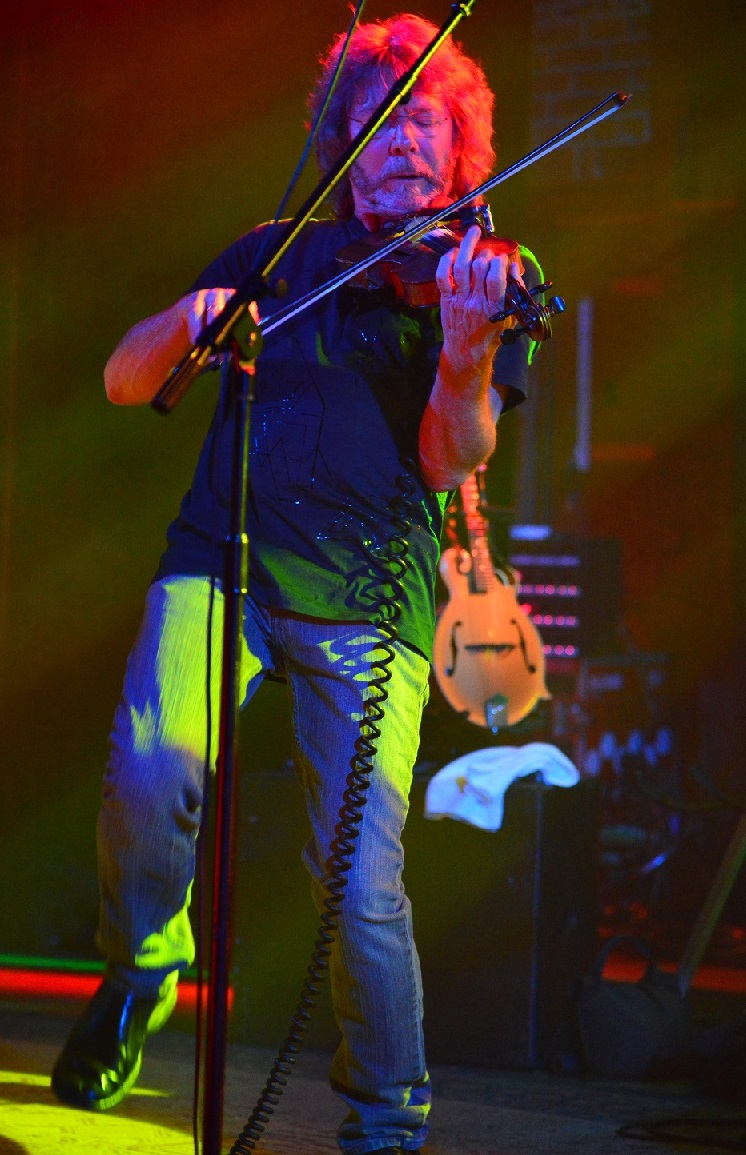 The first set ended strongly with a half-hour Keep on Going sandwich. As is typical, the piece started mid-tempo with Austin singing his mantra of perseverance. The first verses segued into bassist Ben Kaufmann's best solo of the evening. As guitarist Adam Aijala, Austin, and Bush (who played the fiddle like a ukulele) strummed a simple beat for him, Kaufmann displayed superb dexterity, using the entire neck of his upright bass. At one point, he worked his way so far up the neck, the bass's body blocked his left hand and his fingers, perforce, stretched almost flat to reach those high notes. But just as impressive was Kaufmann's pizzicato. He articulated notes with full form, clarity, expression, and perfect volume control. I'm sure this could all be heard on the recording, but the best part of being there, live, was watching him beam with so much pleasure and pride in delivering such a buoyant solo.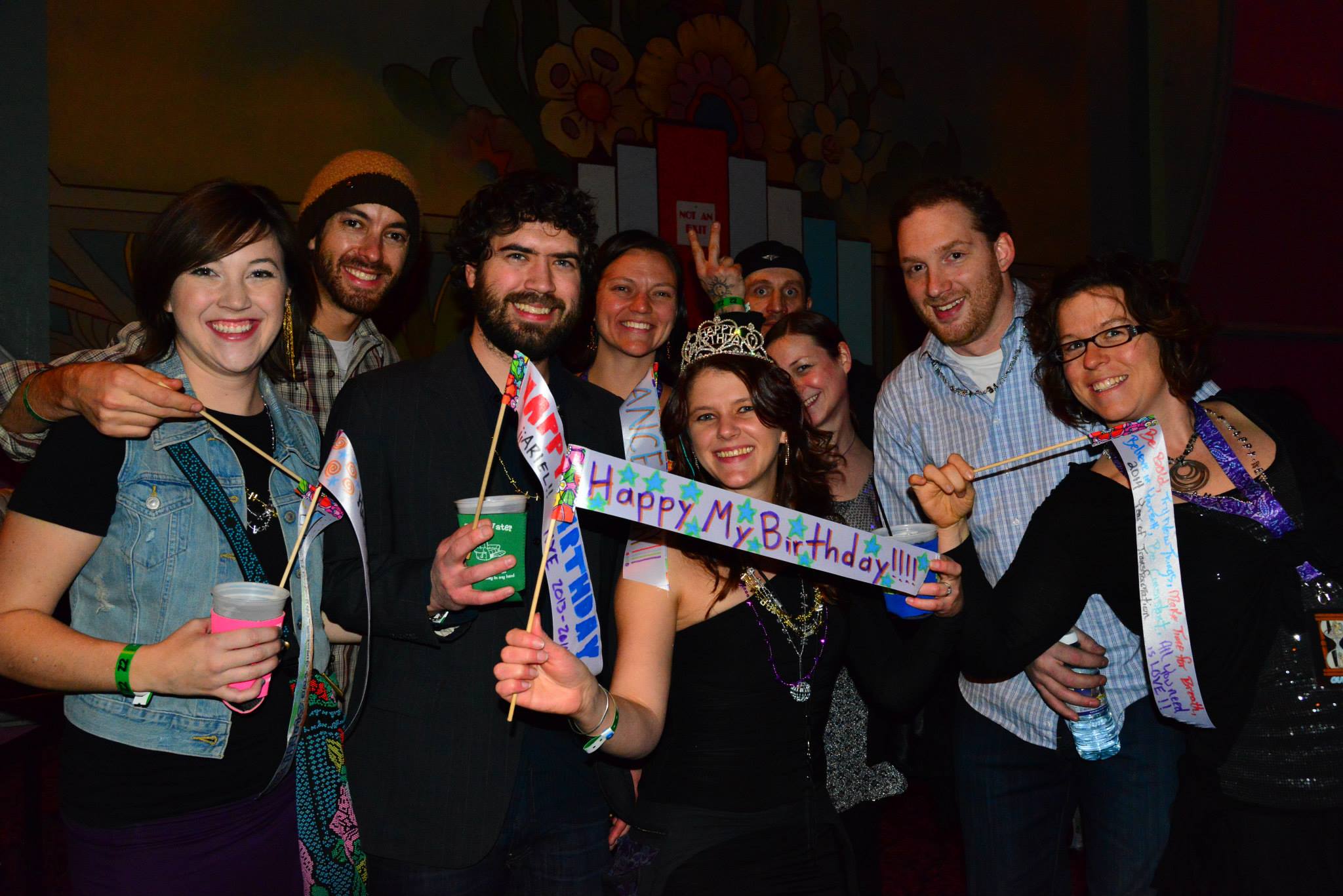 Banjoist Dave Johnston took the reins from Kaufmann, combining some traditional rolls with picking, but Keep On Going petered out instead of seguing seamlessly into Robert Hunter/Jerry Garcia's Reuben and Cerise. Yonder covered The Dead on four of its five nights at The Boulder Theater, including rousing renditions of Here Comes Sunshine and Althea. Bush flavored the jam with elongated single notes that gave it almost a Middle Eastern tone. The band fed off of that cue and changed key, mid-jam, to follow the haunting echoes of Bush's exploration.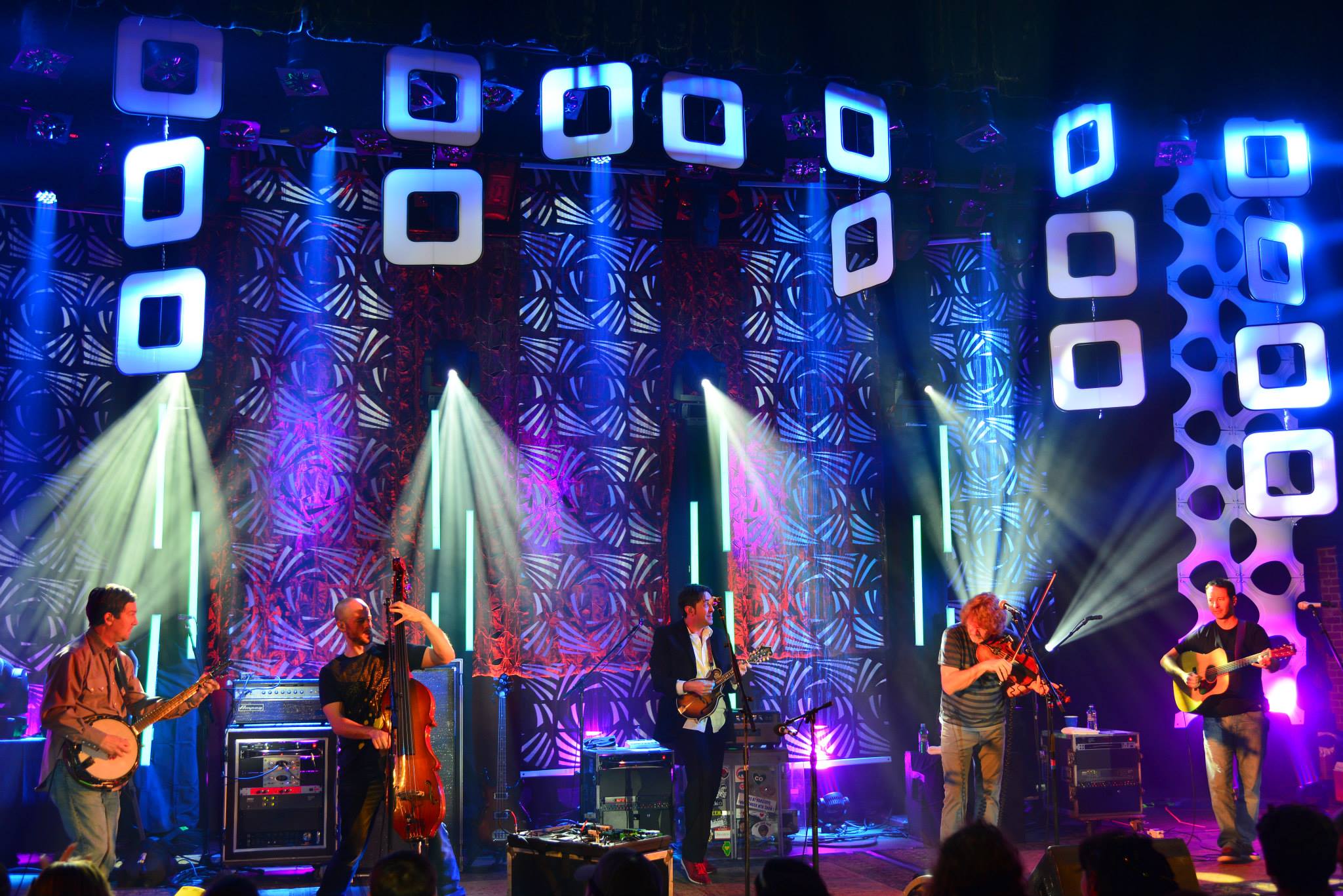 Casualty was a perfect up-tempo companion piece to follow Reuben and Cerise. It was punctuated by four straight rollicking solos, mandolin to banjo to fiddle to guitar. Johnston's rolls cascaded with such celerity that it almost sounded like two banjos were playing.
The band reprised Keep On Going to close a solid first set. But it would only seem like a warm-up for the craziness to follow 40 minutes later.
YMSB started the second set auspiciously with a potent Too Late Now and proceeded to hit another gear by the third song, Rolling In My Sweet Baby's Arms. Bush took lead vocals on the piece which was played at a blistering tempo, whipping the Boulder Theater crowd into a bluegrass dancing frenzy. Aijala, in particular, played a fill with such speed, I don't even know how he moved his pick fast enough to keep up with his left fingers. Nonetheless, he articulated the notes perfectly. The way Aijala and Kaufmann marry technical brilliance with artistic vision never ceases to amaze me. As an aside, String Cheese also played Rolling In My Sweet Baby's Arms on New Year's Eve with the Del McCoury Band. It's not only an interesting coincidence, but also serves as a reminder that the current sextet started out as a primarily bluegrass quartet in the mid-'90s, just as YMSB began later in the decade.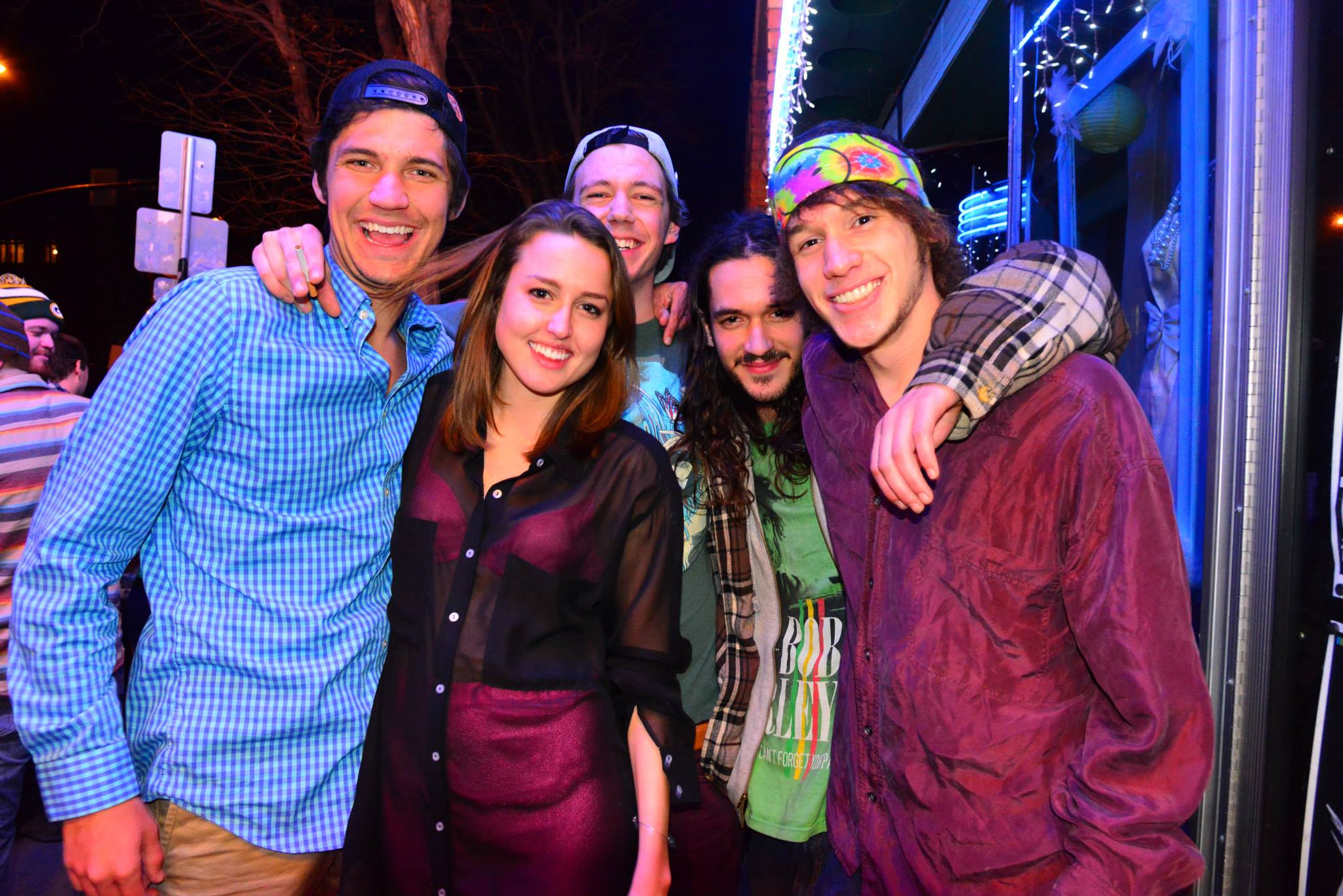 Kaufmann's heart-wrenching Complicated followed. I love how the chord arrangement mimics the lyrics, sonorously building in a way that "make(s) somebody feel like things are better than they seem" and "plays those blues away". Bush fashioned a beautiful solo to accompany the verse that felt almost cathartic. Lush, protracted strokes coated with vibrato made it sound like a blues solo played to newgrass music. As the clock neared midnight, YMSB segued from Harder They Come into the countdown and then a prerecorded, horn-driven Auld Lang Syne was aired. Balloons of all sizes were released from nets housing them near the ceiling. Just as quickly as they came down, people started popping them. So if you have a chance to listen to the bluegrass Auld  Lang Syne that was taken up a minute after the balloon drop, or even the beginning of Traffic Jam, be prepared for a barrage of faux gunshot sounds.
The heart of the second set began with Traffic Jam. Aijala again hit a homerun with his solo, unleashing a fusillade of notes spanning all six strings. Somewhere in the middle of it, Austin introduced a tweak and switched from playing the normal chord progression to a single chord in a different strumming pattern. Aijala picked up on that, insinuating a burst of chords to build off of Austin's and, after a few bars, returned to picking up a storm. This is just one example of how the band imparts the crowd with an opulent soundscape born not just from expert playing, but listening as well. The entire piece welcomed in 2014 with the type of stimulating, cohesive groove that has become a hallmark of the live YMSB experience.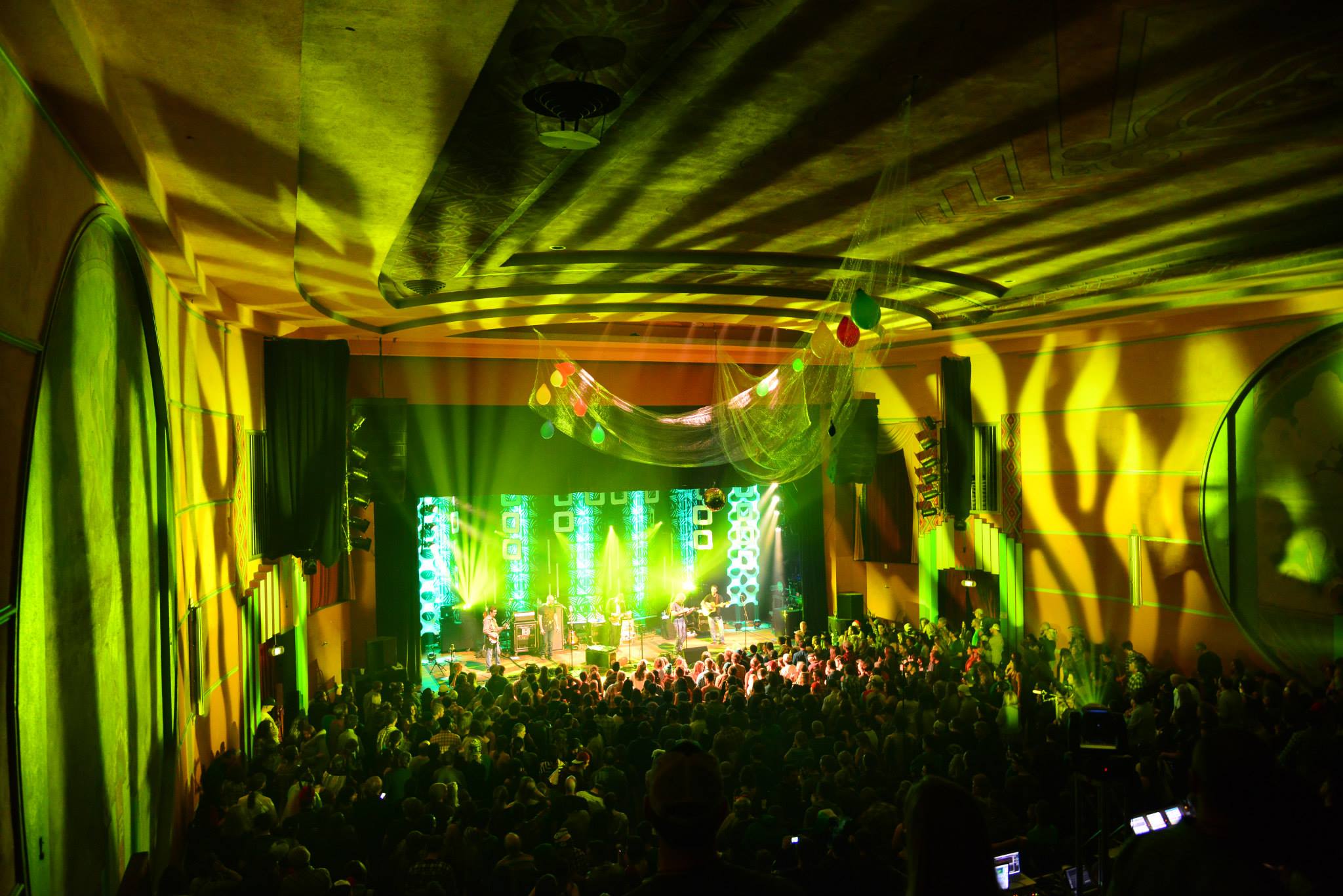 Same Ol' River followed Traffic Jam and it provided a stunning exhibit of interplay between Bush and Austin. For this song which he originally penned, Bush switched up to his mandolin and shared a sumptuous duet with Austin. For three minutes, the mandolinists played a constellation of different calls and responses. In the fourth minute, the two mandolins began to sonically swirl upwards and around each other with a series of harmonizing tremolos played concomitantly, octaves apart. This culmination provided the type of aural pulchritude that we all constantly seek out at shows and will likely bring tears to your eyes, if you listen to it in the right frame of mind. It certainly did to mine.
Two John Hartford covers further augmented the latter half of the second set. Steam Powered Aereoplane was a concise version played conventionally. It nonetheless injected the set with a dose of playfulness that was much appreciated by the crowd. However, Cuckoo's Nest was extended with Austin returning to the verse three times after its introduction. By now, the band was three and a half hours into its show (with a 40-minute set break), but everyone was still firing on all cylinders and they carried that momentum into the set closer.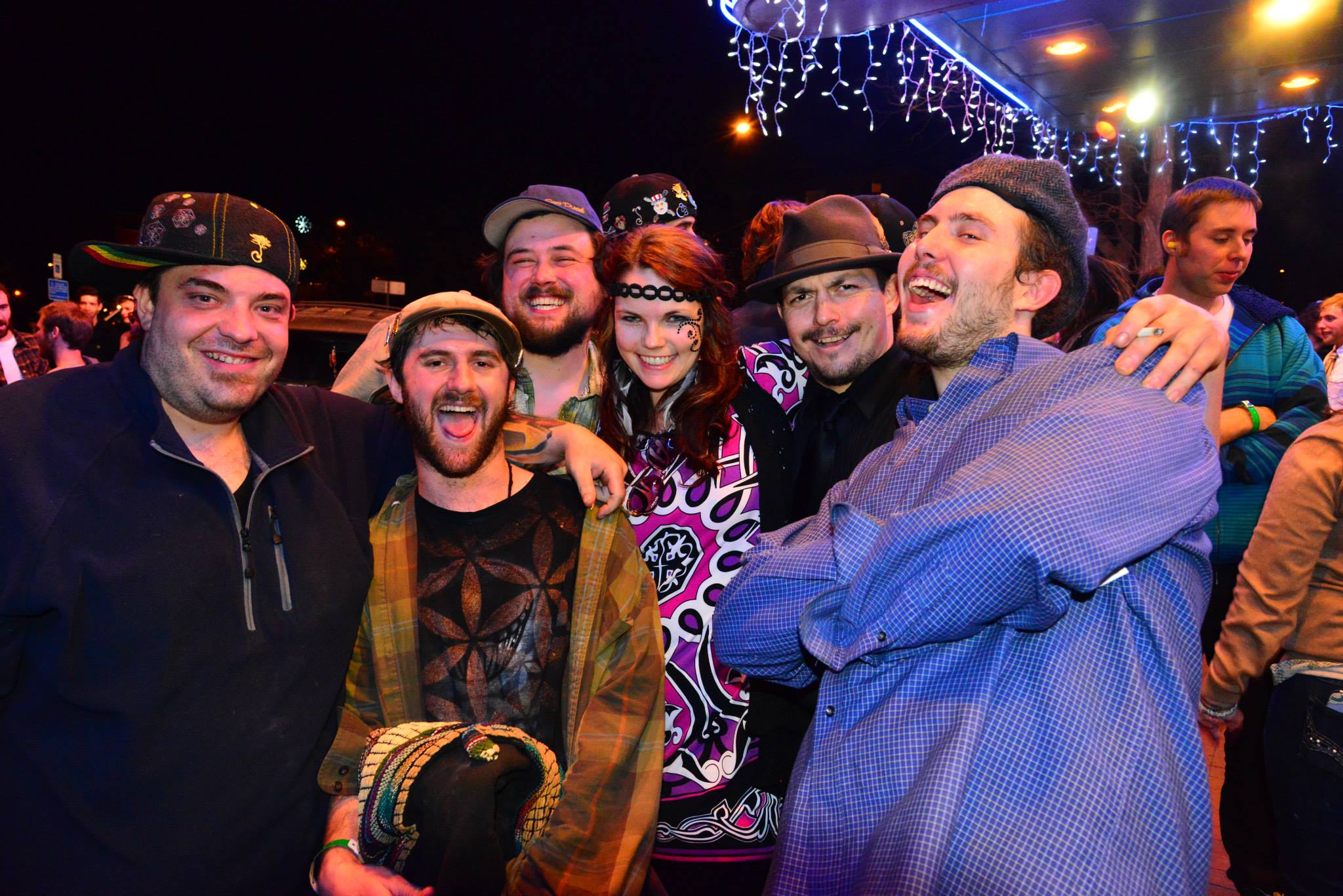 Before I get to that, however, I need to single out a member of YMSB that was not on stage. Lighting director Ted Atwell outdid himself to put on one of the finest visual displays I have ever seen. The kaleidoscope of colors and shapes, along with the set design, was fully hypnotic. The light progressions and combinations were always perfectly matched to the music and created an extra layer of intensity, making the show even more memorable. I loved the disco ball effect during Midwest Gospel Radio. It felt like I was listening to the band in a remote glade, watching the stars overhead.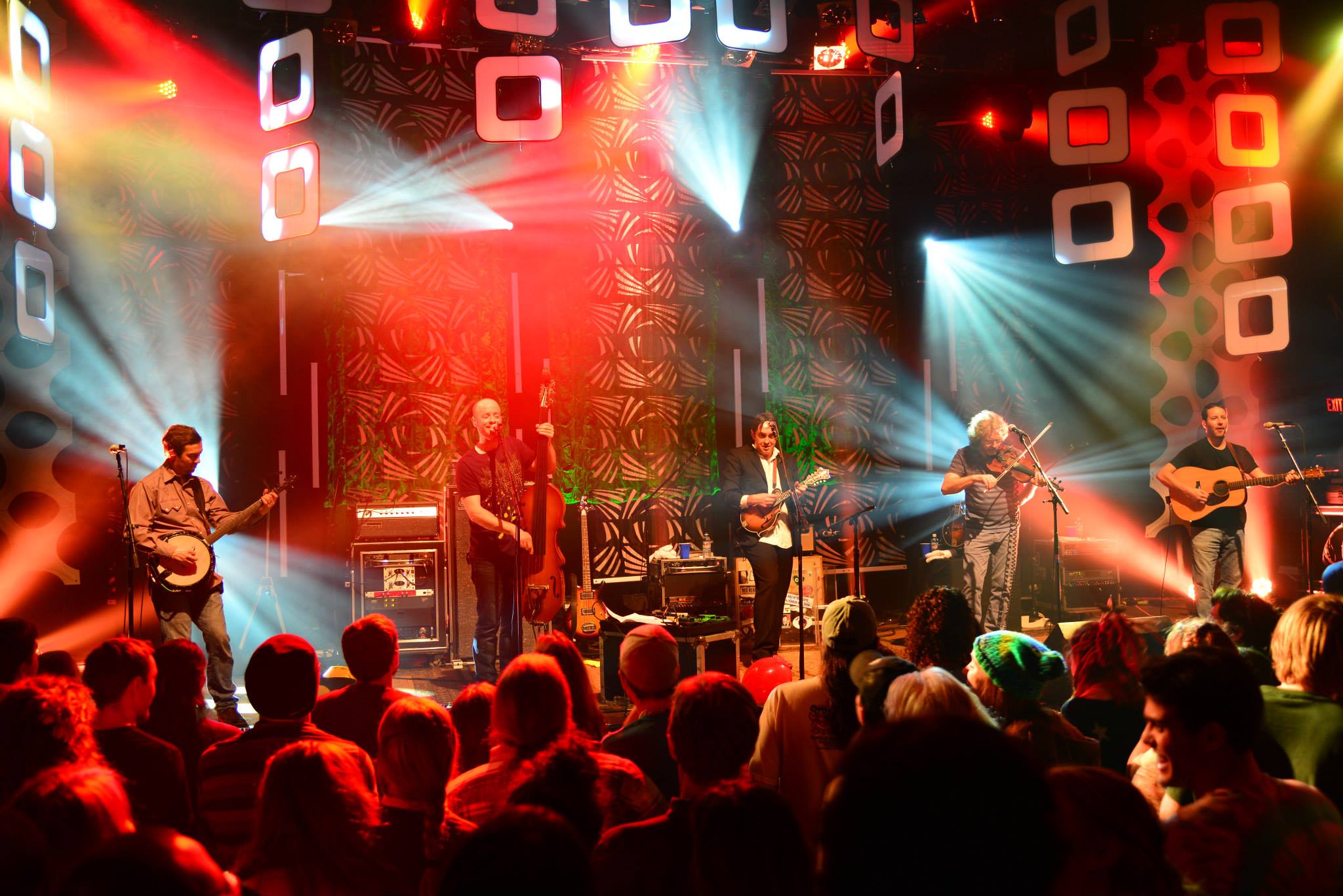 A monster 19-minute Peace of Mind closed out the set. Sometimes I like to dissect powerhouse performances that seem to have multiple movements, like Phish's Chalkdust Torture from this summer at Dicks. Other times, I feel it best to just point out some musical moments to which one should listen especially closely. This instance calls for the latter. If you happen to listen to an AUD, or purchase the SBD, focus on the jam that arises from Austin's vocal entreaties, about five minutes in. The quartet sets the tone with an intense collaboration, spawning an Aijala solo. His exquisite picking burns fast and bright for at least two minutes until Bush gets in on the act and reprises some of the instrumentation found in the Reuben and Cerise jam: brooding and a little dark. Johnston also matches the intensity found in both Aijala and Bush's solo efforts. Furthermore, take note of the crescendo and accelerando leading up to the final refrain. The synchronization and harmonization of instruments is ineffably beautiful.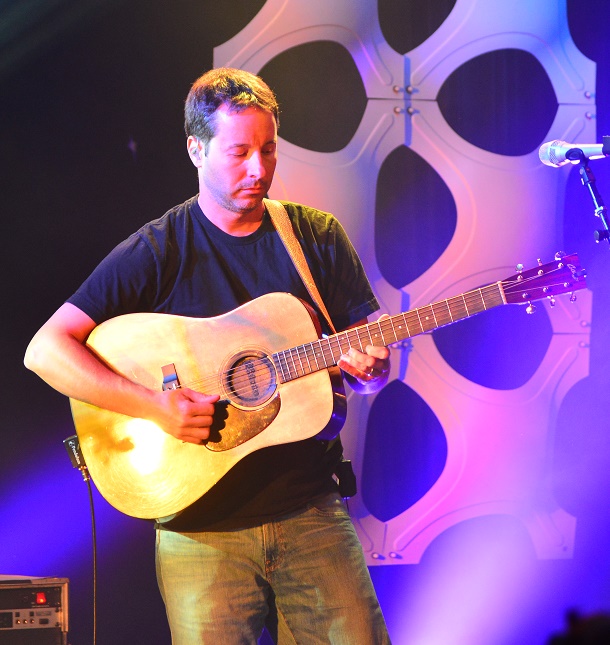 YMSB capped off the night with a three-song encore, highlighted by another Hartford cover: Holdin'. It is not only a gorgeous song, but lyrically apropos to the incipient legalization of marijuana in Colorado. Sharecropper's Son and Let Me Fall rounded out the encore.
My first YMSB show was in 2001 and I can confidently say that the band sounds as good in 2013 as I have ever heard it. It will leave 2013 behind with the knowledge that it finished its banner 15th year on a high note. This is the third time in a row that the band ended the year with a run at The Boulder Theater and if this becomes a true tradition, I will be at 14th and Spruce next New Year's Eve, and the year after that, with bells on.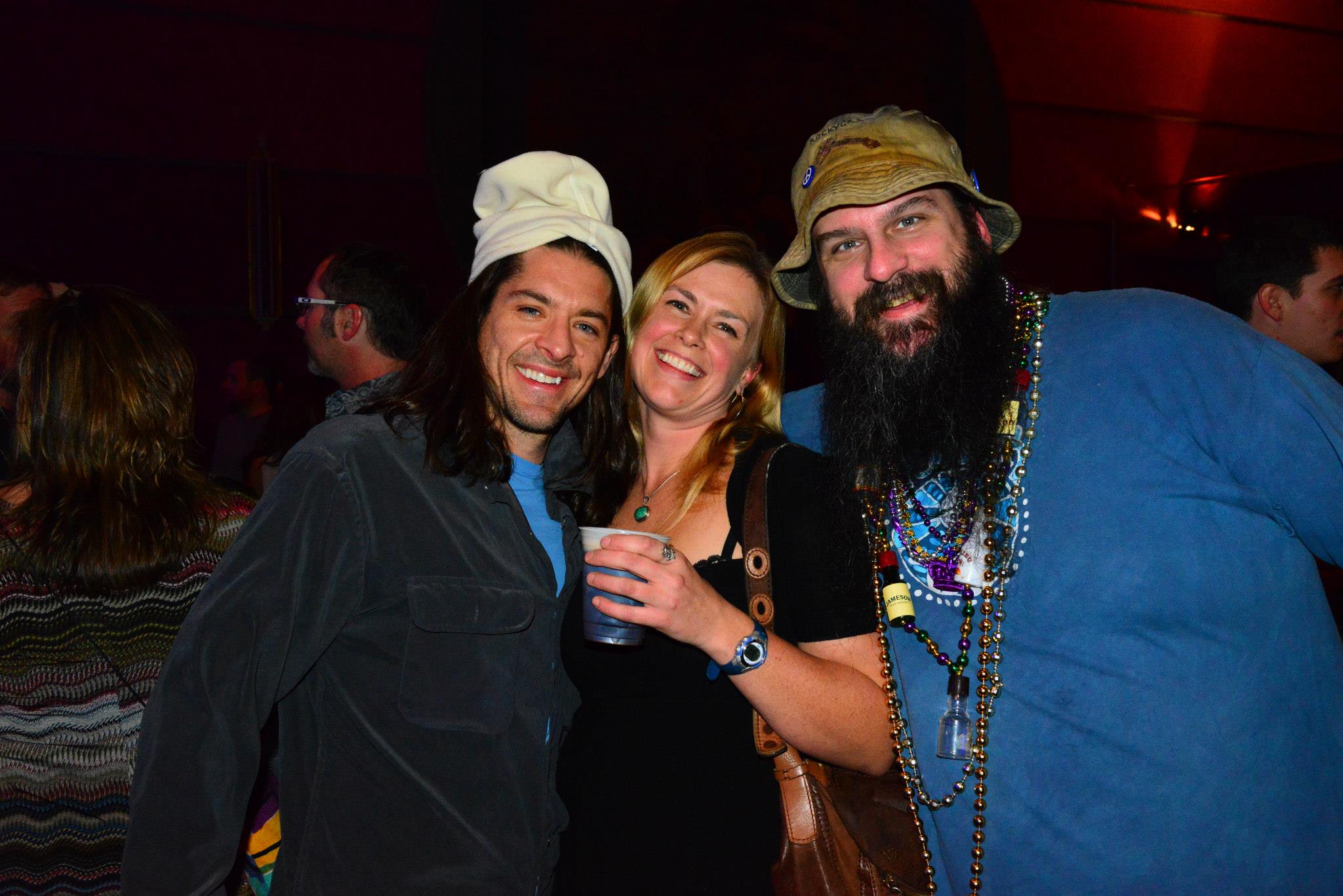 Check out lots more photos from the show, including a lot of fan photos.