The electronic and instrumental duo, BoomBox, played a vibrant, sold-out show at the Boulder Theater on Friday September 7, 2012. Known for being spontaneous and eclectic, BoomBox tailors each show to the crowd, the venue, and the evening. Their music is indeed impromptu and limber, yet they still produce a polished and thoughtful sound. BoomBox is comprised of Russ Randolph and Zion Godchaux. That second name may have a familiar ring to it; Zion is the son of Donna and Keith Godchaux, two pivotal members of the Grateful Dead (1971-1979). With the exception of some classic rock and psychedelic rock influences, Zion is borrowing very little from his parents beside their famous name; the sound of BoomBox is truly one of a kind. Falling outside genre labels, Russ and Zion's music appeals to fans of jam bands, rock, funk, and electronic beats. The music is carried by an assertive electronic backbone, and controlled yet funky guitar.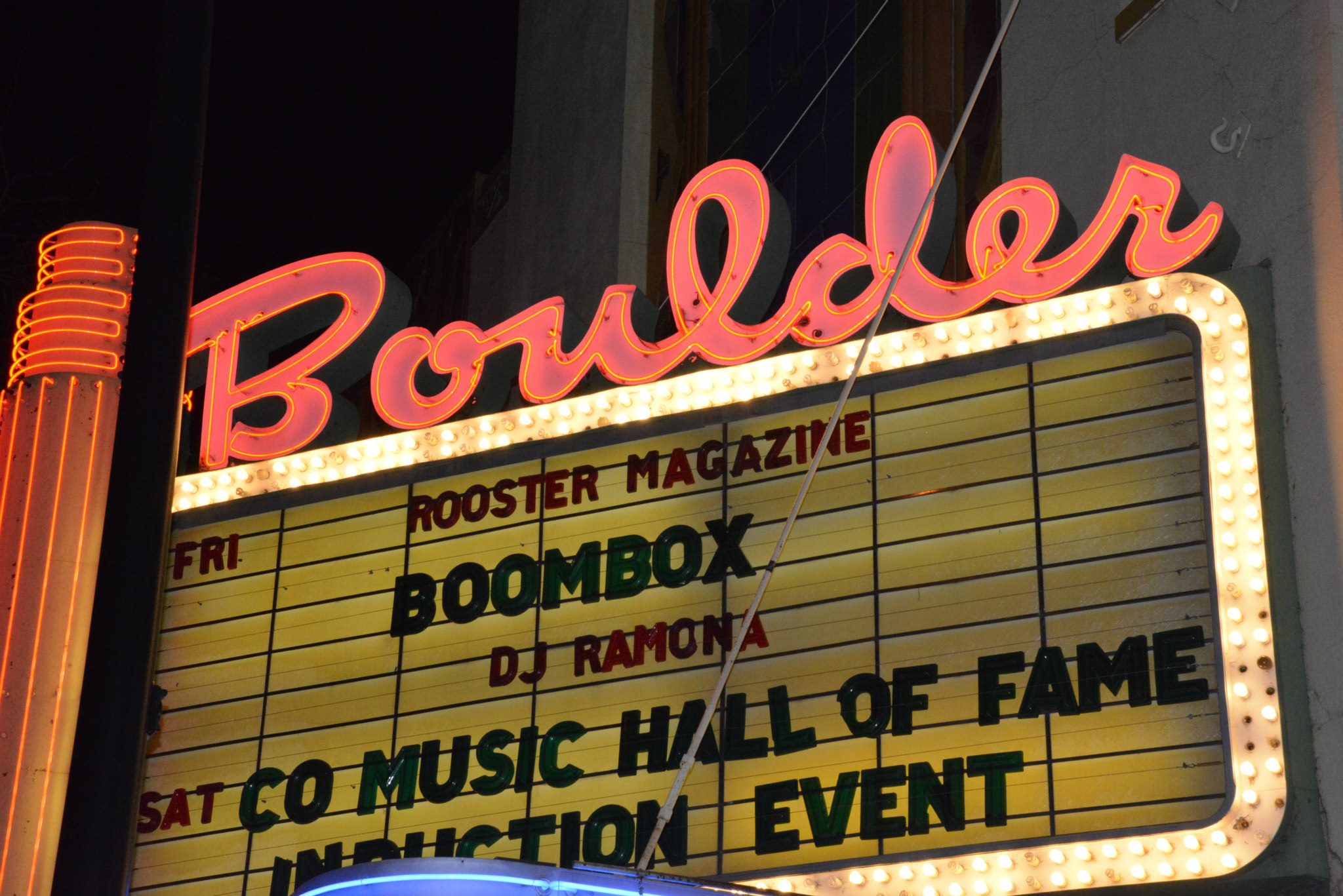 At their Boulder Theater show, BoomBox provided the crowd with a multi-sensory entertainment experience. Of course we think of music primarily as an auditory modality, but BoomBox generates a tactile energy that seemed to flow through their listeners. I spent the evening with a sense that their music was reverberate in my chest and flowing out of my finger tips. Their bass-heavy style may seem like the obvious explanation, and is definitely a contributing factor; however the experience is much more complex than simply being moved by strong bass beats.

The integration of Russ's electronic layers with Zion's improvised, smooth guitar playing results in a whole that is greater than the sum of its parts. Zion achieved a rare balance on the guitar in that he is clearly comfortable jamming, but without being over-indulgent. His style pairs well with the meticulous, other-worldly nature of Russ's electronic stylings. Additionally, there was a distinctive visual component to the show. I personally spent the majority of the evening with my eyes closed, feeling fully satiated by the auditory and tactile feast set before me, which is always a solid indicator of quality at a show. Nonetheless, Russ and Zion gave the crowd plenty to look at with Mad Hatter-esque head wear, sunglasses, and feather boas. The lighting also played its own unique role in the show, even through my closed eye lids.
BoomBox played plenty of fan favorites, opening with a memorable rendition of "Mr. Boogie Man," with a pleasantly prolonged and teasing introduction that primed their crowd for what was to come. They also played "Midnight on the Run," "India," "Round and Round," and "Stereo" to name a few. However, this show was not one where I placed a high priority on figuring out a detailed set list. That's not how the band or the show operated. Each song seemed to meld with those surrounding it, resulting in a show that felt like a living, breathing organism, playfully conversing with the crowd, feeding off their appreciative energy.